Goodbye 26, your 27th birthday is finally here and funny 27th birthday caption ideas will make your day more special.
You've been through and learned a lot over the past 26 years. You can apply your experience to your life journey every day. Now on your 27th birthday and upcoming ages, you will collect so many more things to walk the path of life.
Your 27th birthday is meant to be one of the most memorable days of your life and you should celebrate it in some way to preserve the memories of that unforgettable day. Quotes and captions are great ways to express your feelings for your birthday or that of all your loved ones. With the help of the 27th birthday caption ideas below, make this important day meaningful.
Funny 27th Birthday Captions For Yourself
Turning 27 is always a challenging and exciting experience. To keep that excitement going, I recommend using the 27th birthday caption ideas from the list we listed below. They're funny and interesting, perfect for any social media platform.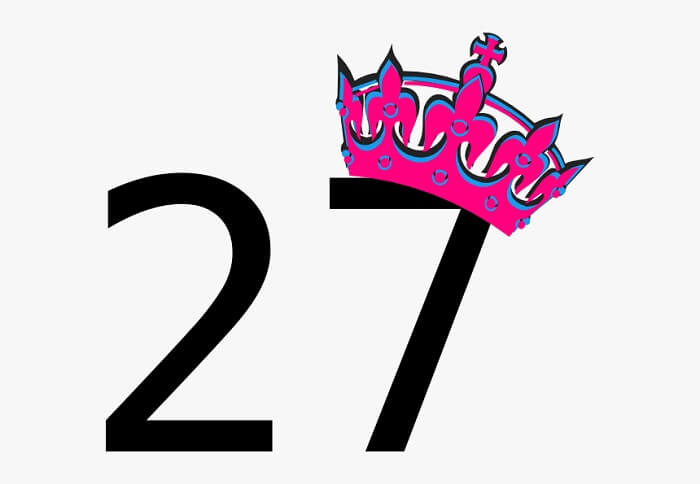 Let's stay home and eat cake like it's a birthday.
Shoutout to my mama who was in labor 27 years ago.
Don't count the years — make the years count.
I don't need presents. I just want cake.
Growing old is mandatory, but growing up is optional.
I can't wait to blow my candles out.
Be careful what you wish for… My parents wished for me 27 years ago and look where that ended up.
We're gonna party like it's yo birthday!
Please blow up the balloons because it's my 27th birthday.
Who cares. I just want cake.
We age not by years, but by stories.
Well at least I am not as old as I will be next year.
Officially 27, but still mentally about five.
27 years later and I'm still a hot mess.
I don't think of it as my 27th birthday, I see it as my one-year anniversary of being able to buy wine.
Gonna party like it's my birthday, cause it is.
Move over coffee, today is a day for champagne.
Made it to 27! I know. I'm as surprised as you are.
Agent of chaos for 27 years.
I'm shawty and it's my birthday.
My day, my way. #27
Another year older, but I'll need some extra time for that 'wiser' bit.
I don't care how old I'm turning, so long as there's cake.
Come on Barbie, let's go party!
Happy birthday, dear self.
Best Wishes For 27th Birthday Caption Ideas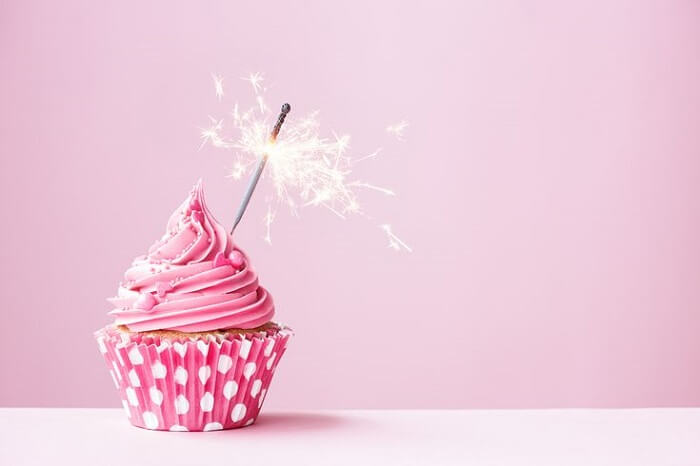 If your loved one is turning 27, make their day special with a thoughtful gift attaching a wish. If you don't know what to write a card or your post, take a look at our 27th birthday caption ideas below:
When you need a helping hand, remember that I will be here to help you stand, I love you so!
Count your blessings, not your wrinkles.
You have so many great qualities worth admiring, your smile is truly one of those things too.
Happy birthday, babe! You've made me a better person and I'm glad to be able to share my life with you. Love you always.
Happy 27th Birthday! When you feel old enough and brave enough to go on and get the best out of life. Do it!
Don't grow up, it's a trap!
Live your life and forget your age.
You're not aging — you're leveling up!
If you do not work hard for something you won't get it, so just have a happy 27th birthday, ok?
You're another year older… and I'd fall in love with you all over again today. Happy birthday!
I love you more than I love cake.
Older and wiser!
On this day, a king was born.
At the age of 27, you have seen half of what life is, to remain kind is something to be admired.
My present to you is the gift of friendship coz I promise I will be here for you always, my dear.
Happy 27th birthday, may you have the love and the passion that you always seem to exude.
May this year that is coming ahead of you be the best of your life, have a great 27th bday now.
Every age can be enchanting, provided you live within it.
Keep calm and do not be pressured to be a year older, just make subtle difference in your life.
Now is not the time to be stuck but a time to find direction in your life, happy 27th birthday!
27th Birthday Caption Ideas With Friends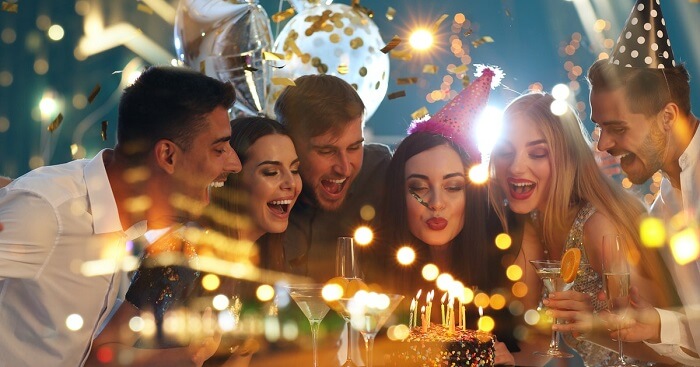 Turning 27 is a great opportunity for a birthday shoutout on social media and it's time to find the right 27 birthday caption. You've just had a great day with your best besties and are now in need of some 27th birthday caption ideas to pair with your photos. If so, the following suggestions will work for you.
Age is just a number, but friends like these are forever. Thank you all for helping me ring in 27.
Wouldn't want to turn 27 with anyone else by my side.
Turning 27 with the best friends anyone could ask for.
Wouldn't have made it to 27 without these beauties. Here's to another lap around the sun!
Happiest bday to the most awesome friend in the world, you are 27 now, enjoy it really well.
27 is looking pretty good with this crew by my side.
Happy 27th Birthday to the girl who takes her mirror as a best friend.
Cheers to good friends, good vibes, and another 27 years.
Friends who slay together, stay together!
Grateful to have found my people by Age 27.
Excited for Chapter 27 with this crew on my side.
Happy 27th Birthday friend, Enjoy your special day.
Can't wait to see what 27 will bring with these beauties by my side.
A simple celebration, a gathering of friends, here's wishing you great happiness and a joy that never ends.
On this day, a queen was born.
Birthday wish? Already come true with this crew on my side. #27
Thankful to be ringing in 27with the best people I know.
27th Birthday Caption Ideas With Family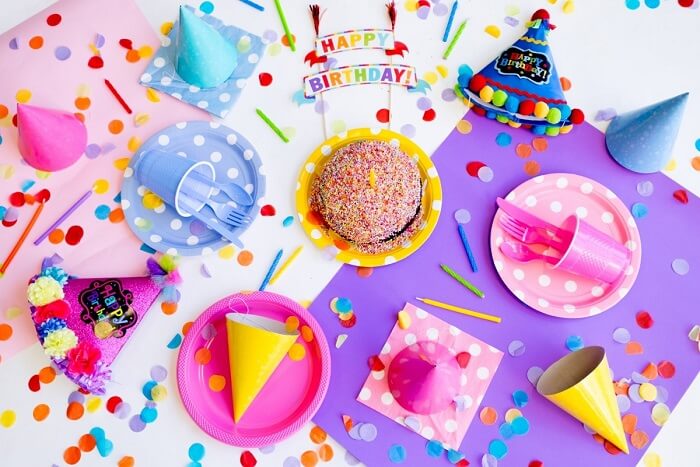 Birthdays are a great time to be with family. So, whether you want to celebrate a special party or dinner that day, here are some fun captions for 27th birthday with the family.
Couldn't have made it to 27 without you. Family truly is the best gift <3
Congratulations on making it to another year! Here's to new adventures, more laughs, and the many friends and family who are with me on this special day.
Thanks for letting me bother you for the past 27 years.
Celebrating 27 with family is just one of life's sweetest things.
Celebrating 27 with some unconditional family love. Now, can I get some cake?
Thankful to be ringing in 27 with the best family I could have ever asked for.
I am so grateful to be 27. I feel like there is so much time left in my life, and I've learned a whole lot. I'm excited for what's to come as I continue to learn and grow with my family by my side.
Lucked out with a fam like this. Thanks for helping me ring in 27!
Celebrate your birthday with us!
27 years, 27 reasons to celebrate.
HBD! Here's to another year of sharing life with the people you love and care about.
Today is your day! It's only a birthday once a year, so enjoy it.
Turning 27 with the best support system in the world. Thanks for making the past 27 years so unforgettable!
Family is everything. Cheers to another lap around the sun! #27
Dear son, though you may be our only, you are still our favorite. Happy 27th Birthday.
Come on Barbie, let's go party!
Final Words
On your special day or someone else's, to feel more special, the above captions will help you. To make this day even better, be with your loved ones, take the best pics and you will feel wonderful looking back at them. We hope you have a fabulous birthday and find the perfect 27th birthday caption ideas from giftOMG.