Wedding gift wrapping ideas are very important. People usually want to make a good first impression on the newlyweds, so the gift needs to be not only thoughtful but also beautiful.
One way to make your gifts stand out is by adding personal touches, such as writing your names or the bride and groom's names on each box. You can also add some decorations that represent their wedding theme or colors.
If you are not sure what kind of wedding wrapping paper will look good with your gift, here are some creative ideas for you:
Easy Wedding Gift Wrapping Ideas You Can Make At Home
Try one of these wedding gift wrapping ideas and make your loved one this year. All of them are cute and easy to make.
1. Burlap Bags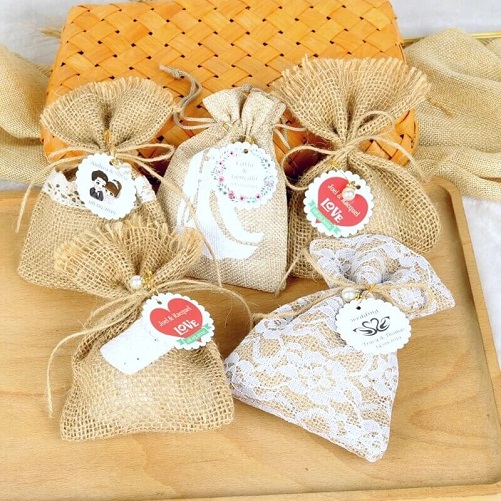 Burlap bags are one of the classic wedding gift wrapping ideas. They're inexpensive, sturdy, and can be customized with glitter or paint if you want something extra special. The best part is that they can easily be reused as storage bags for years to come!
---
2. Washi Tape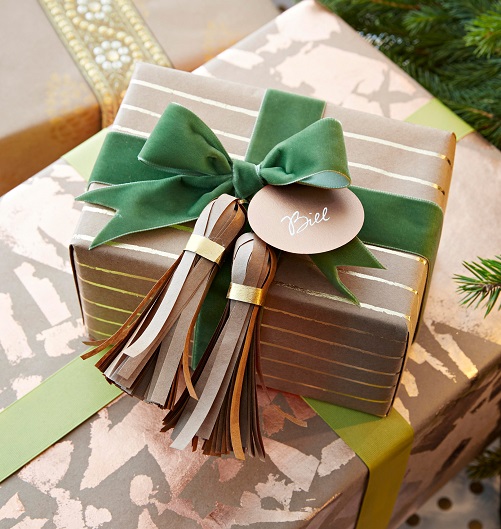 Washi tape is an inexpensive way to create unique labels for gifts that stand out from the crowd of plain brown boxes at the party or reception hall. This paper tape comes in all kinds of patterns and colors, so it will match any style of wrapping paper perfectly. It comes in all sorts of colors and patterns, so there's no limit to how creative you can get with this idea
---
3. Honeycomb Balls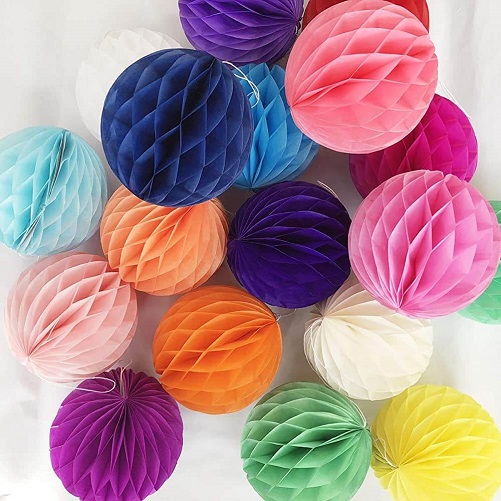 Honeycomb balls are a great way to wrap gifts. They are fun, colorful and they create a lot of interest and excitement when the recipient opens their gift. The best part about honeycomb balls is that they can be made yourself at home or purchased online in a variety of colors and sizes. You can also use different types of beads or other decorations to make them more personal and unique.
---
4. Kraft Paper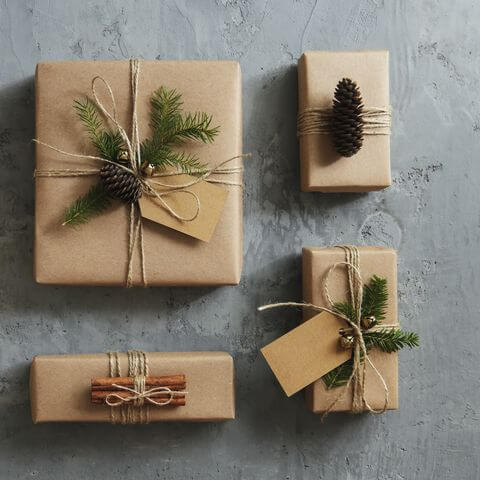 Kraft paper is a simple yet elegant way to wrap gifts. It's durable, affordable and it comes in all different colors and patterns so you can find something that matches the theme of the wedding or event perfectly!
---
5. Scrapbook Paper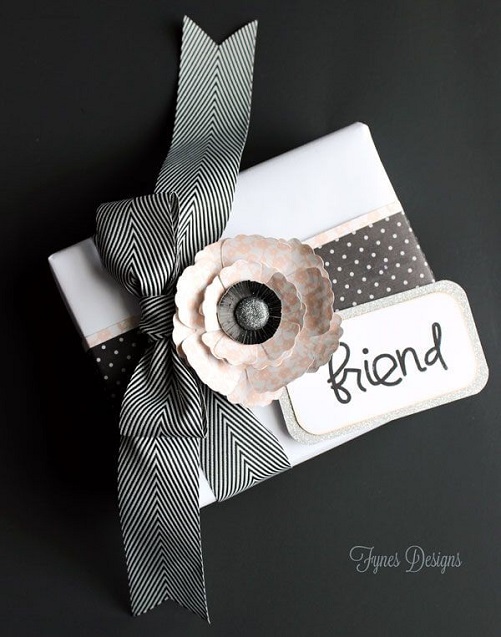 This is a great option for those who love vintage or shabby chic styles. Scrapbook paper comes in a variety of colors and patterns, so you can find one that matches your wedding theme. Just cut the paper into strips or squares, then tie them together with ribbon or twine to create bows for your presents. It is a creative way to wedding gift wrapping ideas.
---
6. Microwave Popcorn Bag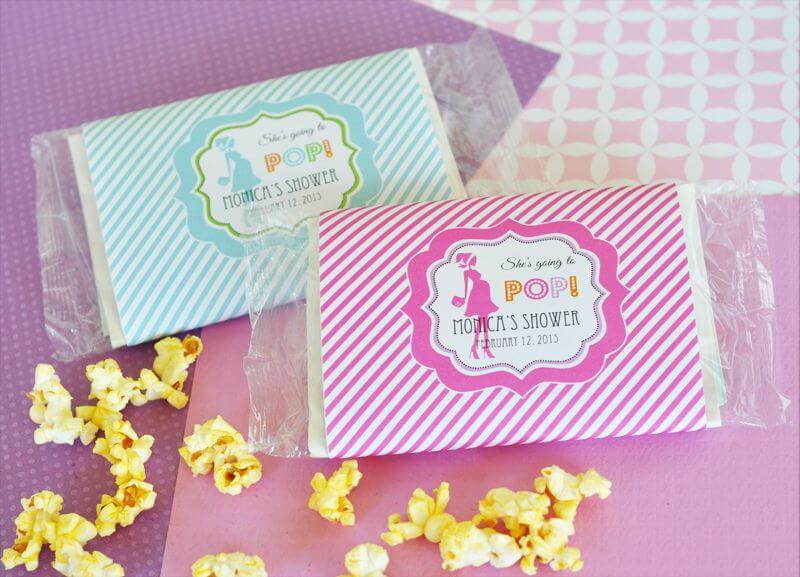 The next time you're making popcorn at home, save the bag! You can use it as gift wrap by cutting off the top half of the bag and folding down two opposite sides. Fill up the bottom section with tissue paper or newspaper, then place your present inside before folding up the other two sides and securing them together with ribbon or twine.
---
7. Donut Boxes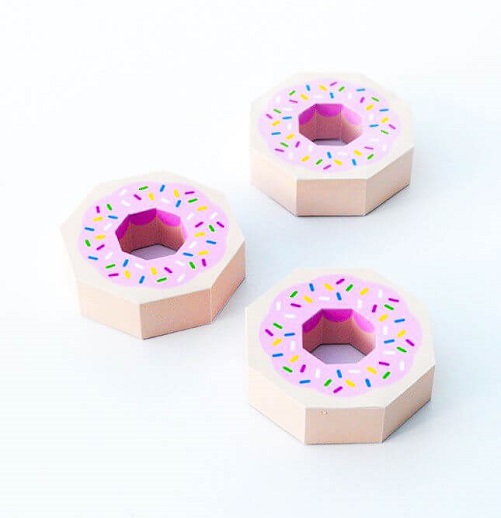 These adorable donut boxes can be found at any craft store or online, and they're ideal for weddings, birthdays or other special occasions. They come in different sizes so you can choose one that fits your gift perfectly.
---
8. Jars and Mason Jars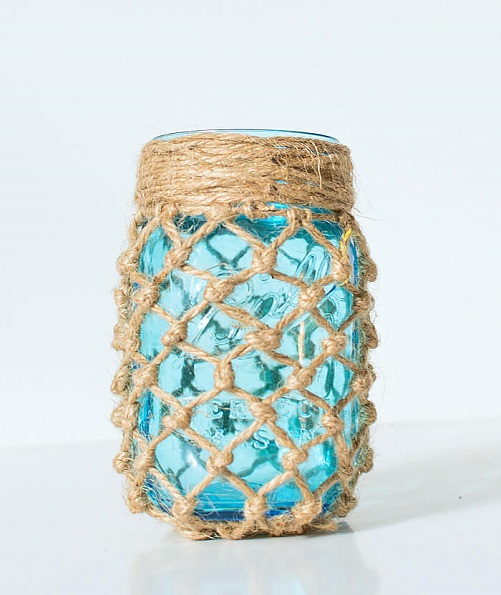 Another great option for wedding gift wrapping ideas is using mason jars. These containers are extremely versatile and can be used for everything from crafting projects to storing food items in the pantry. They also come in a variety of sizes and shapes, so you can easily find one that works best for your purpose.
---
9. Personalized Stamped Wrapping Paper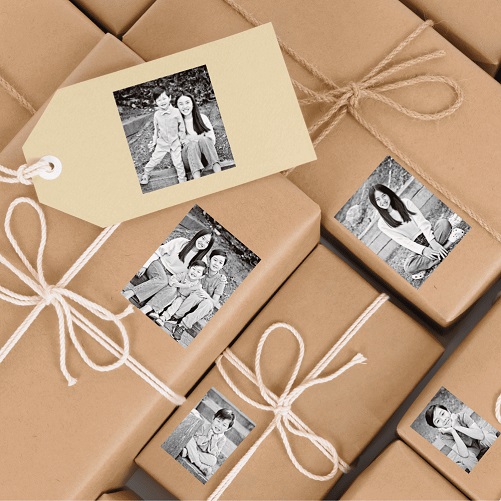 Personalized stamped wrapping paper is a great way to show off your style while also giving your guests something they can use beyond the day of the wedding. You can use this as an opportunity to create a unique design that matches your personality and style, or just pick up something that looks nice on its own.
---
10. Tissue Paper Flowers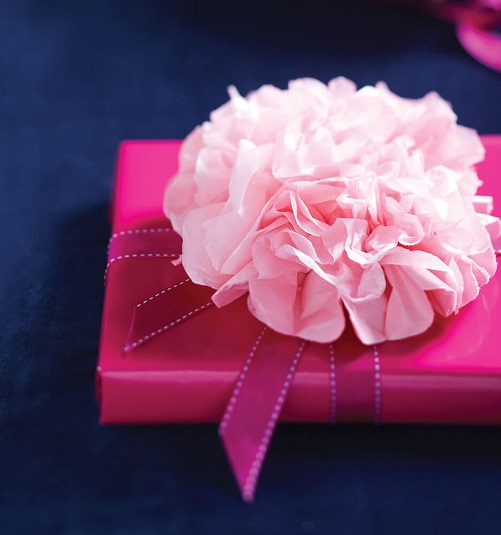 Tissue paper flowers are a fun way to dress up the gift, especially if you're giving it to someone who appreciates the art of wrapping. You can fold tissue paper into petals, or use origami folding techniques to make flowers out of tissue paper that you can attach to your gift with ribbon, glue or tape.
---
11. Tea Towel Gift Wrap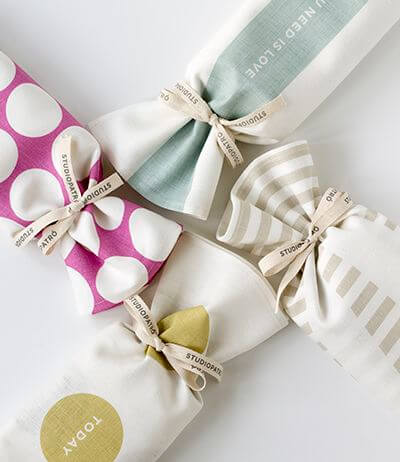 A tea towel makes excellent wedding gift wrapping ideas – just tie the corners with ribbon or string and you're done! This is a particularly good idea if you're giving something like jewelry or fragile items, because it prevents them from getting damaged during transit. And if you want something more festive than just plain white fabric, try using vintage tea towels or ones with patterns on them.
---
12. Map Gift Wrapping Paper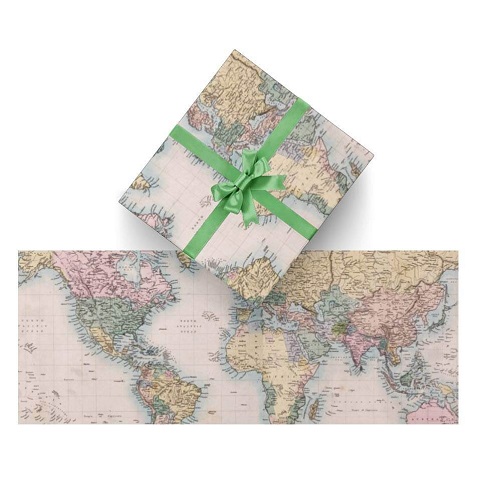 If you're looking for something more unique than red and white, try map paper to wedding gift wrapping ideas! The map wrapping paper is a great option for those who want something different. This style of wrapping paper can be purchased at most retailers and is easy to use. The map print itself is also fun and adds a sense of adventure to any gift that you want to give. This style of gift wrap can be used for birthdays, anniversaries and other special occasions as well.
---
13. Puff Paint Message Gift Wrap Design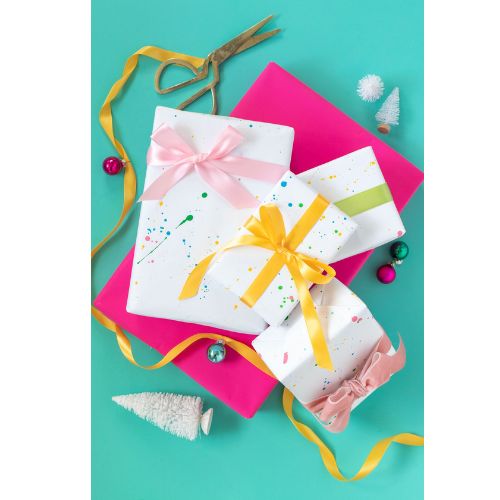 This is one of the easiest ways to wrap up a gift. All you need to do is write the name of the gift recipient on the box using puff paint and then stick a bow on top of it. This works especially well with white boxes. You also could use both sides of the box for a message or just one side for something short and sweet. Add some glitter, glitter glue or confetti for extra sparkle!
---
14. Personalized boxes
Instead of using regular tissue paper or wrapping paper, personalize everything by making your own gift box or bag out of fabric. This can be done easily with stencils bought at craft stores or even just freehand drawing on fabric with chalk or markers. Then just slip in your gift and tie it with ribbon!
---
15. Ribbon bows and tags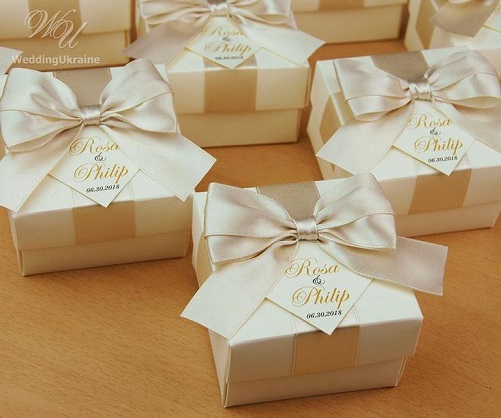 A nice bow or tag can add some flair to a simple box or bag without being too showy — especially if you're going for a rustic. You can easily make your own tags using plain cardstock and a pencil, or use premade tags from the craft store.
---
16. Movie Quotes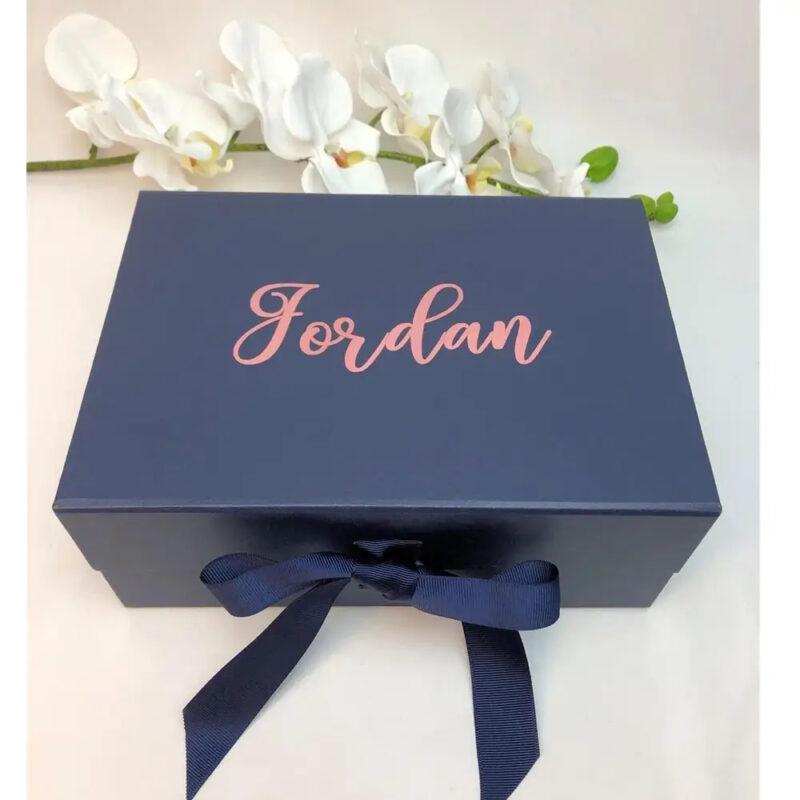 If the bride and groom love movies, then you can use movie quotes as the wrap for their gifts. You can even use them to decorate the table where all their guests will be sitting. This is a good way to show that you've put in effort and thought into their wedding gift.
---
17. Paper Animals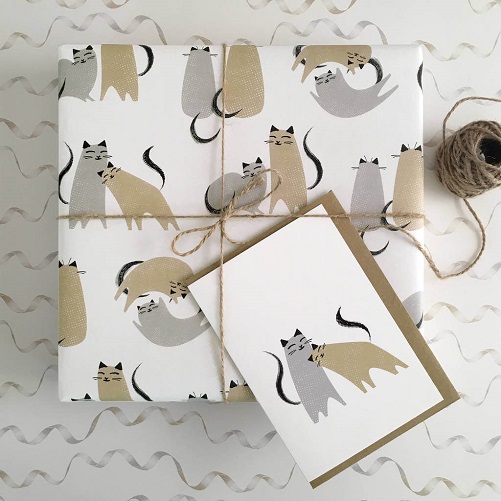 Paper animals are a fun way to package your gift. The paper can be decorated with tissue paper, stickers and other embellishments, or it can be left plain. You can get them at any craft store.The good thing about them is that you can use them as a part of your decorations and also as one of the wedding gift wrapping ideas.
---
18. String of Lights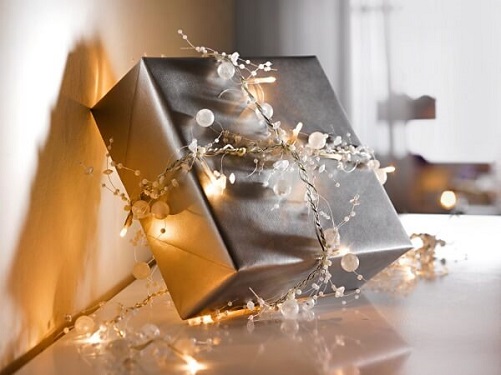 This is another great idea for wrapping presents. You can buy LED lights in any color or style you want, then use them to create a festive string around your present. The best part about this method is that it can be used with any size or shape of gift!
*** You May Love:
Conclusion
Wedding gift wrapping ideas are more than just a matter of twine, paper, and scissors. It's an opportunity to put some real thought into the presentation. If you are creative, have an eye for beauty, or simply enjoy a good DIY project, this is your chance to make the bride's day truly special. With a little effort on your part, you can wrap any gift so that the presentation is just as beautiful as the gift itself!