Shopping for birthday gifts for son is quite challenge. In each age group, the boys' tastes are not the same. Birthday gifts are not only meant to be simple gifts, but they can also be an important companion for your child for a long time. Therefore, choosing gifts for boys that are suitable for age and interests is extremely important.
Check out birthday gift ideas for son from giftOMG below! Each of our picks is intended to appeal to your son's interests and personality. Whether he's into sports or board games, or has something to fix, this list has him covered!
31 Best Birthday Gifts For Son That Make Him Feel Special
It's hard to find the perfect birthday gift ideas for son. You want to get him something he'll love, but you also want to make sure it's something he'll actually use and appreciate.
1. LBS Location Tracking Watch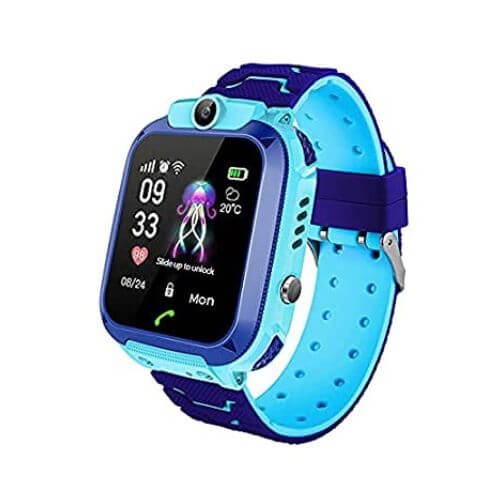 You are bewildered when you hear a lot of news about children being kidnapped in the park or at the mall. You are worried because your son often travels home from school, or has extracurricular activities with his friends. This watch is the perfect support tool for you to track and continuously update your child's location. This smartwatch helps your baby make phone calls, take photos, save movement history, set alarms. It is suitable for children from 4 to 15 years old – school age and needs attention from parents. One of the best birthday gifts for son, right?
---
2. LEGO 3 in 1 Cyber Drone Building Set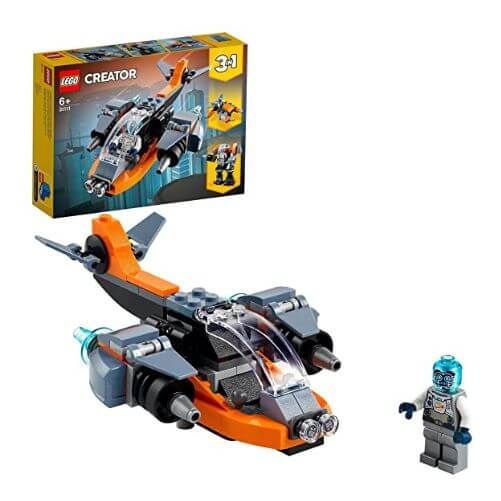 Are you looking for an interesting birthday gift for your son? This LEGO 3 in 1 Cyber Drone Building Set could be just what you need. Young space explorers can experience different pleasures with this set of toys. Package includes a cyber drone, a robot minifigure with transparent blue head and cyber mech and cyber scooter. Creative kids can enjoy a range of exciting adventures in space – great for boys aged 6 and above.
---
3. Magic 5×5 Cube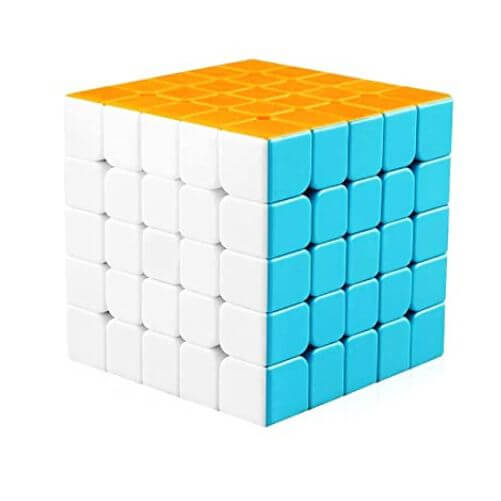 The golden age of brain development is from 0 to 6 years old. If you know how to take advantage of this time to raise children, your child will surely have a very good knowledge base. Magic 5×5 Cube is an extremely useful intellectual toy, boys have the opportunity to brainstorm and recognize colors through small rubix cubes. Don't forget to teach him how to play, even though he may not understand it, but at least he can get used to this mind-bending toy.
---
4. Chess Set – Great Birthday Gifts For Son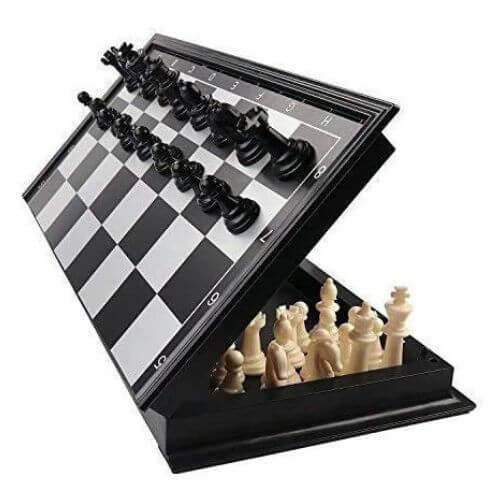 Chess is one of the useful mind games. This chess set is made of durable and smooth HIPS plastic which is great for kids. The chess pieces are exquisitely designed and the chessboard is of moderate size, so it is very convenient to carry. Children do not need to know how to play, but they can learn to recognize the pieces and how to arrange them correctly. This is the premise for them to develop well. Buy this chess set for your son's upcoming birthday, he will love it.
---
5. Soccer Table STEM Educational Fun Toys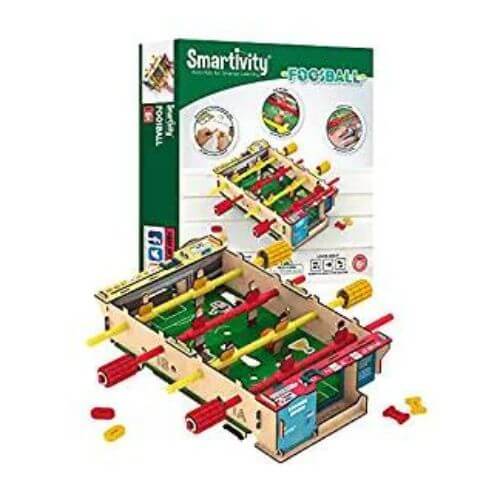 Maybe you don't know, play is also a way for children to learn about themselves and explore the common world. This Soccer Table STEM Educational Fun Toys is specially designed to train observation skills, reaction skills and logical thinking during model assembly in children. It also promotes teamwork in a harmonious way. It is made from high-quality pine wood that is very environmentally friendly – meeting global toy safety standards, so it can be assured for your son to use daily and for a long time.
---
6. Indoor & Outdoor Slippers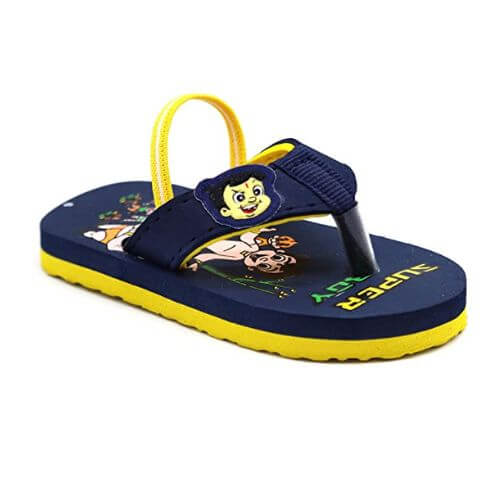 One of the birthday gifts for son that we would like to share is cartoon printed sandals because their little feet will be protected by quality slippers. Boys are extremely interested in funny cartoons or superhero characters. Therefore, choosing slippers with his favorite idol will help make the gift more perfect. In addition, the product is made of soft material so it does not cause irritation to the baby's skin.
---
7. TrendoPrint Cartoon Printed Mug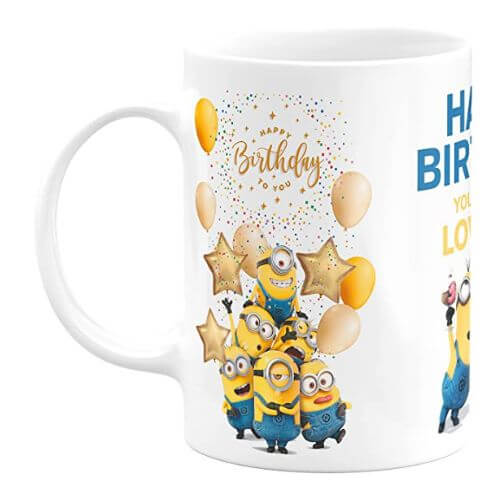 This cute and funny cartoon character printed mug is sure to make a strong impression on your little boy. Durable product, high quality ceramic material and non-toxic printing color is very safe to use. You can save time by quickly cleaning the mug with water or the dishwasher. With its lively appearance, this mug is really the ideal birthday gift for your son to consider.
---
8. Ceramic Coffee Mug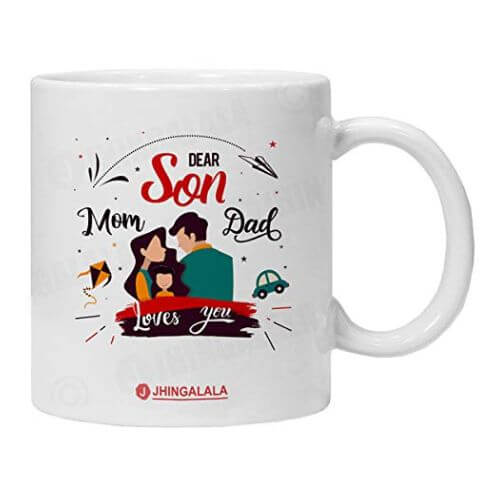 Another ceramic mug with a 3-member family (dad, mom and son) print is our next birthday gift idea for son. Made from high-quality ceramic with a C-shaped handle, this Ceramic Coffee Mug is perfect for holding hot or cold drinks such as coffee, juice, water or milk. It's BPA-free and non-toxic, so it's eco-friendly and a healthy choice. Safe for the oven, microwave, freezer or dishwasher.
---
9. Best of Children's Classics (Set of 5 Books)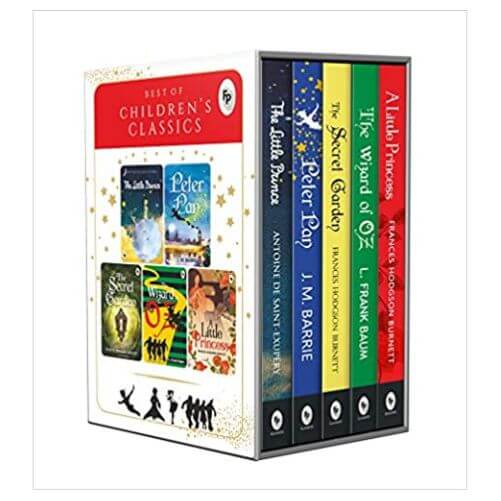 Giving books to your son is a very meaningful thing, especially in the current technology-covered era. Reading books enriches knowledge, increases concentration and trains patience in children. Of course, don't read books electronically, buy printed books. Best of Children's Classics (Set of 5 Books) contains the best children's literature, so your boy will surely enjoy exploring each book.
---
10. YETI Rambler Tumbler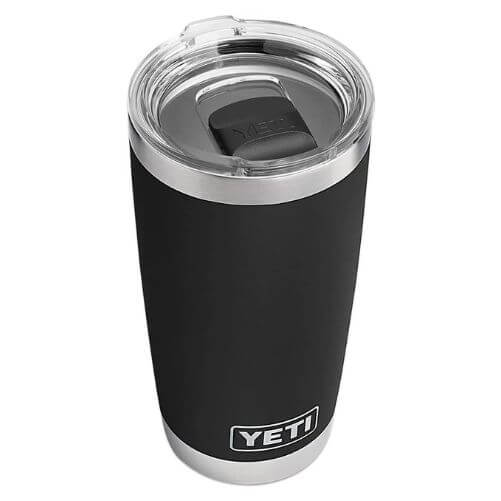 YETI Rambler Tumbler is loved by many young people because of its modern design, solid and comfortable feel in the hand. On average, the product is capable of keeping drinks hot for about 6 hours and cold for about 12 hours. Another plus point is that the purchase also comes with many accessories such as thermal bag, closing lid, stainless steel straw. Your son often has to move so he rarely drinks water, this is definitely the best birthday gift for son to always carry with him when going out – extremely convenient.
---
11. AuKing Mini Projector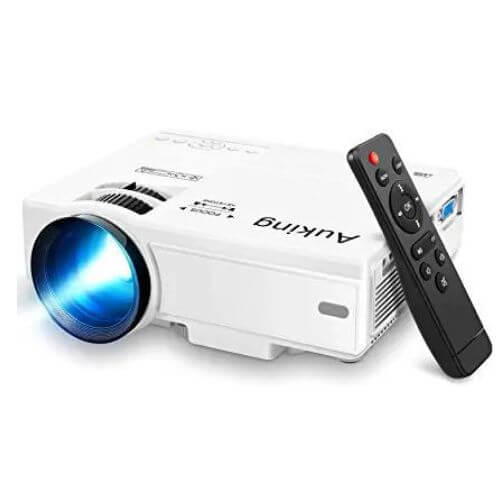 AuKing Mini Projector is upgraded with a contrast ratio and 1080p resolution that provides 35% brighter images than similar projectors on the market. The product has a projection size of 3217 inches and a projection distance of 1 to 5 meters. With a larger screen and sharper images, it offers a great home experience. It has built-in speakers that provide outstanding loud music quality. It's ideal for watching videos, TV shows, sharing photos and watching football matches, and more. With the above advantages, this is one birthday idea for your son that makes him so happy.
---
12. Plush Fleece Pullover Hoodie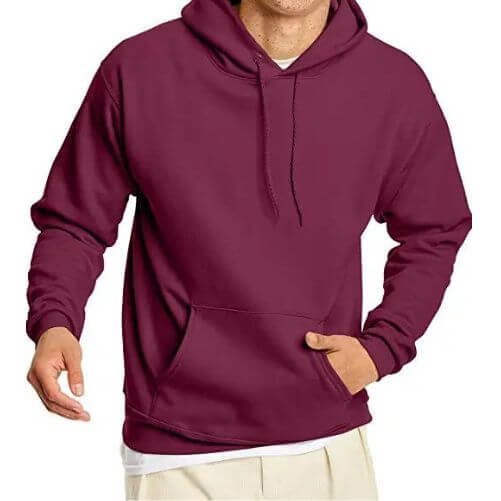 A youthful hoodie has never been outdated in the fashion industry, so choosing it as a birthday gift for your son is very reasonable. This Plush Fleece Pullover Hoodie is made of soft fleece (50% cotton + 50% polyester) with strong seams so he can work or play with confidence. Can be teamed with shorts, jeans and sneakers or boots. This is really a must-have outfit in everyday life. Make your son's wardrobe richer with this useful product.
---
13. Leather Slim Backpack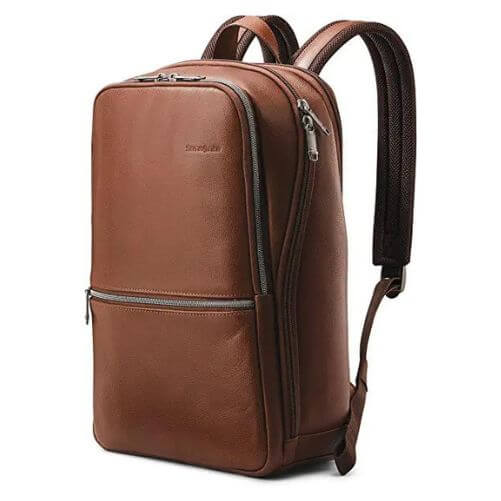 Leather Slim Backpack is a fashionable backpack from the famous Samsonite brand. This backpack is made of high-quality materials, possessing an extremely fashionable, dynamic and personality beauty. It can hold documents, a laptop and many other essentials when going out. The color of the backpack is elegant and modern, so it is easy to combine with many different outfits according to your preferences. This is a fashion backpack for those who love simplicity but elegance. Your son will become much more attractive with this genuine backpack. Give this backpack as birthday gifts for son and make them happy.
---
14. Wifi Connected Robot Vacuum Cleaner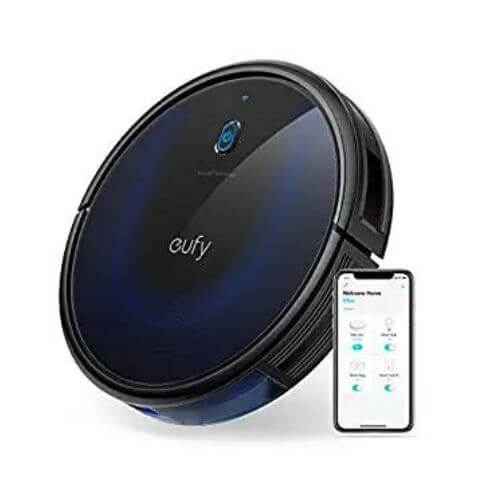 This Wifi Connected Robot Vacuum Cleaner is completely new designed with self-contained vacuuming power and can be said to be the strongest ever. Voice control allows you to complete your vacuuming needs with no effort. And with its compact design, it glides under beds and sofas with ease. In addition, the robot vacuum can charge itself when the battery runs out. Men are often very lazy to clean, this vacuum cleaner will help your son a lot in cleaning the house. Give him this handy product!
---
15. Bluetooth Speaker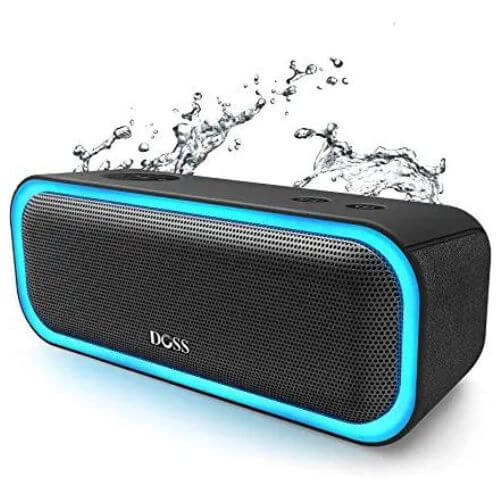 After school or hard work, music will help us relax and boost our spirits better. So you want to find a speaker with good sound for your son. With this Bluetooth speaker, he can enjoy the powerful beats that fill every corner of the room. There are up to 6 different colors and 3 light modes, which will increase the feeling of excitement many times over. If he doesn't like the color, he can also turn off the light through the button on the speaker body. Battery life on Doss SoundBox Pro is up to 12 hours, enough to enjoy music all day. An impressive birthday gift for your son!
---
16. Basketball for Son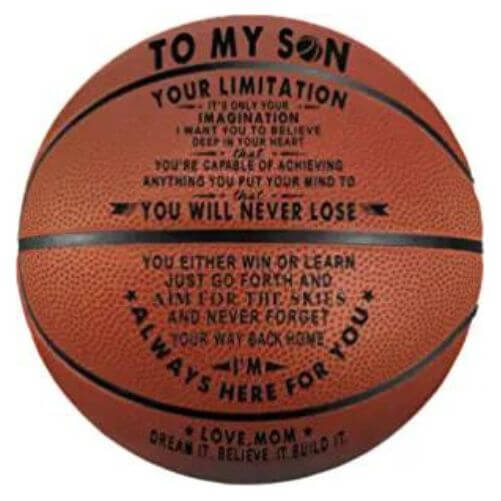 Playing basketball is a sport that brings many benefits to players such as increasing agility, flexibility and improving health. This is also a subject that many young people love because it helps a lot in effectively developing height. If your son is a true basketball fan, this basketball will make him very happy. With a thick design and carefully shaped construction, this product offers excellent vapor retention, and remains virtually unchanged for 1 year, extremely durable. This will be a very good choice for boys who have fallen in love with this exciting sport.
---
17. Dervin Unisex Aviator and Rectangular Sunglasses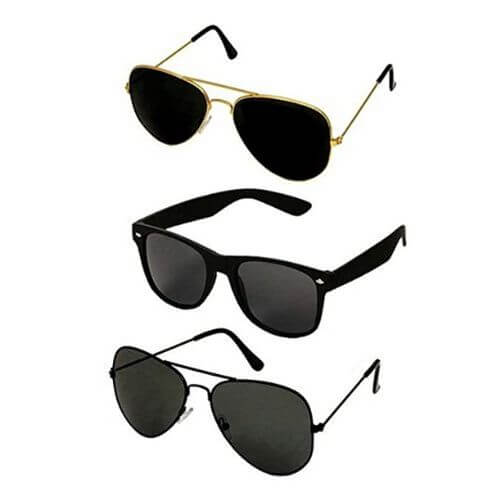 According to many studies, wearing sunglasses helps you limit headaches and migraines when going out in the hot sun. These Dervin Unisex Aviator and Rectangular Sunglasses are not only sun-protective, but also fashionable. A simple sunglasses, combined with the right outfit will enhance the elegance, elegance and attractiveness of a man. So this will be a very practical birthday gift for your son.
---
18. Engraved Leather Wallet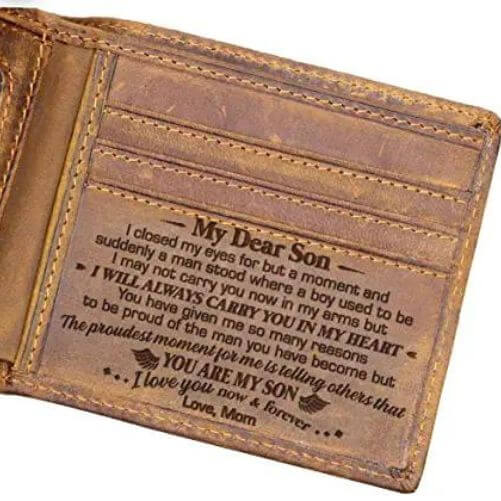 Because the leather wallet is highly practical, simple to use and can be carried anywhere, it is very suitable for giving birthday gifts to men. If you do not know what to choose for your son on his birthday, the Engraved Leather Wallet will be your savior. This wallet has multiple compartments so he can hold his driver's license, credit cards, bills, personal photos – very handy.
---
19. Silk Necktie Gift Set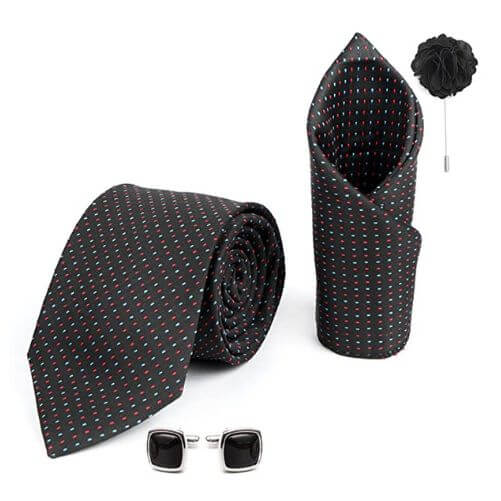 If your son often has to meet customers and needs to appear in good shape, this necktie will definitely be more valuable than many expensive gifts out there. The product is made from soft and delicate microfiber. Each product is handcrafted by a team of experienced artisans, so the stitches are stunning. This item will make your son more luxurious, attractive and elegant.
---
20. Venture Gas Grill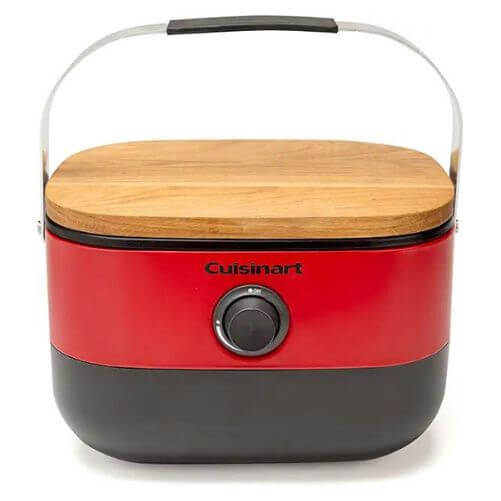 It is a fact that most of the world famous chefs are male and maybe your son is also a cooking enthusiast. At that time, household items will be very suitable as a birthday gift for your son. You must be very eager to know more about Venture Gas Grill, right? With this quality product, users will enjoy crispy dishes without having to consume a large amount of grease or clean up like traditional frying. Its size is very compact so it is easy to move and is ideal for cooking during special occasions.
---
21. RTIC Soft Cooler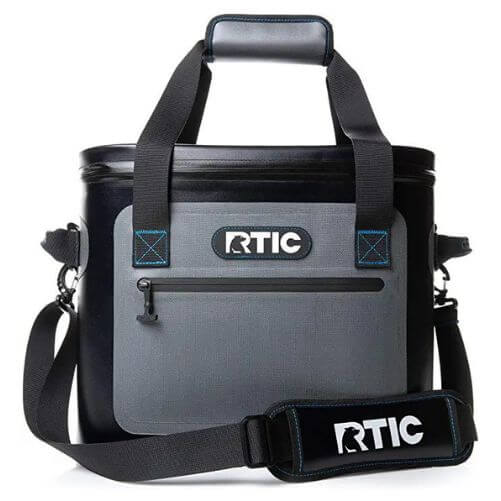 Do you know what makes your son's outdoor adventures better? Something is delicious and cool! There's nothing better than opening a cold drink on a hot summer day, isn't it? But finding the perfect cooler can be a challenge. The RTIC Soft Cooler might be right for your son. This lightweight yet durable cooler is unlike others. Its leak-proof design can keep food and drinks cool for up to 24 hours. Give this handy item to your son for the perfect adventure.
---
22. Greeting Card Notebook Journal Gift for Son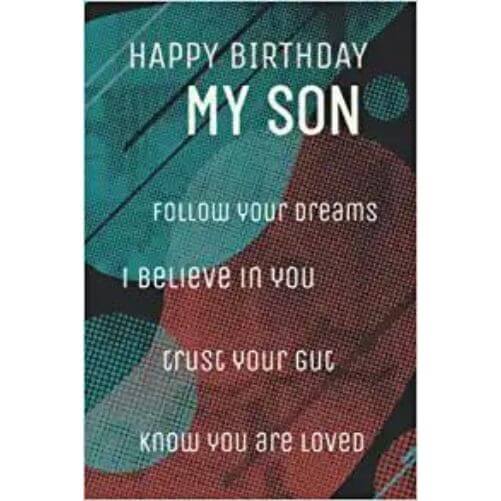 Think of successful people and try typing their name in Google search, we bet you, there will be some kind of picture of them holding a notebook to take notes. Taking notes has always been a common habit of the most successful people in the world. What about your son? He can take notes on everything with his smartphone, but the notebook will help him jot down great ideas. This Greeting Card Notebook Journal Gift for Son is both a notebook and a greeting card – perfect for a birthday gift and more.
---
23. Customized Son Keychain Gift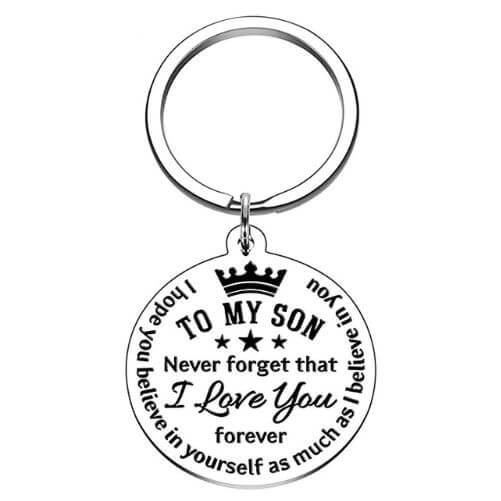 Everyone has a different way of expressing love and this Customized Son Keychain Gift will be a great way to express your love to your son. This keychain, though simple, holds a great meaning. It is like a warm letter that you send to your son – always love, trust and hope for the best for him. This is truly a thoughtful birthday gift for your son that should not be missed.
---
24. 4 Piece Gift Set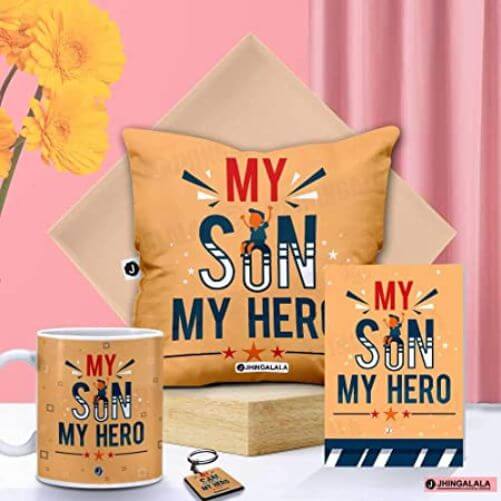 This gift set includes a cushion with filler, a mug, a keychain and a greeting card. The products in the set are decorated with eye-catching pictures and motifs and printed with a very sweet message "My Son My Hero" which will be the best gift for son. They have both high use value and are a bridge connecting family feelings. Every time he looks at or uses this gift set, he will feel warm and happy.
---
25. Nightstand Organizer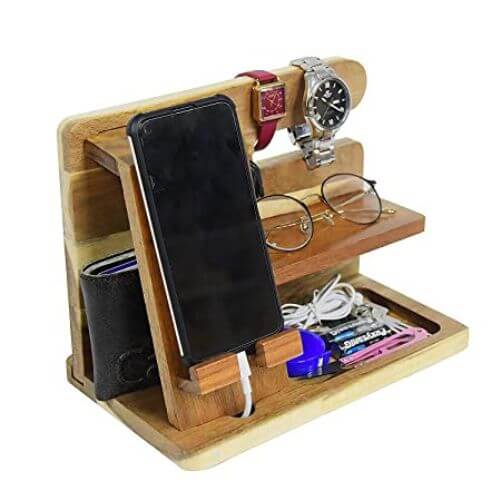 This Nightstand Organizer is designed in a classic and modern style, so it is very beautiful and unique. The product uses MDF material with smooth gloss and high side, so it can be used for a long time. Besides being used to plug and charge smartphones, it also has compartments for watches, wallets, glasses, keys, bracelets – a multi-function product! Surprise your son with this practical gift. His bedroom will be as neat as ever.
---
26. Bluetooth Cap Built-in HD Stereo Speakers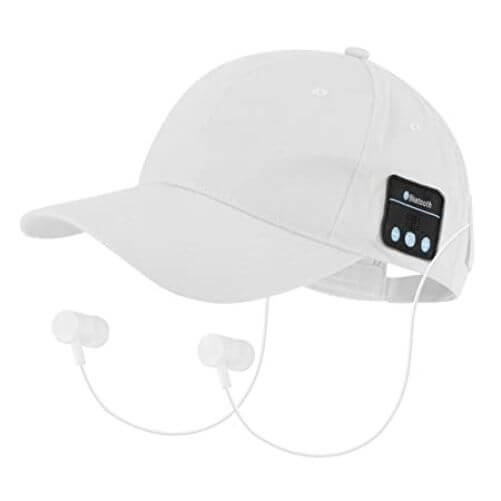 Outdoor sports have always been an intense passion for your son and you want to give him a stylish gift on his birthday. Well, this Bluetooth Cap Built-in HD Stereo Speakers would be a great birthday gift idea for son. He can listen to music without needing to put on extra headphones with this fun cap – perfect for running, climbing, fishing, camping or skiing. The product is made entirely of cotton, so it is very comfortable and breathable. It can be seen that this bluetooth cap not only helps your son to shade from the sun but also shows his personality.
---
27. Running, Walking, Gym Sports Shoes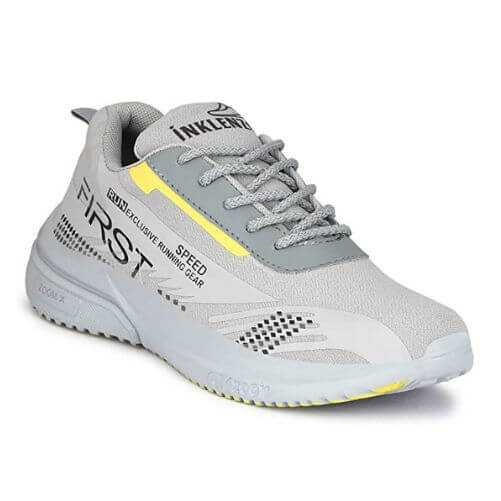 In fact, shoes are indispensable accessories and play an important role in both health and fashion. Most boys at the age of starting adulthood have a passion for sports. So, you can choose these Running, Walking, Gym Sports Shoes as birthday gifts for son to let him know that you are very supportive and respectful of his hobby. Giving shoes not only shows love but also shows understanding and concern for your beloved child.
---
28. Vega Crux Black Helmet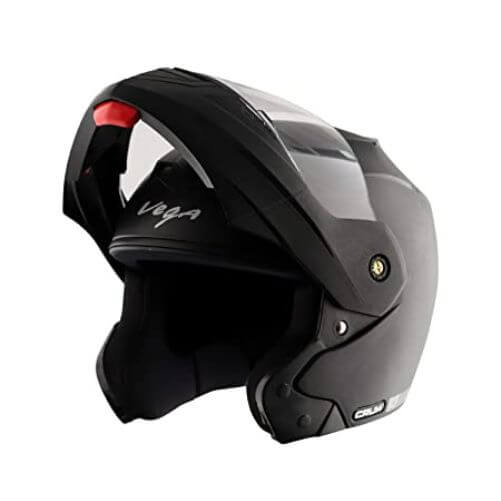 If your son likes to go on a trip, giving a helmet is probably an ideal gift that parents should consider. This Vega Crux Black Helmet covers the entire head, nape, ears and chin. It has a movable front visor that will lift up to the top of the helmet. Using top-of-the-line polycarbonate and ABS materials, this product provides impact protection and UV protection. The backpack with a youthful and stylish design deserves to be the best birthday gift for your son.
---
29. DoDoeleph Mini Helicopter Drone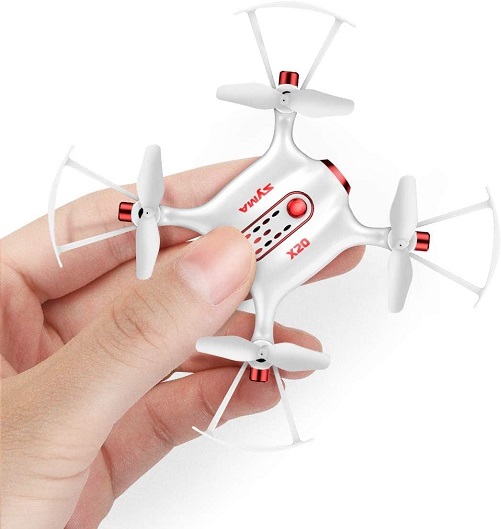 The DoDoeleph Mini Helicopter Drone is a fantastic choice for birthday gifts for son. This compact and versatile drone combines exciting aerial maneuvers with user-friendly controls, making it suitable for beginners and experienced pilots alike. Packed with impressive features, it guarantees hours of fun and exploration.
With its sleek design and durable construction, this mini helicopter drone is built to withstand various flying conditions and minor collisions, ensuring longevity and reliability. Its compact size allows for easy transportation, making it ideal for outdoor adventures or indoor flights.
---
30. To My Son Tumbler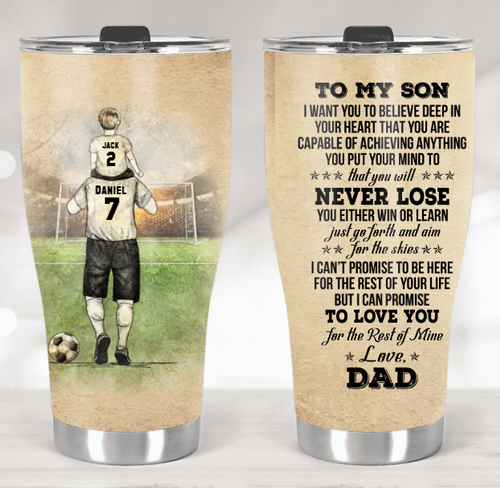 The "To My Son" Tumbler is a heartfelt and practical gift that is perfect for celebrating your son's birthday. Crafted from high-quality stainless steel, this tumbler is designed to keep beverages hot or cold for extended periods, making it ideal for both hot coffee in the morning and refreshing cold drinks throughout the day. This tumbler not only serves as a functional drinking vessel but also carries a special message that will touch your son's heart and remind him of your love and support. Add this one if you're looking for birthday gifts for son.
---
31. Personalized Round Wooden Sign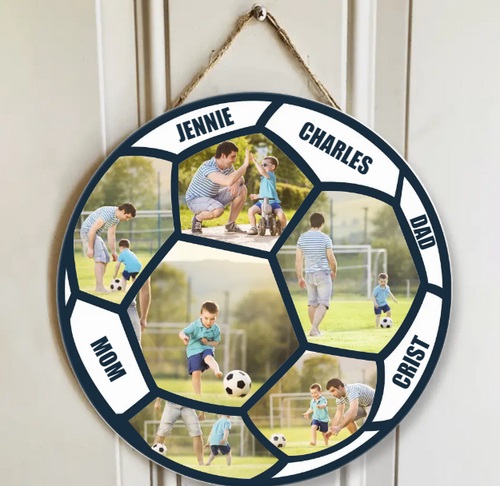 Crafted from high-quality wood, this round sign is not only durable but also adds a touch of natural beauty to any room. The wood's grain and texture give each sign a unique and timeless appeal, making it a wonderful decorative piece that your son can proudly display in his bedroom, living room, or any other area of his choosing.
This sign is a charming and meaningful gift that is perfect for celebrating your son's birthday. This custom-made sign adds a personalized touch to any space, showcasing your son's name or a special message in a rustic and elegant way.
Conclusion
Most people make the mistake of buying gifts of their own accord. In fact, the best way to choose the perfect birthday gifts for son is to consider his personality and interests. You wouldn't want to give an item to someone they never used, would you? So, in your search for a birthday gift, if possible, talk to the recipient to find out exactly what he wants. Something useful, matching their taste and personality is always appreciated.
Meaningful birthday gifts will change your words to your loved ones. Surely after reading this article, you can already know the birthday ideas for son to suit his interests and age, right? Don't forget to order or make your own birthday cake for him! A birthday cake with congratulatory words will make your child's birthday more interesting and meaningful.