Book lovers are a unique breed, passionate about the written word and the worlds it can transport them to. When it comes to choosing the perfect gifts for book lovers, the options are as diverse as the genres they adore.
Whether it's a classic novel, a contemporary bestseller, or a collection of poetry, the joy of giving a well-thought-out gift to a book enthusiast is incomparable. In this article, we'll explore a curated list of gifts that will surely captivate the hearts of book lovers and bring a literary spark to their lives.
26 Gifts For Book Lovers In Your Life Will Love
In this exploration of "gifts for book lovers," we delve into a realm of creativity, thoughtfulness, and imagination. From the practical to the whimsical, the sentimental to the functional, we embark on a journey to uncover a curated collection of presents that will resonate with the hearts and minds of book aficionados. Start now!
1. Generic Book Flower Vase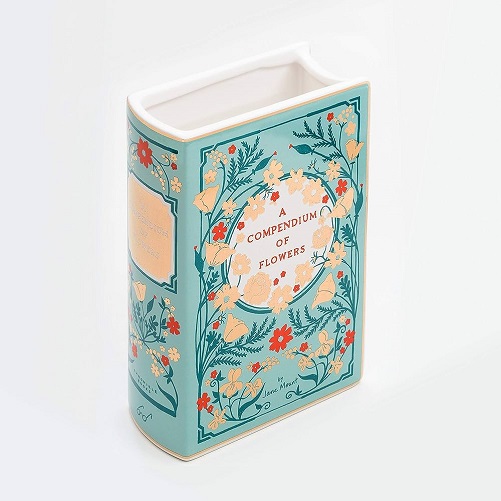 A harmonious fusion of literature and aesthetics, the Generic Book Flower Vase stands as a unique and captivating gift option for avid book lovers. This ingeniously designed vase seamlessly combines the elegance of a hardcover book with the charm of a blooming bouquet. Crafted with meticulous attention to detail, this artistic piece captures the essence of literary devotion while serving as a functional and decorative addition to any space.
---
2. Vekkia Bookmark Book Light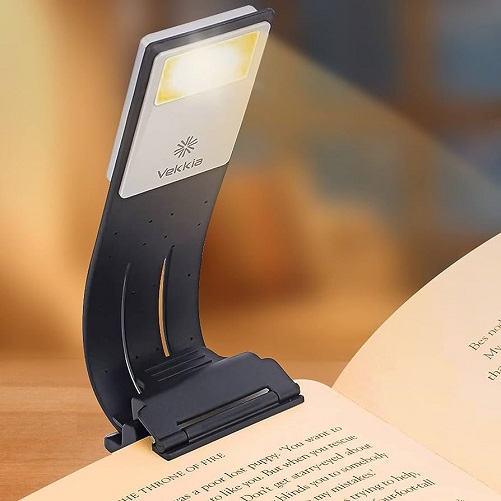 When it comes to gifts for book lovers, The Vekkia Bookmark Book Light is a great choice. It boasts a dual functionality that seamlessly integrates into the reading experience. As a bookmark, it delicately holds the reader's place in the story, allowing them to easily pick up where they left off in their literary journey. Plus, this unassuming bookmark transforms into an illuminating companion with a gentle flick.
---
3. 4th Emotion Just One More Chapter Pillow Case Cover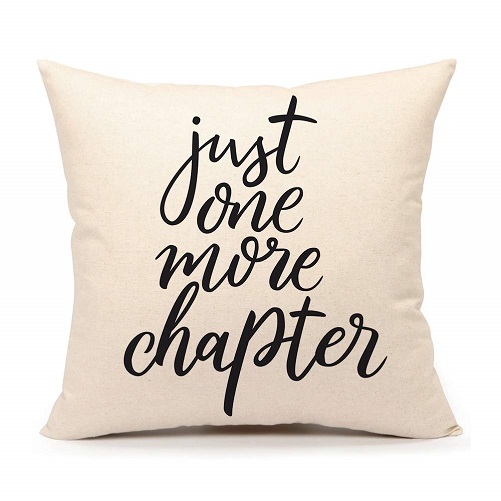 The 4th Emotion "Just One More Chapter" Pillow Case Cover encapsulates the essence of every book lover's dilemma—the timeless struggle of tearing oneself away from a captivating story. This whimsical and relatable gift choice merges literature with coziness, adorning any reading nook or bedroom with a touch of literary charm.
---
4. 1,000 Books to Read Before You Die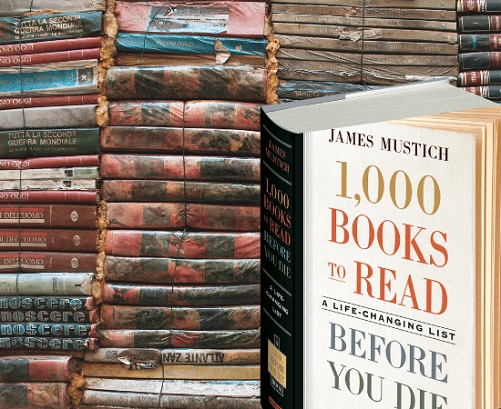 For book lovers who relish the thrill of discovering new worlds and narratives, "1,000 Books to Read Before You Die" stands as an exceptional gift that promises to ignite their passion for reading. This meticulously curated compilation transcends a mere list, transforming into a literary roadmap that beckons readers to embark on an unforgettable journey through the realms of literature.
---
5. Bookworm Embroidered Sweatshirt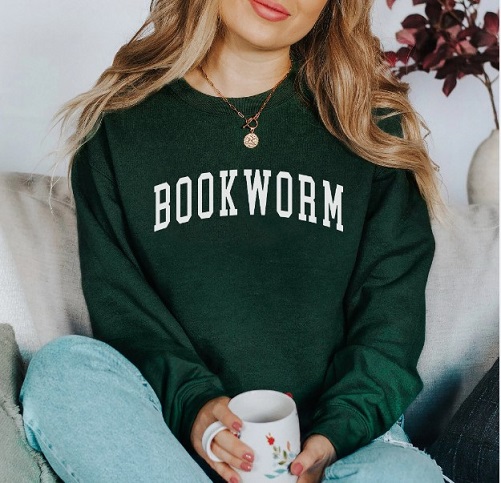 The Bookworm Embroidered Sweatshirt offers a stylish and comfortable way for book lovers to showcase their literary passion to the world. With intricate embroidery that captures the essence of a bookworm's devotion, this sweatshirt becomes a wearable work of art. Its soft fabric and cozy design provide not only warmth but also a unique statement piece for those who hold books close to their hearts. Looking for gifts for book lovers, consider this one!
---
6. So Many Books So Little Time Funny Sock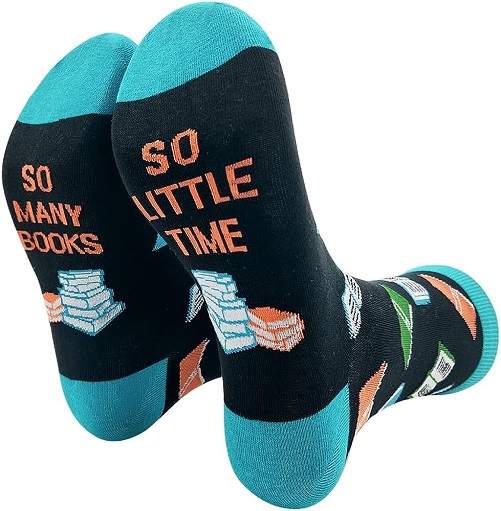 The "So Many Books, So Little Time" Funny Sock encapsulates the delightful struggle that book lovers often face: an insatiable desire to read and a finite amount of time. These quirky and vibrant socks combine comfort with humor, making them a perfect gift for those who find joy in both literature and unique fashion statements.
---
7. Curious Charts Heroic Girls in Books Poster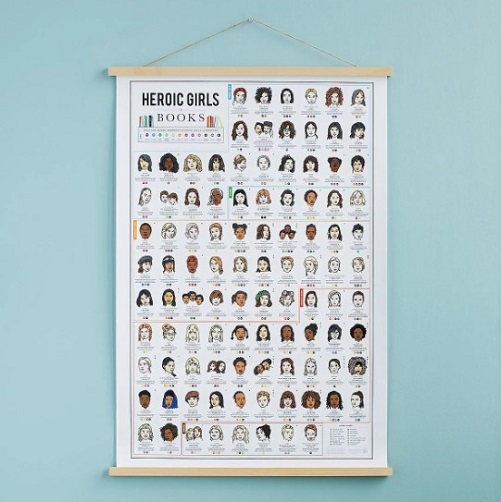 One of the best gifts for book lovers, this beautifully illustrated poster serves as both a decorative piece and an inspiring homage to the diverse array of heroines found within the pages of beloved books. With meticulous attention to detail, the poster showcases iconic female characters who have captured the hearts and imaginations of readers.
---
8. Superhero Home Decore Bookshelves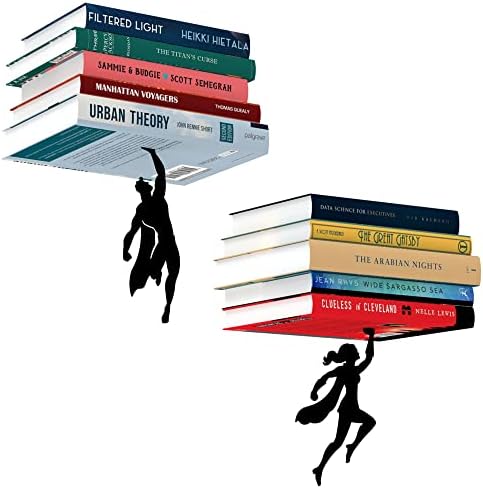 With shelves seemingly supported by invisible forces, these bookshelves bring a touch of whimsy and excitement to any living space. Perfect for those who appreciate the magic of storytelling, these bookshelves not only hold books but also evoke a sense of adventure and imagination.
As useful gifts for book lovers, these bookshelves provide book lovers with visually striking and practical pieces of furniture while adding a dash of superhero flair to their home decor.
---
9. Literature Candle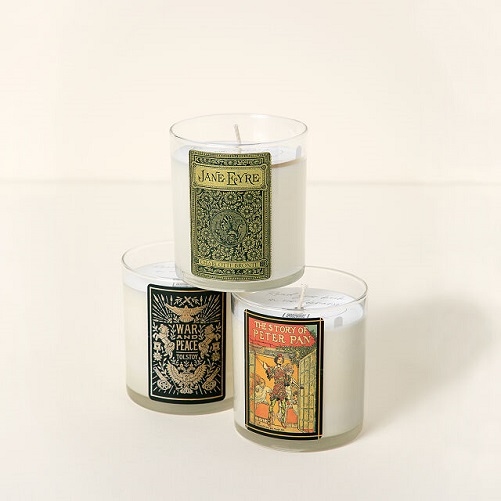 The Literature Candle stands as a captivating and thoughtful gift, designed to transport book lovers into the heart of their favorite stories through the power of scent. With carefully curated fragrances inspired by iconic literary works, these candles offer a sensory journey that complements the act of reading. Such one of the best gifts for book lovers you don't miss!
---
10. Knock Knock Personal Library Kit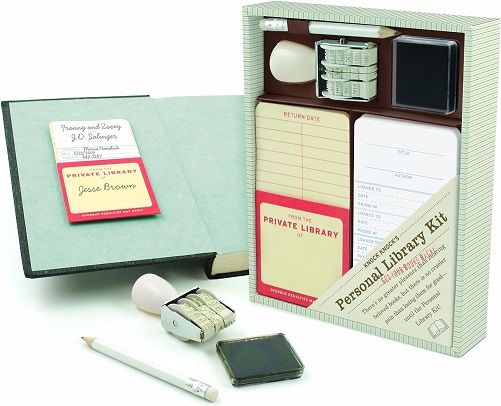 This kit brings a touch of nostalgia to the act of lending books, reminiscent of the days when libraries employed handwritten cards to keep track of borrowers. With everything needed to create a mini lending system, including date stamps, check-out cards, and a convenient pocket, it allows book enthusiasts to infuse their personal collections with the charm of a bygone era.
---
11. Luxury Bathtub Caddy Tray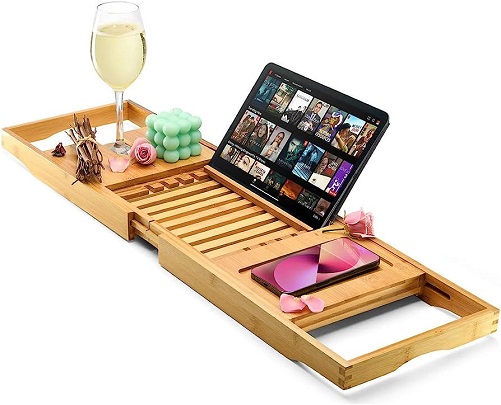 In need of luxury gifts for book lovers, this one is an idea. Crafted with elegance and functionality in mind, this caddy tray is designed to hold books, tablets, beverages, and other essentials, creating a serene oasis for immersive reading experiences during bath time. With adjustable compartments, holders for wine glasses, and even a designated space for candles, this tray provides the ultimate relaxation setting.
---
12. Out of Print Banned Book Tote Bag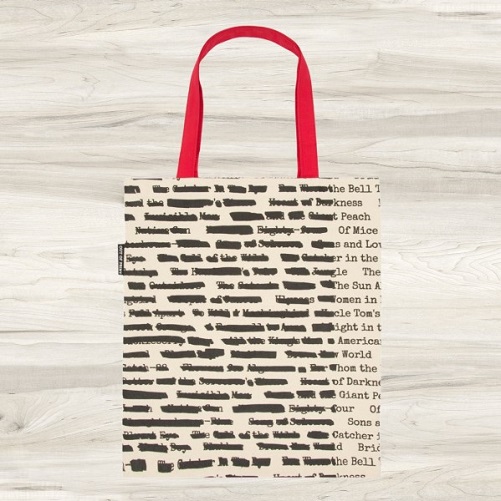 This tote bag is a powerful and socially conscious gift that celebrates the freedom of expression and the love of literature. It showcases iconic cover designs of books that have faced censorship or bans at various points in history, reminding us of the importance of protecting the right to read diverse and thought-provoking content. With its eye-catching visuals and durable construction, this tote serves as both a functional accessory and a statement piece.
---
13. Novel Tea Literary Blends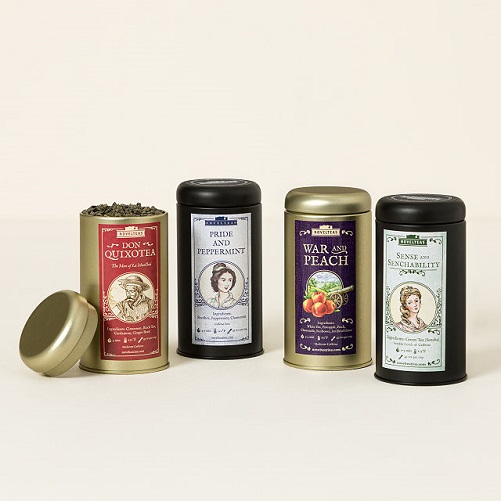 The Novel Tea Literary Blends offer a uniquely delightful gift that marries the joys of reading with the comfort of a warm cup of tea. Each tea blend is meticulously crafted to evoke the essence of beloved literary works, creating a sensory experience that transports book lovers directly into the worlds of their favorite stories. With clever packaging that resembles classic book covers, these tea blends add a touch of charm and elegance to any tea-drinking occasion.
---
14. Funny The Book Was Better Shirt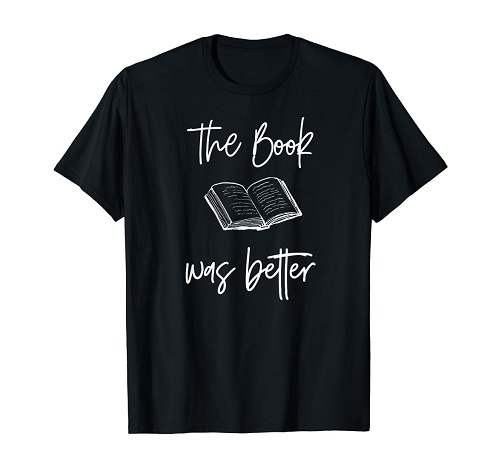 With its witty message boldly displayed, this shirt playfully acknowledges the often-debated superiority of books over their movie adaptations. This tee not only sparks conversations but also allows book enthusiasts to proudly display their literary preferences while showcasing their sense of humor. The "The Book Was Better" shirt is the perfect blend of fashion and wit, making it a must-have item for gifts for book lovers.
---
15. Beats Powerbeats Pro Wireless Earbuds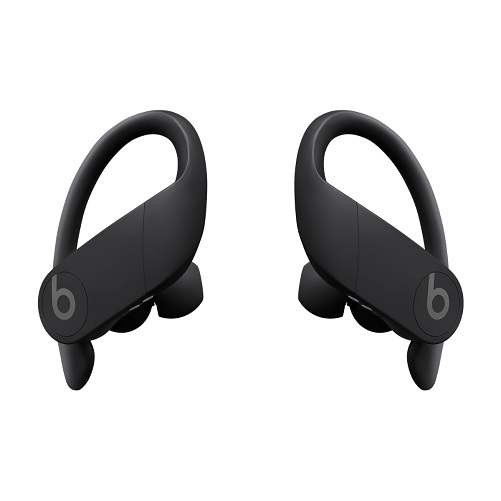 As a gift, the Beats Powerbeats Pro Wireless Earbuds offer book lovers an immersive way to indulge in literature wherever they go. The convenience of wireless technology combined with superior sound quality ensures that every word and nuance is delivered with precision. These earbuds are not just a listening accessory; they're an essential tool that transforms any space into a personal reading haven.
---
16. Puransen Book Vase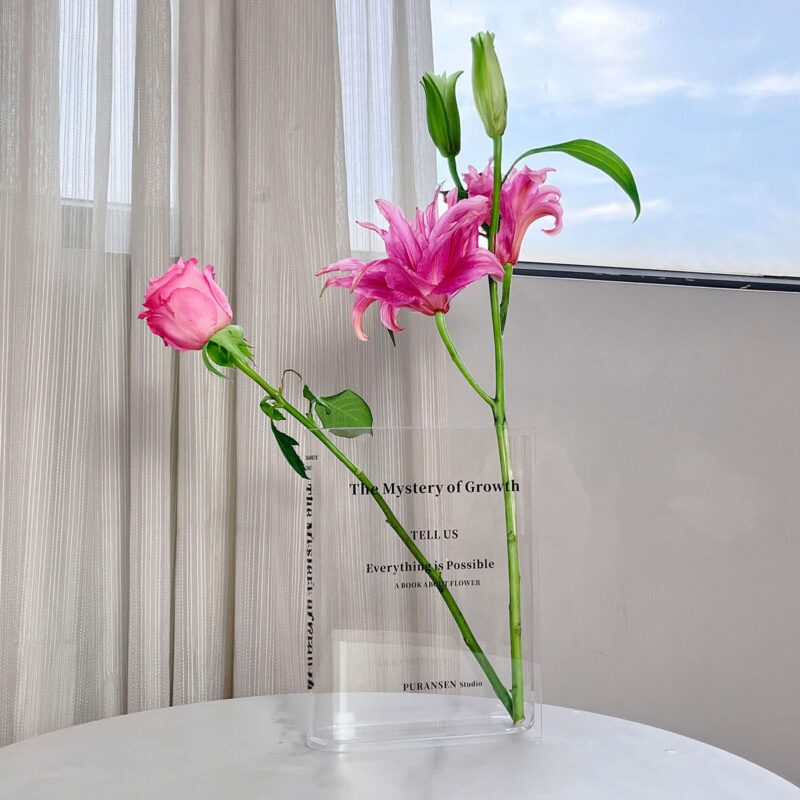 The Puransen Book Vase is a true testament to the idea that art and literature can intertwine to create something extraordinary. This innovative vase is designed to resemble an open book, creating a mesmerizing display of flowers that evokes the magic of reading. As a fun item for gifts for book lovers, it captures the essence of the transformative power of books, with each "page" of the vase offering a canvas for nature's beauty to flourish.
---
17. Nightstand Book Holder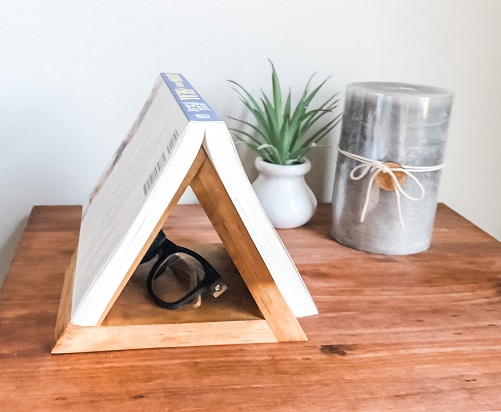 This simple yet ingenious accessory ensures that cherished books remain open and easily readable while resting on a nightstand. With its adjustable design, the book holder accommodates books of various sizes, allowing readers to enjoy their current literary indulgence without the need for constant adjustments. It would be one of the best gifts for book lovers that your giftee will love.
---
18. Just One More Chapter Mug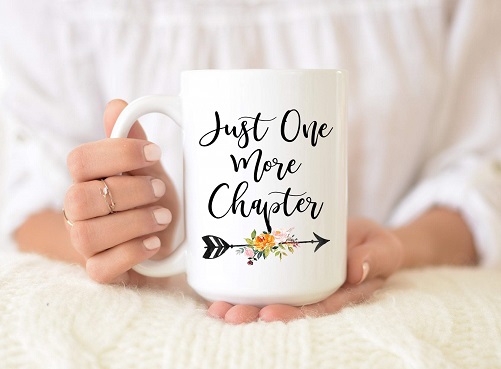 Crafted with quality materials, the mug offers both style and functionality, making it a charming addition to any book lover's collection. Whether used for morning coffee, afternoon tea, or any beverage of choice, this mug becomes a beloved companion that encapsulates the essence of the reading journey, inviting readers to savor just a bit more of their literary escape with each sip.
---
19. Wizard of Oz Wicked Witch Bookmark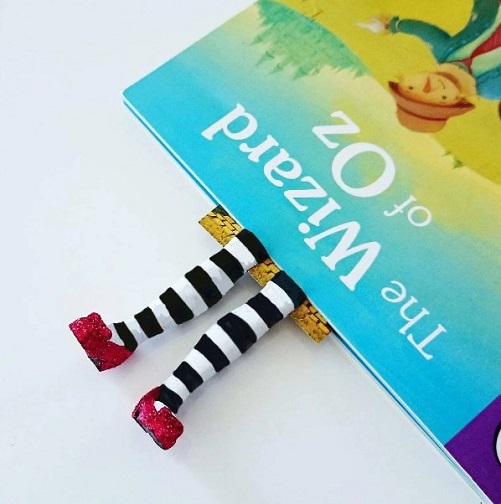 This intricately designed bookmark pays homage to the iconic tale by featuring the Wicked Witch of the West, a character that has captured the imaginations of readers for generations. Crafted with attention to detail, the bookmark not only keeps one's place in a book but also adds a touch of enchantment to the reading experience. The Wizard of Oz Wicked Witch Bookmarks stand as gifts for book lovers in your life.
---
20. Custom Miniature Book Earrings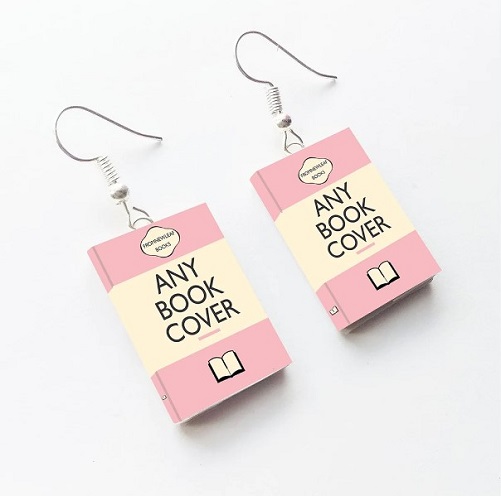 The Custom Miniature Book Earrings offer a unique and personalized gift for book lovers that combine the worlds of fashion and literature in a charming way. Crafted with meticulous attention to detail, these earrings capture the essence of beloved stories through miniature books that dangle gracefully. The custom aspect allows for the selection of a favorite book title, author, or even a cherished quote, making each pair a wearable piece of literary art.
---
21. The World of Jane Austen Jigsaw Puzzle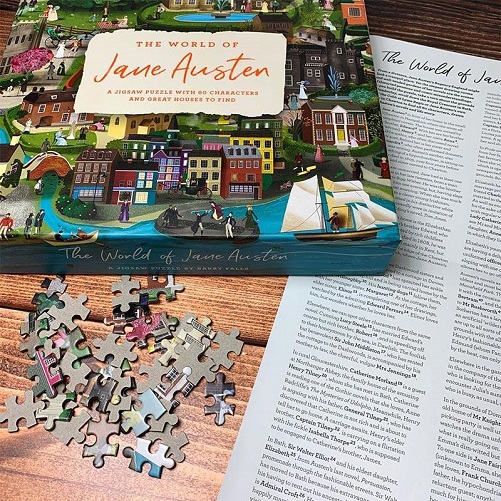 The World of Jane Austen Jigsaw Puzzle presents an engaging option when it comes to gifts for book lovers who are enamored by the timeless tales of the renowned author. This meticulously crafted puzzle transports enthusiasts into the enchanting universe of Jane Austen's novels, featuring scenes and motifs inspired by her beloved works.
As each piece fits snugly into place, the puzzle becomes a visual journey through the elegant settings, charming characters, and romantic landscapes that have captivated readers for centuries.
---
22. Miss Piggy and Kermit the Frog READ tote bag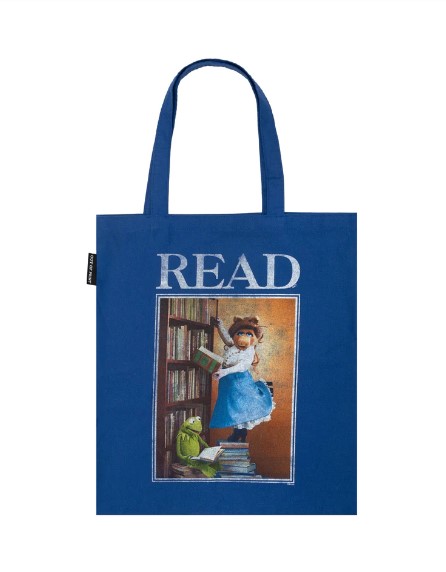 Featuring the beloved characters Miss Piggy and Kermit the Frog, this tote bag adds a delightful and nostalgic charm to any book lover's style. The "READ" message displayed alongside these iconic figures serves as a reminder of the enchanting worlds that books open up. Searching for gifts for book lovers, don't miss this tote bag.
---
23. Wooden Book Light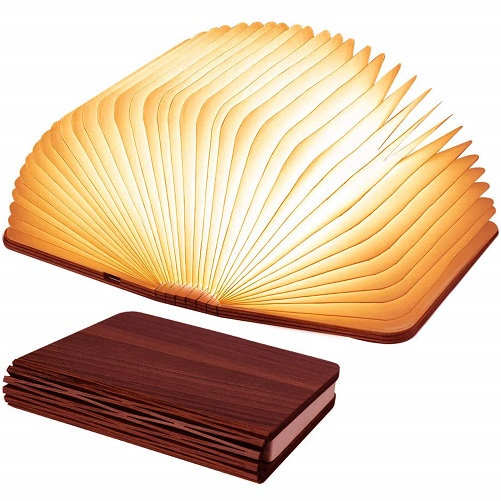 The Wooden Book Light offers a unique and captivating gift that merges the charm of vintage aesthetics with modern illumination. Crafted with the warmth of wood, this book light not only provides gentle, adjustable lighting for reading but also adds a touch of rustic elegance to any book lover's space. Its innovative design allows it to be easily clipped onto the pages of a book, casting a soft glow that enhances the reading experience without disturbing others.
---
24. Bamboo Laptop Desk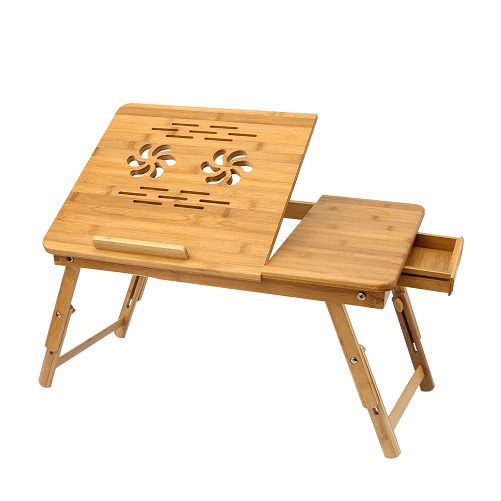 Crafted from sustainable bamboo, this desk provides a convenient and stylish platform for books, laptops, tablets, or notebooks. With adjustable height and angles, it adapts to different reading positions, ensuring optimal comfort for extended reading sessions. The Bamboo Laptop Desk's natural aesthetic adds a touch of tranquility to any space, creating an inviting oasis for literary immersion. Add this idea to your list of gifts for book lovers!
---
25. Personalized Library Card Pillow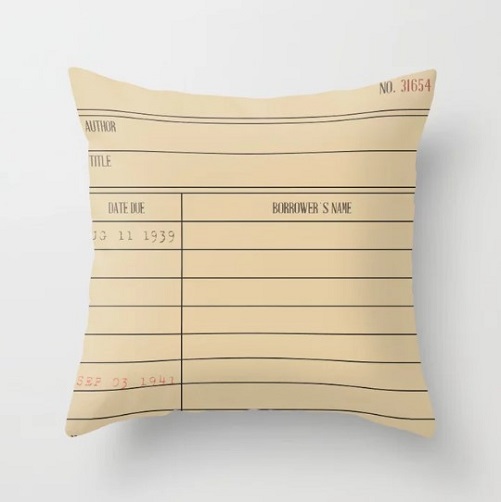 The Personalized Library Card Pillow emerges as a heartfelt and charming gift that pays homage to the timeless tradition of borrowing books from libraries. It is adorned with a custom-designed library card print, allowing book lovers to showcase their favorite titles, memorable dates, or even their own name as the "borrower." This unique and personalized gift speaks to the heart of book enthusiasts, blending the comforts of home decor with the magic of literature.
---
26. Pride and Prejudice Book Bag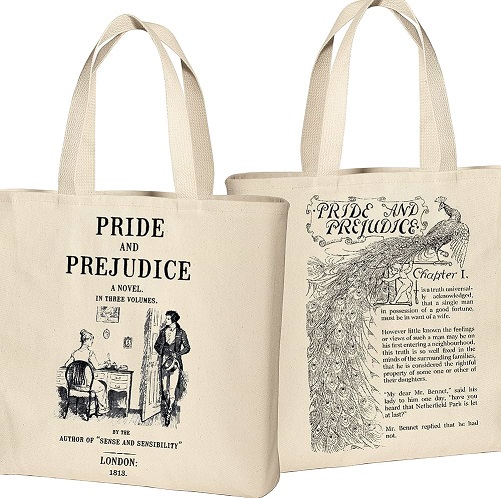 The Pride and Prejudice Book Bag offers a timeless and sophisticated gift for book lovers who hold Jane Austen's classic novel close to their hearts. Adorned with an artistic representation of the book cover, this bag becomes a wearable piece of literary art that celebrates the charm and wit of Elizabeth Bennet's story. The bag embodies the enduring allure of Austen's work, making it a thoughtful and elegant choice for those who wish to display their love for literature in a graceful and practical manner.
Also Read:
Wrapping Up
When it comes to gifts for book lovers, the options are as endless as the stories contained within the pages of their beloved books. From personalized touches to literary-themed treasures, each gift on this list celebrates their passion for reading in a unique and meaningful way. Whether it's a special occasion or just a gesture of appreciation, these gifts from giftOMG are sure to ignite the imagination and warm the hearts of book enthusiasts everywhere.