Looking for some 22nd birthday caption ideas because you or someone you know has turned this age? Yes, you have come to the right place.
It's time to jump around and make a wish before blowing out the candles, because you're clocking 22 years soon. On this day, don't forget to take selfies to show off to your friends and followers.
Of course, you'll need the best captions for every photo you upload to your social media. Sometimes it's hard to come up with the right thoughts and descriptions, that's why we're here to help! Remember, you have the photos and giftOMG have the captions. Browse through our selection of 22nd birthday caption ideas and use what you want! Enjoy the momentous occasions!
Visit the collection of birthday gifts if you need them.
22nd Birthday Caption Ideas For Yourself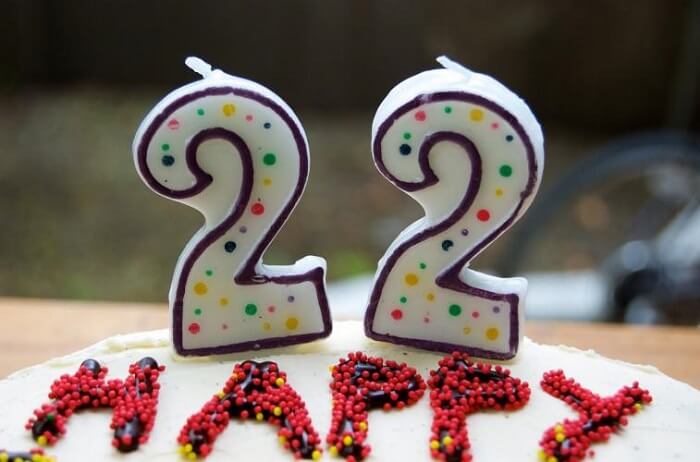 Want to post on social media for your birthday, but don't know what to share? Creating the perfect caption is like sending a great message on a birthday card. Use the 22nd birthday caption ideas below to shout out to the world know your special day.
Cheers to my 22 years.
Thank you, Mom for giving birth to this wonderful child.
Keep calm and celebrate on.
Too-too excited to ring in the big 22.
Eating my cake and wearing it, too.
I'm so awesome, when I was born, I was given a certificate.
I just wanted to say a massive thank you for all the lovely birthday wishes.
Surround yourself with people who are more excited for your birthday than you are.
Staying 22 until further notice.
I don't know how you feel, but I'm feeling 22.
I hope the birthday cake is as sweet as me.
Today is a great day cause it's my birthday!
Started from the bottom now we 22.
Birthdays are incomplete without the ones who love and care for you.
I do not consider it the 22nd birthday, I see it as my first anniversary of being able to buy wine.
It's my special day today. Beginning Chapter 22.
It took 22 years for me to get this pretty.
I can't help being cute, I was born this way.
Live your life and forget your age.
Life's too short to not celebrate every chance you get! Happy Birthday to me!
See More: What Is A Unique Way To Wish A Friend A Happy Birthday?
Happy 22nd Birthday Quotes When You Hit the Double 2
Here're our list of the best happy 22nd birthday quotes we've listed for you. Check it out if you want to find a 22nd birthday caption.
"Happy 22nd birthday to me! Here's to another year of love, laughter, and growth."
"22 years of life and still going strong! Happy birthday to me and all the amazing things yet to come."
"It's my 22nd birthday and I feel so blessed to be surrounded by amazing people. Thank you all for your love and support!"
"Happy birthday to me! 22 years young and ready to take on the world."
"Here's to another year of learning, growing, and becoming the best version of myself. Happy 22nd birthday to me!"
"It's a great day to celebrate! Happy 22nd birthday to me and all the wonderful things yet to come."
"Another year, another opportunity to make a difference. Happy birthday to me and all the ways I will impact the world."
"Happy 22nd birthday to me and all the memories I will create this year. Let's make it a good one!"
"Here's to another year of chasing dreams, taking risks, and living life to the fullest. Happy birthday to me!"
"Cheers to 22 years of life and all the amazing things yet to come. Happy birthday to the one and only me!"
Perfect 22nd Birthday Captions for Selfies
22 is an incredible age, and it deserves to be treated like the rest of the milestones. On your big day, it's not perfect without selfies. You're turned 22 after all, party hard and take loads of selfies, then make sure to pair it with the 22nd birthday caption ideas.
Time is flying, can't believe I'm 22. Feeling thankful and blessed for another year of life experience!
I don't keep score; I just keep scoring.
I'm a whole 22 years old.
I could get used to 22.
On this day, a legend was born.
Calm down, it's my 22nd Birthday.
Good bye twenty one. Hello twenty two!
22-year-old! Premium quality.
On this day 22 years ago, the world received a gift. It's me, you're welcome.
So this is 22!
I guess I'm 22 and it is cool.
My first day of 22!
22 and I can't explain the love and happiness I am feeling today.
The 22nd tour begins now.
Funny 22nd Birthday Captions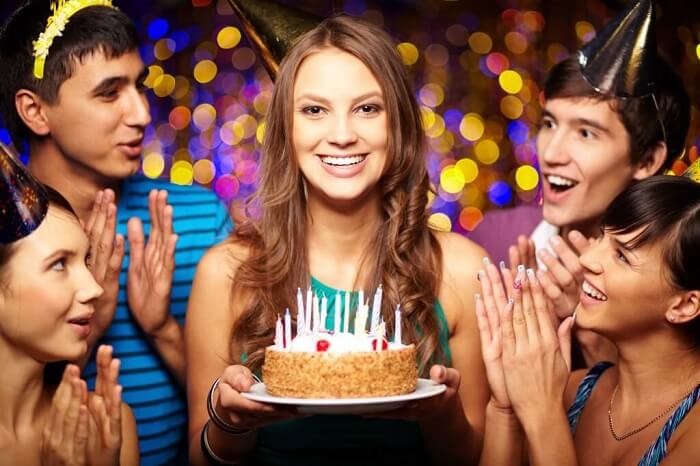 Here are these funny collections of 22nd birthday caption ideas. Add something lighthearted to your feed. Everyone will laugh out loud when seeing your pics and captions.
22! This is the oldest you've ever been! Happy bloody birthday.
Been waiting years to quote Taylor Swift on this special day… but now it feels outdated. #22
On this birthday of yours, I want to tell the world how innocent you are and also that I am a liar.
Think of how many mistakes you made at 22 years old. Like, I made a million.
Be careful what you wish for… My parents wished for me 22 years ago and look where that ended up.
Happy Birthday to me, the only person I have lie to about age.
Birthdays are good for me. The more I have, the longer I live.
22 years later and I'm still a hot mess.
No one cares if you are 22 or 50 today, it is your life, and you have been a very terrible administrator; I hope you live long.
22 years of being a troublemaker? Don't tell me that you're ready for 22 more.
Agent of chaos for 22 years.
Another year older, another year wiser? I guess we'll see!
22 candles should be blown on (date) so it would be hard for me.
22! I only drink on two occasions when it's my birthday and when it's not.
When the candles cost more than the cake, it's time to realize you're getting old.
Tripping on my own feet for 22 years. Here's to many more years of clumsiness.
Looks 22, feels 18, acts 10 that makes me 50.
Another year older, but I'll need some extra time for that 'wiser' bit. #22
On this day a Queen came into this globe. Happy 22nd!
I don't care how old I'm turning, so long as there's cake.
22nd Birthday Caption Ideas For Friend
People come and people go, but some friends stick with you for life. Such friends deserve appreciation and the best 22nd birthday captions on their birthday. Opt for the right words to let them know your care, from our 22nd birthday caption ideas.
At 22, I wish you get rid of the outdated thoughts and clean your mind. Happy Birthday!
Pour the champagne and dance on the tables-you're the big 22!
Happy birthday, my BFF! It's your 22nd year today and I wish you a happy day.
Do you mean to tell me you have been annoying us for 22 whole years? Hope we at least get cake!
Happy birthday to you. It seems just a minute for you to get 22.
On this day a Queen came into this globe. Happy 22nd!
Congratulations! You've been blessed with my greatness for 22 years now.
You've taken 22 laps around the sun, but who's counting?
Ok, it's official, you have exceeded the age limit, congratulations on your 22 years.
There's nothing quite like turning the page on 21.
I can think of 22 reasons you should have a good birthday.
I hope your 22nd birthday is totally classic.
Your smile is the solution to every difficulty. I wish you the very best 22nd birthday.
Happy 22nd birthday! From your 110 pound friend.
Have a fun-filled celebration on your special day!
You may have gained a year, but did you gain any wisdom? Hope it's a great day regardless!
Happy birthday, exceptional, exceptional birthday to you my friend!
You're HOW old? Happy birthday anyway, I suppose!
Today, 22 years ago, a queen was born.
Count the years and not the beers!
Best 22nd Birthday Captions for Instagram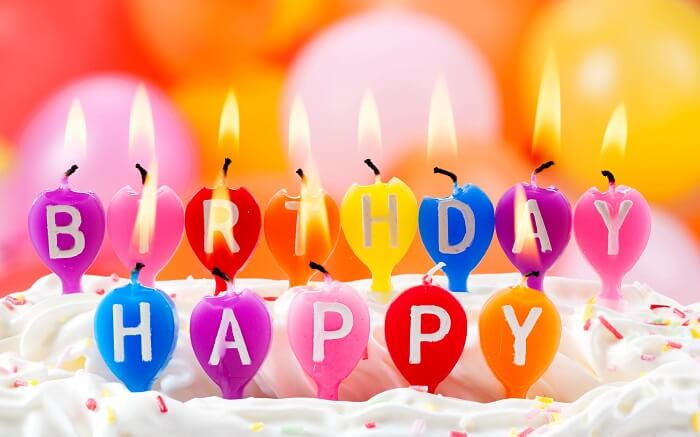 Have you heard the saying: "Life begins at 22." It's right. Pick one of these 22nd birthday caption ideas below to kick-off your next adventure.
Mood. Living my best life at 22!
It's my big day today. Starting Chapter 22.
Today's my 22nd birthday. I'm so glad and thankful for what I have today. Happy birthday!
It's all about me today. I'm not doing anything that doesn't involve me taking center stage.
I came into this world 22 years ago on this big day. But I'm ageless.
Start of Season 22 with the best co-stars I could have ever asked for.
I am 22 now and I am acquainted with so many reasons to smile!
New year, same me… because I'm already awesome.
I flex all day, every day, but especially on my birthday.
21 + 1 = on fleek.
22 years and still going strong- have a great day!
Making it to 22 is definitely a success story for you!
Becoming 22 and suddenly all the teenagers seem like 12.
22 candles shine beautifully. But I'll still be glowing after I blow out the flames.
Happy birthday to the funniest, most charming and attractive personality in town. Have a great day today and happy birthday!
It's my B-Day today and I'm curating the vibe.
22 certainly looks good on me. Happy 22nd birthday to a fresh new self.
Happy birthday to the funniest, most charming and attractive personality in town. Have a great day today and happy birthday!
My 22nd B-Day celebration begins now.
Chapter 22. Time to make some memories.
See some more related articles:
Final Thoughts
The 22nd birthday is most often overlooked. You can simply celebrate your 21st, or 18th birthday after graduating from high school and entering adulthood. But at 22, you may feel too mature for a celebration.
However, each of your birthdays as well as the birthdays of your important ones deserves a grand celebration, and so does the 22nd birthday milestone.
So guys, have a glass of wine, eat some cake and start celebrating your 22nd birthday with these 22nd birthday caption ideas.
Have a great birthday and we hope you find the perfect captions. Don't forget to access our caption collection if you want to find other ages.