Are you looking for 19th birthday caption ideas for you or your loved ones? If that's for you, we're wishing you a very happy birthday. We may be late, but presenting the best 19th birthday captions, we're not. We have shared here some cool, fun captions for your birthday photos or these captions can be used to wish someone.
Turning 19 is an important milestone because you are about to leave your teen years behind and become a young adult. So, make your 19th birthday memorable or make the birthday of your near or loved one unforgettable with the help of the 19th birthday captions mentioned below. this. Check them out and pick the best one.
Funny 19th Birthday Caption Ideas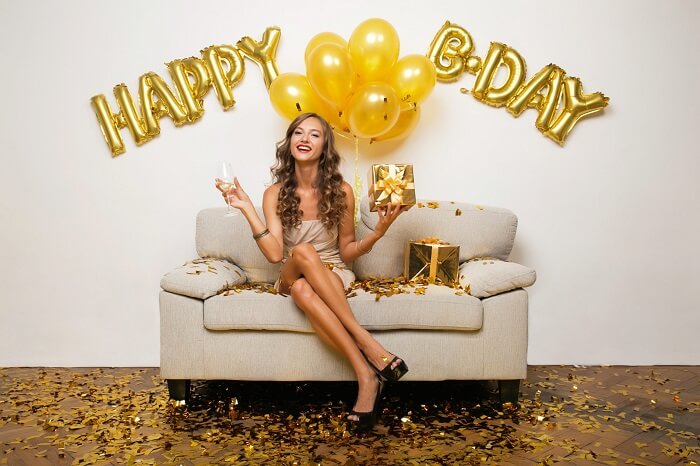 As mentioned before, being 19 is basically the last opportunity to enjoy being called a teenager, to be wild, to make mistakes, to experience things and not to have many consequences to deal with. So let's have fun and celebrate your birthday with cool 19th birthday caption ideas.
I'm not getting older. I'm getting better.
Shoutout to my mama who was in labor 19 years ago.
Wishing on candles and chasing my dreams.
Just enjoy your teen years of life as they are the best years of life.
Another year older, but I'll need some extra time for that 'wiser' bit. #19
It's my birthday, so I'm celebrating everything.
Wishing you the birthday filled with happiness, joy, and success.
Officially 19, but still mentally about five.
You have me, so I don't know what else you have to wish for.
I love my crazy, goofy, sometimes stupid boyfriend and wish him a very happy birthday!
19 years later and I'm still a hot mess.
It's your birthday, and it's a year after you became an adult. I hope you'll enjoy this day that brings you to another stage. Happy Birthday.
They day 19 is just a filler birthday, so let's fill it with an awesome party!
Be careful what you wish for… My parents wished for me 19 years ago and look where that ended up.
On your special day, I want to send a special gift and cool wishes. May you have a wonderful life with lots of exciting events. Happy 19th Birthday, my sweet boy.
May your troubles be as few and far between as my grandmother's teeth. 19 and oh so fun!
19? Who cares. I just want cake.
Tripping on my own feet for 19 years. Here's to many more years of clumsiness.
Agent of chaos for 19 years.
Got so distracted by cake, I forgot it was my own birthday. #SoThisIs19
Birthday mode: the youngest I'll ever be, and the oldest I've ever been. #19
Birthday Captions For Instagram Selfies
Post your a selfie you love and shout out it on Instagram for your birthday. So, if you have no idea for 19th birthday caption ideas, take a look at our collection below. These 19th birthday instagram captions are perfect for a selfie, and they range from funny to witty and sweet.
I'm shawty and it's my birthday. #19
19 years down, and many more to go.
Today is a great day cause it's my birthday!
Making my years count instead of counting the years.
Hugs, kisses and lots of birthday wishes!
Be good to me, 19.
Eating my cake and wearing it, too.
Gonna party like it's my birthday…'cause it is.
POV: You can't believe I'm 19 now.
Year 19, I'm ready! Toss the confetti
My only wish on my 19th birthday is for more good times and tan lines.
Hold on to your inner child as you grow older.

Found my birthday crown.
I hope the birthday cake is as sweet as me.
I'm too young to be this old.
Short & Sweet Instagram Captions For 19th Birthday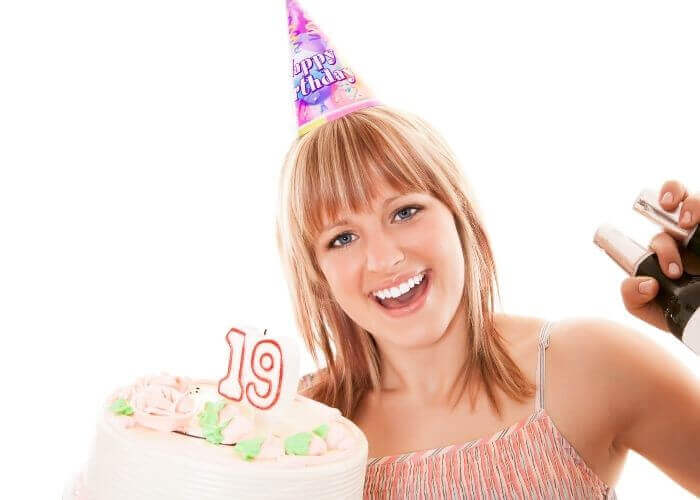 Searching for your captions is short yet powerful? Here are some best 19th birthday caption ideas that would be perfect. You can pair it with your 19th birthday gift or your post on Instagram, Facebook, Tiktok, and any other platform.
May the fork be with you. Let's eat cake.
It took 19 years to get this awesome.
Lean, mean, only 19.
I'm too young to feel this old.
Woke up a little older… but not wiser.
Staying 19 until further notice.
Cheesin' because I'm 19!
19 and oh so fun.
On a scale of 1-10, feeling a solid 19.
Queen of nineteen.
Season 19, Episode 1.
Chapter 19, Page 1.
Not aging, just upgrading.
A year older, a year bolder!
Cheers to many more years to come!
Stay in your birthday magic.
Lap 19 around the sun…
Today I turn 19, and boy do I make it look good. Watch out 20, here I come!
Started from the bottom now we 19.
This young again! Happy Birthday, enjoy it!
Favorite day of the year. #19
I really auto-get a car now.
19th Birthday Captions for Best Friend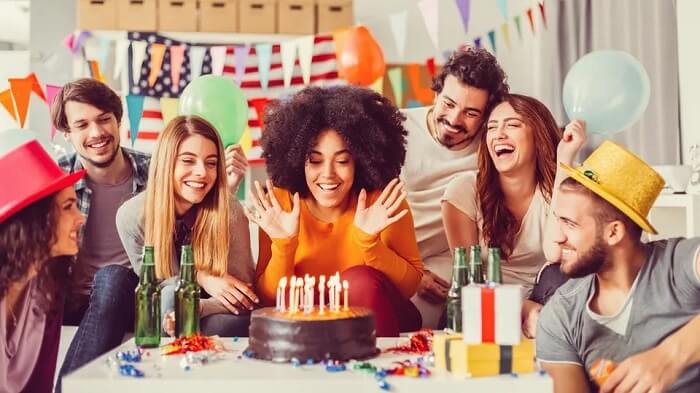 If your bestie is turning 19, may them their birthday special with a special wish. Try one of these 19th birthday caption ideas for your BFF and post it on social media.
Enjoy your last year before you're legally an adult! It comes with all of the responsibility and none of the fun!
It only took 19 years to become this great. Imagine the level of awesome you'll be after 19 more!
Started from the bottom now we 19.
Resist your inner child as you get older.
Happy birthday to my BFF! You are simply the best.
Blow your candles, Make a wish, And I will give you a sweet big kiss!
You only turn 19 once, but I promise to be sweet forever.
They day 19 is just a filler birthday, so let's fill it with an awesome party!
When the candles cost more than the cake, it's time to realize you're getting old.
I'm so proud of how far you've come in these 19 years! I hope the rest of your life is just as successful, if not even more.
Don't worry, I will always be the shoulder you rely on. Now, enjoy your nineteenth party.
May your troubles be as few and far between as my grandmother's teeth.
Only took 19 years to get this cute.
May you stay forever young.
Bringing bigger dreams to 19.
Dancing Queen at 19.
Another year, another selfie. #19
Old enough to know better. Young enough to get away with it.
Live your life and forget your age.
Hope your special day is amazing.
19th Birthday Caption Ideas for Photos with Family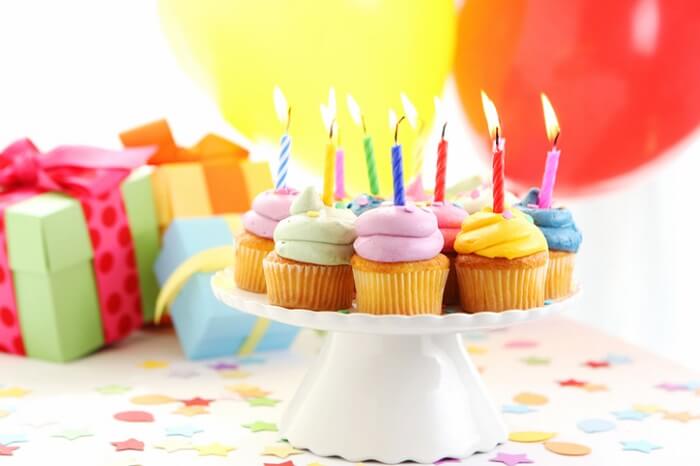 Don't forget to spend the best quality time with your family. If you already have a photo taken with them, share it on social media as a good memory together. Here are some of the best 19th birthday caption ideas you can use.
Thanks for letting me bother you for the past 19 years.
Reflecting on this past year, and my heart can't stop smiling. Looking forward to celebrating my big day with family and fa.
Celebrating with my family.
Enjoy your last teenage year, kid!
Thankful to be ringing in 19  with the best family I could have ever asked for.
Don't count the years—make the years count.
Family is everything. Cheers to another lap around the sun! #19
Time to see what 19 is all about.
Happy 19th Birthday! I assure you that adulthood is much more interesting.
On this day, a king was born.
Celebrating 19 with some unconditional family love. Now, can I get some cake?
19 years of being your favorite pain in the butt. Here's to 19 more.
They say 19 is just a filler birthday, so let's fill it with an awesome party!
Keep all the happy moments and turn them into a fine cushion for old age.
Lucked out with a fam like this. Thanks for helping me ring in 19!
Keep calm and birthday on.
Wrapping Up
Birthday is all the fun starting from night birthday wishes to cake cutting. But the best part is that you get to meet your family and friends and enjoy spending time with them. So, on this special day, capture those memories as a video and post them on your social media. Hopefully, the 19th birthday caption ideas from giftOMG will help you find the best one.
Visit our guide of caption ideas for more other ages!