Mother's Day is a special opportunity to celebrate and honor the wonderful women who have played an important role in our lives. While store-bought gifts are always an option, there's something uniquely heartfelt about creating a do-it-yourself (DIY) gift that reflects your love and appreciation. DIY gifts allow you to personalize your tribute and showcase your creativity. In this article, we'll explore a collection of delightful and meaningful DIY gifts for Mothers Day that are sure to warm your mother's heart on her special day.
20 Unique DIY Gifts For Mothers Day That Touch Her Heart
Celebrate Mother's Day with heartfelt DIY gifts that show your love and creativity. Explore unique ideas and create personalized keepsakes to make this special day truly memorable for your mom. Get inspired and start crafting today!
1. Personalized Photo Album
A personalized photo album is a timeless and heartfelt gift that captures precious memories. Start by selecting a beautiful album or binder with blank pages. Print out photos that hold special significance to your mother, such as family vacations, milestone celebrations, or candid moments. Arrange the photos creatively on each page, leaving space for handwritten notes, captions, and decorations.
You can add embellishments like ribbons, stickers, and decorative paper to enhance the visual appeal. Include heartfelt messages, quotes, or anecdotes alongside the photos to create a narrative that celebrates your mother's journey and the cherished moments you've shared together.
2. Handwritten Letters or Poems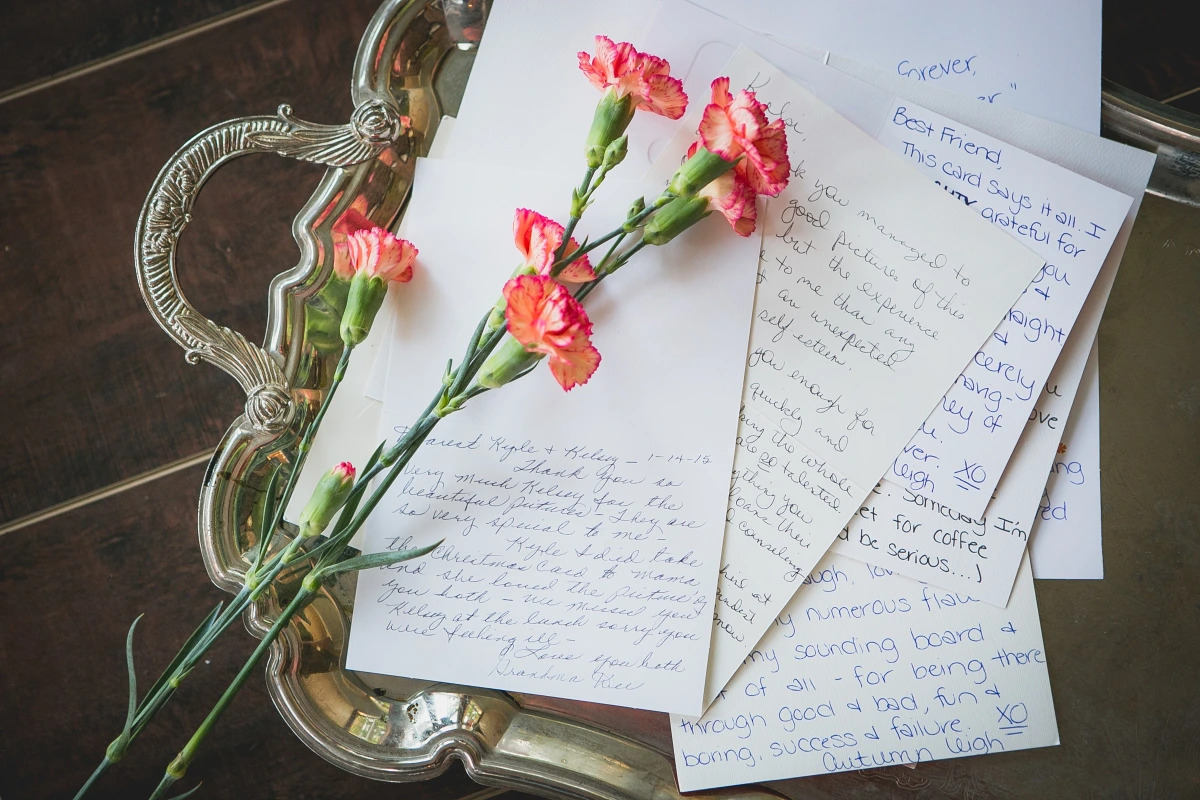 Craft a heartfelt letter or poem expressing your love, gratitude, and admiration for your mother. Let your words flow freely, recounting cherished memories and emphasizing the profound impact she has had on your life. Present it in a beautiful, hand-decorated envelope or frame it for a lasting keepsake.
3. Photo Collage or Memory Jar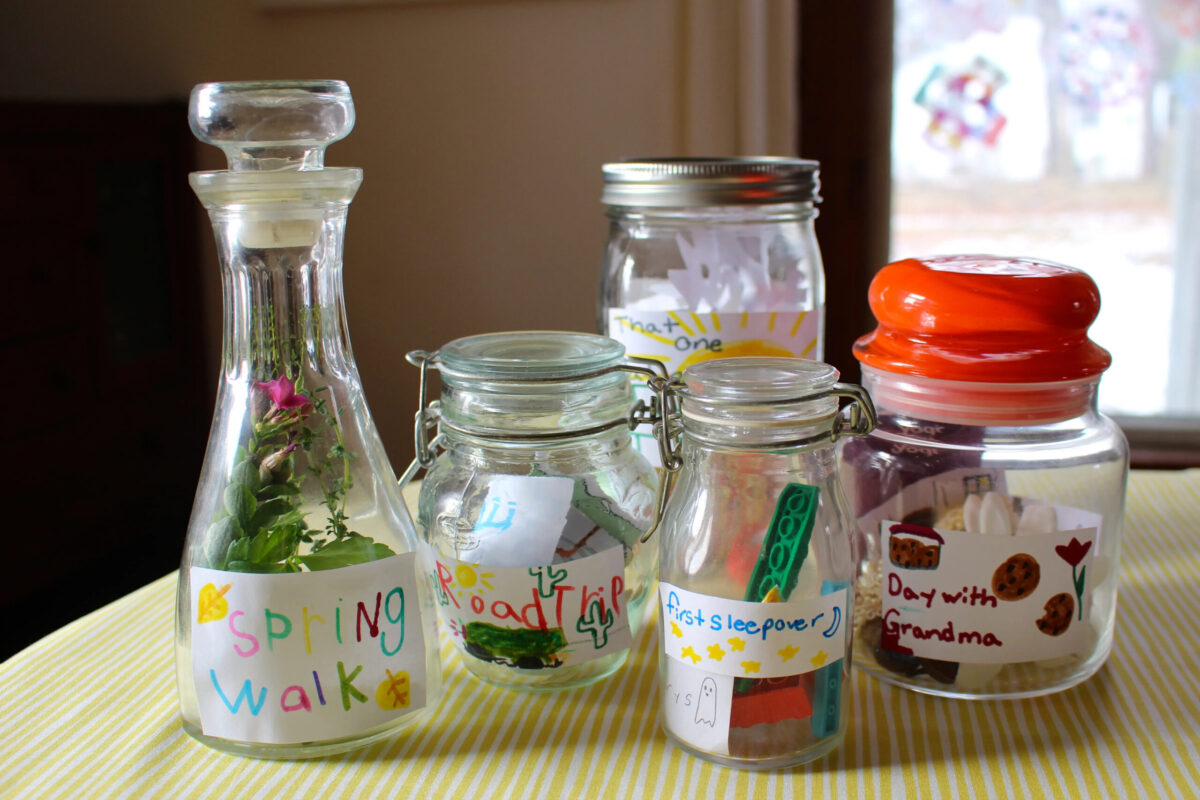 The next idea of DIY gifts for Mothers Day we want to introduce is a photo collage or a memory jar. Gather your favorite family photos and create a personalized photo collage or memory jar. Arrange the photos creatively on a canvas or design a collage using online tools. Alternatively, write down precious memories on small pieces of paper, fold them, and place them in a jar. Each memory can be read and reminisced upon, creating a heartwarming experience.
4. Homemade Spa Day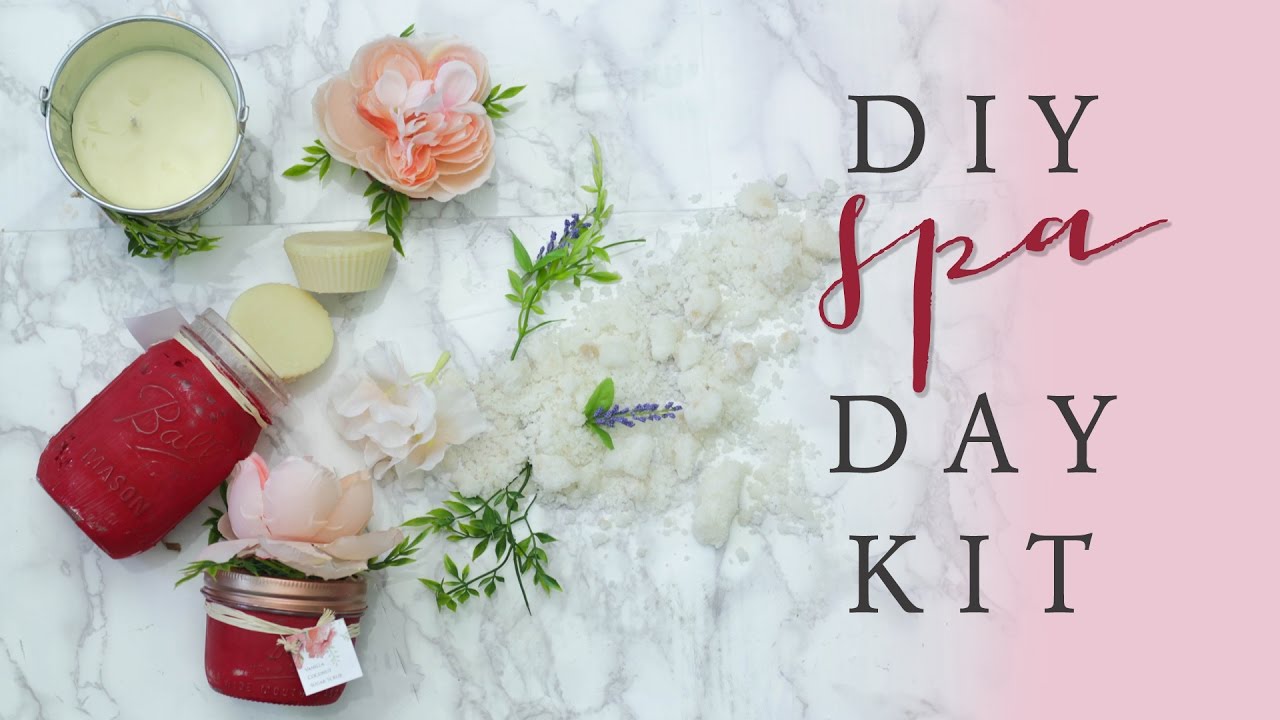 Mother's Day is the perfect opportunity to pamper and spoil the special women in our lives. While spa treatments are a popular choice, why not take it a step further and create a personalized and luxurious spa experience at home? Treat your mother to a relaxing and rejuvenating spa experience in the comfort of her own home.
Create a DIY spa kit complete with homemade bath salts, sugar scrubs, face masks, and scented candles. Add a handwritten coupon for a day of pampering, where you can assist with massages, and foot soaks, or simply provide a tranquil atmosphere for her to unwind.
5. Hand-Painted Pottery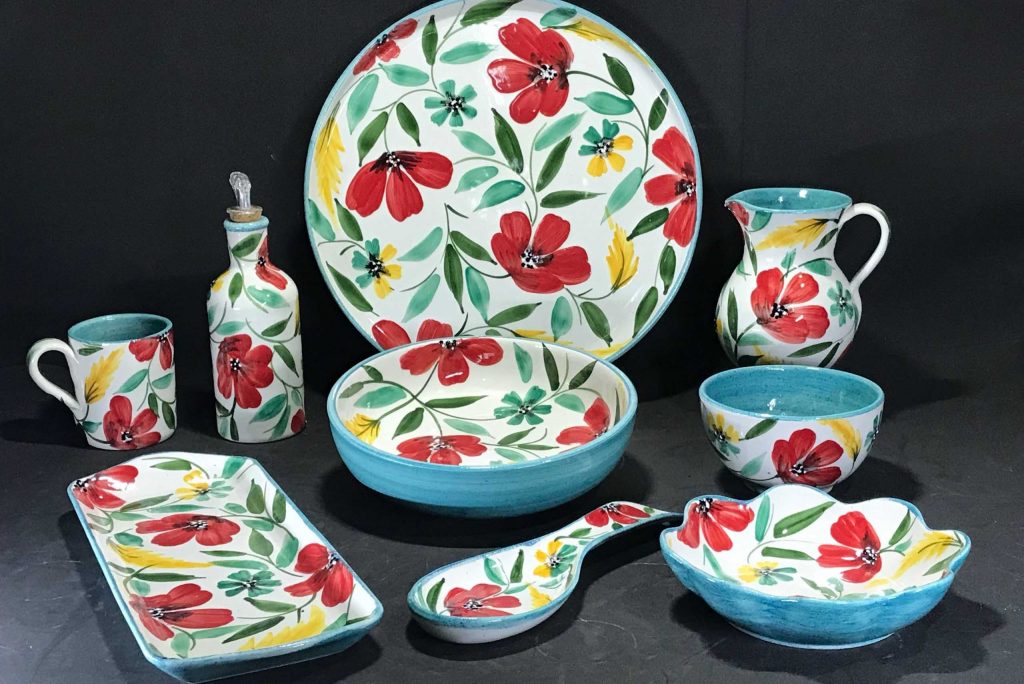 Tap into your artistic side by hand-painting a unique pottery piece for your mother. Start with a plain ceramic vase, mug, or plate. Research different painting techniques, such as acrylic painting, dot painting, or watercolor effects, to create a design that suits your mother's taste. You can paint her favorite flowers, abstract patterns, or even a portrait. Use high-quality ceramic paints or specialized markers that are dishwasher-safe and heat-resistant. Once your masterpiece is complete, allow it to dry thoroughly before applying a protective clear coat. Add this one to your list of DIY gifts for Mothers Day if you have no idea.
6. Customized Recipe Book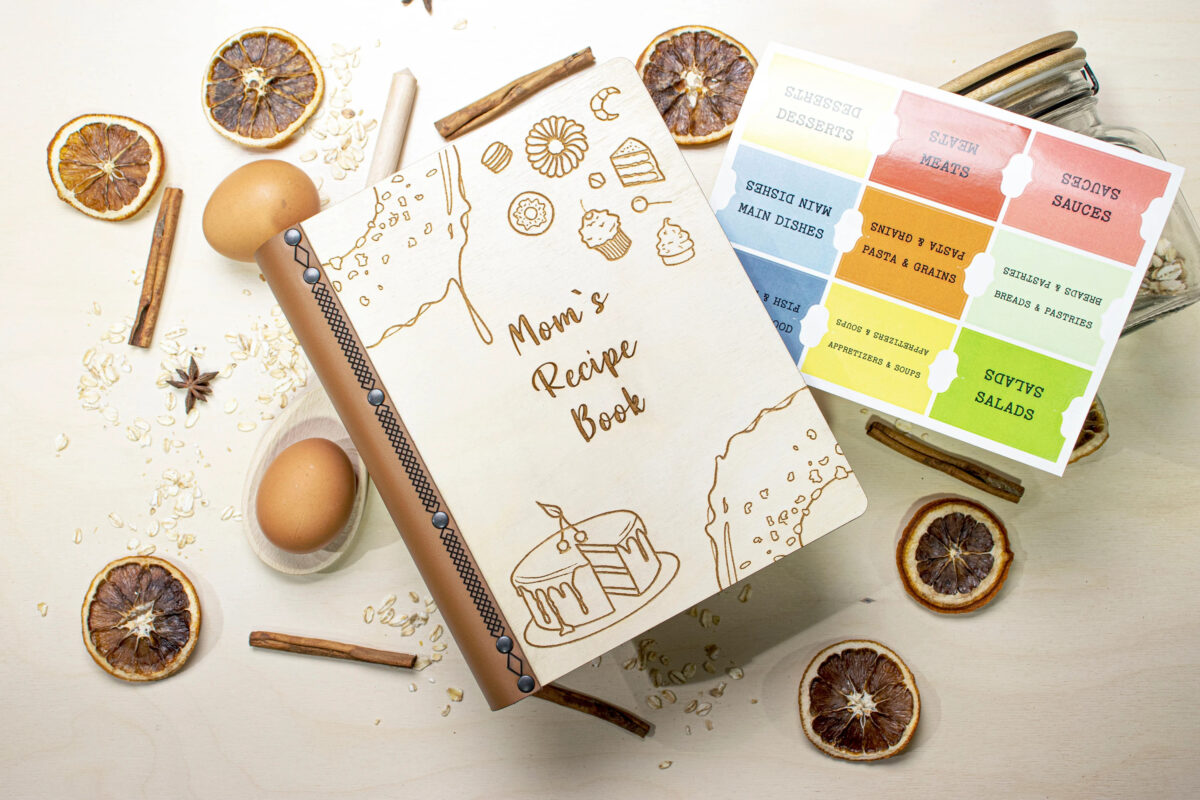 Compile a collection of your mother's favorite recipes or family dishes into a customized recipe book. Decorate the pages with personal notes, photos, and illustrations. Consider including a few new recipes you think she might enjoy. This gift combines the love of cooking with treasured family traditions, making it a truly sentimental and practical keepsake.
7. Personalized Jewelry or Accessories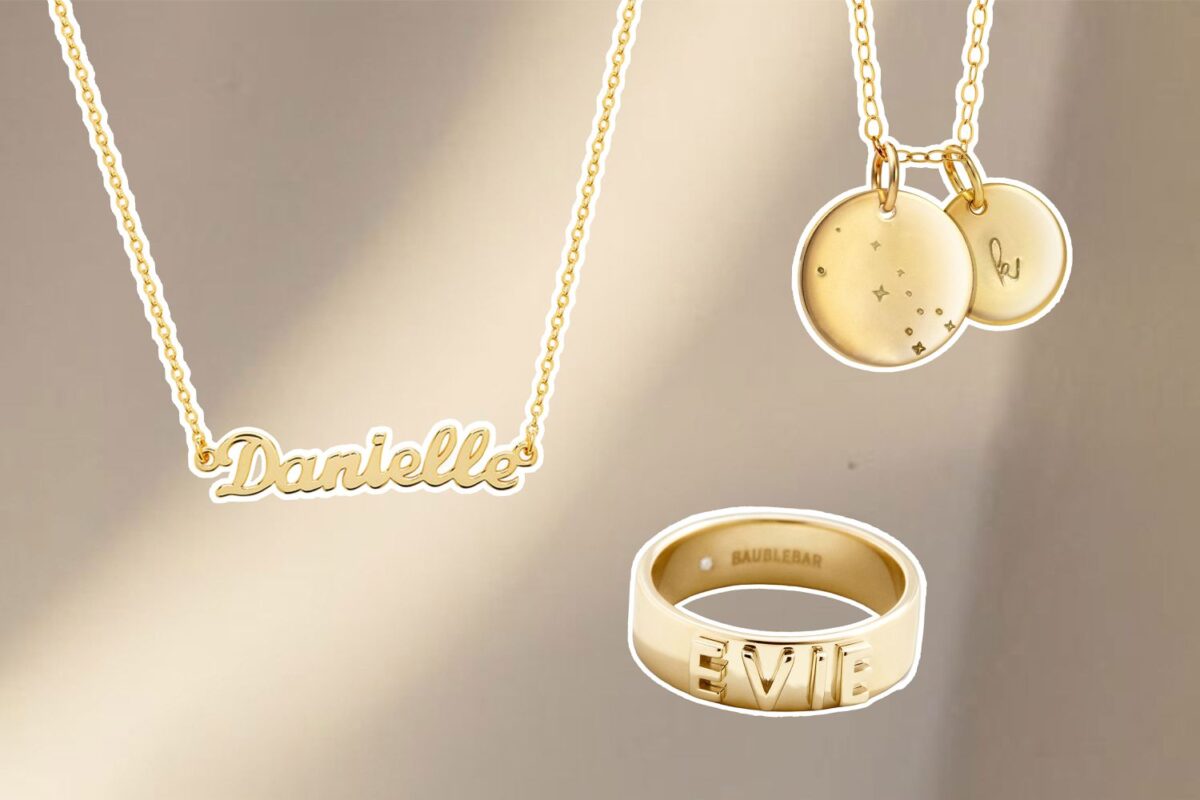 One of the unique DIY gifts for Mothers Day, this idea will be appreciated by all moms. Create a one-of-a-kind piece of jewelry or accessory for your mother. Use materials such as beads, pendants, or embroidery to design a bracelet, necklace, or keychain that reflects her personality and style. Engrave her initials, a meaningful quote, or a special date to add an extra personal touch.
8. Handmade Flower Arrangement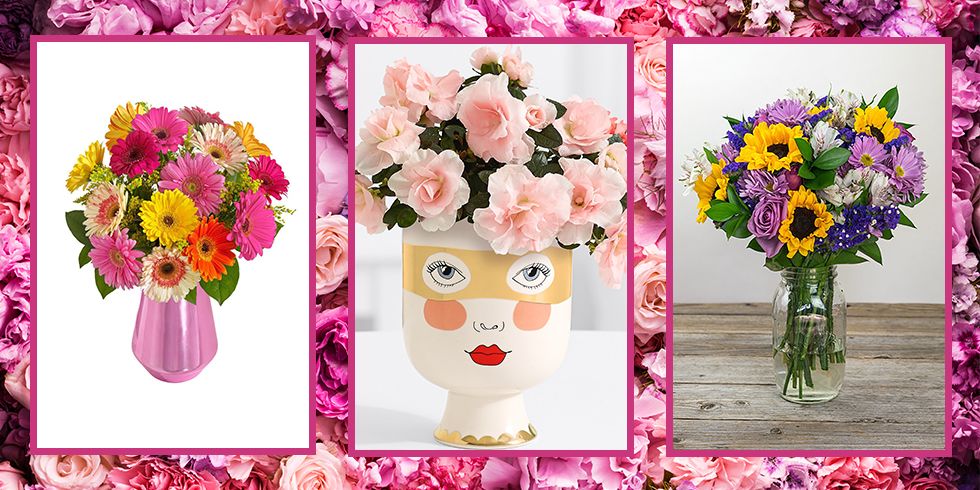 Craft a beautiful bouquet using freshly picked flowers or create a bouquet of paper flowers. Hand-cut and color paper flowers, then arrange them into an exquisite bouquet. Add a heartfelt note expressing the unique meaning behind each flower choice. This gift not only showcases your artistic abilities but also provides a long-lasting symbol of your love.
9. Personalized Home Décor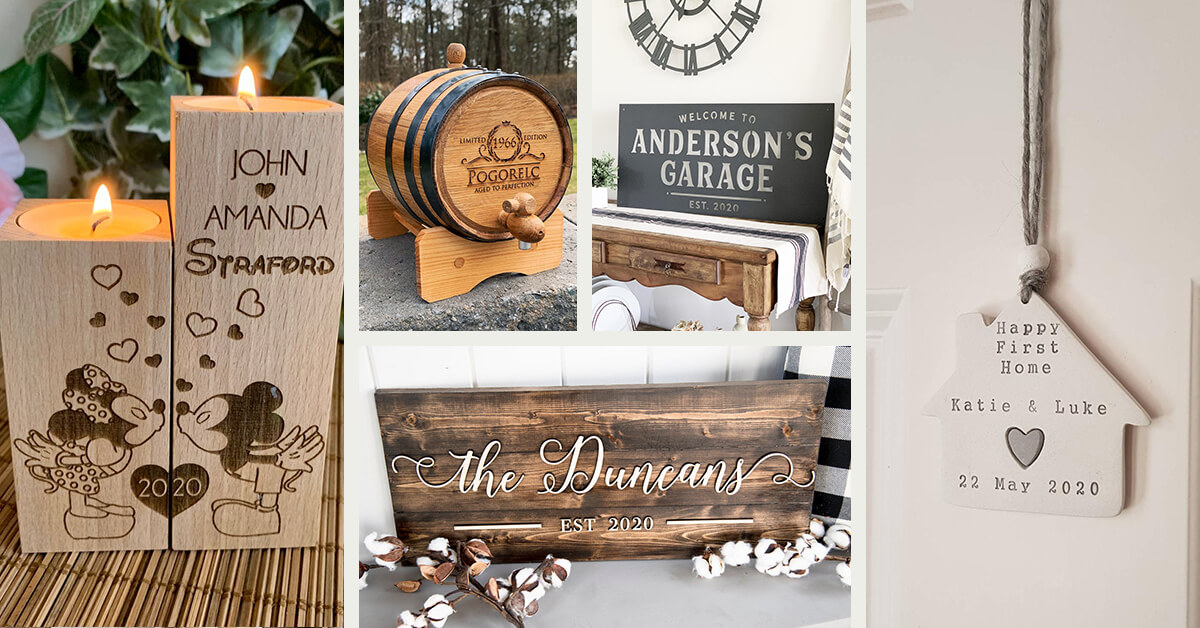 Design and create a personalized home décor item that suits your mother's taste. Consider painting a decorative sign, designing a custom family photo frame, or crafting a unique piece of artwork. Add meaningful quotes, family names, or special dates to make it truly distinctive.
10. Hand-Decorated Coffee Mug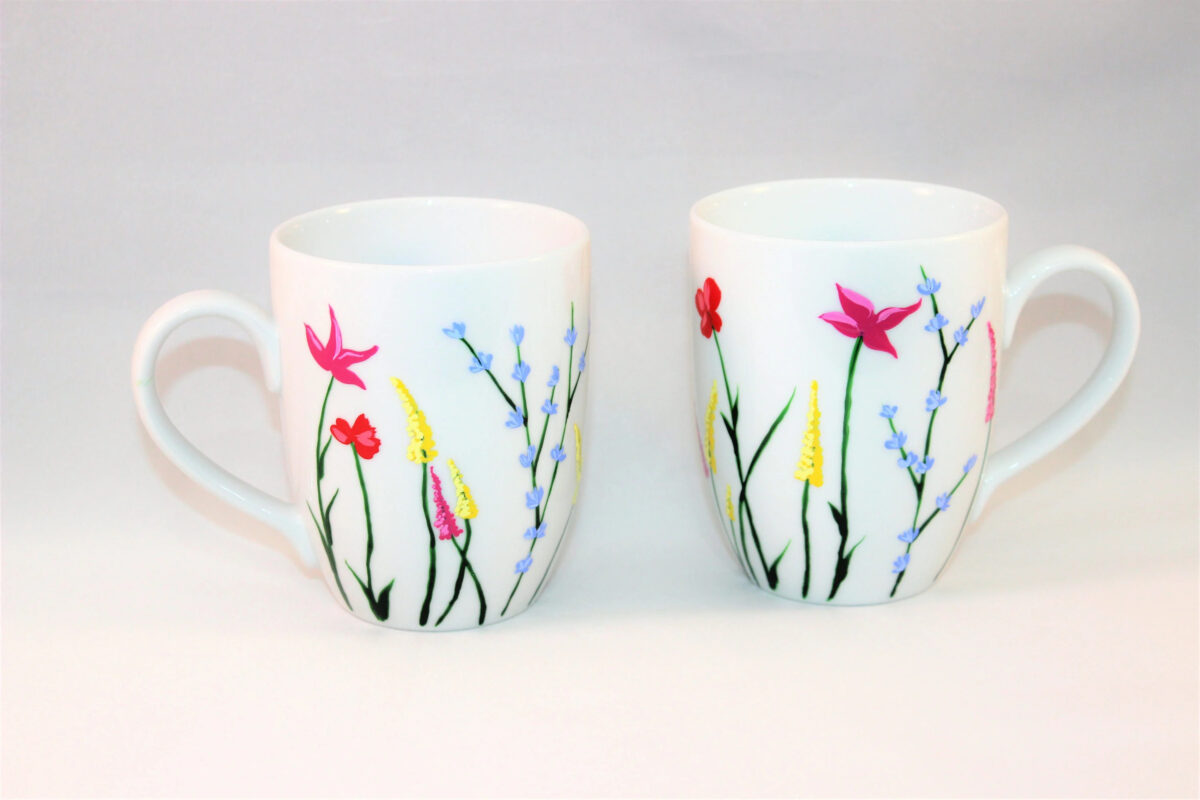 Purchase a plain white coffee mug and use ceramic markers or paint to create a personalized design. Write a loving message, draw a beautiful pattern, or incorporate meaningful symbols that represent your mother's interests or hobbies. After decorating, bake the mug in the oven to set the design and make it dishwasher-safe. Searching for DIY gifts for Mothers Day, consider this one.
11. Handmade Jewelry Dish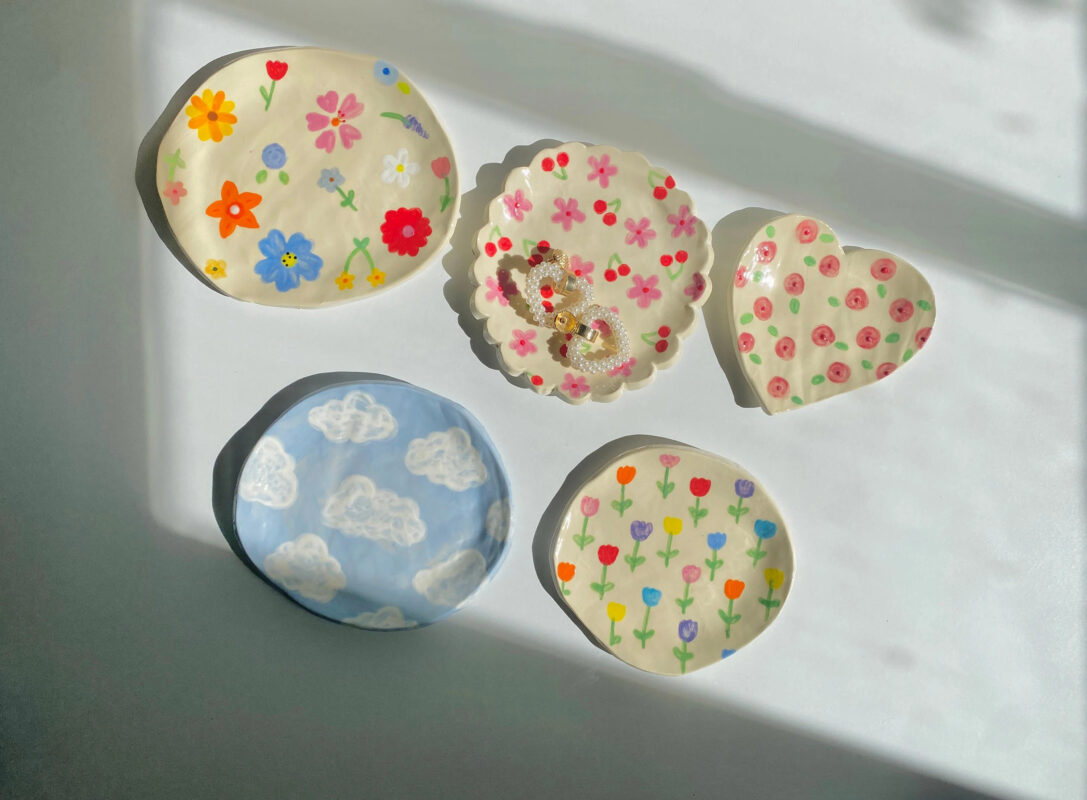 Using air-dry clay or polymer clay, sculpt a small dish or tray to hold jewelry and trinkets. Shape it into a unique form, such as a heart or a flower, and add textured details or hand-painted designs. Once the clay has dried and hardened, it can be used as a functional and decorative piece for keeping small items organized.
12. Homemade Spa Retreat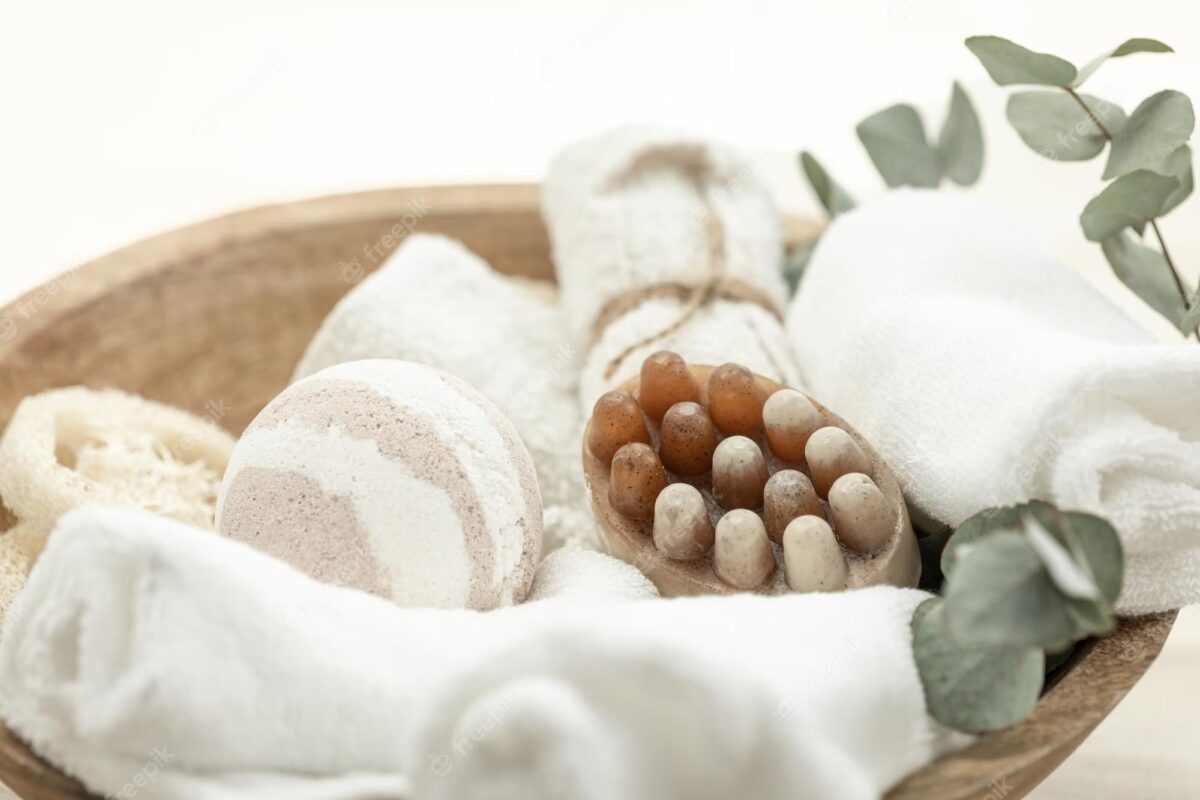 Create a relaxing and rejuvenating spa experience for your mother in the comfort of her own home. Begin by making bath salts with Epsom salt, essential oils, and dried flower petals. Package them in decorative glass jars and include instructions for use. Craft homemade sugar scrubs using natural ingredients like sugar, coconut oil, and aromatic essential oils. Experiment with different scents and exfoliating ingredients to create a variety of scrubs.
To complete the spa retreat, make scented candles using soy wax and essential oils, pouring them into elegant glass containers. Arrange all the spa items in a beautifully decorated basket or gift box, and present it to your mother for a blissful day of self-care.
13. Customized Recipe Box – Easy DIY gifts for Mothers Day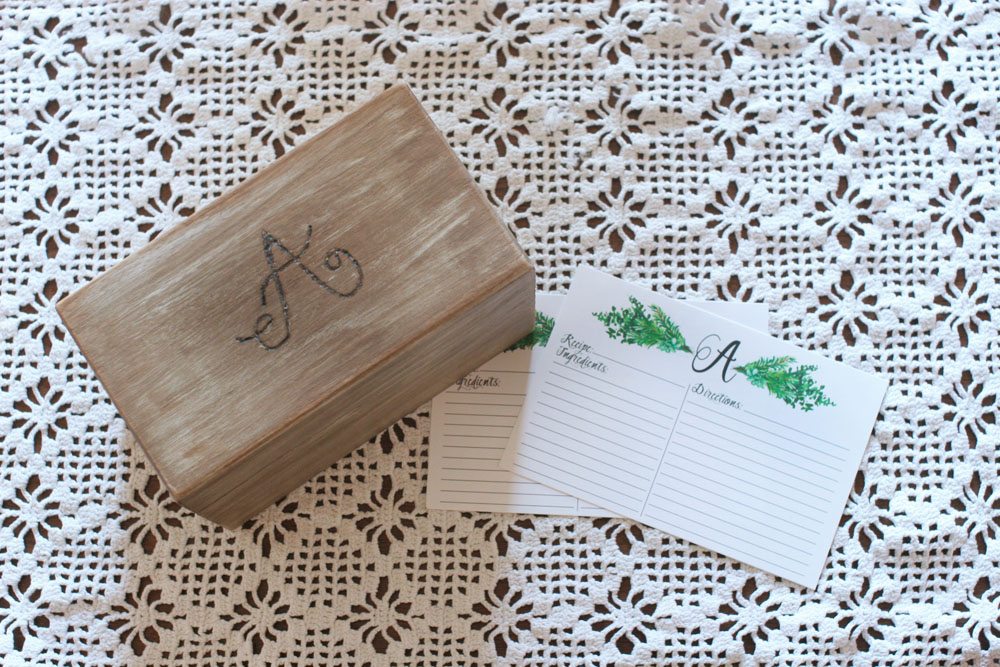 Find a plain wooden recipe box and transform it into a personalized keepsake. Paint or stain the box in your mother's favorite colors, and then decorate it with stencils, decals, or hand-drawn designs. Include a collection of handwritten recipe cards featuring family favorites or new recipes you think she might enjoy.
14. Herb Garden Kit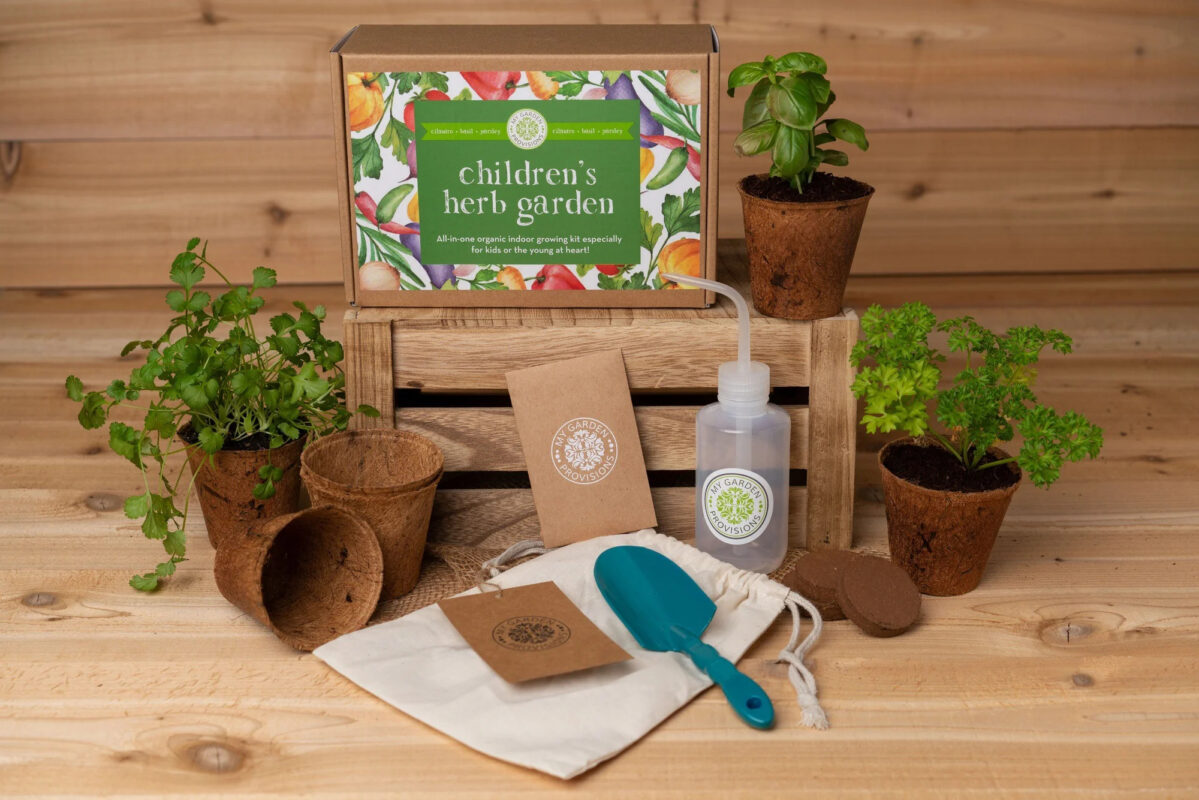 For mothers with a green thumb or a love for cooking, create a DIY herb garden kit. Decorate small terracotta pots with acrylic paints and write the names of different herbs on each pot. Fill them with soil and plant seeds or small herb plants. Package the pots together with a gardening tool set and instructions on caring for the herbs.
15. Hand-Stitched Pouch or Wallet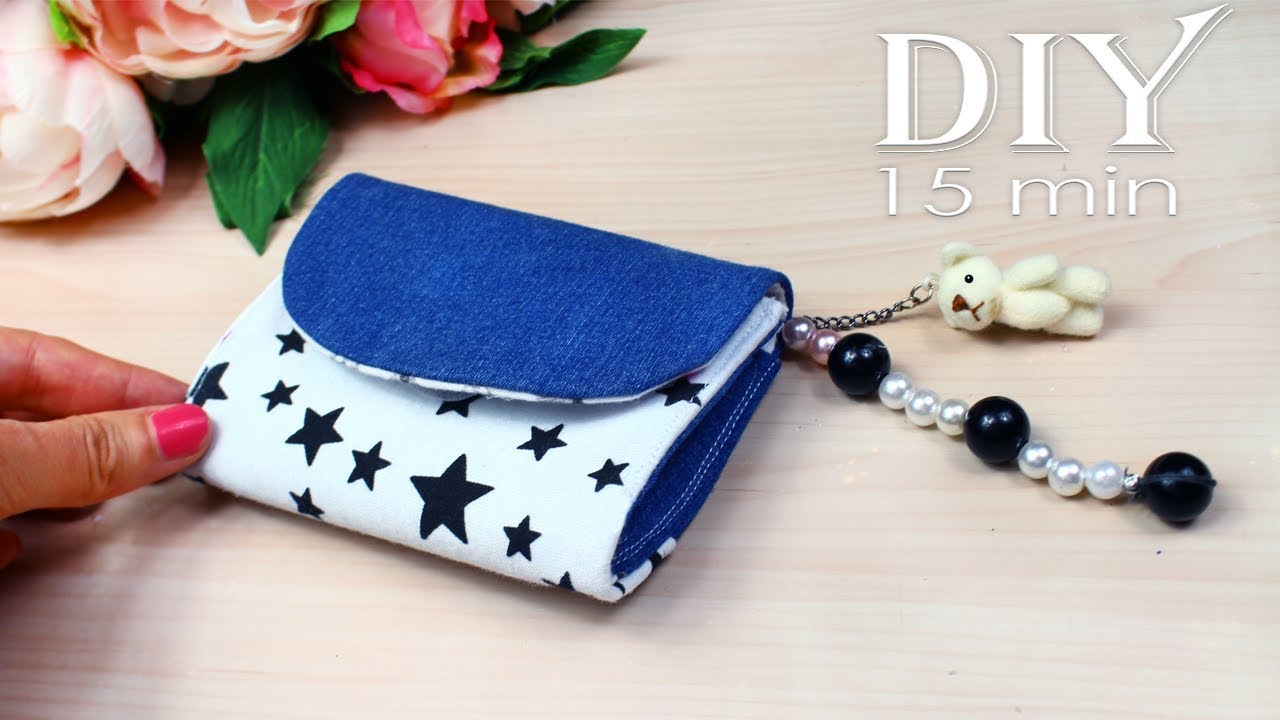 If you have basic sewing skills, consider making a handmade pouch or wallet for your mother. Choose a fabric that matches her style and sew it into a desired shape, such as a zippered pouch or a simple envelope-style wallet. Add personal touches like embroidered initials, decorative buttons, or fabric appliques.
16. Memory Scrapbook or Journal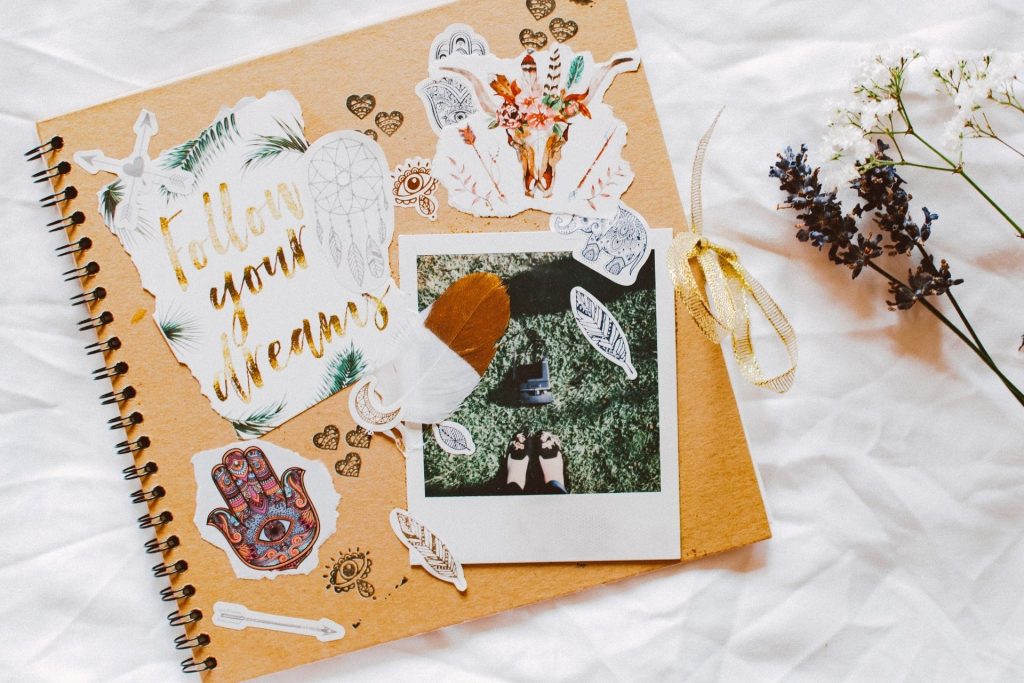 Why not add this one as DIY gifts for Mothers Day this year? Create a scrapbook or journal filled with memories, photos, and heartfelt messages. Use colorful cardstock, patterned papers, and various embellishments to design each page. Include photos of special moments, write anecdotes or captions, and leave spaces for additional notes and memories that can be added later.
17. Hand-Painted Canvas Art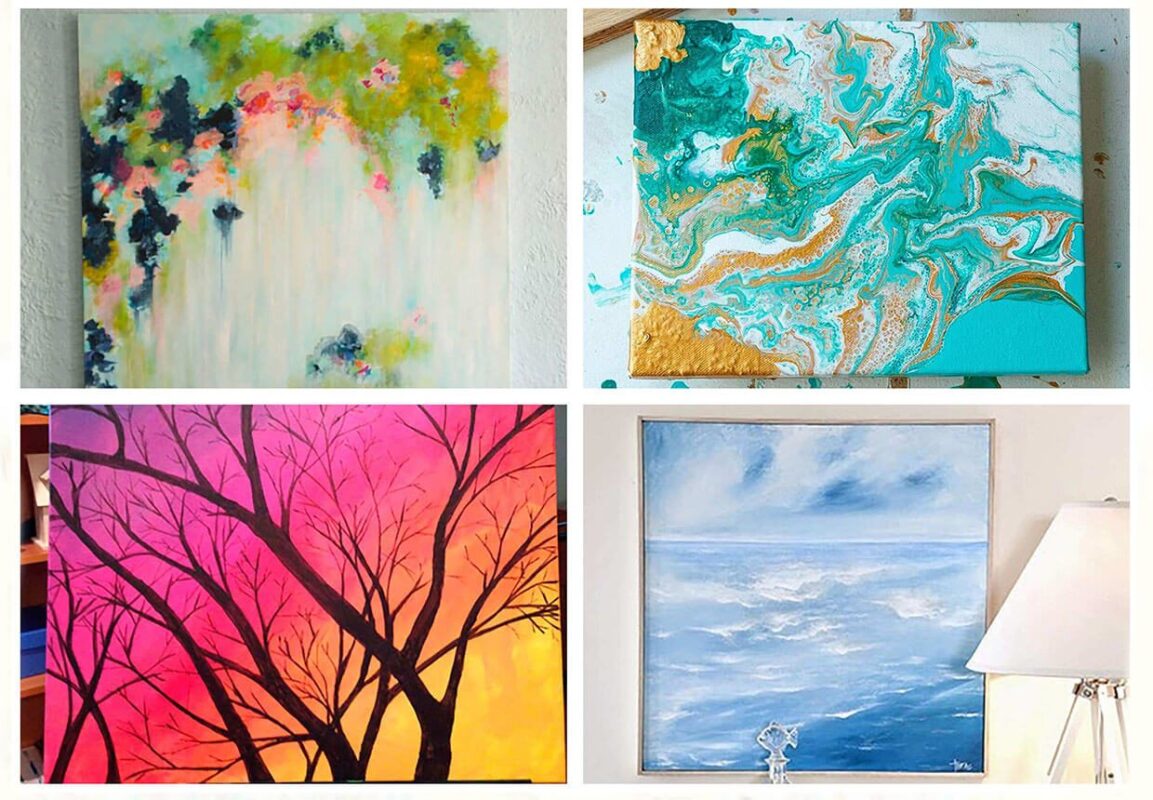 Express your creativity by painting a custom canvas art piece for your mother. Choose her favorite colors and themes that resonate with her personality or interests. You can create an abstract design, paint a beautiful landscape, or depict a meaningful symbol or quote. This handmade artwork will add a personal touch to her home decor.
18. Hand-Embroidered Handkerchiefs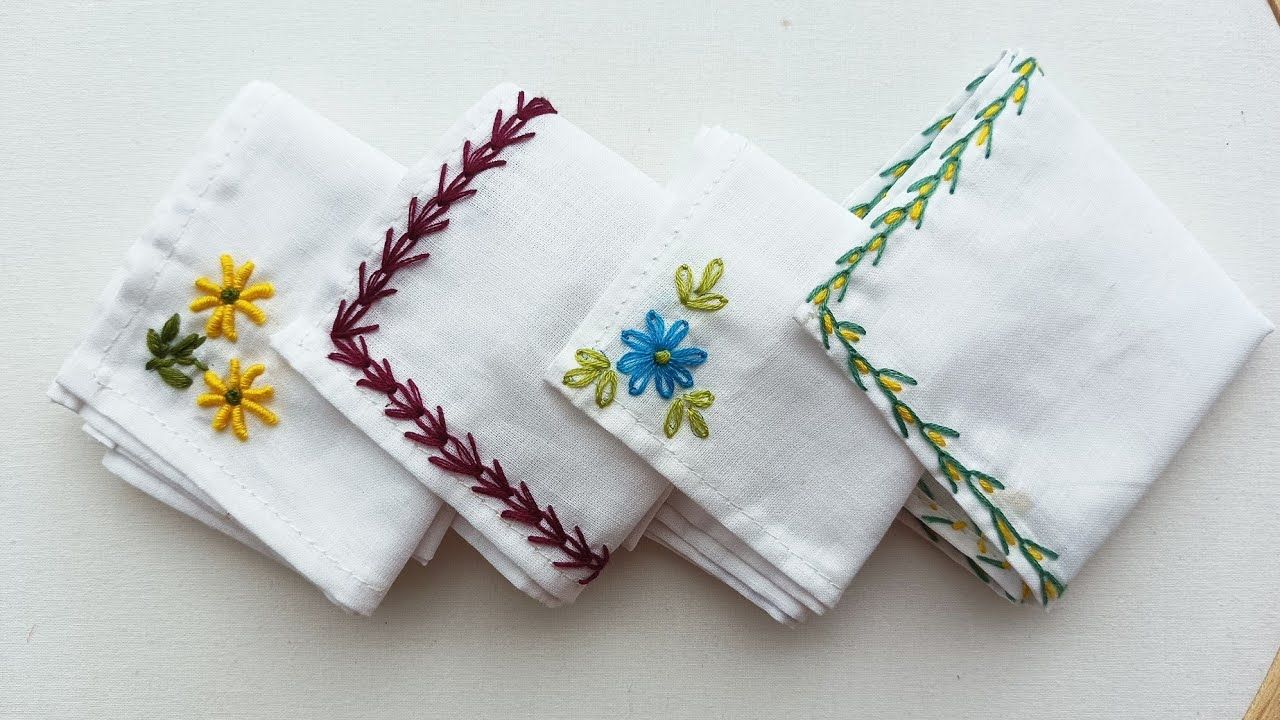 Hand-embroidered handkerchiefs are thoughtful and sentimental diy gifts for mothers day that she will cherish. Start by selecting soft and delicate handkerchiefs in her favorite colors. Research different embroidery stitches and choose a design or monogram that holds significance for your mother. You can embroider her initials, a meaningful quote, or a beautiful floral motif. Use embroidery floss in coordinating colors and carefully stitch the design onto the fabric.
Consider adding decorative elements like lace trims or ribbon accents for an extra touch of elegance. Once complete, iron the handkerchiefs to set the stitches and package them in a decorative box or fabric pouch. These personalized handkerchiefs will evoke emotions and become cherished mementos for your mother.
19. Hand-Crafted Recipe Box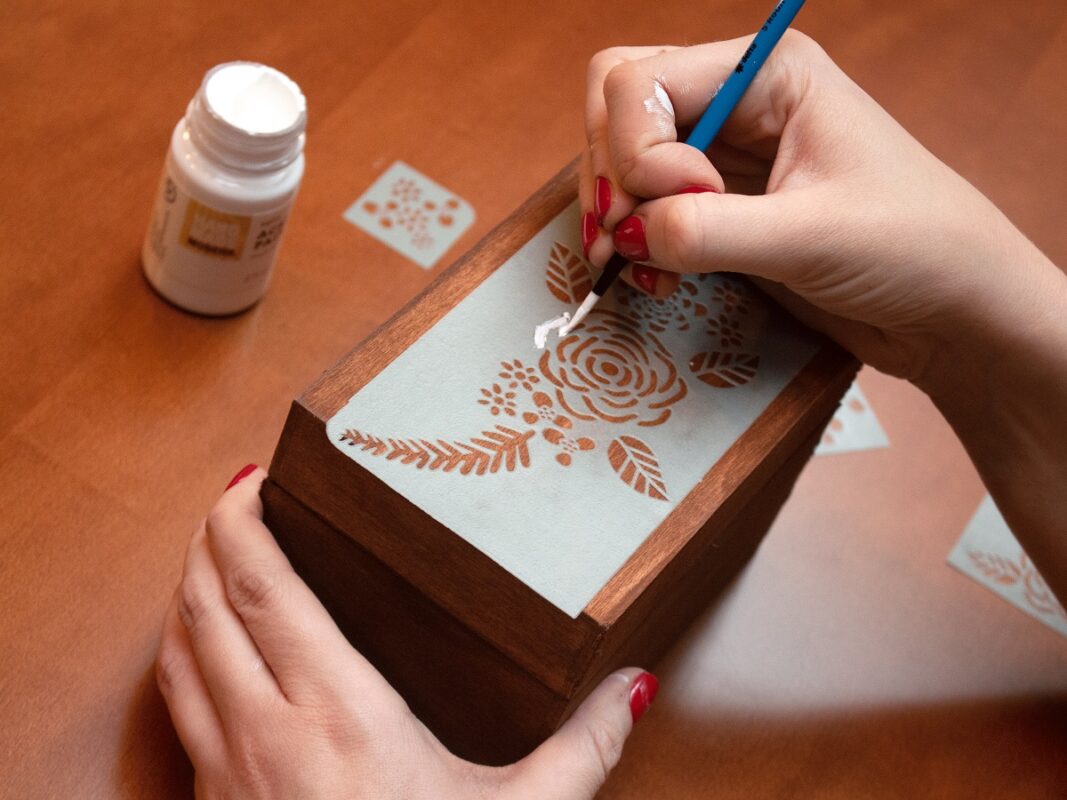 A handcrafted recipe box is a practical and sentimental gift that celebrates your mother's love for cooking. Start by finding a plain wooden recipe box or chest. Sand it to create a smooth surface, then paint or stain it in your mother's favorite colors. Consider adding decorative accents like stencils, decoupage, or hand-painted designs that reflect her personality. Inside the box, include a collection of handwritten recipe cards.
Write down her favorite family recipes or compile new ones that you think she would enjoy. Decorate the recipe cards with illustrations, doodles, or small photos to make them visually appealing. This handmade recipe box will become a treasured heirloom filled with culinary traditions and memories.
20. DIY Terrarium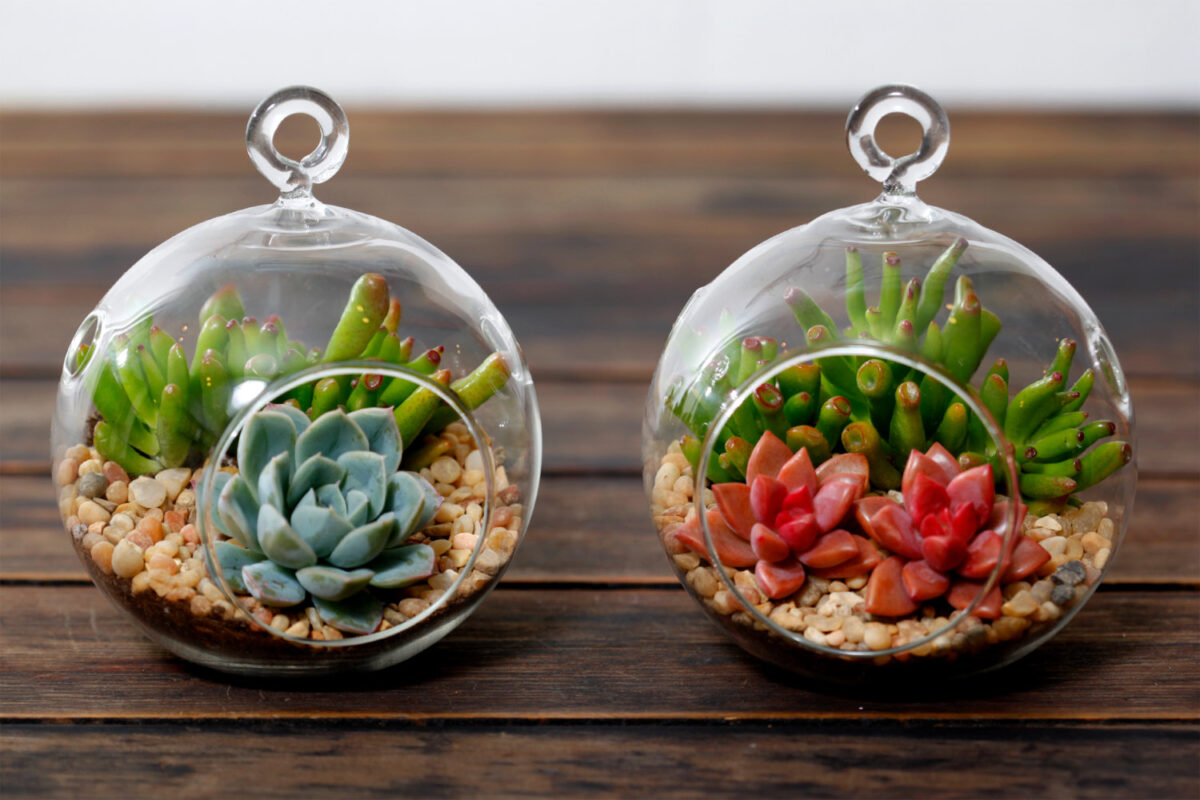 Create a miniature garden in a glass container by making a DIY terrarium. Gather a clear glass jar, succulent plants, small pebbles, activated charcoal, and potting soil. Layer the bottom of the jar with pebbles for drainage, then add a thin layer of activated charcoal to keep the terrarium fresh. Plant the succulents in the soil and arrange them creatively. Decorate the terrarium with decorative rocks, mini figurines, or small fairy lights for a whimsical touch.
*** Read more:
Final Thoughts
Remember, the most important aspect of a DIY gift is the thought and effort put into creating something unique and meaningful for your mother. Embrace your creativity, tap into your artistic skills, and celebrate the love you have for your mother with these DIY gifts for Mothers Day. Remember, it's not the monetary value of the gift that matters most, but the love and thoughtfulness behind it. The gesture itself will undoubtedly make her feel loved and appreciated on this special day. Happy crafting and Happy Mother's Day!