Summer is coming! This is the ideal season to try doing something new, going on a journey. If you have travel lover friends, check out these 30 funny travel gifts to help them create a memorable trip. 
This is the perfect time to find new land. The world had been locked down for almost two years because of the Covid pandemic. Now that Covid19 is under control, we have a vaccine to protect ourselves. Many people restart their travel hobby and start a new journey. In order to have a memorable trip, travelers need to carefully plan their trip, consider a destination, schedule the trip, and pack their luggage. Considering what to carry on carry-on may be a hard decision
If you want to find something funny as a gift for your traveler friends; fortunately, here is the list of 30 funny travel gifts we found. Check this out and see if it's valuable.
*** ALSO SEE: Unique gifts for the most loved beach lover
30 Funny Travel Gifts For People Who Love To Explore Everywhere
These curated fun travel gifts will make your travelers love and appreciate them. If you're struggling present ideas, check out the guide below.
1. Care Lip Balm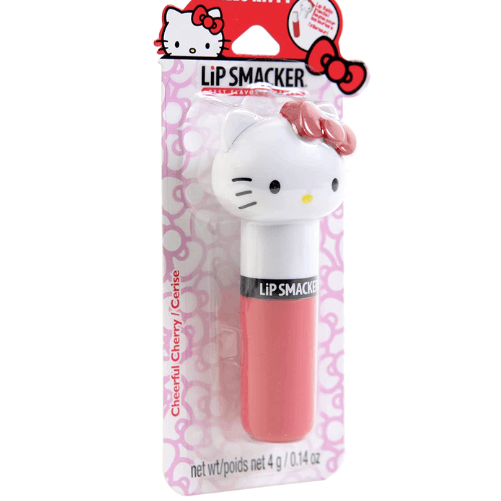 This cute animal packaging lip balm not only keeps your lip smooth but also shiny during the vacation. To be made with a developed formula, the lip balm does its best to moisturize, provide a glossy finish, and protect your lip from the sun. If your giftee's lip is sensitive to different weather, this is a must-have for both men and women travelers when they go on their trip.
---
2. Travel-Size Laundry Bag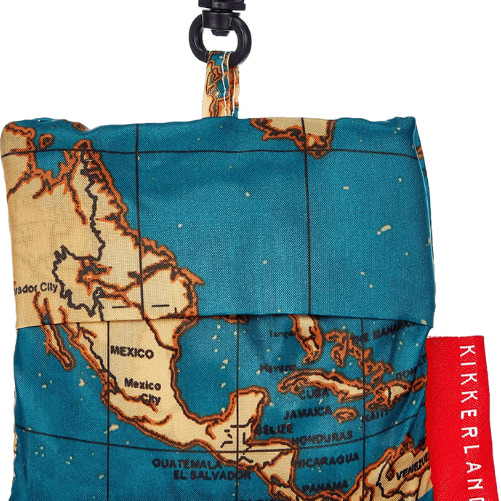 Lightweight and big size are the two salient points of this laundry bag. With the capacity to carry up to 6.6 pounds, you can place many of your clothes without thinking. Polyester is the material made up of this bag, so the travel-sized bag is waterproof and it has a retro outlook thanks to its world's map design. This bag helps travelers bring less but store more.
---
3. Pad Packing List Notepad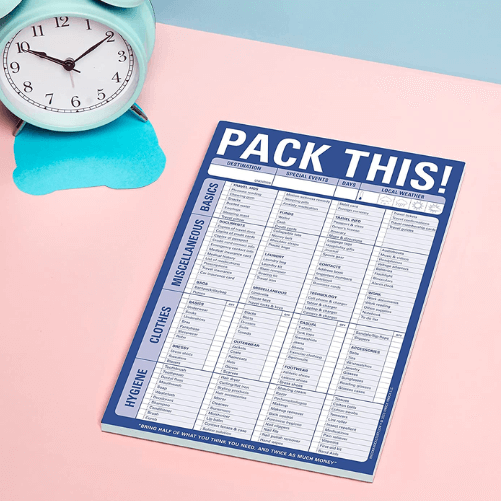 Absent-minded people can't miss this product. Think of all the carry-on you need for your trip, and write those on this packing list notepad. You just need to write a check after you're done packing something. This notepad also helps when you repack your luggage at the hotel, you won't miss anything. With 60 sheets of papers, your packing process will be easier. Don't miss this one to your list of funny travel gifts.
---
4. Mini Extra Smooth Razors for Women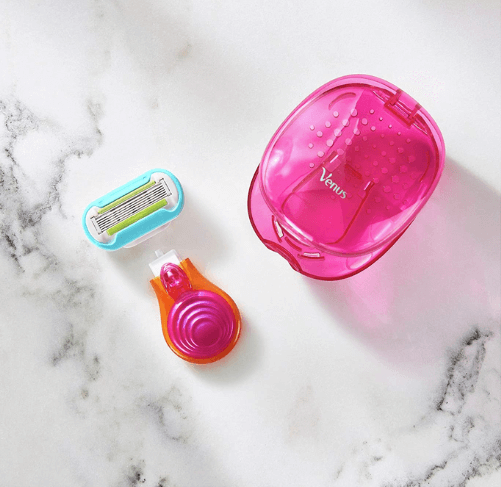 Women always have a desire to be beautiful, so self-care units are a must-have. This razor is designed for women, it has five blades for a long-lasting shave and a ribbon of moisture around the blade to protect the skin from nicks and cuts. This mini-size razor can fit easily in hard-to-shave areas and is convenient to travel. Women who love traveling must bring this aside to be gorgeous during the time.
---
5. Public Toilet Survival Kit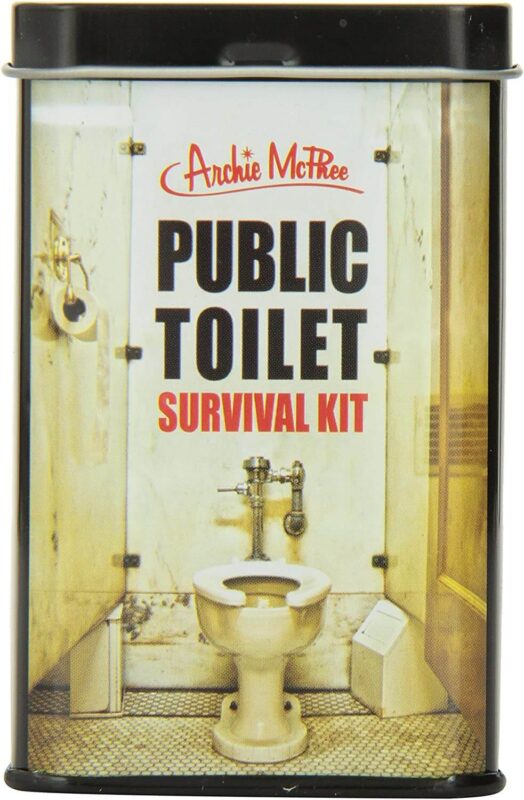 Going to another country may sound interesting, but to people who obsess about cleanliness, this is a nightmare. This public toilet kit can help travelers survive in a public restroom. Some public toilets do not have toilet paper and you can't access any help. Pack this kit in your carry-on, and always have it with you so the unpredictable problem is solved. It will be one of the funny survival kit ideas for traveller that your gifttee appreciates.
---
6. Wi-Fi Range Extender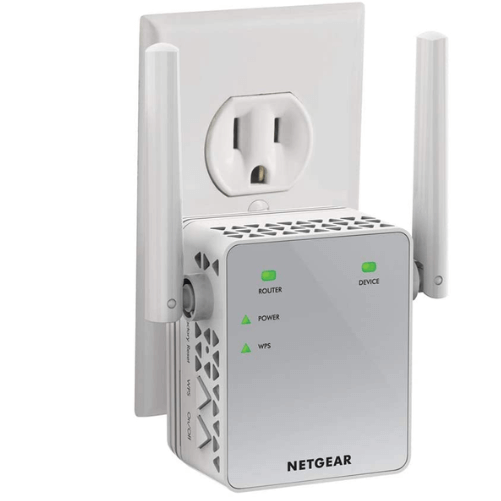 Wi-Fi Range Extender is another recommendation, regarding the list of funny travel gift may fall in love with. Each country has its Wi-Fi speed, some are fast, but some are not. Bring a Wi-Fi range extender to have a stable Wi-Fi connection during your trip. This wifi extender can extend the Wi-Fi range up to 1000 square feet and provide a speed of up to 750Mbps. Thus, it can adapt to any router or cable modem with Wi-Fi. No need to worry about the Wi-Fi connection when you have this device aside.
---
7. Swiss Army Classic SD Pocket Knife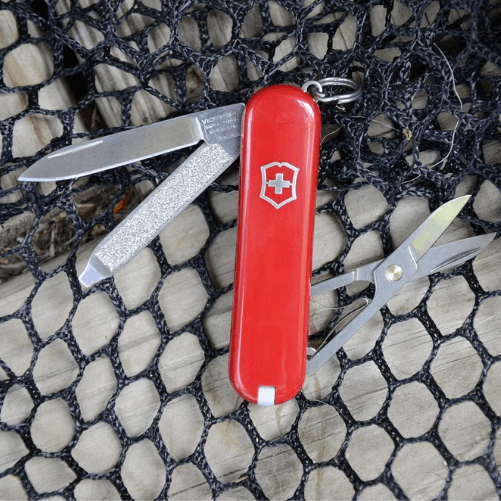 A pocket knife is easy and safe to carry and provides many benefits. You can use this to open canned objects, letters, and packages. In some situations, a pocket knife can become a first aid when it is used to cut bandages and wrap tourniquets. Or, the pocket knife can be a protection, it helps you to fend off an attacker in a foreign place
---
8. UNO Family Card Game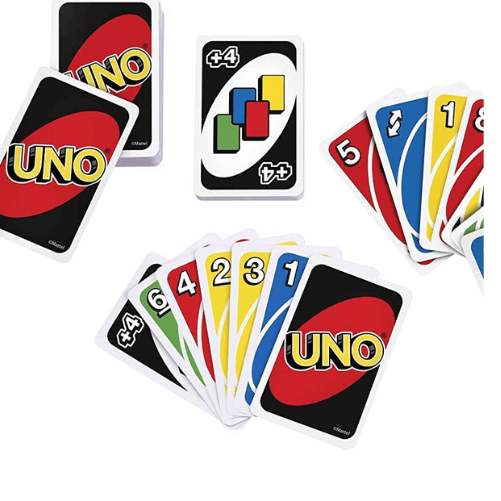 An Uno can wipe out your boredom during a long flight. We don't have many choices to entertain on the flight, so bringing an Uno game can be a solution. Uno is a classic game, it is easy to learn and fits a variety of ages as well. People who love to travel can play Uno with their family members on a flight or in hotels whenever they are bored. 
---
9. Tote Leather Handbags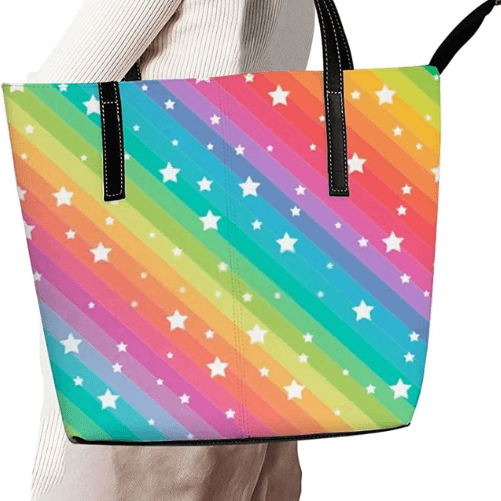 This is a sidekick when you go on a trip. This tote bag size is 40x29x10 cm, big enough for you to carry daily things and shopping. The material is PU leather, and it has a zip pocket, it is not only waterproof but also keeps all your contents safe. This is the travel bag for summer because it has a colorful color design, which fits every festival. 
---
10. Coffee From Tarrazu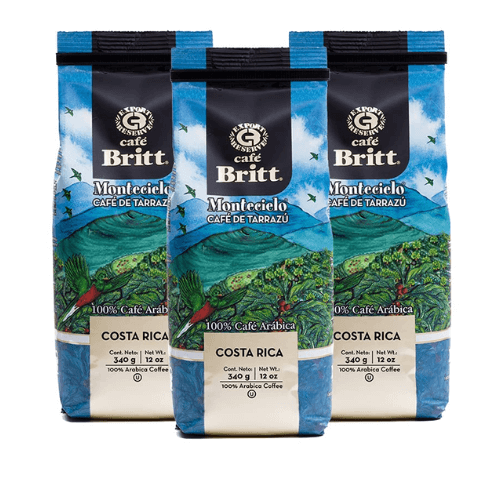 Drinking coffee is a habit that is hard to omit. If your travel lover friends don't like instant coffee, this is what they need. Tarrazu is one of the best-growing coffee regions, they will experience the best coffee taste. Hotels recently all have the coffee maker in the room, they can make their own coffee every morning. What is more amazing than enjoying a good coffee and observing the beauty of a foreign city.
---
11. Stash Tea English Breakfast Black Tea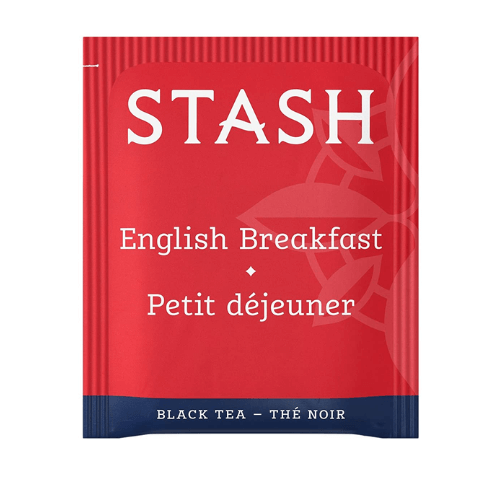 If your relatives are tea lovers, you can give these tea bags as a gift for their trip. Tea can replace water whenever they need a sip. In addition, you can choose from morning chai to bedtime chamomile, which your relatives most prefer. Tea will help in easing their mind if they experience culture shocks in another country.
---
12. TWISTSEAL Eclipse Vacuum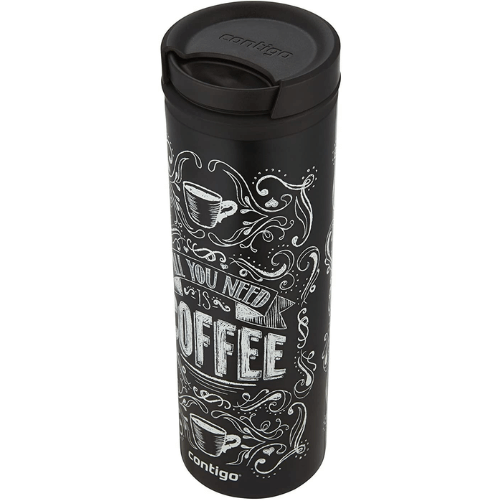 Consider this idea if you're looking for novelty travel gifts. You can give travelers a vacuum bottle to store hot water for their outdoor activities, perhaps making tea or coffee outdoors. This vacuum bottle is leakproof and can keep hot for up to 7 hours. Thus, the bottle is made of stainless steel and is easy to clean, and can be hand washed. The dynamic pattern of the vacuum bottle is also fit for traveling.
---
13. Buckle Coin Purses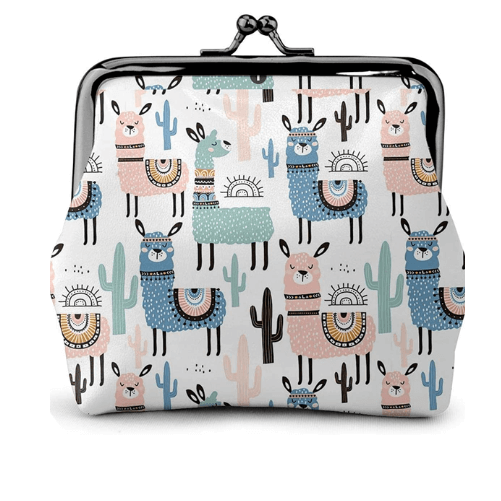 The next suggestion on our list of funny travel gifts is buckle coin purses. A coin purse not only helps in storing coins but only lipsticks and cards. This is a coin purse made of PU leather in the size of 4.13×4.52 inches. It is an ideal thing to keep coins, lipsticks, cards and other small items. The clasp-kiss lock is easy to switch but still keeps your contents safe.
---
14. Luggage Scale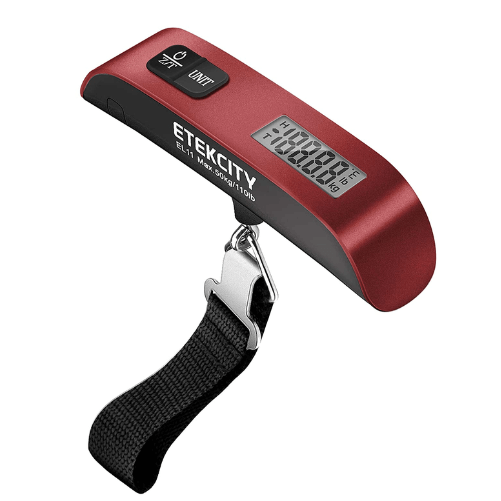 If your friends travel by plane, having a luggage scale is important. Airplanes have their policy for the weight of carry-on luggage and check-in luggage. When the luggage is overweight, they will be charged for that. A luggage scale will tell the weighted number of their luggage and help them to avoid paying overweight fees. This luggage scale can weigh up to 110lb/50kg, enough for travel luggage's trip.
---
15. Waterproof, Durable & Portable Bluetooth Speaker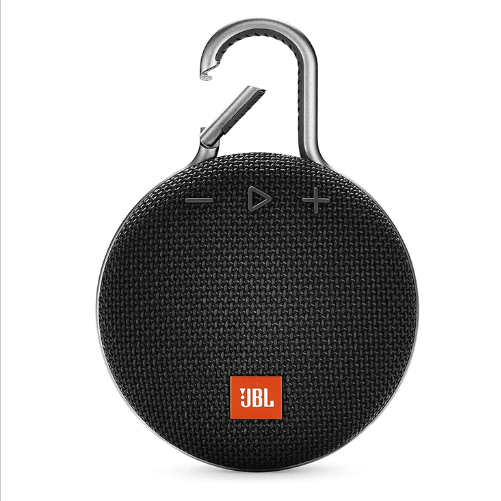 Never leave an awesome sound at home. This speaker has a clip to hang outside of the packback, you don't need to worry about space waste. Even though it is a small speaker, the sound it produces is loud and the playtime is up to 10 hours. A variety of colors to choose will fit every hobby. This speaker is a vital factor in making fun outdoors.
---
16. Makeup Remover Facial Cleansing Towelette Singles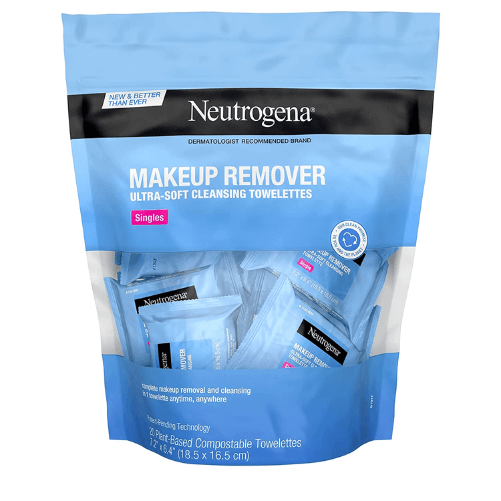 Women now don't need to bring a big bottle of makeup remover when there are cleansing towelettes. Being packed in a single-use wipe, women who love traveling can measure the quantity they need for the trip. This cleansing wipe can remove dirt, make-up, waterproof mascara, and bacteria and give you back fresh skin. This cleansing towelette is made 100% with plant-based fiber, so it is also eco-friendly.
---
17. Head-to-Toe Moisturizing Essentials Set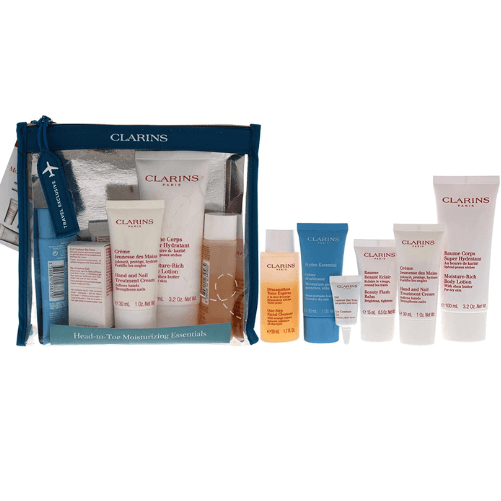 Don't forget to add water to your skin, it needs water too. Changing weather can affect your skin negatively, especially sensitive skin. With these mini moisturizing essentials set, women travelers' skin will be moist all the time. As this is a travel size set, it is easy to carry and space-saved. This travel-size set is all women need for their trip to have a protected skin.
---
18. First Aid Only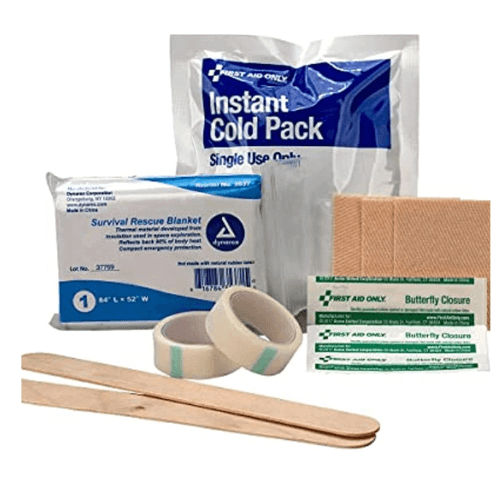 Plan carefully for the trip, including the situation in which you would be injured. If your travel lover friends do not have an emergency kit, give this to them as funny travel gifts. A first aid kit can provide medical help before going to the hospital. This kit includes 312 items that will help travelers prepare for any potential emergency on the go. 
---
19. Tide Travel Sink Packets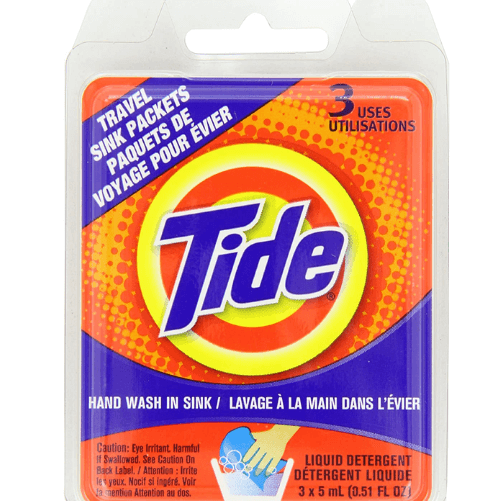 In case your friends have some clothes that need to be washed like underwear, or socks, they need liquid detergent. These packs of liquid detergent contain 1.53Fl oz, enough for one time used. These liquid detergent packets won't cause much space in their luggage, their clothes can be washed in the sink for urgent purposes when traveling.
---
20. Antiperspirant Deodorant Stick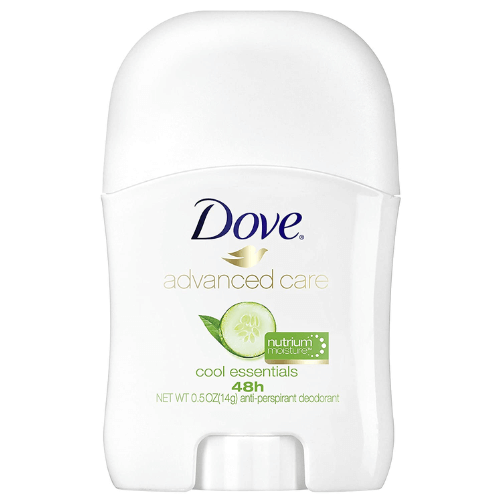 Summer is the hottest season of the year so travelers might get wet a lot when traveling, especially to tropical countries. To avoid an embarrassing situation, bring an antiperspirant deodorant stick aside. Made with a developed formula, this stick keeps the underarms dry and odor-free for up to 48 hours. This antiperspirant deodorant stick also provides a crisp cucumber smell to keep the confidence all time. 
---
21. Luggage Lock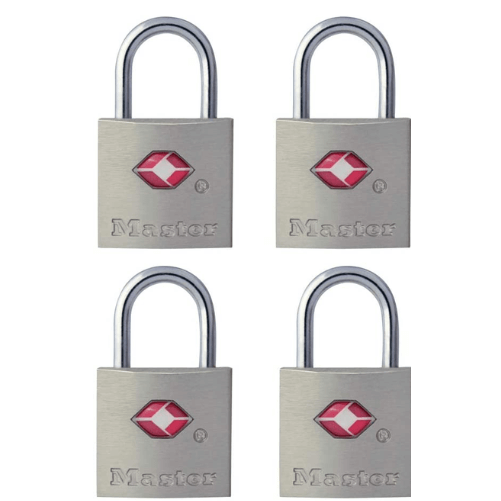 It's too late to lock the stable when the horse is stolen. Locking your carry-on is the best way to keep your contents safe. This luggage lock is made from solid metal and steel shackles for cut resistance. It is also approved by the Transportation Security Administration and can fit with backpacks, suitcases, luggage, and bags. This gift will keep travelers' luggage safe during their journey. Add this one of the list of funny travel gifts. 
---
22. Travel Size Face Mask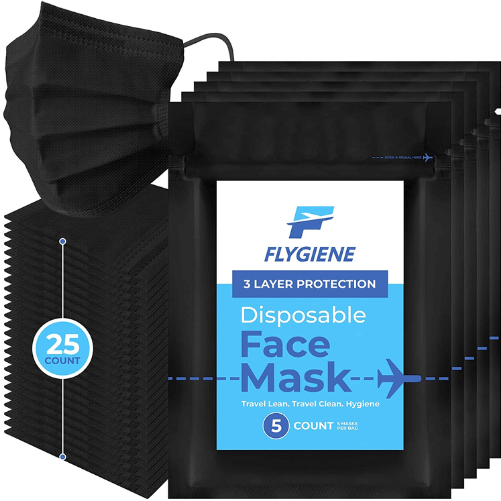 Even though the Covid19 pandemic is under control, but don't have a subjective opinion. Protecting yourself and your family during the trip is important. This face mask is designed to eliminate the pressure on the ears and has 3 layer protection, it can keep you safe from dust, pollution, and droplets. With a pack of 5 masks, you can calculate the quantity you need for the whole trip. Give this to your traveler friends to keep them safe during their vacation.
---
23. Floating Waterproof Smartphone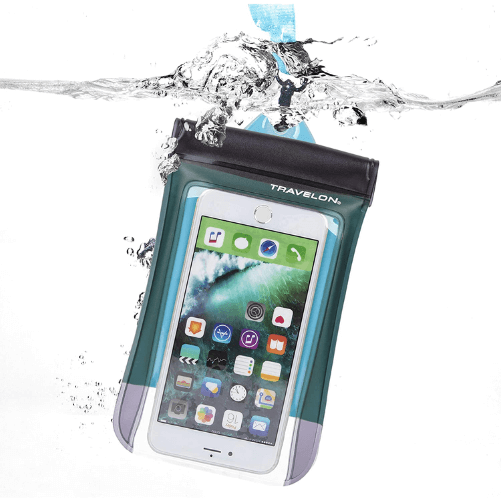 Summer in tropical countries is called the rainy season. If your friends plan to travel there, make sure they have a waterproof case for their phones. The floating waterproof smartphone also includes a strap for them to hang on the neck so they will not lose it. This case will protect travelers' phones from water, dust, and sand while the touch screen is still accessible.
---
24. Comfort Eye Mask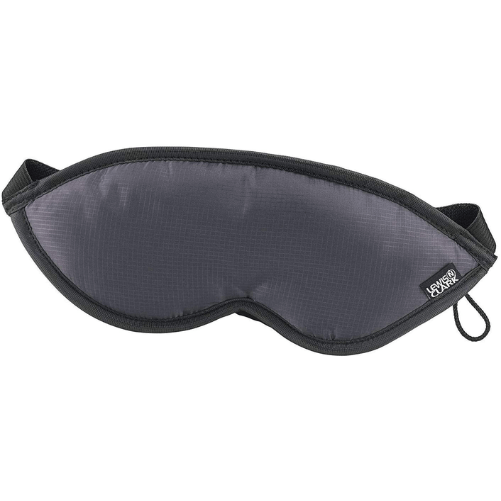 This light-blocking item is a must-have for those who are light-sensitive. A Comfortable eye mask will provide a completely dark environment, so you will have a good sleep. Thus, the ultra-soft eye mask will bring a relaxing experience for travellers. You can use this eye mask on the flight or at the hotel to have quality sleep. Send these funny travel gifts to those who are about to travel to create a great trip for them.
---
25. Portable Travel Neck Pillow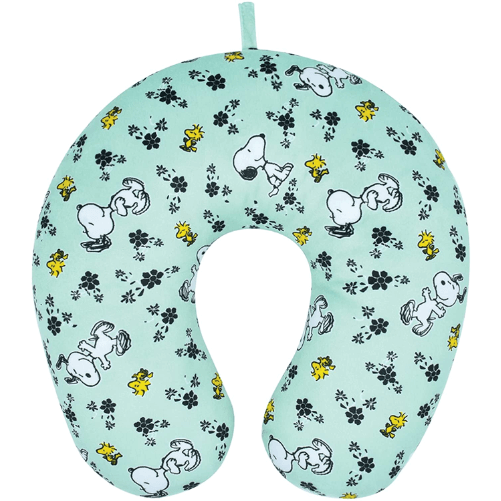 The chair on the airplane might be uncomfortable, so travelers might get a neckache after a long flight. Having a travel neck pillow is a solution. This pillow is made from polyester fabric, the neck will have a fluppy experience and prevents pain from a long flight. The neck pillow is easy to carry on and always the best option when it comes to the funny travel gifts.
---
26. New York Luggage Tag 3-D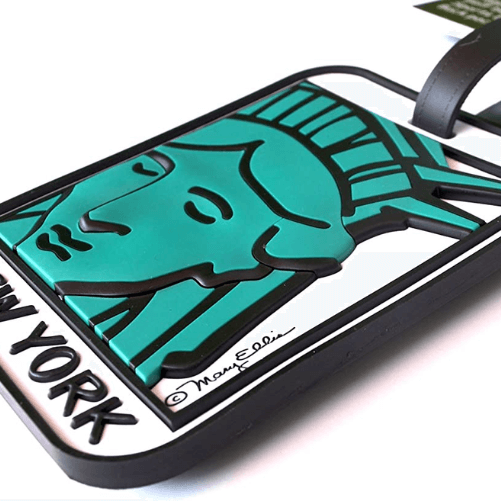 Give your luggage a mark to differentiate it from thousands of others in the airport. The 3D design makes this New York luggage tag different from other tags. You can identify your luggage from a distance, and behind the tag is your address and phone number in case your case is mistaken. With many designs, you can choose a luggage tag that fits your style. This is a perfect gift for travelers who have trouble differentiating their luggage. 
---
27. The Travel Book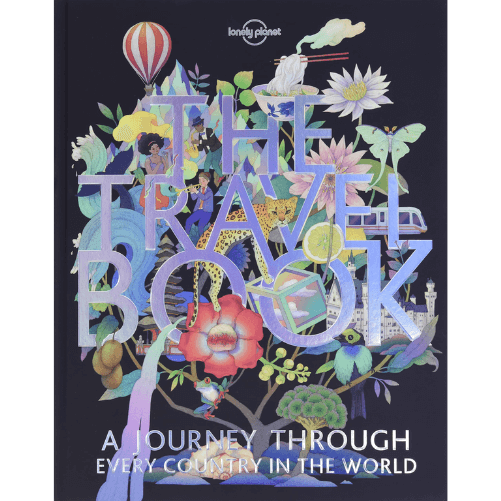 If he or she want to discover the features of their destination country, this travel book can help them. The book provides information and images about landscape, street style, and detailed mapping of every country in the world. They can find where to visit, what to do, and how to do it in their destination country. This travel book gives them an overview of the land they are going to.
---
28. A Public Toilet Survival Kit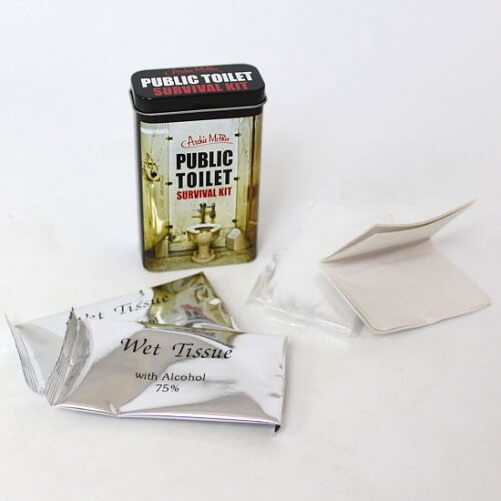 Ahhh. One of the joys of traveling is using public restrooms around the world. And they differ in cleanliness and in acceptable levels of stench. That's when the survival kit in the public toilet was born. This kit comes with a toilet seat cover, antiseptic wipes, and disposable gloves. It's one of those funny travel gifts that can be used on the road!
---
29. Hanger coffee mug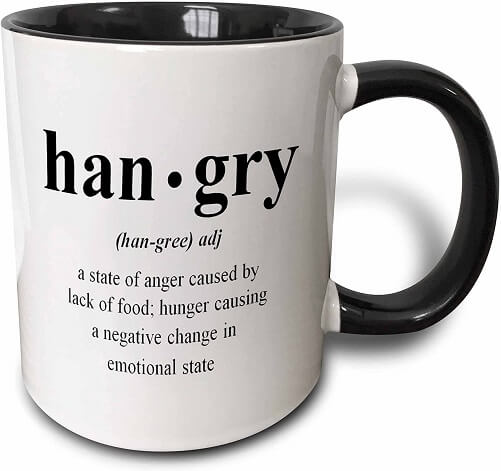 This mug is cheap and hilarious, deserve one of this list of funny travel gifts. It features the definition of the hangry. Give them this mug and make them laugh out loud.
---
Now, you've got the best 27 funny travel gifts. Have you found the present for your travel lover? Giving a gift that is suitable for your traveler friends and fits their hobby will create a memorable trip for them.