If you want to look for the best gifts for beach lovers, you've come to the right place. We've gathered together a list of the best beach-themed gifts available, so you can find the perfect present for all your loved ones. Choosing the right ocean lover gifts can be hard, but our handy guide will help you select the best one. Whatever you choose, make sure it's something that they'll enjoy and use. Right now, let's dive into our best presents for beach lovers!
*** ALSO SEE: 28 Funny Travel Gifts That They're Actually Love
30+ Gifts For Beach Lovers They Need In Their Life
Summer is here and the beach is always a place to go away, have a fun, swim, build sandcastles, and meet friends and family. Looking for beautiful, fun and unique gifts for beach lovers in your life? Check out our guide below!
1. Water-resistant beach tote bag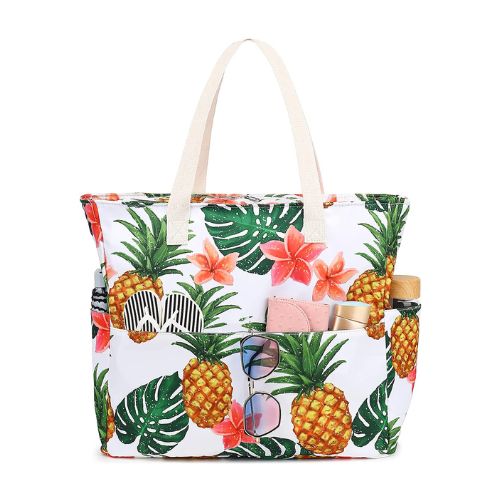 A waterproof beach tote bag is a wonderful gift for her, whether she's an avid beach-goer, likes spending a day at the pool, or is headed out on a boat, a waterproof beach tote is truly a necessity. It's perfect for any other outside activity where she might need to keep her things dry. Water-resistant and so durable, it'll keep your belongings safe and dry no matter where you will go. Plus, it's stylish and comes in a vast range of colors and designs to fit any taste.
---
2. Wide-brim hat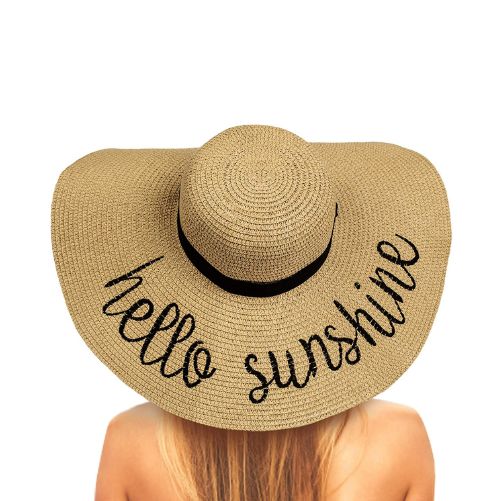 A wide-brim beach hat is not only a chic and stylish accessory, but it's also a practical must-have for a day spent in the sun. The wide brim provides essential sun protection for the face and neck, while some have UPF 50+ protection that ensures that you stay safe from harmful UV rays. It will soon become a favorite summer essential. If you're looking for a wide-brim hat, try these woven ones with some text. You can even make a personalized gift, with your full name or any other text you like.
---
3. UNO splash card game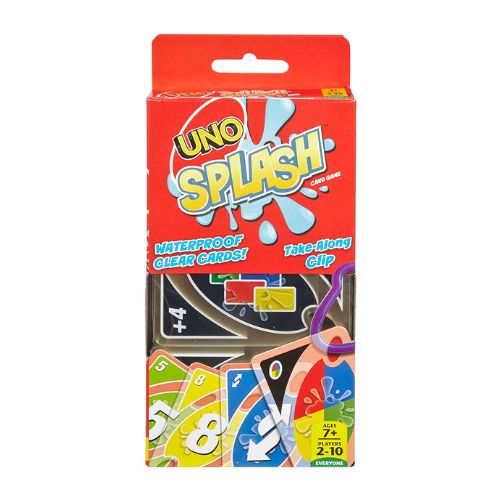 Try elevating your gift with that waterproof UNO card game. It can be a lot of fun on the beach and is something a bit different than our classic card set. Gifts for a beach lover should consider injury from the water, and these cards surely do. Plus gifts for beach lovers should be so fun too!
---
4. Beach table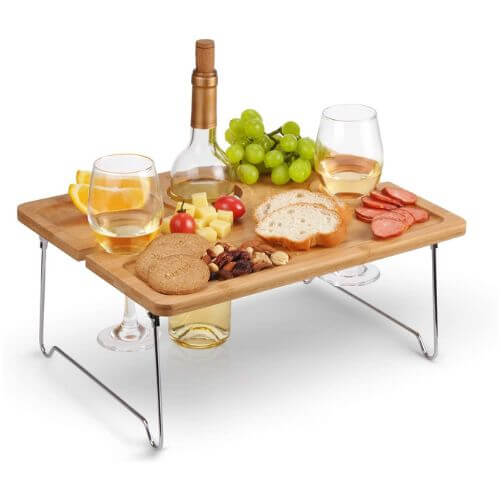 One of the useful items you can't miss in your gifts for beach lovers collection is this beach table. Choose a beach table which is lightweight and portable, making it easy to take along with you wherever you go. If you love a drink, you could think of this fantastic outdoor wine table. An outdoor wine table is the perfect beach table to sip a glass of wine while soaking up the sun. It has a built-in wine holder, making it very easy to keep your wine glass from tipping over in the sand.
---
5. Foldable sun lounger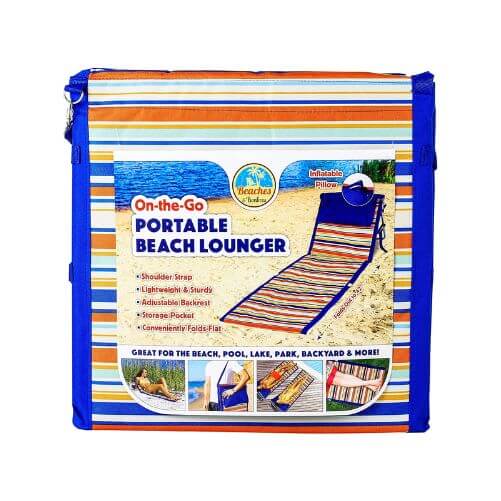 A foldable sun lounger is a beautiful gift for beach lovers. It is easy to transport and can be used at the beach, pool, and park. It is also very comfortable and offers a wide range of positions for sunbathing. You can choose either a classic one or a compact one such as this lounger below. It is also a great gift for people that love to travel and go to the beach. This foldable sun lounger is easy to pack and carry and has an inflatable pillow.
---
6. Reef-safe sunscreen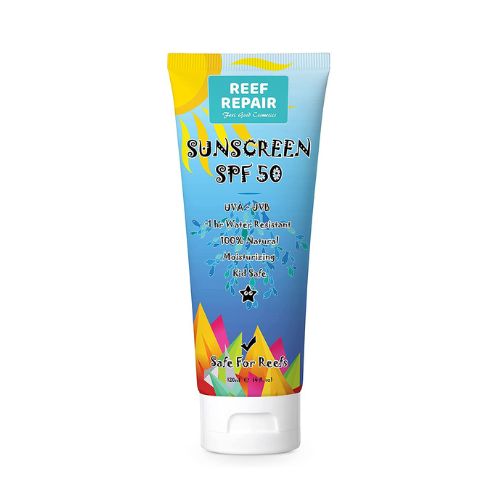 Reef-safe sunscreen is one of the best gifts for beach goers for anyone who loves spending time in the water. This type of sunscreen is designed to be gentle on reefs and other sensitive marine ecosystems. It also provides great protection against the sun's harmful rays. Reef-safe sunscreen is more expensive than another regular sunscreen, but it is worth the extra cost.
---
7. E-reader
Ever since we started traveling, we've been taking our e-readers devices everywhere! E-readers are actually a practical gift for beach lovers for several reasons. First, they are portable and lightweight, making them easy to transport to the beach. Second, they are durable, and some even waterproof. Third, e-readers have a long battery life, so beachgoers can enjoy their books for many hours without having to worry about recharging.
---
8. Angashion Women's Dresses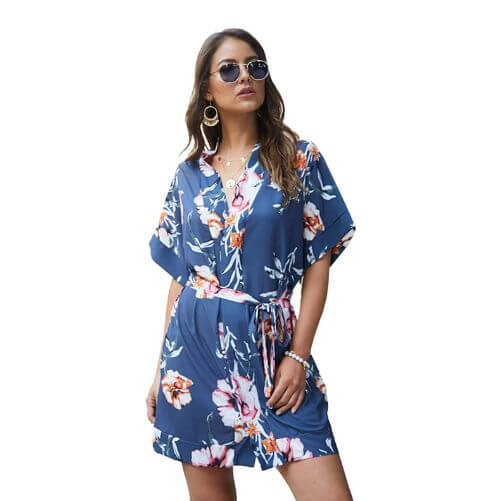 Dress like a beach diva in that cotton sundress. A flattering wrap design in an asy-care and lightweight fabric makes for a summer wardrobe must-have. Wear this dress with sandals for a summer day at the shore, or team it with an announcement necklace and pumps to get a little glam for a special time. This sundress is one of great fit gifts for beach lovers.
---
9. Beach jewelry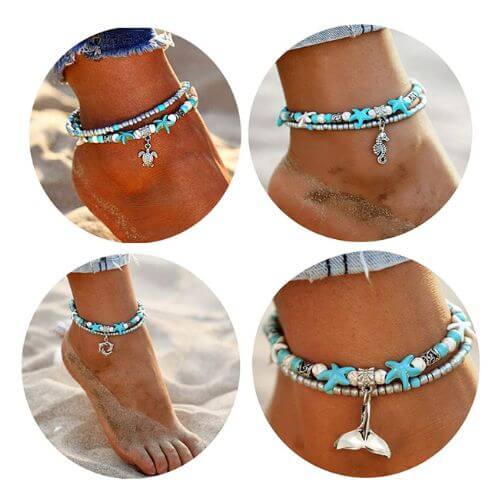 Beach jewelry is the perfect way to show your beach loving lady or friend how much you appreciate her. A beach gift for her can range from a simple necklace or bracelet to a more elaborate piece like a pendant or charm bracelet. If you want to really impress a partner, go for something unique like a handmade beach glass earrings or necklace. Whatever you choose, she's sure to fall in love with it!
---
10. Portable waterproof speaker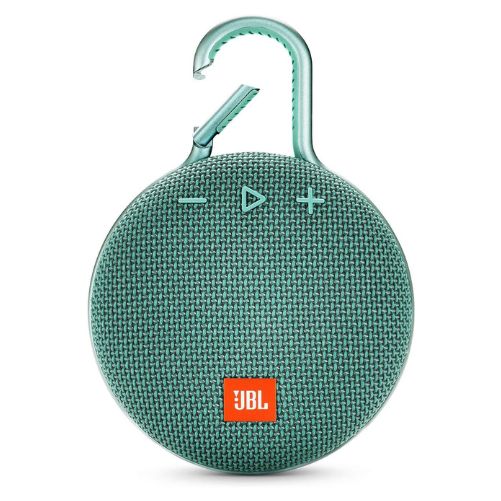 Looking for a smart gift for beach lovers? A portable waterproof speaker could be a great choice! Waterproof speakers are designed to withstand exposure to all moisture, making them perfect for use near the pool, in the shower, or at the beach. They come in a variety of styles and sizes, so you can find this one that fits your budget and needs. Many portable speakers also have Bluetooth capabilities, so you can wirelessly stream favourite music from your phone or other devices.
---
11. Sustainable swimwear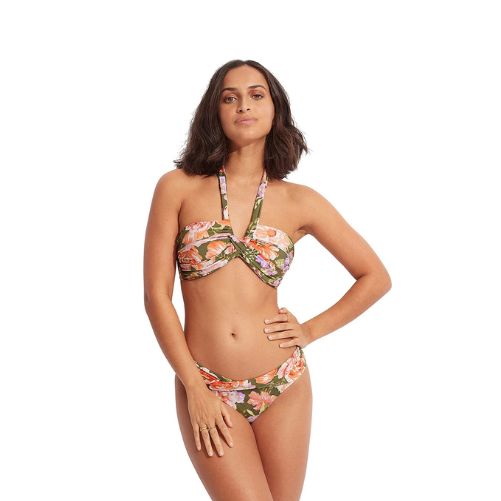 If you want to give swimwear as a beach gift, why not choose a sustainable swimwear brand. Another great beach gift idea is a rashguard, that protects better than the harmful UV sun rays. Sustainable swimwear is made of materials which are environmentally friendly, recyclable, or biodegradable and have a less impact on the environment. Examples are recycled polyester, bamboo, and organic cotton.
---
12. Inflatable beach float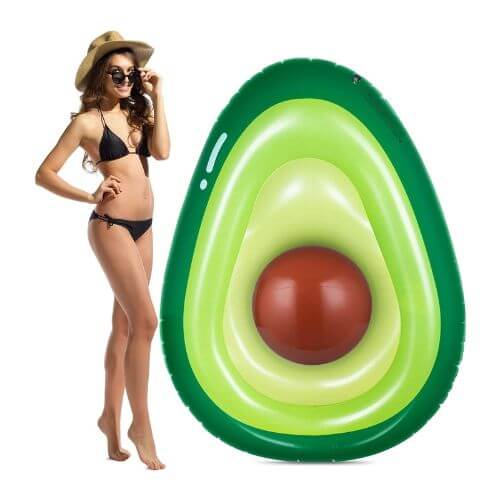 Family and friends gather on the sand, enjoying the waves and sunlight. You lay on your inflatable beach float, sipping a cold drink as you soak up all the rays. You smile and think to yourself, "This is life!" Beach floats are one of the best inventions ever, and they make great beach lovers' gifts, being perfect for both adults and your kids.
---
13. ​​Beach chair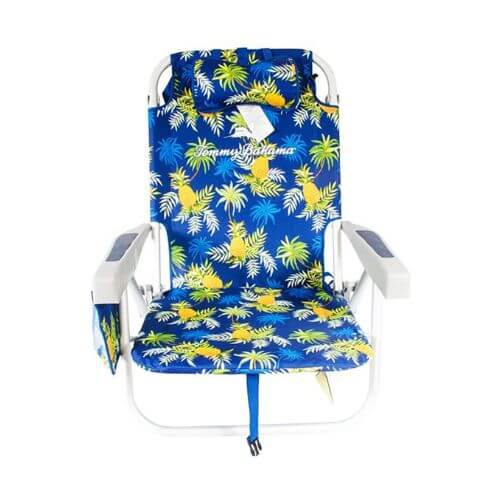 The ultimate gift for those beach lovers. A comfortable, rustproof and rust proof framed beach chair, times two! This chair is loaded with pockets for all the essentials that you'll need with you at the beach, plus it folds up and totally can be worn like a backpack for easy carrying. With 5 settings for the reclining, it's one kind of the best gift for the beach.
---
14. Beach volleyball set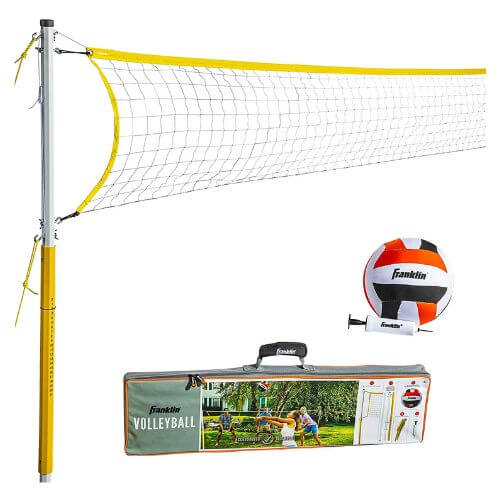 Who doesn't like a little bump, spike, set! This beach volleyball set comes in the beginner, family, professional and elite sets, so it's easier to pick the perfect gifts for the beach lover in your life. Even the starter set comes with one net, stakes, one volleyball or a ball pump with a needle. Perfect sporty gifts for beach lovers of all levels.
---
15. Beach blanket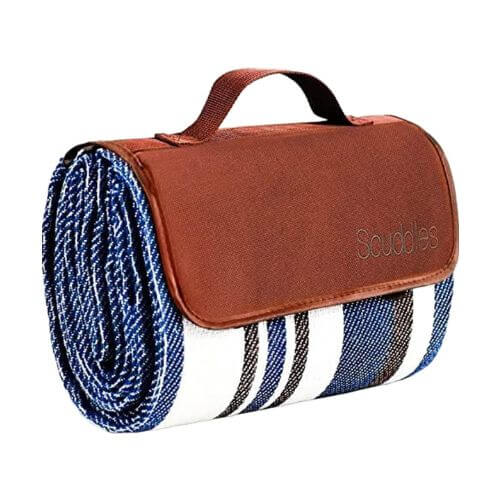 Don't know your beach lover's size? Can't decide on what suits their specific style? This multi-use outdoor blanket and present for beach lovers will put a smile on anyone's face. It's sand-proof and water-resistant, making it especially convenient for grass or sand that is a bit damp. Gifts for a beach lover that pack up in a dense size like this one are a major win.
---
16. Beach umbrella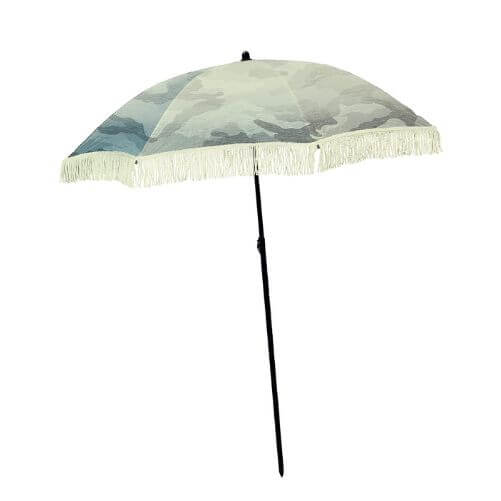 A beach umbrella that is functional and beautiful makes for fun beach gifts for beach goers in your life. This beach umbrella is built particularly for use in sand and is windproof so that you won't have it flipping up! And, I mean, who doesn't like a fun print to go with their playful or relaxing beach day.
---
17. Snorkelling gear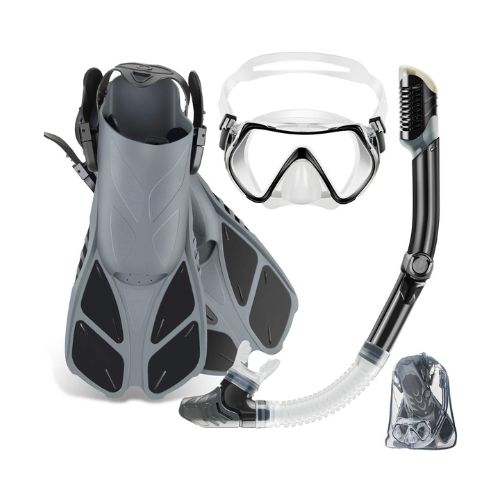 Unfortunately rented snorkeling gear can hold a variety of germs and bacteria due to negligent cleaning methods. Avoid this by giving this as gifts for someone who is going on vacation. The panoramic view diving mask and dry top snorkel are fully cool gifts for the beach lover in your life so they can get up close and unique with marine life and keep their body in shape at the same time.
---
18. Beach bocce set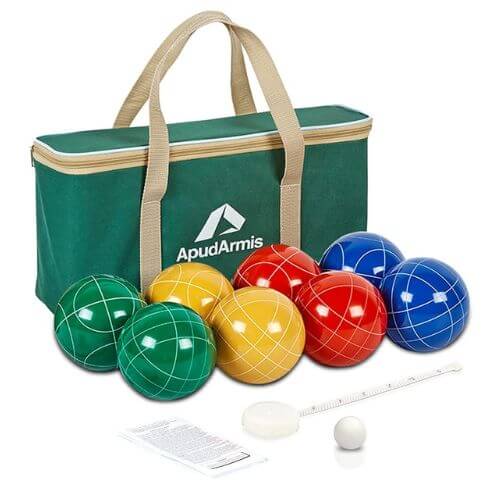 That's an oldie, but a goodie. Bocce is so captivating and makes for a great gift for beach lovers or park lovers in your life. This family bocce set comes with only 8 poly-resin balls, 1 Pallino, nylon carrying case and calculating rope for a day of fun at the beach. If you are looking for much-loved and best gifts for the beach lovers, you can't go wrong with this one.
---
19. Waterproof floating dry bag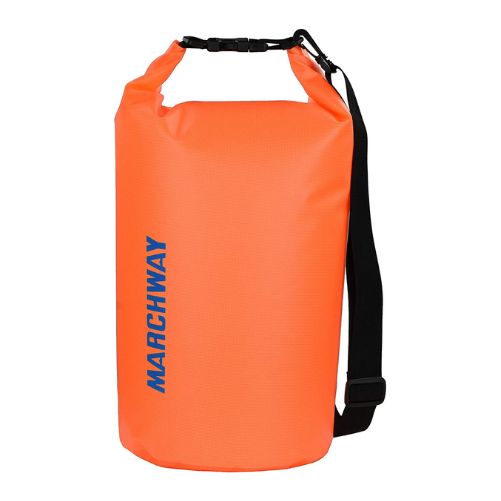 Looking for a gift for someone who is traveling to a tropical stop? This dry bag comes in multiple sizes, whether you need to meet everything but the kitchen sink into it or just a couple of tech items. The waterproof bag makes for enormous gifts for a beach trip, a kayaking trip or any trip that involves water. The roll-down top makes it easier to close and tote around. Such great gifts for beach lovers of any age!
---
20. SPF lip balm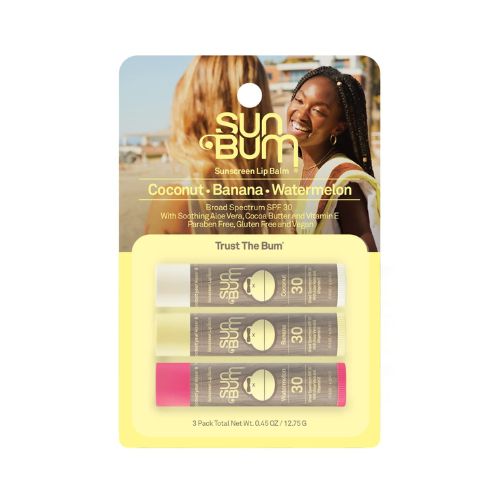 Ever remember to put your sunscreen on your face but not on your lips? Yeah, it's not a fine experience. This pack of best gifts for the beach is SPF 30, cruelty-free, vegan and comes with broad-spectrum UVA/UVB lip protection. They even have aloe and vitamin E for overexposed lips and come in only 3 different flavors, making the best beach gifts or sock stuffers ever.
---
21. Maxi Long Dresses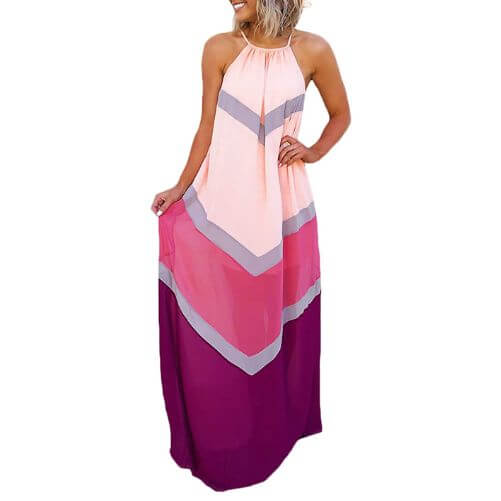 This gorgeous maxi dress is excellent for your day on the beach. It's a flirty and breezy design that you'll feel great wearing. It floats well over your swimming costume, and you can adjust it to fit your height. This beach dress is sure to make a beautiful birthday gift for beach lover for that special someone in your life who is always looking for something new to put on at the beach.
---
22. Beach Bag and Pool Bag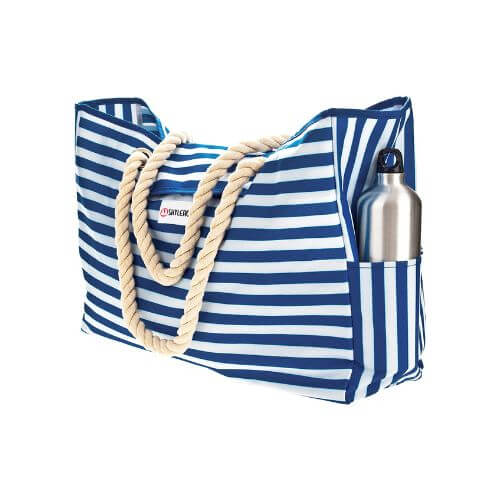 A large bag is never wrong when it comes to gifts for beach lovers. The extra-large tote can make it perfect for transporting all the beach goodies. It is made with 100% nylon material with the most quality zipper. The handle is designed for comfort and can be rolled up if you need to store it somewhere else. It features an inside pocket for your water bottle, keys, beach towel, sunscreen, and so on.
---
23. Ripstop Beach & Picnic Blanket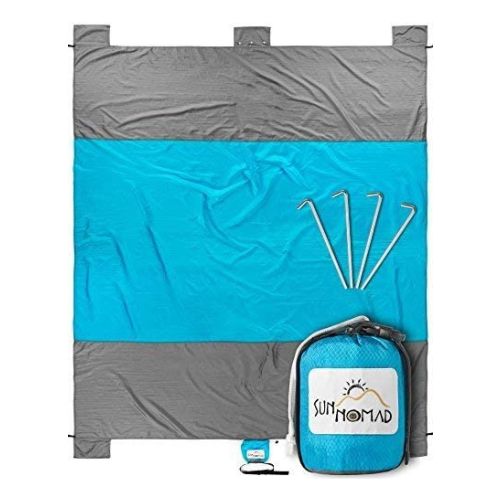 An exceptional blanket for every single day, as well as all your beach outings. Perfect for the season, with two different patterns for color and warmth. This blanket is ideal for a double or single, with an easy-care polyester microfiber outer that keeps your child cozy while providing maximum sun shelter for summer fun.
---
24. Waterproof Pen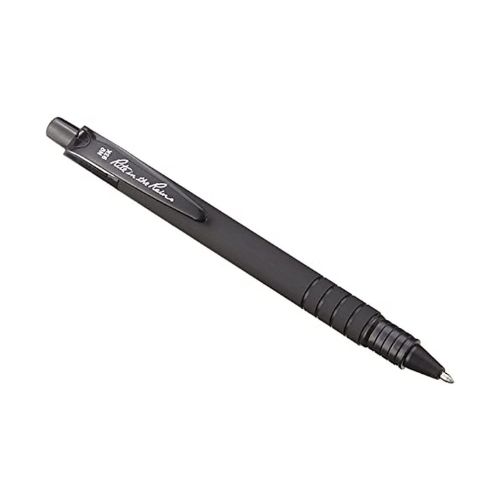 Another great present for a beach lover in your life is this waterproof pen. This all-weather durable clicker pen is greatly perfect for taking notes at the office, while camping, and on the go. Just take it outside for your outdoor writing and activities that are the story of a lifetime. These are the types of gifts beach lovers will truly welcome.
---
25. Waterproof Watch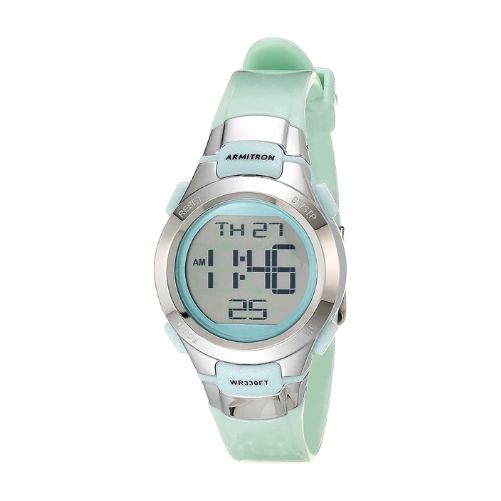 One of the best ways to know the time is to bring a clock with you when going outside. But what happens when you're swimming? If you don't have a waterproof watch with you, you may be out of luck if you run into any ocean waves or currents. Luckily, we've just what you need: a water-resistant watch that you can need when being on the beach.
---
26. Bucket Hat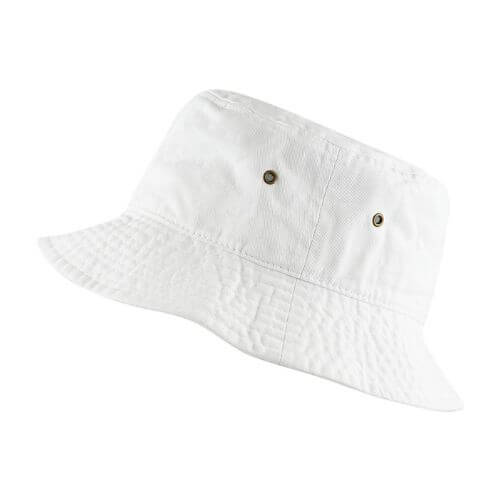 A buck hat will also be a must-have feature for those who are really fond of the beach. Besides SPF lotion or a beach candle, a bucket hat will make your beach day become greater than ever. It is practical and cute for anyone. Now, pick up this hat and make your beach lovers with this fascinating present idea.
---
27. Waterproof phone case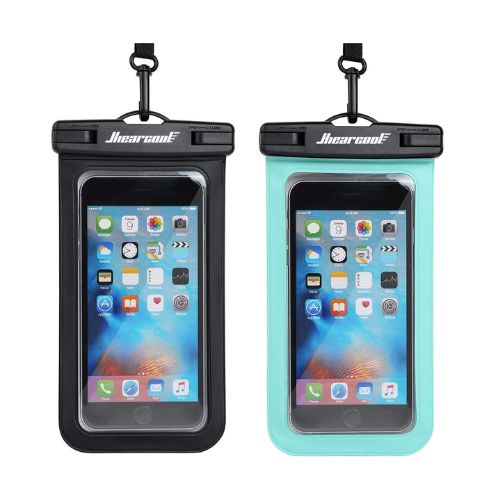 Nowadays, everyone has a personal smartphone. This waterproof phone pouch makes for great gifts for beach lovers, so they can take their cameras in the water without worrying about injury. Capture those colorful fishes, or just make sure the technology stays arid in a kayak. Whatever the purpose, this waterproof bag makes for great beach vacation gifts.
---
28. Waterproof Sunglasses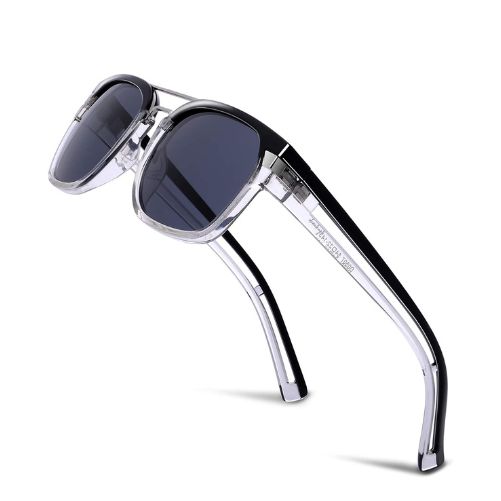 You cannot hit the beach in the summertime without bringing polarized sunglasses. The sun squinting could easily make any of us feel unpleasant and tired. That is why these beach accessories that are salt-proof, water-resistant, and polarized will be perfect beach lover gifts for beachgoers. These sunglasses offer an array of choices with a timeless pattern for you to choose from.
---
29. Beach Head Scarf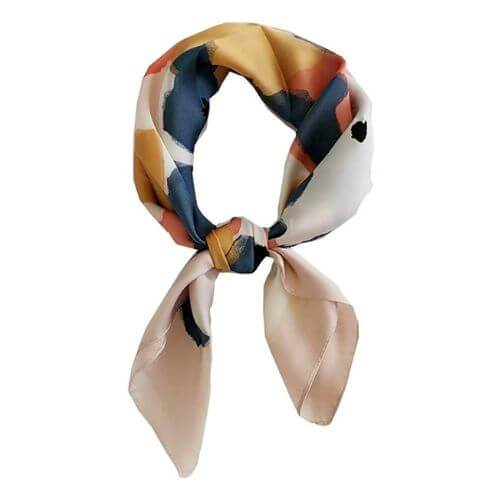 If you want to give a lovely present to your lady beach lover, do not forget this beautiful beach headscarf. It is such a fun accessory for not only teengirls but also adults for a more fabulous beach hour. The flashy headscarves are composed of smooth satin, and you could use it to wrap up your hair in many different ways. Add this one to your list of gifts for beach lovers now!
---
30. Shatterproof Glasses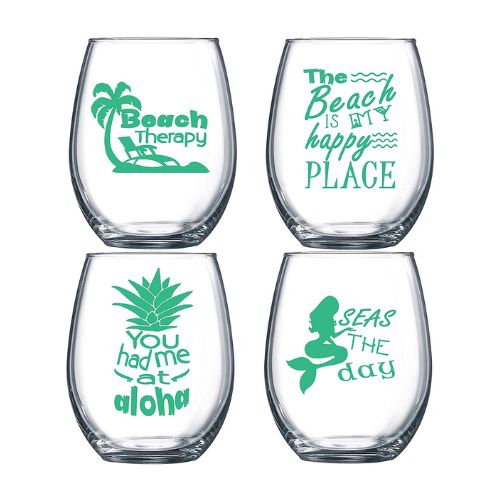 There is nothing quite like having delightful beach parties with these amazing wine glasses. Any wine lover would appreciate this gift because it is his/her interest. There is no denying that nautical-themed and these stemless glasses will make for an awesome beach house present idea. So, do not hesitate to make a mix of these glasses with one tasty bottle of wine to make the day.
---
31. Waterproof Picnic Blanket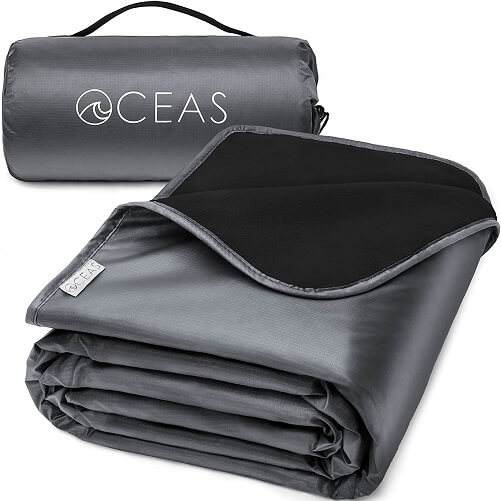 A waterproof picnic blanket is one of the best gifts for beach lovers. It is more special than a regular blanket. This blanket is more durable, will last longer, and is easy to clean. But the most important thing is compactness, lightness, and ease of storage or carrying. In addition, it is waterproof and can be used as a blanket or rug.
---
32. Gifts For Beach Lovers For Her: Necklace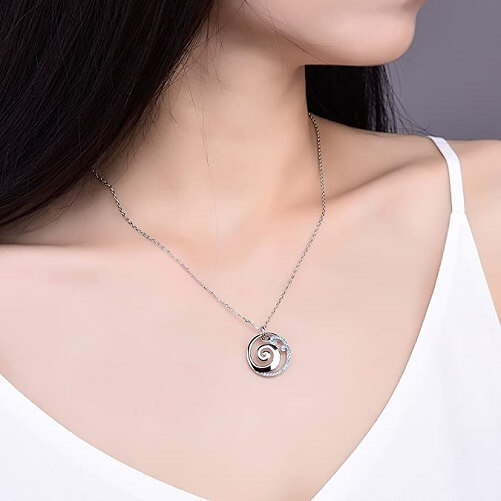 Do you need beach-themed gifts for a woman who loves jewelry and the ocean? Then this beautiful ocean wave pendant is the ideal choice!
---
33. Sand Resistant Beach Towel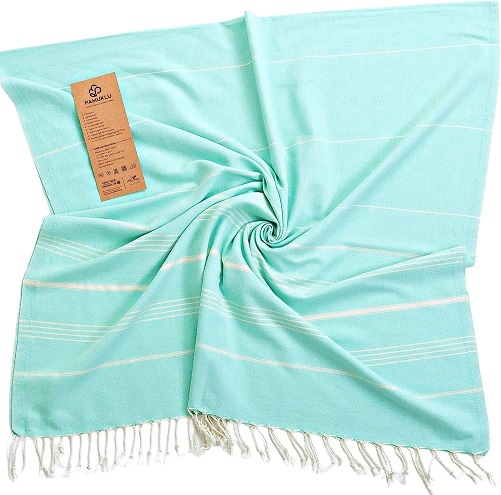 If you're looking for beach gift ideas for her, a sand-resistant beach towel is a fantastic choice. Say goodbye to sandy, gritty towels and hello to a clean, hassle-free beach experience. This innovative towel is specifically designed to repel sand, ensuring that beach enthusiasts can relax in comfort without the annoyance of clinging sand particles.
Crafted with cutting-edge technology, this beach towel features a specialized fabric that effortlessly repels sand. The sand-resistant properties are embedded within the fibers, allowing sand to easily slip through the towel instead of sticking to its surface. With this towel, beachgoers can shake off or brush away sand effortlessly, keeping their towel clean and pristine.
---
34. Reusable Water Bottle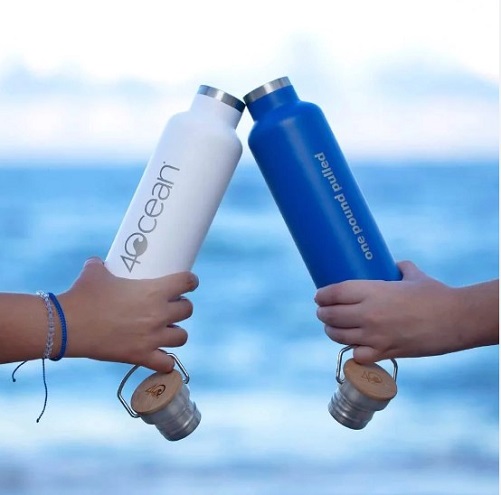 In recent years, the reusable water bottle has become a beach must-have. We take ours with us everywhere! Plastic bottles can take hundreds of years to degrade, implying that they will be present in the environment for future generations. Beachgoers may help minimize the quantity of plastic in the ocean and protect marine life by switching to reusable water bottles. Such perfect ideal for practical beach gifts!
---
35. Personalized Beach Vacation Tumbler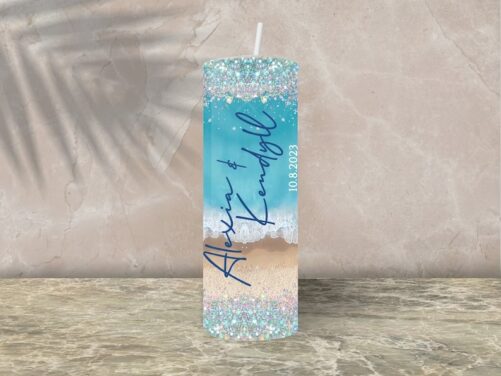 This high-quality tumbler is designed specifically for beach excursions, ensuring that beach enthusiasts can enjoy their drinks in style. Constructed with durable materials like stainless steel, it is built to withstand the rigors of outdoor activities.
The double-wall insulation helps keep beverages hot or cold for extended periods, allowing beachgoers to savor their preferred drink without worrying about temperature changes. For beach lovers who enjoy sipping their favorite beverages while basking in the sun, a personalized beach tumbler is one of the ultimate personalized beach gifts.
Don't miss the IKEA tote backpacks if you want to find a convenient and smart travel bag!
Final Words
Whether you're looking for gifts for beach lovers, beach gifts for mom or trying to find something special for yourself, we hope this list of beach goer gifts has given you some great ideas. We know that finding the perfect gift can be tricky, but hopefully, with this guide, you'll be able to choose something your loved ones will love and appreciate. What is your favorite item in our selection? Or do you want us to add something more? Let GiftOMG know your comments below!