Are you looking for 28th birthday caption ideas for you not for others? Are you turning 28 in the coming days? If so, happy birthday to you. Or if you are seeking catchy 28th birthday slogans for your loved one, you can also find the best captions from giftOMG.
Being 28 is a wonderful opportunity for a birthday shoutout on social media. With all the fun coming another year, it's easy to create cool captions for your Twitter, Instagram, or Facebook posts. Here is a list of 28th birthday caption ideas for you to choose from whether you're searching for funny or sentimental captions.
Birthday is an important day for everyone. You will receive gifts and wishes from your family, and friends. It means to be king or queen for a day. We are all excited about our birthday coming up. So, if your or your loved one's 28th birthday is coming up, post a special photo with a special caption to celebrate.
Also Read:
Short And Sweet 28th Birthday Quotes For Myself Instagram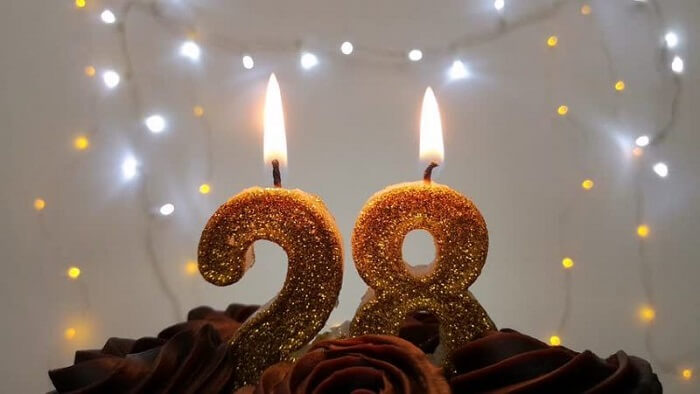 Short yet powerful, these 28th birthday caption ideas will be sure to wow your followers. Our suggestions are perfect for everyone, no matter you're looking for 28th birthday quotes for her or 28th birthday quotes for him.
I wonder what's going to happen next.
Happy birthday to me
Late 20s, here we go. #28
It took 28 years to be this awesome
I'm 25, plus tax
On this day, a queen was born.
Agent of chaos for 28 years.
I don't get older, I level up.
Wow, never been 28 before.
Cheers to another lap around the sun. Hello, 28.
Selfies, kisses, and lovely birthday wishes.
28 – let's make it great.
I make 28 look good
I'm 18 with ten years experience
Look who's 28
And so begins Chapter 28.
My good vibes speak for themselves."
Lap 28 around the sun…
Say hello to the world's latest 28 year old.
Keep calm; it's my 28th birthday
28 years later and I'm still a hot mess.
28th Birthday Captions for Selfies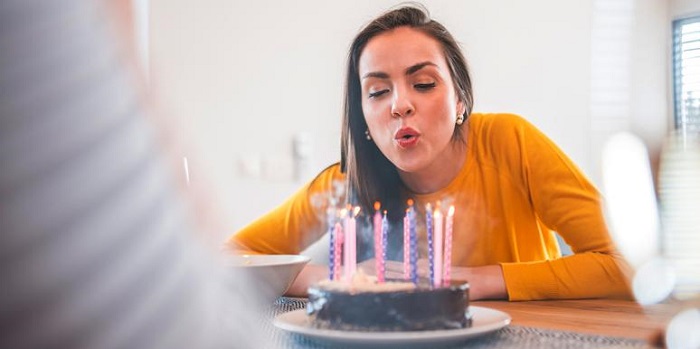 Birthday is a perfect time to take some selfies. Shout out to everyone by posting them on social medias and don't forget to go along with fun captions. If you don't know what post on your feed, then have a look at our guide below:
28 years young and feeling blessed!
Celebrating another year of growth and self-discovery.
28 years of experiences, adventures, and lessons learned.
Cheers to another trip around the sun!
Feeling grateful for another year of life and all its ups and downs.
Here's to another year of making memories and living life to the fullest.
28 years and still figuring it out, but having the time of my life doing it.
It's my party and I'll smile if I want to!
Another year older, but still young at heart.
28 years of growth and self-discovery, and I'm just getting started.
Celebrating another year of growth, learning, and adventures.
Feeling blessed to be surrounded by love and laughter on my birthday.
Another year of life to be grateful for.
Embracing my 28th year with open arms and an open heart.
Feeling loved and appreciated on my 28th birthday.
Life is a journey, and I'm excited to see where the next year takes me.
Funny 28th Birthday Caption Ideas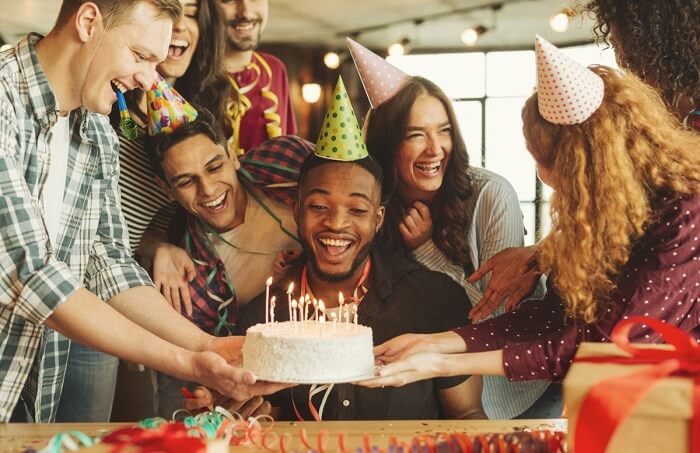 Finding birthday captions can be a bit of a problem because many people these days don't know how to come up with one. But don't panic, we've got you covered here. Here are some funny 28th birthday caption ideas for Instagram and all other social media that you can use. Add a 28th birthday meme to your post if you want more likes and comments.
28 days of February are wishing you the best 28th B-day.
I will be 28 until further notice.
I don't care how old I'm turning, so long as there's cake.
10 years of fun + 10 years of naughtiness + 8 years of Struggles! That's a sweet mix. Have fun!
Officially 28, but still mentally about five.
Made it to 28! I know. I'm as surprised as you are.
Wisdom comes with age, but there are some exceptions. Happy Birthday, Crazy!
Facebook has some exciting news today.
As you're 28, If you forget my cake slice, I will go to your dad for telling him your secrets.
The 28 letters of Arabic alphabet are sending kisses to the new 28-year-old.
Tripping on my own feet for 28 years. Here's to many more years of clumsiness.
Be in love with your life, every minute of it.
Happy 28th Birthday to my support, my love and my everything – my handsome husband.
28 pills for me to stop the headache caused by the sweetness of your 28th B-day. Enjoy!
Happy 28th Birthday to the beautiful gift that Life gave me – my pretty wife.
Shoutout to my mama who was in labor 28 years ago.
You are my light, you make each day exciting and each moment worth living. So I wish you a jolly 28th B-day.
28? Who cares. I just want cake.
I can't help being cute, I was born this way.
I'm too young to be this old. Why, why, why?!
Best 28th Birthday Wishes & 28th Birthday Quotes Funny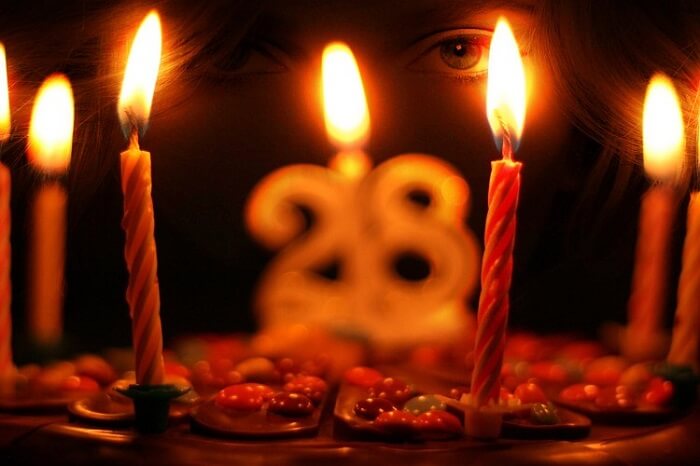 If your loved one is about 28 and you want to may them a happy birthday, these wishes will help you. Want to make their day memorable? Pick the best photo of the two of you and post it on social media with meaningful 28 birthday captions.
Today you are you, that is truer than true. There is no one alive who is you-er than you.
As 28th October is National Chocolate Day, your 28th birthday will be International Cake Day.
Oh so you have turned 28 now. I don't mind your age as long as we get to celebrate.
Don't just count your years, make your years count.
We are always the same age inside.
The more you praise and celebrate your life, the more there is in life to celebrate.
28 year on earth is already huge looking at the way you've lived so far.
Twenty-eight kisses for my beautiful girl on her twenty-eighth Bday.
In the end, it's not the years in your life that count, it's the life in your years.
Happy Birthday! May your next 28 years be as white as the 28 tiles of Dominoes
Everything has its time, it's now your time to celebrate your 28th birthday.
28 years of being different! Keep being the special person you're. Best Wishes!
Happy 28th Birthday, Darling! May the Lord who has been watching over you for 28 years continue to do so.
Finally, you have come to a stage where you can always cope with every challenge. Congrats!
May everything you wish for on your 28th birthday come true, may everyone who'll join you remind you of how amazing you are.
**** Want more caption ideas of other ages, check out our caption collection.
28th Birthday Caption Ideas for Photos with Family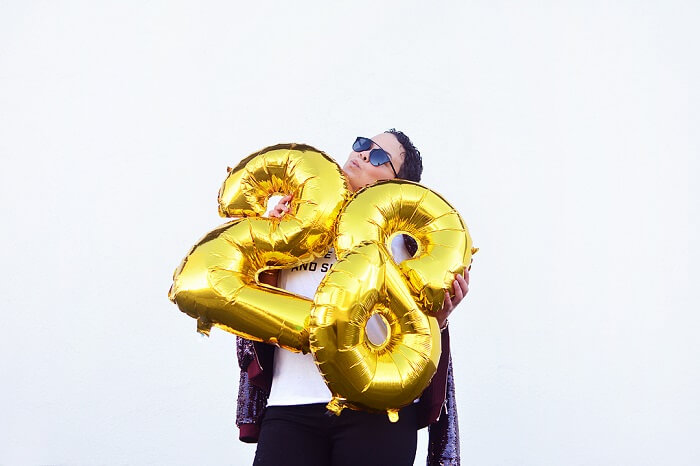 Want to look for some 28th birthday caption ideas to pair with pics you've taken with family? Whether you want to celebrate a small dinner or a special bday party, here are several fun caption ideas for turning 28 with family.
28 years of being your favorite pain in the butt. Here's to 28 more.
Happy Birthday, Son! Congrats on completing the 28th chapter of your life. Did you enjoy it?
Thanks for letting me bother you for the past 28 years.
Family is everything. Cheers to another lap around the sun! #28
Your birthday clicked in my mind 28 times since your birth. It's a great feeling. Love you, son.
Lucked out with a fam like this. Thanks for helping me ring in 28!
What else should I give you on your birthday?! You already have me. A cool husband is the greatest gift a lady can get.
28 years old, but you are still someone's baby boy, so never stop joking around. Happy 28th Birthday, Son!
Couldn't have made it to 28 without you. Family truly is the best gift.
Popping balloons is what we used to see from you on these special days, but I bet you can't do this now. Happy Birthday, Daughter!
Popping balloons is what we used to see from you on these special days, but I bet you can't do this now. Happy Birthday, Daughter!
Celebrating 28 with some unconditional family love. Now, can I get some cake?
May your next 28 days shine as bright as today. By the way, congrats on turning 28.
Check out some more great birthday gifts:
Funny Oh What A Day Mug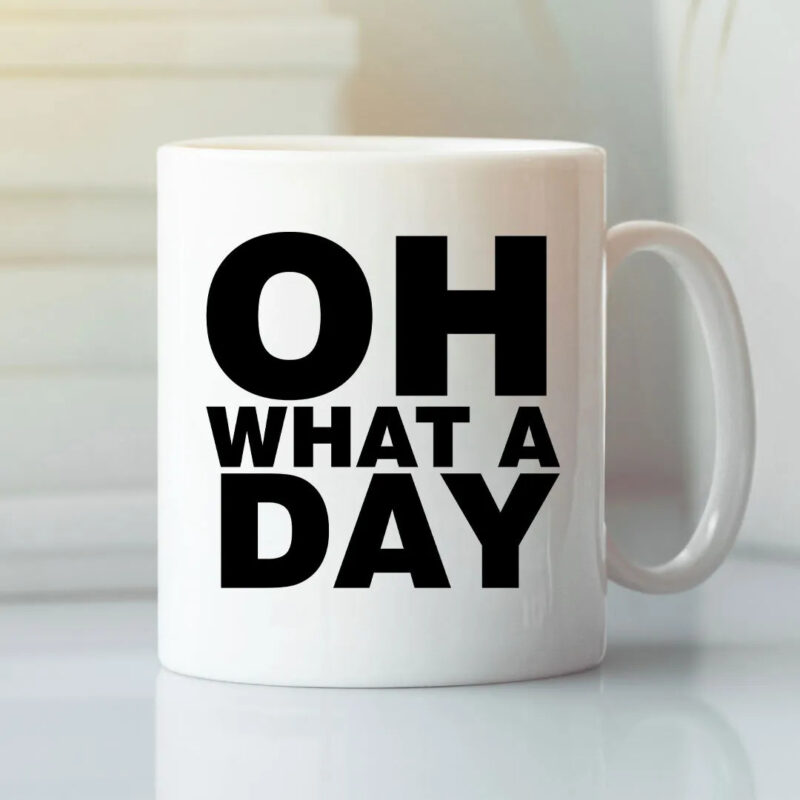 Cancer Shirt As A Cancer I Have Three Sides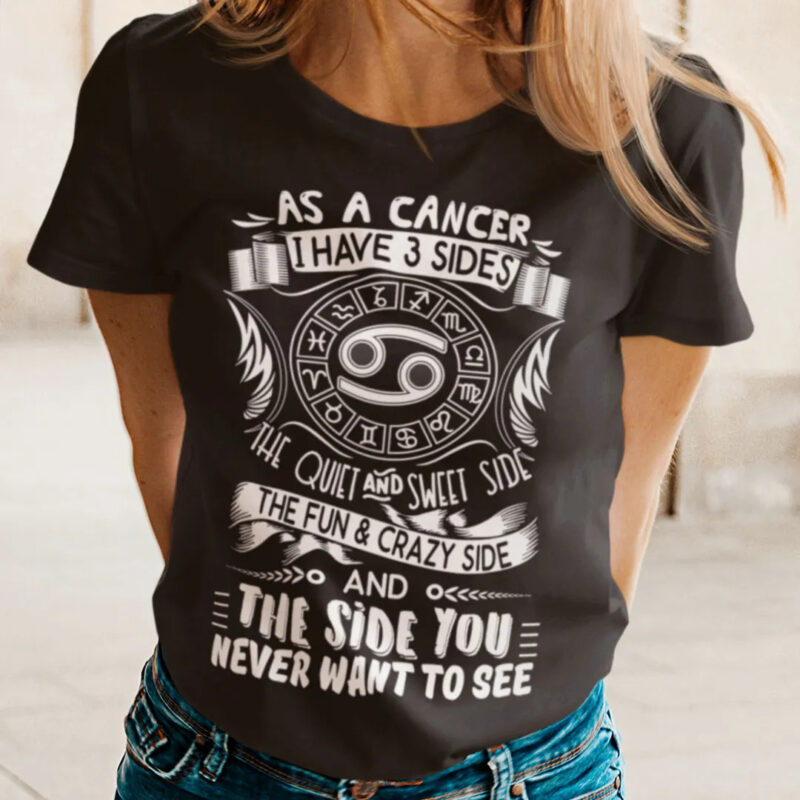 Now, you've got in hand the best 28th birthday caption ideas. It's time to find the most beautiful photo in your camera roll where you're truly glowing. Then select one of these captions and spread the amazing vibes on your 'gram.