There are so many of the best personalized teacher gifts on the market, but there are also a lot of really cheesy ones. If you want to give a gift that is sure to be appreciated and used, here are ten of the best personalized teacher gifts we've found.
These gifts for teachers are all thoughtful, useful, and most importantly, something they will actually use. We've included various price points as well to ensure you can find something within your budget.
In this post, we'll tell you about some great personalized teacher gifts that will actually use and appreciate.
Here are some of our favorite personalized teacher gifts:
10 Best Personalized Teacher Gifts Will Actually Use And Appreciate
Teachers deserve more than just a paycheck. They deserve recognition for their hard work and dedication. These unique teacher gifts show them that they're appreciated!
1. Canvas with Pocket for Teacher Gifts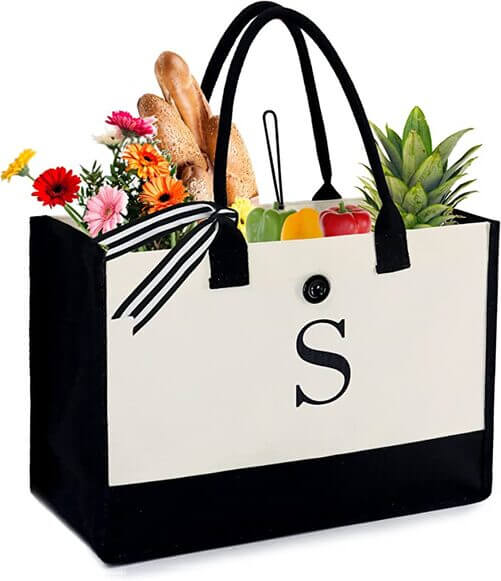 This canvas tote bag is perfect for carrying all of the essentials around town or even across the country! It comes with your choice of initial monogram embroidery font & personalization! The best part is that it has lots of storage space inside – perfect for storing all those papers you need on hand at all times. These personalized canvas totes are the best personalized teacher gifts!
---
2. Coffee Mug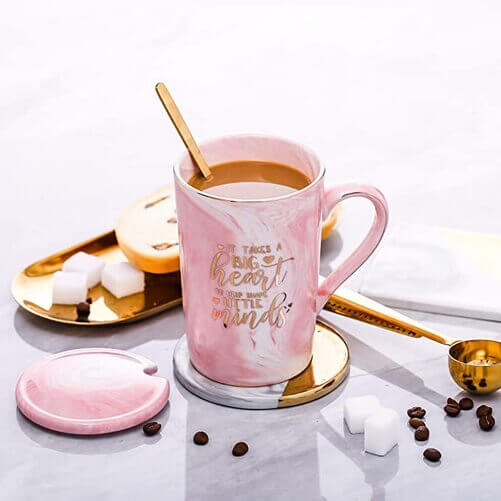 This coffee mug is the perfect gift for teachers because they will be able to use this mug every day at school or at home. The personalized mug is made of ceramic, comes in two sizes and holds up to 14oz of hot or cold liquid. The teachers will love receiving this personalized gift because it shows how much you care about them and their job!
---
3. Succulent Pots with Gift Box Teacher Gift Set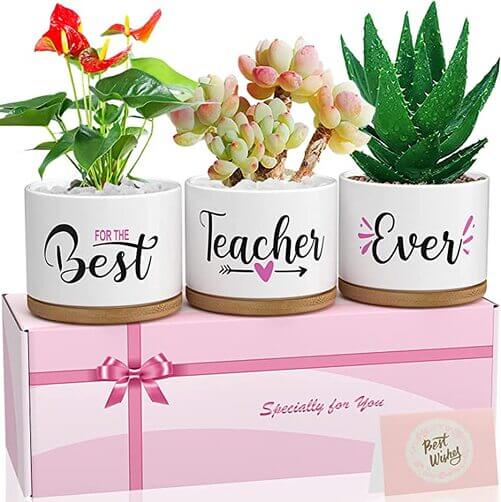 The succulent pots are very cute and make them look more elegant. It comes with a gift box that makes it look even more elegant. The box can be given as a gift box or put in a nice bag and given as a gift bag. The best thing about this product is that it comes with a personal message where you can tell your teacher how much he/she means to you.
---
4. Why You're the Best Teacher Ever Fill in the Love Book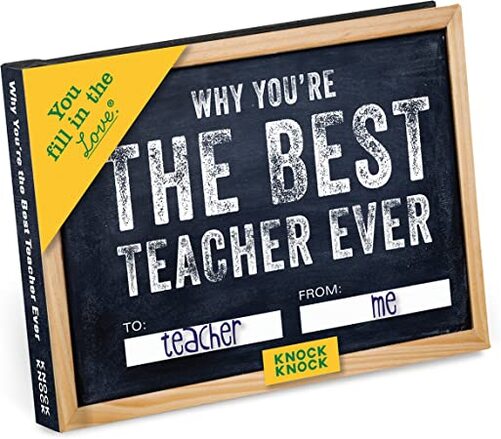 If you're running out of ideas for the best personalized teacher gifts, this journal book is just what you're looking for. This journal comes with 112 pages for you to write about your favorite teacher. You can also add photos of students with the teacher. What better way to celebrate teachers than by writing about them? And this gift also makes an adorable Teacher's Day present, whether it's a birthday, anniversary or holiday!
---
5. Keychain for Teachers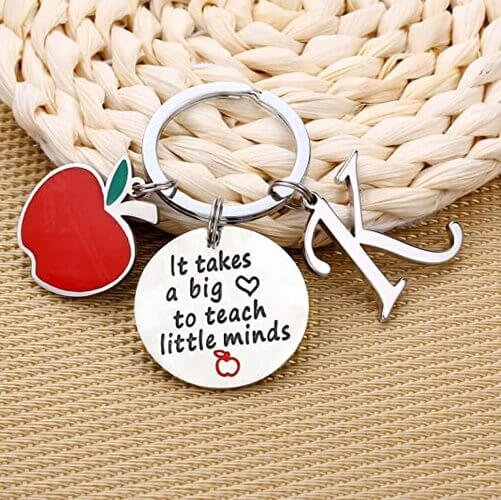 The keychain for teachers is a wonderful gift for any teacher. It is made of stainless steel, which is durable and strong. The keychain comes with an initial of your choice. This makes it even more special for the teacher. It can be engraved with any name that you want, so it can be personalized to suit the needs of the teacher.
---
6. Handmade Personalized Flower Resin Bookmark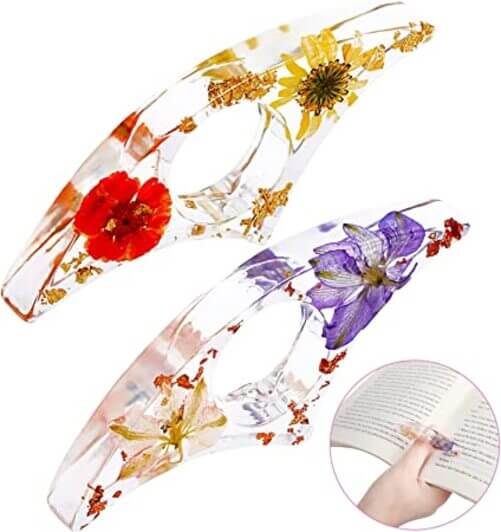 This flower bookmark is sure to be a favorite with your teacher. The personalized flower bookmark is made from high quality resin and handmade. Each flower bookmark is unique, no two are exactly alike. This would make a great gift for any occasion, especially teacher appreciation week or end of the year gifts. You will love this beautiful bookmark as much as your loved one will!
---
7. 2 Pack Personalized Pencil Teacher Name Plates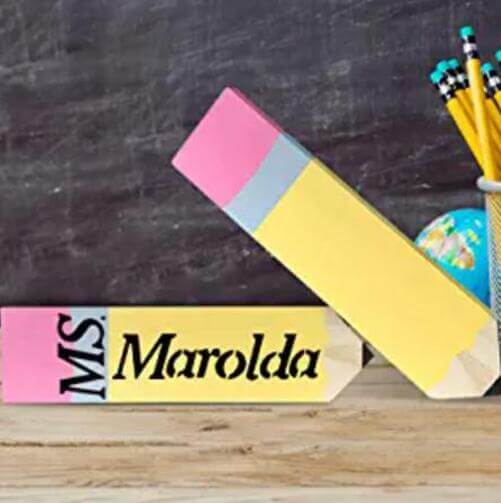 Personalized Wood Name Plates for Teachers are one of the best personalized teacher gifts, for principals or anyone in the education field. These personalized wood name plates are made of authentic wood and have your favorite teacher's name engraved into them. They can be used as desk signs or hung on the wall as decor. The personalized teacher name plates can also be used as a gift for someone celebrating their first day of school or welcoming them back to school after the summer break.
---
8. Personalized Pen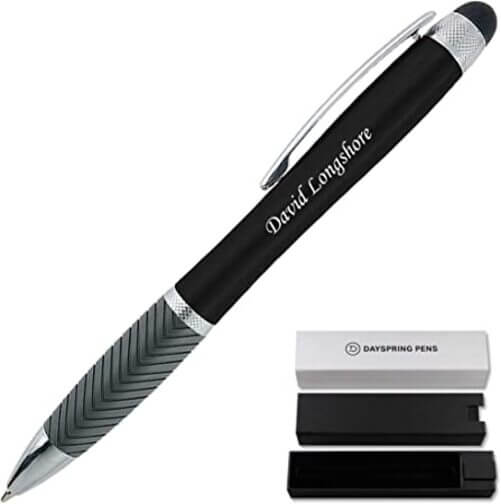 This is a really popular gift and one that teachers will love because they can use it every day. It's a practical gift that will be used and appreciated by your teacher, so if you don't want to spend too much then this is a great option! With up to 25 characters and spaces max, you can write something like "Thank You! Best Teacher Ever! Happy Birthday!" Then when they use the pen, your message will be seen every time they write something down!
---
9. Personal Leather Journal Notebooks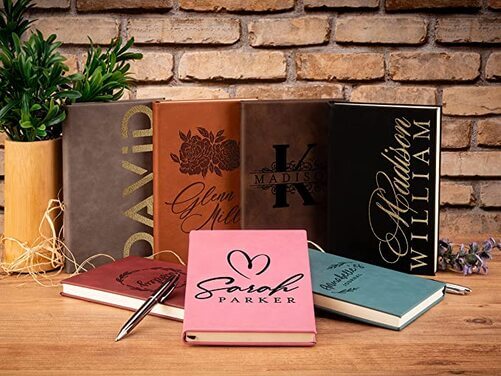 These personalized leather notebooks are great gifts for teachers. You can customize these notebooks with your own teacher's name to create an unforgettable souvenir! The customized leather notebook is made of genuine leather cover material, which makes it durable and sturdy enough to last for years and look great on display! This leather notebook comes in a 12-word, 9-color design, so you can customize the design to suit the person you want to give it to!
---
10. Personalized Engraved Wooden Watches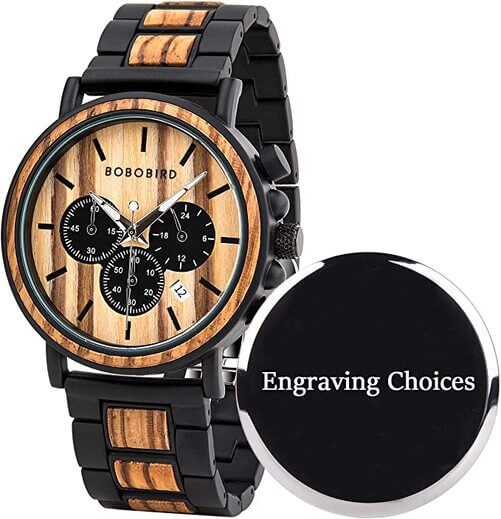 If you are looking for the best personalized teacher gifts, then this personalized engraved wooden watch is the perfect gift for your beloved teacher. It has a beautiful design and can be customized according to your choice. You can engrave any message on the backside of this watch. This watch comes with a beautiful box that makes it easy to gift to your teacher.
---
11. Monogrammed Tote Bag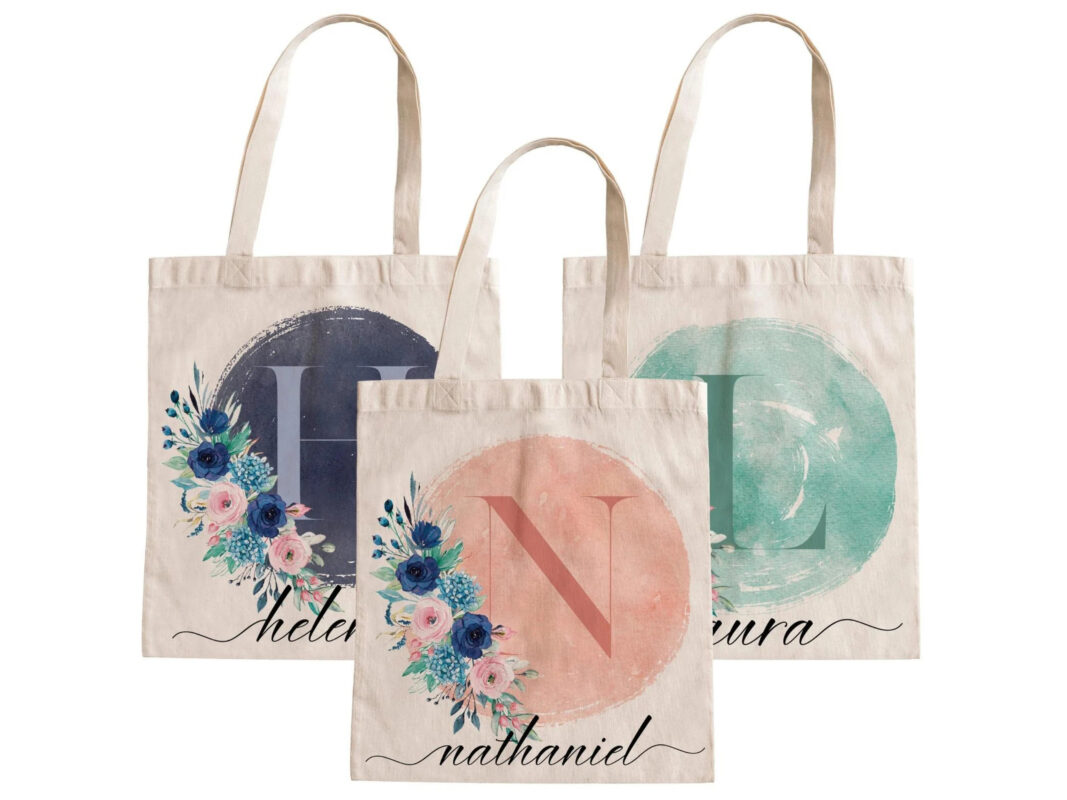 Teachers often carry a lot of books and supplies, so a personalized tote bag can be both functional and fashionable. Embroidering their initials or name on the bag adds a personalized touch that they will appreciate. If you have the time and a bit of dexterity, you can absolutely make great personalized teacher gifts diy. It's cute and practical, so consider this one on your list of personalized teacher gifts.
---
12. Personalized Stationery Set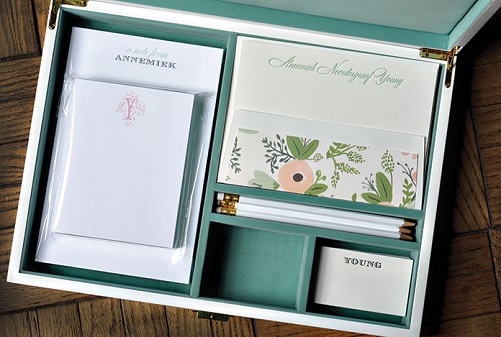 Teachers frequently write notes, send letters, or communicate with parents. A set of personalized stationery, including notepads, sticky notes, and cards with their name or a custom design, allows them to add a personal touch to their correspondence.
---
13. Customized Classroom Sign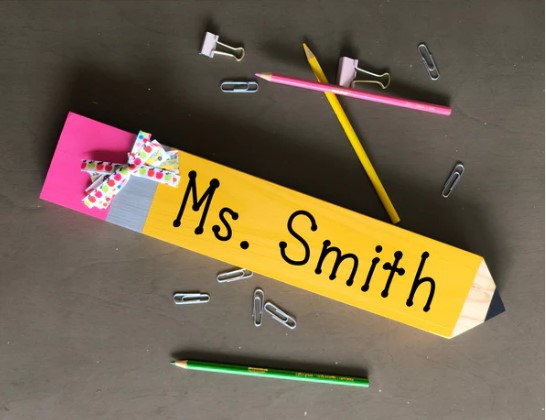 A customized classroom sign is an excellent personalized gift for teachers. It adds a special touch to their learning environment and serves as a constant reminder of their impact on students' lives. Whether it's a wooden sign with their name or a custom-made poster with an inspiring quote, this gift can enhance the classroom environment and make it feel more welcoming.
Conclusion
These 10 best personalized teacher gifts from giftOMG should give you plenty of variety to choose from. No matter which of these gifts you choose, your teacher will be touched by your thoughtfulness and appreciation. Try giving your teacher one of these 10 best personalized gifts, and see their reaction.