Gaming has evolved from a mere pastime to a global phenomenon, captivating millions of enthusiasts around the world. If you have a gamer in your life: find the perfect gifts for gamers that will light up their face with pure excitement. 
But fear not, for we, giftOMG have embarked on a quest to help you navigate the vast realm of gaming gifts and present you with the ultimate guide to choosing the most epic and thoughtful presents for gamers. Get ready to explore the boundless possibilities and discover the gifts that will make them shout, "GG, best gift ever!"
31 Best Gifts For Gamers – Awesome Stuff to Buy
From cutting-edge gaming gear to virtual adventures and collectibles, let's embark on this journey together, where you'll level up your gifting game and win the heart of any gaming aficionado.
1. TOPAD Zelda-Themed Joy Cons for Nintendo Switch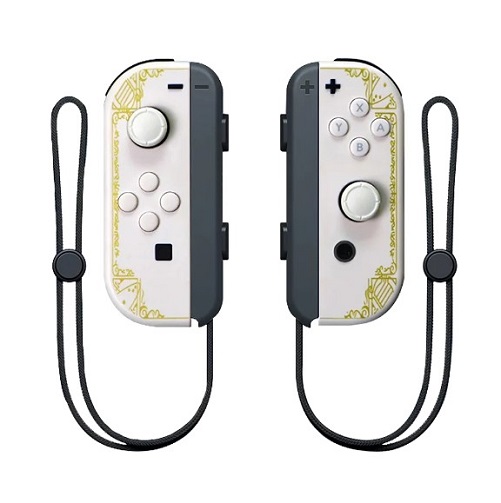 These beautifully designed Joy Cons are a dream come true for any Legend of Zelda fan or Nintendo Switch enthusiast. The iconic Zelda-themed artwork adorns the controllers, bringing the gaming experience to life with every button press. Level up their gaming experience and let them embark on a heroic journey through the vast world of Hyrule!
---
2. Razer Base Station V2 Chroma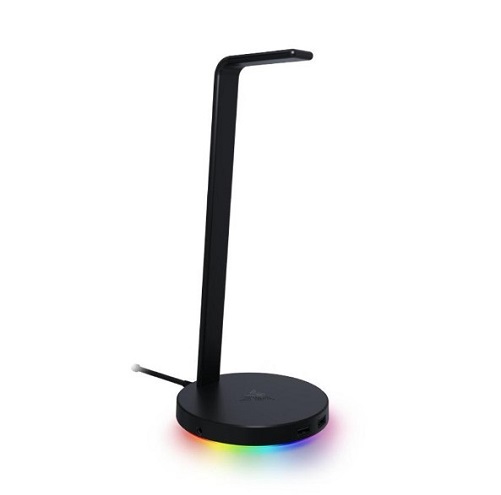 Looking for the ultimate gifts for gamers? The Razer Base Station V2 Chroma is a must-have accessory for any gaming setup. This sleek and stylish base station is designed to keep your gaming area organized and clutter-free while adding a touch of RGB lighting magic. It serves as a headset stand, a USB hub, and a powerful RGB lighting solution all in one.
---
3. Gooseneck Stand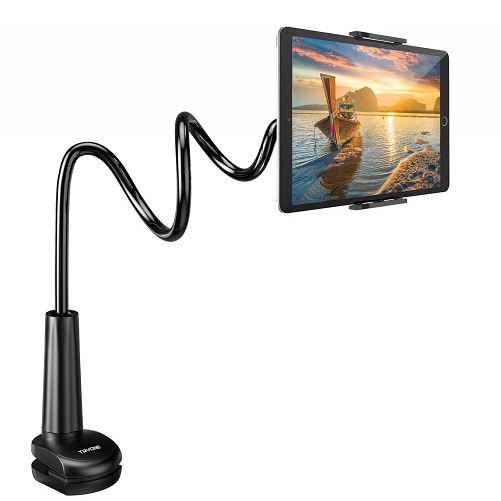 This flexible and adjustable stand is designed to securely hold smartphones, tablets, and even Nintendo Switch devices, offering an ergonomic and hands-free gaming experience. Its sturdy and stable base ensures a secure grip on any flat surface, making it an ideal companion for long gaming sessions or video calls with fellow gamers. Looking for practical and versatile best gifts for gamers under $50? Consider the Gooseneck Stand!
---
4. 100 Video Games Bucket List Scratch Poster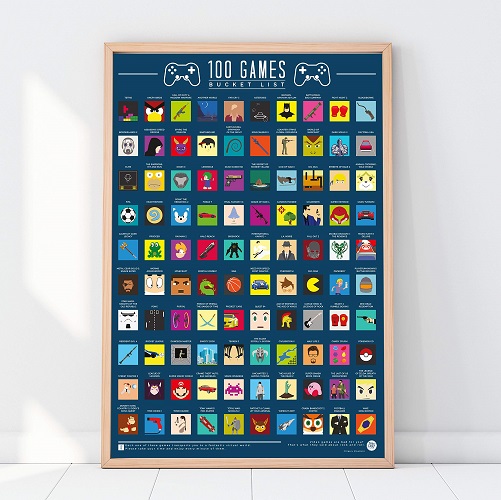 The 100 Video Games Bucket List Scratch Poster is a must-have for every gaming enthusiast. This unique and interactive poster features a curated selection of 100 iconic video games from various genres and eras. Each game is covered with a scratch-off foil layer, allowing gamers to unveil the title and artwork as they complete the gaming experience. 
---
5. Stream Deck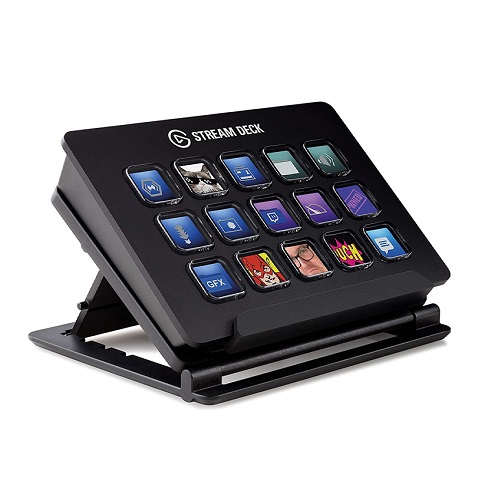 The Stream Deck is one of the ultimate gifts for gamers who love to stream and create content. This sleek and compact device is designed to streamline their content creation process and take their streams to the next level. With just a tap of a button, gamers can effortlessly control their streaming software and focus on engaging with their audience. 
---
6. Meta Quest Oculus Quest 2 All-In-One VR Headset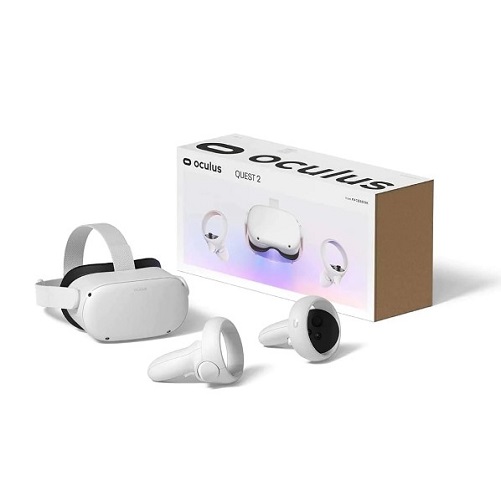 This state-of-the-art VR headset offers a seamless and wireless gaming experience without the need for any additional devices or cables. With its high-resolution display, smooth tracking, and intuitive controls, gamers can explore virtual worlds, engage in thrilling adventures, and compete in intense multiplayer battles like never before. Such one of the best stuff for gamers you need to add to your wishlist.
---
7. HORI Switch Fighting Stick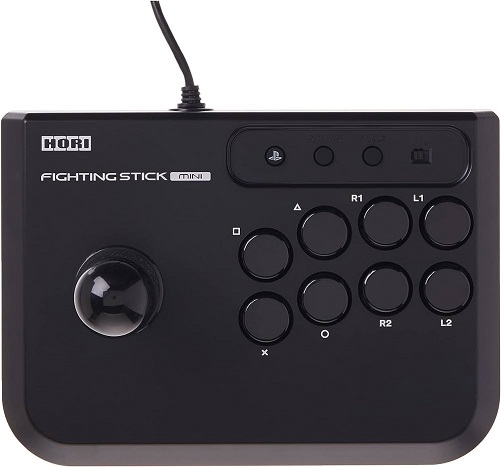 This high-quality arcade stick is specially designed for use with the Nintendo Switch, offering precise and responsive controls that mimic the feel of playing in an arcade. With its durable build and authentic arcade layout, gamers can execute combos, special moves, and critical attacks with ease, giving them a competitive edge in their favorite fighting games.
---
8. Juggernog Mini Fridge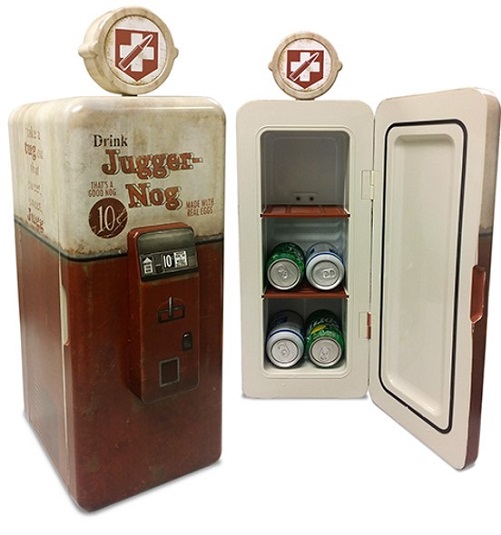 The Juggernog Mini Fridge is one of the best gifts for gamers, especially those who are fans of the Call of Duty Zombies series. Inspired by the iconic Perk-a-Cola machine from the game, this mini fridge is designed to look like the Juggernog machine found in the popular Zombies mode.
Not only does it serve as a functional mini fridge to keep drinks and snacks cool during intense gaming sessions, but it also adds a touch of gaming nostalgia and style to any gaming setup.
---
9. Stackable Night Light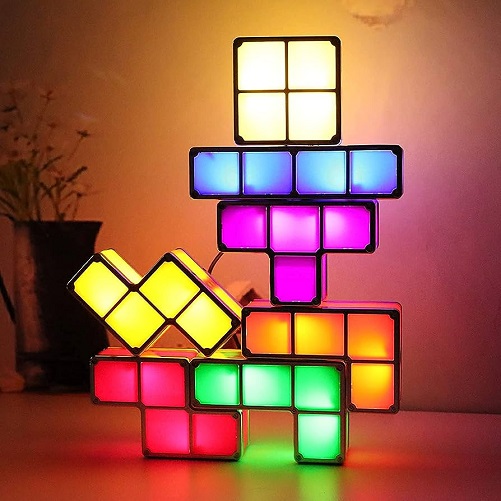 The Stackable Night Light is a fantastic gift for gamers who love to create a gaming ambiance in their living space. This innovative night light is not your ordinary lighting solution. Each piece of the stackable set emits a soft and soothing glow, making it perfect for creating a cozy atmosphere during late-night gaming sessions or when relaxing after a long day of play.
---
10. Dosnura RG353M Emulator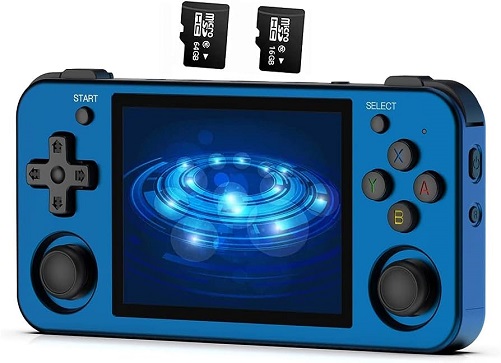 One of the fun gifts for gamers, this handheld gaming device allows gamers to relive the nostalgia of classic video games from various consoles, all in one compact and portable package. With its powerful hardware and emulator software, it can run games from systems like NES, SNES, Game Boy, Sega Genesis, and more.
---
11. Funko Pop! Halo Infinite Master Chief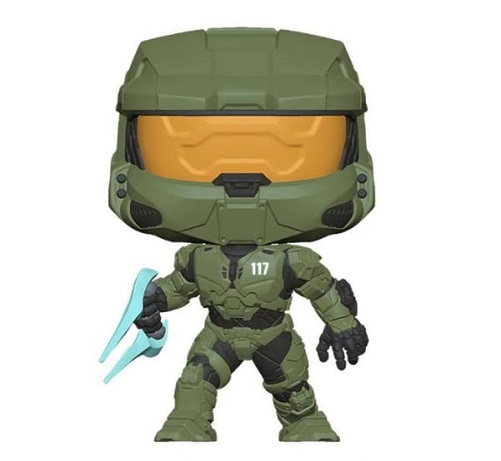 Standing at around 3.75 inches tall, the Funko Pop! Halo Infinite Master Chief captures the character's iconic armor and visor, making it a perfect display piece for any gamer's collection. Whether they keep it on their gaming desk, shelf, or in a display case, this Funko Pop! figure will remind them of the countless hours spent battling the Covenant and Flood throughout the Halo universe.
---
12. Kaseny Wooden Controller and Headset Organizer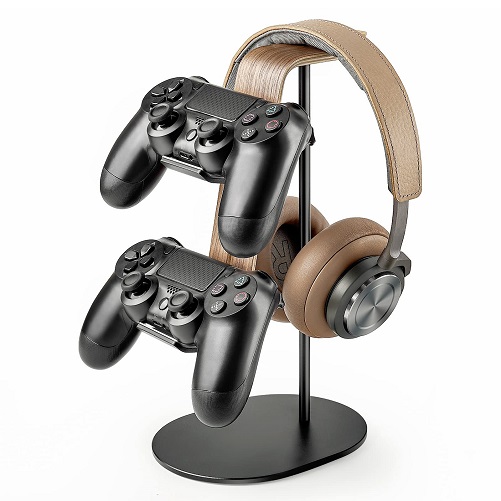 With its sleek and minimalist design, the Kaseny organizer adds a touch of sophistication to any gaming station. It features dedicated slots and hooks to keep gaming controllers, headsets, and even cables neatly arranged, eliminating clutter and ensuring that everything is within easy reach for the next gaming session. It's a great option for gifts for Xbox gamers that will be appreciated by any gamer looking to enhance their gaming setup.
---
13. Gaming Chair – Useful Gifts For Gamers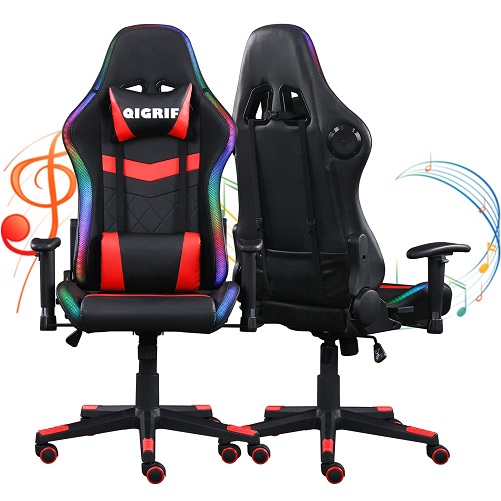 A good gaming chair promotes proper posture, reduces strain on the back and neck, and enhances overall gaming performance. With its ergonomic design and customizable features, a gaming chair ensures that gamers can stay comfortable and focused during intense gaming marathons. A Gaming Chair is the ultimate gift for gamers who want to take their gaming experience to the next level of comfort and ergonomics. 
---
14. Basstop Retro Switch Replacement Case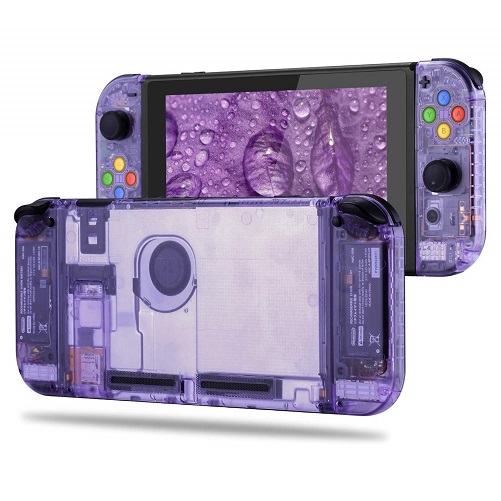 This replacement case is designed to resemble classic gaming consoles, like the Super Nintendo (SNES) or Nintendo 64 (N64), adding a touch of retro flair to the modern gaming device. It comes with all the necessary tools and instructions for easy installation. Gamers can transform their standard Nintendo Switch into a stylish and unique gaming console that pays homage to the golden era of gaming. Don't miss this one on your list of gifts for gamers.
---
15. Razer BlackShark V2
This top-of-the-line gaming headset is designed to deliver precise audio clarity and superior sound quality, making it perfect for gaming, music, and communication. Its THX Spatial Audio technology provides 360-degree surround sound, allowing gamers to accurately pinpoint the direction of in-game sounds, enhancing their awareness and reaction time during intense gaming moments.
---
16. Sony PlayStation Classic Console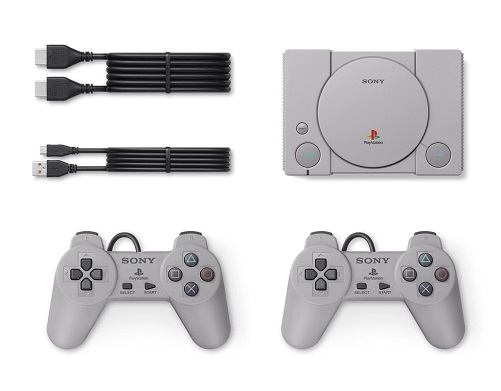 One of the classic gifts for gamers, this compact and beautifully designed console is a miniaturized version of the original PlayStation, pre-loaded with 20 iconic games from the golden era of gaming. From classic titles like Final Fantasy VII and Metal Gear Solid to Tekken 3 and Resident Evil, this console offers a trip down memory lane for gamers of all ages.
---
17. Bose Frames Audio Sunglasses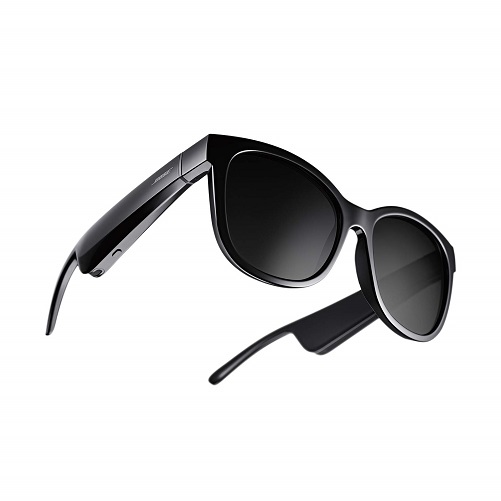 With Bluetooth connectivity, the Bose Frames Audio Sunglasses can be easily paired with smartphones, tablets, or gaming devices, allowing gamers to wirelessly stream audio without the need for additional headphones. The lightweight and comfortable design, combined with the premium Bose sound, create an immersive audio experience like no other. 
---
18. SteelSeries Rival 5 Wired Mouse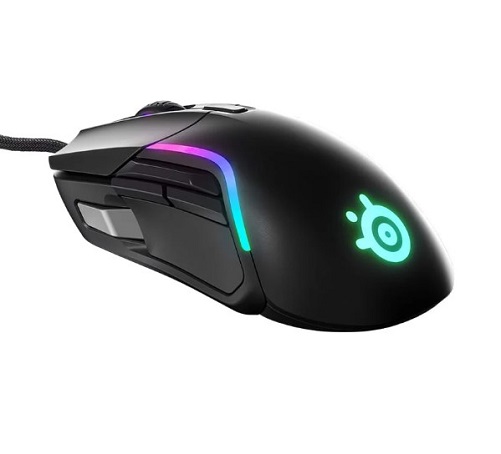 Another choice for gifts for gamers, this advanced gaming mouse is engineered to deliver top-tier performance, featuring a high-precision sensor with up to 18,000 DPI, ensuring accurate and responsive tracking even during the most intense gaming sessions. Its ergonomic design and textured grips provide exceptional comfort, reducing fatigue and allowing gamers to maintain peak performance for extended periods.
---
19. Cable Guy Sonic the Hedgehog Device Holder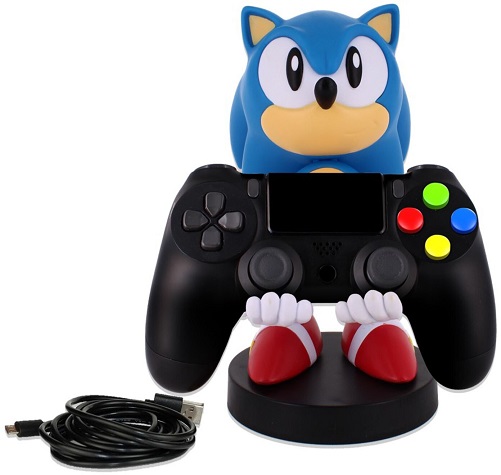 Not only does the Hedgehog Device Holder serve as a functional accessory to keep gaming controllers organized, but it also adds a fun and nostalgic touch to any gaming setup or workspace. Its sturdy build ensures that devices are securely held in place, making it perfect for displaying and charging controllers, phones, or other gadgets.
---
20. Logitech G Cloud Gaming Handheld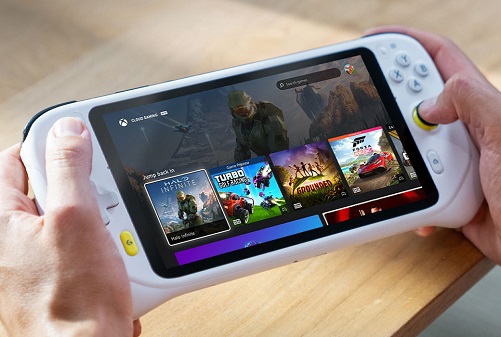 This handheld controller is one of the ultimate gifts for gamers who want to take their mobile gaming experience to the next level. It is specifically designed for cloud gaming, providing seamless compatibility with popular game streaming services like Xbox Cloud Gaming (formerly known as Project xCloud) and NVIDIA GeForce Now. Surprise the gamer in your life with this one and make them happy.
---
21. Geek Pack for Nintendo Switch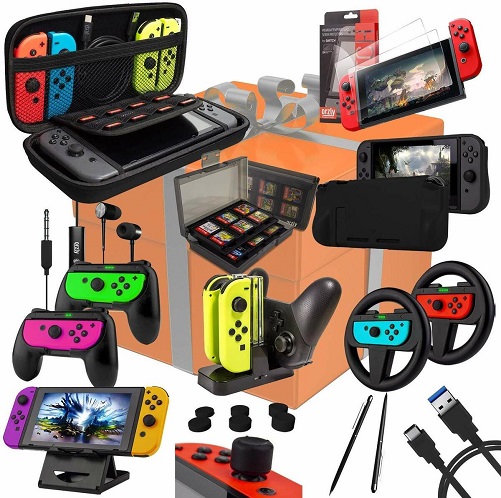 This comprehensive pack includes everything a Nintendo Switch enthusiast needs, from protective gear to enhance gaming performance. Inside the Geek Pack, gamers will find a high-quality carrying case that offers secure storage for the console, games, and accessories while on the move. Additionally, it includes screen protectors to safeguard the Switch's display from scratches and smudges.
---
22. Microsoft Xbox Series X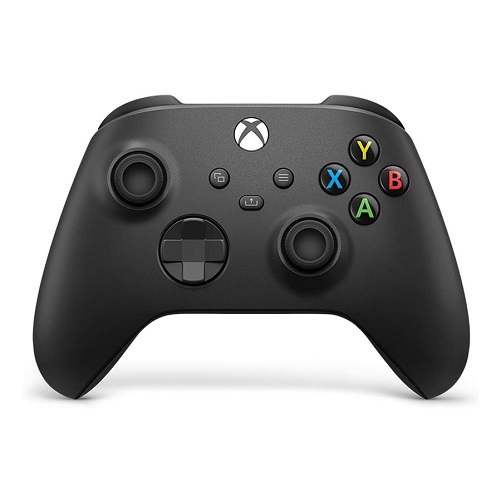 One of the practical gifts for gamers, This next-generation gaming console boasts powerful hardware, including a custom-designed AMD processor and high-speed SSD storage, delivering stunning visuals, fast load times, and smooth gameplay. With support for up to 4K resolution and frame rates of up to 120fps, the Xbox Series X ensures gamers can enjoy their favorite titles with unprecedented levels of detail and realism. 
---
23. Dungeons & Dragons D&D Player's Handbook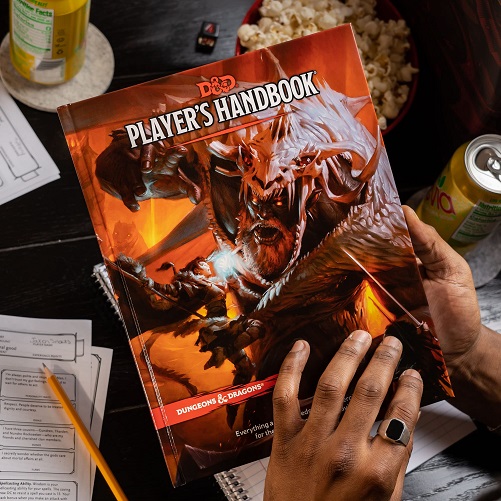 This essential rulebook serves as the gateway to the captivating world of tabletop role-playing games, offering everything players need to create characters, explore fantastical realms, and embark on thrilling quests.
Packed with rich lore, character creation options, and comprehensive rules, the Player's Handbook empowers gamers to unleash their creativity and shape their own unique narratives within the D&D universe.
---
24. Mushroom Gaming LED Neon Sign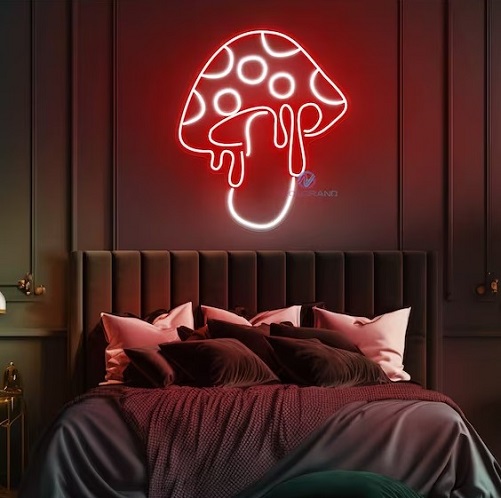 With its LED technology, the Mushroom Gaming Neon Sign offers a bright and energy-efficient lighting solution that lasts for hours on end. It serves as a stylish and nostalgic decoration that showcases their love for gaming in a unique and artistic way. Whether they're into platformers, adventure games, or retro classics, this neon sign will evoke feelings of gaming nostalgia and add a touch of magic to their gaming sanctuary. It would be one of the best gifts for gamers.
---
25. 'Super Mario' Warp Pipe Mug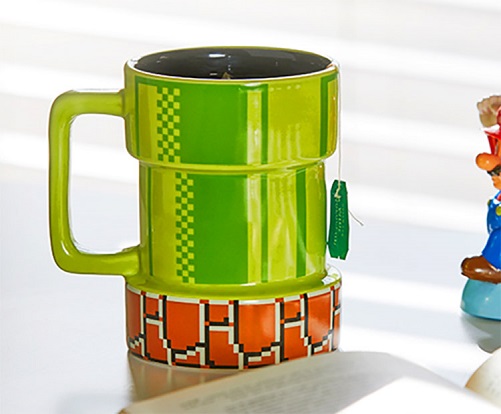 Shaped like the classic green warp pipe from the game, this mug brings a touch of nostalgia and whimsy to every coffee break or gaming session. Crafted with attention to detail, the mug replicates the iconic design of the warp pipe, complete with the familiar white stripes and red cap. It's a charming and functional addition to any gaming setup or kitchen.
---
26. Evercade Vs Premium Pack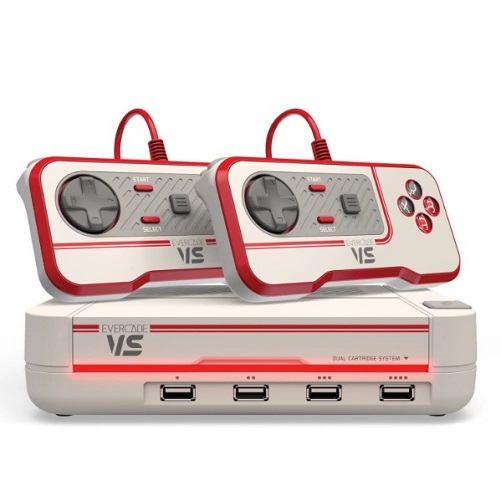 The Evercade Vs Premium Pack is a perfect choice for gifts for gamers. This all-in-one gaming console features a unique cartridge-based system that allows gamers to play a wide selection of classic and retro games from various gaming eras.
The Premium Pack includes the Evercade Vs console, a high-quality handheld device with a large 7-inch screen, perfect for gaming on the go or connecting to a TV for an authentic retro gaming experience.
---
27. Pokémon Thermos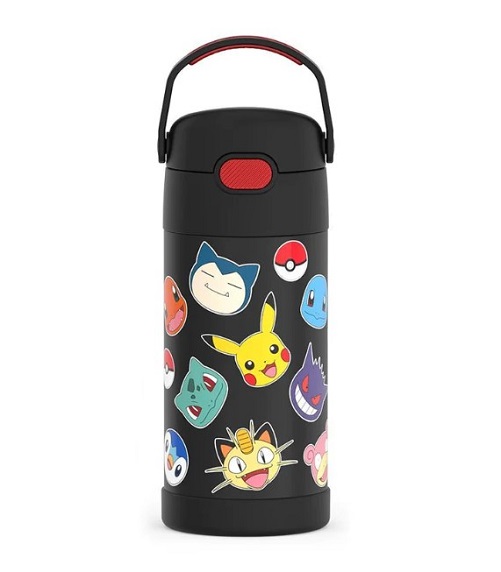 This insulated thermos features vibrant and charming Pokémon designs, bringing beloved characters like Pikachu, Charmander, and Bulbasaur to life on a sleek and functional container. Ideal for keeping hot beverages warm during long gaming sessions or cold drinks refreshing during outdoor adventures, the Pokémon Thermos ensures gamers stay hydrated and energized while showing off their love for the iconic franchise.
---
28. Retro Video Gaming Pin Set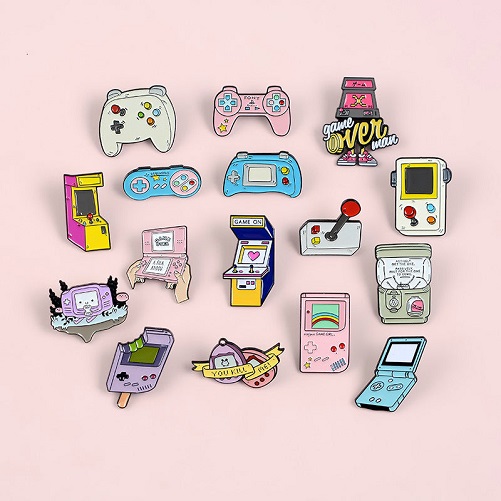 When it comes to the best gifts for gamers, a Retro Video Gaming Pin Set is a good option. This set of enamel pins features iconic symbols, characters, and consoles from gaming's golden era, such as pixelated hearts, vintage controllers, and beloved retro mascots. With their vibrant colors and intricate details, these enamel pins make for an eye-catching and personalized gift that will be cherished by gamers of all ages. 
---
29. Pokeball Molded Coffee Mug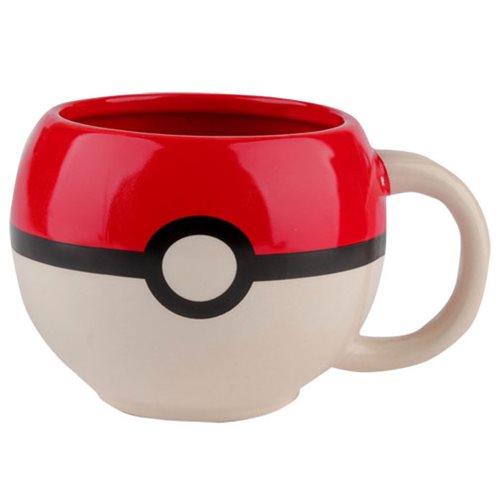 The Pokeball Molded Coffee Mug is expertly designed to resemble the iconic Pokeball from the Pokémon series, capturing the essence of the captivating game universe. Made from durable ceramic with intricate details, the molded design perfectly recreates the recognizable red and white color scheme of the Pokeball, making it a delightful collector's item and a functional addition to any gamer's kitchen or office.
---
30. Video Game Rage Candle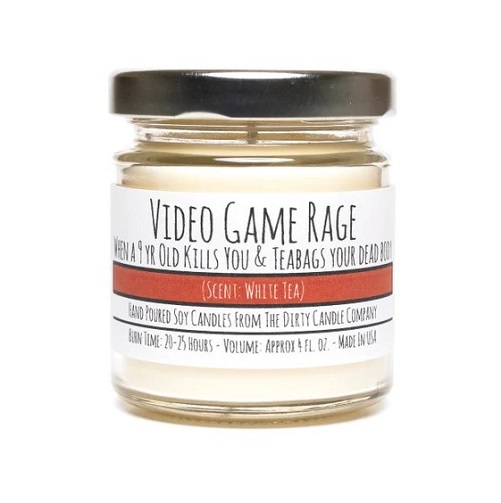 The Video Game Rage Candle is a cool option for gifts for gamers especially who want to channel their frustration in a lighthearted way. You need the means to unwind and calm your nerves after an intense gaming session in which you were pwned by kids half your age. A video game rage candle is required. That's fine, light it and let your annoyance at being dominated float away.
---
31. Bluetooth Headphones Beanie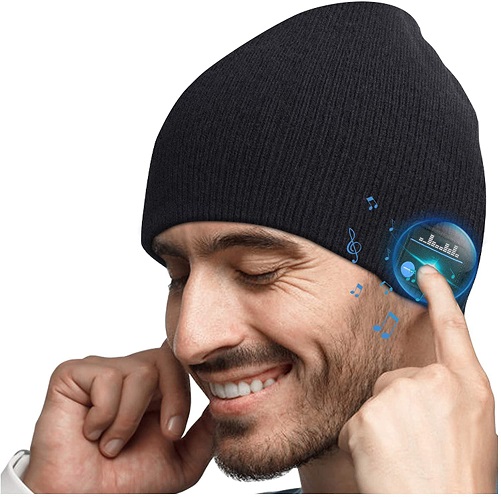 This innovative beanie features built-in Bluetooth headphones, allowing gamers to wirelessly connect to their devices and enjoy high-quality sound while keeping their ears cozy and snug. The beanie's soft and stretchy fabric ensures a comfortable fit, making it perfect for long gaming sessions or outdoor activities.
Also Read: 30 Best Gifts For Gamer Boyfriend To Make Him Surprise
Conclusion
In short, finding the perfect gifts for gamers has never been easier with the wide array of options available. From high-performance gaming peripherals to nostalgic collectibles and innovative accessories, there's something to suit every gamer's taste and preferences. With these well-chosen gifts, gamers can embark on exciting new adventures, relive their favorite gaming moments, and create cherished memories for years to come.