The seventeenth birthday is a significant occasion with the greatest 17th birthday gift ideas. In many ways, 17 years old is the final year of a child in regions where 18 is the legal adulthood age. As a result, a 17th birthday should be filled with joy and laughter. Sending a memorable present to a kid, friend, daughter, son, or another person who will be 17 this year is one of the most meaningful things you can do for them. 
Finding the perfect present for an adolescent might be tough because they don't often tell their parents exactly what they want. Find something that will get your teen excited and yell instead of socks or plain items. Teens enjoy following the latest fashion trends.
Here's a great list of 17th birthday ideas to consider whether you're celebrating a friend's 17th birthday or someone in your own family.
*** SEE MORE: 17th Birthday Caption Ideas To Impress Anyone
The Most Outstanding 17th Birthday Gift Ideas
Girls/boys at the age of 17 will be attracted to wonderful things, novelty or new items in life. For a creative, meaningful and personal gift, choose a gift according to her taste and personality.
Here are some very unique 17th birthday gift suggestions that you cannot ignore!!
and 20 more…
---
1. Sterling Silver Necklace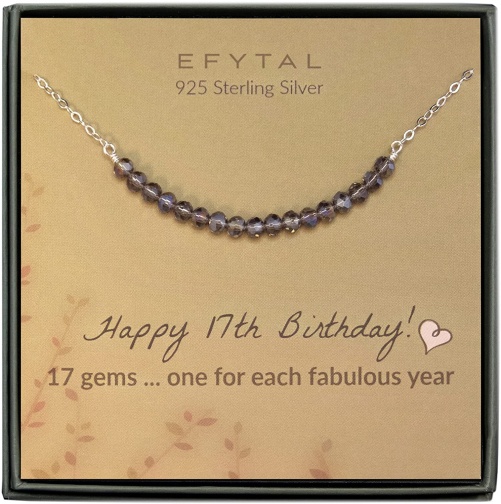 With these simple, stylish, and enjoyable 17th birthday ideas, you may help her celebrate a special birthday. She'll be reminded of your endless affection for her when she wears this lovely necklace with 17 beads, one for each memorable year.
The ideal glitzy accessory to mark an amazing young woman's 17th birthday. A thoughtful present for a teen, whether it's for a sister, daughter, grandchild, or niece.
---
2. 17-Year-Old Gifts Math Bday T-Shirt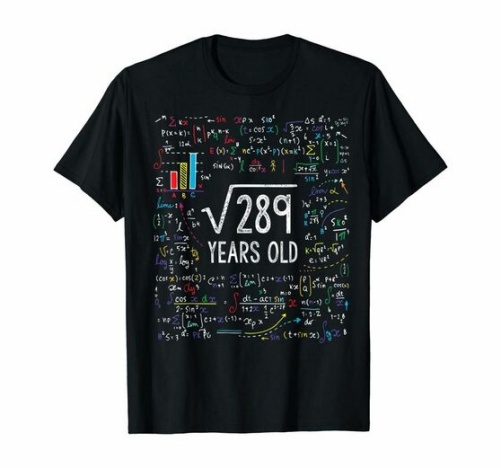 Give her a unique tee that is specifically made to highlight her age! Though few people will know the solution to the square root question right away, once they do, it will be a funny understanding of how unique the shirt is.
This is a practical gift for the 17-year-old young girl who enjoys bringing joy to those around her. It's also a terrific method for her to show off her lighter side to others.
---
3. Learn to Drive – Keyring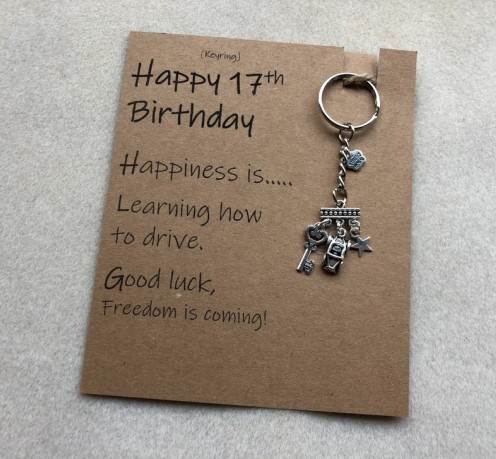 One of the best 17th birthday gifts to consider! Finally, they are getting their driver's license. Give them something to keep in their 'new' keys as a reminder. Each piece is handcrafted to order. For a little fee, you can create various 'quotes' or phrases. At no additional charge, the seller can replace the charms on the keyring.
---
4. Personalised 17th Birthday Card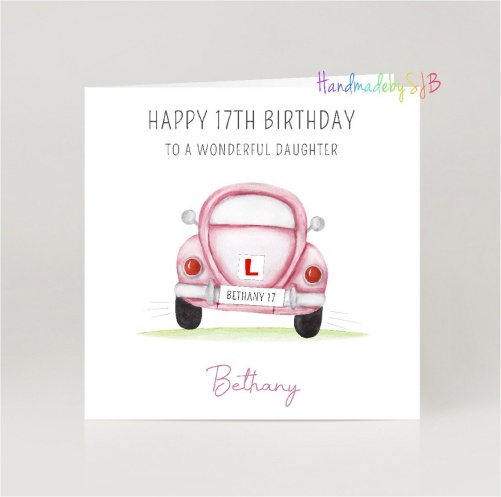 This amusing card is manufactured to order and personalized with the name of your choosing on the front. Please notice that the inside of the cards is left blank so that you can add your own personal message.
The card is 320gsm and measures 6″x6″ square with a clean white matte finish (15x15cm). It comes with a matching color envelope and is packed in a clear cellophane wallet for protection before being sent in a durable board-backed envelope.
---
5. Personalised 17th Birthday greeting card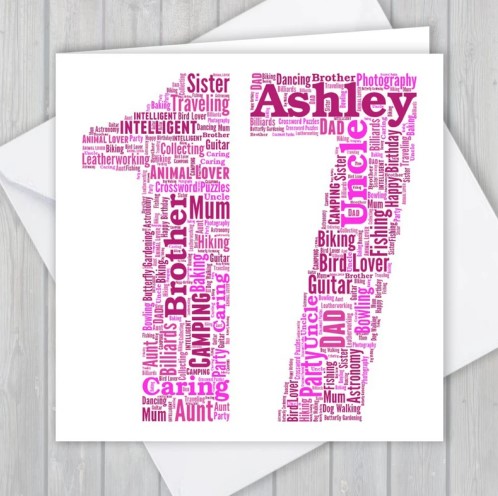 For family, friends, and loved ones, a distinctive and memorable greeting card. Add your own painstakingly chosen phrases to make the ultimate one-of-a-kind personalized greeting card that will be cherished for years.
You can add as many or as few words to your print as you like. Your image will be printed to order in the UK facility on a high-quality 250gsm card. For a sharper, longer-lasting, UV and fade-resistant finish, the seller utilizes genuine Canon inks.
---
6. Personalised Gift for 17th Birthday Letterbox Present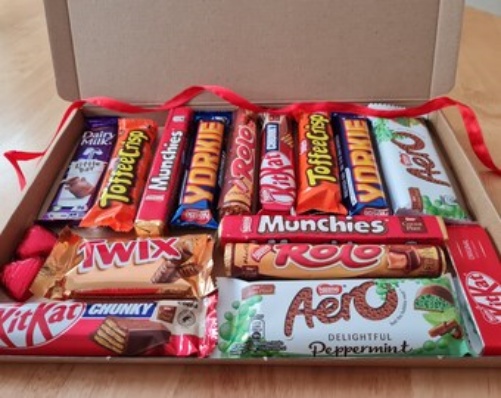 The mega box is an A4 box filled with fine chocolate and will resemble the image. Although the exact bars in the photo may not be available, each box will contain 15 unique chocolate bars and 2 Belgian Chocolate Hearts. This is one of the best 17th birthday gifts!
---
7. Funny Trump Mug For 17th Birthday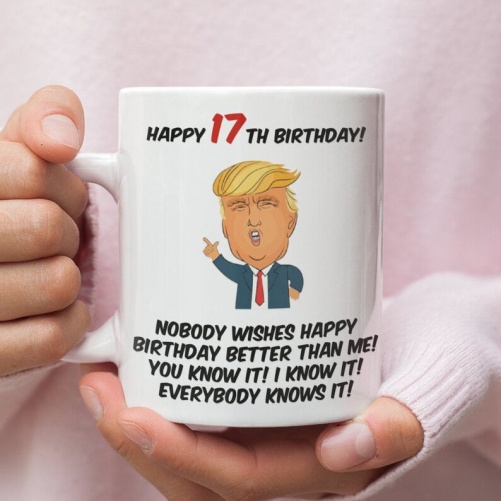 A high-quality mug is an ideal gift for anyone. This mug will stay like new no matter how many times it is washed, the print will never fade. Besides, this gift is safe for microwave and dishwasher, bringing convenience to users. Bring this meaningful gift to your beloved friend's birthday party.
---
8. 17th Birthday Wish Bracelet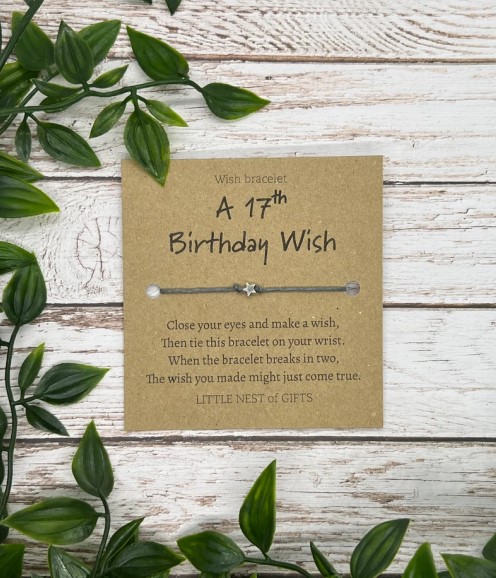 This charming tiny wish bracelet is ideal as a present. The bracelet is crafted from a waxed cotton cord that is 1mm thick. It is available in a variety of colors and includes a gorgeous Tibetan Silver Charm.
When you put on the bracelet, you are supposed to make a wish. Hopefully, your desire will come true when the bracelet inevitably breaks. The cord is 35cm long and may be tied at any length to suit your needs.
Suggestions: 70+ Funny 17th Birthday Caption Ideas
---
9. 17th Birthday Shirt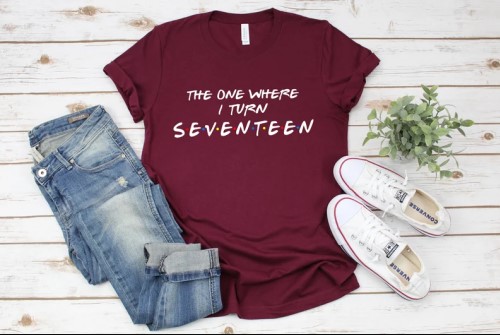 Cotton fibers are treated differently before being spun into yarn. As a result, the cloth is stronger and smoother. The side seams are located along the sides of a garment and help to keep its shape and provide structural support.
Ribbed knit collars are incredibly stretchy and help keep their form. This is one of the best 17th birthday gift ideas.
---
10. Number 17 Cupcake Toppers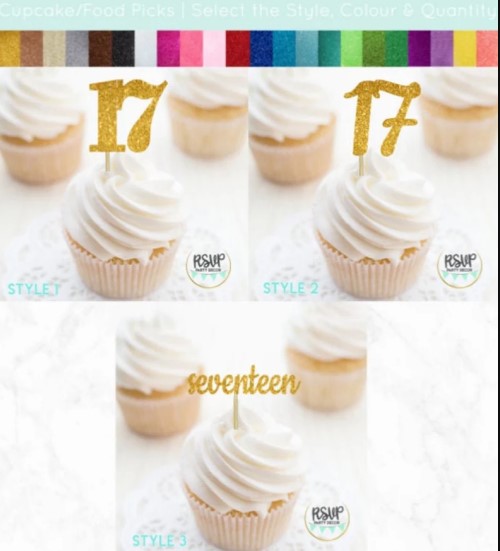 RSVP Cupcake toppers from Party Decor look great on cupcakes, canapés, and more! After your event, they can be used as momentum pieces in photo collages, picture frames, or shadow boxes. Glitter cardstock with a subtle sheen. The glitter is just on the front of the toppers; the reverse (behind the side) is matte white.
---
11. Chill Sack Bean Bag Chair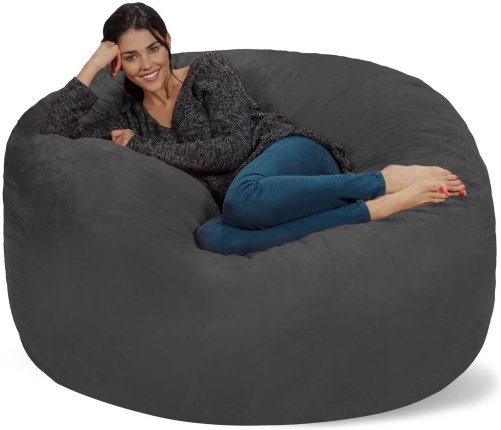 A comfy way to say "Happy Birthday" to anyone is in a colorful, retro-designed bean bag chair. It's ideal for gaming, watching movies, and so much more. Memory foam filling gives this chair greater stability and comfort than a regular bean bag chair. To match any decor, choose from six basic hues.
Collapse into a seat that molds to your body and loves you back; with room for two, you may cuddle close, and share with a companion.
---
12. Eleanor & Park Hardcover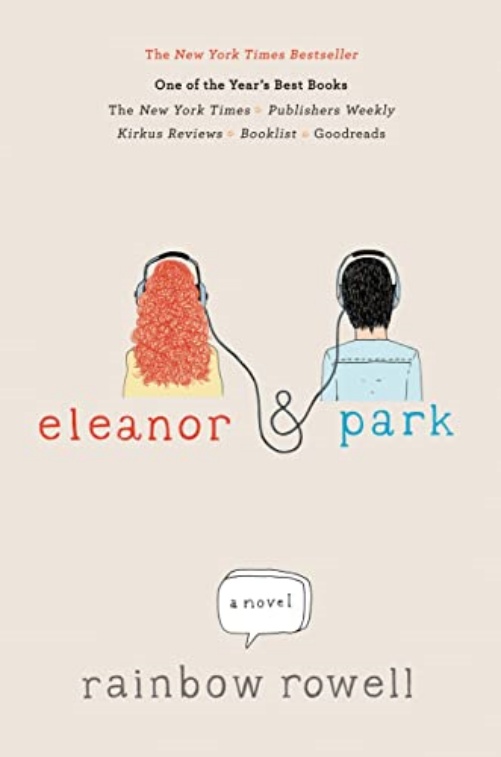 A book about youth written for teenagers is one of the best 17th birthday gift ideas. Eleanor & Park is a narrative about two star-crossed misfits set over the course of a school year.
They appear to be wise enough to realize that first loves rarely last, yet bold and desperate enough to try. You'll remember your own first love – and how hard you fell – when Eleanor meets Park.
---
13. Sony PS-LX310BT Belt Drive Turntable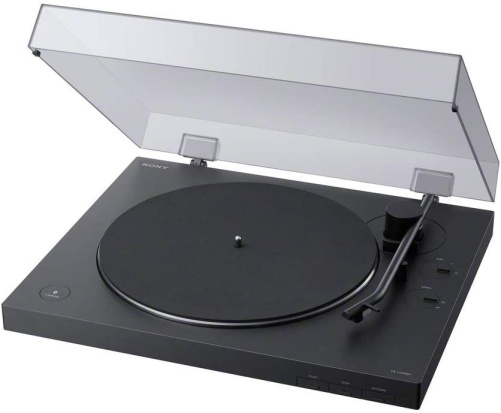 An antique-looking turntable with cutting-edge technology — we know teens will adore it! Your teen may connect to their other devices wirelessly thanks to the built-in Bluetooth.
In addition, the turntable can convert vinyl to digital MP3 format for playback on a computer. A gift with a modern yet retro feel that any 17-year-old will like. It connects to Bluetooth-enabled speakers, headphones, and other devices. Built-in Phono EQ allows for phono and line output.
---
14. The Manual to Manhood book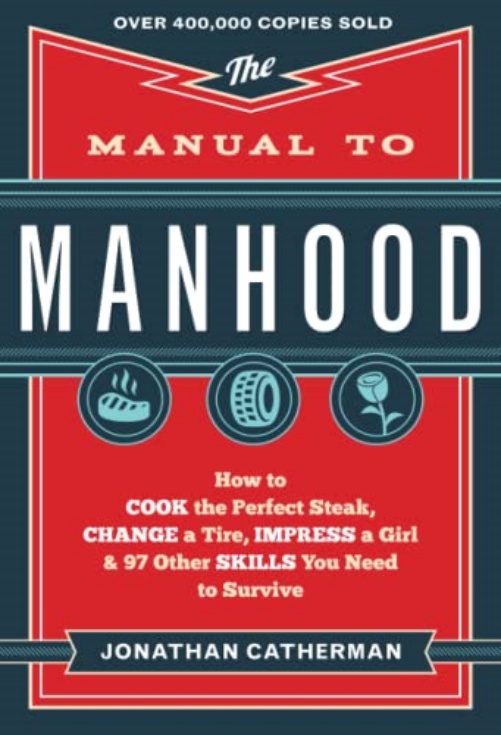 The Manual to Manhood book is a survival guide for young men. Every man should be able to complete all of the tasks in this book. Everything in The Manual To Manhood must be learned by every man.
Jonathan is teaching 'young men in the making' practical advice on how to acquire respect and avoid embarrassment on their journey to manhood. This is a novel that every young man should read.
---
15. Conair Reflections Double-Sided Incandescent Lighted Vanity Makeup Mirror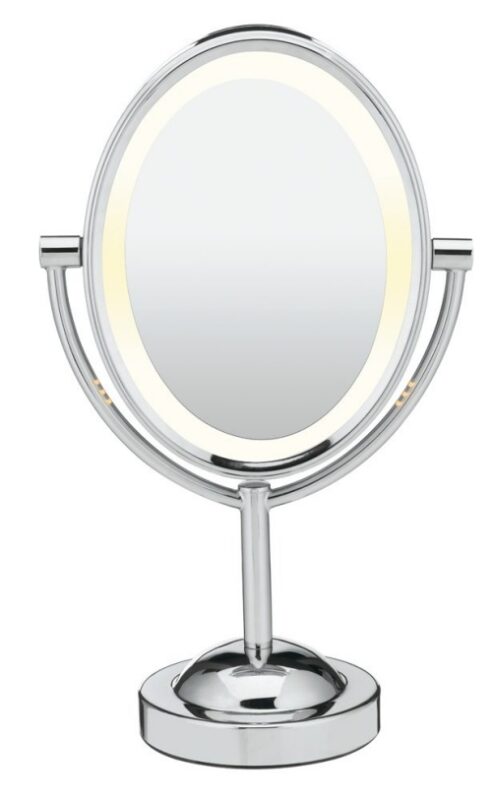 It's one of the best 17th birthday gift ideas you can consider. Teenage girls enjoy wearing makeup to express their personal style. It's a way of showing their personality. It's their chance to try out different makeup styles. As a result, this makeup mirror with natural and soothing lighting is an excellent present for her. The magnifying panels and angle adjustable stand aid the girl in enhancing her appearance with her cosmetic products and kit.
---
16. Vera Bradley Women's Cotton Weekender Travel Bag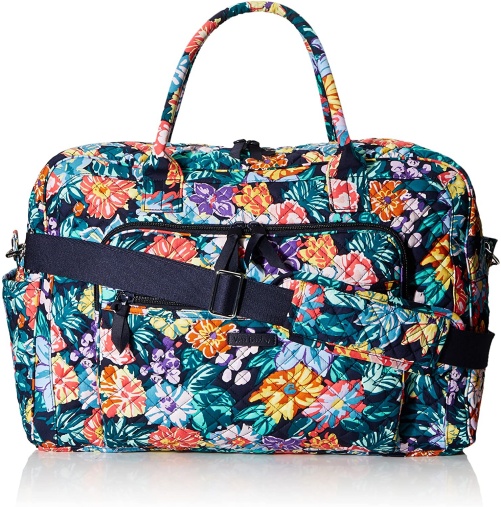 A teen girl can transfer her possessions in a Vera Bradley huge travel duffel bag, which is casual but stylish. The roomy inside and sections, which come in a variety of eye-catching fashionable patterns, allow her to organize many of her belongings, including her wallet, cosmetics, make-up brush, lip balm, portable charger, and headphones.
This high-quality cotton bag will endure a long time, making it a perfect gift choice for a 17-year-old female.
---
17. Waterproof Portable Bluetooth Speaker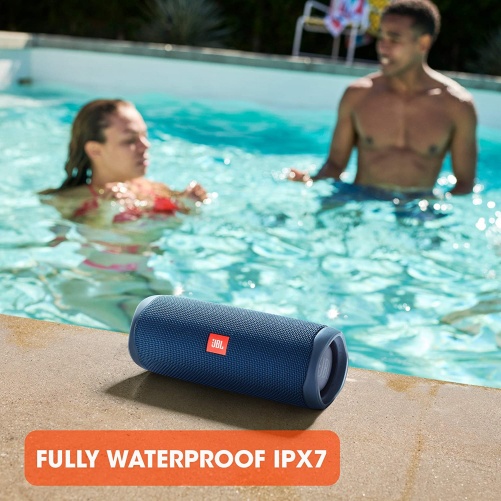 A highly desired electronic device that may be utilized for a long time is a portable, powerful wireless speaker. This popular Bluetooth speaker is composed of tough materials, and the sturdy design allows her to take it outside without fear of harm.
Furthermore, the powerful booming bass and robust sound make listening enjoyable. This is one of the best 17th birthday gift ideas!
---
18. Life Skills for Teens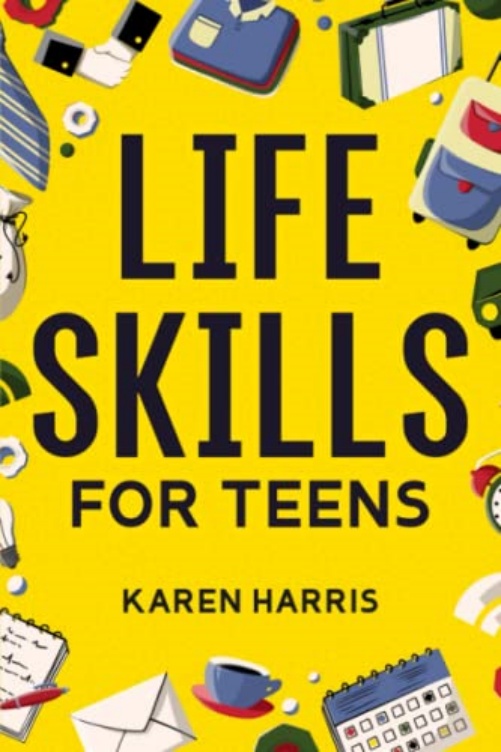 As they grow older and take on greater responsibilities, this book gives practical guidance for teenage girls who will be approaching maturity in the near future. This useful book includes a multitude of knowledge on how to execute a range of adult activities, which is particularly useful as she approaches her 17th birthday.
The finest part is the fantastic pictures, which vividly explain the cases for easy understanding.
---
19. Rocketbook Smart Reusable Notebook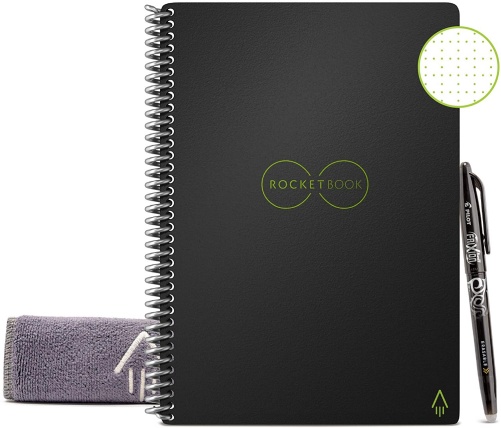 This notebook is one of a kind and one of the coolest and high tech practical gifts for high school students. Not only is it reusable, but she can also store her notes by uploading them to popular cloud services such as Google Drive and Dropbox.
Simply wipe the page with a moist cloth to reuse it. She will be grateful to you for providing her with this wonderful notepad.
---
20. Chala Mini Crossbody Handbag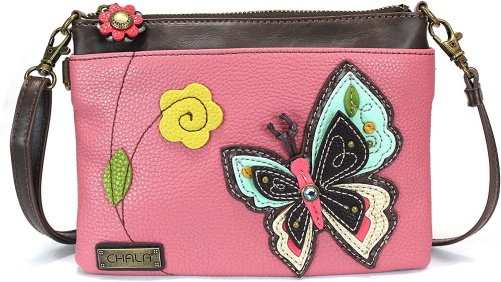 At 17, most teenagers are unable to put their phones down. They enjoy staying connected at all times. This crossbody phone purse is the ideal birthday present for a 17-year-old girl.
This front pocket is available in a variety of styles and is a standout feature of her ensemble. It's also a versatile piece because the strap can be adjusted to make the bag into a purse or pouch.
---
21. Personalized Charm Necklace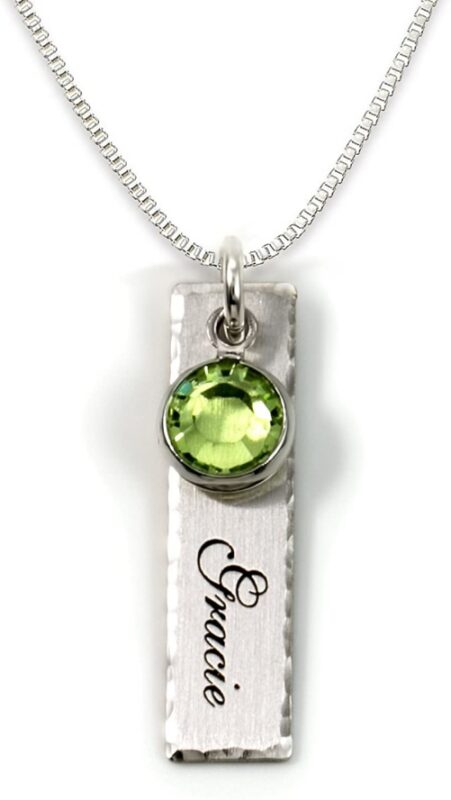 Nothing makes a lady feel more unique than having her name displayed. Make this a reality for your 17-year-old daughter by giving her this single-edge hammered personalized charm necklace.
It includes a customized pendant that you may modify with the recipient's name to make this a truly unique gift. It has a high-quality chain that makes it long-lasting. Add this jewelry to the teen girl's treasure box to etch your name in her heart.
---
22. Birthstone Leverback Dangle Earrings

She'll adore the excellent sterling silver material, a choice of gemstone to match her birthday month, and a secure lever back on these cool and attractive earrings for teenage females. The brilliance and shine of these dangling earrings will elicit pleasant comments – one of the ideal jewelry 17th birthday gift ideas.
---
23. Wireless Bluetooth Headphones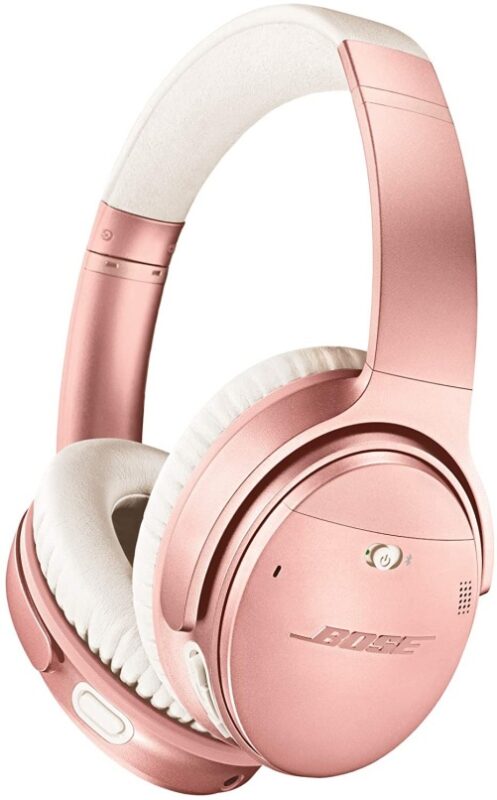 Never has technology sounded so good! Get these headphones for a 17-year-old person who wants to improve the listening experience with noise reduction and a microphone system for better voice pickup and sound quality. It also has a lot of handy features that she will appreciate and adore, such as Bluetooth connectivity.
---
24. LEGO Flower Bouquet 10280 Building Kit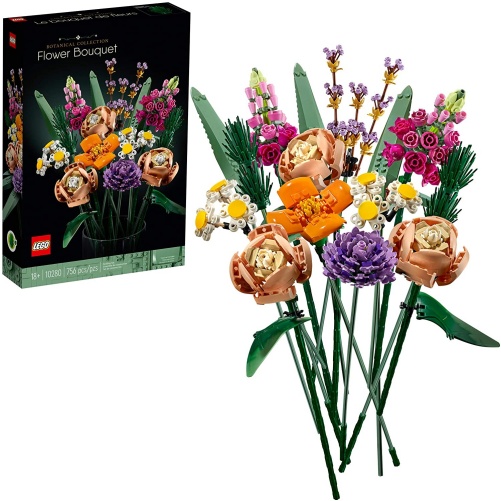 Relive her childhood by putting together LEGO pieces! This time, she gets to design her own flower bouquet using a variety of adjustable pieces to create her ideal bouquet. Her mind will be sparked by the bright mix of colors and shapes.
She can rebuild the bricks and modify the lengths of particular pieces to match the different seasons, making it one of the greatest toys for both adolescent girls and teen boys!
---
24. Fitbit Versa 2 Health and Fitness Smartwatch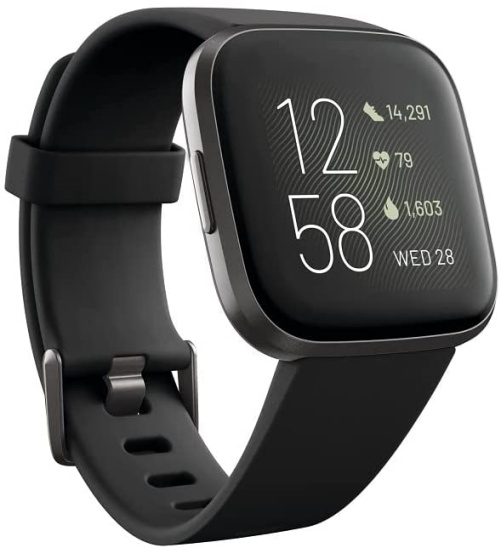 Unique smartwatches as 17th birthday gift ideas will enchant any teen boy. Built with high-tech features such as a sleep score system to help her get more peaceful evenings, Alexa integration for rapid access to the latest news and information, and fitness tracking such as steps walked and calories burned. All of these creative features will go great with his style.
---
25. Getting Things Done for Teens book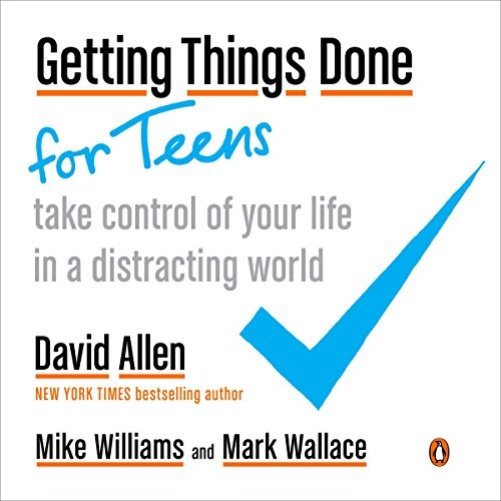 It's no surprise that individuals nowadays have trouble getting things done because there are so many distractions. This is especially true for teenagers, who are constantly bombarded with internet activities that require their attention. When he sees this book, make him smile because he will grasp its significance.
The practical and beneficial information included within will assist him in surviving and thriving in an ever-more complex world. This useful instruction will be appreciated by the teen.
---
26. Samsung Electronics Samsung Qi Wireless Charger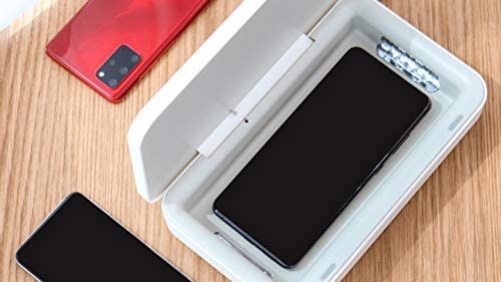 Because staying protected from germs and viruses is always crucial, this portable cell phone sanitizer is a useful addition to any teen's collection. With its elegant and compact design and UV sterilizer, he may take this device with him everywhere he goes.
This amazing gift idea will clean his phone, as well as any other small items like iPods and jewelry, to keep him healthy and free of infections.
---
27. Samsung Tab A7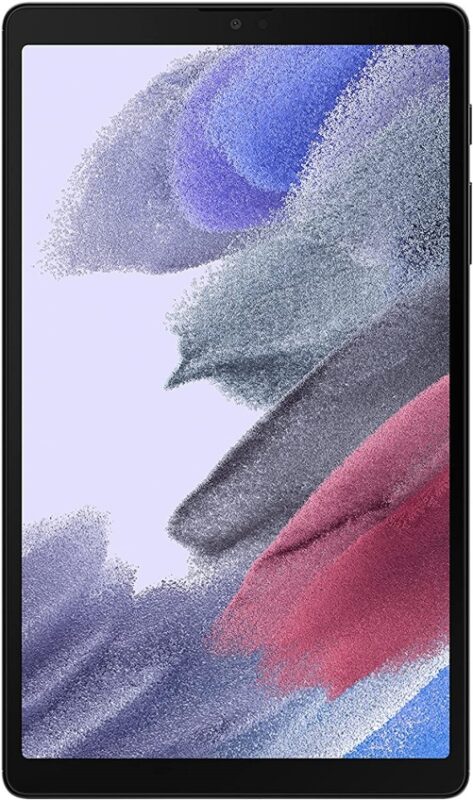 Giving your loved one a multi-purpose tablet for a birthday is undoubtedly a kind present. They will be wowed by the colorful high-definition display, which allows them to watch favorite shows, play the latest games, and read the latest news and books in rich color.
The long battery life will also be appreciated by the 17-year-old. One of the nicest birthday gifts!
---
28. Simple Modern Tumbler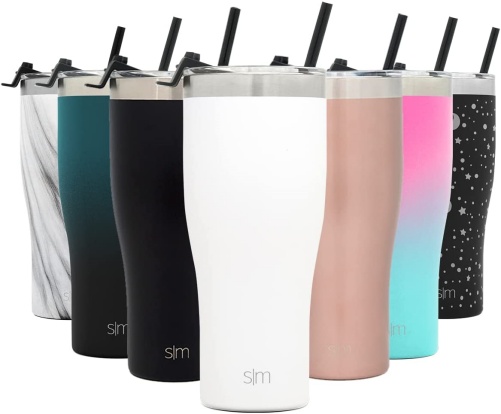 This slender cruiser tumbler is a great present for 17-year-old teens since it keeps them hydrated while looking stylish. It's stylish, long-lasting, insulated, stainless steel, and has a splash-proof seal.
Whether they are drinking anything hot or cold, this tumbler will keep their drink at the perfect temperature for hours. All Cruiser and Slim Cruiser tumblers fit into standard car cup holders.
---
29. Inspriational 17th Birthday Black Keychain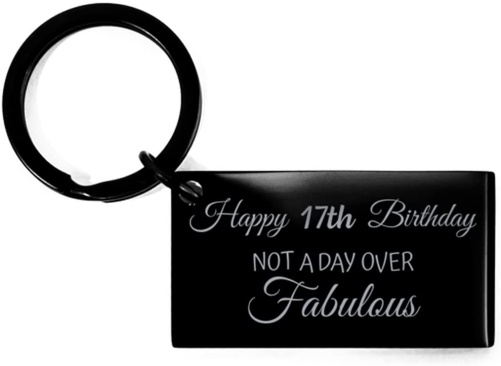 It is composed of stainless steel of the highest grade. It's extremely long-lasting, and the engraving won't fade or wear away! This keychain is made of a strong material that can survive daily use. It's also rust, corrosion, and discoloration resistant. Men, women, teens, daughters, mothers, and fathers will appreciate keychains. They'd also make a great gift for a 17th birthday girl or boy!
---
 30. Professional Printing 3D Pen with OLED Display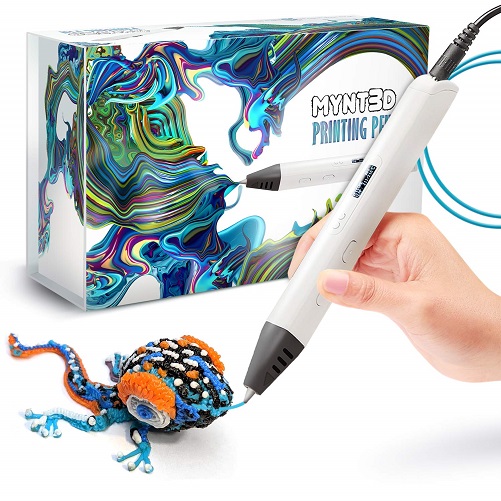 If you're looking for unique and innovative 17th birthday gift ideas, consider a Professional Printing 3D Pen with OLED Display. This high-tech pen allows users to create three-dimensional drawings and designs in real-time, making it a perfect gift for anyone interested in art, engineering, or technology.
---
31. 3D Moon Lamp Kids Night Light Galaxy Lamp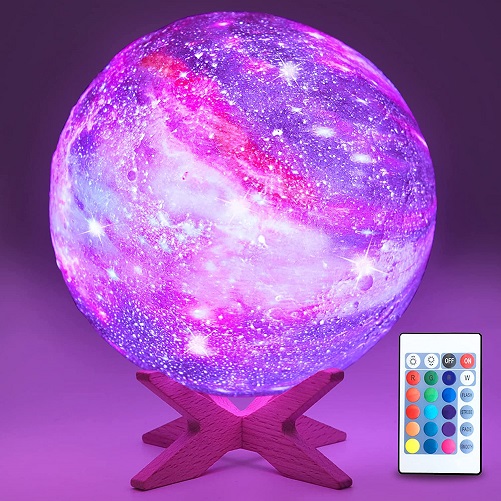 A 3D Moon Lamp Kids Night Light Galaxy Lamp is a great 17th birthday gift idea for anyone who loves astronomy, science, or just a cool visual experience. This lamp is made using 3D printing technology to create a realistic moon-like appearance. The lamp comes in different sizes, making it easy to choose one that fits the recipient's preferences.
The lamp is also equipped with LED lights, which provides a soft and warm glow to create a relaxing atmosphere. It's also energy-efficient and has an extended battery life, making it ideal for use as a night light in a bedroom or office.
*** Related Post: Amazing Birthday Gifts For Daughter
Conclusion
Above is our list of what we consider the best 17th birthday gift ideas. Choose something that reflects her youth and vitality. She will be drawn to things that are hip, exciting, and interesting during her adolescent years. Furthermore, your gift can be unique, amusing, profound, and personalized. It should ideally match her taste and personality in order for her to treasure it for a long time. Our extensive gift list features a wide range of options and pricing. So take your time and enjoy searching for, selecting, and purchasing the ideal gift.