Without the diligence, hustle, and thoughtfulness of administrative professionals, offices would inevitably fall apart. Administrative Professionals' Day, formerly known as Secretaries' Day, to recognize and thank them for their great contributions. It is held on the last Wednesday of April every year. So there's still time to choose Administrative Professional gift ideas for the people in your office who make everyone's life easier.
50 Administrative Professional Gift Ideas They'll Love
Attentive administrative assistants are the unsung heroes of the workplace. That's why we've scoured the internet and picked out this list of incredible gifts for Administrative Professionals Day. Now it's time to treat your admin and keep up the good work all year long with these best Administrative Professionals Day gifts.
1. Professional Cat Petter Shirt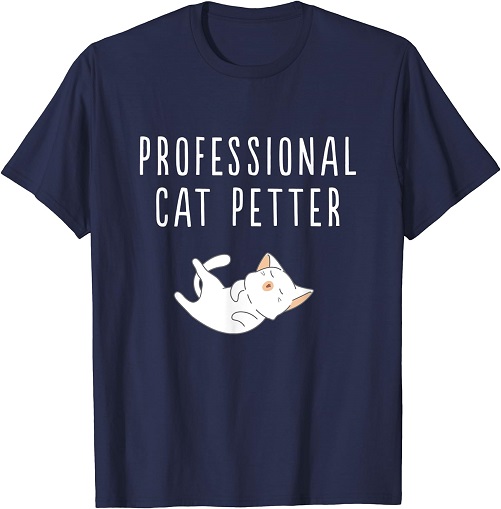 Giving a funny shirt is never wrong when it comes to the best Administrative Professional gift ideas. This is one of the must-have items in everyone's wardrobe. With a cute graphic of a cat, this tee is sure to make them laugh out loud.
---
2. Acupressure Mat & Pillow Set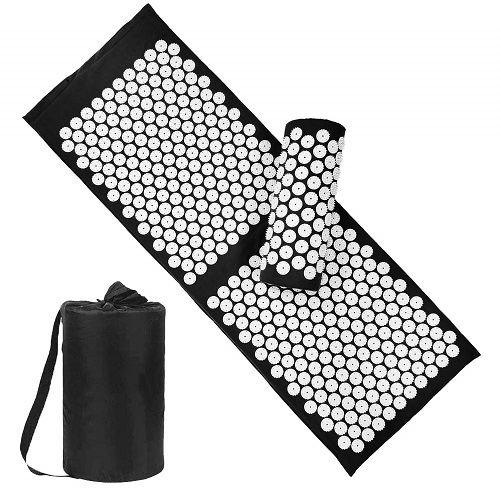 Administrative assistants always have to sit in chairs all day and this is not good for your health. That's why Acupuncture Mats can be of great help to them. If anything, their body will thank you for your thoughtfulness. This Acupressure Mat & Pillow Set works to treat muscle aches, insomnia, pain and stiffness, really a great gift for office workers.
---
3. California Wine Mixer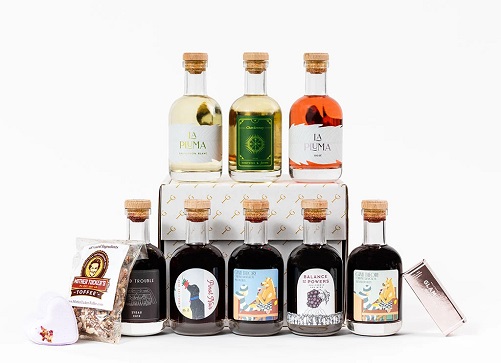 This wine box offers a trip across California wine country to your home. Including eight wines inside the box, your administrative assistant can taste wine in mini bottles. Whether they're drinking with family, friends, or celebrating the end of a workweek – this gift is a wine lover's best friend.
---
4. Portfolio with Notepad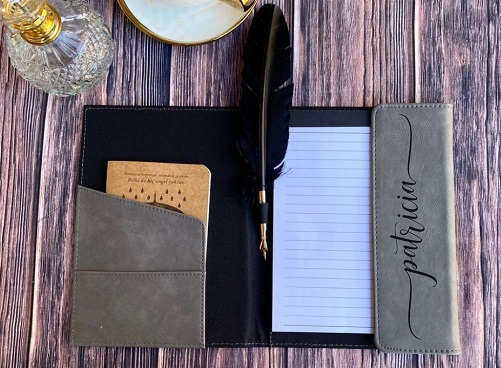 Want to find something to support their work? This Personalize Gray Leatherette is the best choice. One of the best things about this notepad is it can resist water spots, cleans eaisily and is durable for the needs of daily use. The high quality of the product is sure to impress every giftee, making it one of the best administrative professional gift ideas.
---
5. The Office Scotts Tots Personalized Mug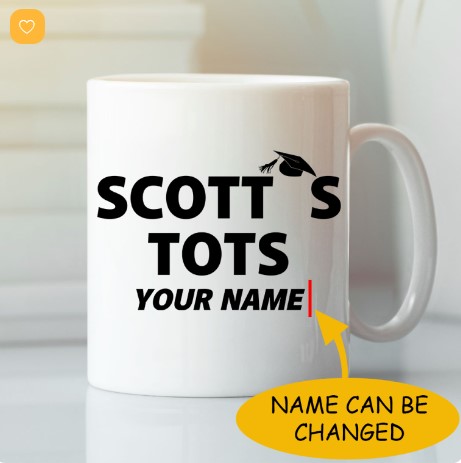 This funny mug is perfect for coworkers, friends, and family, who are big fans of Scott's Tots, The Office. Enjoy your favorite beverage out of this personalized mug and add your name to it. Give it to your admins and they will appreciate it. Imagine every time they use it and will remember your thoughtfulness. Such a great administrative professionals day gift you shouldn't miss!
---
6. Deluxe Spa Day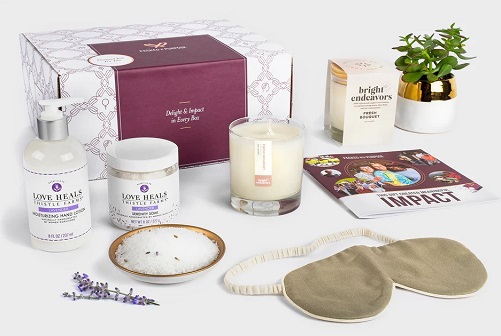 This care package spa gift includes naturally gluten-free B. toffee, lavender shea butter hand cream, French lavender bath bomb, 9 oz Lavender Sage Scented soy wax candle, and a complimentary gift card with the personalized message on the card. Pamper them with this set as an administrative professionals day gift.
---
7. Knight Pen Holder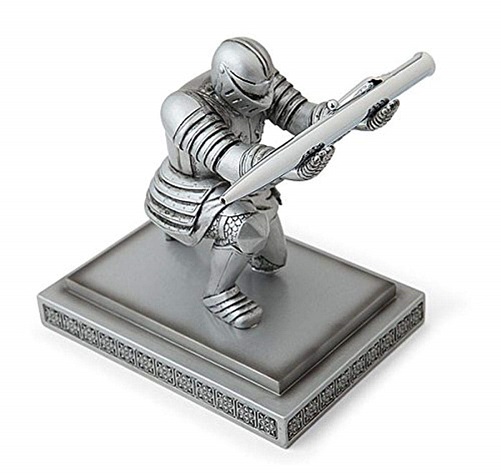 With this regal design, your administrative assistant will always have a pen close at hand. The plastic knight statue comes with its own refillable black ink pen and serves as a nice reminder that the pen is more powerful than the sword. It's so fun and useful so don't forget to add it to the list of administrative professional gift ideas.
---
8. The Bold Type Dunder Mifflin Mug World's Best Boss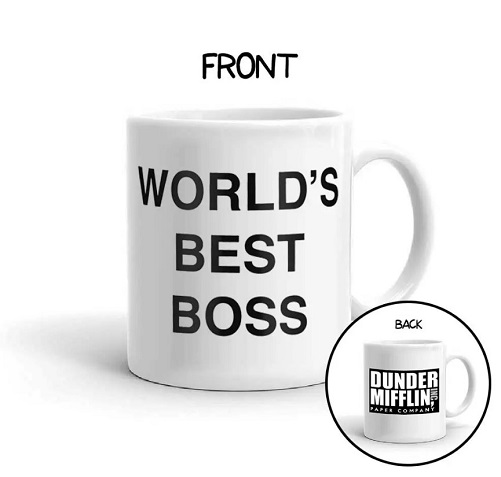 Simple and impressive, this mug would be a one-of-a-kind gift for your boss. The funny mug with the Dunder Mifflin logo will surely make you excited and happy when drinking coffee with it! Looking for fun administrative professionals day gift ideas, consider this mug.
---
9. Caffeine Soap (Set of Three)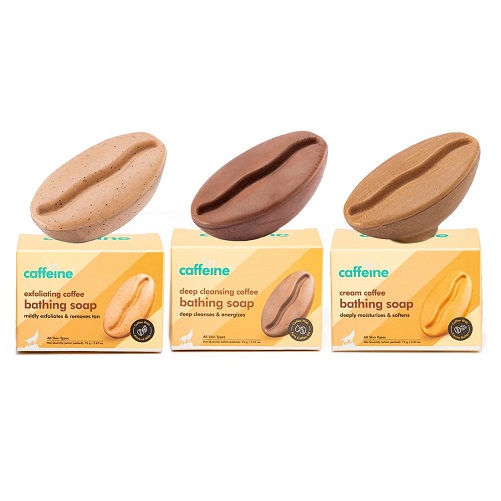 You may not know, showering in the morning can help us be full of energy for a long day. It would have been better with the help of these caffeine bar soaps. Menthol-scented soaps are infused with caffeine, which can be absorbed through the skin (about 200 milligrams per wash) to provide a slight pre-latte jolt before work.
---
10. Handipug Novelty Finger Puppet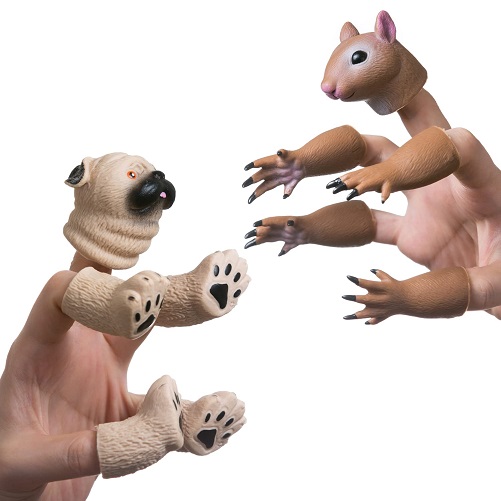 This adorable finger puppet features a tiny pug with cute little paws, ready to assist with a wag of its tail. It's a fun and playful way to show appreciation to the administrative professionals who keep things running smoothly.
Whether they need a quick break or a moment of stress relief, this Handipug Finger Puppet will brighten their day and bring a sense of joy to their work environment. It's a small token of gratitude that acknowledges their hard work and dedication, reminding them that their efforts are valued and that a little laughter can go a long way.
---
11. Pac-man card Game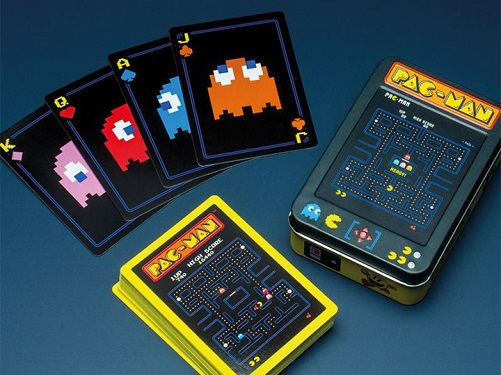 Pac-Man is one of the classic games of all time. These Pac-man card Games would be ideas for administrative professionals day for Pacman lovers. This game goes with 108 cards to play with up to eight people on three different difficulty levels. Get as many fruits and PAC-DOT cards as you can while avoiding those troublesome ghosts.
---
12. Personalized You Have Been Such A SOB Mug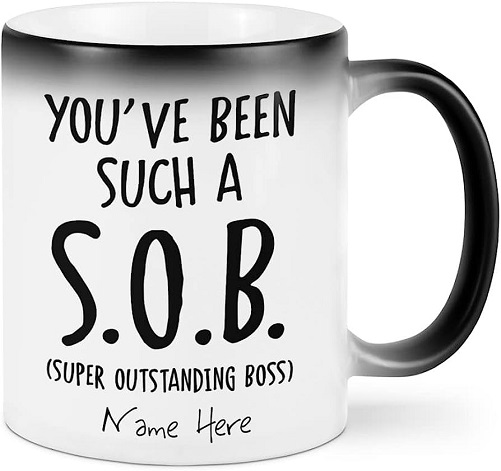 Say THANK YOU to your best friend, coworker, boss, or favorite person for no particular reason with this great mug! It can be an ideal customer appreciation gift ideas alternative. It is cheap as well, only $16.95 each so you can buy in a bulk without breaking the bank. Add the recipient's name on the mug and you have a unique administrative professionals day gift.
---
13. Merlot Wine Making Kit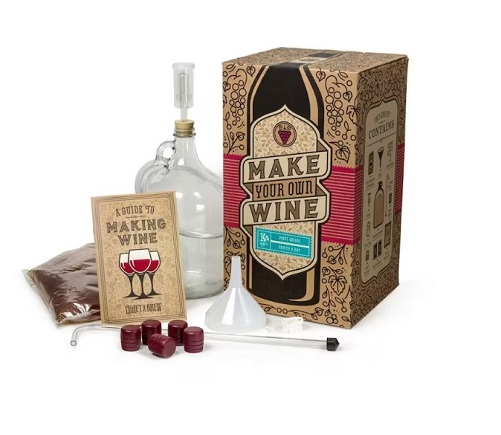 What could be better than having a winery right in your kitchen? As it turns out, making wine just got a whole lot simpler and easier with this Merlot Wine Kit. The kit comes with all the supplies you need to become a master winemaker at home. These are fun ideas for administrative professionals day that your AA should have.
---
14. Apple AirPods Pro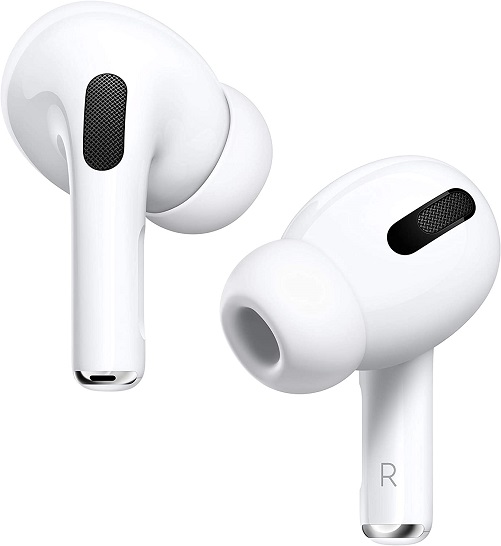 Apple AirPods Pro are sweat and water resistant, cancel out noise for full sound immersion, are easily compatible with Apple devices, and come with a wireless charging case, which gives 24-hours of battery life! They can help them step up their work from home set up with a gift they will want to use every day.
---
15. 100% pure Essential oil sets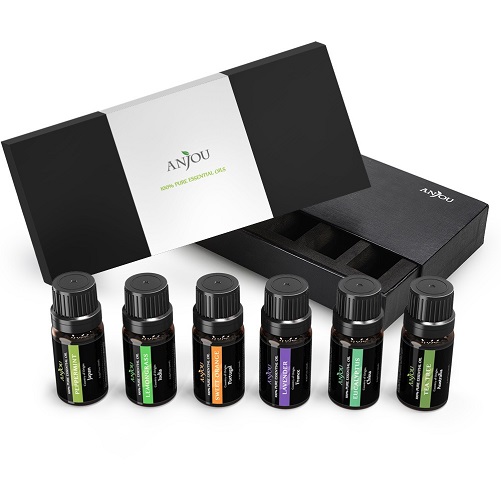 These days, essential oils are popping off on social media and really all over the place. New studies are coming out regularly showing that it's more than woo woo and pseudoscience — authentic oils have tangible benefits! So, give them these Sixth Scents as a great idea on Administrative Professionals Day.
---
16. Celestial Notebook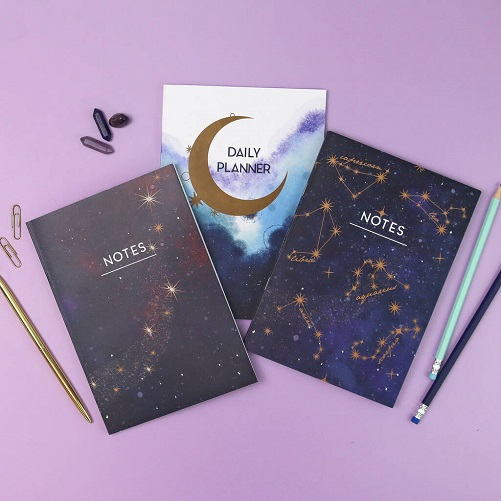 Take all note that out of this world by this astrological notebook. It has a nice matte cover and an elastic band to hold it in place. The notebook includes 144 lined pages for a variety of thoughts on space, extraterrestrials, or conference call numbers. Add this one to the list of administrative professional gift ideas.
---
17. Personalized Marble iPhone Case
Want to find a cheap gift on Administrative Professionals Day? Phone Case is the best choice. This iphone case not only has a nicer appearance, much higher quality than the usual ones, it also can be customized by adding the name or particular word on it.
---
18. Multi-Grip Lite Pull-Up Bar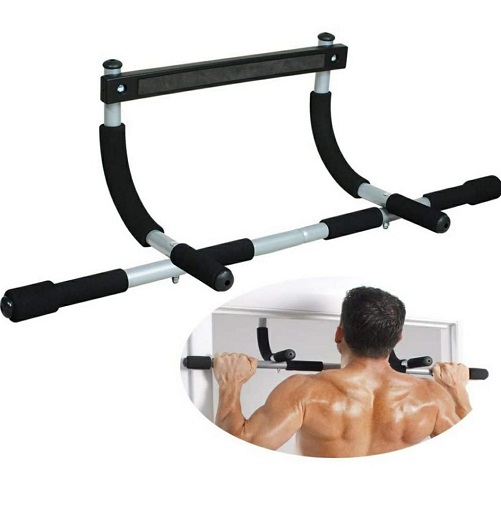 Does your recipent often work out? Well, giving them a great addition to their home workout routine is an ideal option. If you're wondering about the best administrative professional gift ideas, consider this super sturdy Multi-Grip Lite Pull-Up Bar. With the clever design, this foam grip pull-up bar will help them improve the strength and fitness of the chest, back, shoulders, abs, and arms.
---
19. Co Workers Are Like Christmas Light Shirt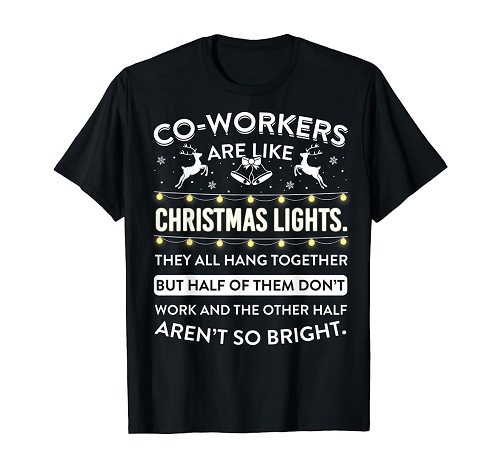 Featuring the funny quote, this design will surely be the best option for you to troll your coworkers. On days when they feel overwhelmed and stressed by work pressure, they need a little humor to make life more enjoyable and easier. This shirt is a good choice when looking for happy administrative professionals day gifts.
---
20. 100 Books Scratch Off Poster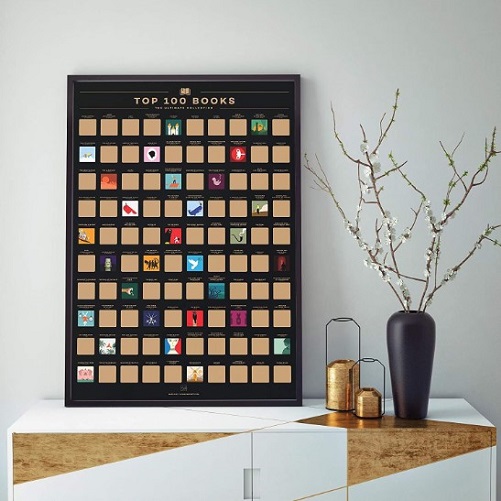 This chart showcases 100 classic books that everyone should have on their reading bucket list. From Macbeth to Freakonomics, there are plenty of titles to get you scratching away to reveal compelling illustrations for each.
---
21. Flexible USB Touch LED Lamp and Plant Pencil Holder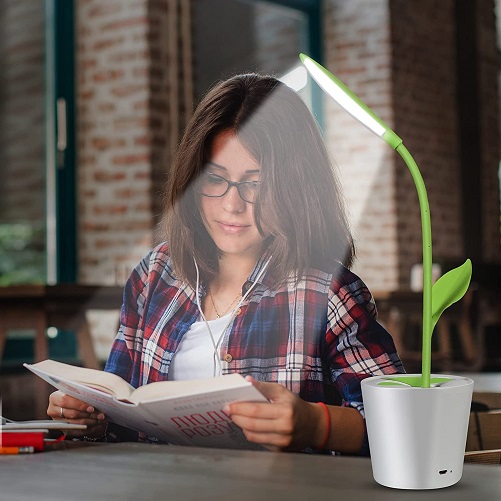 Administrative professionals are very busy. They work all day and even evening. So, to protect their eyes and make their life a bit easier, give them this rechargeable USB desk lamp. It also doubles as a pen holder! This lamp with a cute potted plant shape would be a perfect gift for those who love plants, making it one of the great ideas for administrative professionals day.
---
22. Administrative Professionals Day Thank Your Staff Gift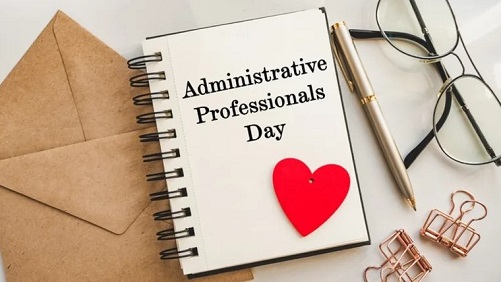 Great things come in small things like these packages. It will be a sweet way to say thank you to your employees, coworkers or team members. The gift also includes a fantastic gift box with the label in the photo with a unique "Team" slogan. You can add your perseonalised message if you want on the lid of the box for FREE.
---
23. Personalized Goodnight Little Me Book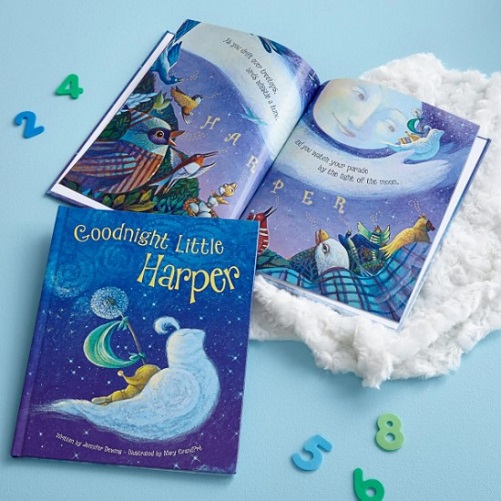 Out of all the gifts on this list of administrative professional gift ideas, this book is our favorite for administrative assistants with families. With beautiful illustrations by Jennifer Dewing, their kids have a goodnight and interesting stories before going to bed.
---
24. Assorted Sweets and Chocolate Box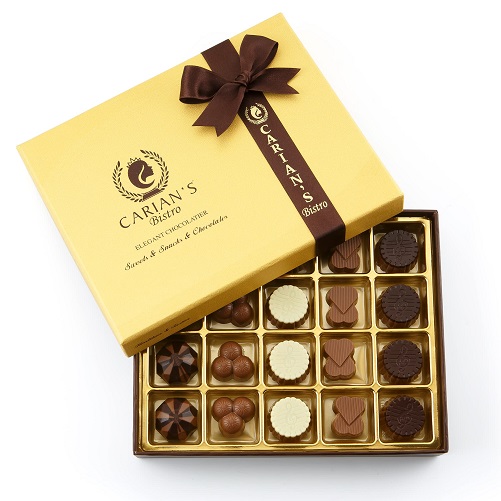 When it comes to selecting a gift for administrative professionals, an assorted sweets and chocolate box can be a delightful choice. It offers a variety of flavors and treats that can be enjoyed during breaks or shared with colleagues. When presenting the gift, consider packaging the assortment in an elegant and decorative box, or you can opt for a pre-packaged gourmet sweets and chocolate gift set available from various confectionery retailers.
---
25. Scented Candles For Desk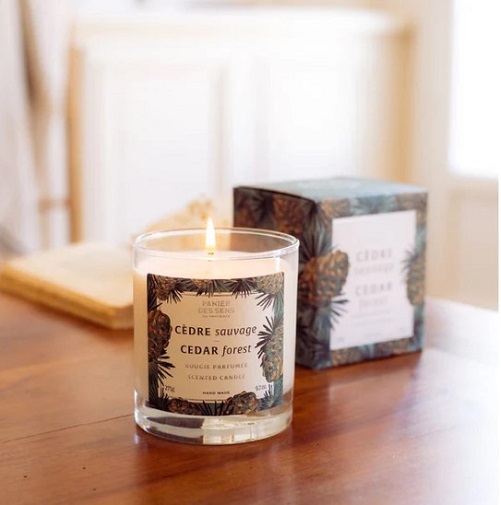 When it comes to selecting a gift for administrative professionals, scented candles for their desk can be a thoughtful and practical choice. Scented candles not only add a pleasant aroma to their workspace but also create a soothing and relaxing ambiance. Make sure to choose candles made from high-quality, non-toxic ingredients and with a long burn time. Additionally, consider selecting candles in attractive containers that complement the workspace aesthetics.
---
26. Retro Pens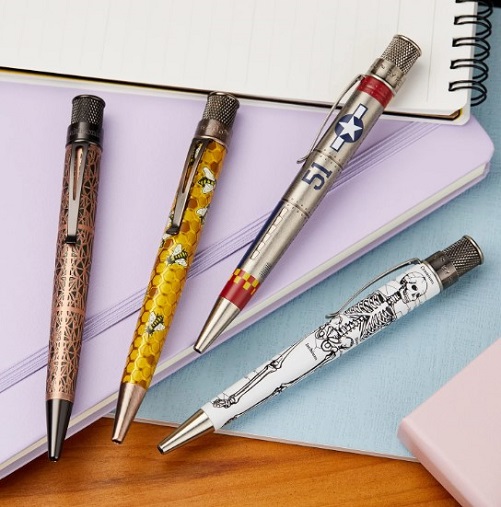 What are the best administrative professionals day gift ideas? If you're still wondering about that, consider these Retro Pens. A set of five click-top pens in matching muted colors could dazzle any '60s administrative assistant.
---
27. Aluratek 7-Inch Digital Photo Frame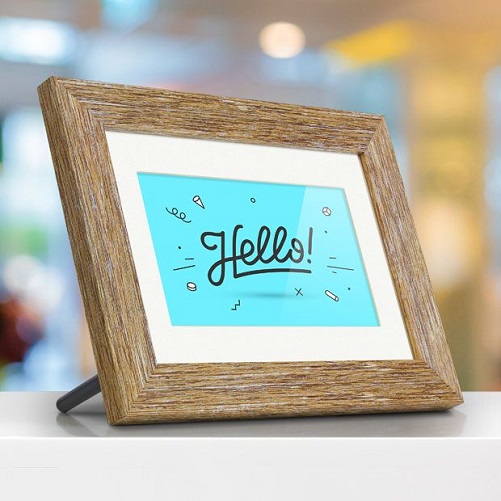 With this digital photo frame, users can upload photo files from a memory card or flash drive and turn them into an automatic slideshow. Allow them to put more photos of their loved ones and pets on their desk or anywhere they want.
---
28. Sheep Push Pin Holder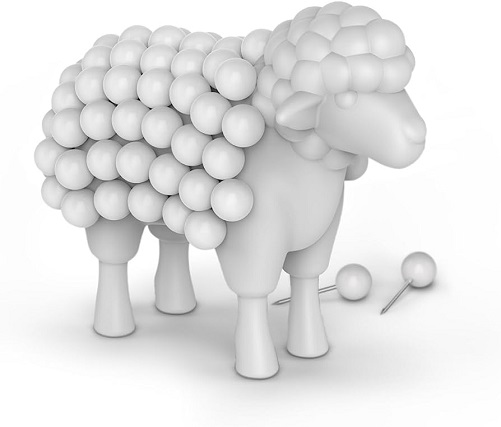 This sheep not only has a lovely appearance, but it also has extremely useful effects for office workers. In fact, this desktop sheep helps with all your pins! The smart pin holder is great for any animal lover who has a constant need for staples.
---
29. Cat Post-it Holder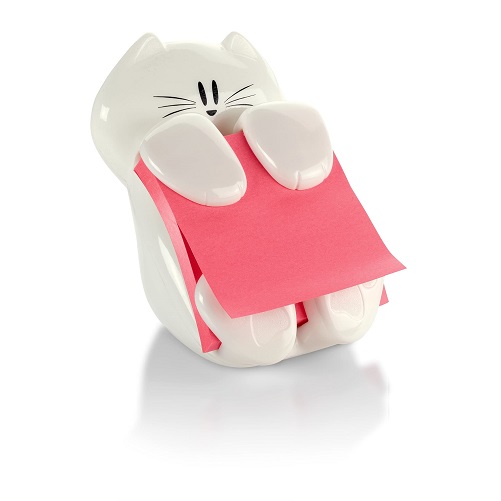 Here's another useful animal office product: A cat dispenses sticky notes. This Cat Post-it Holder should have on your basket of administrative professional gift ideas. The cute cat comes with a pack of Post-Its and can be refilled with any 3 x 3 inch sticky note. Such a clever design to personalize your workspace!
---
30. Black-Owned Boston Gift Box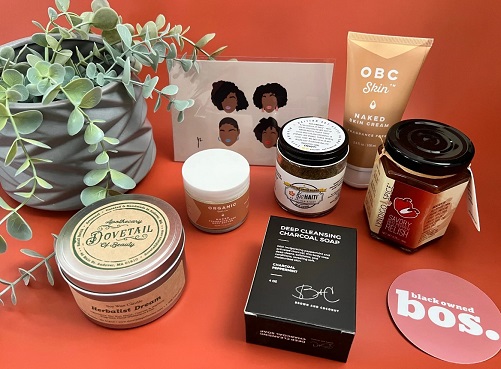 This curated gift box is a great way to support 7 local Black and women-owned businesses in Boston! Perfect as a gift for your colleagues or loved ones. It includes small-batch handmade pineapple chutney, a rejuvenating bath bar, soft lip balm, refreshing hand sanitizer, a Haitian spice blend, and colorful art piêc by a talented local painter!
---
31. Memory Foam Chair Pillow – Administrative Professional Gift Ideas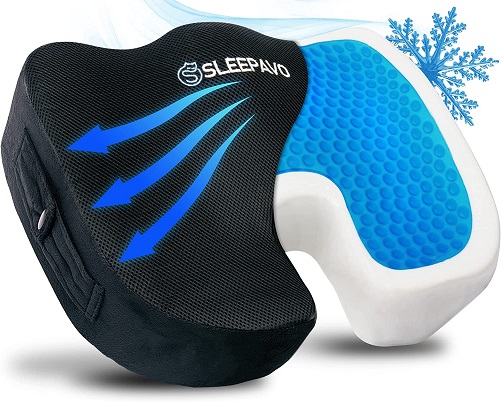 Administrative assistants are always busy and they certainly have to sit a lot, which is not good for their health and their spines are under a lot of pressure. That's when Memory Foam Chair Pillow are created and come into play. This gel cushion provides excellent postural support and proper spinal alignment.
Whether they work remotely or come to the office, Memory Foam Chair Pillows will make them so much more comfortable and relaxing every day!
---
32. Kombucha Brew Kit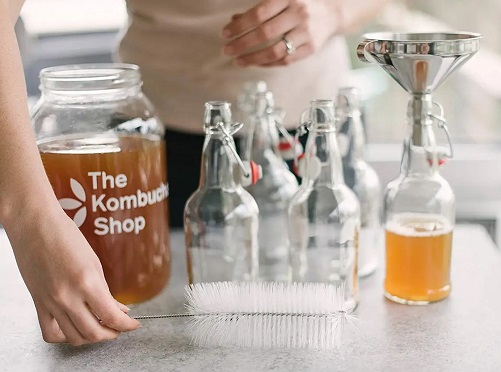 For the connoisseur or simply a lover of all things natural, the Kombucha Brew Kit is the ideal gift. The gift comes with a 1-gallon glass pitcher, cane sugar, black tea, and instructions for preparing the drink for consumption in just two weeks. It is one of the best recommended administrative professional gift ideas.
---
33. Nessie Tea Infuser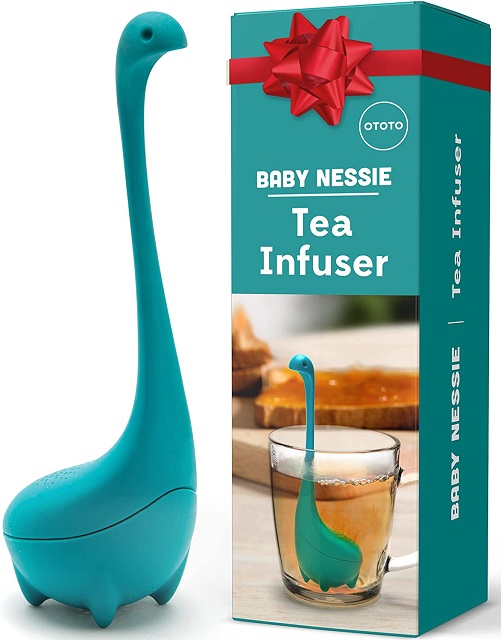 Looking for happy administrative professionals day gifts or housewarming gifts? No one can resist hilarious kitchen gadgets, like this cute loose leaf tea infuser! It makes the perfect lovely gift for foodies, especially for your administrative assistants who are into the fun things in life, such as an afternoon tea time. Add a little fun and flavor to administrative assistants' lives with this little dinosaur.
---
34. Kindness Stone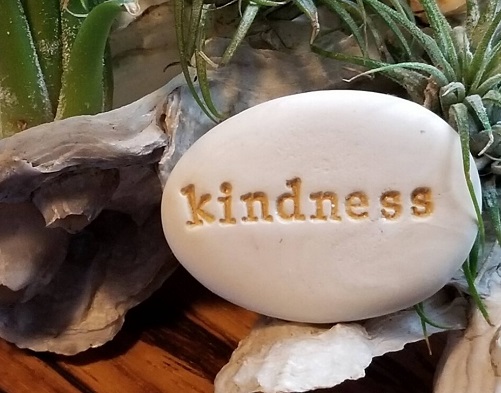 The kindness stone is always a meaningful gift for all administration assistants. It is an interesting way to remember to be kind everyday, perfecr gift for anyone who loves rocks. Give them this stone as a thoughtful administrative professional gift ideas and an impressive decor for their desk.
---
35. Motivational Quotes Coaster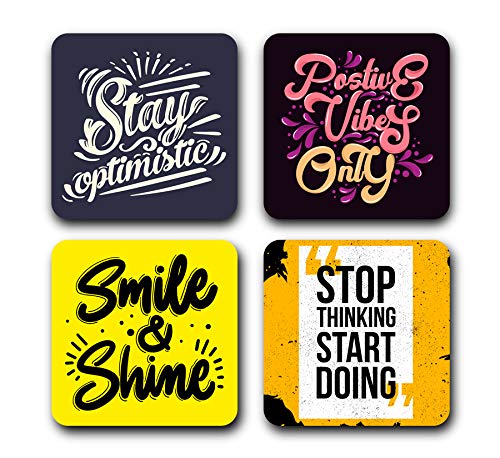 Motivational quotes coasters can be one of the best gifts for administrative professionals day as they provide daily inspiration and encouragement. When selecting motivational quotes coasters, look for durable materials like cork or ceramic that can withstand daily use. These coasters can serve as both functional and decorative items on their desk, reminding them of their capabilities and motivating them to excel in their work.
---
36. Mountain Valley Raw Honey Gift Set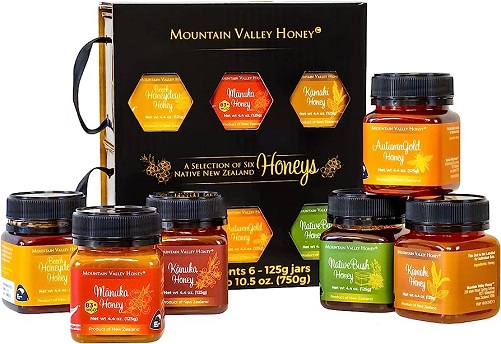 This Mountain Valley Raw Honey Set is a must for gourmet enthusiasts. Whether you want to surprise your administrative assistants, your family with a tasty gift set, or you simply want to keep your body nourished, this set is the perfect idea. This honey collection is sustainably sourced in the wilds of New Zealand, all natural, unpasteurized and pure. It will be a big hit on the list of best administrative professionals day gifts.
---
37. Karma Scents Premium Incense Sticks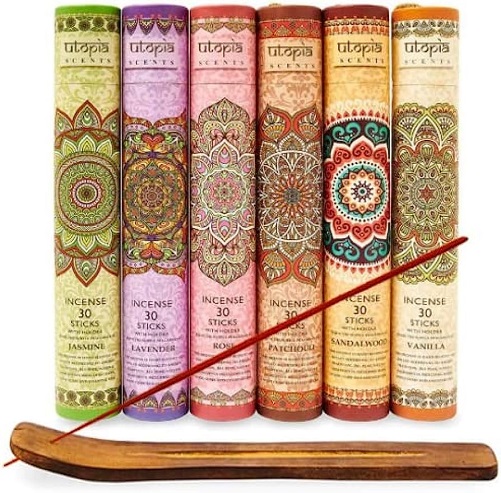 Karma Scents Stick is great for those who want to protect their space and energy. They are hand-mixed and rolled in India according to an ancient tradition. With pure and natural ingredients, including essential oils, herbs and wood gums, these hand-rolled fragrances will delight your administrative assistant.
---
38. Administrative Assistant Organic Tote Bag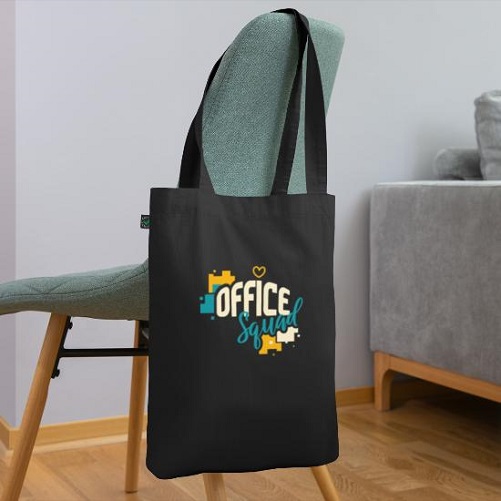 Your administrative assistant will love this eco-friendly kraft mailbag. Printed with plant-based ink, this bag will be her daily favorite item. You can pick the best administrative professional gift ideas from 4 different colors: gold, white, natural and light pink.
---
39. Monogram Earrings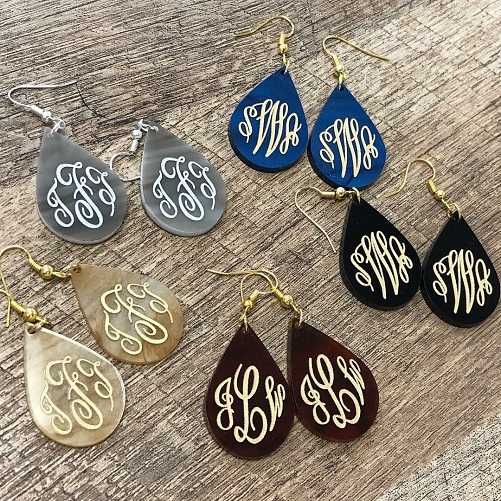 You can never go wrong with monogram gifts! People go crazy for things that are personalized, and these earrings will impress! With quality and affordble price, it will be a big hit on your list of gifts for administrative professionals.
---
40. Geometric Ring Holder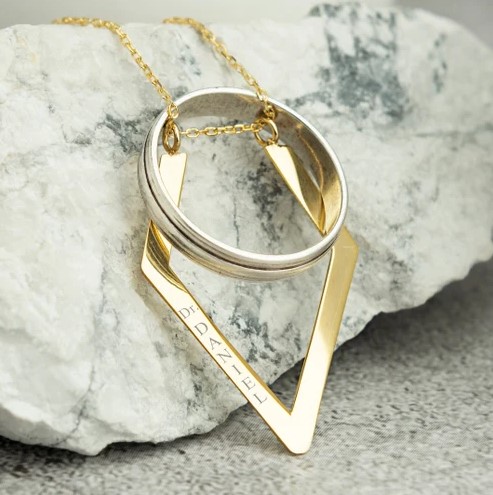 3D ring holders look interesting and they will add a fun charm to your decor. Give your assistant and they will love it. It not only keeps their rings in a fixed place, but it is also a great highlight for their homes.
---
41. Macrame Keychain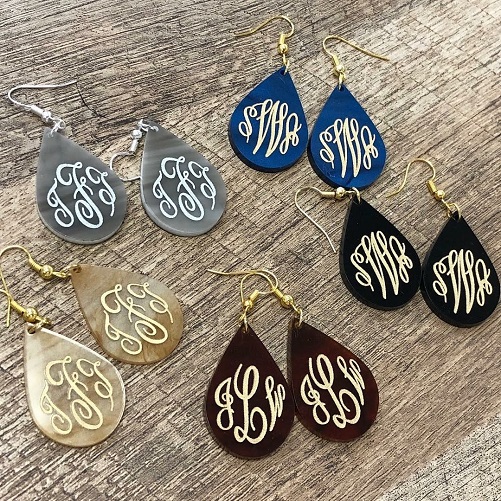 Another idea for your collection of administrative professional gift ideas, this beautiful keychain will touch one's heart. This pretty keychain is made from super soft cotton string. You can also hang it on your purse or bag.
---
42. Burts Bees Essential Everyday Gift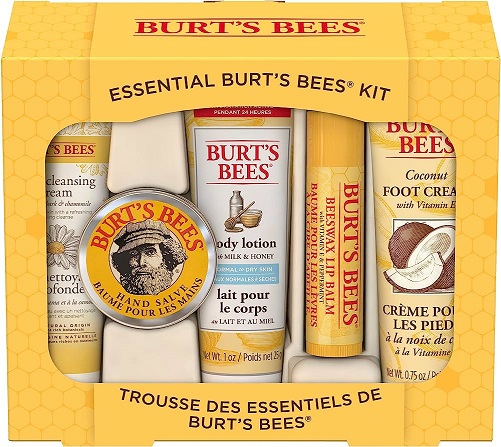 A thoughtful present that will allow your assistant to be pampered. This set will satisfy anyone, it includes body lotion, lip balm, hand salve, and foot cream. Give them this set and keep them glowing on the inside and out.
---
43. Leather Writing Journal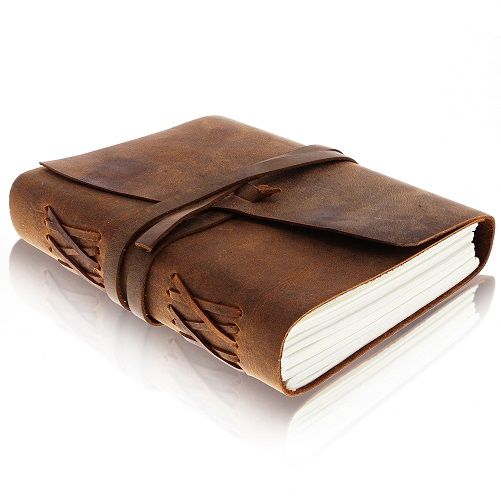 Your assistant will love the style and look of this Leather Writing Journal. Made of high-quality PU leather, perfect for travel or outdoor activities. Having a secret diary to write down all your thoughts and feelings is a terrific way to lessen stress too. It's one of the most interesting and useful administrative professional gift ideas this year.
---
44. Little Letter Single Initial Bracelet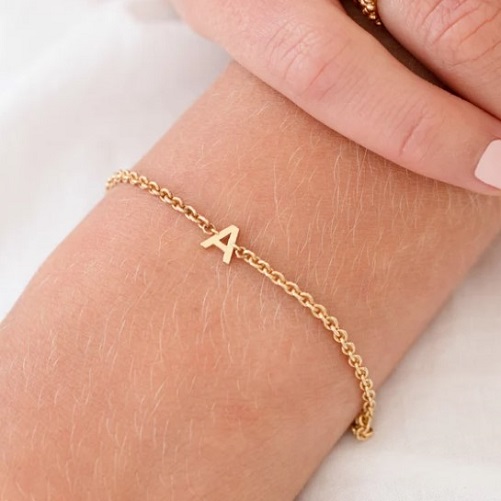 Simple yet beautiful, this personalized bracelet would be a perfect gift for your loved one on this Administrative Professionals' Day. The bracelet is finished with a sweet little rose that creates a beautiful touch, sure to be cherished for years to come. Personalized the gift by adding the initial of the recipient and making it more special.
---
45. Adorable Owl Socks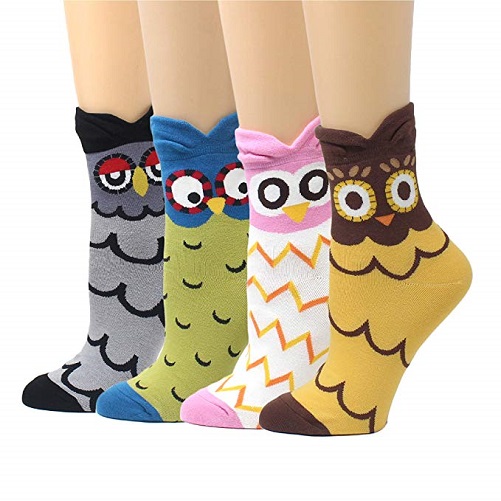 Everyone needs some cute and warm socks to stay cozy during the winter. It can be a great everyday sock, but it's also great for outdoor sports, like running, climbing, or hiking. These owl socks are sure to be a hit on our list of administrative professional gift ideas.
---
46. Dainty Feather Necklace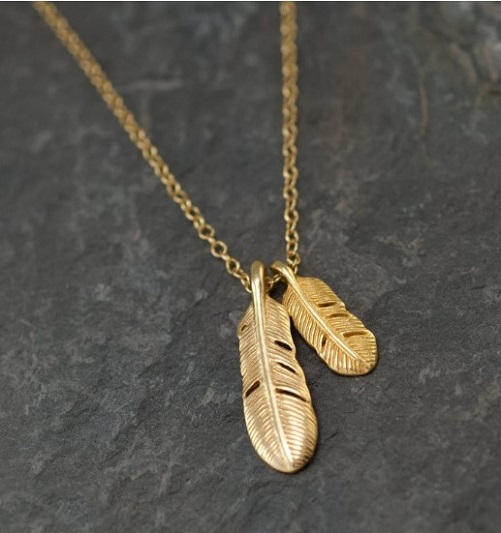 Gifting a necklace is a great idea for anyone who loves jewelry. If you have a hard time finding a piece of unique jewelry, consider this one. With the beautiful design, it will be an ideal gift for any occasion.
---
47. Jelly Belly Gift Box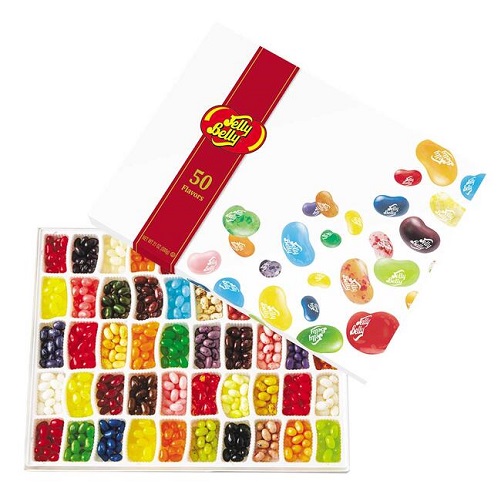 Who doesn't love delicious candy? A sweet gift for all your assistants, this Jelly Belly has Five delicious flavors inspired by Krispy Kreme Donuts that will please them. With smooth, melt-in-your-mouth texture, everyone is going to want to try them.
---
48. Cell Phone Stand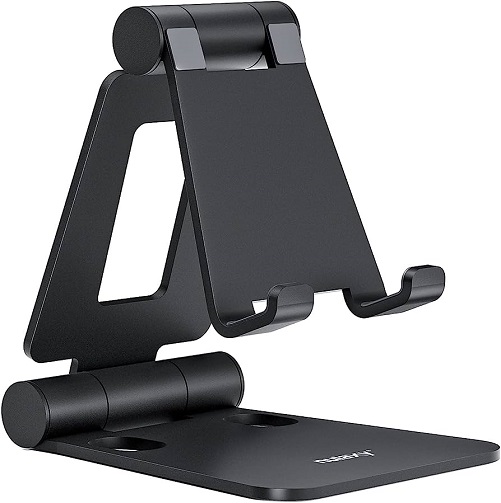 This phone holder not only looks eye-catching, but you can keep your phone, pen, and scissor in one place. Everyone in the office will want one. It's cheap and useful, and one of the best administrative professional gift ideas.
---
49. Personalised Spiral Desk Calendar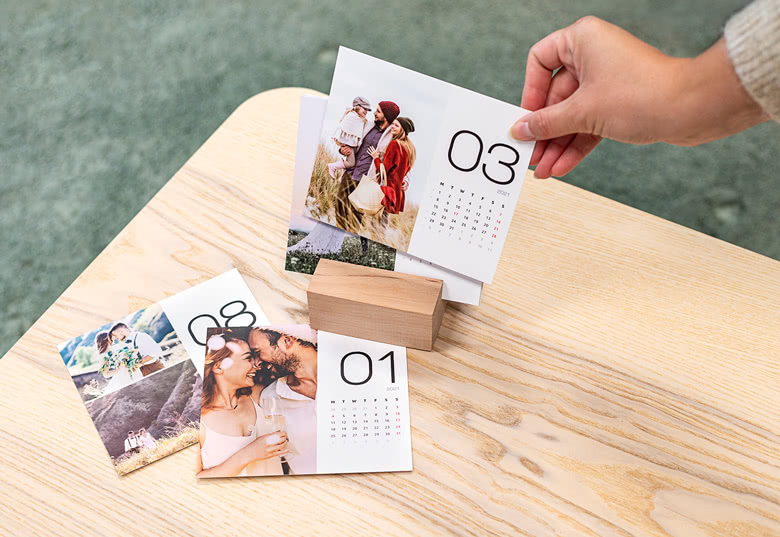 A personalized spiral desk calendar can be one of the practical and thoughtful last minute administrative professionals day gifts. It not only helps them stay organized but also adds a personal touch to their workspace. A personalized spiral desk calendar is not only a practical gift but also a constant reminder of your appreciation for the administrative professional's efforts.
---
50. Classic Slam Ball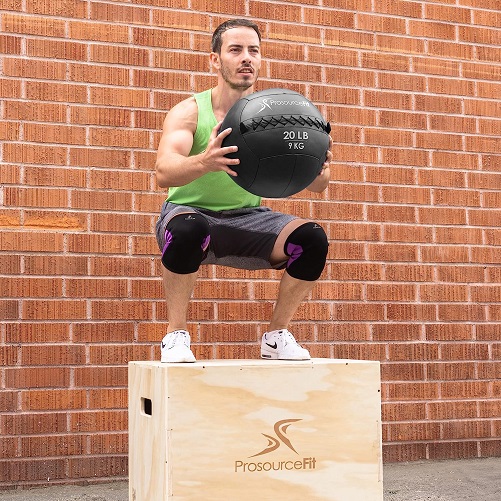 Boost your administrative professional's health with this Classic Slam Ball. It is compact, simple, and works well in any size home or apartment. Plus, there are a variety sizes from 5 to 50 pounds so your AA can freely choose to suit their purposes.
*** See More:
Final Thoughts
There are tons of great gift ideas out there that you can look over and the list above is typical. Hope with these administrative professional gift ideas from Tshirtatlowprice, you will find something that fits what you're looking for.