With the holiday season around the corner, it's that time to begin to think about what presents to get your loved ones. Maybe you know someone who's always in the kitchen, loves to bake and wants to give them a gift that goes well with their passion. But what to get a baker? Don't fret! This guide will give you a wide range of great, unique baker gifts ideas.
Whether they're whipping up batches of cookies, perfecting intricate pastries, or kneading dough for the perfect loaf of bread, bakers have a passion that deserves to be celebrated. In this guide, we'll explore a wide range of gift ideas that will inspire and delight bakers of all levels. From essential baking tools and gadgets to unique and personalized accessories, we – giftOMG will help you find a gift that will make their baking experience even more enjoyable. So, check it out!
40 Best Baker Gifts Ideas That They'll Absolutely Love
Get this list of the best baker gifts ideas. These gift ideas for a baker include a little something for everyone from the beginner bakers to seasoned ones. You will find the extremely necessary tools for the kitchen, plus stunning bakeware pieces that they would love to add to their baking collection!
1. Silicone Baking Mats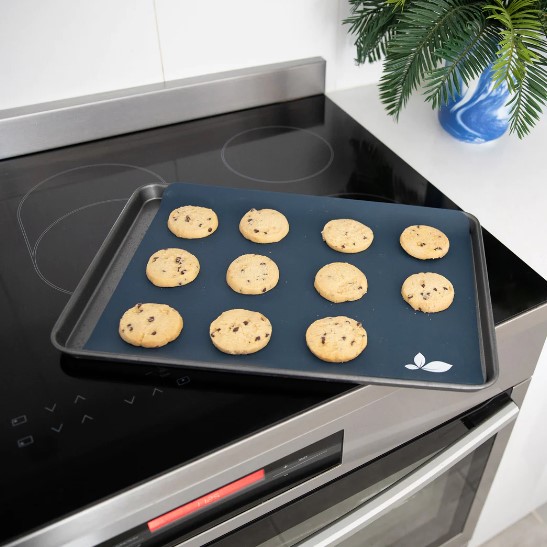 Searching for the perfect gift for a passionate baker? Look no further than silicone baking mats! These innovative and versatile kitchen accessories are a must-have for any baking enthusiast. Designed to elevate the baking experience, silicone baking mats offer a range of benefits that will leave bakers of all skill levels thrilled.
Choose silicone baking mats as your go-to baker gift idea and surprise your loved ones with a practical, versatile, and eco-friendly kitchen accessory that will revolutionize their baking adventures.
---
2. Cuisinart DFP-14CRM 14-Cup Food Processor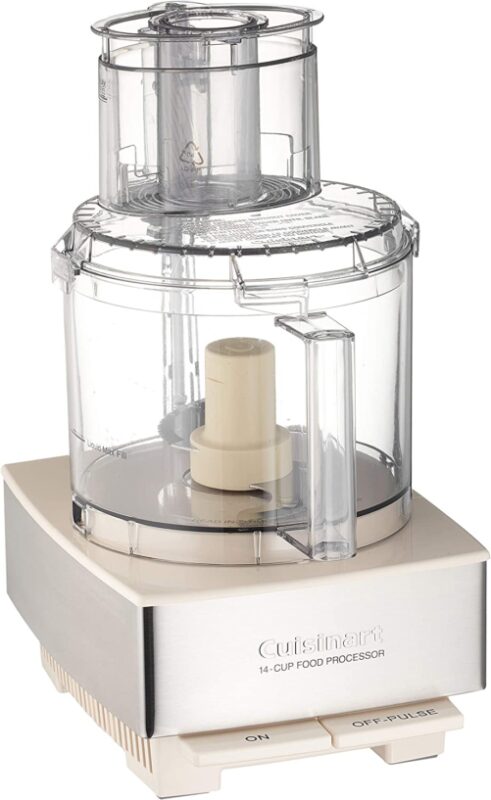 The first suggestion on this list of gift ideas for baker is this food processor. This is a ridiculously useful item for any baker lover and this one is an amazing 14-cup capacity. This one is high quality, durable and should last for years. Available in multiple colors so you can pick the one you want.
---
3. OXO Good Grips Large Cookie Scoop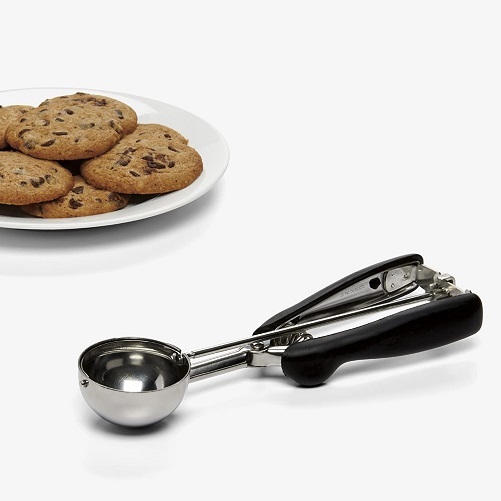 This scoop is ideal for homemade baked goods gift basket ideas. You can use it for scraping, chopping, and gathering ingredients, perfect for cookie fanatics. I consider it an essential utensil for any baker, so don't forget to add this scoop to your baking gift basket.
---
4. Linen Apron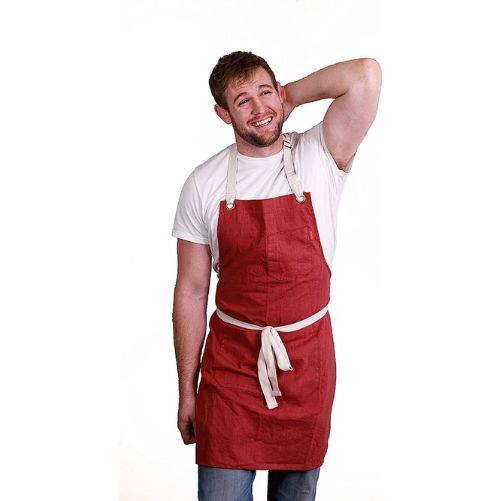 While you might think every baker has had an apron, there are plenty of fun designs that they would love to have in their collection. There are a lot of nice aprons out there, but I love the patterned linen material of this one. Beautiful grommets and soft leather create stunning details that everyone will appreciate.
---
5. Nonstick 10-Piece Bakeware Set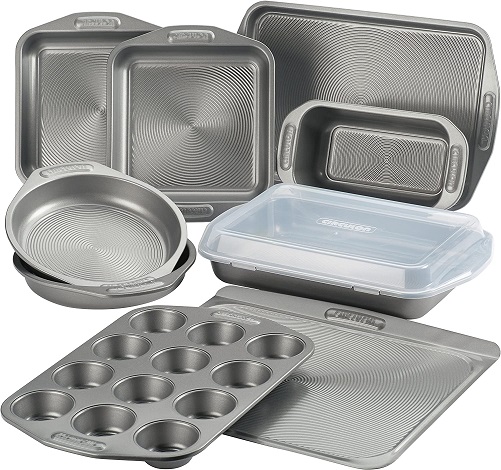 Another essential set for baker gifts ideas, this Nonstick 10-Piece Bakeware Set took the top spot in our baking pan set tests. The cake and cookie baker will fall in love with the fine texture and even browning of this set. It also includes two round cake pans for bakers who want to make layered cakes as well as a tin pan and muffin rectangle.
---
6. Personalized Kitchen Gift Tags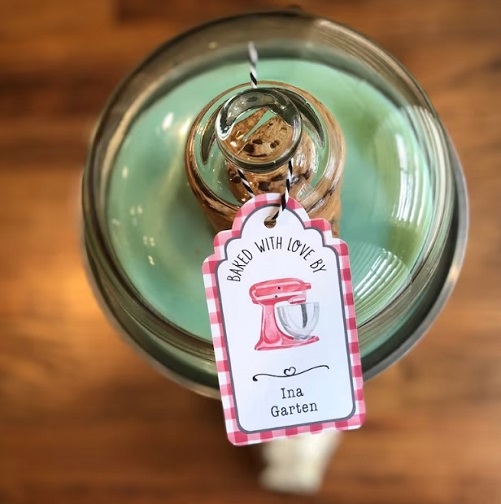 Are you looking for personalized gifts for bakers? If yes, these Personalized Kitchen Gift Tags are always a good idea. Be ready to give this unique present from your kitchen to your loved ones. Select your design, font, and text color as displayed. Such a fun gift for any occasion.
---
7. The Cookie Tray by Souper Cubes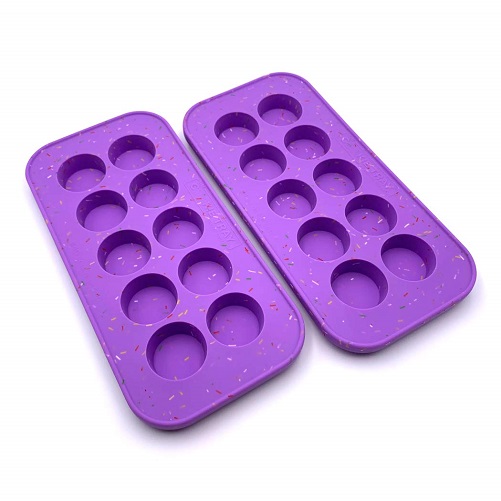 With the help of The Cookie Tray by Souper Cubes, now you can say goodbye to messy and disorganized cookie storage and embrace a new level of convenience and freshness. This innovative kitchen accessory is designed to streamline the process of storing, freezing, and portioning homemade cookies. Surprise your favorite baker with this gift and witness their delight as they elevate their cookie-baking game to new heights of efficiency and enjoyment.
---
8. Design Series Stand Mixer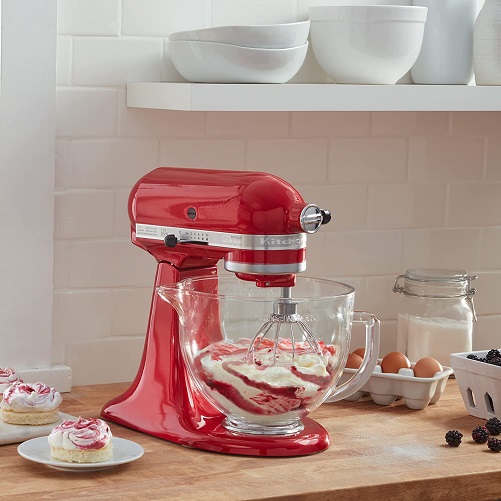 It considers a bit expensive gifts for bakers, but every baker will appreciate this KitchenAid stand mixer. It not only can make pasta or dough mixes with the proper accessories, but it also makes perfectly fine cookie dough, cake batter, and whipped egg whites. It can also be customized to add a personal touch to the baker in your life.
---
9. Premium Silicone Spatula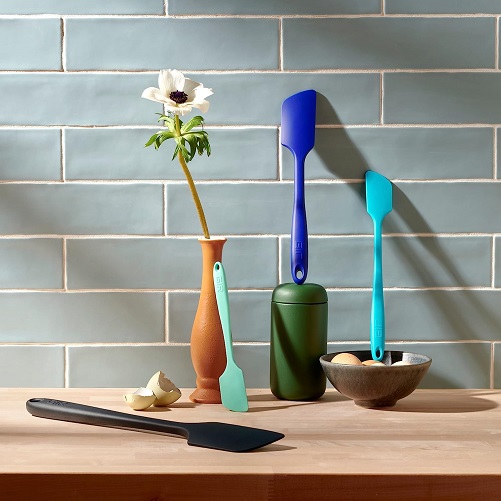 This spatula is really great for any baker in your life. This device is strong enough to easily dig into hard cookie dough, yet is completely flexible enough to scrape off bowls and pots. It's sturdy but flexible enough to get into corners; Plus, it's heat resistant up to 550ºF, perfect as a gift for any occasion.
---
10. Alphabet Cake Pan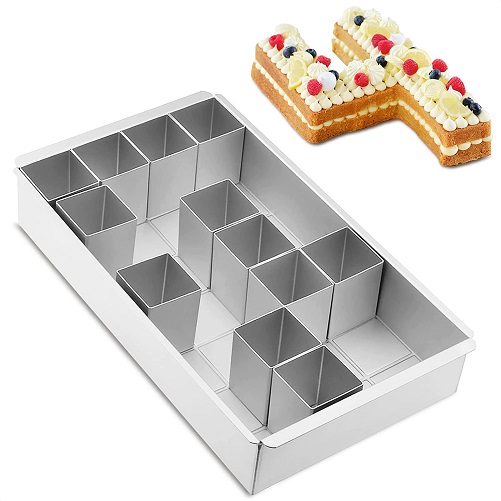 If your baker have to bake a lot of custom cakes, then this pan is perfect for them. It will be easier for them to carve cakes that look like numbers or letters. With this innovative pan, bakers can drop the knife and simply bake the cake into the letter shape they need right from the start! It would be one of the useful baker gifts ideas you shouldn't miss!
---
11. Cake Shapers by MiTBA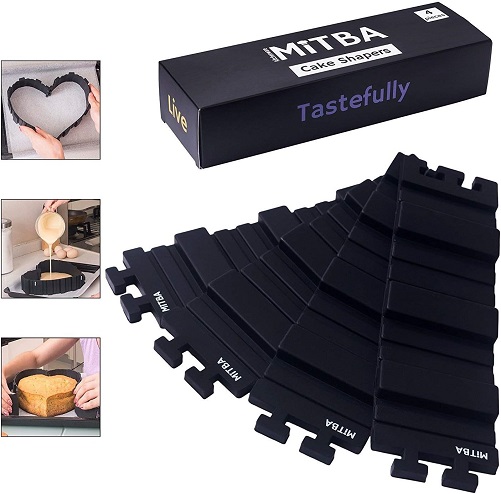 For bakers who already have everything on hand, these silicone cake shapers are perfect! Instead of having to buy a new cake pan to get the desired shape, you can simply connect the silicone pieces to the cake shape you want! A super great gift for any baker or baker in your life.
---
12. Baking Necklace – Awesome Baking Gift Basket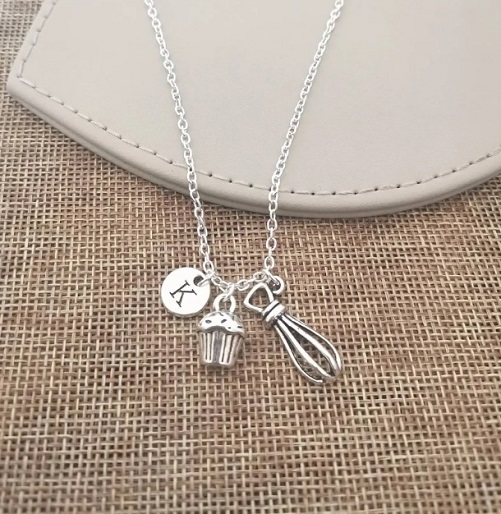 Jewelry that shows someone's love for baking is a wonderful gift that will be personal and appreciated by the recipient. With so many options for either literal or symbolic baking, this cupcake pendant necklace is a lovely choice.
---
13. Baking Earrings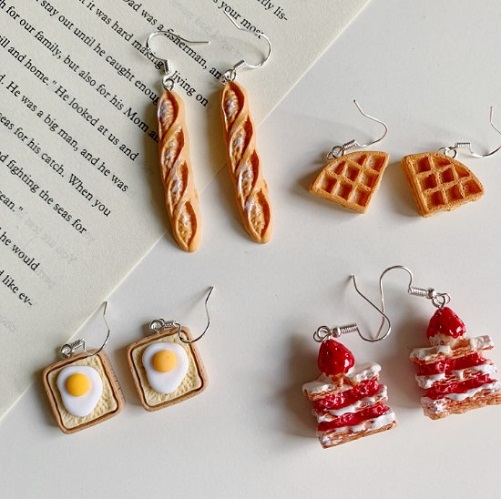 Another cute jewelry gift for your list of baker gifts ideas! Show off your love for all things baked in with these fabulous silver charm earrings. Give your baker these earrings and they will love it, I'm guarantee!
---
14. Copper Measuring Cups, Set of 4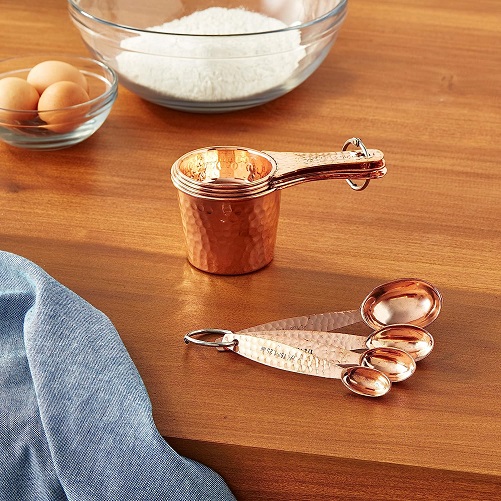 Made of chic solid copper, these copper measuring cups add fun to everyday cooking and baking. Designed with hammered finishes, easy-to-read measurements, and a comfortable grip, this set is not only functional but also stylish. This set is a complete classic and one that any baker will cherish for years to come.
---
15. Personalized Family Recipe Board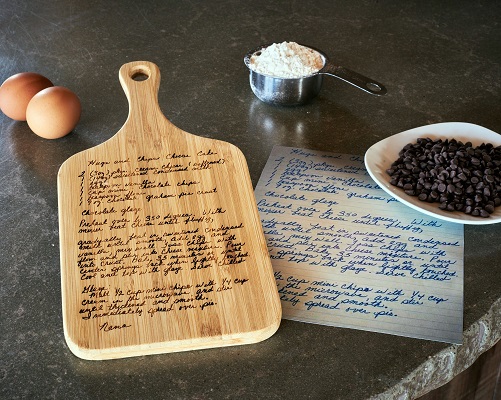 This is a one-of-a-kind cutting board, take your cherished family recipe and make it immortal. This beautiful cherry wood cutting board introduces the whole method to any dish. This is definitely an heirloom that your loved ones will cherish for generations to come. It's a perfect personalized gifts for bakers.
---
16. Cookie Press with Storage Box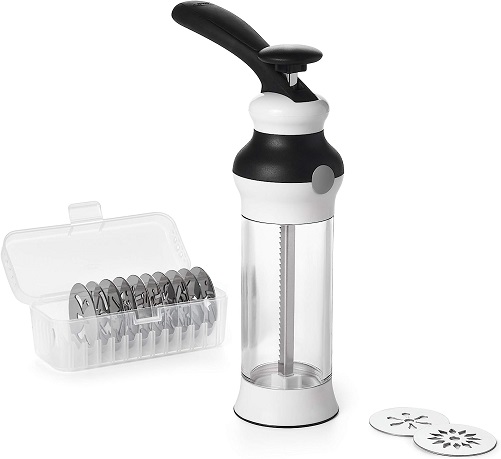 We're sure bakers will love this cookie press. The excellent design can press one cake after another without hand fatigue and the cylinder clearly shows how much dough is left. It comes with 12 durable, stainless steel discs with 12 classic and custom designs.
---
17. Stoneware 4-Piece Mini Cocotte Set with Cookbook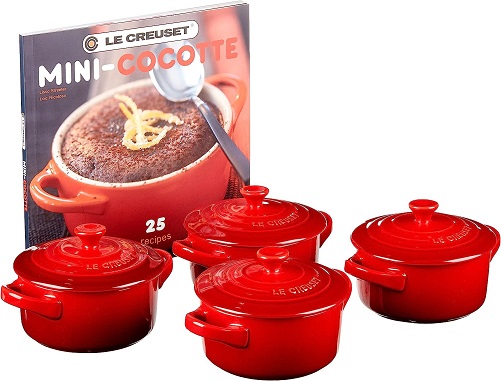 Any baker would love to get a piece from Le Creuset, a brand known for its durable and delicate stoneware. These mini cocottes are perfect for making individual desserts and a variety of savory dishes. This set comes with a cookbook so you can get creative. Plus, they're dishwasher safe so cleanup is a breeze.
---
18. Embossed Rolling Pin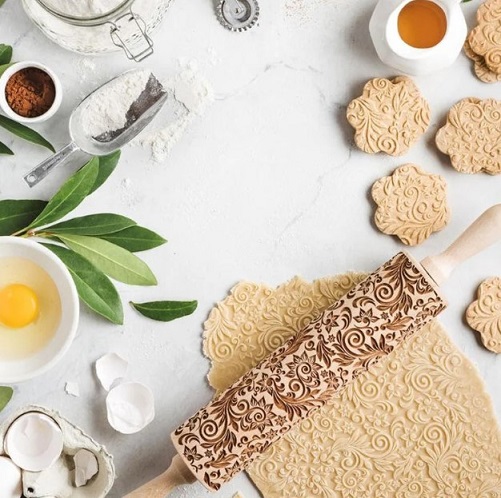 One of the best baker gifts ideas: Embossed Rolling Pin. These are a smart and easy way to give cutout cookies and other cakes a nice finish without much extra work. They come in dozens of pretty patterns, but this paisley will do well year-round.
---
19. Le Creuset Mini Cocotte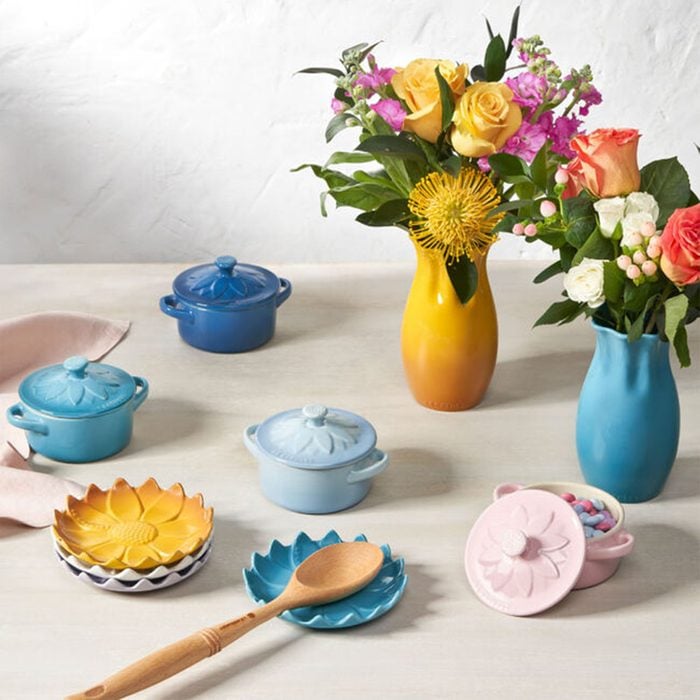 If you're seeking a truly special gift for bakers, look no further than the Le Creuset Mini Cocotte. Bakers will appreciate the versatility of the Le Creuset Mini Cocotte. It is not only suitable for baking individual servings of delectable desserts like mini fruit crisps, cobblers, or custards, but it can also be used for savory creations such as individual pot pies, soufflés, or even mac and cheese.
Its superior heat retention properties allow dishes to stay warm for extended periods, ensuring that every bite is enjoyed at its best. This exquisite kitchen essential combines exceptional craftsmanship with versatile functionality, making it a perfect addition to any baker's collection.
---
20. Custom Pet Portrait Cookie Cutter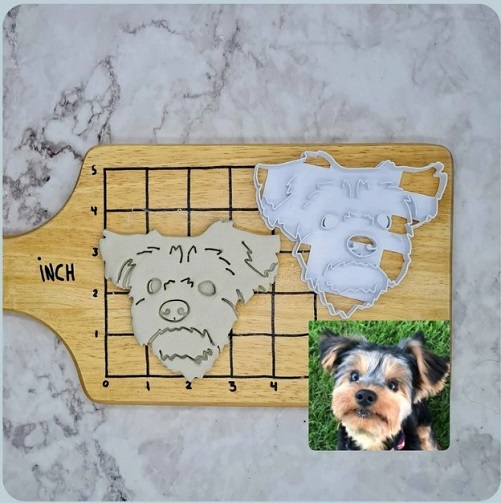 If you're still wondering about the best baker gifts ideas, this Custom Pet Portrait Cookie Cutter is a fun choice. This is a very unique idea: Send a photo of their dog or cat and the seller will help you create a cookie cutter that looks just like their pet.
---
21. Silicone Cupcake Liners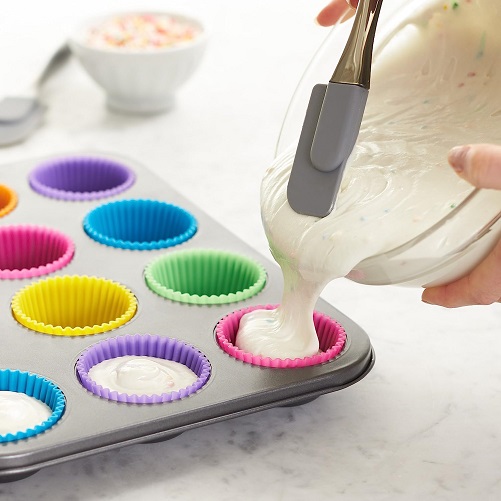 Bakers that specialize in cupcakes will love these reusable liners. These colorful liners from Amazon Basics are made of food-safe silicone making them dishwasher-safe for easy cleanup. Their small package makes them great for making enough sweet treats for the crowd.
---
22. 'Joy the Baker: Homemade Decadence'
When it comes to the best baker gifts ideas, a baking book is a must-have item. Every pro baker will love this baking book from Joy Wilson, of Joy the Baker fame, who is one of Ree's longtime blogging friends. If you're a fan of her, this book is a must-have item. It features more than 100 of her favorite over-the-top treats, including a tasty butterscotch cream pie.
---
23. Stainless Steel Food Scale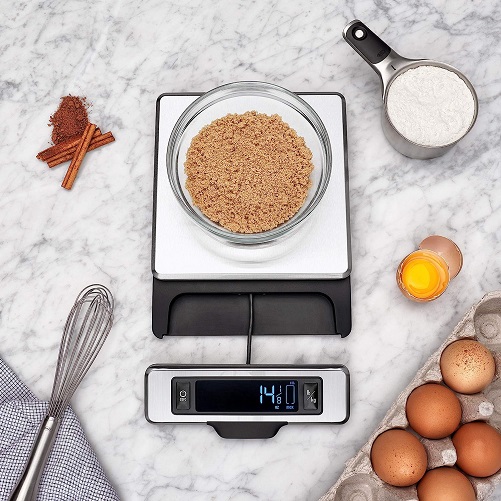 This is one of the best baker gifts ideas you shouldn't miss. This nifty kitchen scale not only helps keep their measuring skills in check, but it's also resistant to stains and fingerprints. The digital display is also extremely easy to read and the platform can be removed for quick cleaning.
---
24. Unicorn Sprinkle Mix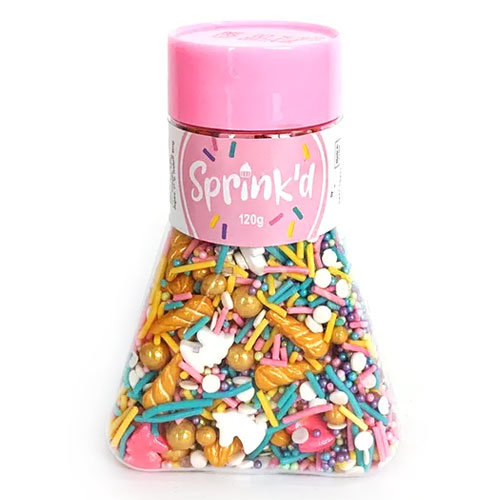 Add some color to their life with this unicorn sprinkle mix. This is the magic mix you've been searching for! With a wonderful pastel palette of pinks, purples, and blues, a hint of gold, and just the right balance of wafer paper unicorns, this product takes the top spot among their bestsellers.
---
25. Cuisinart Power Advantage Plus 9-Speed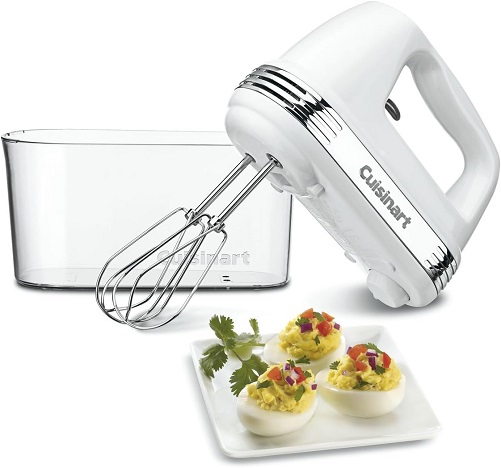 Save your baker space with this portable mixer cooler. The N has intuitive speed control, mixes dough and dough thoroughly, and attachments can go into the dishwasher for easy cleaning. Perfect control, plenty of power, and compact storage. It's a mixer anyone can love! Add this to your list of baker gifts ideas if you still have no idea.
---
26. Hamilton Bread Maker Machine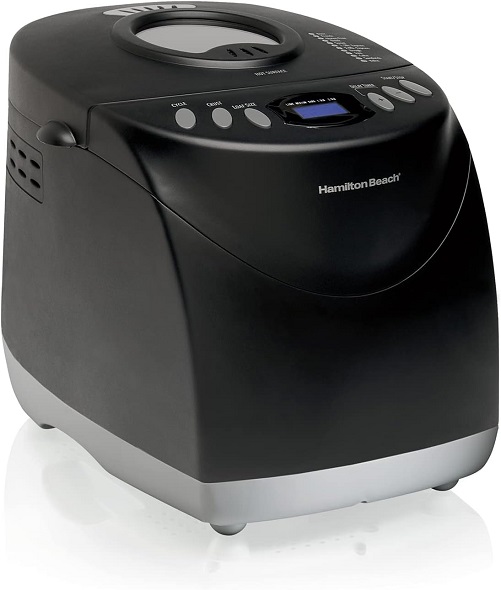 Breadmaker machines may sound classic, but they're never wrong when it comes to gift ideas for baker. As of 2020, bread machines are a staple in many kitchens today. Any baker from amateur to professional will love it. This will be a great addition to their kitchen.
---
27. GIR 11-inch Ultimate Whisk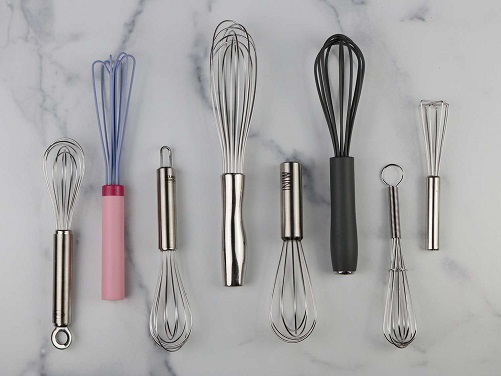 Crafted with high-quality materials, the GIR Ultimate Whisk features a sturdy stainless steel handle that provides a comfortable grip and ensures long-lasting use. The whisk's 11-inch length allows for effortless mixing and blending in a variety of bowls and pots, making it suitable for both small and large baking tasks.
Its sleek design, high-quality construction, and outstanding performance will impress any home baker, making their baking experience even more enjoyable and successful. If you're looking for the perfect baking gifts for adults, this one is a fantastic choice.
---
28. Emile Henry Modern Classics Pie Dish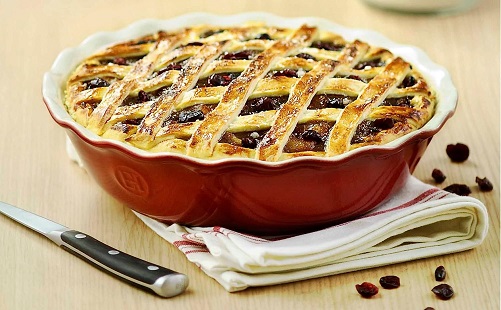 For those who are always whipping up delicious pies, surprise them with a stunning pie dish that they will cherish. It has a simple yet beautiful design and ceramic texture that crunches the flaky pie crust to create some sheer stoppers. Flexibility is key with this dish as it can withstand high temperatures.
---
29. Danish dough whisk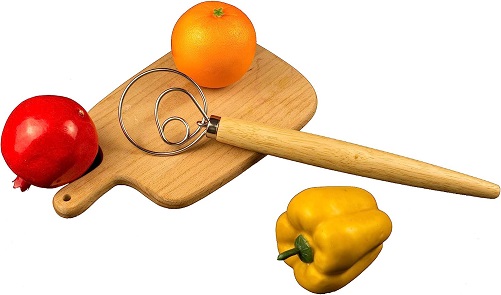 This Danish dough whisk is the perfect baker gift idea for the baker who already has it all. This cute tool is both powerful and prevents ingredients from getting tangled in wires. This is great for bread and cookies that go from a wet, rough mixture to a smooth, uniform dough. Such wonderful homemade baked goods gift basket ideas!
---
30. Whipped Cream Thanksgiving Food Nutrition Facts Shirt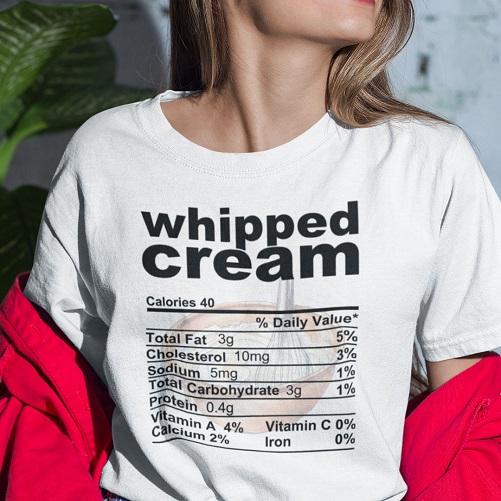 The Whipped Cream Thanksgiving Food Nutrition Facts Shirt is a fun and unique gift idea for bakers who appreciate a dash of humor in their baking adventures. With its playful design and comfortable fit, it's a stylish way to showcase their love for baking and whipped cream. Surprise your favorite baker with this delightful shirt and watch as they proudly wear their baking enthusiasm for all to see.
Made from comfortable and high-quality materials, this shirt ensures a soft and cozy fit. It is available in various sizes, providing options for bakers of all shapes and sizes. Whether they prefer a relaxed or fitted style, this shirt offers both comfort and style in one delightful package.
---
31. Nordic Ware Cookie Stamps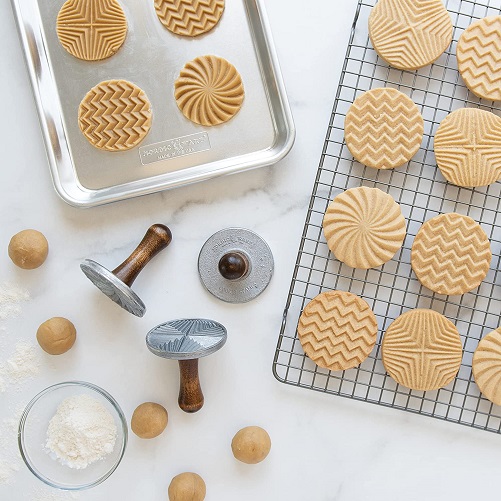 Those who love cookies will love this set of cookie stamps. They feature a variety of intricate and charming designs, including seasonal shapes, whimsical patterns, and traditional motifs. Bakers can easily press these stamps onto their cookie dough, leaving behind imprints that transform plain cookies into works of edible art.
From festive holiday designs to floral patterns and geometric shapes, Nordic Ware Cookie Stamps offer a range of options to suit every occasion and personal style. With over 2,000 reviews and 5 stars on Amazon, this set is sure to make any baker love. Its price is also good, so add this to your list of baker gifts ideas.
---
32. Mini Cake Pop Maker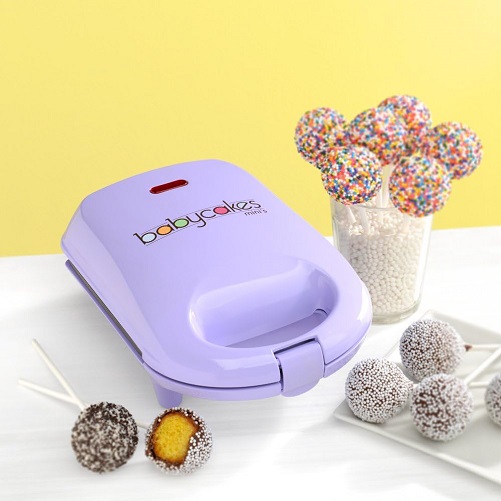 Your giftee will be able to make cake pops faster and easier with this convenient machine. Simply spray with oil, pour in batter, cover, and bake in minutes and you're there: perfect, round balls. Open them up easily, then wipe them down to clean.
---
33. Rachael Ray Yum-o! Nonstick Oven Lovin' Loaf Pan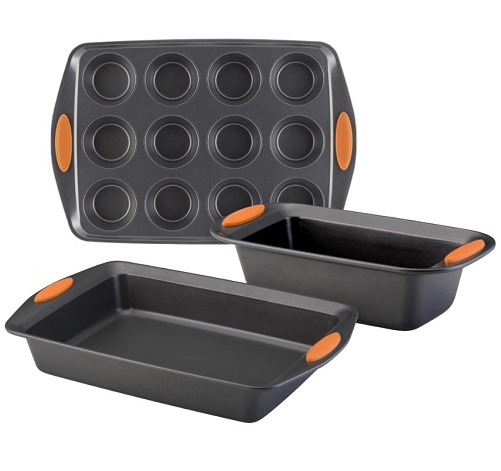 Get a baker in your life the present they'd never think to get themselves. For them, this might be a loaf pan with a quite silly name and a funny look, yet will turn out some of the best loaves they've ever baked. It has a non-stick coating that barely requires any grease and the silicone on the handle provides extra good grip while taking the pan out of the hot oven.
---
34. Kitchen Conversions Chart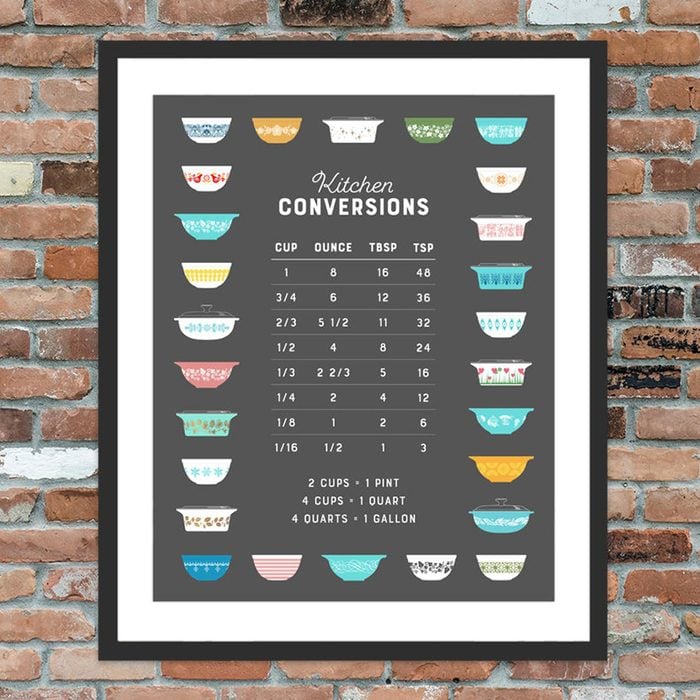 Introducing the perfect gift for bakers who love precision and efficiency in the kitchen: a kitchen conversions chart. A kitchen conversions chart provides a quick and easy reference guide for converting common baking measurements such as cups, ounces, grams, teaspoons, and tablespoons.
With this chart by their side, bakers can effortlessly convert recipes from one unit of measurement to another, eliminating the guesswork and potential for error. Whether they are following a recipe from a different country or adjusting quantities for a smaller or larger batch, this chart is an invaluable resource.
---
35. KT Thermo 3″ Dial Oven Thermometer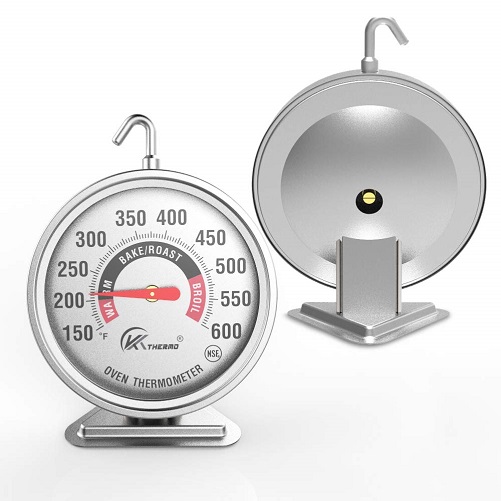 For a person with an unreliable oven, this thermometer is a total lifesaver. Since baking often requires careful precision, especially when exposed to heat, getting an oven thermometer will help the cake to be tender and moist rather than raw or burnt. The KT Thermo Oven thermometer is just right because it's compact enough to get away with while also having a clear face for easy reading.
---
36. OXO Good Grips Multi-Purpose Scraper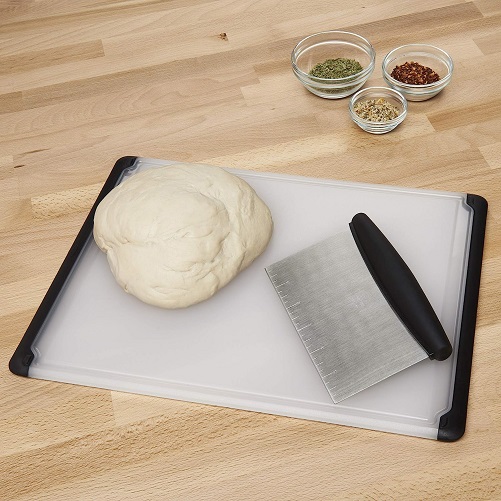 This Scraper & Chopper is one of the fantastic baker gifts ideas for the person who does it all. May you know, in the back pocket of every pro baker always has a bench scraper, that is why it is an ideal gift for them. With a sharp (but still safe) blade, you can easily cut up butter and then mix it into flour for flakey biscuits.
---
37. Mixing Bowl Set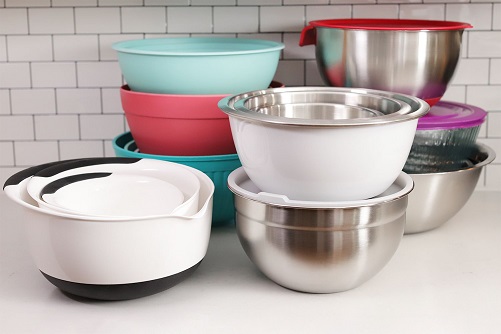 This covered mixing bowl set from The Nordic Ware is perfect for bakers of all levels. In addition, all the bowls come with lids, which makes storing leftover ingredients a breeze. Although these bowls are not expensive gifts for bakers, it's super useful for any baker.
---
38. Mason Cash Forest Ceramic, 7-Inches x 4-1/2-Inches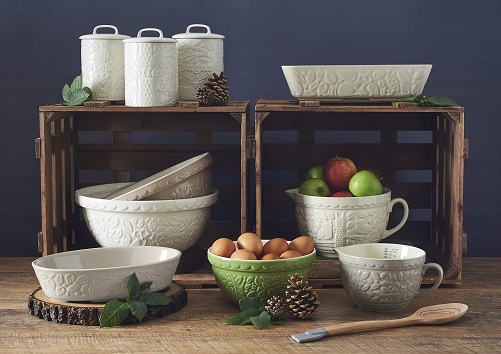 When it comes to pie-making, you will fall in love at first look with this charming dish from Mason Cash. High-quality, durable stoneware gives you plenty of room to refill your filling. And the fun forest design makes all your fancy grid creations look even better. Spoil your baker with this chic pie dish as baker gifts ideas.
---
39. 6-Piece POP Container Set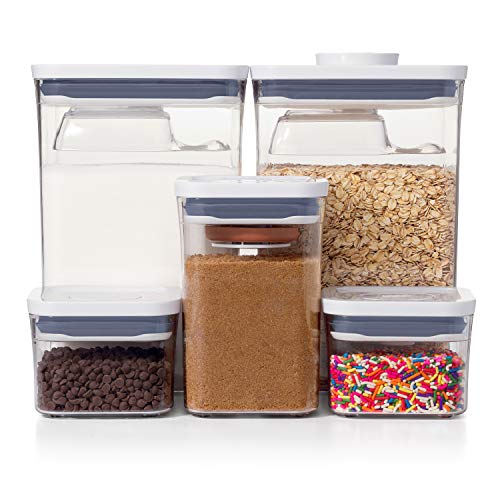 These baker gifts ideas will go to great use. Keeping their baking staple is important for good results. The best way to store everything from cookie crumbs to flour fresh is to seal them in airtight containers. This set even comes with a container designed specifically to keep brown sugar soft.
---
39. Anolon Allure Nonstick Bakeware Set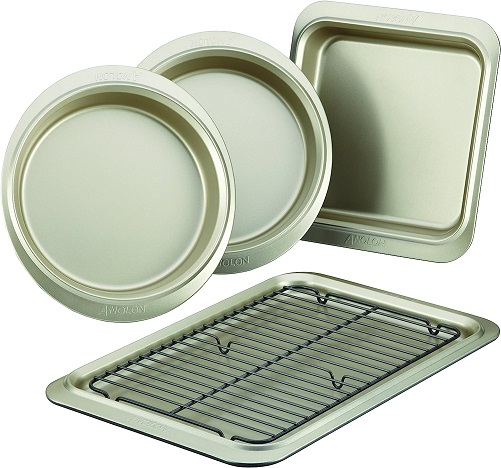 This 5-piece bakeware set is a really handy gift for those who love to bake. It includes all the essentials: two 8-Inch Round Cake Pans, an 8-inch square cake pan, a 10-Inch x 15-Inch Cookie Pan, and a cooling rack. The pan is designed for large-volume baking and the non-stick coating makes sure that the baked goods come out easily.
---
40. Frieling Brotform Bread Rising Baskets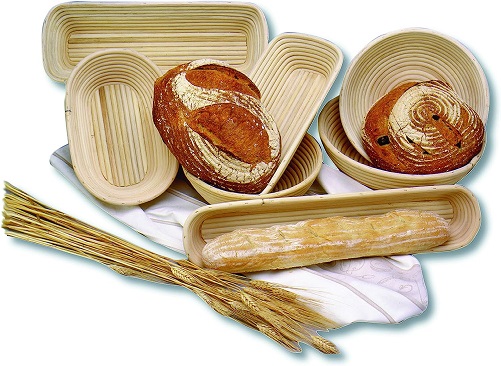 Made from natural cane, these baskets are designed to support the dough as it rises, allowing it to maintain its shape and develop a beautiful crust. The natural cane material absorbs excess moisture from the dough, creating an ideal environment for fermentation and ensuring a light, airy texture in the finished bread.
For the baker in your life who are still out there, a beautiful foil cake makes all the difference in their process. These baskets are not only functional but they look nice and will look lovely to be stored in your kitchen when not in use. Add this to your list of gift ideas for a baker!
*** Read More:
Wrapping Up
In conclusion, if you're in search of the perfect baker gifts ideas, look no further. The world of baking offers a plethora of gift ideas that are sure to delight any baking enthusiast. So, whether you're shopping for a novice baker or a seasoned pro, explore the wide array of baker gift ideas available and find a present that will bring joy and excitement to their baking adventures. Give the gift of culinary delight and watch as their passion for baking continues to flourish.