In today's fast-paced corporate world, it's easy to overlook the importance of acknowledging and appreciating the dedication and hard work of employees. However, recognizing work anniversaries is an excellent opportunity to show gratitude and strengthen the bond between employers and their team members. One way to express appreciation is through thoughtful work anniversary gifts that convey recognition and value.
These tokens of appreciation not only boost morale but also motivate employees to continue contributing their best efforts. In this article, we will explore some meaningful gift ideas to commemorate work anniversaries and make employees feel valued and cherished.
*** Related Post: 27 Personalized Gifts For Coworkers To Wow Them
23 Best Work Anniversary Gifts for Your Employees
Celebrate work milestones with meaningful work anniversary gifts. Find the perfect way to acknowledge dedication and achievements with our curated selection of thoughtful presents for colleagues and employees. Discover unique and personalized work anniversary gift ideas that inspire appreciation and foster a positive work culture. Explore now!
1. A New Notebook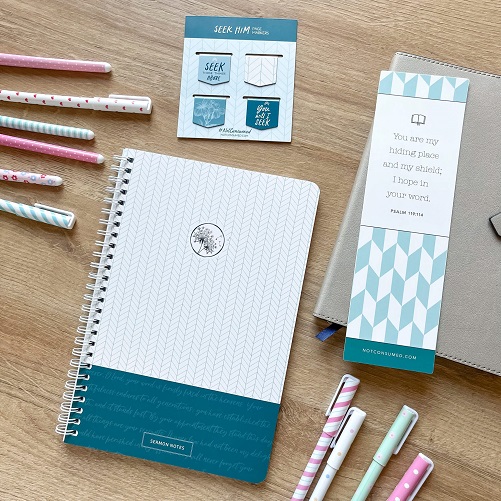 When it comes to work anniversary gifts, sometimes it's the simplest gestures that hold the most meaning. A new notebook is a timeless and versatile gift that can truly make a difference in an employee's work life. It serves as a blank canvas for capturing ideas, organizing thoughts, and preserving memories. By presenting a new notebook, you demonstrate your support for their continued growth and provide a tool that will accompany them on their professional and personal endeavors for years to come.
---
2. Company Swag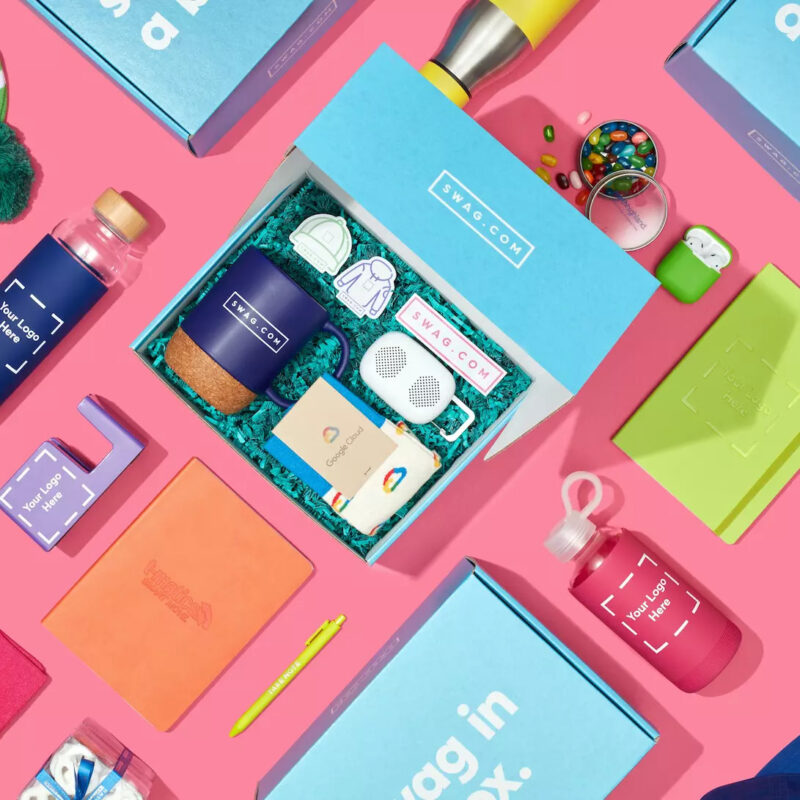 Employees usually appreciate swag. It allows them to demonstrate to the outside world that they work for a fantastic firm. You can make a hamper out of apparel, stationery, mugs, and whatever else you have on hand so that they have a little bit of everything. Not only will your employees appreciate getting all of these gifts, but it will also build their sense of loyalty and pride in the company.
---
3. Give an Indulgent Treat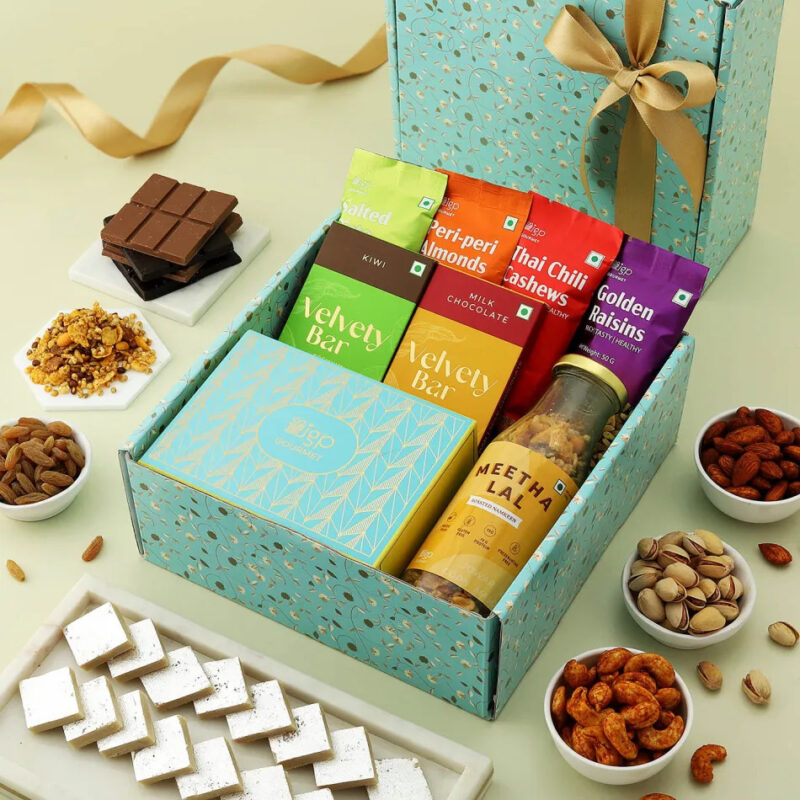 An exquisite chocolate collection is an indulgent treat that adds a touch of luxury and celebration to work anniversaries. It offers sensory delights, represents a moment of indulgence, and brings people together. When gifting a carefully curated chocolate collection, you provide the employee with a delightful experience that showcases your appreciation for their contributions and allows them to savor a moment of pure pleasure. It's a gift that truly speaks to the heart and creates lasting memories of their work anniversary celebration.
---
4. Virtual Spending Card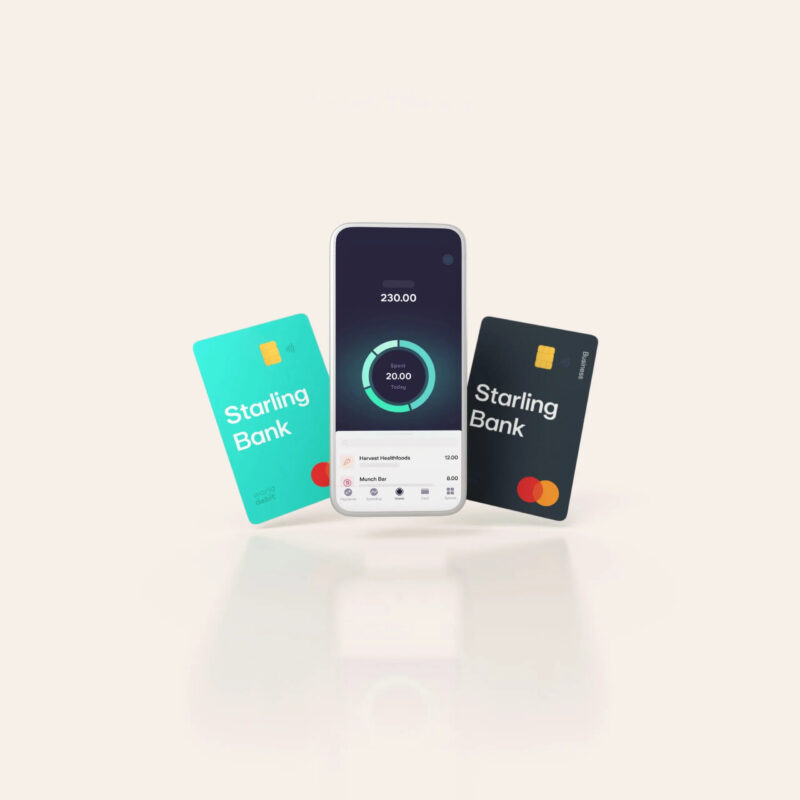 In today's digital age, where convenience and flexibility are paramount, virtual spending cards emerge as the ideal work anniversary gifts. A virtual spending card, also known as an e-gift card or virtual gift card, offers the recipient the freedom to choose their own reward from a wide range of options. It provides a personalized and versatile gifting experience that caters to individual preferences and allows employees to select something significant to them.
---
5. A Handwritten Note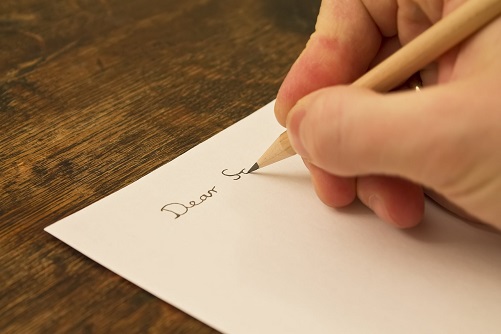 In this fast-paced digital age, where communication often takes place through screens and devices, the simple act of writing a heartfelt note has a profound impact. A handwritten note carries a personal touch and sincerity that cannot be replicated by a digital message. As a work anniversary gift, a handwritten note serves as a timeless gesture of appreciation, gratitude, and recognition. It is a timeless gesture that fosters a deep sense of connection and pride, making the work anniversary gift truly memorable and meaningful.
---
6. Throw A Team Party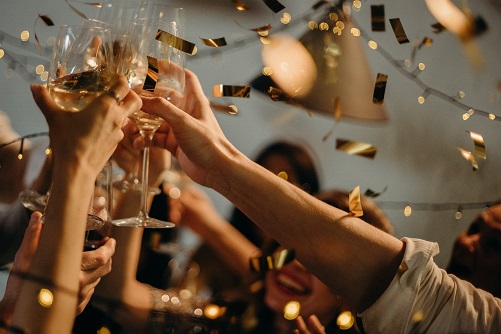 To connect everyone together, throwing a party is one of the best work anniversary gifts. It is a great way to celebrate, recognize, and appreciate employees' dedication and achievements. It creates a joyful atmosphere, promotes team bonding, and provides an opportunity for public recognition. The customization and personalization of the party make it a memorable and meaningful experience for the employees being celebrated. With this idea, you not only honor work anniversaries but also strengthen team spirit, foster a positive work culture, and create lasting memories that will resonate with employees throughout their careers.
---
7. Give a Potted Plant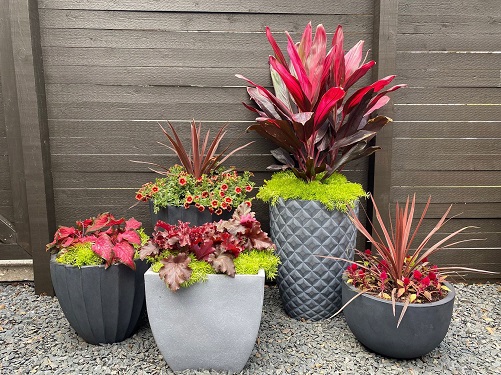 When searching for meaningful and enduring work anniversary gifts, a potted plant emerges as a perfect choice. A potted plant symbolizes growth, resilience, and the nurturing environment fostered within the workplace. It serves as a reminder of the employee's achievements and contributions while adding a touch of natural beauty to their workspace. Also, it purifies the air, enhances the aesthetic appeal, and creates a connection to the outside world, promoting a sense of tranquility and harmony.
---
8. Gift A Day Off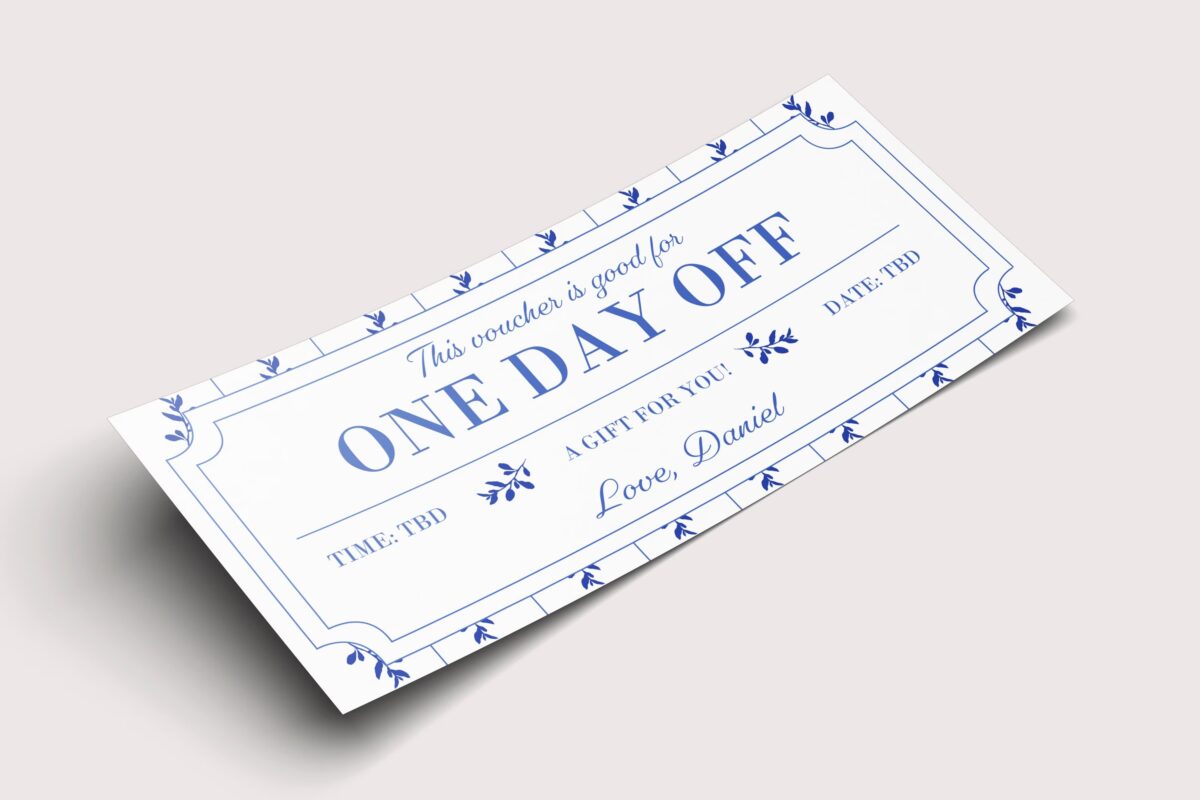 When it comes to showing appreciation for employees' dedication and hard work, few gifts can compare to the simple yet powerful gesture of giving a day off as a work anniversary gift. A day off provides an opportunity for employees to unwind, recharge, and prioritize their well-being. It demonstrates a genuine recognition of their contributions while promoting work-life balance and employee satisfaction. Whether they decide to enjoy a day of self-care, pursue a hobby, or simply relax, the gift of a day off grants them the freedom to make choices that are meaningful to them. This autonomy fosters a sense of trust, empowerment, and personal fulfillment.
---
9. Send Employee Care And Appreciation Box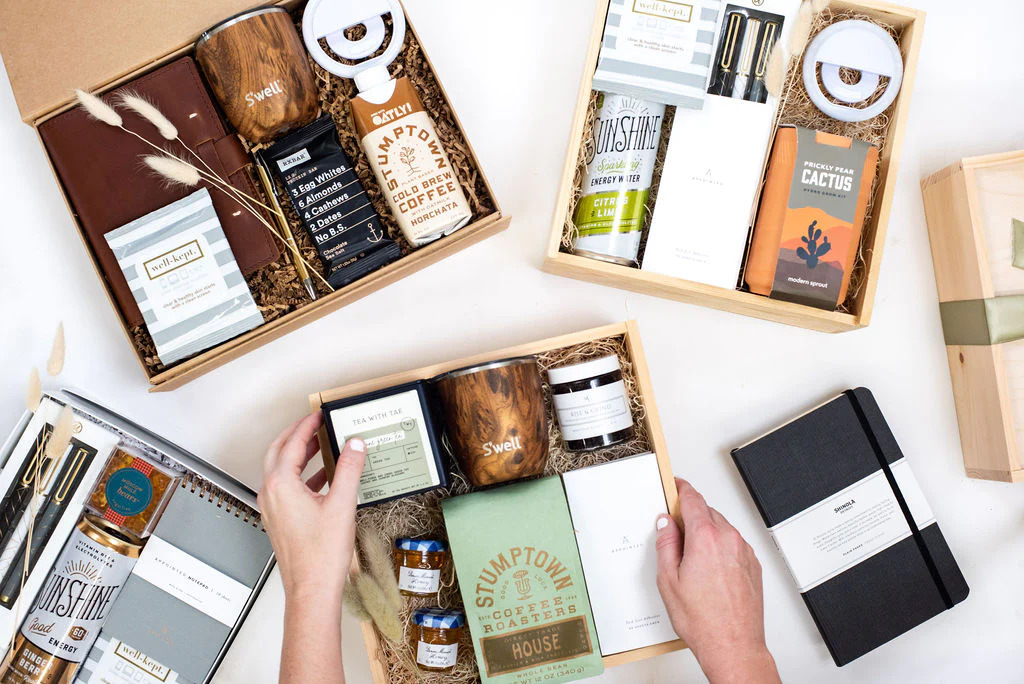 Looking for meaningful work anniversary gifts, going beyond traditional gestures, and opting for an Employee Care and Appreciation Box can truly make a lasting impact. This thoughtful and curated box is designed to show genuine appreciation for employees' hard work and dedication. It goes beyond a single item and instead offers a collection of meaningful gifts that promote well-being, self-care, and a sense of belonging.
---
10. A Customized Pen Set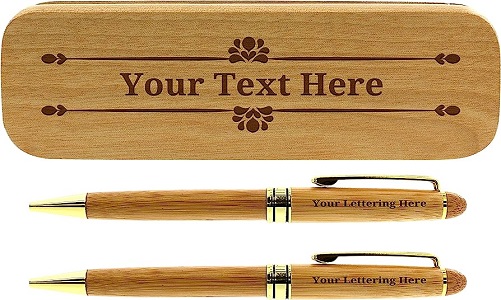 On the work anniversary, don't forget your boss. So, if you're looking for work anniversary gifts for boss, consider a customized pen set. It is a timeless and thoughtful work anniversary gift for your boss. It embodies sophistication, personalization, and professionalism, making it a fitting tribute to their leadership and accomplishments. The practicality and longevity of a pen set ensure its usefulness for years to come. By selecting a personalized pen set, you show your appreciation and gratitude in a meaningful and lasting way, leaving a positive and lasting impression on your boss.
---
11. A High-Quality Leather Desk Organizer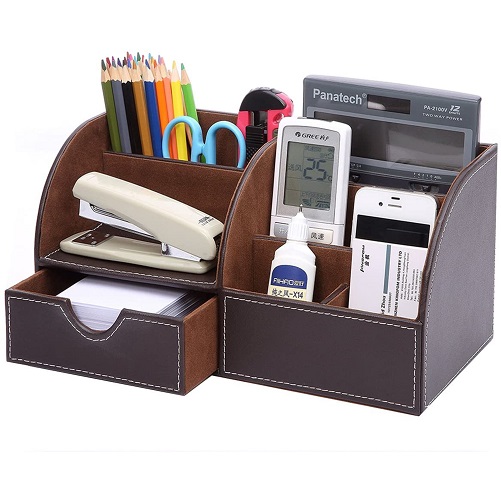 Company anniversary gifts for owners should reflect their vision, leadership, and the impact they have made on the organization. A high-quality leather desk organizer is a stylish and functional choice that embodies professionalism, organization, and sophistication. This practical gift not only enhances the owner's workspace but also showcases your appreciation for their leadership and dedication. By gifting a desk organizer, you contribute to the owner's productivity and efficiency, allowing them to easily access the tools they need to manage their daily tasks.
---
12. Personalized Necklace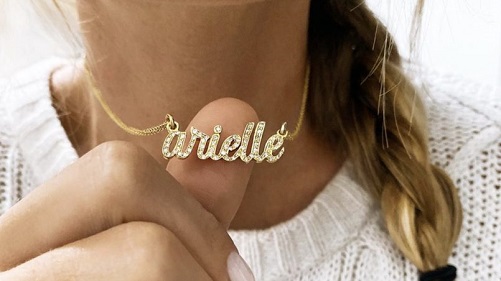 When it comes to celebrating work anniversary gifts for her, a personalized necklace is a timeless and thoughtful gift choice. It carries sentimental value, adds elegance to her style, and can be customized to reflect her individuality. The lasting impression it creates and the personal connection it fosters make it a cherished gift. By presenting a personalized necklace, you demonstrate your appreciation and recognition for her contributions, celebrating her work anniversary in a heartfelt and meaningful way.
---
13. Custom Personalized Name & Initial Bracelets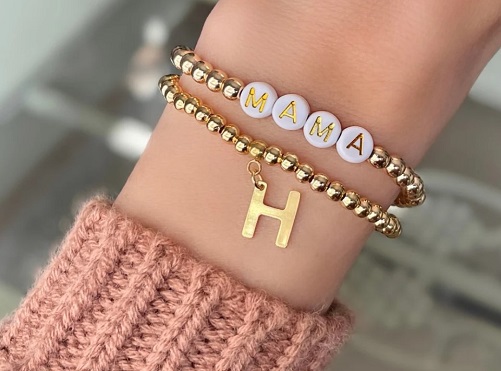 Custom personalized bracelets are personalized work anniversary gifts. They combine personalization, style, and sentimental value, making them a special and cherished mementos. The personalized touch adds a unique touch to the bracelet, showcasing appreciation for the recipient's contributions. Whether it's a delicate chain bracelet or a bangle with engraved initials, this gift choice will leave a lasting impression and serve as a constant reminder of their work anniversary. Celebrate their achievements with a custom personalized name and initial bracelet and show your appreciation in a fashionable and heartfelt way.
---
14. A Snack Box from SnackMagic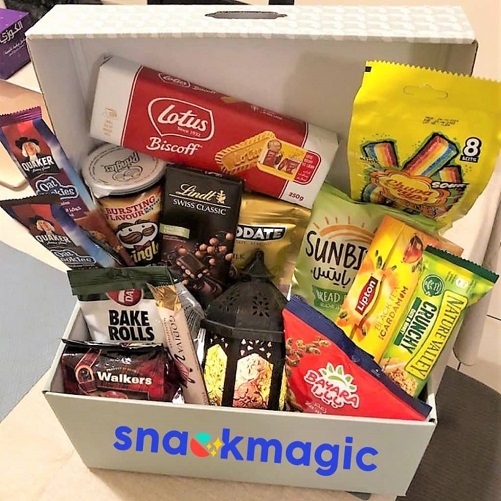 It's important to choose something that will be appreciated and enjoyed by the recipient. A snack box from SnackMagic is a perfect choice, offering a delightful assortment of snacks and treats that can be customized to suit individual preferences. Its convenience, variety, and customization options make it a standout choice for celebrating this special occasion. By gifting a Snack Box, you provide a delightful surprise, shared enjoyment, and an opportunity for bonding among colleagues. Celebrate their work anniversary with a Snack Box from SnackMagic and make their day extra special with a scrumptious assortment of snacks and treats.
---
15. Diffuser Kit – Useful Work Anniversary Gifts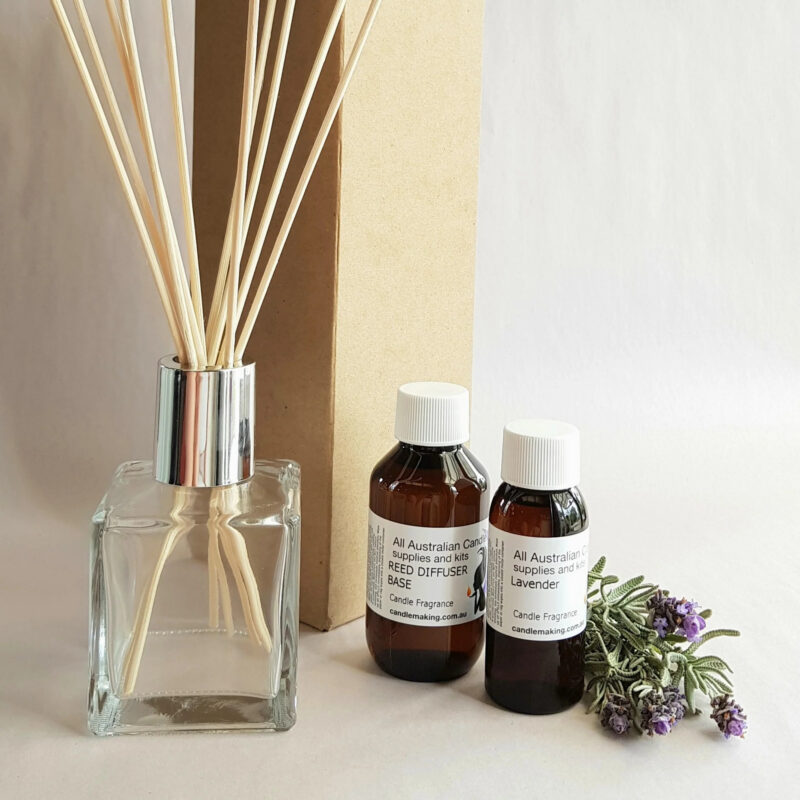 Another wonderful present idea is to provide your employee with a new diffuser kit, complete with oils and charging equipment. They've worked hard for years to improve your organization, and a high-quality diffuser kit can underscore the importance of managing health and wellness alongside professional endeavors.
They can enjoy peaceful aromas with varied mental and physical advantages on their office desk, or they can take it home to enjoy in their personal area.
Peppermint, for example, has been shown in research to help with headaches and stress reduction. When tea tree oil is spread into the air, it acts as a natural antioxidant while also smelling pleasant. Your employee will undoubtedly appreciate this!
---
16. Self-Care Kit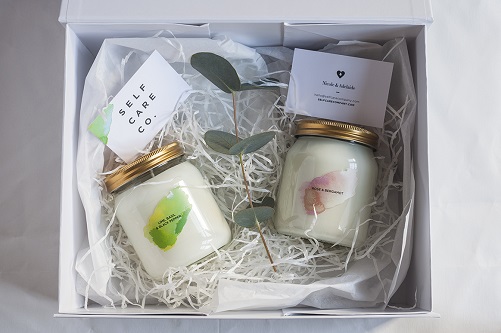 A self-care kit demonstrates your appreciation for the recipient's efforts and acknowledges the importance of self-care. It is a tangible way to show that you value their well-being and want them to take time for themselves amidst their busy work schedules. By providing them with tools and products for self-care, you encourage them to prioritize their mental and physical health, fostering a positive work-life balance. These items can help the recipient unwind, reduce stress levels, and create a calming atmosphere. Taking time for self-care allows them to recharge and come back to work feeling refreshed and energized.
---
17. Wine and Gourmet Snack Pack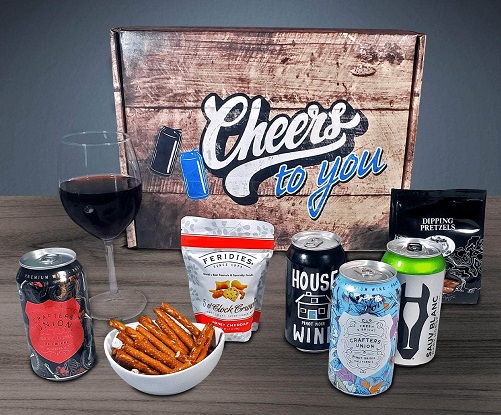 The wine and gourmet snack pack offer the recipient a delightful indulgence. The combination of high-quality wines and gourmet treats provides a sensory experience that can be savored and enjoyed. The recipient can unwind and indulge in the rich flavors and textures, creating a moment of relaxation and pleasure.
Whether they choose to enjoy the pack alone or share it with colleagues or loved ones, it becomes a centerpiece for celebration and conversation. If you're hunting for traditional work anniversary gifts by year, this one is a really good idea.
---
18. Group Outing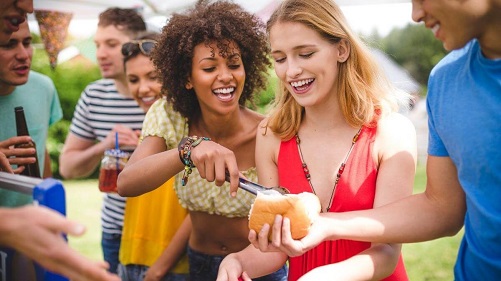 Providing employees with a group outing as a work anniversary gift demonstrates that their well-being and happiness are valued by the organization. It boosts employee morale and motivation by showing appreciation for their contributions. The outing serves as a reminder that work is not just about tasks and deadlines but also about fostering positive relationships and enjoying a healthy work-life balance.
---
19. Bluetooth Noise Canceling Headphones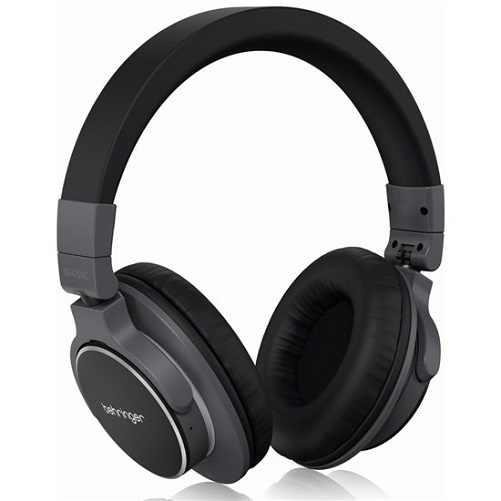 Bluetooth noise-canceling headphones are excellent work anniversary gifts that offer enhanced focus, immersive sound quality, and convenience for the recipient. They create a personal sanctuary of silence in a busy world, allowing for increased productivity and enjoyment of audio content. The versatility and long-term value of these headphones ensure that they will be appreciated and utilized long after the work anniversary celebration.
---
20. Nespresso Vertuo Plus Coffee and Espresso Maker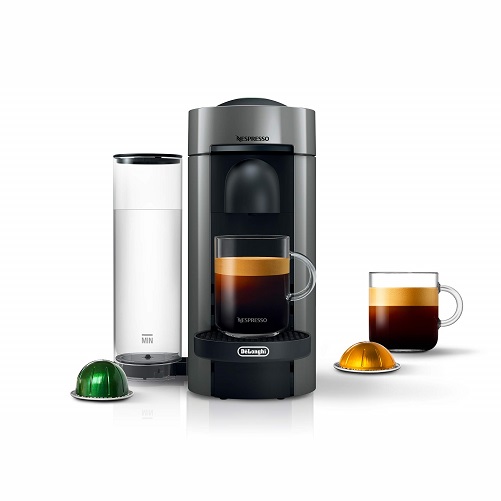 The Nespresso Vertuo Plus Coffee and Espresso Maker offers unparalleled convenience. With its one-touch operation and automatic capsule recognition, brewing a perfect cup of coffee or espresso is effortless. The recipient can simply insert a capsule, press a button, and enjoy a delicious beverage in no time. This convenience is especially valuable for busy professionals who need a quick and reliable way to fuel their workday. Celebrate their work anniversary with the Nespresso Vertuo Plus, and let them indulge in the joy and satisfaction of a perfectly brewed cup of coffee or espresso.
---
21. Monetary gift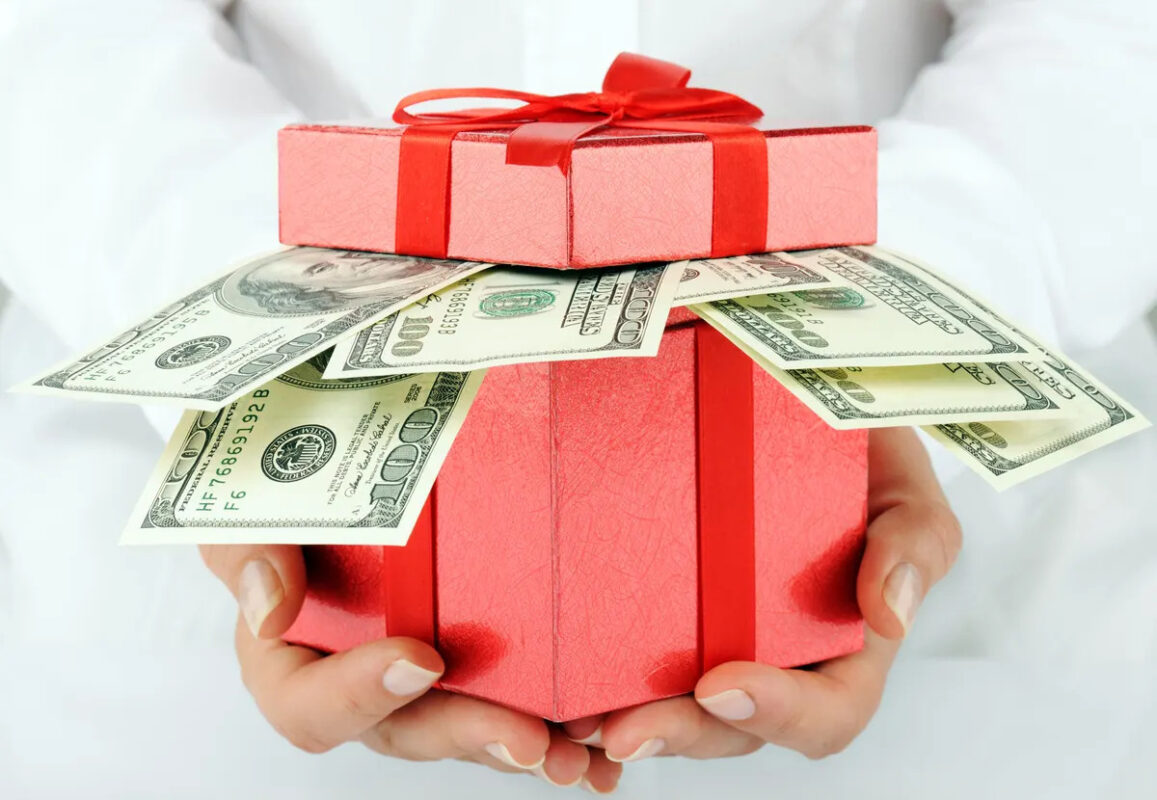 A monetary gift is a flexible and appreciated work anniversary gift that allows the recipient to personalize their celebration and choose something that brings them joy and fulfillment. It recognizes their achievements and provides them with the freedom to use the funds in a way that supports their future goals and enhances their well-being. Celebrate their work anniversary by offering a monetary gift and give them the opportunity to enjoy the satisfaction and freedom of choice that comes with it.
---
22. Personalized Gift Hamper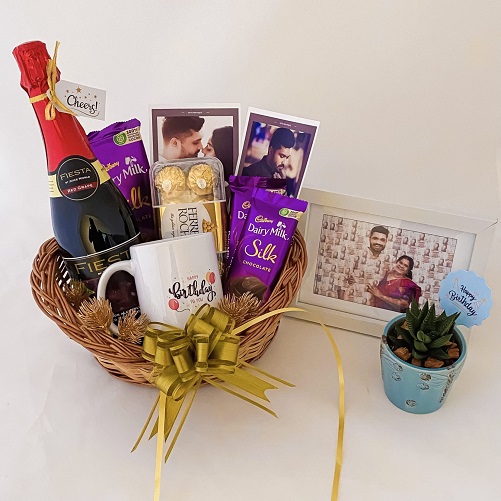 Personalized gift hampers stand out as unique work anniversary gifts. By handpicking each item and tailoring them to the recipient's preferences, you are showing that you have put thought and effort into selecting something special for their work anniversary. The personalization adds a personal touch and makes the gift more meaningful and memorable. In this hamper, include their favorite items, such as snacks, their favorite drinks, some bubble bath bombs, or a voucher to their favorite shop.
---
23. Custom Coffee Mug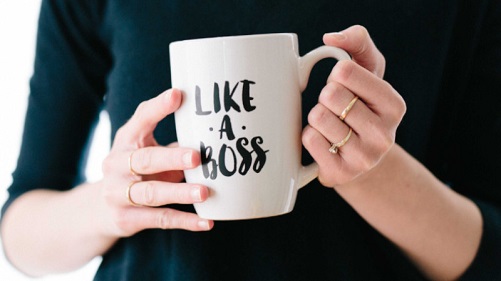 A coffee mug is a practical gift that can be used daily. It becomes a part of the recipient's routine, reminding them of their work anniversary and the appreciation you have for their dedication and contributions. Whether they enjoy their morning coffee, tea, or any favorite beverage, the custom mug becomes a cherished item they reach for time and time again. You can add their name, initials, a special message, or even a design that holds significance to them. This personal touch shows that you have put thought and effort into creating a gift that is unique to them, making it more meaningful and memorable.
Final Thoughts
Work anniversaries are important milestones that deserve recognition and celebration. Whether it's the anniversary of an employee, a colleague, a boss, or even the anniversary of the company itself, giving a thoughtful gift is a meaningful way to show appreciation and acknowledge the dedication and hard work that has been put in. By selecting the right work anniversary gifts, you can make a lasting impact and create a positive and memorable work anniversary celebration.