Looking for World of Warcraft gifts? Welcome to our kingdom of WOW presents. Here we have tons of wonderful and awesome gifts for the fans of this massively popular online role-playing game.
This is a famous game, so it's safe to say at least you probably know one person who is a fan. Since Blizzard Entertainment has been constantly adding more characters and content since 2004, a lot of lore and in-game memes there wade through World of Warcraft fans' gifts.
If you don't have any gifts, you come to the right place. We've consulted and rounded up this list of all the best World of Warcraft gifts to conquer any WOW fan.
30 World of Warcraft Gifts That They Will Love
These World of Warcraft gifts will definitely be loved and appreciated by World of Warcraft gifts fans. Check out now!
1. Mega Bloks World of Warcraft Sindragosa & The Lich King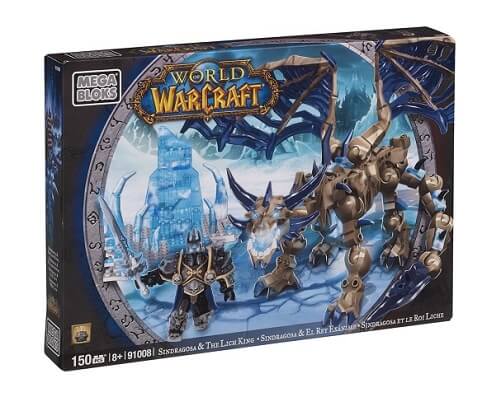 For all WOW fans, assemble kits are items they'll desire. This World of Warcraft Sindragosa & The Lich King of Mega Bloks may be the gift that you should pay for your beloved ones if they are interested in these characters and want to collect them. This item contains Arthas micro action figure along with iconic armor and sword, Sindragosa dragon, Frozen Throne, which include over 140 part and random loot.
---
2. Mega Bloks World of Warcraft Barren Lands Chase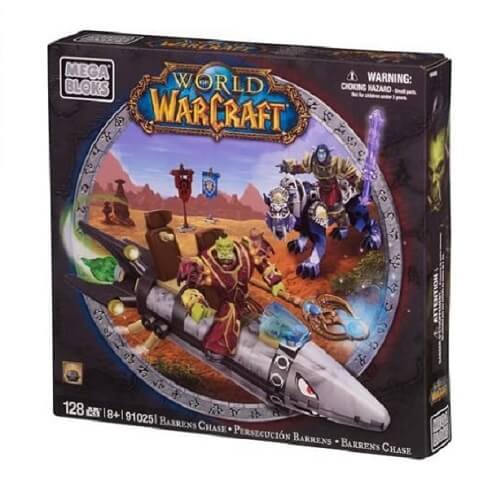 In this box, Mega Bloks purchases a set of 125 buildable part of the Barren Lands Chase which is a dual mount set of the Horde X-53 battling Alliance Darnassian Nightsaber to reclaim and protect their own flags. All these heroes feature interchangeable gear, containing the collectable spaulders of Malefic Raiment. Besides, a random loot drop – weapons or armor – to add collection. Such a great idea for ages 8 and up
---
3. World of Warcraft: The Shadowlands Puzzle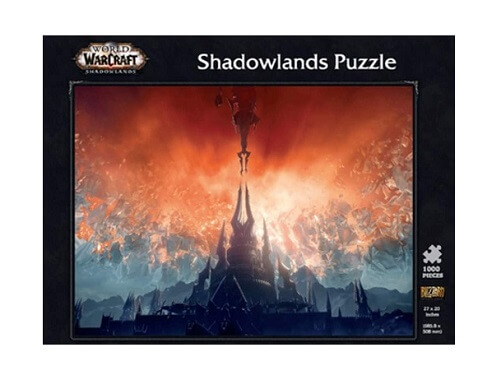 This 1000 piece puzzle features the image of Shadowlands in the World of Warcraft game. All the pieces are not too difficult to solve. And of course the result will be great and worth it, although it requires a lot of patience and meticulousness. It will be an interesting gift that both adults and children will love to receive on birthday, graduation, retirement or other special anniversaries.
---
4. World of Warcraft: The Firelord Puzzle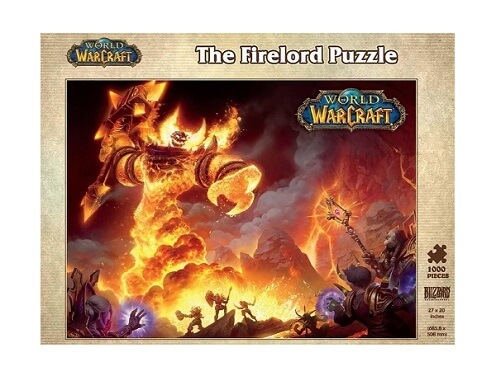 The Firelord Puzzle from Blizzard Entertainment's best-selling video game features the iconic Ragnaros – a famous World of Warcraft character.  These 1000 pieces can be challenging for many people, but when assembled into a complete picture, it is extremely worthy of praise. You can buy it for children or any WOW fans to show your carefulness and heart through this meaningful present.
---
5. Small World of Warcraft Board Game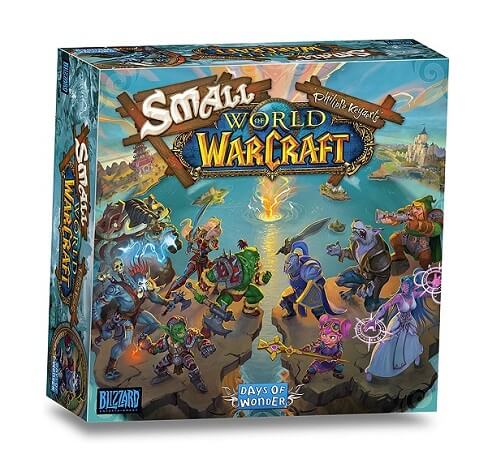 A stand-alone and famous board game that many consumers have bought in Blizzard's glorious video game universe, is this one. If players can occupy imaginary places and control powerful artifacts, they'll definitely reach new levels of dominance and become the ruler of Azeroth. Designed for 2-5 players controlling several islands in that hostile kingdom, it is one of World of Warcraft gifts that you can share with people's interests and passion for this game.
---
6. Pandemic World of Warcraft Wrath of The Lich King Board Game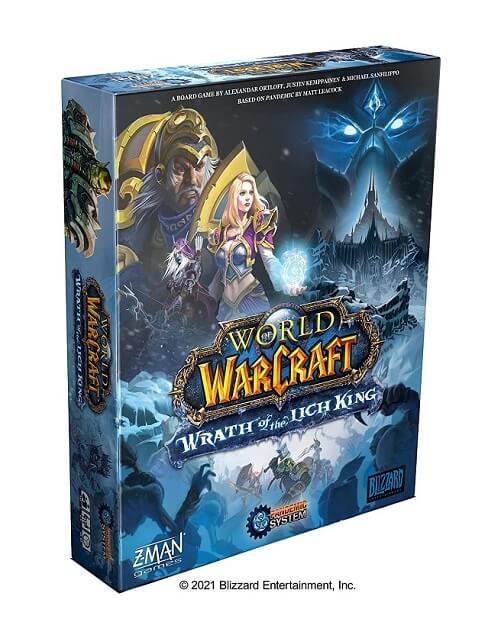 World of Warcraft: Wrath of the Lich King Board Game is a pandemic system combining the wildly popular setting with pandemic's innovative gameplay. Calling all brave defenders of Azeroth and players take on the roles of heroes to battle abominations and ghouls, complete quests and face the Lich King at Icecrown Citadel at last to save the world. It will definitely be the wonderful role-playing experience that this game brings to players.
---
7. Monopoly: World of Warcraft Collector's Edition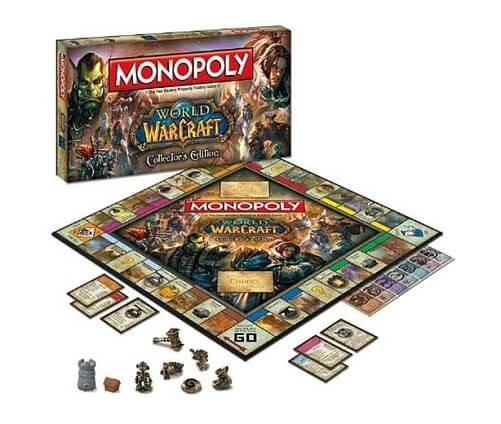 Descend into a realm of magic, myth and legendary journey by the World of Warcraft Collector's Edition of Monopoly. Chances are alway there to dominate the epic lands of Azeroth with cunning economic strategies. This custom board game is designed by Blizzard featuring the faction capitals and areas from the virtual world. It gives players not only adventure but also stimulates intelligent operation of the brain. Therefore, this is a nice gift for children.
---
8. World of Warcraft: Unshackled – An Escape Room Box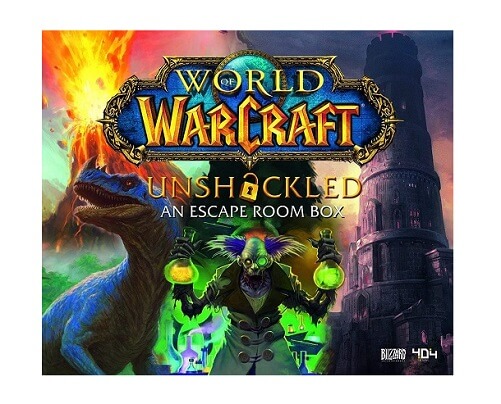 Try your hand at running away from the dangers of Azeroth by breaking free of the chains that bind and the evils threatening World of Warcraft! Play as an honorable fellow of the Alliance and the Horde and overcome obstacles only within 60 minutes. This awesome escape room box will make players experience tense, dramatic but also exciting and funny moments to release stress from hard work or study.
---
9. World of Warcraft Trading Card Game: Scourgewar Icecrown Booster Box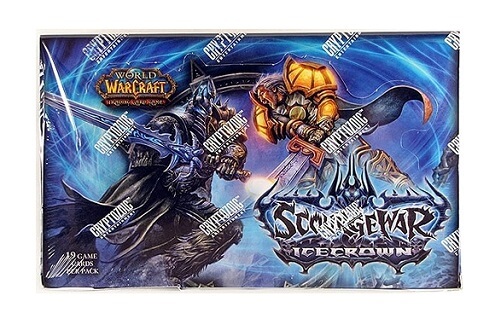 A card game box including 220 cards in which 80 commons, 55 uncommons, 60 rares, 15 heroes and 10 epics. These cards are divided into 24 packs, each pack includes 20 cards (1 crafting card and 19 game cards.  This Icecrown Booster Box will give the recipient moments of fun and entertainment when immersed in the Wow world with their loved ones such as friends, relatives, colleagues. You should definitely consider this.
---
10. World of Warcraft: New Flavors of Azeroth: The Official Cookbook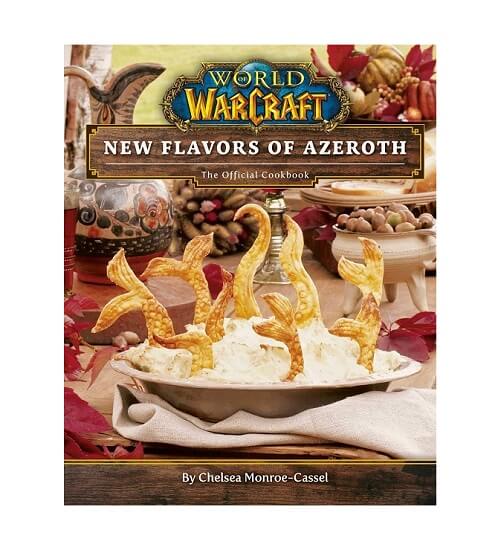 Cookbook of Azeroth' flavors has been collected by Pandaren chef Nomi. During his travel, the best recipes were gathered to Instruct readers to know as they feast their way through Azeroth. Each chapter demonstrates easy-to-follow dishes and numerous helpful tips to avoid burning food. If your dearest one is both a WOW fan and a cooking enthusiast, books like this will make them extremely happy to receive.
---
11. World Of Warcraft Official Cookbook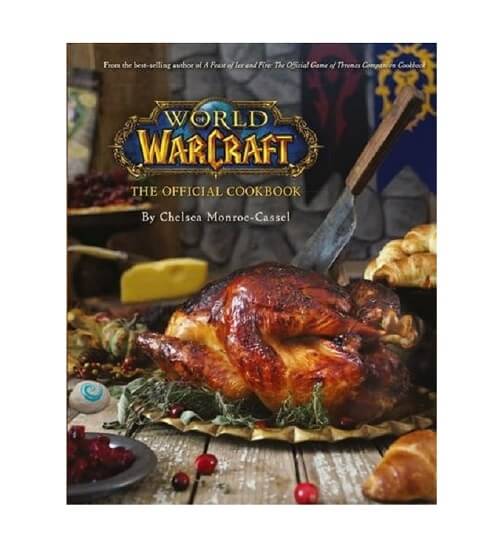 Let's bring the cooking recipes to life after years of virtual cooking of these things by this World of Warcraft Official Cookbook. They are simple but still healthy and delicious and especially fun that people don't even need to have an advanced cook to make them. If you really want to have fun with WOW fans, just give them and practice together to bring the game cuisine to your life.
---
12. World of Warcraft: Exploring Azeroth: Kalimdor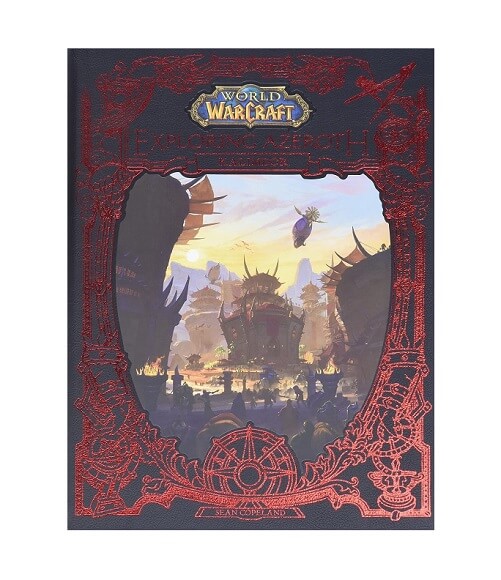 Join famed hunter Rexxar with his animal and Horde Ambassador Zekhan to go through the perilous journey of the lush and vivid reaches to explore the secrets of the realm. Readers will be taken from a pleasant surprise to another, which will be extremely appealing to all WOW fans. Featuring immersive artwork and new stunning insights of Sean Copeland – Blizzard's own loremaster, this book is the next step in a remarkable journey across Azeroth.
---
13. World of Warcraft: Folk & Fairy Tales of Azeroth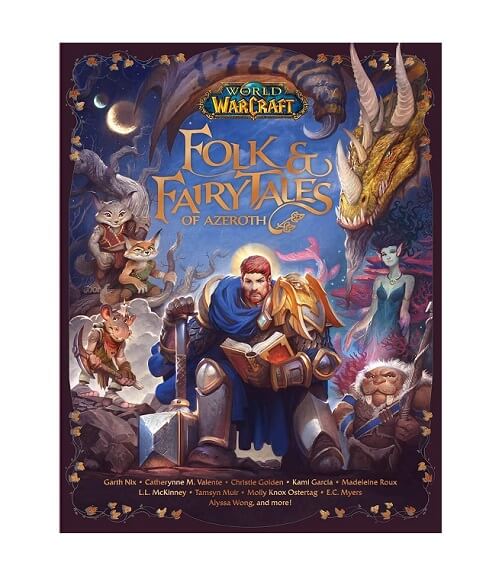 Mystery and magic abound in this striking, illustrated collection of original fairy tales from the globally popular World of Warcraft universe is known in every corner of Azeroth. From the Eastern Kingdoms' windswept fields to the Gadgetzan's bustling city, dissimilarities were bridged by usual tales of people overcoming incredible odds. Thanks to gorgeous artwork and twelve inspired stories, this enchanting anthology brings new wonder to World of Warcraft fans.
---
14. World of Warcraft Horde Hardcover Ruled Journal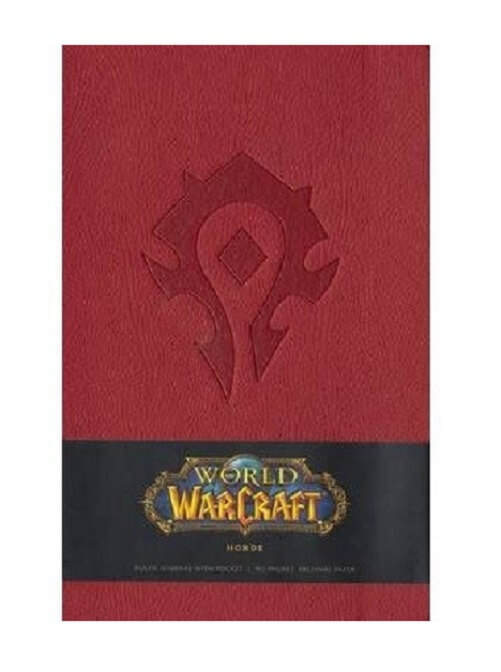 Debossed with the iconic Horde insignia and full-colour papers of stunning images of the orcs, gnomes, goblins, blood elves, trolls, taurens and environments that create this grim and powerful clique, this publication is must for players who are seeking to wreak havoc in Azeroth. A perfection for mementos and photographs to make World of Warcraft Horde Hardcover Ruled Journal is the best gift to give on any special occasions.
---
15. The Cinematic Art of World of Warcraft: Volume I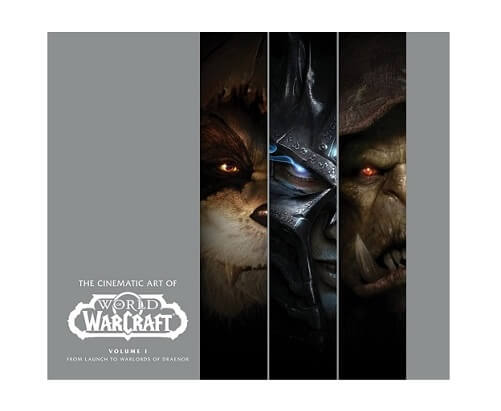 The Cinematic Art of World of Warcraft: Volume I takes the reader to the scenes behind it, from the beginning of WOW to the Draenor expansion, with the team of producers who built the game's striking films. With the concept art of never before seen images and accounts of the creative and technical process, this definitive visual gallery shows how countless artists brought the world of Azeroth to life in an incredible motion and detail.
---
16. The World of Warcraft Pop-Up Book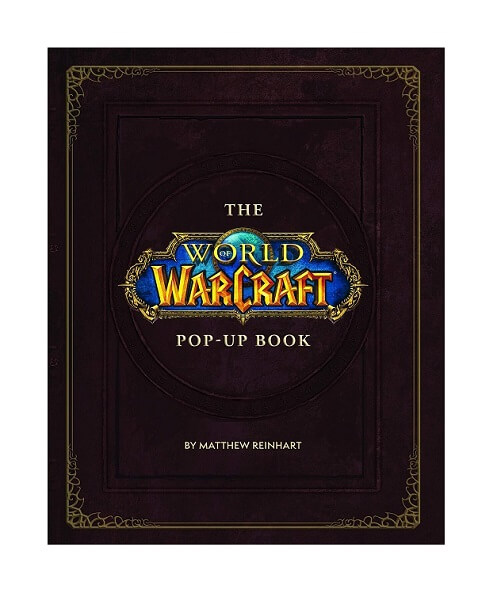 Created by the best selling paper engineer Matthew Reinhardt, the publish the World of Warcraft Pop-Up Book presents the most well-known locations of WOW to life, from the Orgrimmar and Stormwind's classic faction hubs, the Lordaeron and Teldrassil's battle-scarred lands to the Kul Tiras and Zandalar's new capital cities. Each page is unfolded into an eye-popping effect and depicted iconic locations with interactive new art ways that readers have never seen before.
---
17. Warcraft 6″ Medivh Action Figure With Accessory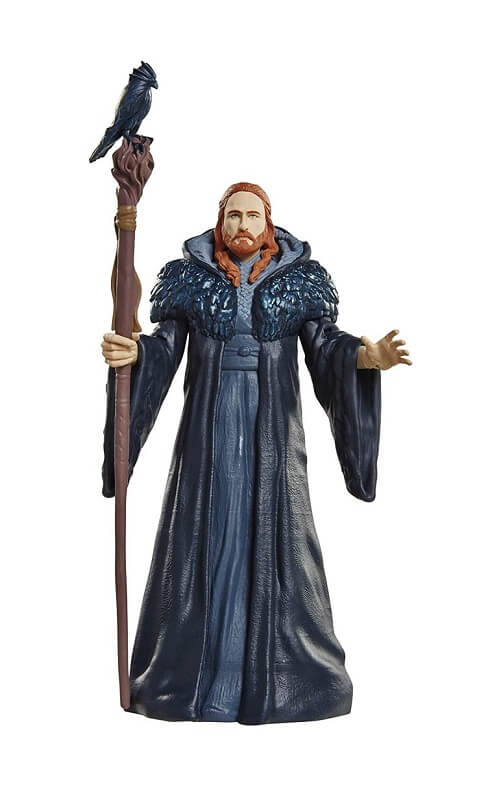 Inspired by the movie from World of Warcraft, this highly detailed action figure with accessory with likeness to the actor portraying Medivh is sure to be a must-have item for both fans of the video game and the film. He is the last guardian in the Warcraft universe and stunning for play and display. The sculpt is so sturdy and features true-to-film highly detailed decor. A suitable toy for 6 years old kids and up!
---
18. Swordfish Tech Warcraft Durotan Statue Phone Charging Dock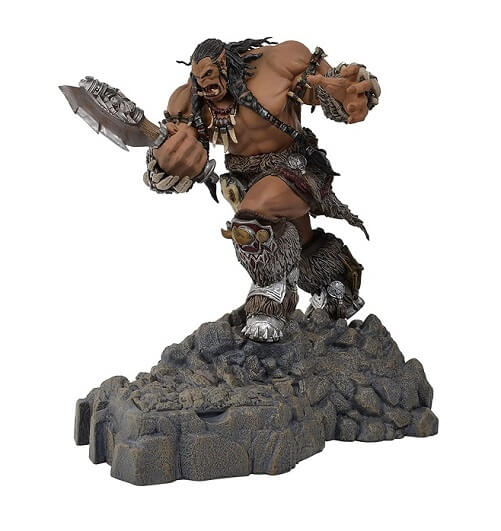 Durotan statue phone charging dock is an amazing design to charge smartphones that any WOW fan will go crazy about when being given it. It not only has the effect of displaying and decorating spaces such as working desks, bedside cabinets, but it also helps to keep the phone fully charged while you can use it easily in case of urgency. We bet this is a great and creative gift idea.
---
19. Good Smile World of Warcraft: Sylvanas Windrunner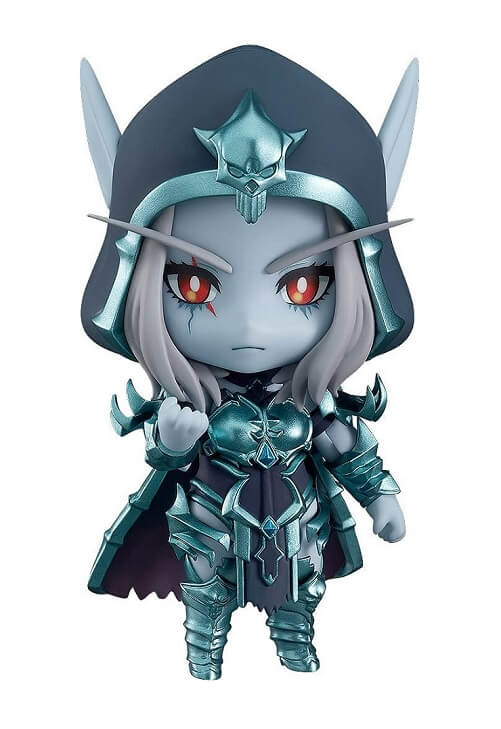 A pretty and adorable Banshee Queen from the globally famous game World of Warcraft comes a totally articulated Nendoroid Sylvanas Windrunner. She is designed with a standard face plate and includes various optional parts as well, like a unique bow of Sylvanas or an aura effect and arrow parts that can be attached to her arms. It is a lucid decision for your family, friends and beloved ones' collection as a gift of love.
---
20. Funko Pop World of Warcraft Lady Sylvanas Exclusive Figure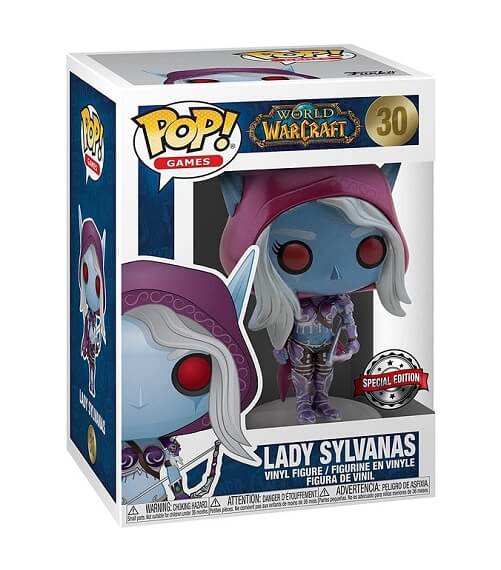 Expand your loved ones' Funko action figure collection of World of Warcraft with this stunning replica of a favorite character that is beloved by WOW fans all around the world. The ingenious character is inspired from the World of Warcraft video game and movie franchise and is ready for heroic battles and fantastic stories. Great gift for both children and adults to show fandom of WOW series in a practical and fun way.
---
21. JINX World of Warcraft Legendary Alliance Snapback Baseball Hat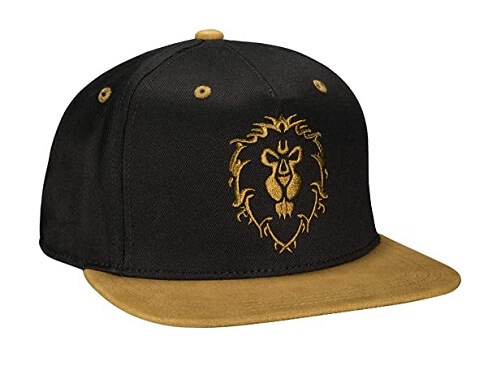 A cap is an item that not only helps protect against the sun but also makes the outfit stand out more, so being given a cap featuring Legendary Alliance will make many WOW fans excited. It has an embroidered Alliance crest on front and embroidered "Alliance" on back of the cap. Thus this headwear could be one of the nice World of Warcraft gifts that any Alliance fan can be irresistible.
---
22. JINX World of Warcraft Horde Bones Crest Men's Gamer Graphic Pocket T-Shirt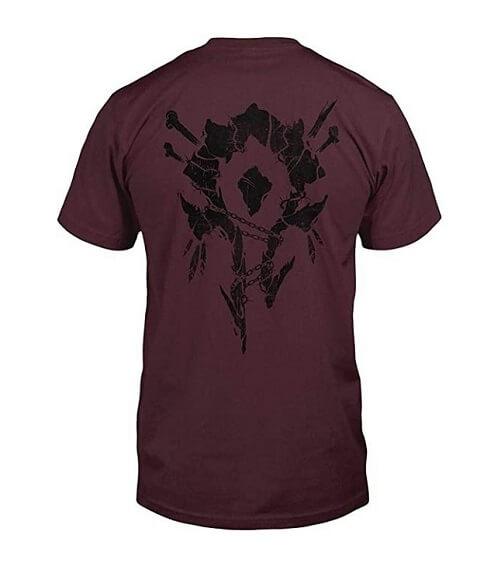 A T-shirt that when worn, anyone can easily recognize that the wearer is a crazy WOW fan, will be a worthy gift for you to consider giving to your loved one. For the Horde, it's alway ready for battle and this shirt is symbolized for that spirit. Made from 100% combed ring-spun cotton, this tagless T-shirt features a traditional fit and lightweight that's easy to clean and preserve.
---
23. JINX World of Warcraft Alliance Ceramic Coffee Mug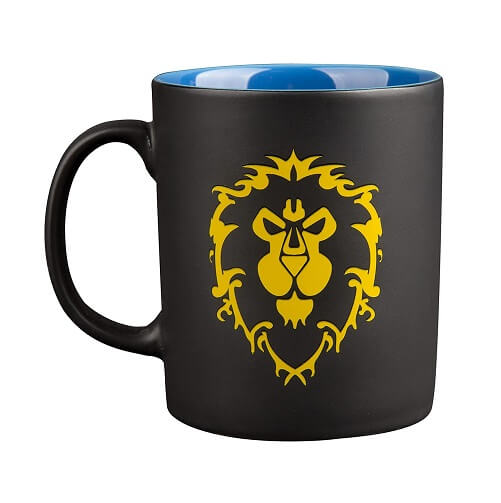 Show your carefulness and appreciation to your loved WOW fans who are keen on Alliance with this beautiful coffee mug. Featuring matte black exterior with gold Alliance crest and gloss black World of Warcraft on two side, this mug makes an ideal present in any occasion, a birthday, an anniversary to express gratefulness or a well-done job. It's can be used for warming milk in microwave and cleaning in dishwasher safely.
---
24. World Of Warcraft Horde Stainless Steel Coffee Cup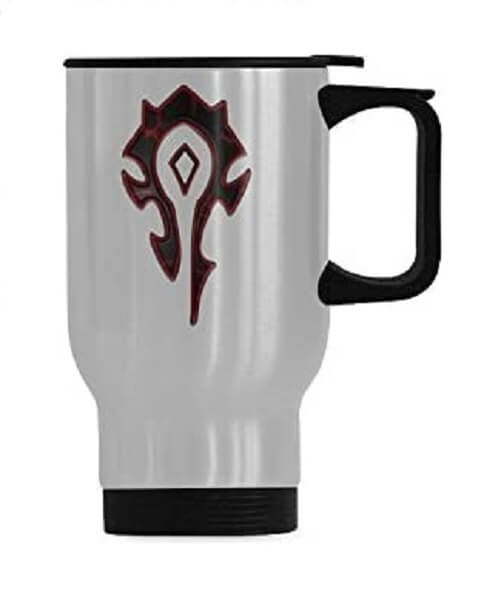 Are you looking for World of Warcraft gifts both attractive and practical? This item is definitely what you should consider. It's made from stainless steel material with a capacity of 14 Oz and the eye-catching designs printed on both sides of the mug. Thanks to this handy size, users can bring their favourite drinks like coffee, juice, tea, milk, etc. along whenever they go without any difficulty.
---
25. Horde Wooden Beer Mug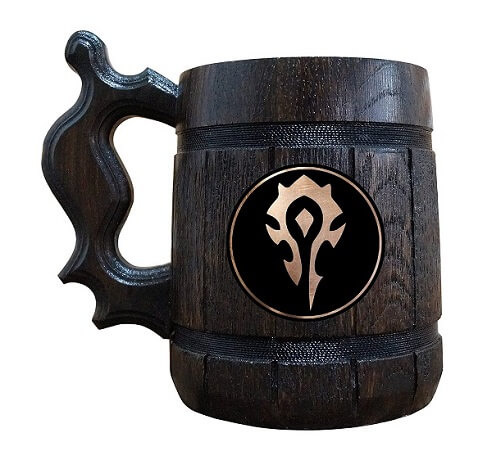 Mark your beloved ones' special celebration with this unique and personalized gift. Horde wooden beer mug is just exactly a special, practical and unforgettable present for all WOW fans that you're searching for. Also, the stainless steel inside the cup will keep the cold temperature for a long time during the summer. Hence, nothing says "cheers" better than this at the end of a hard day and chilling with mates.
---
26. World of Warcraft Card Sleeves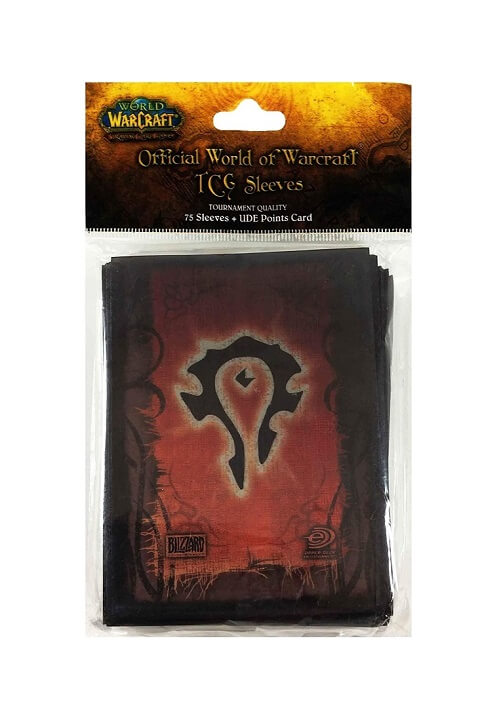 Protect your favorite cards perfectly and stand the test of time with these sturdy sleeves. With standard poker-size 2.5″ x 3.5″ with Horde pattern decoration, it can fit almost any card of this world famous game.
---
27. World of Warcraft: An Adult Coloring Book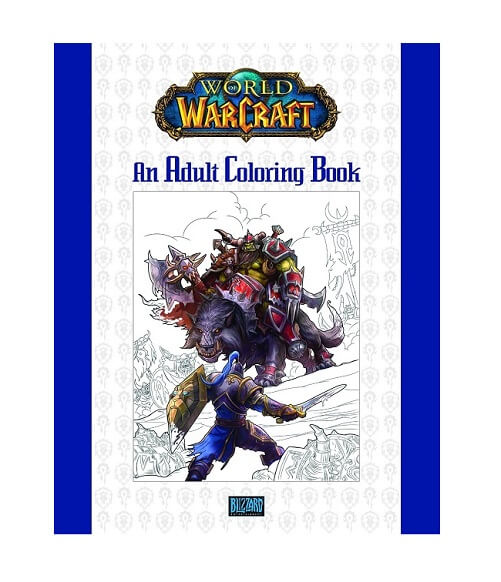 A volume of art with behind-the-scenes insight, this coloring book for adults celebrates the genesis of the studio by showcasing their wonderful artistry via over 70 pieces of concept art, sketches and paintings. These intricate pictures are inspired by the characters and has something wonders for every World of Warcraft fan around the world, especially adult fans. Thus, this could be an awesome gift for your friends, husband, boyfriend, colleagues without any doubt.
---
28. JINX World of Warcraft Horde Core Embroidered Athletic Crew Socks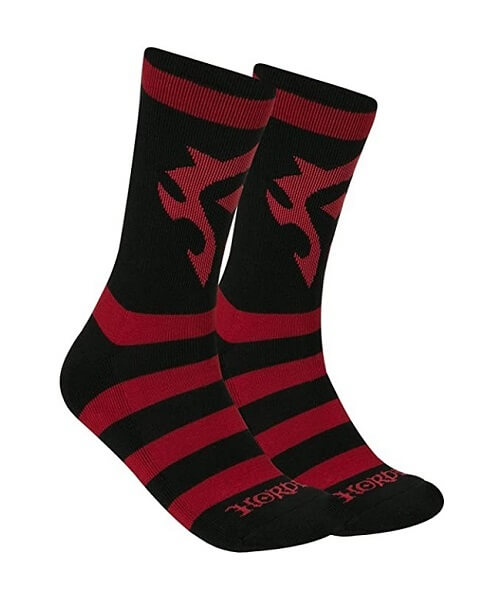 Inspired by the Horde, this is one of the great World of Warcraft gifts showing how much you care about your loved people's dedication. Also, durable and comfortable materials, affordable price and size fits most everyone. This pair of socks with black and red color featuring the Horde crest will light receivers up.
---
29. World Of Warcraft: 15th Anniversary Collector's Edition – PC Collector Edition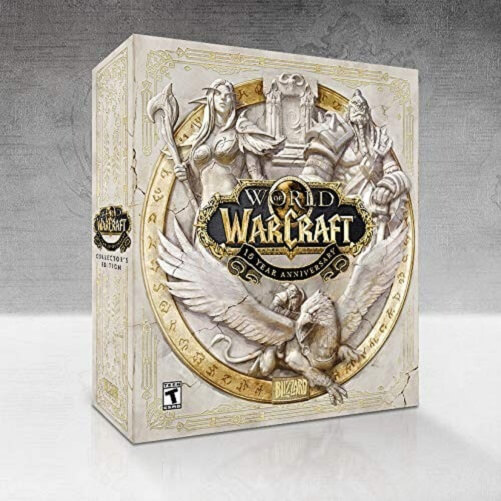 This limited edition set includes a trove of amazing collectible items to celebrate World of Warcraft's 15th Anniversary. WOW fans can be impressed when they unwrap this box, which are Ragnaros Statue – an ancient when this world was in the dawn of humankind, Onyxia – Broodmother of the Black Dragonflight, Fine Art Prints, map of Azeroth mouse pad, 30 Days of Game Time,  Alabaster Thunderwing, Alabaster Stormtalon and Alabaster Mounts.
---
30. Warcraft movie [Blu-ray]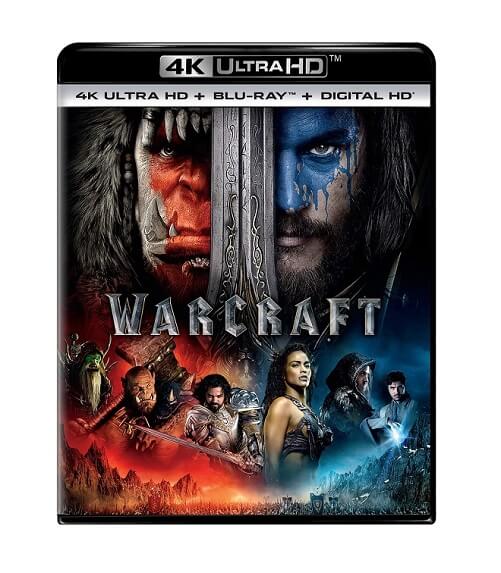 This movie used new audio technology called Dolby Atmos that transports you into an extraordinary entertainment experience with richness, depth, details and clarity. In addition, the Worldcraft movie from the beginning to end tells a great story. There's drama, action, romance with the spot on acting, perfect casting and amazing film effects. It's hard to succeed in making attractive video game adaptations but this wonderful film with awesome graphics and acting is worth to enjoy and share.
---
Conclusion
Above are 30 unique World of Warcraft gifts for all fans that you can refer to and choose the most suitable gift for your loved one among them. We, giftOMG believe that, when you take the time to learn about other people's preferences, you are sure to find a gift that makes them happy and delighted to receive. And we are always here to offer the coolest and most interesting gift ideas for you!