Are you seeking some 20th birthday caption ideas? Then you are at the right place. Keep on reading this post and explore!
The big day is finally here: your 20th birthday. This is the time when you have to say goodbye to your teenage years – all captured on your feeds and with unique 20th birthday captions – which were full of joy, debauchery, and filled with hormones.
At the end of the day, no matter how you celebrate, don't forget to take a few minutes to appreciate how far you've come. After all, you're officially a teenager now, so mark this important day with a special caption for your 20th birthday about growing up. Check out 20th birthday caption ideas from giftOMG if you need more inspiration.
Short 20th Birthday Captions Ideas to Leave Your Teens Behind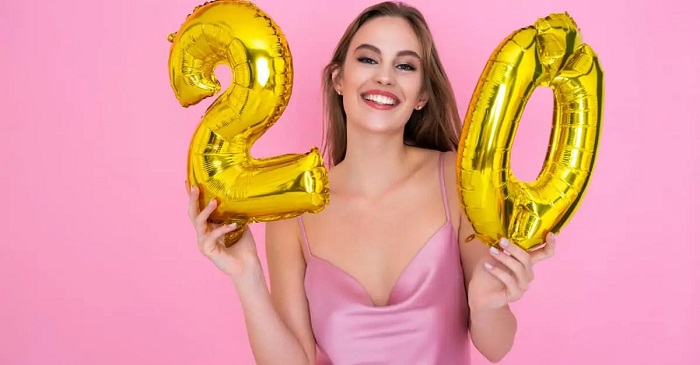 When you take a 20th birthday photo to capture that beautiful moment and you would like to post that photo on social media then you need some 20th birthday caption ideas. Here are some short but powerful turning 20 captions you can use.
20 years, 20 reasons to celebrate.
A teen no more. Hello, 20s.
Old enough to know better, still young enough to get away with it.
Goodbye teens, hello twenties!
Only one more decade until my 30s!
And so begins Chapter 20.
It took me 20 years to get this cute.
Staying 20 until further notice.
On a scale of 1-10, feeling a solid 20.
I don't get older; I level up.
Wow, never been 20 before.
20 looks pretty good on me!
Don't grow up. It's a trap.
Here for cake, and cake only.
I hope the birthday cake is as sweet as me.
Keep calm and celebrate 20 years.
On this day, a queen/king was born.
The countdown to 21 officially begins.
Woke up a little older… but not wiser.
Gonna party like it's my birthday… because it is!
Cheers to another lap around the sun. Hello, 20.
A little older but none the wiser, tbh.
Say hello to the world's latest 20 year old.
Year 20, I'm ready! Toss the confetti.
Chapter 20 begins.
Looking at my teenage years in the rearview mirror.
20th Birthday Captions Ideas For Instagram Selfie Captions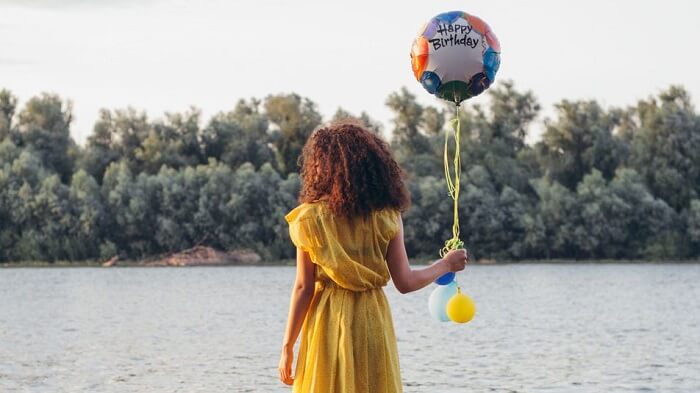 You don't have to say four words or less to let the everyone know that you're celebrating a bold 2-0 win. Post it on your Instagram and let the world know this special day.
20 years old. That's, like, a real adult.
Does this birthday make me look 20?
Now we start planning for 21
To my teens: it's been real.
Wow, the cake's really lit this year…
You young teenagers don't know what you're missing! – Signed, your now 20-year-old friend.
Stuck in them twenty-somethings.
Honestly, my birthday should be a holiday.
20 looks amazing on me.
Waving goodbye to my teen years.
I think 20 chances aren't enough!
May my wisdom increase as I move out of my teenage years.
Couldn't turn 20 without posting my birthday 'fit.
Turning 20 is a big deal so I deserve a big celebration
Sentimental 20th Birthday Captions for Social Media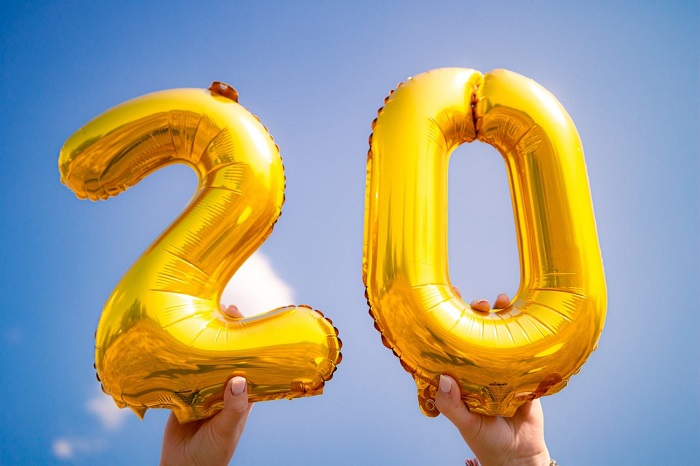 If you want to add something sentimental to your post, the 20th birthday caption ideas below will help. When you look back at your 20th birthday posts, you'll be glad you did.
You are the perfect age to do anything. Actually, you're just the perfect age, period.
Birthday wish? Already come true with this crew on my side. #20
Birthday mode: the youngest I'll ever be, and the oldest I've ever been.
Today was the only day when I cried & my mother smiled on it.
Ending my amazing teens with a beautiful 20th birthday.
"Turning the big 2-0 with my fam by my side."
It's time to kiss 19 goodbye and welcome 20.
Happy birthday to me, ready for a new decade.
Ready to live my adult life blessed.
Another lap around the sun with the best people I could have ever asked for. Here's to 20!
You really gonna scroll without wishing me a happy 20th birthday?
Happiness is not a good looking guy. If it doesn't come to you it means you are not easily impressed.
Another year older, another year wiser? We'll see about that.
May this 20th birthday mark a fresh beginning in my life.
Can't wait to see what 20 will bring with these beauties by my side.
Look out world, here I come – this is my last birthday before 21.
Funny 20th Birthday Caption Ideas For Me And Anyone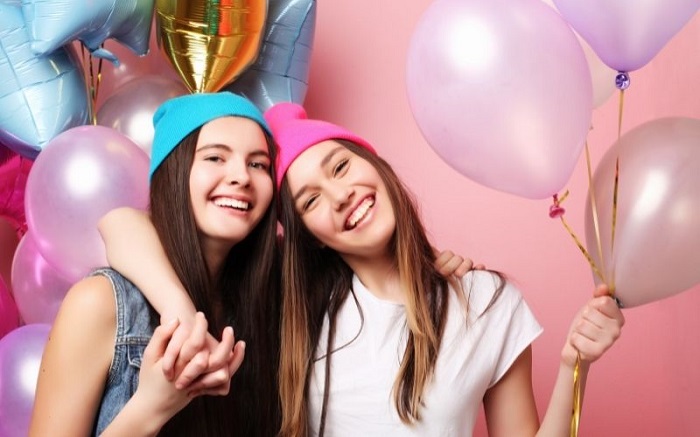 Don't feel serious or nervous when turning 20. Celebrate your 20s with something fun and exciting. Here are these collections of single valentines day quotes captions with your pics.
Made it through two decades! Here's to the next one.
Officially 20, but still mentally about five.
Wave goodbye to your teenage years, my friend. Don't worry, 20 isn't old yet. It's just the beginning.
Not a teenager anymore, so not to be treated like one.
Shoutout to my mama who was in labor 20 years ago.
You look so much older than you did last year when you were a teenager.
It took me 20 years to get this cute.
Getting older but my inner child is ageless.
Another year older, but I'll need some extra time for that 'wiser' bit.
I didn't choose this 20th birthday, this birthday chose me.
Cheers to a day as special as me.
Tripping on my own feet for 20 years. Here's to many more years of clumsiness.
Who knew that 20 would look this good?
I'll give you 20 reasons why today is a great day to party!
Making my years count instead of counting the years.
I'm pushing 20, got no time for others.
I'm pushing 20, got no time for others.
I don't know how to act my age. I've never been this age!
Be careful what you wish for… My parents wished for me 20 years ago and look where that ended up.
Officially blasting "Unwritten" for the next decade.
I don't care how old I'm turning, so long as there's cake.
7,305 days old … but who's counting?
20th birthday selfies hit a little different.
20th Birthday Quotes That Impress Everyone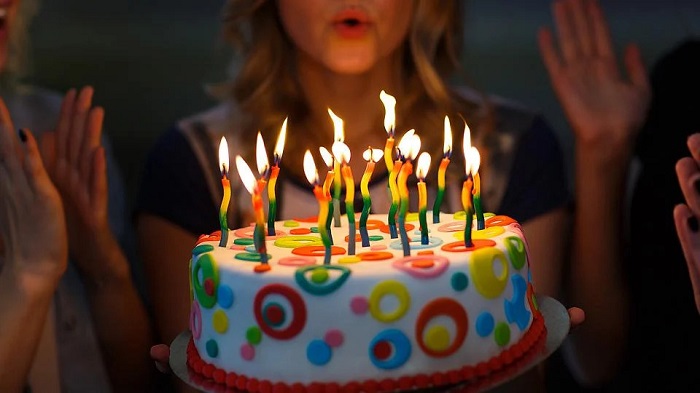 Still struggling to find the cool 20th birthday caption ideas, consider some of the best quotes from famous people. Pick the one you feel suitable and pair it with your photos.
"Birthdays are nature's way of telling you to eat more cake." — Jo Brand
"Growing old is a requirement, but growing up is a choice." — Disney., Walt
"Make every day feel like your birthday." 'Birthday,' Katy Perry
"Today is the oldest you've ever been and the youngest you'll ever be again." — Eleanor Roosevelt
"Make my birthday a way of life." 'Pop Style,' Drake
"Tell them that it's my birthday when I party like that!" — Selena Gomez, 'Birthday.'
"We age not by years, but by stories." — Maza-Dohta
"It's your birthday you don't have to do nothin'." – Destiny's Child, 'Birthday'
God is a concept by which we measure our pain. John Lennon.
"Age and glasses of wine should never be counted." — Italian Proverb
I just make it my business to get along with people to have fun. Betty White.
"Life should not only be lived, it should be celebrated." — Osho
"Turn my birthday into a lifestyle." — Drake
Nature's method of telling you to eat more cake is to give you a birthday. — Jo Brand.
"It's my party and I'll cry if I want to." — Lesly Gore
"Growing old is mandatory, but growing up is optional." — Walt Disney
Final Words
Surely these 20th birthday caption ideas can help to get more likes, comments, and followers on IG, Tiktok or Twitter. Most importantly, photos with captions for 20th birthday will remind you of your special birthday.
Don't be afraid to do what you want. Opt for a caption that matches who you really are and is young, wild, and free (because you still are!).
Happy 20th, buddy!