Follow the list of 25 gifts for history lovers from giftOMG that will satisfy the most demanding people. 
History is not only mystical but also fascinating. There is a variety of amazing, frightening, surprising, and tragic tales that may be found in the past than in any book on the best-sellers list. If properly taught, learning about the historical events that led to the evolution of the globe may be a fascinating experience.
History enthusiasts consider books as great presents even when the majority of people don't. The curiosity of reading a book they had never heard of would appeal to them. We now have several novels that I felt were really good as a byproduct. If giving books as gifts isn't your style, there are many fantastic alternatives.
25 Gifts For History Lovers That'll Delight History Buffs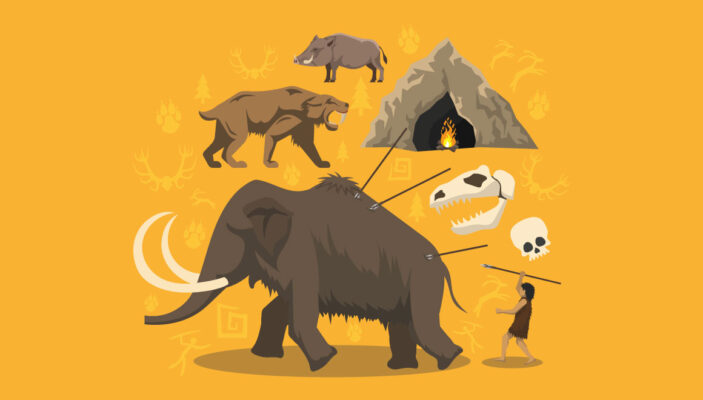 Check out the list below and pick out your most preferred gifts for history lovers.
1.

History of the World Map by Map
Maps show both our current location and our past locations. This book on global history is the one for you if you want to learn more about the most significant historical occurrences. For history lovers of all ages who also like visiting museums and other historical locations, this book gives the ideal present for every occasion.

 

 

 
2.

Battles that Changed History
The most important wars in history are brought to life in the most stunning way. Learn how crucial decisions affected the bloody Gettysburg battle, the epic Midway air-sea battle, and other historic conflicts, resulting in amazing victories and tragic defeats. Discover how more than 90 important battles' histories were shaped by tactical decisions and historical turning moments. In-depth studies of important events range from cutting-edge aircraft warfare to crucial maritime clashes and medieval wars.

 

 

 
3.

The Game Where You Make History
This board game is built on a timeline of historical events. You will find it simpler to remember the order of historical events after playing this game. Play this board game with your friends to see who can recollect the most historical events. It's an easy way to remember historical dates that you'll appreciate.

 

 

 
4.

Black History Events Acce

n

ts
This collection of 36 photographic accents, each with a distinctive design, will highlight significant events such as the adoption of the Thirteenth Amendment, Jackie Robinson's debut, the election of the nation's first African-American president, the Million Man March, and other significant occasions. The reverse of the card offers a helpful summary of each significant historical individual or occasion.

 

 

 
5.

U.S. Wheat Pennies With Steel Cents
Coins made during World War 2 are definitely a can't-miss in the list of

gifts for history lovers

. Made between 1940 – 1943, these coins not only have historical significance when they have been through a fierce war but also have a collectible meaning for those who love history in general and collectors in particular.

 

 

 
6.

WWII Allies Army
If you're looking for a gift for a kid who loves history, you definitely can't pass up this one. The model of a soldier in World War 2 can move flexibly, accompanied by a soldier's items such as a gun, a shovel, and a backpack, which will help the child role-play and promote his or her imagination.

 

 

 
7.

Notable Black Americans Mini Bulletin Board
Black people had to fight a lot for their freedom as well as their nation in the last century. This would be a great gift for anyone who loves stories of black struggles. This set of cards will show famous sayings as well as images of black people who have made great contributions to fighting for their people.

 

 

 
8.

World History Timeline
Would you ever wish to view the complete timeline of the world? From 3000 BC to 2000 AD, the great empires and countries are shown on this map as they rise and collapse. Continents that are close to one another on the globe are, when it makes sense, also close to one another on the map. Additionally, it is simple to recognize the continents due to their distinct color palettes.

 

 

 
9.

Military Rucksack
You love the image of a heroic soldier, you want to be like those soldiers. We can play the role of a soldier with a specialized backpack in the war. With ample storage, this backpack is not only suitable for everyday use but also helps you look like a World War II soldier.

 

 

 
10.

Civil War Cannon Die Cast Miniature Replica Pencil Sharpener
Put a pencil sharpener in the form of a cannon on your desk for decoration. has moving wheels and may be used to identify massive artillery siege cannons from the American Civil and Revolutionary Wars. This ornament and pencil sharpener is functional, and your history-loving friends will adore it.

 

 

 
11.

Urban Intellectuals Black History Flashcards
The cards may be stored neatly and easily in your pocket, handbag, or school bag due to their regular poker size. Each deck contains 52 cards that contain details about famous people, places, or historical occurrences. Because they allow both boys and girls to consider the successes of Blacks and African Americans in the past and be inspired for the future, these cards are a wonderful educational tool.

 

 

 
12.

1:48 Spitfire MKII
This would be one of the great

gifts for history lovers

, especially kids. This 1:48 aircraft model is a miniature version of the MKII used in battle. This is not only a toy for children but also a decoration for those who love to collect.

 

 

 
13.

Boys American Patriot Costume
Children always want to transform into their favorite characters. This will be a surprise gift for kids who love history, especially patriots. Crafted from polyester material, the outfit is comfortable to wear as well as the sharp details that will help children perfectly role-play. This will be the most suitable gift for Christmas or school roles.

 

 

 
14.

Revolutionary War Continental Army
Kids may learn about the significance of history with the aid of this set of figurines, and history enthusiasts can get high-quality miniatures at reasonable prices. This artist depicts five outstanding Revolutionary War soldiers who helped America win the war. The flag bearer, musketeer, drummer boy, fifer, and George Washington figure are all made in line with the strictest industrial standards.

 

 

 
15.

Stay Honest Abe History Coffee Mug
Abraham Lincoln is the 4th president of the United States, who made important contributions to building America as it is today. If you are a history buff and an admirer of Abraham, you cannot miss this cup. This ceramic mug can not only be used for everyday purposes but can also become an outstanding decoration.

 

 

 
16.

Egyptian Décor Trinket Box
If you are fascinated by the history of ancient Egypt then this will be one of the must-have

gifts for history lovers

. All of your Egyptian possessions will be carefully stored in this jewelry box, which is decorated in the King Tut style. Egyptian statues and sculptures are hand-cast using real crushed stone and durable designer resin and feature intricate features like hand-painted hieroglyphs.

 

 

 
17.

Civil War Volumes 1-3 Box Set
One of the wars that the American people will always remember is the Civil War. Three engrossing volumes, Red River to Appomattox, Fredericksburg to Meridian, and Fort Sumter to Perryville, make up Foote's detailed history of the Civil War. This wonderful boxed set of books about the Civil War would delight anybody who enjoys history in general or the Civil War in particular.

 

 

 
18.

Absorbent Stone Coasters Vintage Old World Maps
Coasters printed with a world map will be a great gift for history lovers. This set of 4 vintage coasters will be a nice decoration, plus, they protect the tabletop from scratches. The whole world will be in your hands, isn't that great?

 

 

 
19.

Us Marine Corps War Memorial Figurine: The Iwo Jima Memorial
The US Marine Corps War Memorial was modeled after a well-known image of the second flag-raising on the island of Iwo Jima during World War II. The inscription reads, "The soldiers fallen in all wars and their compatriots from other services who died fighting with them." Your patriotism will be sparked by this statue, which celebrates the brave military personnel's sacrifices.

 

 

 
20.

Childrens Green Army Helmet Costume Accessory
A soldier's helmet would make any history-loving kid scream with delight. Although not made of iron like real helmets, this plastic helmet still has all the details and looks just like the real thing thanks to modern manufacturing technology. Give this hat to your history-loving kid and role-play battles with them.

 

 

 
21.

Vintage Abstract World Map
World maps have always been a favorite among history buffs. Now you can have a map in your home by owning a canvas print of the map. Printed with high technology, the details will be very clear and the brown tones of the painting will bring a sense of nostalgia. This would be a great gift for anyone who loves history.

 

 

 
22.

U.S. Presidents Bulletin Board Set
The presidents of the United States have always been the pride and admiration of history lovers because of their cunning and ingenuity. And now, it's easier to remember the names and characteristics of each person with this US president bulletin board set. The cards will show detailed biographies, dates, and interesting facts of presidents from George Washington to Donald Trump.

 

 

 
23.

Eisenhower Dollars
Coins made during the 20s century are definitely a can't-miss in the list of

gifts for history lovers

. Made between 1973 – 1978, these coins not only have historical significance when they witnessed the development of the US but also have a collectible meaning for those who love history in general and collectors in particular.

 

 

 
24.

19th Amendment Mug
We congratulate the revolutionaries who fought to win the votes they were denied. This 19th Amendment mug is a reminder that a democracy depends on the willingness, goodwill, and active participation of its citizens, and that those citizens depend on their government to treat them fairly in return. The mug will be presented in stunning, eye-catching packaging, making it the ideal gift for any occasion.

 

 

 
25.

Men's Constitution American Flag Necktie Tie
A tie with an American flag motif will be suitable for those who love the history of their country as well as who is passionately patriotic. With this tie, you can be proud to assert yourself as an American citizen as well as attract people's eyes wherever you go.

 

 

 
26. History gifts: travel mug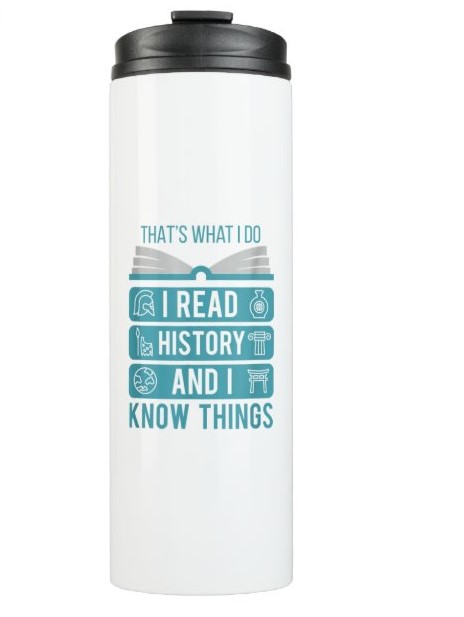 If you are hunting for gifts for history lovers who also love the series Game of Thrones, don't miss this travel mug. It features the pharse: "I read history and I know things". This is one of the lines of the character Tyrion Lannister from Game of Thrones. In which he asserts: "That's what I do, I drink wine and I know things."
---
27. History-related socks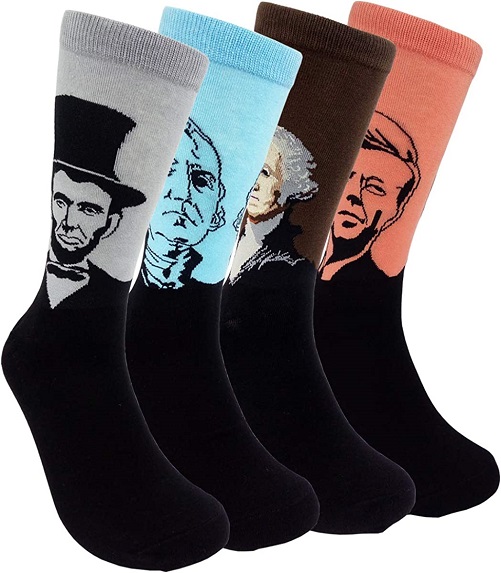 These socks are really perfect for gifts for history lovers. If you know someone who loves American presidents, these socks with the faces of Abraham Lincoln, John F. Kennedy, Thomas Jefferson, and George Washington make great gifts. These socks can be a fun and unique way to showcase a love for history while also keeping feet cozy and stylish.
Those who are history buffs will fall in love with these gifts for history lovers at first sight. Hope you can find the most suitable gift for your history-lover friends.