Open when letters are doubtlessly one of the most sentimental exchanges among lovers, friends, and family who try to work out long-distant relationships. When it gets down to such heart-pouring moments, people particularly wonder about their open when letters ideas how to write them properly. Ideas for opening when letters can be delivered in numerous ways, with its dependence on several factors, which may include the receiver, the relationship between the sender and receiver, or the level of intimacy. 
Receivers of the open when letters are often close to the sender. They can be the boyfriend, girlfriend, best friend, husband, wife, and family member. However, don't exclude the case of non-distant relationships because open when letters are incredibly sweet exchanges whoever the receivers are. 
Down below would be our list for referring open when letters ideas how to write them, what message to deliver, and what gifts you may attach with the letters. Don't forget to take notes the open when letters match your context. We would now divide all the recommendations into four major sections, suiting different situations. 
Motivating Open When Letter Ideas How To Write Well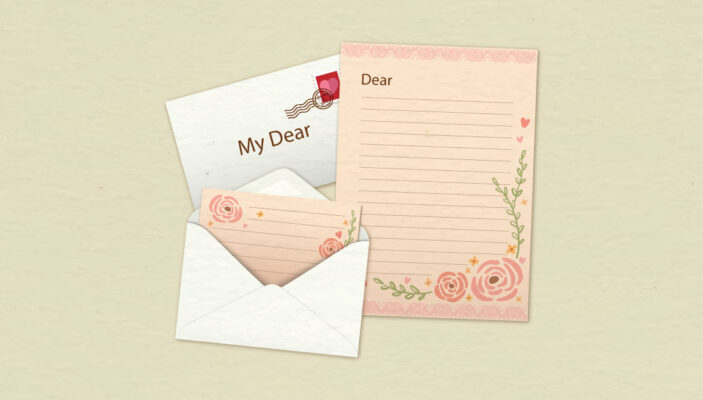 Our first section refers to Open when letters ideas how to write them correctly. These ideas below can either be applied if you are writing for your boyfriend, girlfriend, best friend, or family member. They can also be close or distant from you. These are pretty much universal and would make a little heartfelt source of motivation. 
1. Open When You Are Stressed 
"Open when you are stressed" or "Open when life is stressful" letters filled with emotionally comforting and motivating words for your beloved receivers can light up their days, removing negative energy and leaving them a bit more relieving. 
2. Open When You Need Motivation 
One of many open when letter examples is the "Open when you need motivation". This open when letter has a more neutral vibe and is more likely to be universal. It can be written for your distant or non-distant receivers. It simply gives the reader motivation before an event that requires them great self-confidence or a challenge they must confront. 
3. Open When You Have Self Doubts  
Our third idea for open when letters of motivation is the "Open when you have self-doubts". In this open when letter, you should remind them of their strengths and reassure their belief in themselves. 
4. Open When You Don't Feel Inspired
When a person you love does not feel inspired, there can be numerous reasons lying behind it. It is a perfect occasion to send them an open when letter to read when in such a state. In the letter "Open when you don't feel inspired", things you can write are motivating stories, their sources of inspiration, and their role models. 
5. Open When You Can't Focus 
Our fifth recommendation for open when letters ideas – how to make them motivating is the "Open when you can't focus". Messages to put inside can be the ideal image of themselves, and the reasons why they start in the first place. 
6. Open When You Are Going Through Hard Times 
Hardships are what we must confront, withstanding the accompany of our partners or alone. An endearing way to accompany your partner, even when you are not present is a small reminder called "Open when you are going through hard times" letter. 
7. Open When You Are Afraid
We would highly recommend the "Open when you are afraid" letter come into your list of referring open when letter ideas because it has got a sense of motivation, mutual understanding, and muchly sentiment. 
8. Open When You Make Mistake 
One suggestion for open when letters ideas – how to make your receiver feel motivated is the "Open when you make mistake". This would be both comforting and motivating, and it is for universal use as well. 
9. Open When You Need Compliments
Compliments make a positive type of motivation. Little compliments told on a daily basis can help one to feel more confident, especially when he or she has just gone through a tough day. "Open when you need compliments" is definitely considered among what to put in open when letter ideas. 
10. Open When You Have To Make  A Big Decision
Our next answer to the question "open when letters ideas how to" is "Open when you have to make a big decision". This letter would let the receiver know what you have on hold that strengthens their belief in the about-to-be-made decision. 
Open When Letter Ideas For Distant Relationships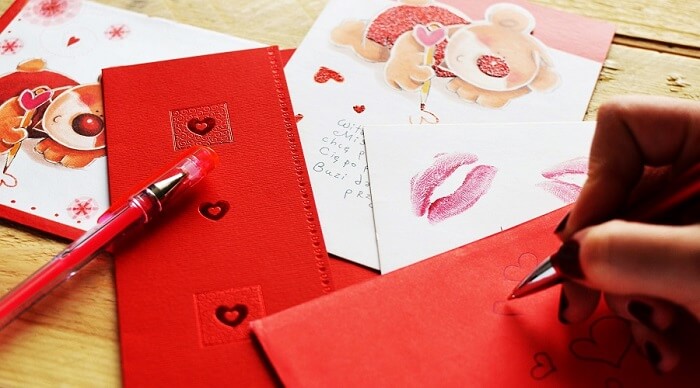 We have saved a separate section just for long-distant relationships. These ideas below are of universal usage for all distant relationships without discrimination. Long-distant contacts are always the toughest and open when letters can make a minor but touching connector among hearts. 
1. Open When You And I Have Said Goodbye 
"Open when you and I have said goodbye" is not a strange but always sentimental idea for such types of letters. It can be directed to your boyfriend or girlfriend who is going abroad, a best friend, or an endearing family member. Write all your wishes for them, or simply how you would miss them while they are away. 
2. Open When You Need A Hug
If you cannot give your letter receiver a hug instantly because of the long distance, write a short letter and let them save it for when they need a tight warm hug from you. There you have another idea for open when letters.  
3. Open When You Want A Reminiscence 
Memories are what keep we going day by day, away from our loved ones. A reminiscence from the good old times would be wonderful for anyone who is far away from people they love.
4. Open When You Have Arrived 
One more orientated idea for long-distant open when letters is the "Open when you have arrived". Things you can write in open-when letters are wishes, reminders, and obviously endearing words from your heart. 
5. Open When You Are Homesick 
It is inevitable that someone may feel homesick when they are far from their families, friends, and lovers. The 15th recommendation is a classic but always heartfelt answer to the question "open when letters ideas how to". 
6. Open When You Feel Lonely 
For some people, there is no scarier state than feeling lonely. Having an open when letter just in case they may feel lonely is sweeter and more comforting than anything else. It reassures and reminds them that they always have somewhere or someone to look to whenever it is and wherever they are. 
Open When Letter Ideas For Emotional Cheer-Ups And Sharings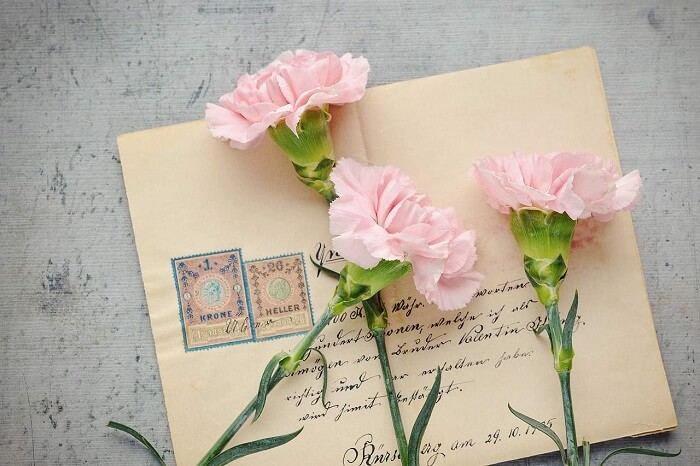 Mutual understanding is among the fundamental factors for any relationship, distant or non-distant. That is exactly why you may want to take a glance at the upcoming ideas for open when letters. Don't forget to express your understanding or show the person you adore a shoulder on their happiest days or saddest ones.
1. Open When You Are Happy 
Sharing mutual positive feelings is a great way to improve any relationship pattern, whether long-distant or not. If you are wondering about such open when letters what to put inside them, it is advisable that you tell them to have something saving the moments of joy, and not to forget to update you via calling or texting. 
2. Open When You Need A Smile Or A Good Laugh
The 17th expression of the "Open when you need a smile" is considered flexible for us since it is workable for both positive and negative days. These letters can either add joy to their day or remove all the sadness. 
3. Open When We Fight Each Other
"Open when we fight each other" goes straight to the couples of both long-distant and vice versa. For this letter, we highly recommend you attach little reminders, words of reconciliation, or simply an apology to one another. 
4. Open When You Can't Sleep
A good way to write open when letters to boyfriend or girlfriend starts with "Open when you can't sleep". This type of letter is not clingy but shows a sense of intimacy and genuine caring. It is definitely recommendable. 
5. Open When Your Are Sad  
One typical among the open when letter ideas for all kinds of relationships if the "Open when you are sad" is more suitable as a method for comforting and sharing emotion than any other letter. The length of this open when letter is muchly dependent on the sender. 
6. Open When You Are Angry
Similar to the "Open when you are sad", "Open when you are angry" shares the same functions, and these open when letter ideas certainly can raise a frustrated or upset mood. They are even more effective when coming with attached gifts. 
7. Open When You Are Bored
This is probably the most exciting idea for open when letters recommendations. The "Open when you are bored" usually consists of jokes, hilarious moments, or some entertaining gifts you have for one another. 
8. Open When You Need A Break 
Taking a break is quite common in relationships of this day and age. When taking a break, you spend more time reflecting and focusing on yourself. "Open when you need a break" is for universal use, and evidently varies from one context to another. However, the term "a break" does not necessarily save for romantic relationships. It is according to the situation of the senders and receivers. 
9. Open When You Have A Bad Day 
A bad day can make one feel anxious, furious, or incredibly upset. In such moments, a sign speaking for warm hugs and emotional comfort can never go wrong. In the "Open when you have a bad day" letter, you should put a shoulder to cry on or listening ears. 
Open Letters When Ideas For Special Occasions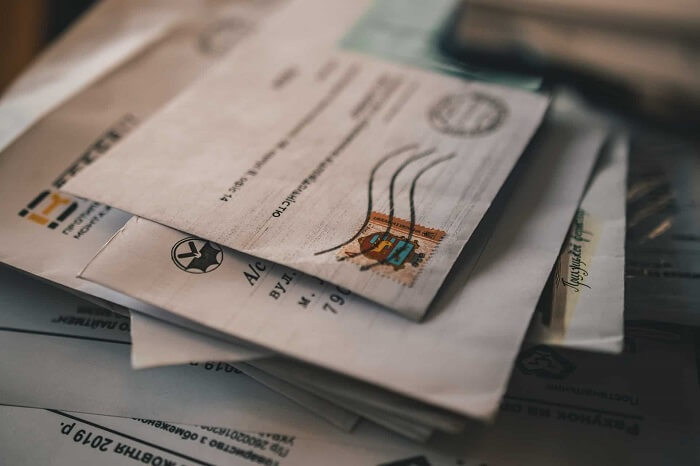 Our last section would be devoted to discovering keys to the question "open when letters ideas how to" on special occasions. We would mention several outstanding ones, however, creativity and flexibility are what we encourage. Also, since open when letters are personal, why pose any limit on them? 
1. Open When Your Birthday Comes 
Birthdays make remarkable milestones at several points in your life, including the sweet 16th, 18th, 20th birthday, and the settling down 30th. This "Open when your birthday comes" would deliver different messages based on the birthday that the receiver celebrates. 
2. Open When Valentine's Day Comes 
Here comes another romance-directed suggestion for open when letter ideas. Valentine's Day is an occasion to express your love and appreciation towards one another. In this case, open when letters are old-school but they are always the sweetest. 
3. Open When It's Christmas
Last but not least, Christmas is a perfect time for open when letters to be sent. Open when letter ideas for Christmas do not compulsorily wish and greet since the Christmas cards have already been doing the job well. In the "Open when it's Christmas" letter, you can write your gratitude or any personal message to your receiver. 
More About Open When Letters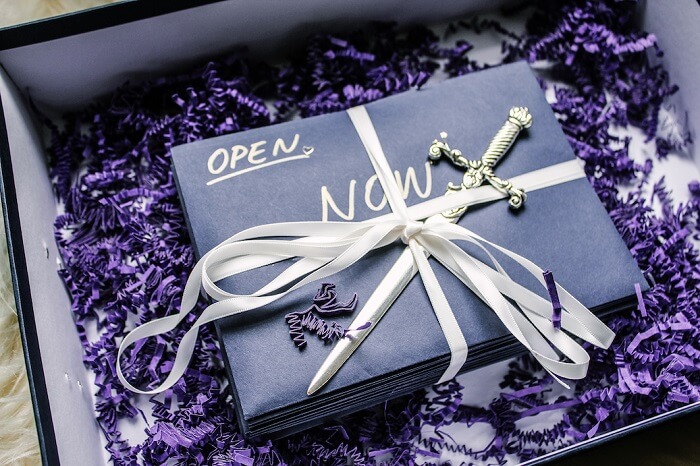 There are more than our recommendations to the matter of "open when letters ideas how to". So what is on hold for you? Here are some more tips for open when letters so that you can make them extra special. 
1. Why pose a limit on your open when form? 
Forms of an open when letter should not be limited. An online or traditional open when letter can reach a person's heart muchly the same. Traditional open when letters are advisable for anyone. 
However, if you want to make it a bit more interesting, making your receiver an encoded open when letter with detailed instructions would be thrilling. Also, with a computer-made open when letter, you can add so much more items you want, including pictures, and his or her favorite animations. 
2. Attach an open when letter with gifts would make it a bit more memorable 
Gifts, souvenirs, and pictures are definitely recommendable for any open when letters. When your words come with a gift reminding or comforting the receiver, the impression made would doubtlessly be deeper. The gifts would vary, according to your receiver. Gifts and souvenirs are extremely helpful for long-distant relationships. 
3. Does printing or handwriting vary from one another? 
Printed or hand-written open when letters can raise different expressions from the receivers, nonetheless, they can be the same heartfelt. It can be based on the bias of the receiver. Thus, you should consider these two thoroughly before sending them. 
Verdict
Hopefully, giftOMG's 28 suggestions have satisfied your question "open when letters ideas how to". To get a deeper insight and nurture the inspiration for your open when letters, take a reference tour to each of our sections, including one for motivation, emotional sharing and comfort, long-distant relationships, and special occasions.