New moms are those with the most massive struggles, both mentally and physically. That is why women in their first periods after delivering their babies are really sensitive and quite exhausting. If you are going to gift a new mom, make sure the present is going to help her life be easier. Scroll down below would be a list of 35 ideas for practical and relaxing gifts for new moms you should check!
*** See More: Long Distance Mothers Day Gifts.
35 Relaxing Gifts For New Moms Of All Hobbies
Get inspired and shop some of our favorite relaxing gifts for new moms below:
And 25 more…
1. Matching Low Battery – Fully Charged Mommy And Baby Shirts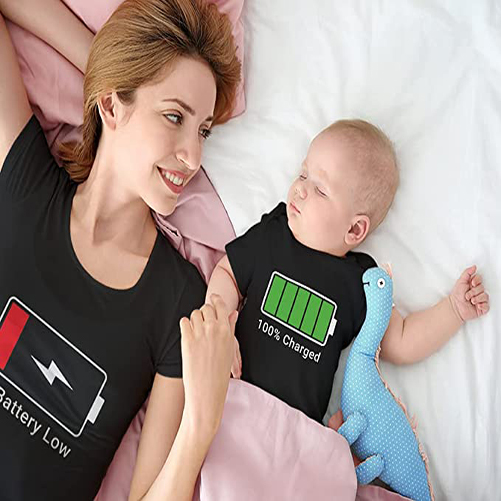 Here comes one of the most adorable mom and baby presents to send. Matching items of moms and babies are always sold in a huge number every year because of their cuteness and comfort. Materials used to produce baby garments are usually soft on the skin. It is also the factor you need to remember when choosing shirts or any other item for moms and infants.
---
2. Baby Stroller Organizer With Insulated Cup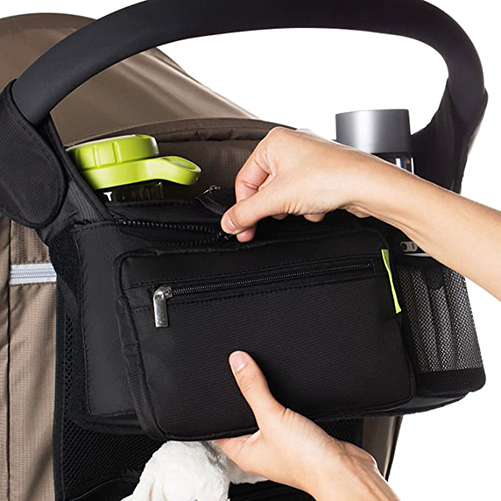 Being a new mom would absolutely require a stroller organizer. This is an extra convenience for moms, and they can still these baby stroller organizers when their children grow a bit more. Therefore, we would say those stroller organizers are among the best gifts for new moms after birth. 
---
3. Minerals Magnesium Bath Flakes For New Moms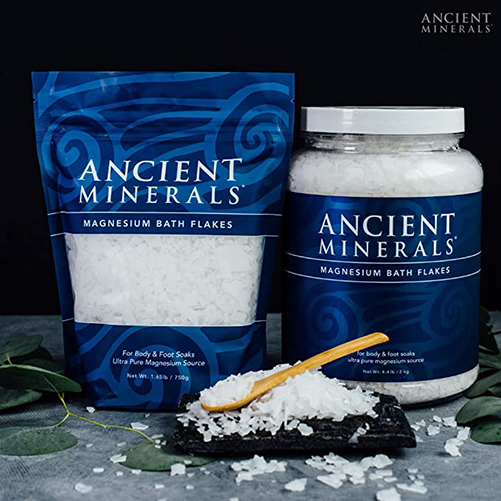 A mother's body after birth is more sensitive than ever before. When her body has to stay under so much pressure while delivering a baby, it definitely needs a lot of caring afterward. That should be the motive for you to purchase products from natural ingredients, since now a new mom cannot use chemicals on her body for a while. And the best self care gifts for new moms can be mineral bath flakes with non-toxic substances.
---
4. First-5-Years Chevron Baby Memory Book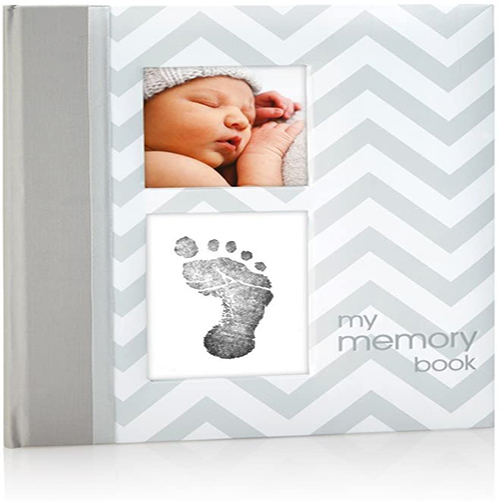 The memory of your child in the first 5 years is the most precious, and every new mom is advised to have a memory book.  Memory books are also heartfelt mother's day gifts for new moms, and it would be even more special if these books are handed to her by her most loving husband. 
---
5. Organic Nipple Butter Cream For Breastfeeding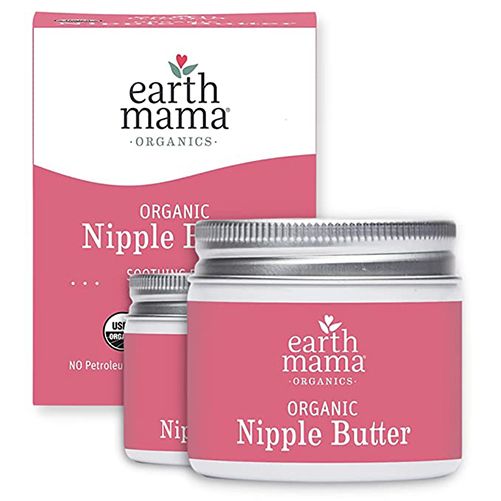 For the fifth recommendation, we have the organic nipple butter cream for moms who are doing breastfeeding. Moms can feel uncomfortable whenever they must breastfeed their children, and this cream would help them to do the task easier. Nipple cream products, when you purchase, should be certified by hospitals to be trustworthy enough since they would be applied to a really sensitive part. 
---
6. Cotton Pajama Wear For Moms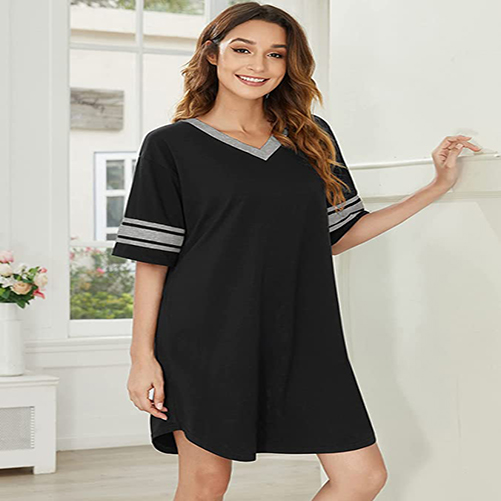 Next on the list of practical and relaxing gifts for new moms, you can take a closer look at cotton pajama wear for moms. The pajamas for new moms would be best if they come as one loose comfy dress. The most crucial factors when choosing garments for moms are sizes and materials. Styles and colors would come behind those two.
---
7. Swaddle Silk Blankets For Infants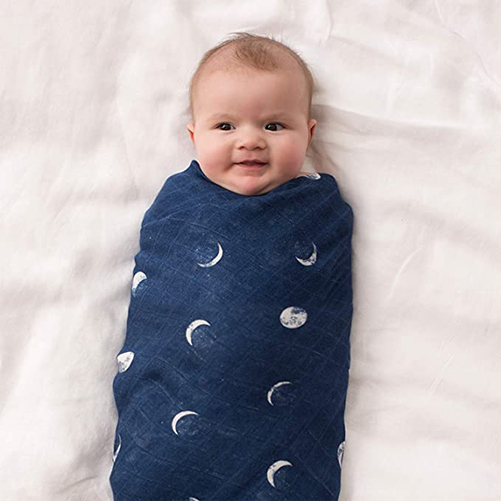 New moms are surely in need of swaddle blankets for their newborns. One of the best choices for swaddle blankets is silk, which is excellently soft to the baby's skin. Silk blankets are also pretty to look at, and as a result, they have become among the most must-have gifts for new moms after birth.
---
8. Women Fleece Hooded Bathrobe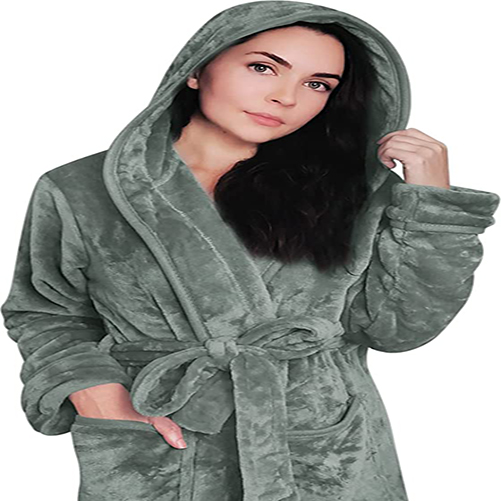 If you tend to gift any new mom in the winter, a fleece hooded bathrobe may work out well for you and the receiver. Fleece is incredibly warm for the winter freezing days, and a fleece bathrobe is even better when it is hooded.
---
9. Cotton Weighted Blanket For Moms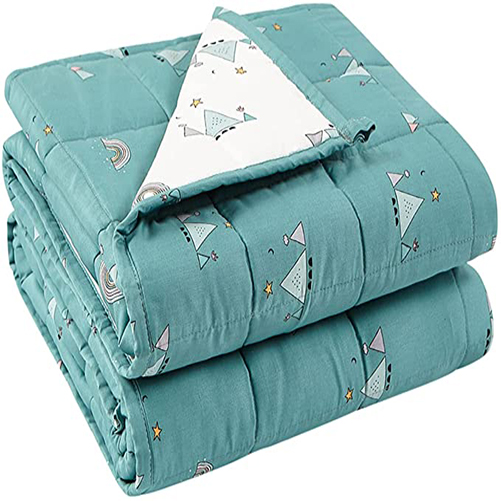 We're sure that many husbands would be looking for gifts for new moms to relax. And if that is the exact case, husbands can take a glance at the cotton-weighted blankets. They are soft and warm for cold days and surely would put a smile on your wife's face when she sees how much you care for her. 
---
10. Adjustable Bamboo Bath Tray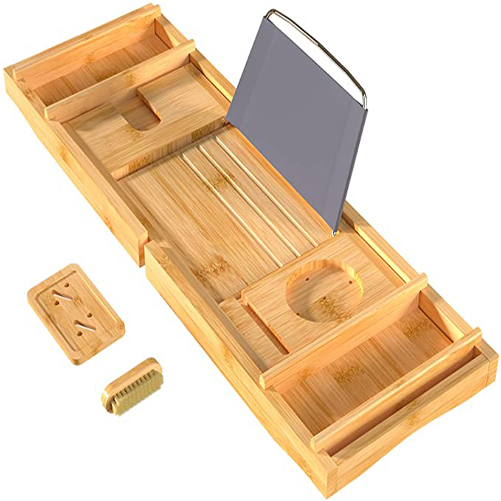 Should you be looking for the best self care gifts for new moms, you cannot miss the bamboo bath try for her most relaxing time during the day with a book and a glass of wine in her hands. Bath trays are the most common but never get outdated as we cannot deny their extra comfort in daily life. 
---
11. Insulated Stainless Steel Traveling Tumbler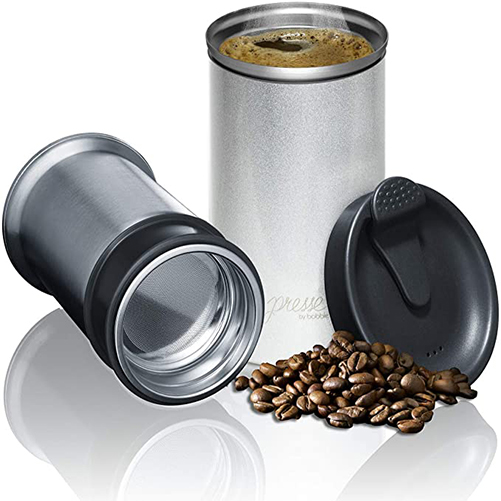 Even though new moms don't go out much after their delivery for a few weeks, several months after that, they would need to take their babies for a walk, and they obviously need a bottle or tumbler. We would prefer tumblers because they are suitable for short walks, particularly tumblers with thermos ones. 
---
12. Smart Temperature Controlling Mug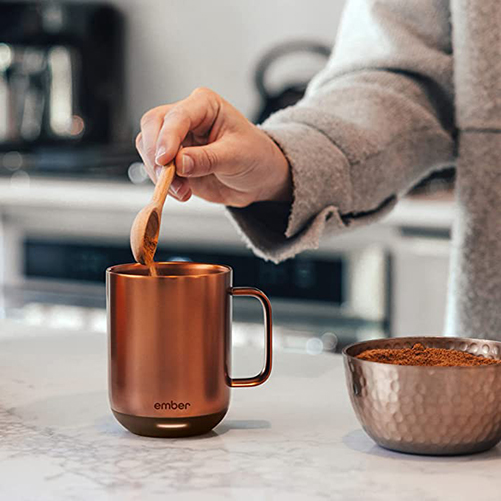 Another recommendation for tumblers and mugs is smart temperature-controlling mugs. These are excellent gifts for new moms to relax when they feel like a refreshing cup of morning tea or coffee. When selecting temperature-controlling mugs, keep a close eye on the provider and temperature performance. 
---
13. Motivational Water Bottle With Tracking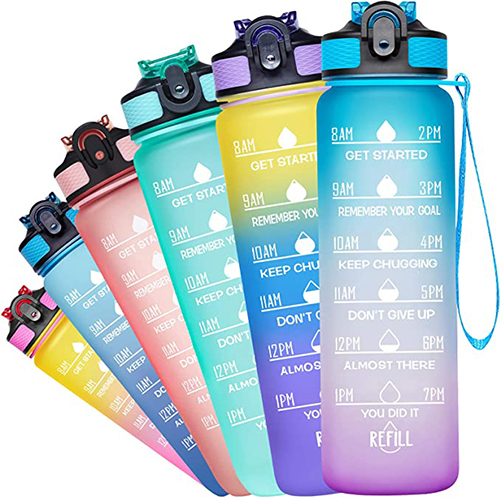 Not everyone drinks 2 liters of water every day, this can include new moms too. Water bottles are pretty safe gifts to send any receiver. However, this present can have a little feature on it to be more interesting and useful to moms, which is specifically a time tracking for each drinking. 
---
14. 3D Contoured Sleep Mask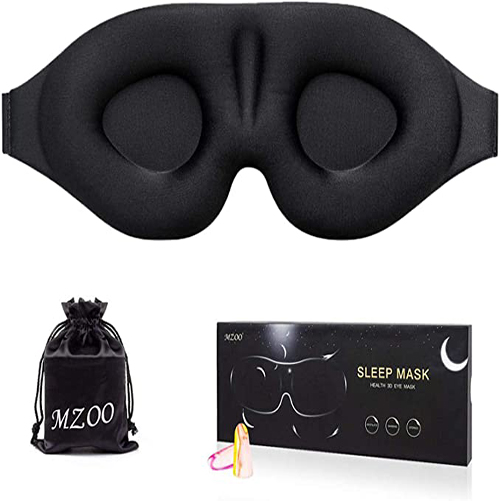 The sleep industry has become more expensive day by day. There are more products invented to help us get more quality sleep at night, and moms are not exceptional customers. They are even the most active group. Speaking of practical and relaxing gifts for new moms, we would suggest a sleep mask, featuring 3D contour.
---
15. Women's Open-Toe House Slippers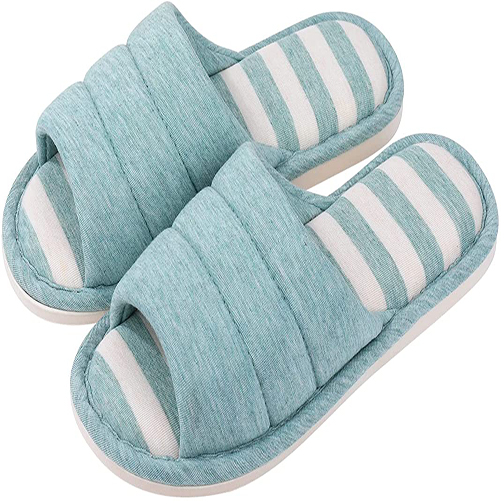 If your wife has just gone through delivery, as a husband, you should pay attention to the littlest details, such as what she wears at home. A suggestion for the best gift for new mom from husband on our list is not going to be luxurious jewelry pieces but a pair of adorable and soft foam open-toe slippers.
---
16. Remote-Controlled Essential Oil Diffuser With Timer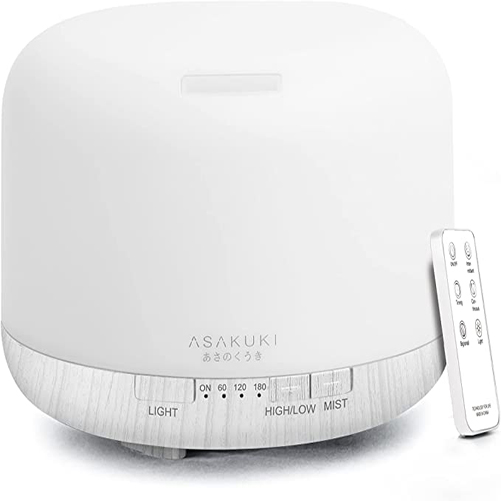 The surrounding atmosphere for moms is extremely important. To gain a relaxing vibe, you should either get scented candles or essential oil diffusers. If you go for diffusers, it will be able to be a moisture vaporizer as well. Prices for diffusers would be somewhere around 30 or 40 dollars. 
---
17. Scented Candle Jar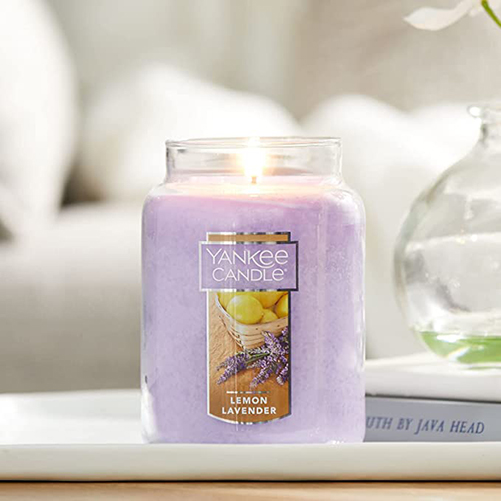 If not choose an essential oil diffuser, you can always have an option of scented candle jars as relaxing gifts for new moms. The suggested scents would be wood, lavender, and lemongrass. Also, the crucial note to take down for both oil diffusers and candle jars is that the ingredients have to be benign enough for moms.
---
18. Silky Pillowcase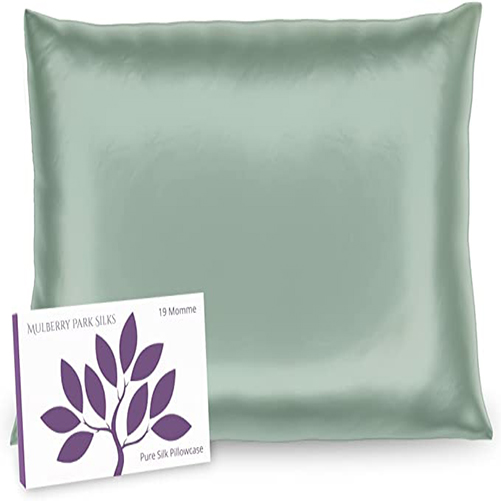 The eighteenth recommendation in the list of gifts for new moms to relax is a couple of silky pillowcases. As mentioned, the sleep industry is getting more developed day by day. Pillowcases are evolving along with the industry, and it is going to make a fine gift with a high-quality pillowcase for new moms. 
---
19. 4th Gen Echo Dot Home Assistant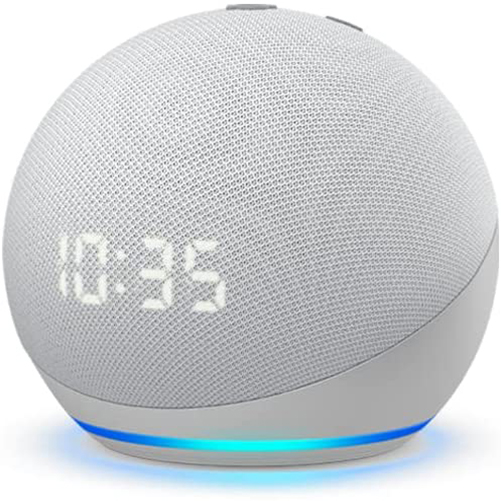 Becoming a mother is going to take a lot of time, and it is great for you to have a new assistant to make your mommy life easier and less exhausting. Should husbands or family members tend to gift a new mom with a home assistant, there is an option worth considering called 4th Fen Echo Dot home assistant.
---
20. 7 In 1 Multipurpose Rice Cooker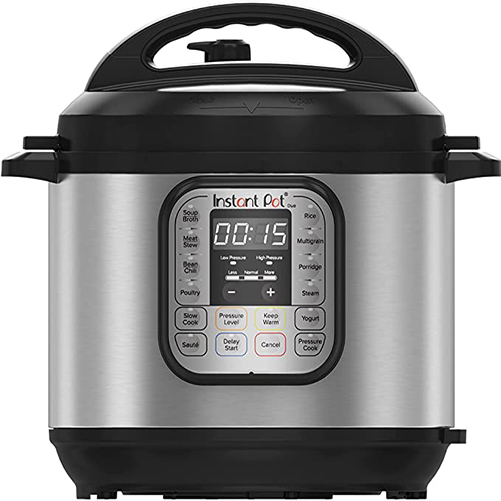 Here comes another mom supporter. A multipurpose rice cooker can do all the tricks for home cooking, as well as baby's meals. It can work well as one of the most should-send mother's day gifts for new moms since that moms can always use a little more help. 
---
21. Neutrogena Lightweight Body Oil For Dry Skin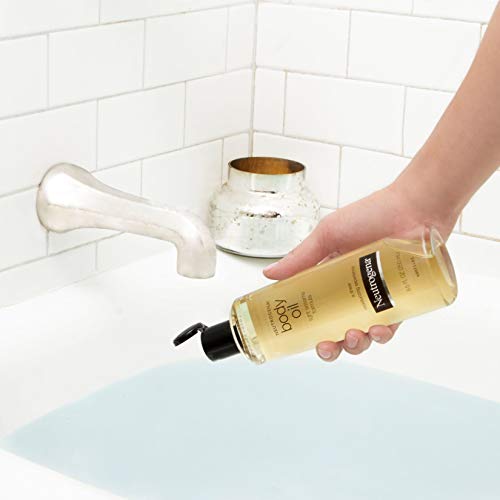 Another choice in the section of the best self care gifts for new moms is the brand Neutrogena. The brand has been well-reputated for a long while with high-quality products. The items from the cosmetic industry are usable for moms, as long as they are benign and no toxic substances or any skin triggers are found.
---
22. Secured Milk Collection Cups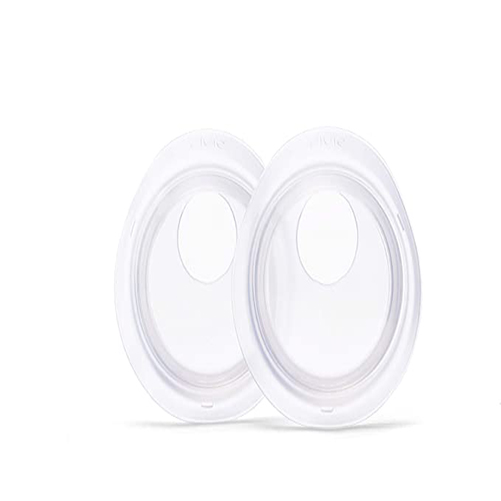 In terms of assistants during motherhood, you would not be missing a couple of milk collection cups. These items have a huge role in the first 6 months after a mother has given birth to her baby. The milk collection cups are going to save moms a lot of time and effort if they breastfeed their children.
---
23. Lip Balm With Hand Cream and Foot Cream Gift Box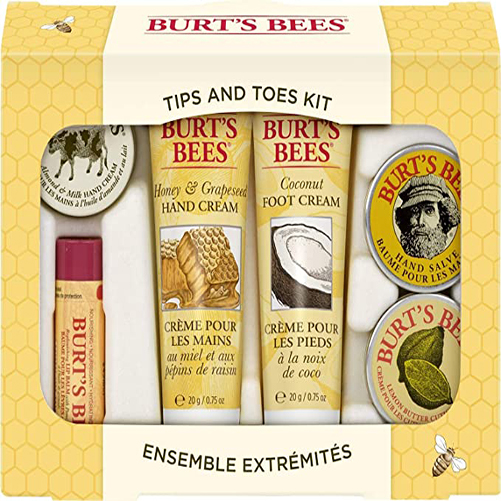 For the next candidate of our 35 ideas of relaxing gifts for new moms, we would come to the lip balm with hand cream and foot cream set. Moms either to-be or already would be in need of such items for their body care. If she is a mom-to-be, there is no reason why she would be missing this gift.
---
24. Mother And Child Heart Silver Necklace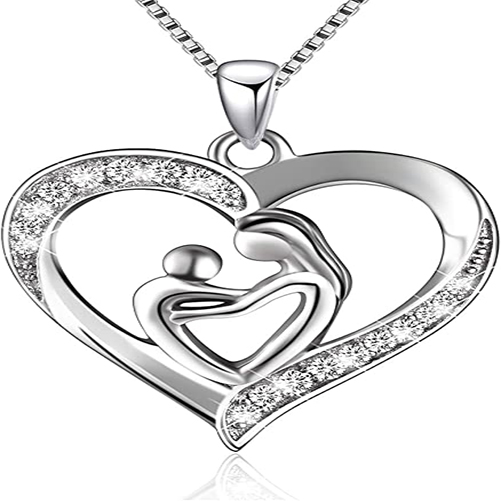 A necklace with mom and child in a heart will be among the most touching mother's day gifts for new moms. It will become even more meaningful if her husband or mother gives her that necklace because this is such a huge symbol of maternal love and sacred family bonding. 
---
25. Charcuterie And Cheese Gift Box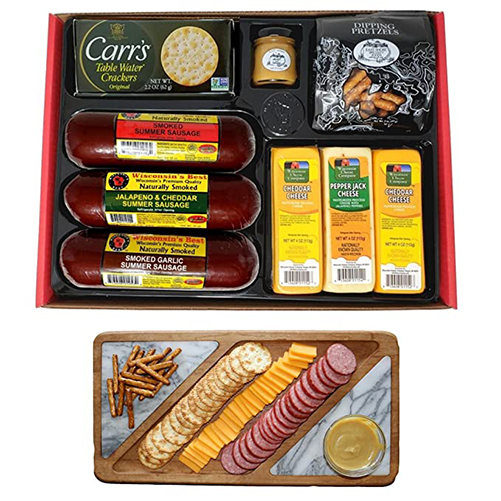 The sweetest treat for new moms after their days of hardship has arrived! A set of high-quality cheese, crackers, and ham would not be the healthiest new mom gift basket, but who can resist such a present? Along with the charcuterie gift box, you can have a cheeseboard and specialized cutting knives.
---
26. Fresh Cut Flowers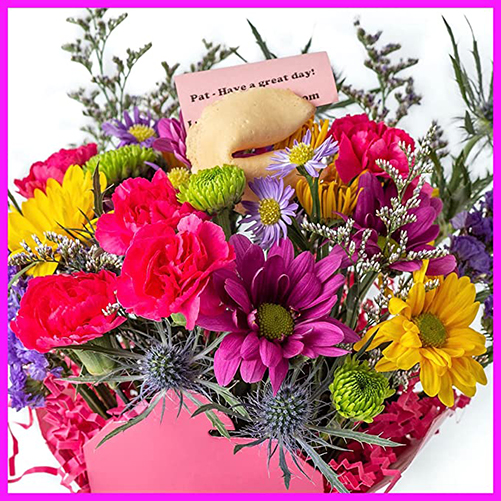 Flowers would never go out of fashion for gifts, even those are gifts for new moms after birth. Each flower type would be representing certain meanings. That explains for your consideration before buying flower bouquets for new moms. They should bring the meaning of joy, beauty, and femininity. 
---
27. Personalized Women's Silver Cuff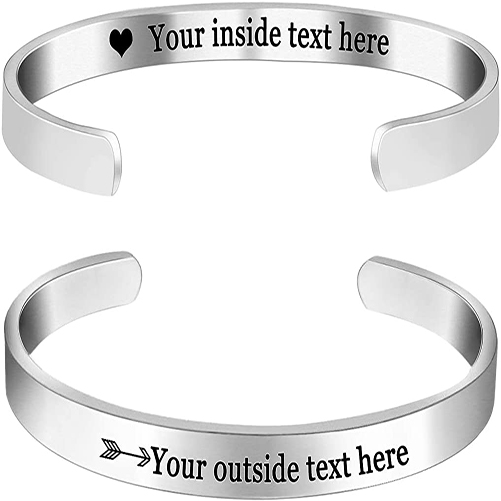 Personalized silver cuffs are wonderful personalized gifts for first time moms, and they should be handed to the moms by their beloved husbands. On the cuffs, you can choose to craft your most genuine and loving words of affection and appreciation, showing you cherish her and her maternity. 
---
28. Customizable Photoframe For Moms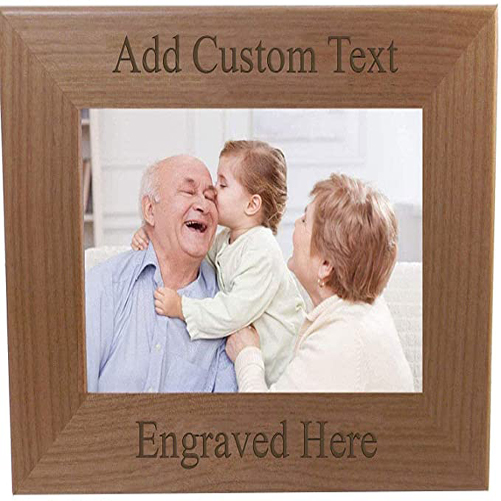 Customized presents would be more touching than usual ones if you asked us. A photo frame with personalized words would be a heartwarming gift for any mom, including new moms and mom-to-bes. As you have your frame, head for the best wishes to our new mothers to cheer them up for this Mother's Day. 
---
29. Minimalistic Artwork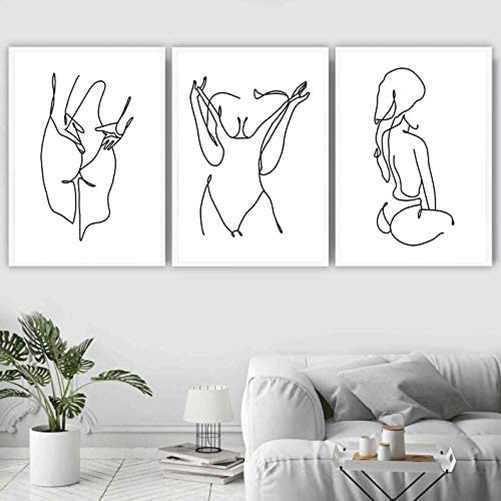 New moms and mom-to-bes have every reason to be nervous because they think they may not be as beautiful as when they have yet to get children. But they don't know that they are beautiful no matter what. Minimalistic wall arts of women's beauty are evidently must be present on the list of gifts for new moms after birth to remind them how beautiful moms are. 
---
30. Nutrition Table On A Cutting Board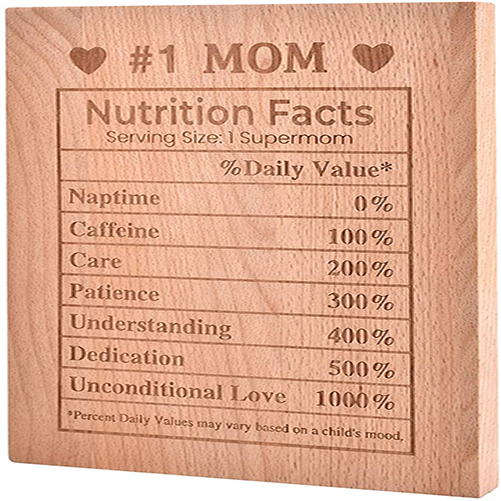 Being a mom is a difficult duty to take on for the rest of your life. But being a mom teaches women so many things, including unconditional love and patience. If you are going to give a new mom or even your mom a cherish, gift her with a nutrition-table-inspired wooden board to show what good sides you have been seeing from her. 
---
31. Leather Family Photobook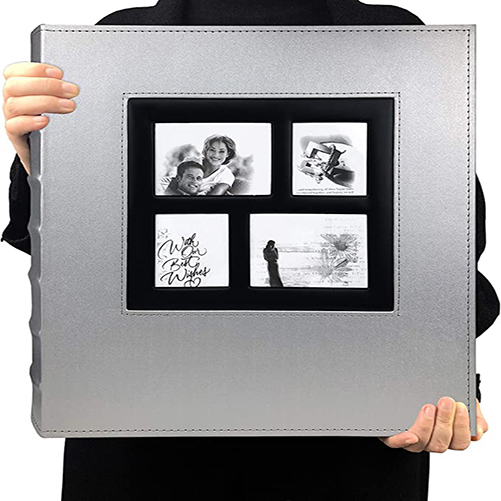 Family books may not come in use immediately for new moms, but they would eventually for a year or just a few short months. Some moms love to take pictures to memorize their child and family's moments, so leather family photobooks would be perfect mother's day gifts for new moms. 
---
32. My Pregnancy Journal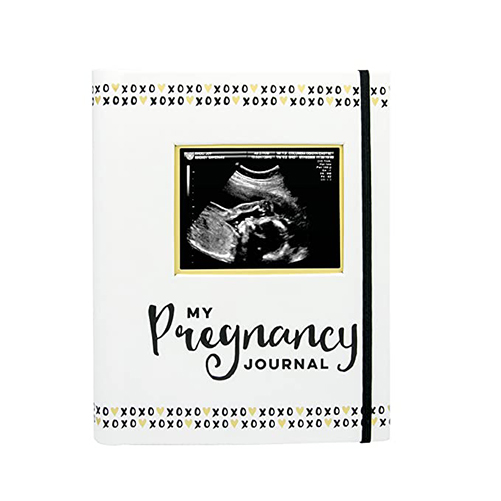 During pregnancy, emotional burst-outs occur easily. It explains the presence of "My pregnancy journal" in the list of 35 ideas for relaxing gifts for new moms. Journals are great ways to express our desires and emotions, and it is applicable to moms.
---
33. Healthy Nut Basket For Moms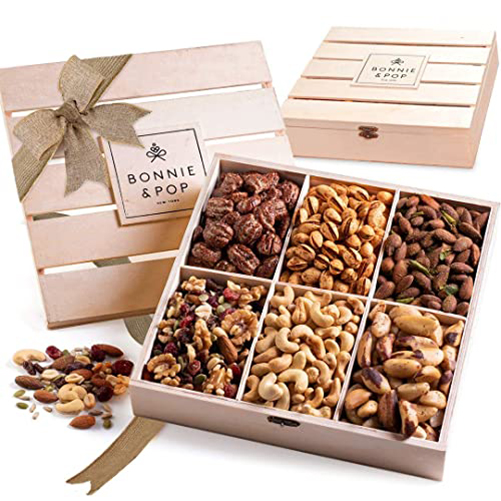 A new mom gift basket, which is healthy but still tasty, is exactly what you need when choosing presents for new moms. Nuts are ideal snack options and nutritious for moms, especially in their pregnancy. A woman in her pregnancy should at least add three portions of nuts to her weekly diet. 
---
34. Decorative Custom Music Art Plaque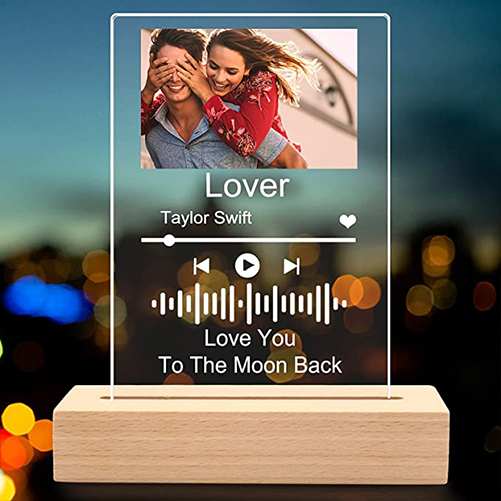 One last option for personalized gifts for first time moms is the decorative custom music art plaque. You can request the seller to customize the plaque following the favorite song of the receiver. 
---
35. Natural Unfiltered Honey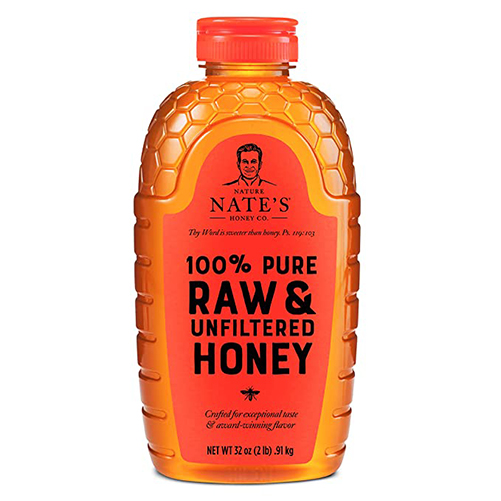 The final recommendation on the list of relaxing gifts for new moms is natural unfiltered honey. It is not only good for a mom's health but also a great ingredient for beauty treatment right at home.
---
36. Shower Streamer Gift Set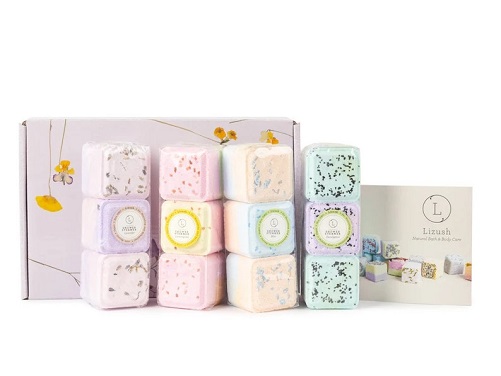 I know that new moms may not take long showers as often, but when possible, help them turn it into a spa-like experience. This set uses essential oils to help them relax. Each box comes with five or 12 vaporizers in a variety of scents, such as eucalyptus, lemongrass, lavender, and mint. Alternatively, they can also be used as a body scrub if her skin needs exfoliation.
*** See related articles: Beach Gifts Mom That She'll Absolutely Love
Final Thoughts
Purchasing gifts for new moms is not an easy task, especially when you have not or will not go through any of their experience in baby delivery. That is why you should be considering choices of gifts for new moms after birth. And if you are still indecisive about which gift to choose, check our list above and get to know the mom's hobby and demands before sending any present.