After the wedding ceremony, couples often spend some time together to travel, enjoy a sweet honeymoon together. This is also an opportunity for the two of you to have more memories, rest and relax after busy days preparing for the wedding. In this article, we will send you the best honeymoon gifts ideas for a sweet and happy time!
If you are not an insider, you can still refer to this list of gifts to give to friends, colleagues, or loved ones who are on their honeymoon.
30 Best Honeymoon Gifts To Add To Your Wedding Gift Collection
What could be better than giving your other half a meaningful gift on the occasion of your honeymoon. Here are the top 10 products selected as the most popular honeymoon gifts:
and 21 more….
1. Couple Passport Wallet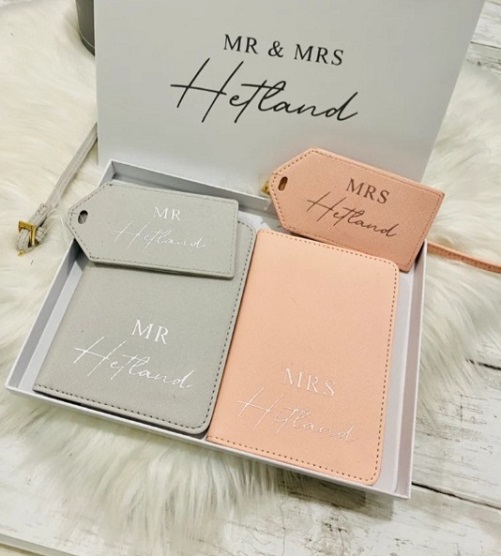 If you know a honeymoon couple, these couple's passport wallets are the best gift for them. It's a great keepsake that will keep everything in place and in order. They are very useful honeymoon gift ideas!
---
2. Bathrobe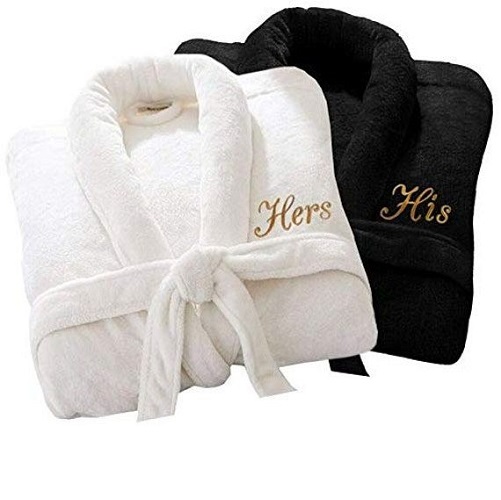 Custom-made bathrobes as gifts come close to the best honeymoon gift ideas. Bathrobes with the couple's initials, Mr/Ms tags, and whatever phrase is close to their hearts, are the most comfortable and cozy gifts a couple can receive for the sweet holiday.
---
3. Box Of Chocolate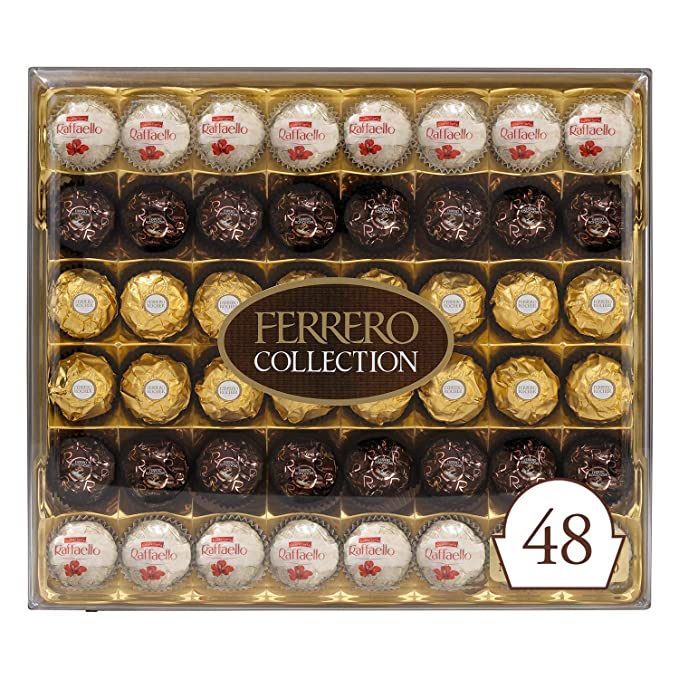 Searching for the best honeymoon gift for wife, bring her these mouthwatering candies, we ensure it is an impressive gift for a sweet honeymoon. Just imagine that you and your beloved sitting next to each other and sipping sweet and crispy chocolate together, how wonderful.
---
4. Luggage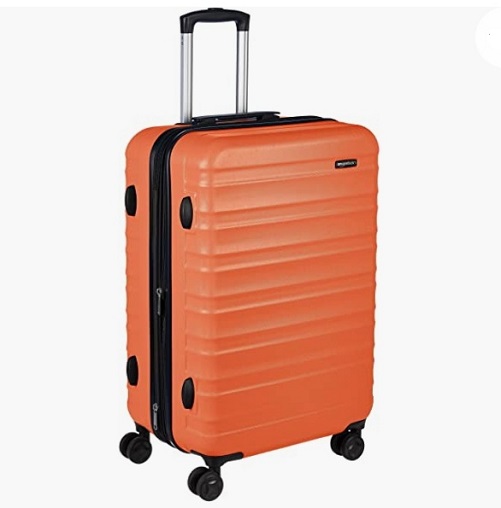 Couples travel together to new and exciting places. Luggage is a must-have gift for a newlywed couple who may be going on a honeymoon or destination wedding.
---
5. Travel Jewelry Box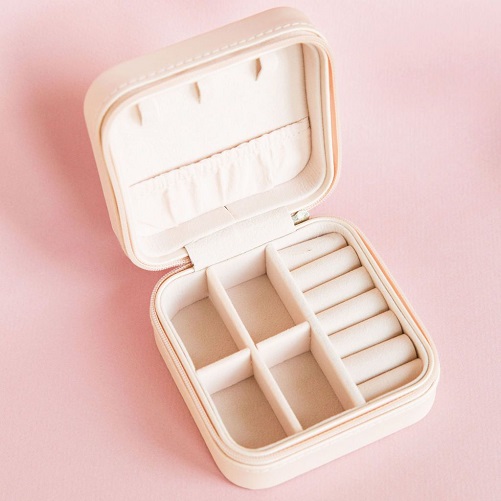 They are ideal honeymoon gifts for the bride who is always on the go and can't stay away from her jewelry. The delicate leather finishes and versatility in storing earrings, necklaces, and rings are sure to delight her. Make her feel even more special by customizing it with her name.
---
6. Personalized Couple Phone Case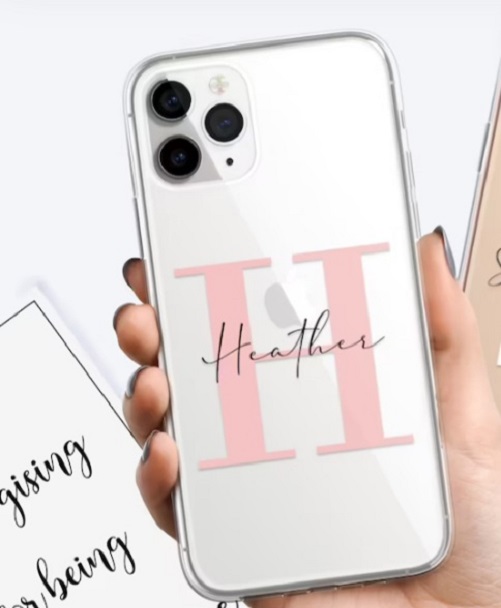 Pretty cases are also the best honeymoon gifts. This personalized phone case is a simple and inexpensive gift that a couple will love and use every day. Fits a wide variety of phone models and textures for you to choose from.
---
7. Handwritten Bracelet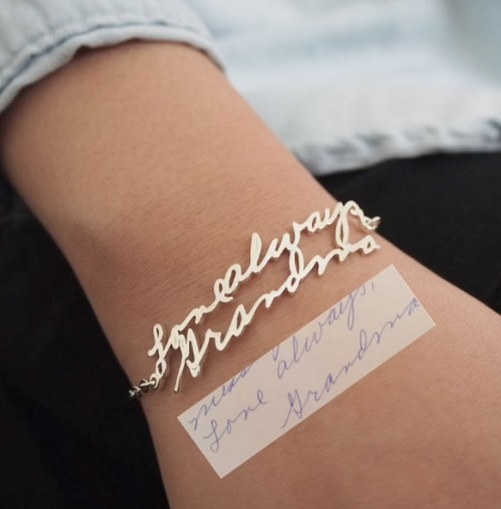 This handwritten bracelet is one of the best honeymoon gift ideas. Perfect to wish the couple the best of happiness on their special day. An emotional gift from their closest friends or family members that they will treasure forever.
---
8. Bluetooth Speaker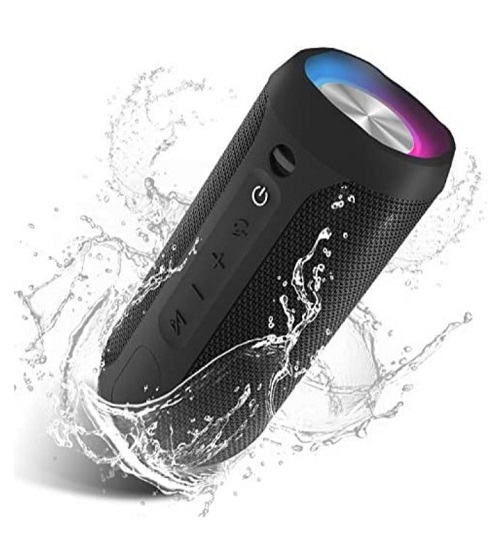 This is one of the technical gifts for honeymoon, a bluetooth speaker is suitable for your half who loves to party and share good music. When you have portable speakers like this, your trip will be better than ever.
---
9. Personalized Coaster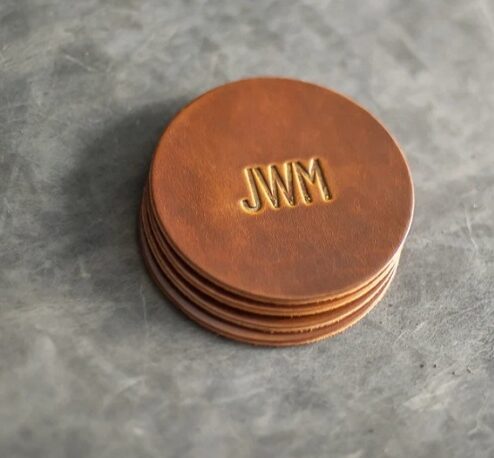 If you're still not sure what to include in your honeymoon gift ideas, check out these unique coasters! These gorgeous coasters will turn their coffee table into a work of art. Complete with personalized monograms, they make the perfect gift for design lovers.
---
10. "His and Hers" bracelet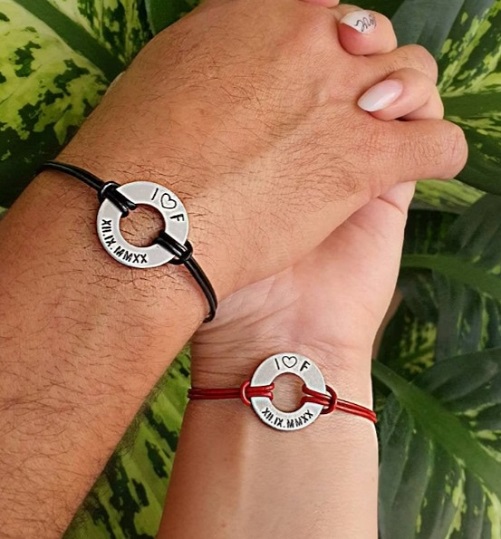 His and Hers' bracelet is an inexpensive yet thoughtful gift to give a newlywed couple. These matching bracelets can be personalized with their name and their favorite colors. You can also get it for your other half and for yourself.
---
11. Cactus Humidifier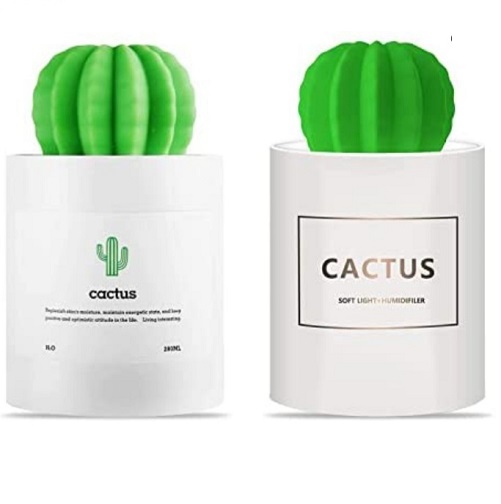 After long days of preparing for the wedding, it's time to rest. A desktop mini humidifier is just what the couple needs right now, this one is trending to look like a cute cactus. After four hours, the humidifier will automatically turn off, so you don't have to worry about unplugging it.
---
12. Tumble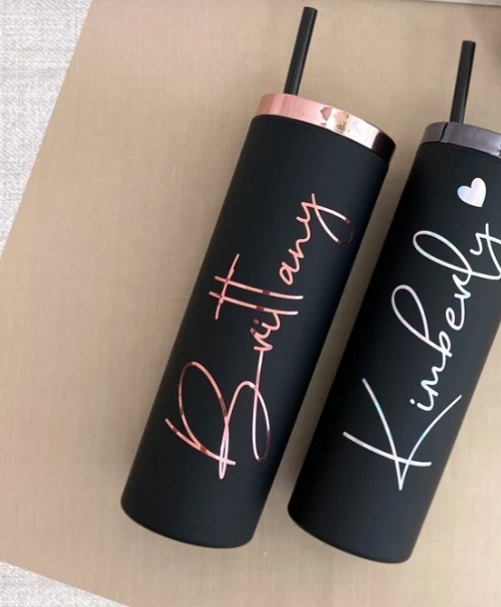 This uniquely designed coffee and tea tumbler makes a great gift for an outdoor couple. It's also one of the best honeymoon gifts, as you can always bring your coffee and tea with you when you move however you like.
---
13. One Pices Swimsuit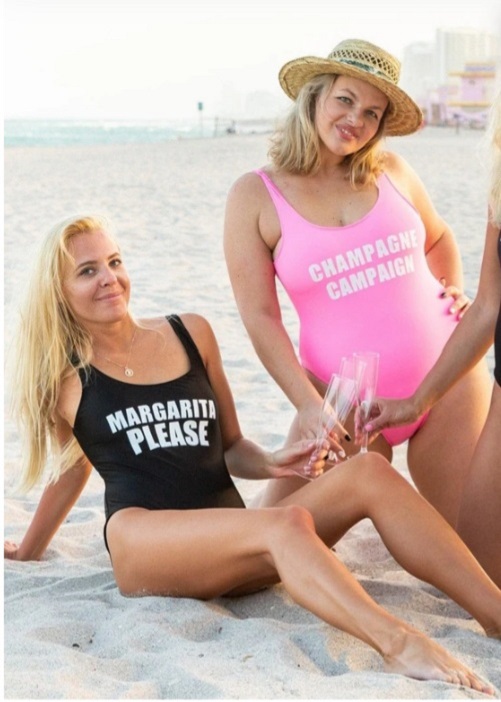 If you are planning a honeymoon at a certain beach, prepare your wife in a sexy bathing suit. Swimsuit with high compression and flattering shape. Customers have rated this suit five stars for its good coverage and lightweight material. Remember to choose according to her size.
---
*** See also: Great gift ideas for beach lovers
14. Wine Decanter And Glasses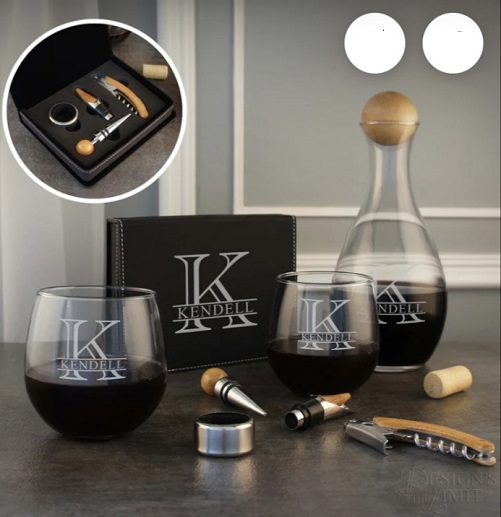 Whether they're a wine lover or they love to entertain, these matching wine decanters and glasses will make beautiful gifts for honeymoon. Each item is personalized with the couple's last name to make a one-of-a-kind gift for them.
---
15. Topvision Mini Project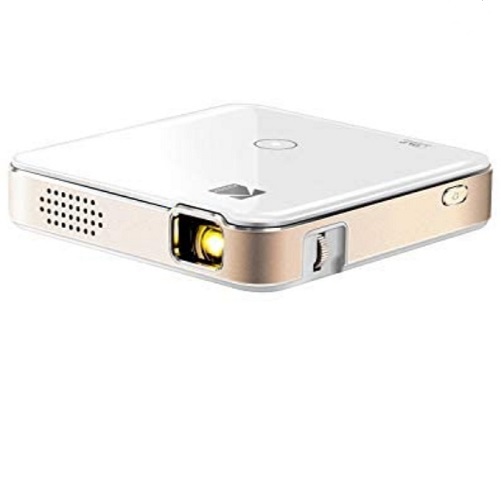 A newlywed couple will enjoy their favorite shows together with these machines. This projects bright movies and can be connected to their phone or computer.
---
16. Sparking Water And Soda Maker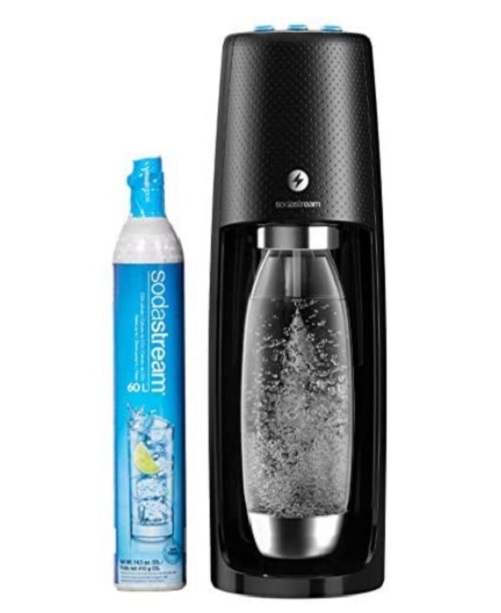 If both you and your wife love to drink soda water, then why not buy this machine as a best honeymoon gift for wife. The device allows you to make your own carbonated drinks from any liquid you have on hand. The countertop production set is quite small, so it can be left out and you won't have to worry about taking up a lot of precious counter space.
---
17. Eye Mask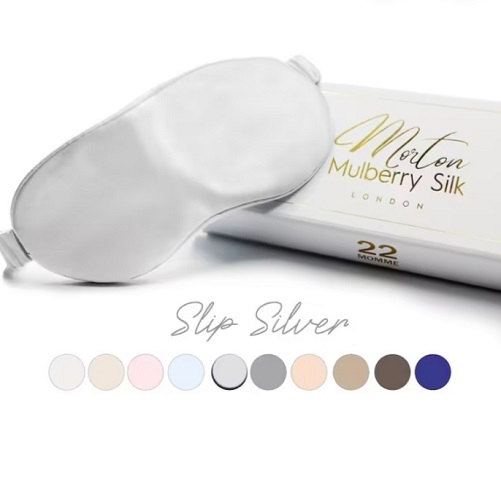 Don't forget the mask for a sweet honeymoon. Soft, comfortable material eye-mask provides a good sleep even when you're on a long journey. This is also a perfect gift for all traveling couple you shouldn't miss!
---
18. Neck Pillow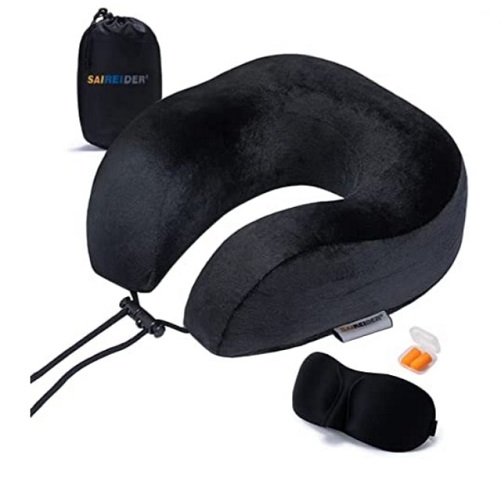 Along with the eye-mask, a neck pillow is also a travel essential. You can feel more comfortable and sleep better with a neck pillow. Research shows that a pillow with good neck support can help reduce neck pain and improve rest.
---
19. Essential Oil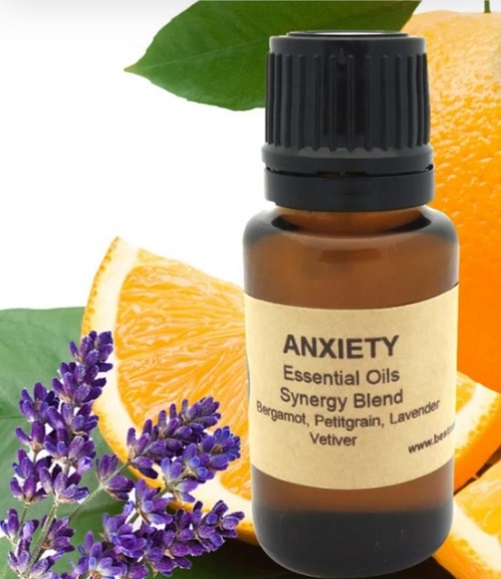 Essential oils are an easy way to create peace in any place, we ensure they are among the best honeymoon gifts. Their formula has bergamot, lavender, petitgrain, and vetiver that make a pleasant scent for a honeymoon.
---
20. Two Initial Pendant Necklace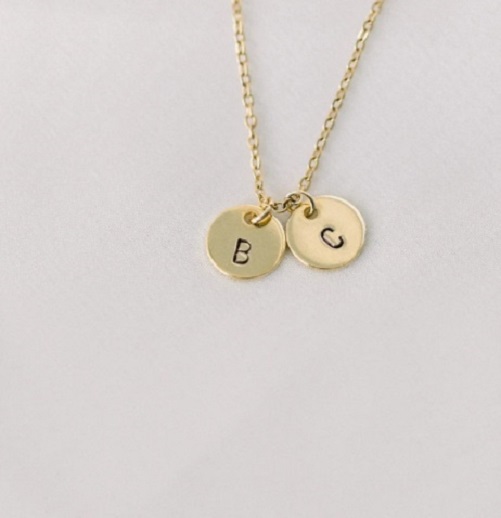 Even though the two of you are together, you still want to be closer to her, then give this meaningful necklace to your wife. This memorable two-pendant necklace for both of your initials. If you're not a fan of gold, it's also available in silver and rose gold.
---
21. Hair Scalp Nassager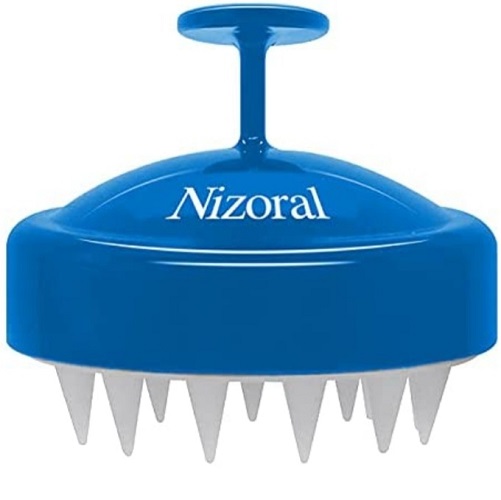 Small but powerful, this scalp massager currently has many rave reviews on Amazon. Use it to help dry your scalp or simply squeeze for a quick head massage in the shower. What nice honeymoon gifts for the bride, right?
---
22. Skincare Mask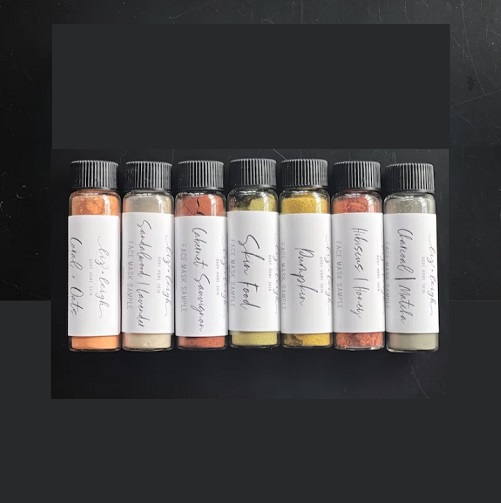 You'll feel rejuvenated with one of these skin-regenerating masks. Made with organic materials, each tube comes with enough ingredients to make up 15 masks. Not only that, but there are plenty of options out there, ranging from detoxifying charcoal treatments to soothing honey masks.
---
23. Cozy Fleece Blanket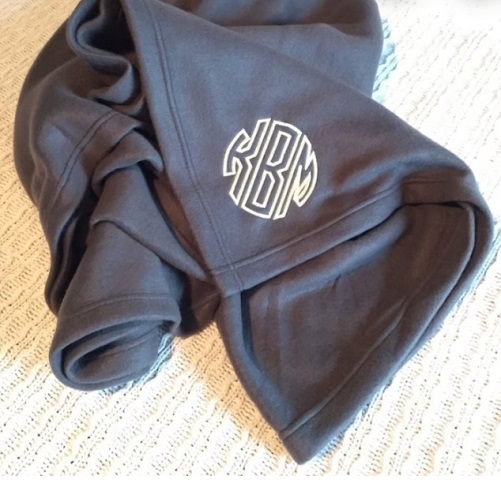 Turn her favorite photo memory into a cozy fleece blanket. They offer custom photo fleece blankets in large and extra large sizes, and come in other styles like collages, letters, and monogrammed collages.
---
24. Polaroid Camera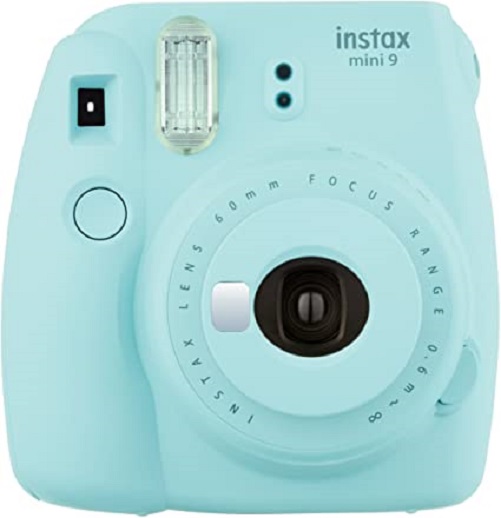 We're sure polaroid cameras are the best honeymoon gifts. When you need to capture memorable moments, you should use this compact, instant print camera. You will immediately have great photos to store in albums or decorate on the wall.
---
25. Handmade Soap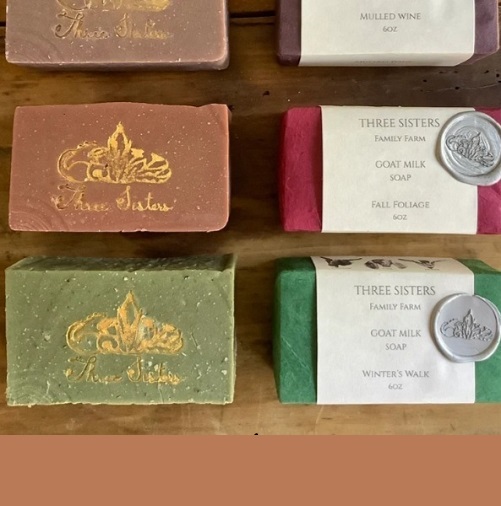 If your wife is picky when it comes to choosing body products, satisfy her with this hydrating bar made on a farm located in Spring Lake, North Carolina. Infused with goat's milk, rich olive, coconut oils, and other nourishing, natural ingredients, it's the perfect choice for ladies with sensitive skin.
---
26. Couple Funny Hat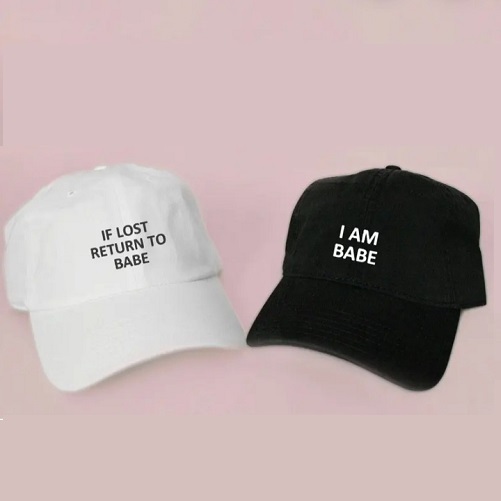 Why not choose a couple funny hats for the romantic honeymoon? Pick the perfect pair of hats and prove to the world that you two were made for each other.
---
27. Oculus Quest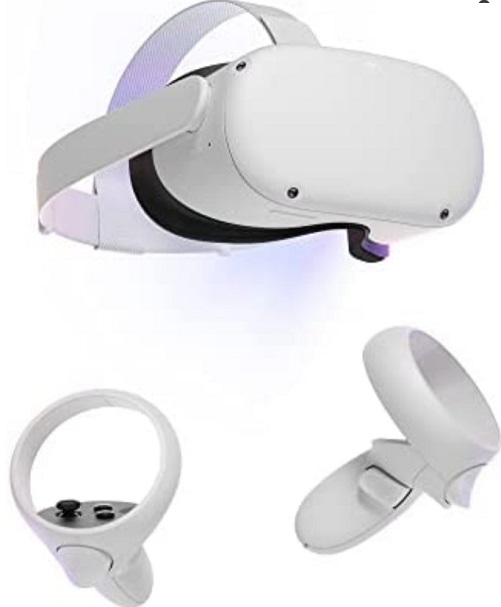 The wireless virtual reality headset allows users to instantly immerse themselves in the action while playing games, and can also be used as part of a home workout routine, to watch videos and more.
---
28. Bagsmart Electronic Organized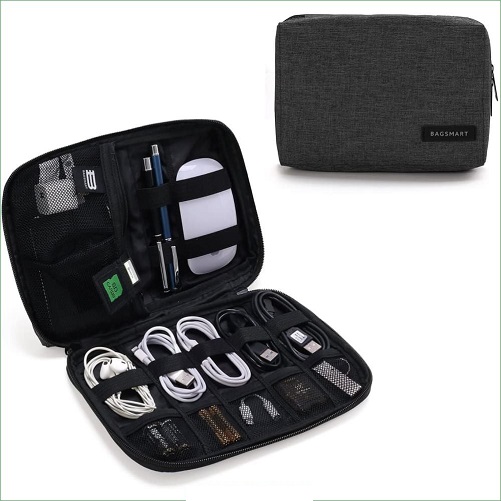 How can you go on a honeymoon without this smart charger, you'll never have to lose your phone or laptop charger again with this smart organizer from Bagsmart, which has compartments dedicated to testing all their wires and plugs. Plus points are you can equip it with an international power adapter!
---
29. Spa Bath Pillow – One Of The Best Honeymoon Gifts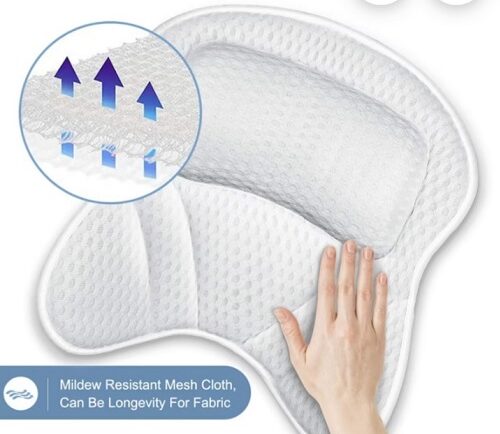 Upgrade your shower time with a non-slip bath pillow. Reviewers love this for its comfortable and waterproof mesh material and ability to dry quickly after showering.
---
30. Cute Slippery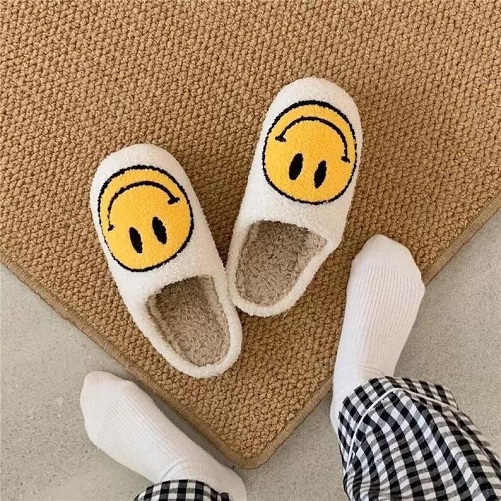 These comfortable, classic-style slippers will start the couple's day with a smile. Choose for yourself the colors that you love the most and bring it with your lover.
31. Couples Massages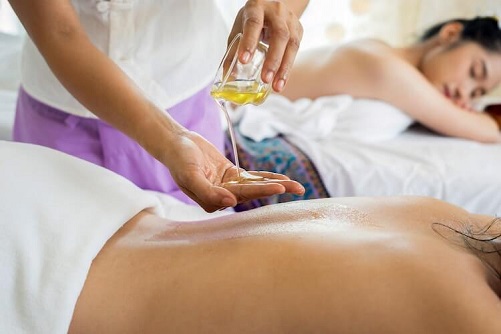 Looking for honeymoon gifts for the perfect wedding gift collection? Here is a good choice. After the stress and excitement of planning the wedding and the wonderful wedding itself, a romantic honeymoon couples massage is the perfect way to relax and let off steam for newlywed couple.
32. ALPS Mountaineering Vertex Air Bed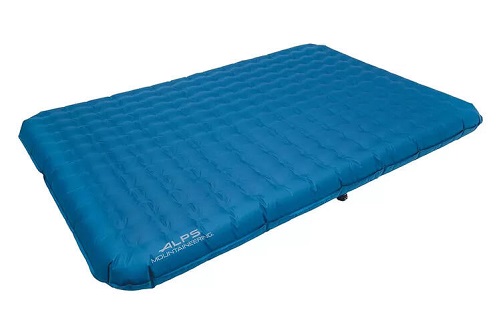 Help your giftee spend their first nights as spouses in utmost comfort. Easy to move, lightweight, durable and effective, the queen of comfortable air mattresses is simple to install and packs in less than five minutes. Our testers praised the rechargeable, highly versatile pump, along with the fact that the cushion always inflates without a hitch and doesn't smell like plastic.
*** See also: 30 Best Bridal Shower Gifts Daughter For The Bride To Be
In a world of endless options, finding one of the best honeymoon gifts can be a bit confusing. But you don't have to be an expert to pick out a thoughtful gift.
We hope this honeymoon gift guide has been helpful. We trust that our carefully curated gift list will be of help to you.