Everyone knows how important Mother's Day is. Children frequently send their moms presents and Mothers Day messages on this particular day. Please refer to the messages below if you want to offer your mother a present together with well wishes but are at a loss for words.
Mother's Day is the perfect time to show your mother how much you care. These concise notes demonstrate how just a few words may have a significant impact, making your mother happy and preparing her for the big day.
Sweet Mothers Day Messages For Friends And Family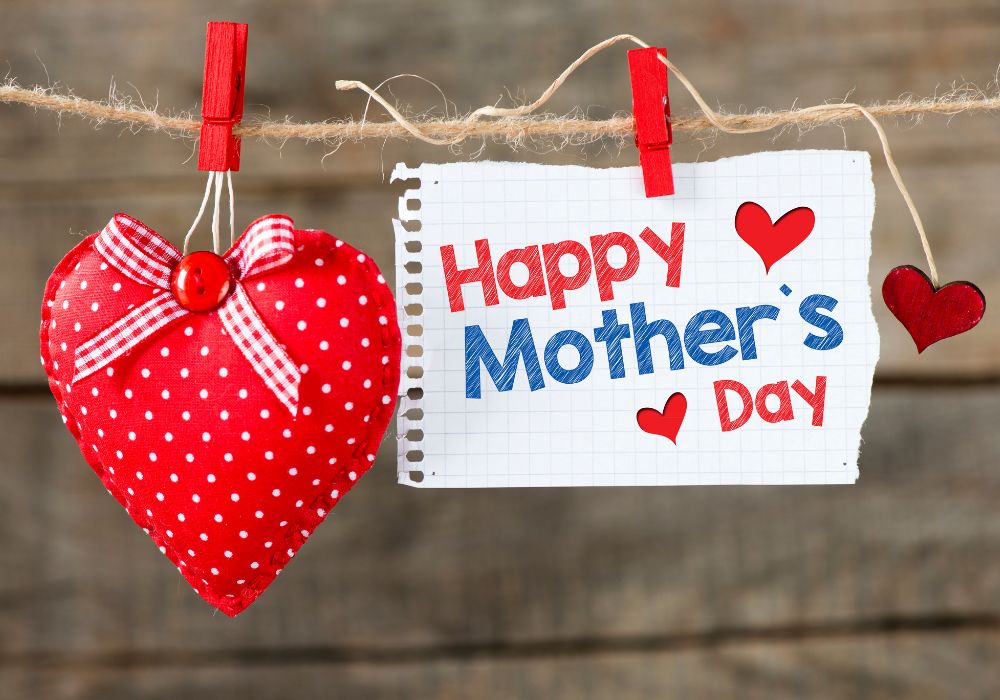 We recommend some heartfelt and meaningful messages for you. She will undoubtedly be delighted and smile when she reads or hears these messages. Give your mom these kind words of appreciation. Here're some sweet Mothers Day messages that you can use to send text or write card.
For Friends:
Happy Mother's Day to an amazing friend who juggles motherhood with grace and love. You inspire me every day.
Wishing a dear friend a day filled with love, laughter, and appreciation for all the wonderful things you do as a mother.
Happy Mother's Day to a friend who is not just a great mom but also a source of strength and inspiration. You are truly remarkable.
Sending warm wishes to a friend who is an incredible mom. May your day be filled with joy and precious moments with your children.
Cheers to a fabulous friend who embraces motherhood with love, patience, and endless devotion. Happy Mother's Day!
For Family:
To the best mom in the world, thank you for your unconditional love and constant support. Happy Mother's Day, Mom!
Mom, you are my rock, my best friend, and my greatest inspiration. Wishing you a beautiful Mother's Day filled with love and happiness.
Happy Mother's Day, Grandma! Your love and wisdom have shaped our family in the most beautiful ways. We are grateful for everything you do.
To my sister, you are not just an amazing sibling but also an incredible mother. Your children are lucky to have you. Happy Mother's Day!
Warmest wishes to my dear aunt on Mother's Day. Your love and care have touched our lives in countless ways. Enjoy your special day!
*** See More: 20 Best DIY Gifts For Mothers Day To Express Your Love
Funny Mothers Day Messages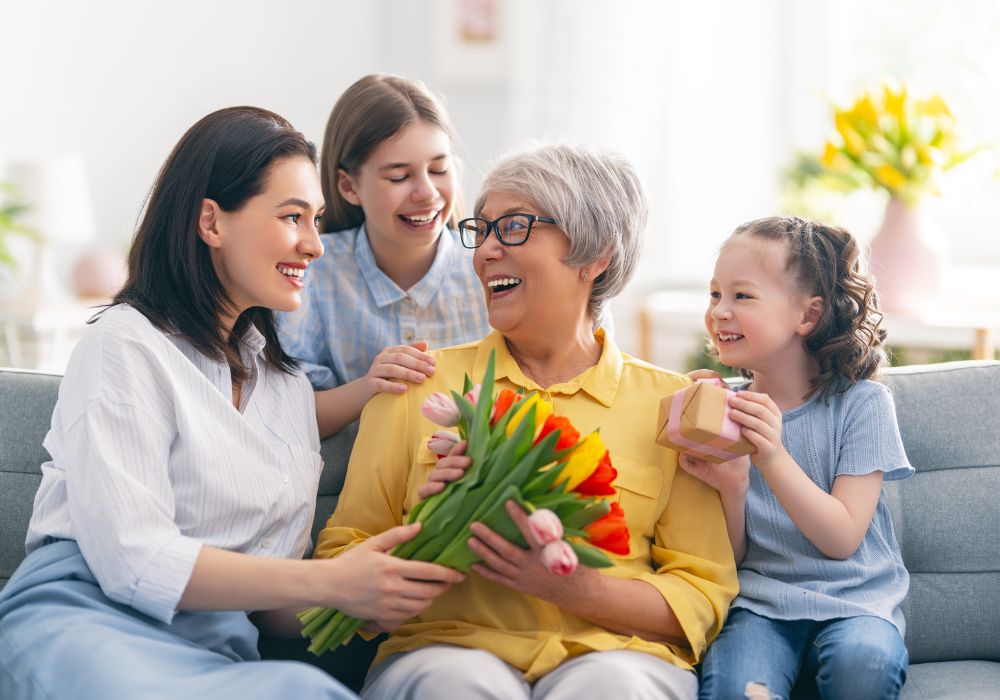 While heartfelt messages and gestures are always appreciated, injecting some humor into the mix can make the day even more enjoyable. A well-placed funny Mother's Day message can bring a smile to your mom's face and lighten the mood.
Mom, I appreciate all the times you pretended to like my questionable artwork. Happy Mother's Day to my number one art critic!
Happy Mother's Day! Thanks for always making sure I didn't starve even when my cooking experiments turned into culinary disasters.
Mom, you deserve an award for your incredible acting skills. I still believe all your 'I don't know who ate the last cookie' performances.
To the mom who always knew when I was up to no good, even before I did. You must have hidden cameras or some kind of superpower. Happy Mother's Day!
Thank you, Mom, for loving me even when I was a moody teenager with questionable fashion choices. You truly have the patience of a saint.
Happy Mother's Day to the woman who knows all the embarrassing stories of my childhood. Thanks for not using them against me… yet!
Mom, you're like a superhero without a cape. Instead, you have a laundry basket and a magic cleaning wand. Happy Mother's Day to the cleaning champion!
Cheers to the woman who survived my rebellious phase without losing her mind. I owe you big time, Mom. Happy Mother's Day!
Thanks for being the best personal chauffeur, chef, therapist, and comedian all rolled into one. Happy Mother's Day to the multitasking wonder!
Mom, I'm sorry for all the gray hairs I caused you. On the bright side, they make you look wise and sophisticated. Happy Mother's Day!
Touching Message For Mothers Day From Daughter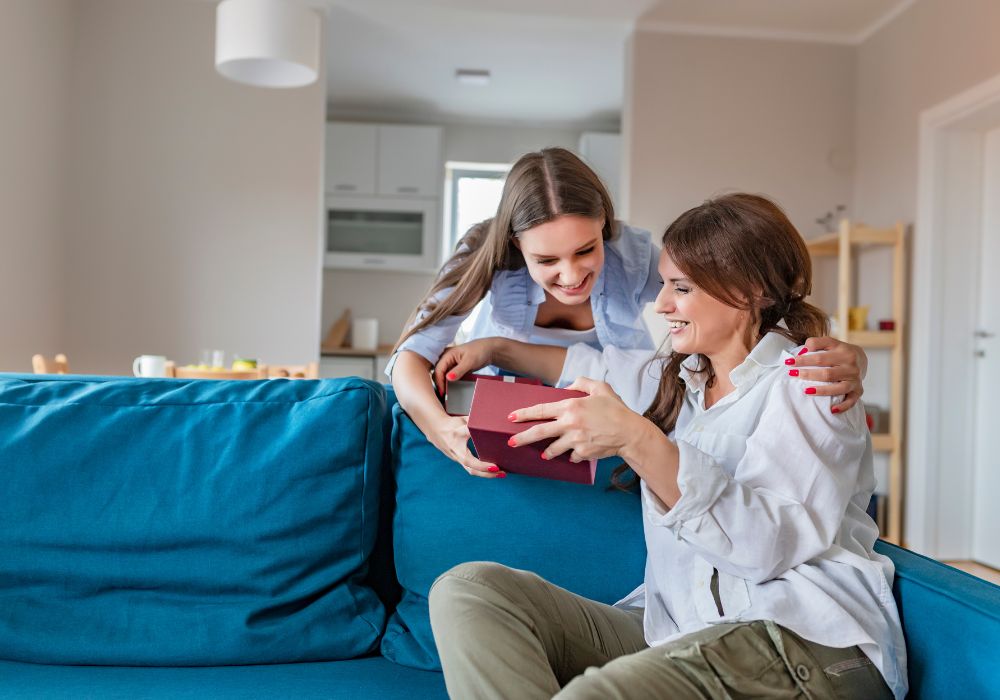 Celebrate the special bond between mothers and daughters with heartfelt Mothers Day messages. Express your love, gratitude, and admiration for your mom with a touching message that reflects the depth of your relationship.
To the woman who gave me life and filled it with endless love, Happy Mother's Day. I am forever grateful for your unwavering support and the beautiful example you've set for me.
Mom, your love is a guiding light that has led me through every step of my life. Thank you for always being there, cheering me on and believing in me. Wishing you a Mother's Day filled with joy and happiness.
"Dear Mom, your unconditional love and selflessness have shaped me into the person I am today. Thank you for being my rock and my source of inspiration. Happy Mother's Day!"
To my amazing mother, your love has been my anchor in the stormiest of times. Your strength and grace have taught me resilience and compassion. I'm so lucky to have you in my life. Happy Mother's Day!
"Mom, your love has been the foundation of my life. Your endless sacrifices and nurturing nature have made me who I am today. Sending you all my love and warm wishes on Mother's Day."
On this special day, I want you to know that you are not just my mother, but also my best friend. Your unwavering support, wise advice, and comforting presence mean the world to me. Happy Mother's Day, Mom!
Dear Mom, your love has been the soundtrack of my life. Your soothing words and gentle touch have always made everything better. I'm forever grateful for your love and care. Happy Mother's Day!
To the woman who has loved me unconditionally, believed in me when I doubted myself, and encouraged me to chase my dreams, thank you, Mom. You are my greatest cheerleader. Happy Mother's Day!"
Mom, you have always seen the best in me, even when I couldn't see it in myself. Your belief in me has given me the strength to overcome any obstacle. Thank you for being my guiding light. Happy Mother's Day!
You are not just my mother, but also my hero. Your resilience, grace, and unwavering love have inspired me every step of the way. Thank you for being the best mom a daughter could ever ask for. Happy Mother's Day!
*** Also Read: 27 Funny Mothers Day Gifts For Hilarious Mom In Your Life
Happy Mother's Day Quotes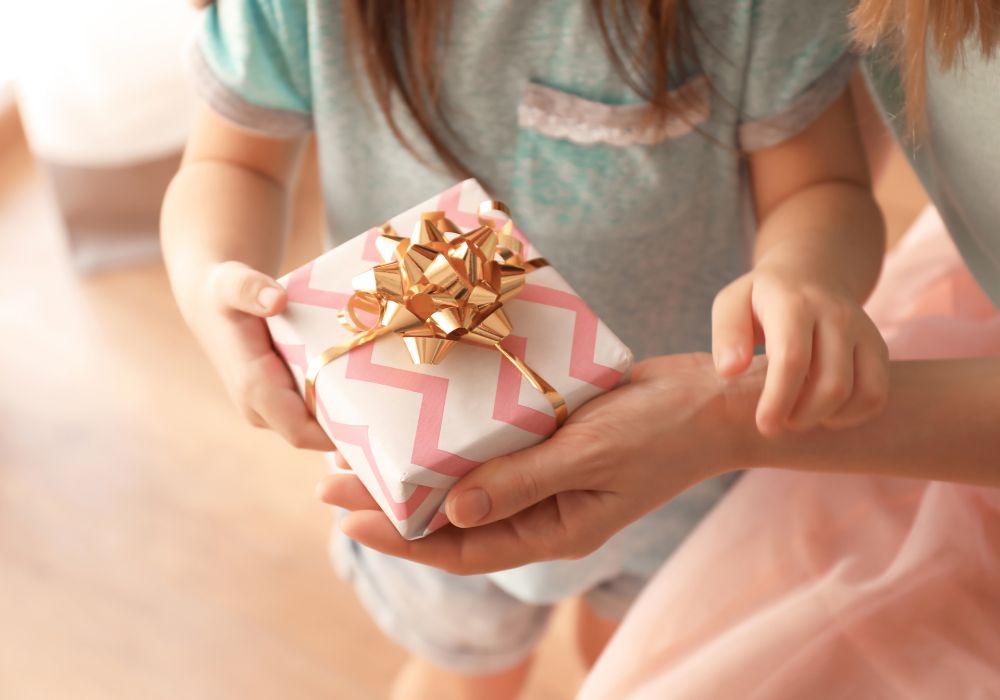 Celebrate Mother's Day with heartfelt quotes that express love and appreciation for the amazing moms in our lives. Find the perfect words to honor and thank your mom with these beautiful and uplifting Mothers Day messages and Mother's Day quotes.
"A mother is she who can take the place of all others but whose place no one else can take." – Cardinal Mermillod
"Motherhood: All love begins and ends there." – Robert Browning
"Life doesn't come with a manual, but it comes with a mother." – Unknown
"A mother's love is the fuel that enables a normal human being to do the impossible." – Marion C. Garretty
"A mother's arms are more comforting than anyone else's." – Princess Diana
"To the world, you are a mother. To your family, you are the world." – Unknown
"A mother is not a person to lean on, but a person to make leaning unnecessary." – Dorothy Canfield Fisher
"Mothers hold their children's hands for a short while, but their hearts forever." – Unknown
"There is no role in life that is more essential than that of motherhood." – Elder M. Russell Ballard
"A mother's love is the greatest teacher, surpassing any other school." – Unknown
"The influence of a mother in the lives of her children is beyond calculation." – James E. Faust
"A mother's happiness is like a beacon, lighting up the future but reflected also on the past in the guise of fond memories." – Honore de Balzac
"A mother is always the beginning. She is how things begin." – Amy Tan
"Mother: the most beautiful word on the lips of mankind." – Kahlil Gibran
"A mother's love is like a ray of sunshine that brightens even the darkest of days." – Unknown
CONCLUSION
You may use our Mothers Day messages to find the ideal words to express your gratitude to your mother for all she has done for you and to wish her a lovely day. Select something that you can use to really thank your mother for all she has done for you. giftOMG hope you and your mom have a good Mother's Day!