Are you looking for the Yankee swap ideas? With so many Christmas parties in December, it's probable that you'll have to go to one where you'll need to know how to play Yankee Swap. This activity is a gift exchange game with guidelines that let players choose unmarked presents from a pile or trade with members who have already selected their gifts.
Usually, the number they selected previously or a random name draw determines the sequence in which they choose the things. In the Northeast of the United States, in particular, it is a common game played at Christmas gatherings.
You can think about bringing something that has some of the following qualities to this kind of gift-exchange party: hilarious, creative, useful, cool, fun, or unisex. In order to prevent participants from speculating about what is inside or who brought it, make sure the gift is unmarked and unwrapped.
Our extensive selection of the best Yankee swap ideas will make it simple for you to look for presents for your colleagues, coworkers, family, and children.
*** Related Post: 26+ White Elephant Gifts For Everyone This Year
29+ Yankee Swap Ideas That Anyone Want To Take
Are you tired of thinking about exchanging holiday gifts every year? You want to breathe new life, creativity and make it more meaningful into the annual gift exchange for a family gathering or Christmas party at the office. Check out our Yankee swap ideas below if you want something new.
1. Buzzed – The Hilarious Party Game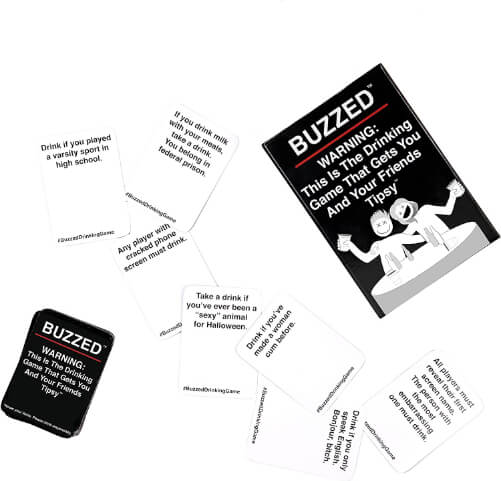 The party game Buzzed will keep you and your pals hydrated! Perfect for starting out, spicing up, or leveling up any party, relaxing with friends night, or low-key night.
You will be reading the card aloud before you or your entire party attempts the beverage for some of the most intriguing and bizarre alcohol, and beer ideas! Such fun games turn into the greatest gift suggestions ever when the holidays approach!
---
2. Gagster Code Brown Commandos Emergency Underpants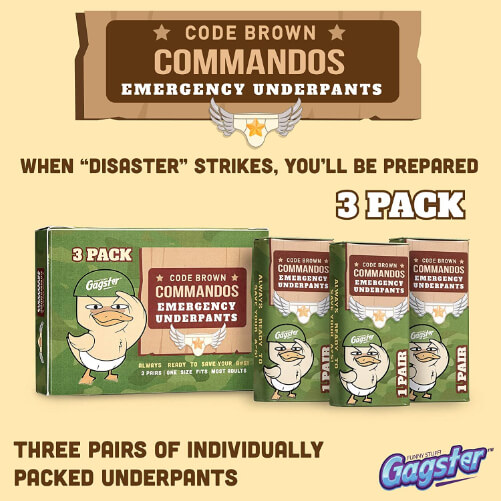 Trying to come up with a quirky, hilarious gift for a gathering of friends and family? A popular favorite theme is always a white elephant gift exchange! Therefore, the funny Yankee Swap item you've been seeking could be this emergency underwear that comes in a small tin container!
Three pairs of carefully packed underwear are included with every order. They are all neatly bundled up in a single larger box.
---
3. True Santa Liquor Dispenser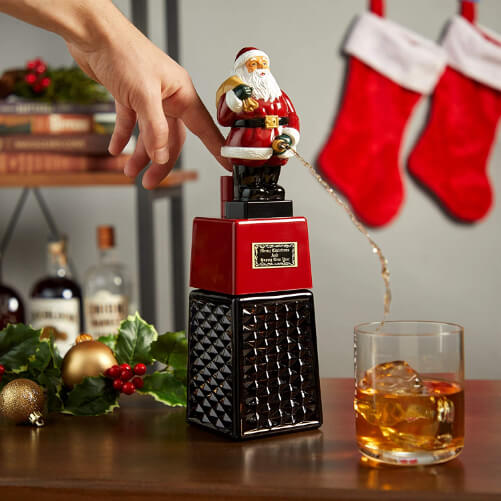 Because it is composed of sturdy materials, this novelty bar accessory is a joke gift that will last. Consider purchasing this hilarious practical joke for the Yankee swap party.
During Christmas, each person has their own distinctive manner of drinking spirit. Your reaction to this absurd dispenser will either be to chuckle or frown. Santa fills your glasses with your preferred alcoholic beverage when you click the button on the liquor dispenser.
---
4. 90shine Christmas Embroidered Toilet Paper Decorations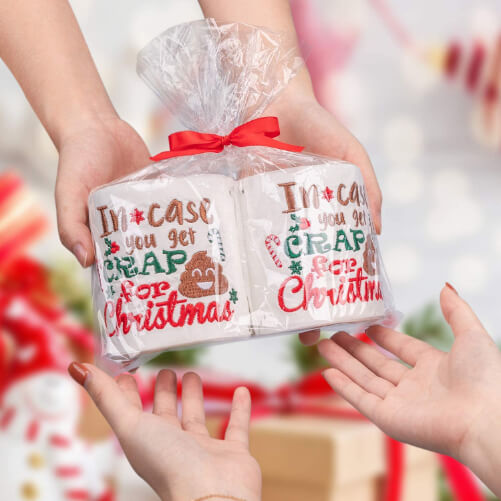 Give your friends, coworkers, or even your boss a roll of these embroidered toilet paper to encourage them to use it if they receive subpar presents for Christmas. Everyone at your Christmas party will laugh as a result. It can also be put on display for everyone to see in the restroom!
It arrives packaged in a clear cellophane bag with a red ribbon, ready to be given as a present.
---
5. Let the Good Times Be Gin Glass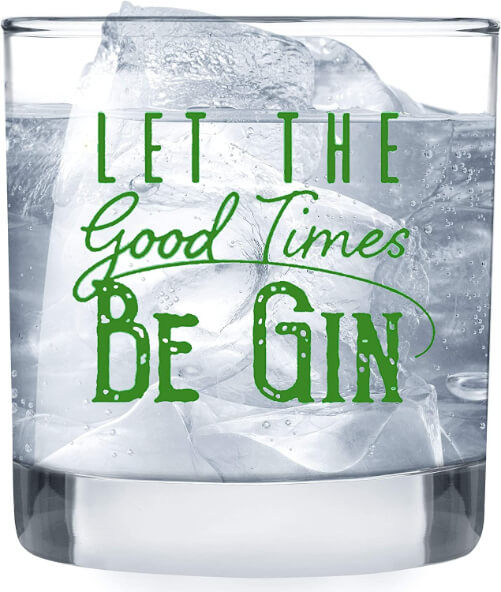 Why not use a funny gin glass as part of your Yankee Swap joke gift idea this year for your silly friends or family members? This Let the Good Times Be Gin bar glass is perfect for your buddies' man caves, the next girls' night out, or any major gathering. This single glass works well for a variety of spirits and cocktails.
---
6. Adult Coloring Books Set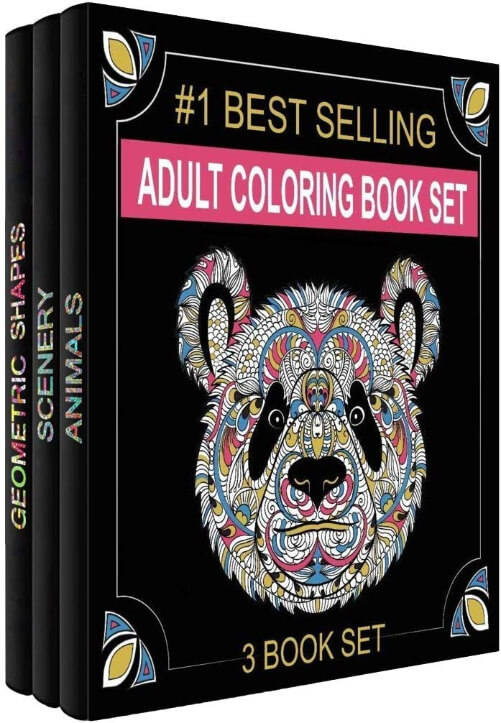 This is one of the best Yankee swap ideas ever! This coloring book has more than 120+ illustrations of animals, mandalas, and scenery provided to be colored in soothing patterns by both novice and enthusiastic colorists.
Adult coloring books are a useful tool for alleviating stress. People who decorated the pages with a variety of colors not only get some "me" time but also give their bodies the benefits of a stress-free lifestyle.
---
7. Mcphee Archie Accoutrements Ornament Squirrel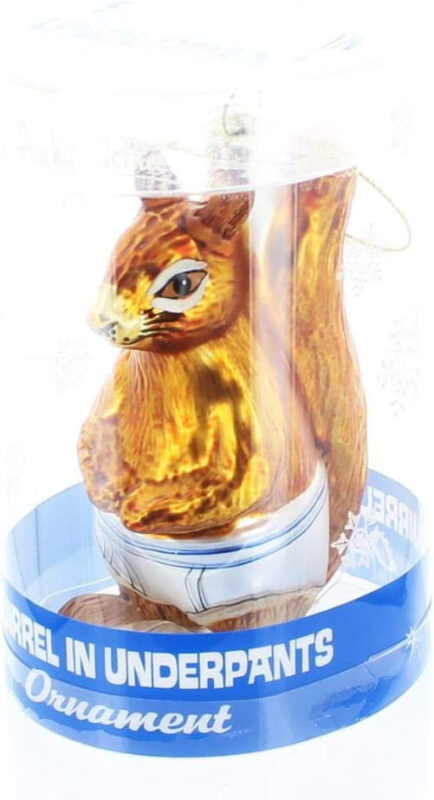 This might end up becoming a popular Yankee Swap idea. This unexpected and adorable decorative gift will delight anyone who frequently laments that their trees don't have a lively, new vibe.
An ornament that should look good on any Christmas tree is the squirrel wearing underwear. The tree will appear completely finished with this amusing squirrel sporting some outrageous underwear!
---
8. The Original Wine Condoms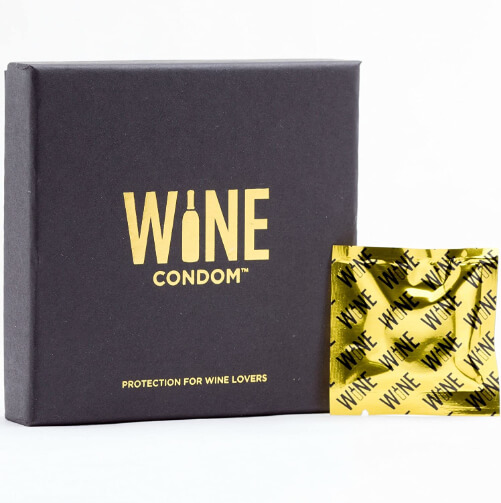 A mother-son team created this protective wine cover after being inspired by a DIY wine seal that resembled a homemade condom. They set out to produce this enjoyable novelty item unaware of the success that would result from this amusing yet practical method of resealing opened bottles of wine.
We love to drink wine and eat to our heart's delight at Christmas parties, whether they are all-girls gatherings or events for guys.
---
9. Cleverfy Aromatherapy Shower Steamers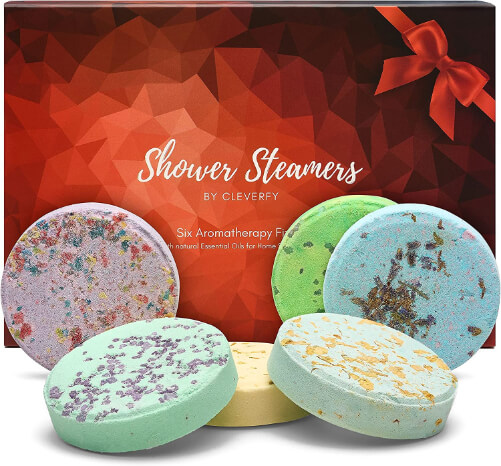 These exquisitely scented aromatherapy shower bombs are perfect for improving the festive party atmosphere at the end of the year. You get the actual advantages of aromatherapy with pure essential oils and scents that are identical to those found in nature.
Those who use it will be delighted with the calming smell of these shower bombs after using them, making it the ideal secret Santa gift exchange option as well.
---
10. Money Holder Maze Puzzle Gift Box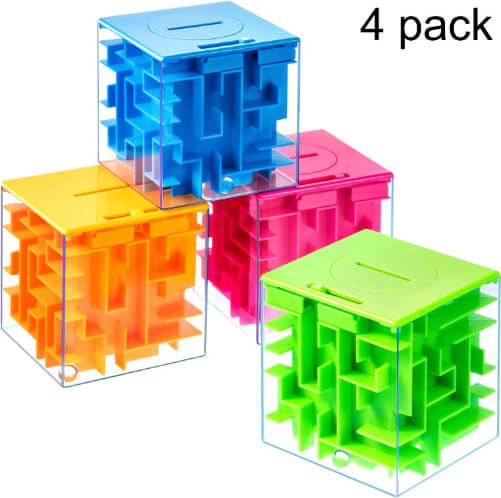 Not too hard nor too easy, this money-hiding idea for Yankee Swap will be a great way to teach patience and concentration, especially for children.
These money maze puzzle boxes also have coin boxes and the lid has a slot and can act as a party accessory, these maze puzzle boxes also can be sent to friends as a gift.
---
11. Tactical Pen Gifts for Men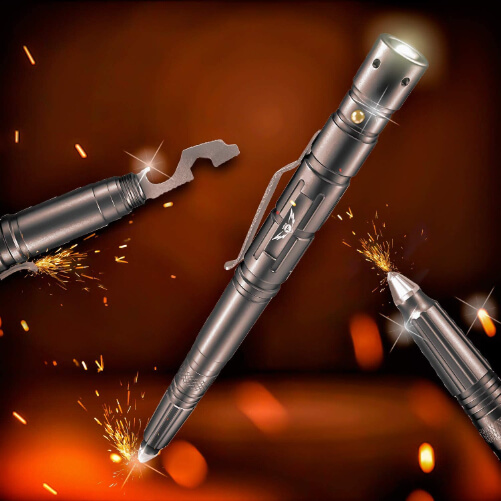 This is a pen with features other than writing. The receiver will feel safer and better prepared for emergencies if carrying this device, which is unquestionably a perfect gift for everyone. This innovative gadget has a number of additional characteristics that make it a practical self-defense weapon.
It contains a sturdy aluminum body, a point that can break glass and other materials, a powerful flashlight, a bottle opener, and other features.
---
12. Shocktato Party Game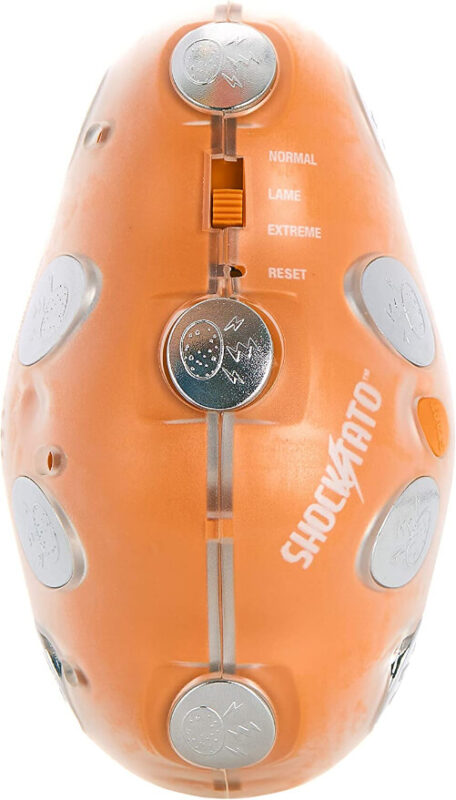 Shocktato game to the group will liven up the gathering, which is also a suitable camping suggestion. A proprietary explosive startling potato game for two or more players, Shocktato elevates the classic game of Hot Potato.
The party can then play a humorous game where they pass the startling potato back and forth while giggling at one other's surprised reactions. You don't have to be concerned about it becoming harmed from falling because of its rubber coating.
---
13. Squeeze Toys Stress Relief Toys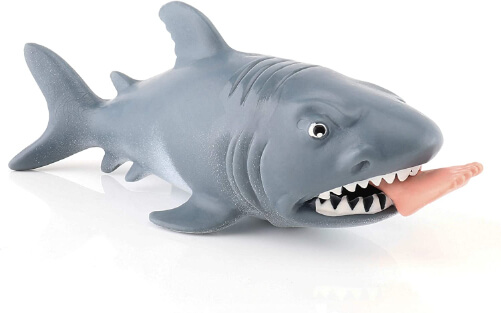 This shark squeeze toy is one of the best and most affordable Yankee Swap presents for folks of all ages if you're looking for something cute and straightforward.
This shark toy is a brand-new amusing toy and stress reliever. It is a man-eating shark squeeze toy, and all it takes is a simple squeeze from one hand to cause the shark's leg to emerge from its mouth.
---
14. Never Have I Ever Party Card Game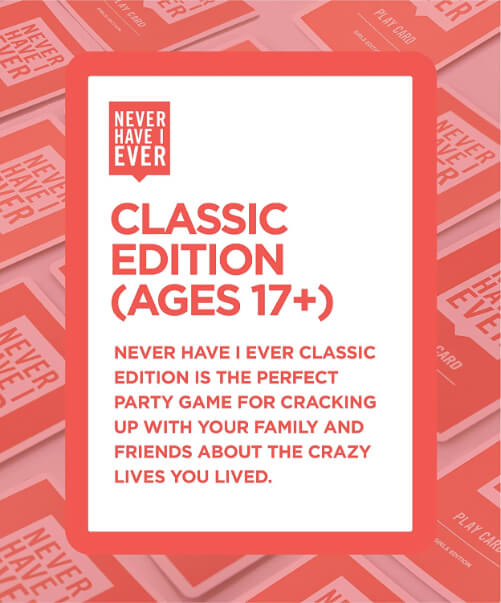 Consider a delectable gift that everyone will appreciate. Since the target audience for this party game is adults (17 and older), it would be perfect for the adult Yankee Swap Party. Hundreds of cards that were especially created for a fantastic night to remember are contained inside this box. When the exchanging is through, the winner might wish to play this entertaining party game with everyone.
---
15. Nuts, Gift Baskets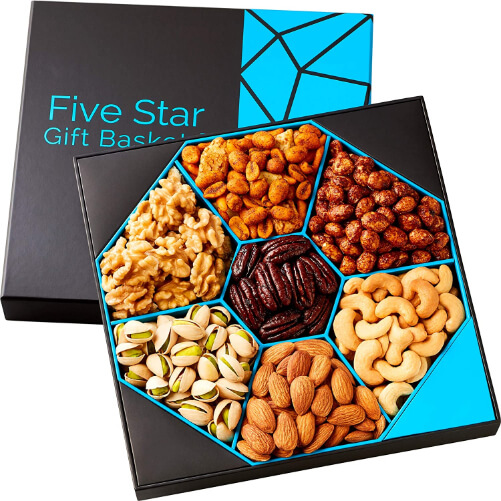 Giving a present is so simple with Five Star Gift Basket that you don't even need to wrap it!
Four delightful portions of cashews, pistachios, honey-glazed pecans, and almonds make up this tray of nutritious nuts. All-natural and kosher, vegetarian, or organic, these nuts are the ideal group snack for everyone. If the winner is overjoyed, he might share part of his joy with you before the evening is done. Such a great food gift for you this year!
---
16. Burt's Bees Gift Set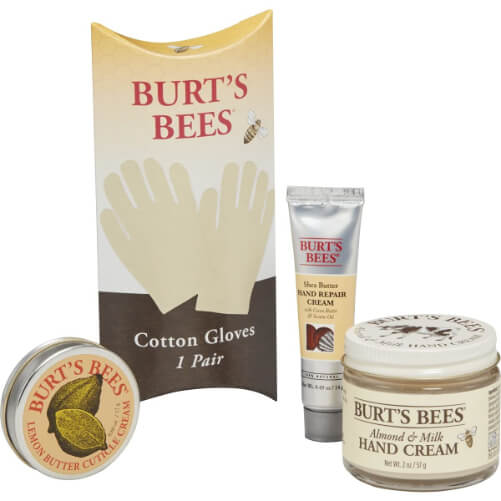 Pamper someone you care about with this thoughtful hand spa kit, which includes 1 pair of cotton gloves, Shea butter hand repair lotion, and lemon butter cuticle cream.
Everybody occasionally gets dry, chapped hands, thus picking this present won't be a waste. Shea Butter Hand Repair Cream, Lemon Butter Cuticle Cream, and Almond Milk Beeswax Hand Cream are all included in the hand repair kit.
---
17. Funny Socks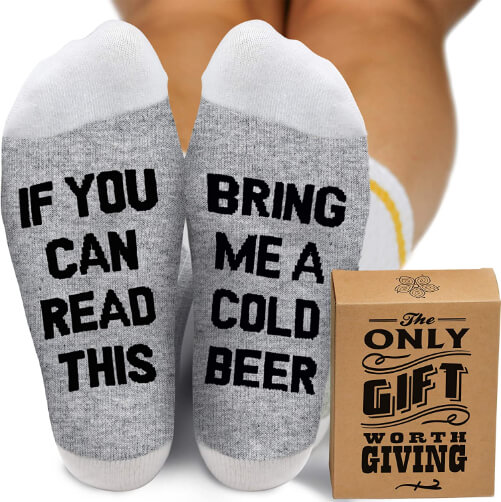 These humorous beer socks for men have been thousands of customers' go-to Christmas presents for men for the past five years in a row. They make wonderful stocking stuffers.
Also very popular for amusing birthday, Father's Day, and get well gifts for men! These socks are also perfect for dress or formal shoes as well as boots, sneakers, and running shoes for Father's Day!
---
18. Santa's Stocking Flask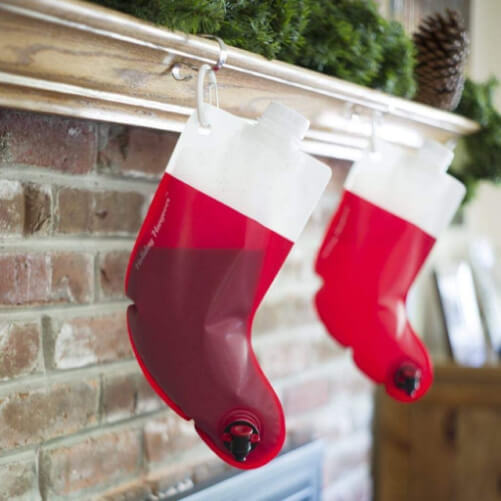 Party flasks provide your gathering IMMEDIATE FUN. Simply fill it with your preferred wine or party drink, hang it somewhere, and start dispensing drinks.
They are made of food-grade plastic that is BPA-free and have seams that are sturdy enough to support any beverage you put inside. A party flask is the ideal present! Any gathering where you bring a party flask will be a hit.
---
19. LAGHCAT Mermaid Tail Blanket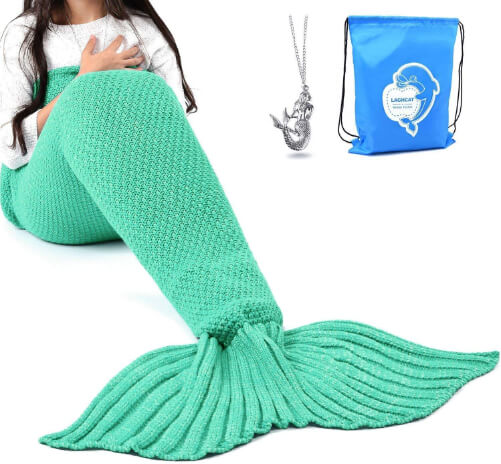 You can picture how sweet it would be if your girl were to wear it while playing in the room. This gorgeous mermaid blanket comes with a blue sports bag and a silver mermaid necklace.
Wearing this blanket will transform you into the most stunning mermaid girl, regardless of your current age. You can transform into your preferred Mermaid character after you wear it.
---
20. Funny Coffee Mug Have a Great Day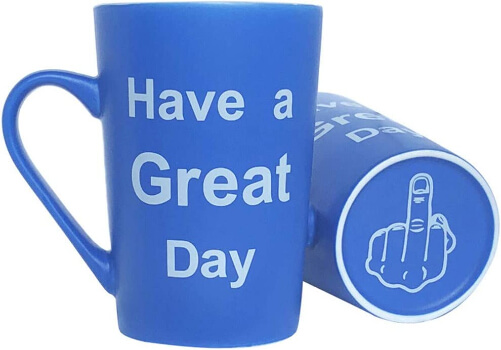 MAUAG christmas gifts hilarious coffee mug is dishwasher and microwave safe, and may be used at home or at the office. It is high-quality ceramic, perfect for oneself or as a gift for someone special. Pranks!
An unsuspecting porcelain mug will flip off everyone as you drink! It has exquisite design, enormous capacity, easy-grip handle, and excellent for both hot and cold beverages.
---
21. OCOOPA Quick Charge Hand Warmers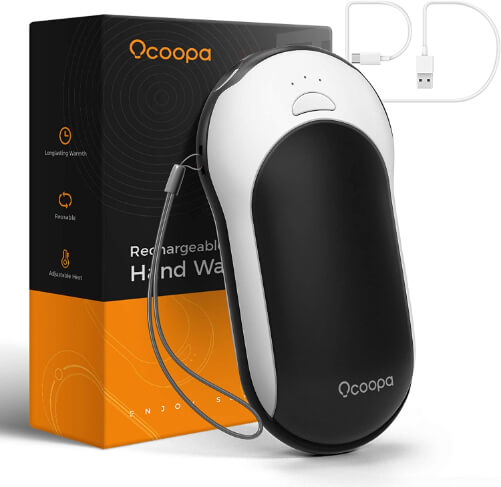 Are you ready for the harsh winter? Instead of buying typical air-activated hand warmers that are only good for one use, consider this rechargeable hand warmer that can be reused.
No more long waits; with the latest QC 3.0 chipset and USB-C power delivery protocol, a full charge takes only 3-4 hours with an 18w charger. It also charges your iPhone to 50% in under 30 minutes.
---
22. Wireless Charger Portable Desk Lamp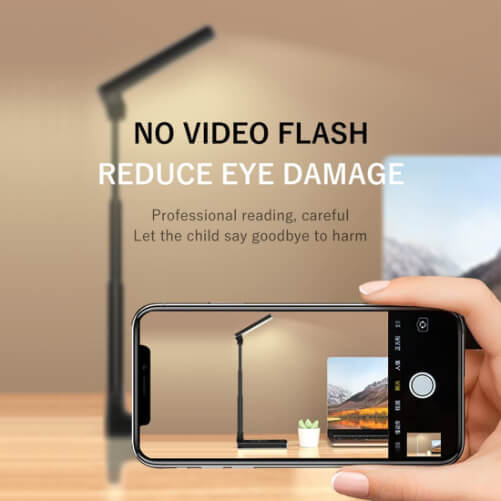 The dimmer table lamp has three illumination modes. There are four brightness levels accessible, and various lighting settings are eye-friendly. The LED desk lamp has 36 full-spectrum LED lamp beads. Whoever chooses and opens this gift at the holiday party will immediately learn that it is a popular item that others want to trade for! This is one of the best gift exchange ideas!
---
23. Jorbest Burritos Blanket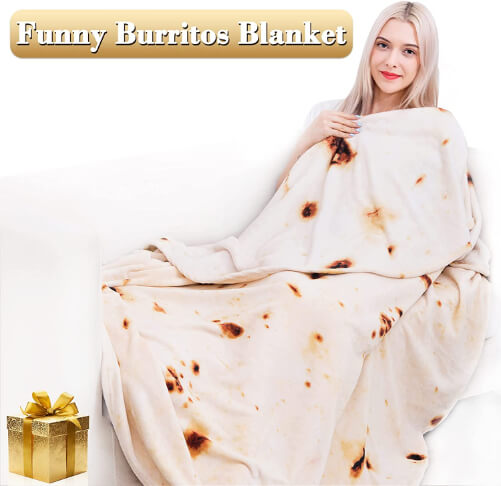 A warm and cozy throw blanket is a unique gift swap idea for the holiday season. Instead of a simple one, a humorous blanket with a realistic tortilla pattern is available. This ultra-soft, lightweight blanket will keep you warm and comfortable. It is suitable for usage as a sofa blanket, camping blanket, and bed blanket.
The receivers can use this to wrap themselves up like a burrito and battle the cold winter weather.
---
24. MIGHTY BLISS Electric Heating Pad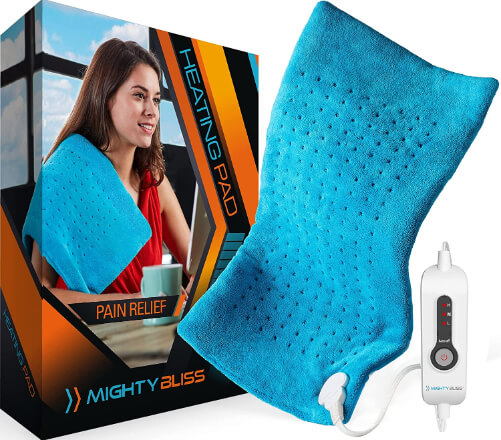 An electric heating pad will make the nicest and most useful secret Yankee Swap gift idea after a long year. This excellent huge heating pad for cramping is ideal. Super strong, long-lasting, and allows heat to enter well. Pain is relieved in seconds.
This may assist one find relief from neck, shoulder, and back issues that may have been caused by strenuous activities during the year, while also giving relaxing effects.
---
25. Night Light Bluetooth Speaker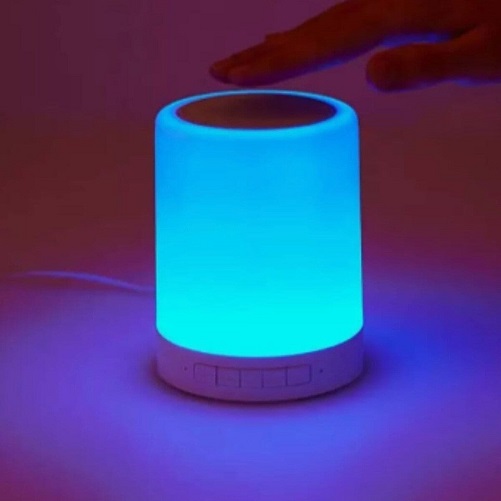 Someone's Christmas will be made extra memorable as they enjoy the many features of this fantastic speaker. This Bluetooth stereo Subwoofer with TF Card Slot and FM radio Function is compatible with the majority of Bluetooth devices and is ideal for home audio players and outdoor activities speakers.
It functions as a speakerphone and has an inbuilt microphone, making it one of the best Christmas gifts for parents.
---
26. BESTINNKITS Smart Coffee Cup Warmer Set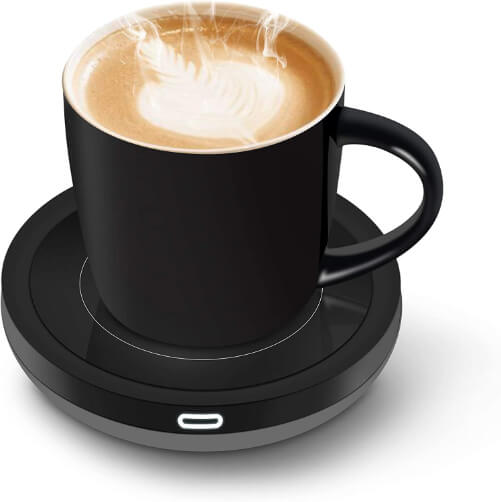 If they enjoy drinking hot coffee, tea, or chocolate, a cup warmer will come in helpful. Instead of having to tolerate the beverage while it cools, this gravity induction warmer will keep it warm.
Its smooth, gleaming glass top gives it a sleek appearance and makes it simple to clean. The warmer, which comes with a ceramic coffee mug, is an excellent Yankee Swap suggestion for business.
---
27. Portable Charger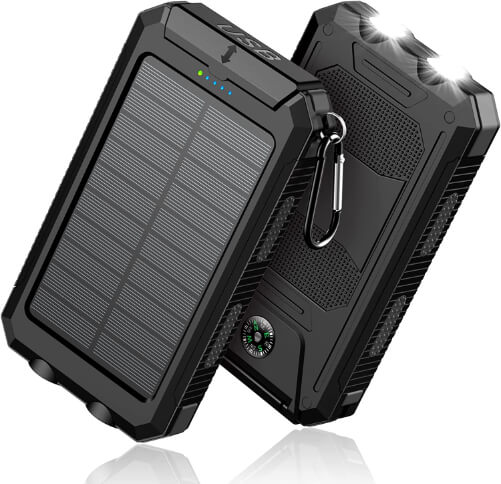 It can be inconvenient to have your phone or camera battery fail while on a hiking or camping vacation. It is more compact and has a higher capacity due to the adoption of industry-leading high-density lithium polymer batteries. A high-density, high-quality battery can withstand thousands of charge cycles.
As a result, if there are any outdoor enthusiasts at the Christmas party, this is the perfect secret Santa Yankee Swap.
---
28. Bluetooth Speake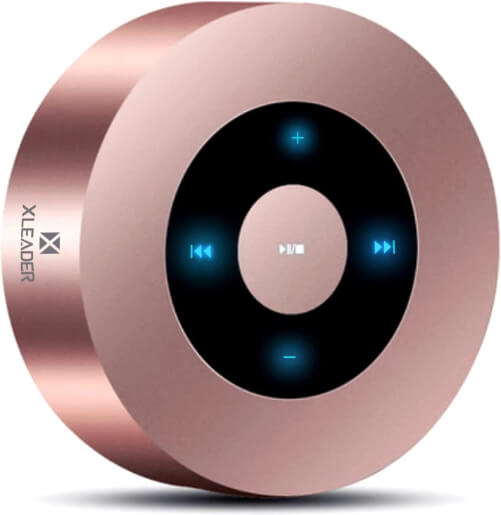 When there is no sound or music at a happy occasion, it appears uninteresting. But now, the quality tiny portable Bluetooth speaker has put an end to all of your music problems!
Sensitive touch provides amusing control when combined with Smart Touch Screen technology and the Echo Dot design. Switching tunes, controlling volume, and taking calls are all as simple as gently brushing your fingertip.
---
29. Cahot Fast UV Light Sanitizer Box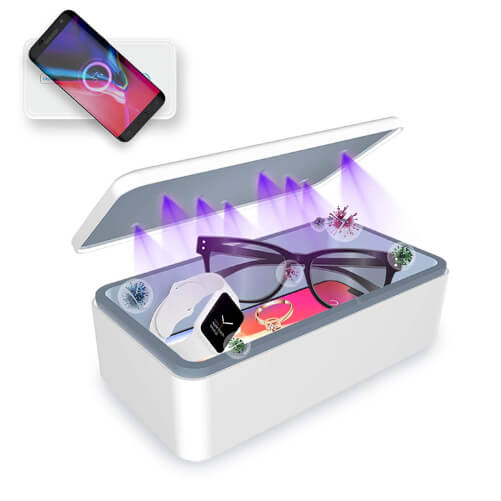 A personal cell phone is an integral device that everyone touches and handles on a daily basis. Having a portable phone sanitizing cleaning box gives you peace of mind because you know the phone is fully cleansed.
Furthermore, the redesigned mirror design, in conjunction with the bracket supplied, can result in excellent performance. There is more room within the box for your glasses, car keys, and earbuds to get a thorough disinfecting treatment.
Conclusion
Above is our recommendation of what giftOMG consider the best Yankee swap ideas. We hope you were able to find something thoughtful for your loved ones at home, your friends outside, or your coworkers at the office. You will find a suitable gift for both men and women in no time, whether the gift exchange is conducted at a Christmas party at the company, your house, or another location.