How can I make my adult birthday feel special? Here is a question people often ask themselves as adults. Birthday is a special day for every person on this earth. Everyone wants to have a memorable birthday party in the year. But today, with the speed of time, birthday expectations are not as strong as when they were children.
Birthday is not only to celebrate the day we were born but also to thank our parents and the people around us for always helping us. There is nothing more wonderful than celebrating a birthday where you can share happiness with your family and friends to share the joys and stories of a year to help each other grow. This article will help you have a perfect birthday party.
*** Want to make birthday cheap but still cool?
Read here: How can I make a cheap birthday?
Adult birthday ideas
A birthday party could be among the year's most significant occasions. Depending on how you feel about growing older by another year, you can look forward to or no longer expect your birthday every year. Whatever the reason, a birthday party is one of the few special occasions when everyone can congregate in one location.
What's better than having fun with family and friends on your birthday so that you can spend more time with them? Selecting a favorite theme or idea for your party was simple when you were a child; as an adult, it could be more challenging. It gets harder and harder to think of outstanding birthday party ideas for most people nowadays. So how can I make my birthday feel special? What do I need to prepare for a special birthday? With these ideas for adult birthday celebrations, it will be simpler than ever.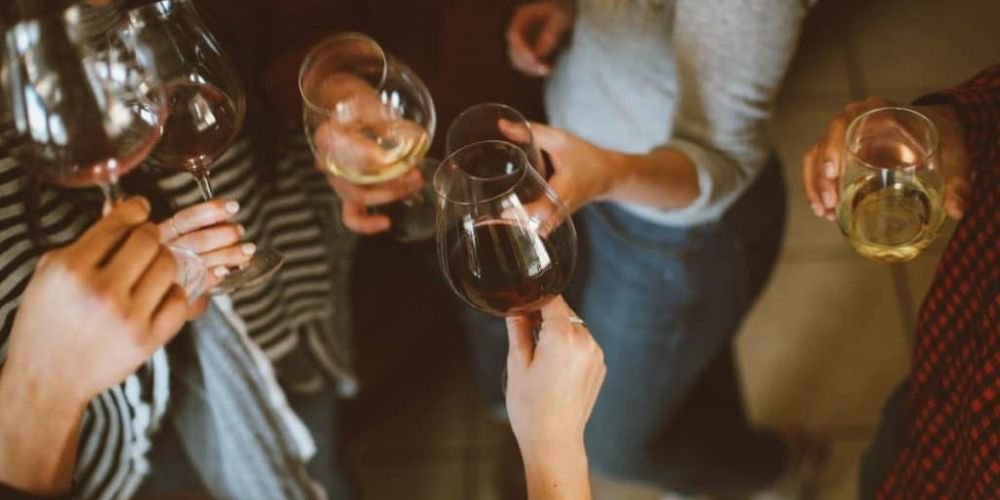 It would be interesting to have a party with cheese and wine tastings. A casual wine and cheese party is the ideal theme for a birthday celebration because wine and cheese go well together. Your guests will enjoy learning new things while also being entertained with wine. You could ask your visitors to bring their preferred bottles is a good idea to taste and play together, or choose a few of your own distinct for them to try.
Let's play a round of wine trivia or go around the table and debate each wine to make a night of it. The party will be perfect by having some cheese plates available with a selection of premium cheeses on them so that guests may try them is a great idea. Don't forget to mix cheeses with various flavors and textures. In addition to some crackers, nuts, and almonds, you might also include some fruits and veggies. Of course, you should also provide some cupcakes or birthday cake in addition to the dessert wine.
A pool party is another excellent option for a memorable adult birthday celebration. The pool party is typically hosted on the grounds of the pool, as the name suggests. At the pool party, guests can freely swim in the cool, clear blue swimming pools. All activities will be fun and will be accompanied by cheerful music.
For people who enjoy the excitement, having fun at the pool with friends and family is a terrific option. Basically, you have two choices when planning the party. Firstly, some white tables and servers bring out food and drinks, so you can keep the party formal. A more conventional option would be to have a barbecue, beer kegs, and a lot of colorful decorations.
For those who are busy, planning a dinner party for a birthday is a great option. When organizing a dinner gathering, you have two options. One of the easiest ways to organize a memorable birthday party is to reserve a large room at the birthday person's favorite restaurant. You can request permission to set up before the party begins. Make eye-catching table centerpieces, erect a big banner, and fill some balloons. You can bring birthday cake or cupcakes to share with everyone.
The second way is to celebrate birthdays at home. You can make your dinner party for your birthday at home. The party will serve simple food and drink so you can have fun with your friends and relatives. Moreover, decorating a birthday party is simple by taking advantage of what you have at home. If you want to be more excited, you can organize an outdoor dinner party followed by some other fun activities such as movie night or playing games after the dinner party.
Activities make a birthday special
How can I make my adult birthday feel special? I will help you answer this question. At your birthday, to make the birthday party more perfect, there must be special activities.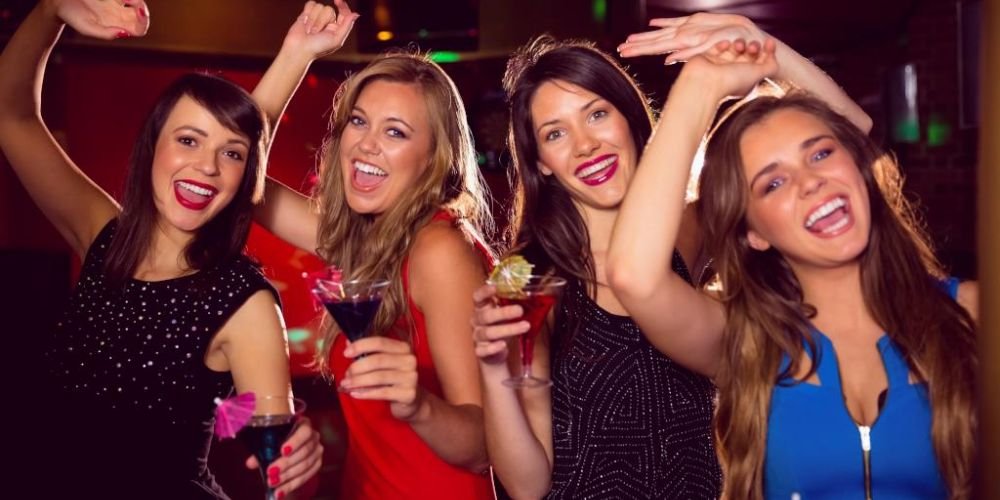 These activities will help you have the opportunity to interact with people around you and share memories. The activities will create a memorable adult birthday celebration. Moreover, they will make your relationships stronger.
Organizing outdoor activities
If you prefer outdoor activities on your birthday, I believe it will be the finest birthday ever. The activities are frequently countless chances for hiking, biking, or boating, depending on where you travel. You may always look for a spot to see a stunning sunset.
You can even spend the night camping with your loved ones if you wish to continue the outdoor adventure on your birthday. We promise that the outdoor activities will be a birthday celebration you won't soon forget, so be sure to pack everything you will need for a campfire and all the food you'll need.
You prefer to spend the party having an exciting night with a few of your closest friends, so the game night is a terrific alternative. The best thing ever is spending time with good friends. A game night will help you and your friends interact more.
The smile on each person's lips will not extinguish, and nothing is more good than a birthday party where everyone has fun together through games. The game can be a game you create yourself, or it can be a game available online. Therefore, game night will be a good choice for those who want to stay up all night to play with friends.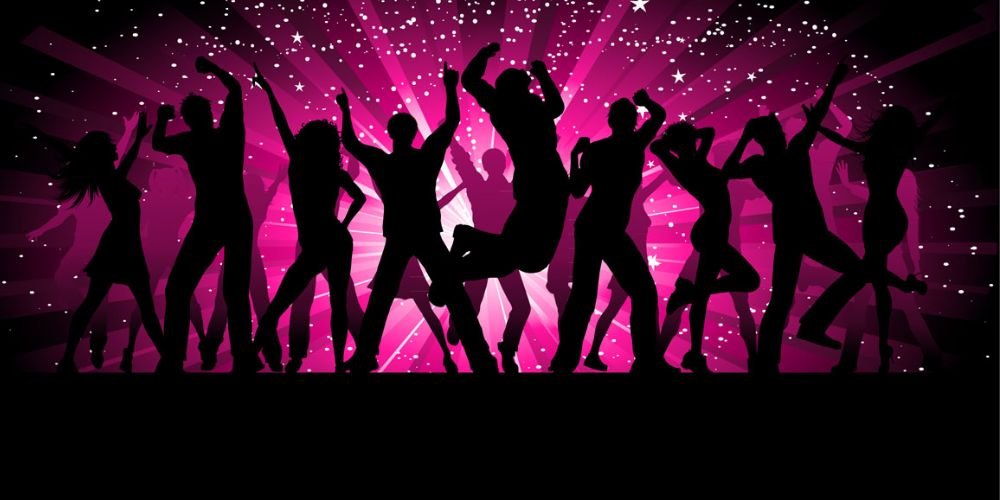 Turn on the music to dance and grab the karaoke machine to start the celebration! What a beautiful way to honor someone's birthday with friends. It's great when you and your friends can dance and sing karaoke together. Imagine where everyone has a little bit of drunk in them, singing and dancing together; it's such a vibrant image.
Moreover, you can create a dance and singing competition. Someone will serve as a competition judge. Awards should be given out for the funniest, best, out-of-tune, most creative performances. As a result, this party will leave a deep impression on everyone because of its excitement.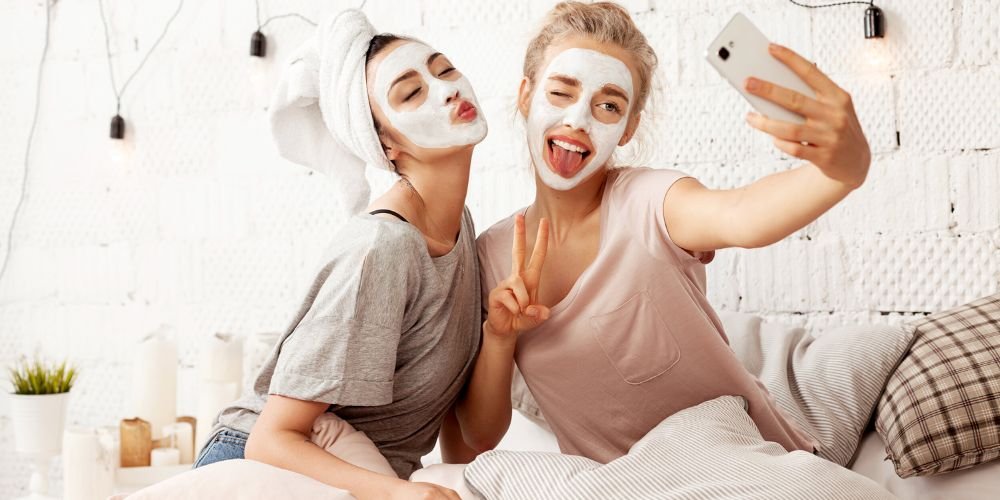 Birthdays can also be a day to enjoy yourself, relax with friends, and share stories during massage or beauty treatments. Almost everyone enjoys occasional pampering, and a birthday is a perfect occasion for it! This party is a terrific chance for you to spend time with your best friends despite the responsibilities of everyday life. You can even have a licensed massage therapist or aesthetician visit your home if you want to practice a little self-care. Please make sure you have some champagne to toast the birthday.
FAQs.
What are some low-cost adult birthday party suggestions?
To celebrate an adult's birthday at a low cost, you can organize a birthday party with friends and relatives at home by taking advantage of what you have at home. In addition, some other outdoor activities such as camping and climbing are also perfect ideas.
What do you do at a grown-up party?
At a grown-up party, attendees can mingle and join a laid-back celebration, dance the night away, or join planned activities like a bar crawl, nature excursion, or spa day.
How can I find a place to have the party?
You can host the party at your favorite restaurant or home. If you do not know the venue, you can refer to friends and relatives. Or check out reviews on social sites so you can pick the right place.
*** Related: 20+ Simple Birthday Gift Wrap Ideas Easy To Make
Conclusion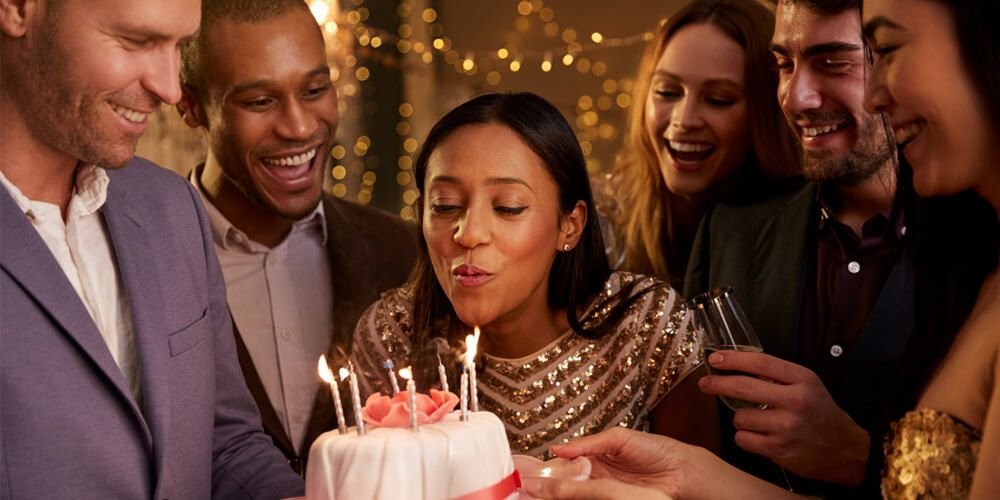 How can I make my adult birthday feel special? It is a seemingly simple question, but hard to answer nowadays. As an adult, the expectation of the birthday is not as great as when it was a child; the more time passes, the faster the time to the birthday. But a birthday is a great day for everyone to celebrate and enjoy with friends and family.
In addition, celebrating a birthday also makes attendees feel grateful that they were able to participate in your birthday. So the older you get, the more crucial your birthday is. Let's celebrate what you have been through during the year to make you successful today. I hope this article will help you have a memorable adult birthday.