Surely, each of us has special close friends. In other words, they are your best friends! It is one of the few people who are very important in your life even though they are not family members. Therefore, it becomes extremely important and meaningful to show your affection and concern to her/him. So, how do you spoil your best friend? With just the following simple but sincere gestures, you can also let them know how much you love them.
Should You Spoil Your Best Friend?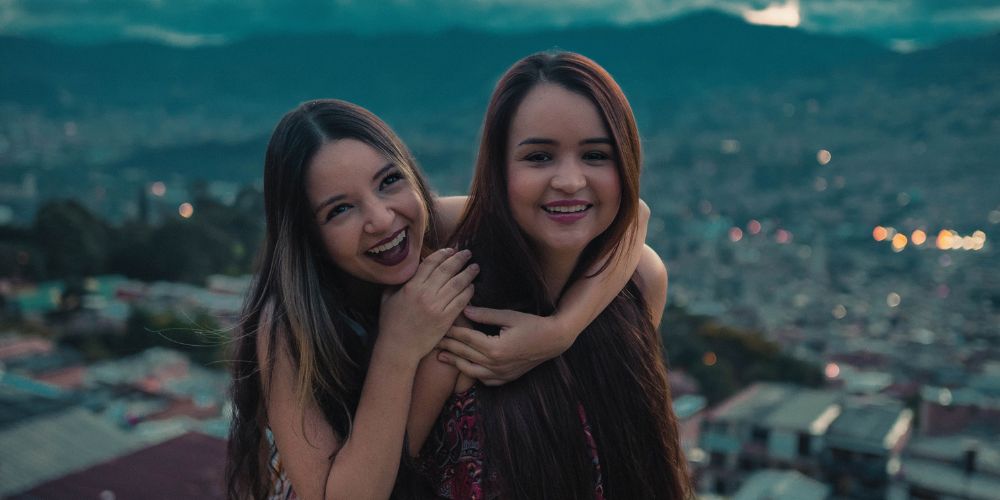 Friendship is an indispensable relationship in human life, in which best friends will always be there to support us mentally and help us in the happy and sad moments of life. Sometimes it's easier to confide in close friends than family members. Close friendships are formed over time. No one can suddenly become close friends from the first play. You have to show them how much you love and care for them in order for the relationship to last. Therefore, it is very necessary to spoil your best friend. But, how do you spoil your best friend? Scroll down and find the best fit!
10+ Ways To Spoil Your Best Friend Make Them Happy
1. Give Them Random Gifts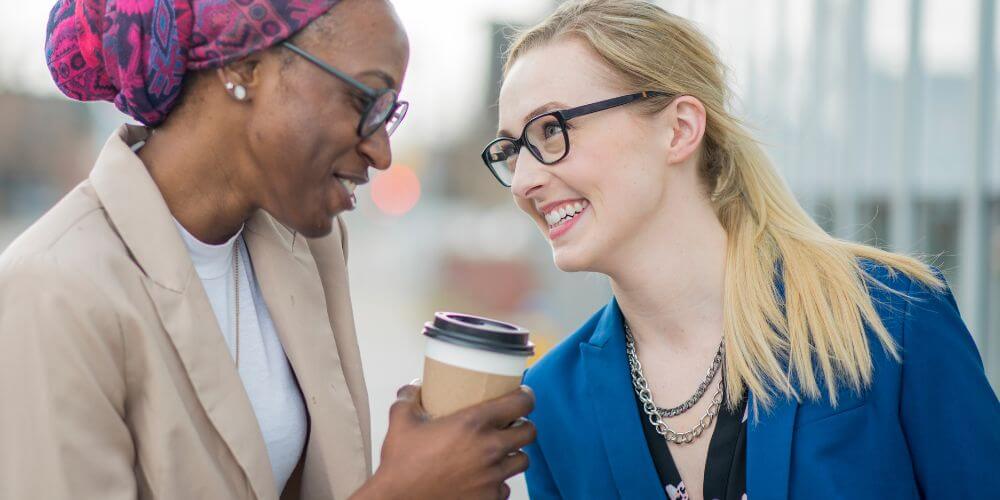 How do you spoil your best friend? Here is our first suggestion for you: Give them random gifts. For example, if they love art, you could buy them a box of crayons or a book about their favorite artist. For example, if she/he is a dog enthusiast, she/he will probably love a keychain or calendar with a cute puppy. Say something like, "Darling, I immediately thought of you when I saw this." A suitable gift will let them know that you really understand them and care about their interests.
Or if you want to make something sentimental, consdier DIY gifts. Your best friend will be surprised with your heartfelt present.
2. Cook Them Their Favorite Food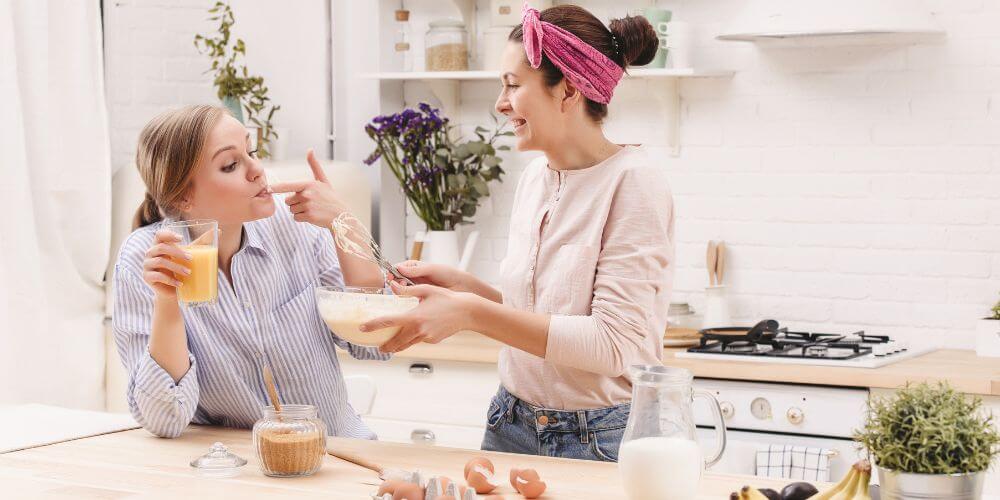 What do you think about pampering your best friend by cooking for them? Even if your skills are far below that of a chef or baker, they will still appreciate your effort. If your best friend loves to cook, you can invite them to cook with you – even ask them to teach you to cook their favorite food. This is a great way for the two of them to spend time together and leave them feeling spoiled.
3. Do The Chores For Them That They Usually Do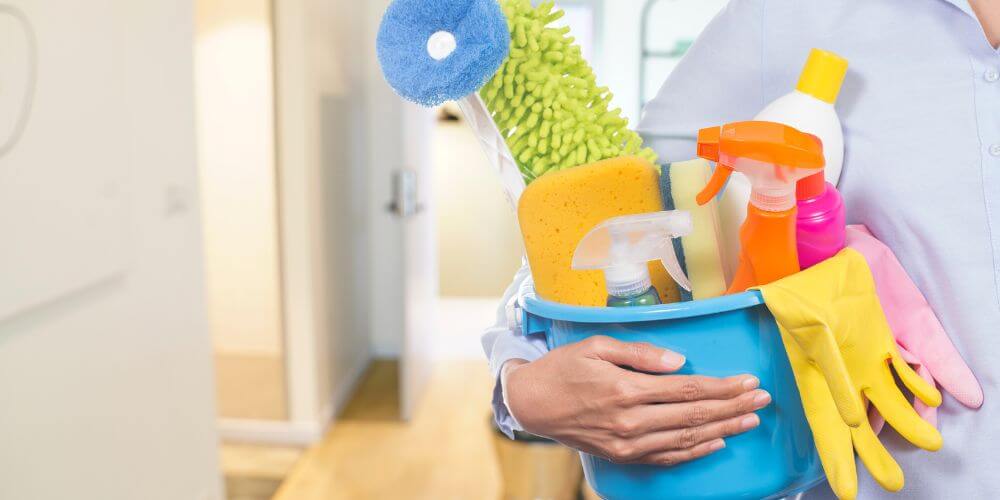 How do you spoil your best friend? Very simple. Let's clean the house for them! Helping your best friend relax a little is also a great way to show you care. On weekends, you can clean their house, cook them a cozy meal, rearrange their wardrobe, etc. Surely after tired working hours, returning home and seeing their house tidy and neat, they will feel comfortable and very happy there.
4. Take Them Out To Eat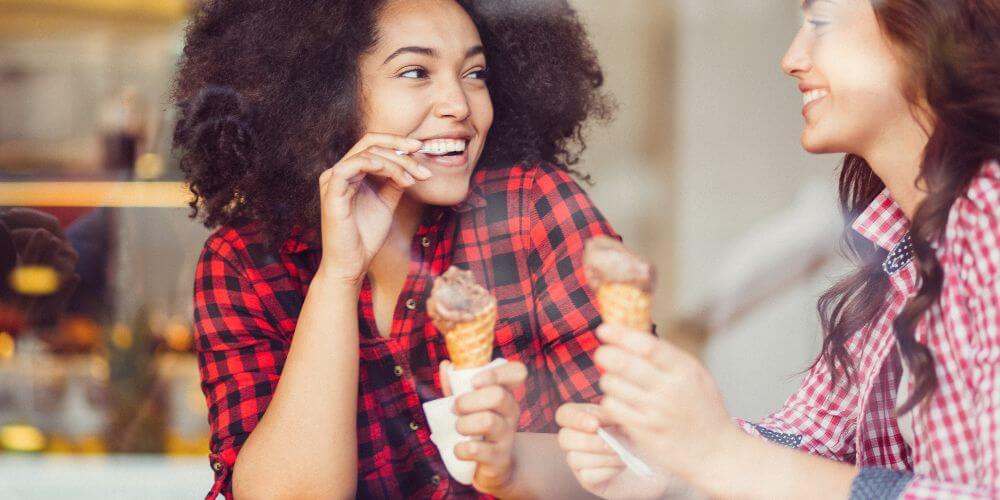 Pick any day of the week, spending lunch time with your best friend at his/her favorite restaurant is a must. Talking together, sharing about work or life problems is a way for you and your best friend to have more energy, reduce pressure and return to work in a better mood. Or, if they happen to mention a new restaurant opening near your house, you can surprise them by making a reservation for both of you to have dinner there.
5. Give Them Coupons/Take Them Shopping At Their Favorite Place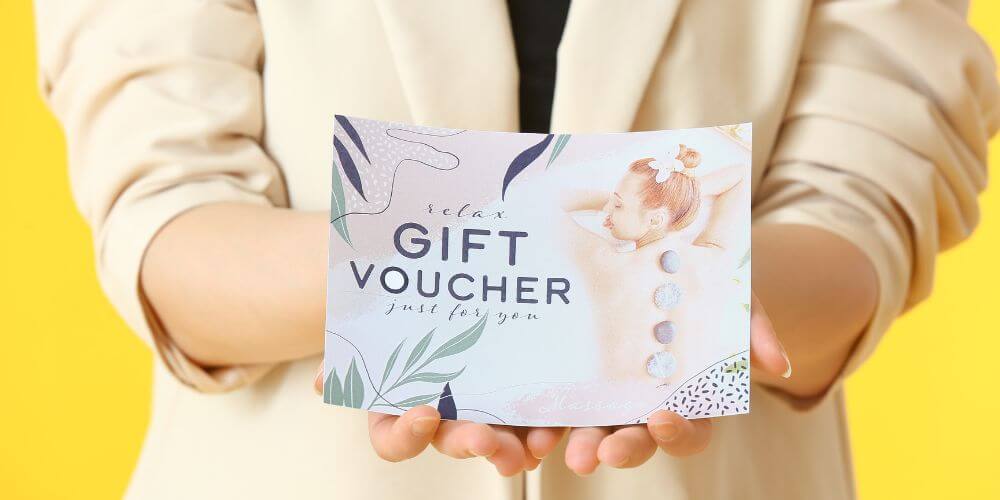 According to the latest research, shopping brings a lot of benefits to the body from mental to physical, psychological as well as emotional, according to Boldsky. You can also give your best friend discount codes to help them buy their favorite products at super bargain prices. Surely, your best friend will forget all worries and sorrows in life when holding those favorite items. How do you spoil your best friend? This is a very positive way to pamper your best friend, isn't it?
6. Pamper Them With An Impressive Massage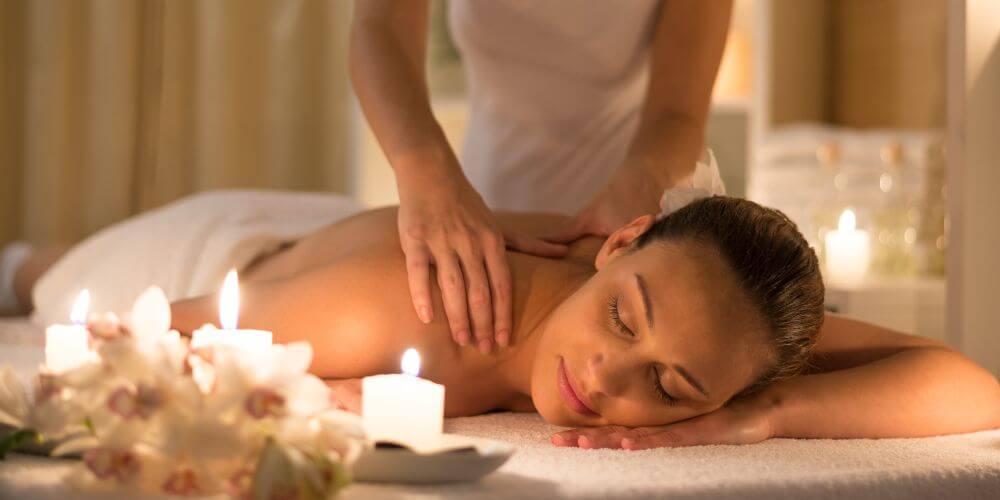 Massage is both intimate and relaxing. When it comes to pampering your best friend, an impressive massage is always appreciated. The massage is very simple as follows: Let them sit or lie in a comfortable position. Rub their favorite massage oil or lotion all over their body with gentle strokes. Rub or gently press on tight areas with two thumbs or knuckles. Press harder or softer depending on their preference. For added relaxation and enjoyment, you can play soft music and light some candles.
Don't know what to write your card or message? Check our our guide:
7. Give Them A Skin Treatment Package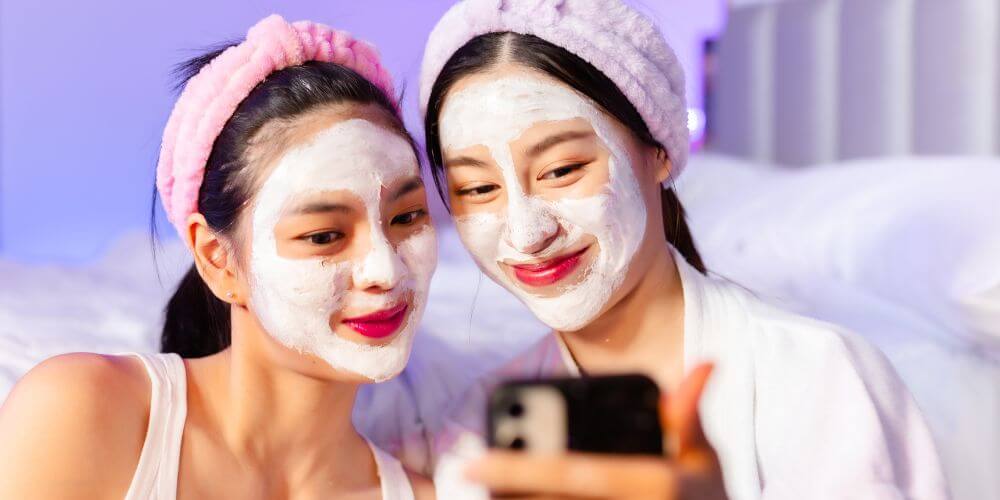 Does your best friend feel insecure because he/she has lots of pimples on his/her face? Or are they very depressed because of their less bright skin? You can give them a skin treatment package. Most people are very concerned about their skin, everyone wants to own a beautiful, bright, smooth, flawless skin. That is why choosing a gift that is a treatment and skin care package will help you show great interest in them. How do you spoil your best friend? This is definitely a very useful suggestion for you!
8. Give Them A Health Care Package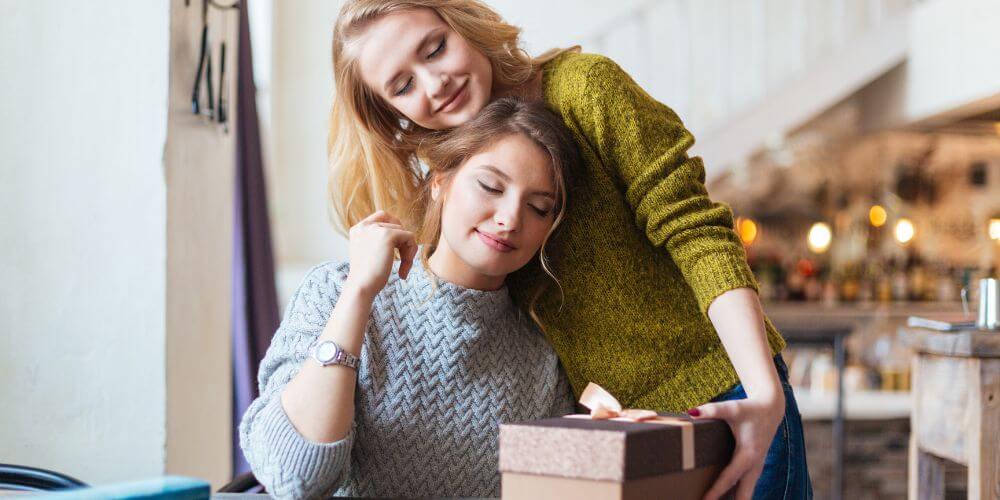 Whether your best friend is male or female, they all need good products to take care of their health. If you are wondering what meaningful gift to choose for your best friend, try choosing functional products such as fish oil, multivitamin tablets. This is not only a very meaningful gift but also helps you send your care to the other person, wishing them to always be healthy and peaceful.
9. Arrange Fun Outings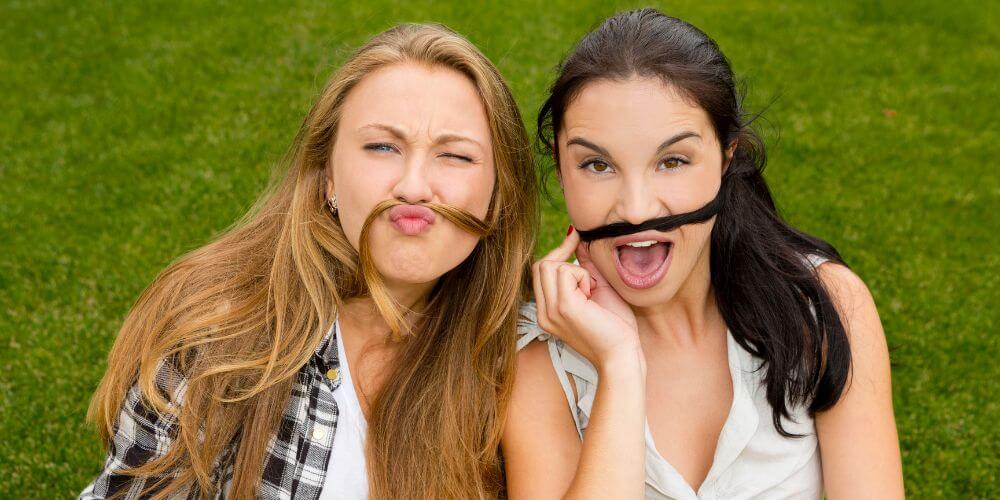 How do you spoil your best friend? Arranging fun outings is also an interesting thing to spoil your best friend. Take them to a spot that you both enjoy as a short vacation, even if it's just to the next city. For your best friend to have a fun experience, ask them what they like to do, where they like to go. Don't try to convince him/her to go hiking if they just want to relax by the pool!
10. Listen To Them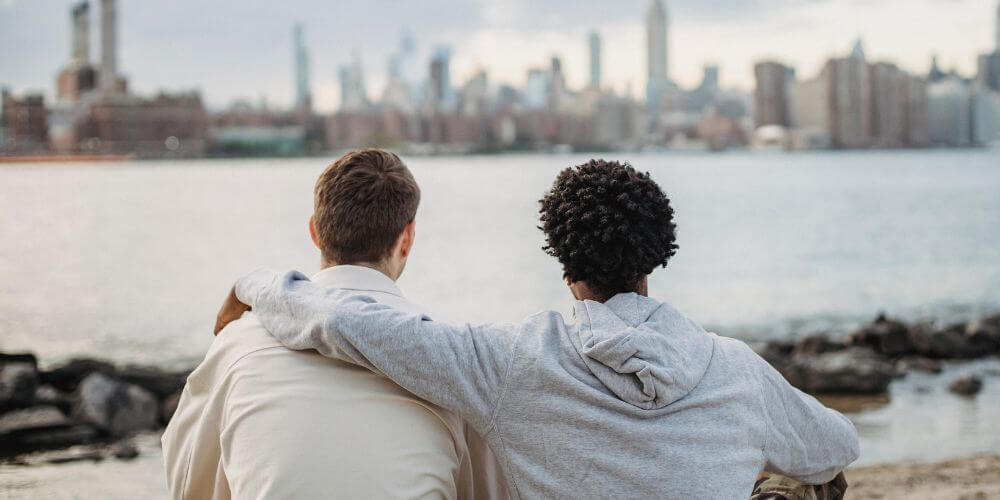 Another way to spoil your best friend is to listen to them. Really listen when they talk. Remember to put your phone away when talking to your best friend. Indifference or not listening to what they have to say will make them feel hurt. And most of all is angry and feels like ending a relationship where they don't get respect. Make eye contact with them and ask lots of questions so they know you're really paying attention and interested in what they have to say.
11. Support Them In Their Projects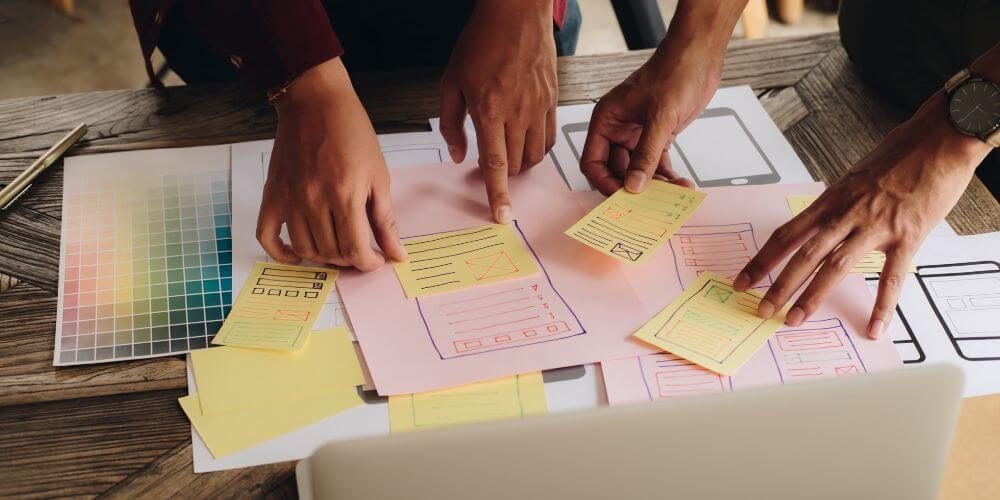 "One tree cannot amount to anything, three of them together can look like a mountain". Each person will have their own perspectives and abilities. When gathered together, the issue will be viewed more deeply, objectively and from more angles. If the projects they work on are not your expertise, you can still support them (organize papers or type documents). Or simply, praising them for doing something well will make them feel happy.
12. Help Them Get A Good Night's Sleep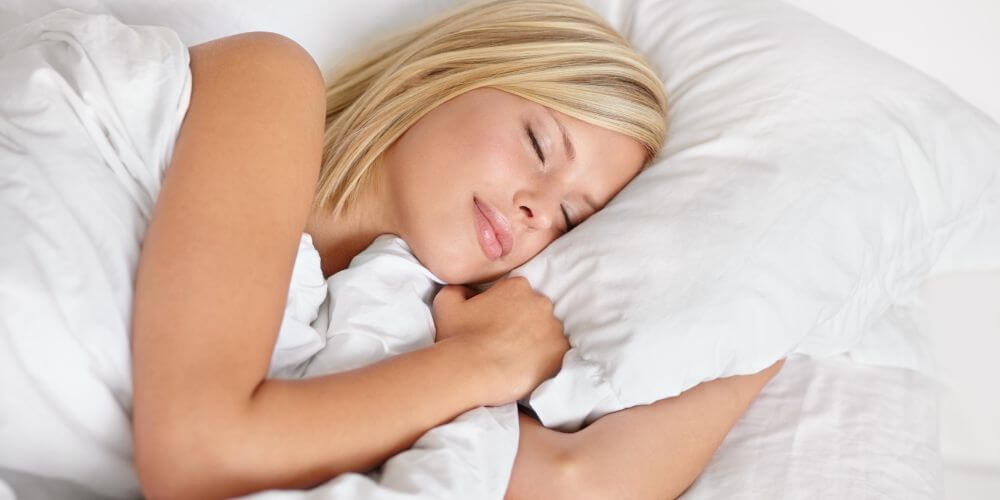 A good night's sleep is extremely important for health and well-being. To put it more simply, a good night's sleep will help you have a relaxed mind and help your brain function properly. If your best friend has a sleep disorder such as trouble sleeping or insomnia, you can help her/him sleep better to show your concern for them. Essential oils, a pleasant scent, a warm room, soft lighting, soothing music or a comfortable mattress can all be factors that help them sleep more deeply.
13. Send Them Love Messages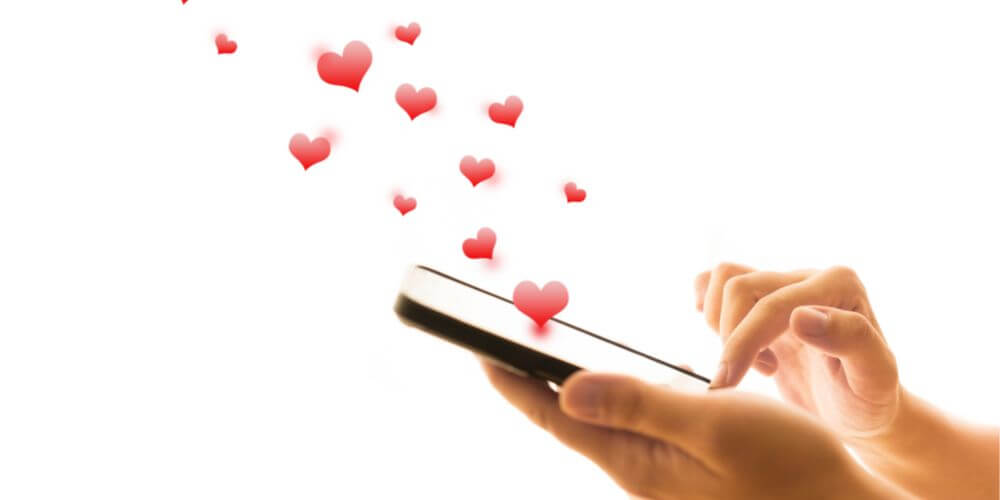 How do you spoil your best friend? Of course, there is no shortage of words of love! You can upgrade your friendship by the following simple things:
I looked at the weather forecast and knew it was going to be very cold tomorrow. Remember to put on warm clothes when you go out. If you're sick, you can't go out with me.
How's yours today? Is work tiring? Tonight, let's go out to relieve stress.
Have you had breakfast yet? Starving is not good. I already let people follow you, don't blame me if you don't eat.
Dear friend, going to sleep, staying up late will be bad for your health. If you're sick, I'm worried.
How Do You Spoil Your Best Friend That Doesn't Want Anything?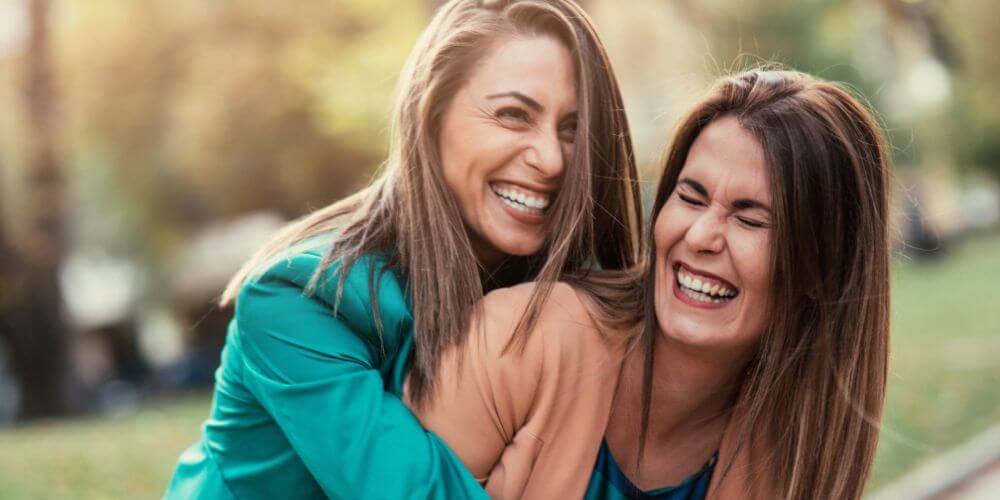 One day, when the whole world turns its back on your best friend, you should always be on their side, it doesn't matter if they are right or wrong, because best friends are like that.
Studies show that hugging for as little as 30 seconds can help the body release natural happiness hormones, which promote feelings of love and connection. For someone who doesn't like being given gifts, doesn't like to eat, doesn't like shopping or doesn't like to travel, hugs can be a way to help them feel pampered.
How do you spoil your best friend that doesn't want anything? Private space is the best gift you can give your best friend. Spoiling your best friend by leaving them alone may sound weird, but studies show that separation time is incredibly important to everyone.
Trying as hard as possible to get along and get along with your best friend's family members is also a great way to spoil your best friend. They are an important part of her/his life and you should show them respect. This will let them know that you are serious in the relationship.
*** Related: How do I pamper my female friend?
Conclusion
How do you spoil your best friend? You don't have to do big things to show your love for your best friend. Seemingly simple little things make a huge difference. These things are not difficult to do, but there are very few people who have the patience to do these things. So, work a little harder to maintain your relationship and let them know how much you care about them. They deserve to know how much you love them, and so do you. Hopefully our suggestions on how to spoil your best friend will be the perfect tool to cement your friendship closer and stronger!