Is your husband approaching 50 years old? It is an important milestone, a sign that he has gone half of his life, and you are looking forward to giving him something truly special and meaningful than he can remember for years to come.
It's over the half-century mark, a giant party is bound to be held. Ideally with a layered cake, colorful balloons, music, and small party hats. In addition, you know, a great gift for that person is indispensable.
Below, we have carefully selected 30 practical and meaningful products for 50th birthday gifts for husband. Just have a look from top to bottom to consider carefully and find the most suitable gift for your dear partner. It's time to show and prove your love to him.
50th Wedding Anniversary Gifts – Gifts That He Will Surely Surprise
For my husband's 50th birthday, every woman wants to pick the nicest present, right? Don't fret! We've got you covered. Check out the list of 50th birthday gifts for husband below to see if you can discover the perfect birthday present for your partner.
1. 50th Birthday Shirt May The 50th Be With You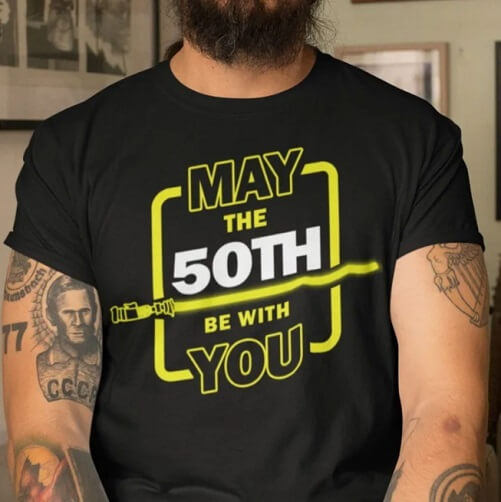 If you are hunting for 50th birthday gifts for husband then this shirt we recommend will be perfect for that occasion. This shirt features the iconic May The 50th Be With You words on a simple background. The shirt is made from 100% cotton which is extremely breathable and uses eco-friendly direct printing technology so you get the highest quality product possible. This shirt comes in sizes from S to 5XL, as well as a variety of colors to choose from.
---
2. Oldometer Shirt 50th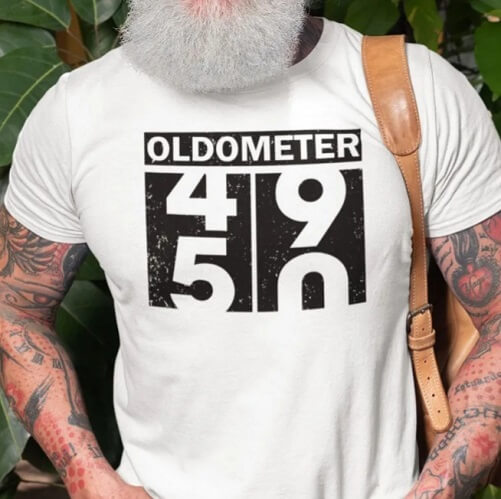 Do you know the odometer? Our t-shirt is super creative with a speedometer-like display of age, which is changing from 49 to 50 years old. This is a must-have for any collector of vintage or antique cars, trucks, or tractors in the family. Surprise your husband who's turning 50 with this pun Odometer Birthday Shirt and make it his most memorable shirt to wear throughout his 50s.
---
3. To My Husband I Wish I Could Turn Back The Clock Mug Couple Rings Personalized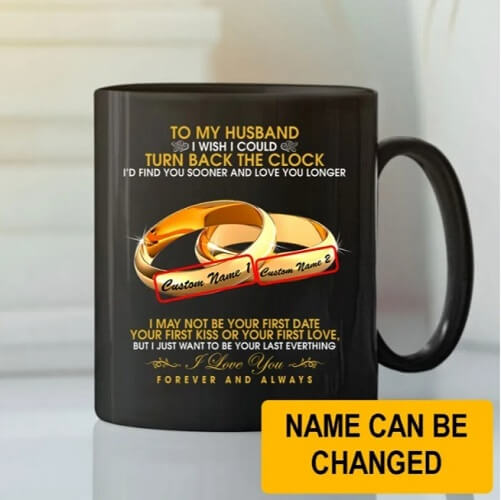 His favorite drink is coffee, and that's your favorite man. You know he is the man you are looking for from the first time you saw him. Give him the loving words "I Just Want To Be Your Last Everything I Love You Forever And Always" with this meaningful gift. We promise that the mug with impressive design and sweet sayings will be the best 50th birthday present for husband.
---
4. Vintage 1971 shirt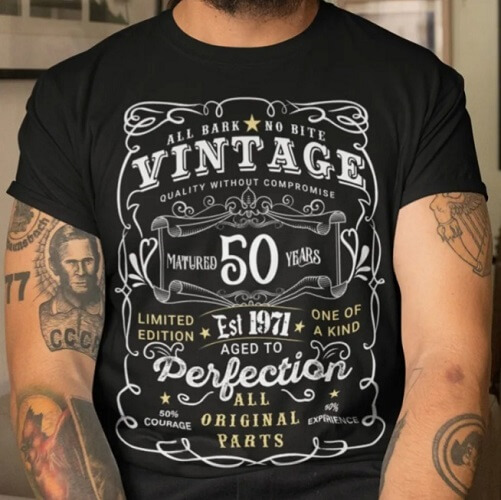 A vintage 1971 shirt will be a worthy gift he'll love to wear to his birthday party. There are many sizes that you can choose from as long as it fits his body shape and he feels comfortable. Part of the 50th birthday gift range, this 1971 classic t-shirt always looks great in fancy design with inspirational quotes "50% courage, 50% experience".
---
5. Personalized More Fun Than Two 25 Year Olds Shirt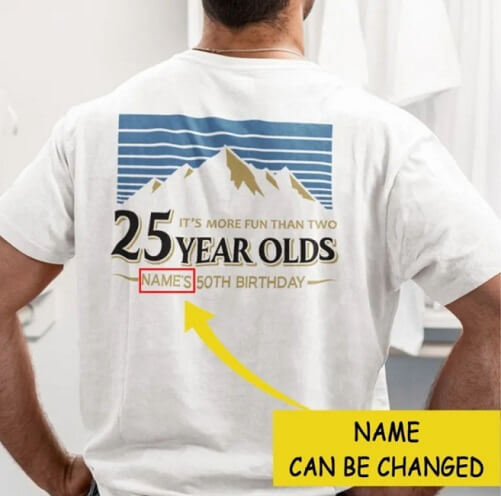 He'll appreciate your sense of humor when he hits this shirt. He will only notice the number 25, but in reality, it is "two 25s", which add up to 50. The message "It's More Fun Than Two 25 Years Old" on the shirt is very clear, never let age stop you, stay young and happy forever. Plus, you can customize the shirt with adding the name on the shirt, making your shirts as unique 50th birthday gifts for husband.
---
6. 50th birthday gift poster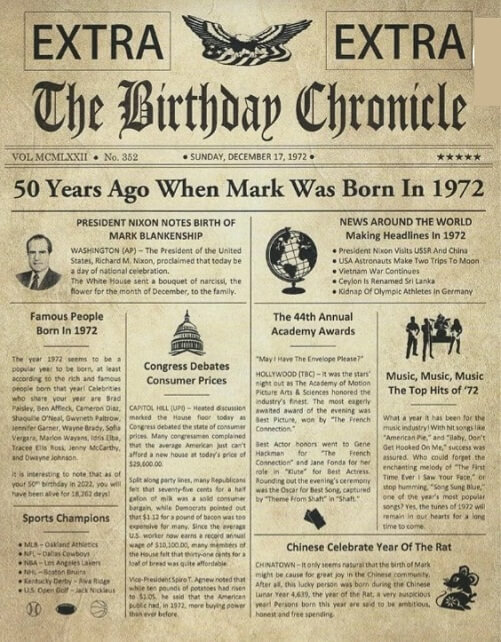 Step back in time to the year your husband was born and celebrate his special day with these engaging informational posters. It's a great decorative gift for birthday parties or wedding anniversaries. Posters are printed on high-quality paper with a thick base and an instant-dry coating that resists fingerprints and smudges.
---
7. Personalized whiskey decanter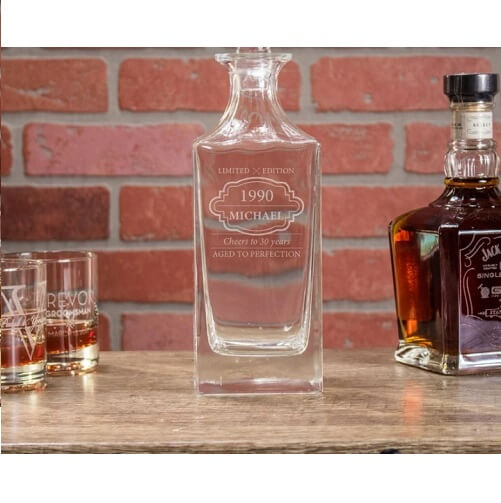 Your decanter will be custom engraved and personalized with his information. Our sturdy glasses are 50th birthday gifts for husband that will elevate any space in the house into a chic bar. Stick to your favorite style with this expertly crafted, generously sized, heavy-duty glass vase. Your custom engraved decanter holds 23.75 ounces of his favorite wine.
*** See also: 30 Great Gifts For Bourbon Lovers
---
8. Engraved cutting board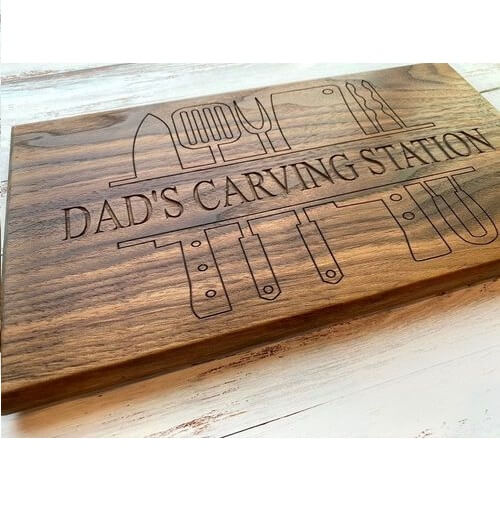 If your husband has a passion for cooking, give him this engraved cutting board. This cutting board is made only from 100% solid hardwood and free of paints or other chemicals. Lay out the engraving and use the opposite side to prepare meals for your family. You can also use the board as a cheese board or charcuterie board.
---
9. 50th birthday sign frame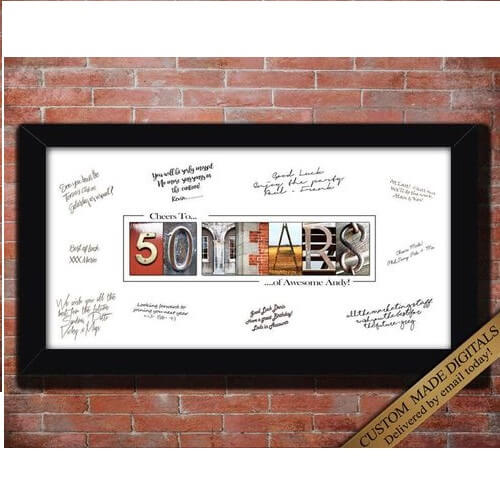 If you are trying to find husband 50th birthday ideas, you've come to the correct place. Our gifts are digital photos stylized as 50 years old, your husband's name will be above the pictures, and you can add a few quotes or good wishes to make your gift more special.
---
10. 3D photo engraved crystal paperweight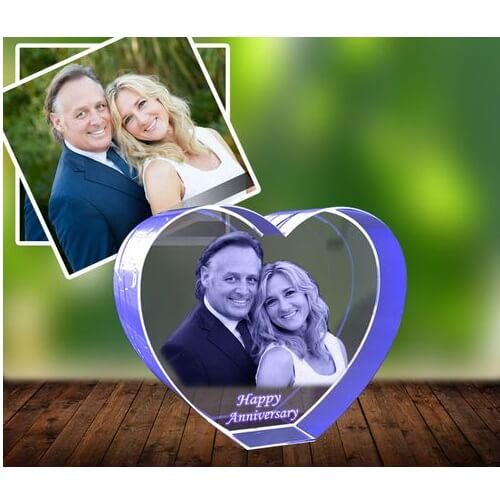 For your loving husband's 50th birthday, a personalized heart-shaped paperweight is so cute and creative. This charming gift comes in a thoughtfully designed souvenir box with a blue silk inlay, it will make your loved one smile when he gets it. All you have to do is send a photo and you will get a great 50th birthday gift for husband.
---
11. Funny toilet paper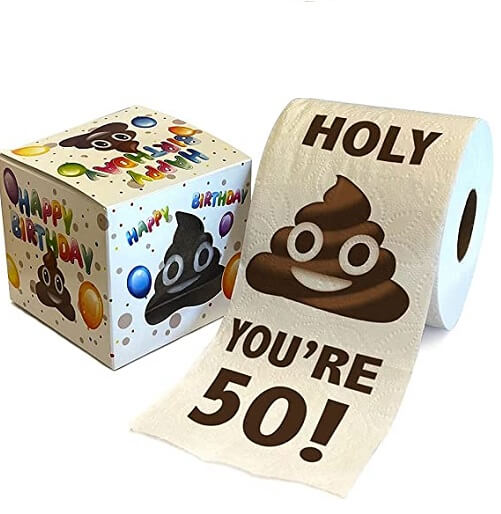 If he has a natural sense of humor, then this Holy Sh*t You're Turning 50 toilet roll is the perfect gift to get him howling! This 50th Happy Birthday toilet paper is professionally printed on the entire 2-layer toilet roll. More than just one of the funny gifts for husbands 50th birthday, you can use it for 50th birthday party decorations, bathroom decorations, live streams, or party themes.
---
12. "Back in 1972" print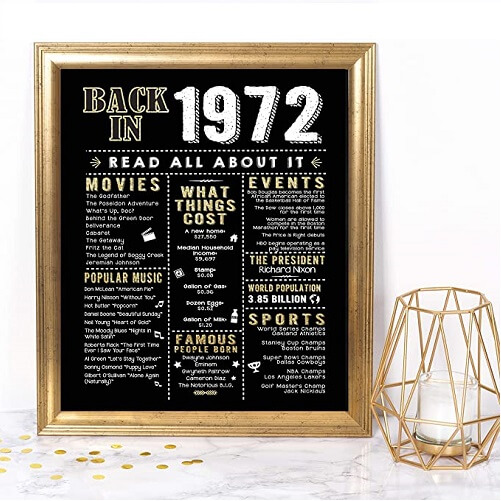 Take a trip into the past with this beautiful print "Back in 1972". Let's review the events that happened, hit movies, popular music, attractive sports, etc. A great gift for a 50th birthday husband sure to make the memories flow as he recalls all the sights and sounds of his childhood.
---
13. Wood phone docking station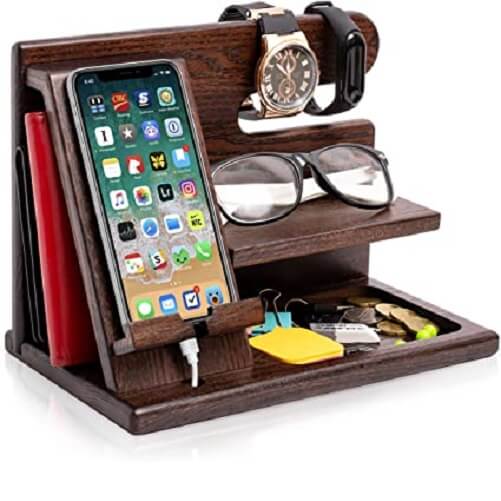 Your man does not need to waste time searching for common items like glasses or watches anymore when he has this item. The stands are made from solid wood, with a smooth polished surface and durable paint. Perfectly fits into any interior – both classic and modern styles. The stand is easy to assemble and compatible with all smartphones. There are enough compartments for wallets, glasses, watches, bracelets, keys, stationery, and more.
---
14. Mystery Tackle Box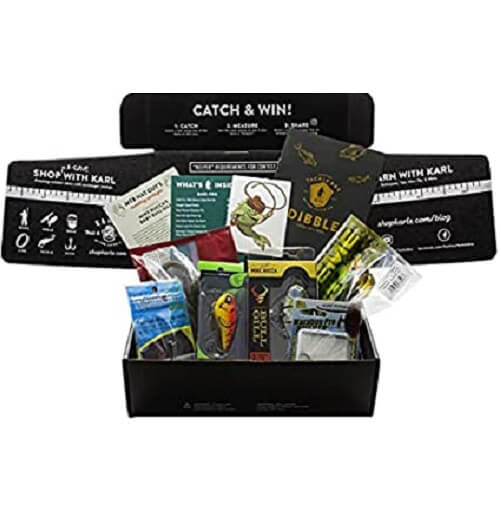 If your man has a hobby of fishing, this mystery box from Catching the Stork is one of 50th birthday gifts for husband that's both fun and practical. Mystery Tackle Box is happiness in a box for any fisherman, especially if they have an important birthday coming up! Each box contains a variety of lures specifically for professional bass fishing. Inside you'll find detailed information on each of the bundled products and how to use them.
*** See articles about birthdays for all ages: HERE
---
15. "Old lives matter" gift set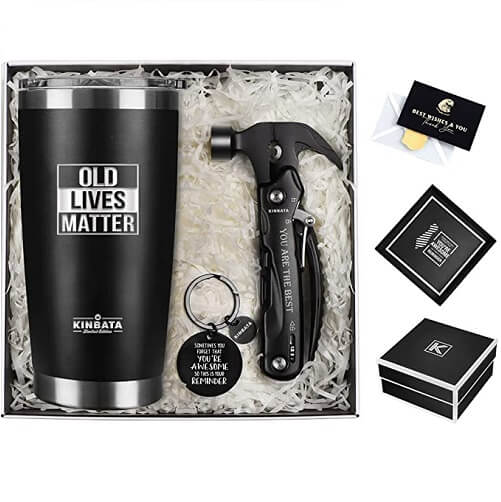 It doesn't matter what age he is, let him know he is special and his presence is important to you. Show your guy how much you love and appreciate him with this gift set. Each pack comes with a 20-ounce tumbler, multiple tools, and unique keychains, they are perfect for 50th birthday ideas for husband.
---
16. Man crate grilling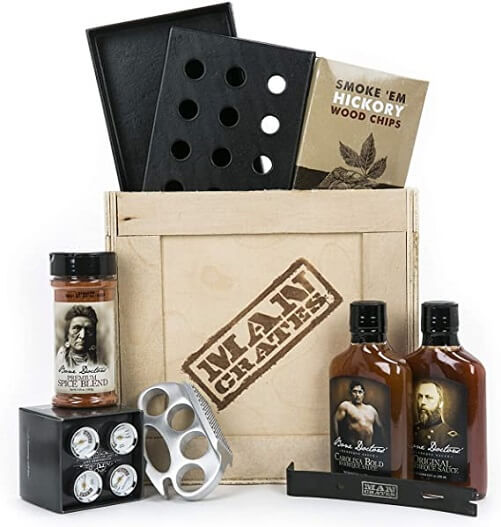 Your man is a barbecue legend and he has officially joined the 50-year-old club. Then what could be better than 50th birthday gifts for husband created specifically for this culinary master? These delightful boxes are all packaged in wooden crates that must be opened with the included crowbar. It includes fun grilling accessories, including a tenderizer, smoker box, Hickory fries, BBQ sauce, and more.
---
17. Funny apron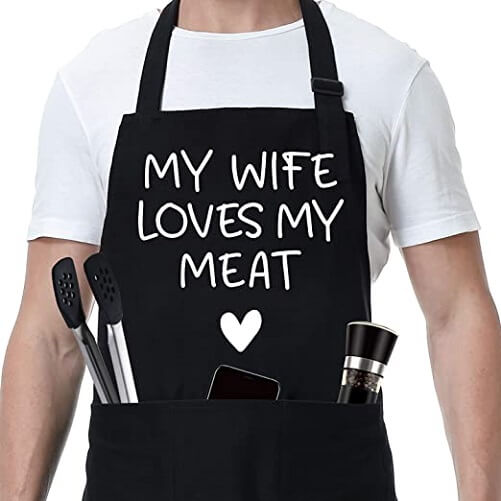 This chef aprons with the funny words "My wife loves my meat" is perfect for your husband who loves cooking and is also a master chef. Made from thick fabric and perfect print quality, it is very durable to use for a long time. This multifunctional apron has 3 handy pockets big enough to hold cooking tools.
---
18. What you don't know about turning 50 quiz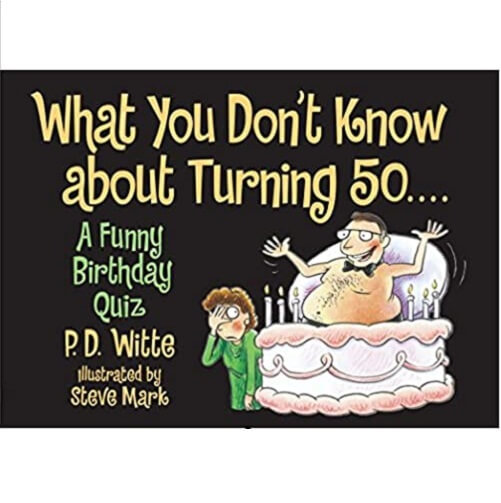 This fun birthday quiz is filled with funny jokes and satires about turning 50. If he loves reading and being funny, this book is one of the husband 50th birthday ideas and the most interesting you will find. It's doubly fun if you throw a birthday party for him and entertain him with puzzles!
---
19. "Why I love you" book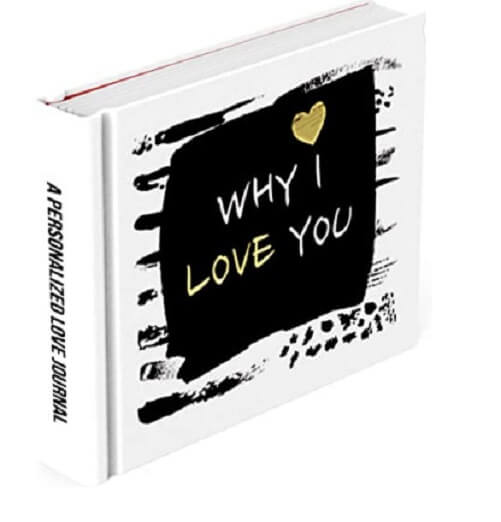 Show your partner how special he is to you by giving him meaningful gifts that are sure to touch his heart! This special book evokes genuine and sincere feelings for the number one person in your life! This little gift not only helps you show your love, but the shop also includes a sticker full of popular emojis to bring a big smile when he reads with joy. Their bonus writing guide will fuel your inspiration, so you'll never run out of interesting things to say.
---
20. 49 + One Middle Finger beer glass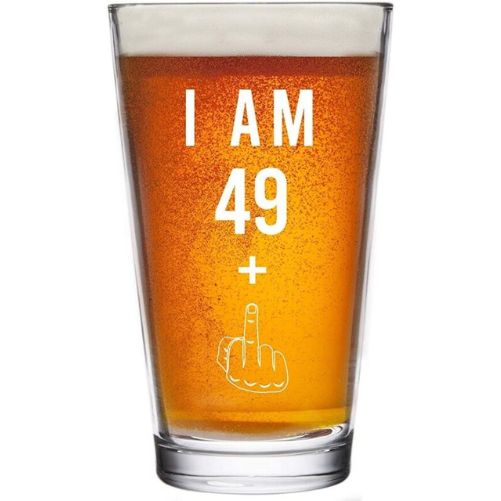 This 49+1 beer glass is one of the perfect 50th birthday gifts husband. It writes 49 + A middle finger in vivid white ink and is truly a permanent mark that never fades or loses its luster. This 16 oz beer glass offers great clarity to display a variety of drinks! Use it to serve up your favorite IPA or craft beer. Not only does it have a classic shape, but it also creates a sleek look that fits well in his hand.
---
21. Magnetic bottle opener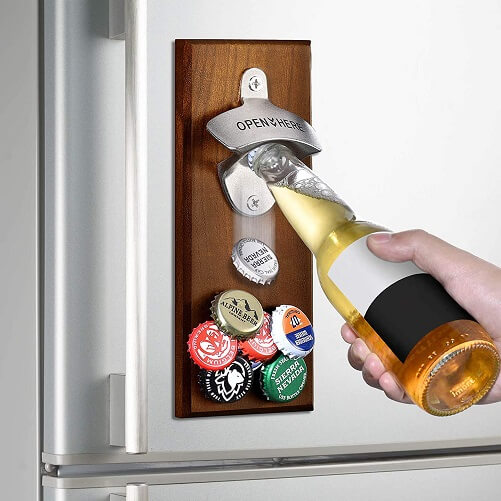 This bottle cap opener can magnetically stick on your fridge or any metal surface. It also comes with screws if you want it to be wall-mounted. The most convenient and innovative bottle opener you will ever own!
---
22. Hammock – Practical 50th birthday gift ideas husband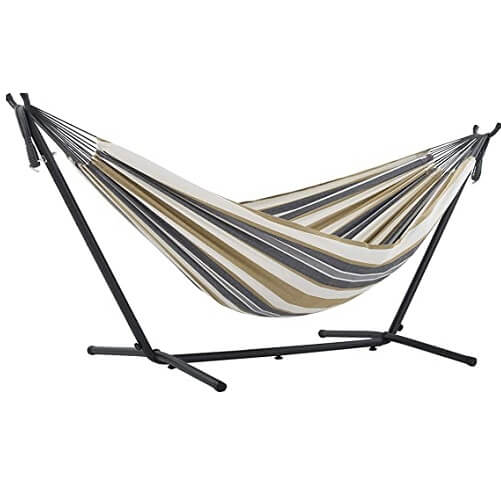 What could be better than after a hard-working duty, he can-kicking back in the hammock with a cold beer? Select it as 50th birthday gifts for husband and he will appreciate! How wonderful! The hammock has support and enough space for two people. Made of high-quality cotton, it's durable and can hold up to 450 pounds.
---
23. Cap 50th Birthday Gifts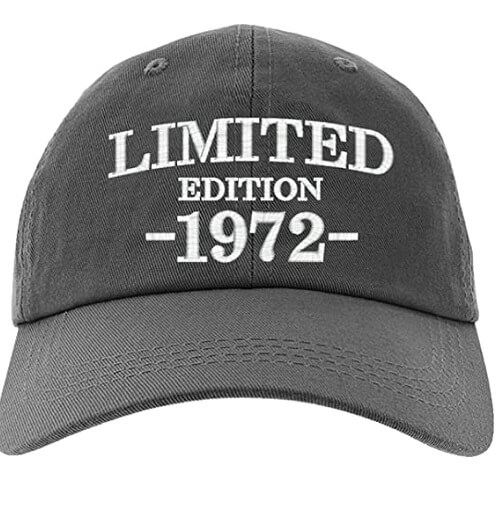 This cap 50th birthday gift is simple, stylish, and sends the right message. If you're looking for a practical gift for your husband, this high-quality "Limited edition 1972" cap is sure to be one of the greatest gifts he's ever received. Protect his head and keep him good-looking this summer!
---
24. Gold watch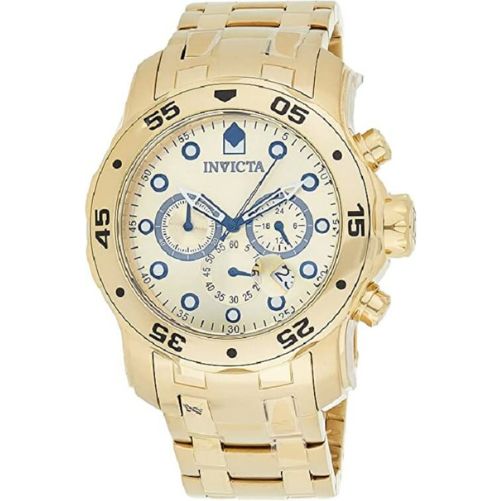 This watch is made of 316L Japanese stainless steel, has a scratch-resistant sapphire crystal, and has an eye-catching design that enhances masculinity. This product is suitable for professional marine activities and water sports when it is water-resistant 200m. The cord is 215mm long and you can easily change this size if needed.
---
25. Massage chair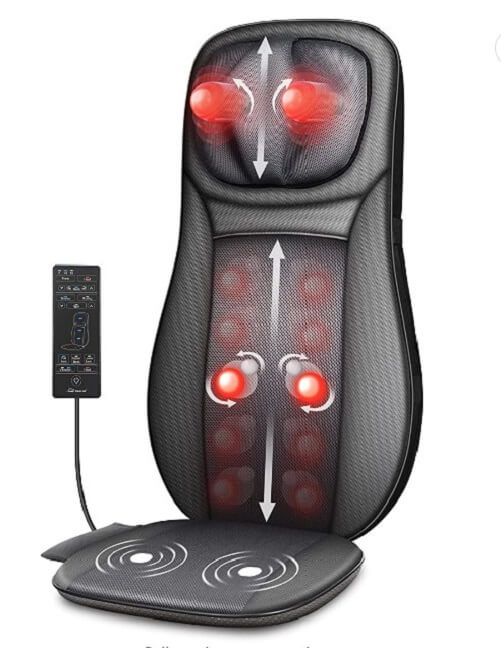 Don't miss this massage chair when it comes to 50th birthday gifts for husband. When entering middle age, it is inevitable to feel pain and muscle tension. This massage chair will support your husband a lot with 4 deep massage buttons and a soft rolling mode along the spine. Your husband will feel relaxed and healthy after sitting in this chair.
---
26. Weight blanket – A Warm Gift For Husband 50th Birthday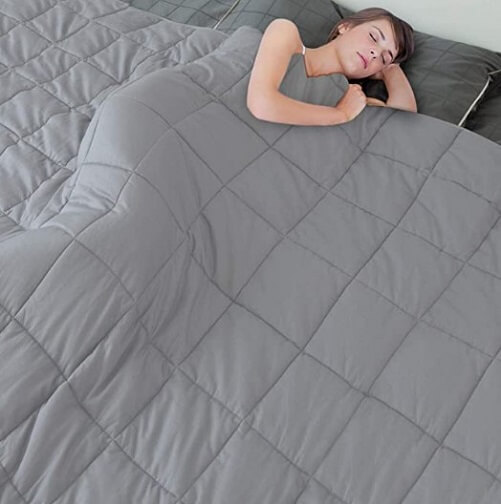 If he has trouble sleeping, choose a weighted blanket for him. Research has shown that slightly heavier blankets reduce anxiety and stress, facilitating a night of deep sleep. This blanket has 7 layers and contains glass beads inside. Thanks to its special construction, this blanket is not too heavy to impede breathing and not too light to feel like a soft hug.
---
27. Solar charge 18W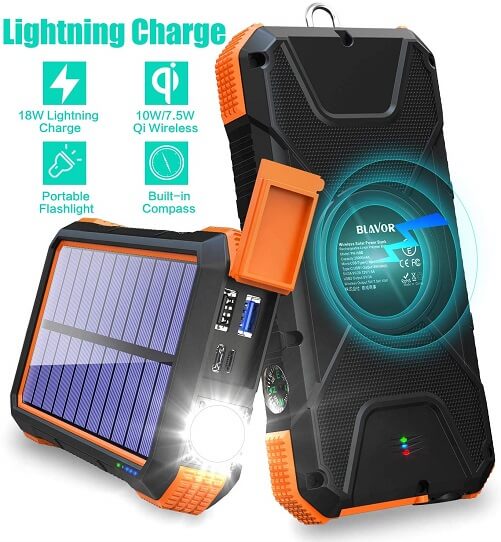 The best 50th birthday gifts for husband are here! Your man will always have a backup battery with this portable solar bank that also charges from a regular wall outlet. That means whether he's hiking in remote areas, camping, or returning home on his daily commute, it keeps him safely charged and connected, so he can focus on the important things. 
---
28. Himalayan naturalsalt night light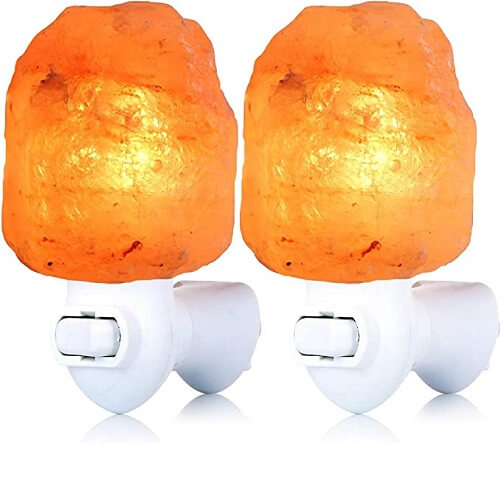 Make sure your man is breathing fresher air and relaxing with this beautiful pair of Himalayan salt rock lamps. Simply plug into an outlet, these natural salt lamps can improve breathing, relieve asthma and aid sleep, and look stunning when they glow. Add this one to your collection of 50th birthday gifts for husband.
---
29. Carhartt Men's Sweatshirt – Cool 50th Birthday Gift Ideas For Husband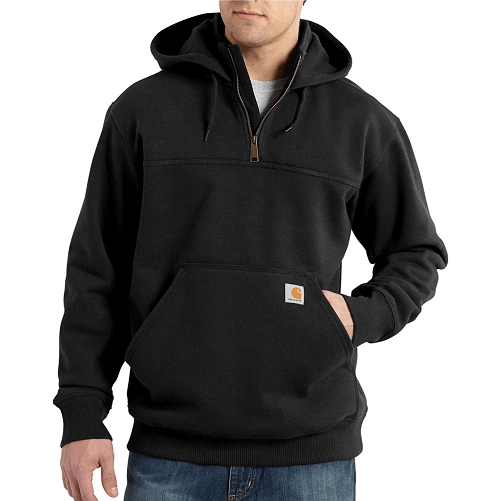 If he often has to work outdoors in the winter, bring him this sweatshirt. Made from 80% cotton and 20% polyester, it has a perfect waterproof layer. The collar has a copper zipper, and the waist and wrists are reinforced with elastic fabric, so it is very cold resistant. This sweatshirt will keep him warm when working in cold weather.
---
30. Love keychain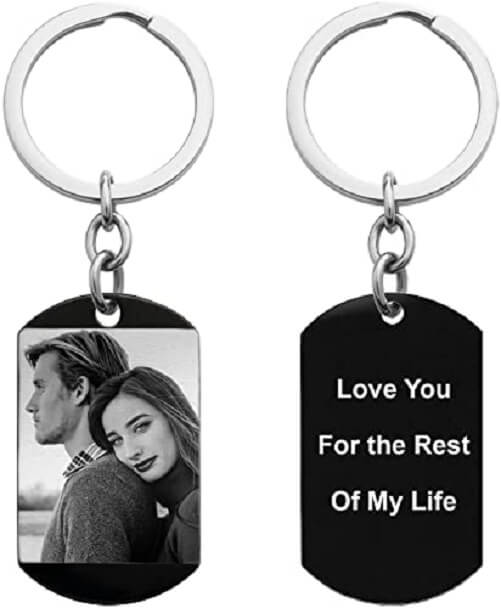 Create your unique personalized gift and let your loved one carry your love everywhere he goes. These are permanent laser engravings on stainless steel, creating a clear, unfading image. One of the beautiful 50th birthday gifts husband for your significant other.
---
31. Roomba 694 Robot Vacuum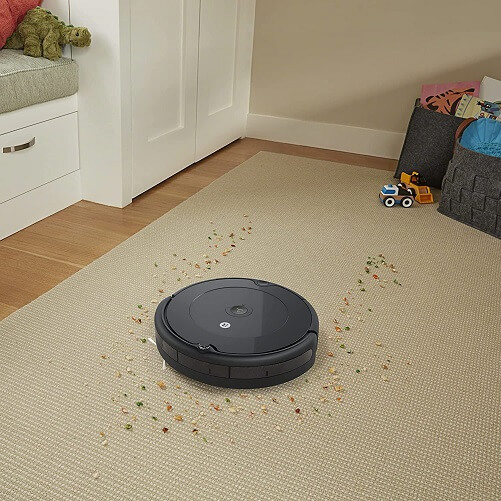 This robot vacuum will help him clean up the mess he's made when you're not at home. Simply use your voice assistant or the iRobot Home App to ask the Roomba 694 robot to vacuum and you're done. You don't have to worry about the Roomba 694 Robot Vacuum going around the house to get the job done. With the great features, it will be a good option when it comes to the best 50th birthday gifts for husband.
---
32. Tasman Slippers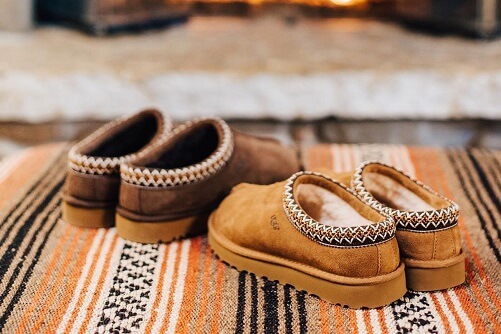 If he hasn't slipped into Tasman's cloud-like softness and gone for an easy day in its sturdy rubber sole, he'll want to. There are many available color and size, so you can free choose the best one. It will be one of the best 50th birthday gifts for husband you don't want to miss.
---
33. You're Only Old Once – Unique 50th Birthday Gifts For Husband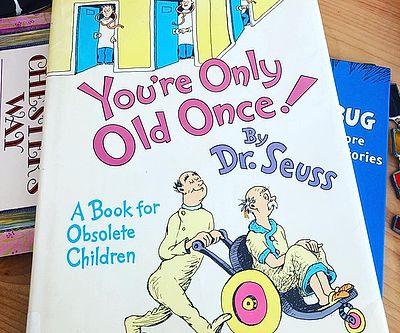 Dr. Seuss doesn't just write children's books, this elderly story would make a great gift for his 50th. And honestly, he'll probably find that heartwarming. An interesting and meaningful gift that your husband will surely love.
---
34. Leather Bracelets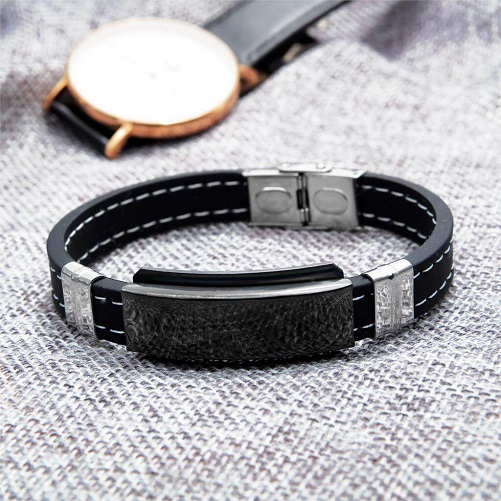 This leather bracelet will be the ideal option ever as 50th birthday gift ideas for husband. He will love wearing it with his everyday clothes. The bracelets are crafted from premium real leather and finished with our innovative magnetic stainless steel clasp for a highly modern appearance.
They won't budge from their snug fit around the leather unless you apply pressure. This enables him to arrange them wherever he pleases!
---
35. LEGO Ideas Ship In A Bottle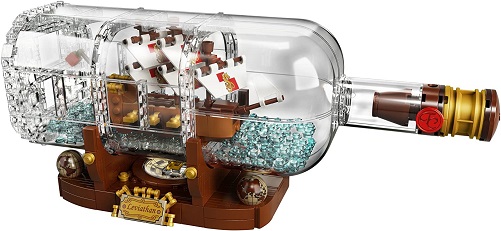 This LEGO set is incredibly smart! It is designed for the artistic husband and includes the captain's quarters, mast, mounted cannons, and compass in order to provide the illusion of reality. Your recipient will be delighted if you combine that with the distinctive display stand that includes a nameplate. Don't know what to get 50th birthday surprise ideas for husband, consider this one!
---
36. 10×42 Binoculars for Bird Watching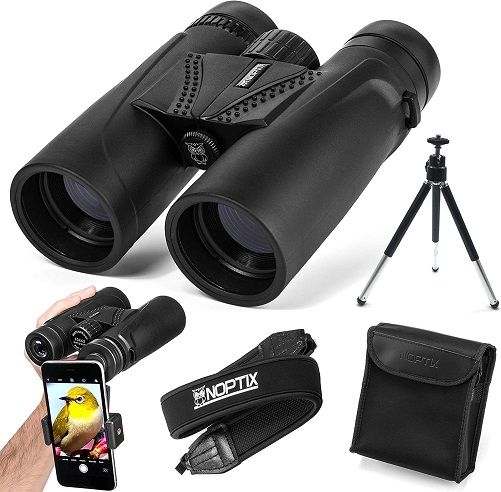 Give this binoculars to your partner so he can use it on his upcoming outdoor vacation! He will be able to view distant flora and fauna with crisp images thanks to a pair of small, lightweight binoculars. It includes a neck strap, cleaning cloth, and carry case.
The best part is that it has a smartphone connector, making it simple for him to snap close-up photos with his smartphone using the binoculars! Great 50th birthday present for husband who has everything.
*** Related Post: Unique 25th Wedding Anniversary Gifts For Your Husband
Conclusion
We hope you took some inspiration from our list, and we're excited to help you find a pretty cool item from our 50th birthday gifts for husband list. Whether it's a retro t-shirt, a top-notch fishing tackle, or a pretty keychain, just remember – whatever it is, your guy will fall in love with it, because he got it from you.