The holiday season is here! It is a time of joy, giving, and spreading cheer. One of the most exciting traditions is filling up stockings with small, thoughtful gifts. This year, why not take a unique approach and create your own DIY stocking stuffers? Handmade gifts are personal and heartfelt and allow you to showcase your creativity and add a personal touch to the holiday festivities.
In this article, we will explore various DIY stocking stuffer ideas that will delight your loved ones and make their holiday season extra special. And if you want more ideas, check out the holiday gift guide.
21 DIY Stocking Stuffers For A Cheerful Holiday
Explore our collection of creative and fun DIY stocking stuffers to add a personal touch to your holiday gifts. From homemade candles and handcrafted jewelry to unique knitted accessories and tasty homemade treats, find inspiration to fill those stockings with heartfelt and unique presents. Get ready to impress your loved ones with thoughtful and one-of-a-kind DIY stocking stuffers this holiday season.
1. Homemade Candy Canes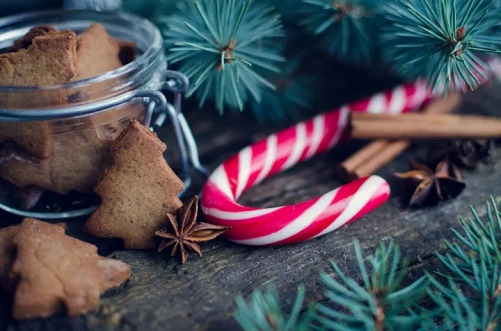 The holiday season is synonymous with sweet treats and indulgence, making homemade candy canes the perfect DIY stocking stuffers. Crafting your own candy canes not only adds a personal touch to the holiday season but also allows you to customize flavors and colors to suit your loved one's preferences. By following the simple steps, you can create personalized candy canes that will be cherished by your loved ones. Enjoy the process of crafting these sweet delights, and savor the joy of gifting something handmade and from the heart.
---
2. Homemade Peanut Brittle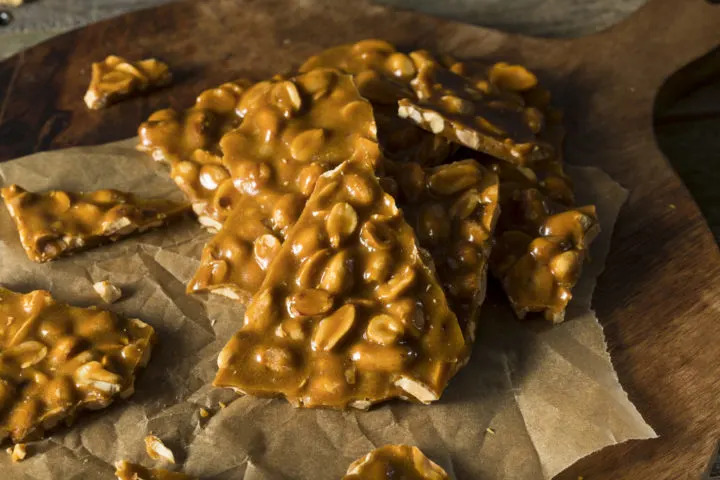 Homemade peanut brittle is a wonderful and delicious addition to any holiday stocking. By following these simple steps, you can create a delightful treat that will be appreciated by your loved ones. The sweet and crunchy goodness of peanut brittle brings smiles and satisfies the taste buds. As you prepare this delightful treat, enjoy the aromas and the anticipation of sharing something homemade and heartfelt. Fill the stockings with love and joy, and savor the pleasure of giving a homemade gift that is sure to bring delight during the holiday season.
---
3. Fool-Proof Homemade Fudge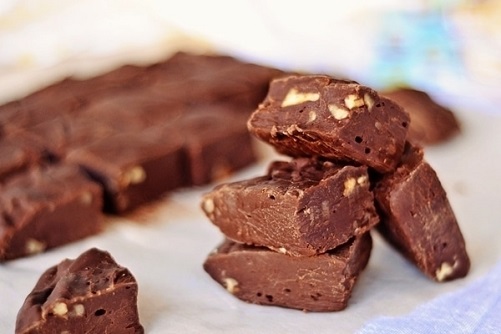 Nut fudge, white chocolate fudge, marbled fudge, mint fudge, cranberry fudge, and raisin fudge are some of the flavors available. You name the ingredients, and you're free to chuck them in.
The best part is that if you only have three ingredients on hand, you can whip up a pot of fool-proof fudge in about 5 minutes. Sweetened condensed milk, semi-sweet chocolate chips, and a teaspoon of vanilla extract are all you need. If you're catering to people who have food sensitivities or allergies, you can still prepare a tasty fudge to put in their stockings.
---
4. Peanut Butter Balls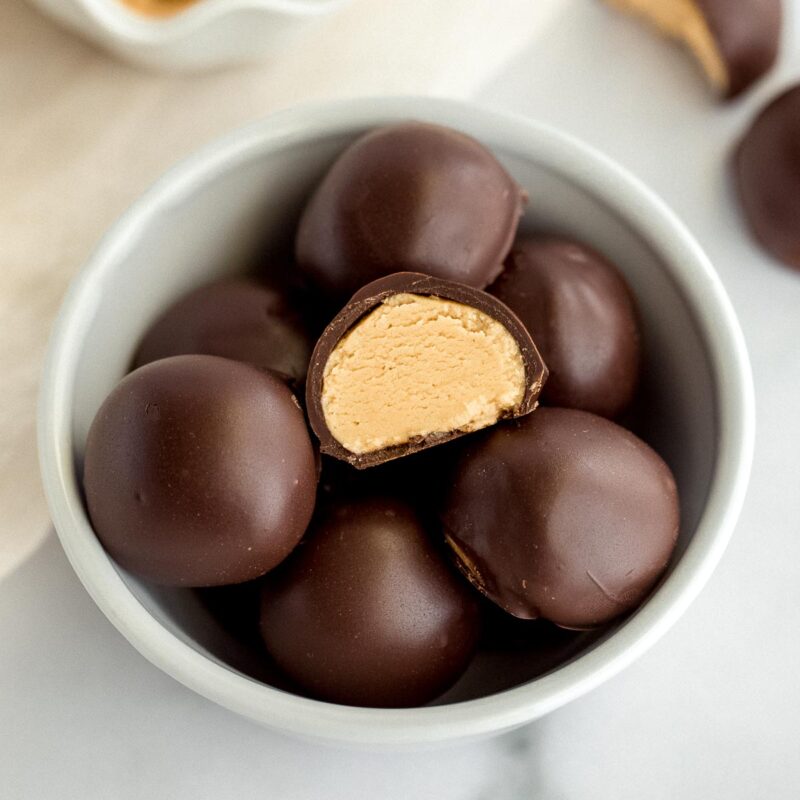 When it comes to DIY stocking stuffers, peanut butter balls are a classic and irresistible treat. These bite-sized delights are packed with the rich and creamy flavors of peanut butter and chocolate, making them a perfect indulgence during the holiday season. Making them yourself adds a personal touch and shows your thoughtfulness. Enjoy the process of creating these delicious bites, and savor the joy of giving a handmade gift filled with love and flavor. Fill your stockings with the sweet taste of homemade peanut butter balls and make this holiday season.
---
5. Homemade Hot Cocoa Mix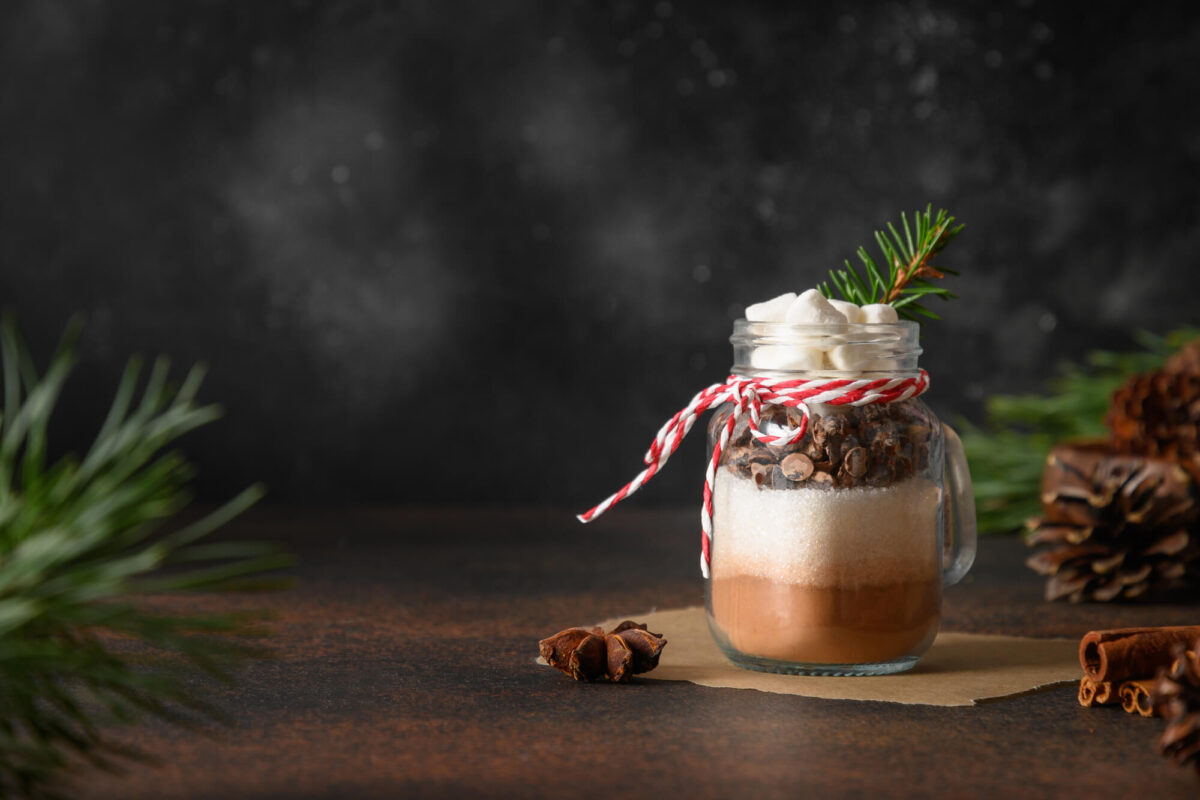 Nothing warms the heart quite like a cup of hot cocoa during the chilly holiday season. Why not spread some warmth and joy by creating your own homemade hot cocoa mix as delightful diy stocking stuffers? Shake off the chill of winter with a beautiful canister filled with a bespoke blend of dry hot chocolate components such as instant coffee, cocoa powder, sugar, and cinnamon. Add a tiny wooden scoop so your gift receivers may help themselves to a hot cup of tea whenever they choose.
---
6. Decorated Ginger Bread Cookies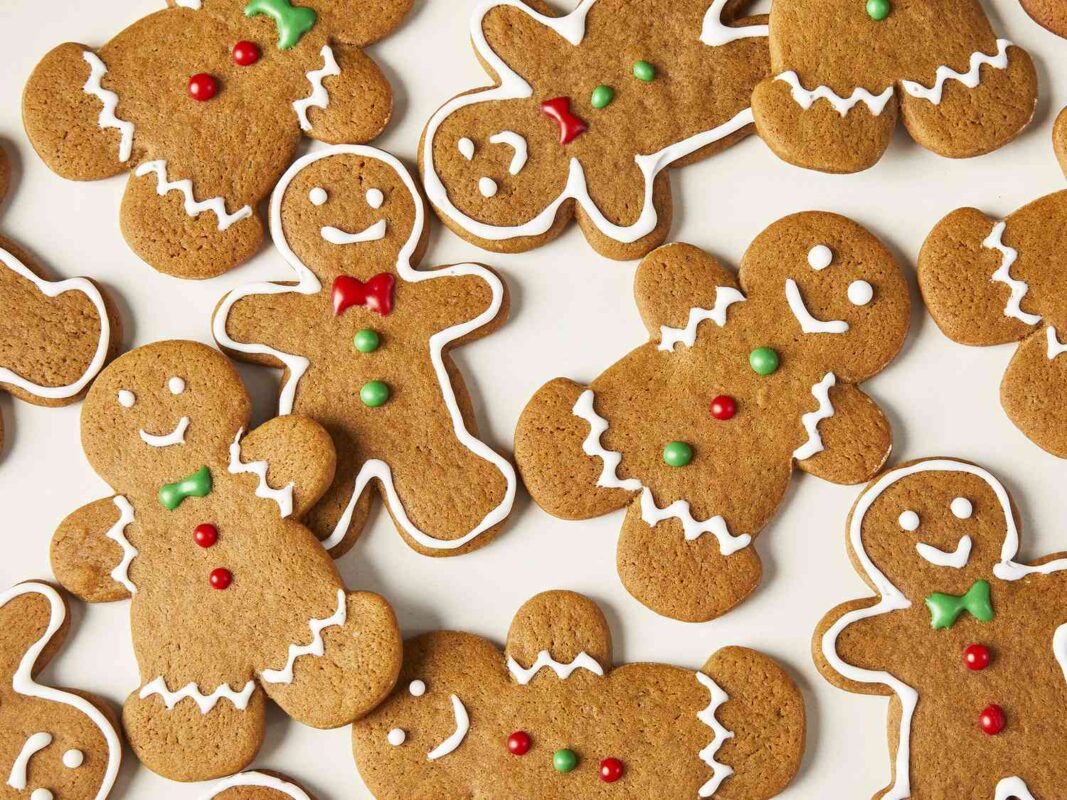 Decorated gingerbread cookies are great and personalized DIY stocking stuffers that will bring joy to those who receive them. With their warm and spicy flavors and eye-catching designs, these cookies capture the essence of the holiday season. Whether you're gifting them to family, friends, or colleagues, the homemade touch will be appreciated. Fill the stockings with the magic of decorated gingerbread cookies and make this holiday season truly special. If you want more guides, check out this tutorial.
---
7. DIY Beard Balm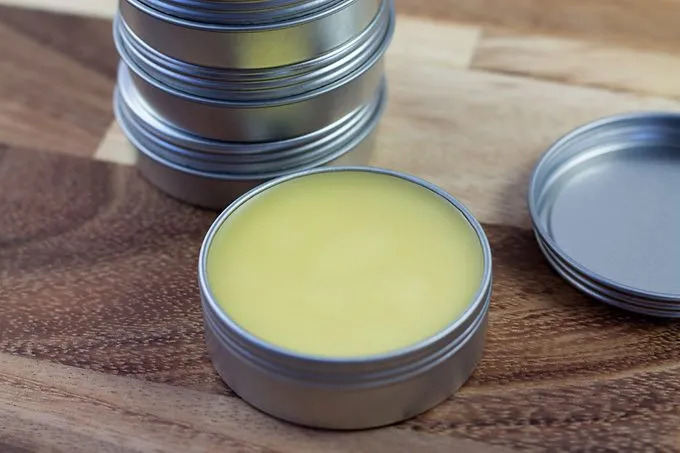 DIY beard balm is a practical and unique stocking stuffer that will be appreciated by the bearded individuals in your life. By creating your own beard balm, you can tailor the ingredients to their specific needs and preferences. This thoughtful gift not only helps to nourish and moisturize their facial hair but also allows them to enjoy the benefits of natural ingredients and fragrances. So, gather your materials, get creative with scents, and surprise beard enthusiasts with a DIY beard balm that will keep their beard looking and feeling fantastic throughout the holiday season and beyond.
---
8. Marbled Clay Jewelry Dish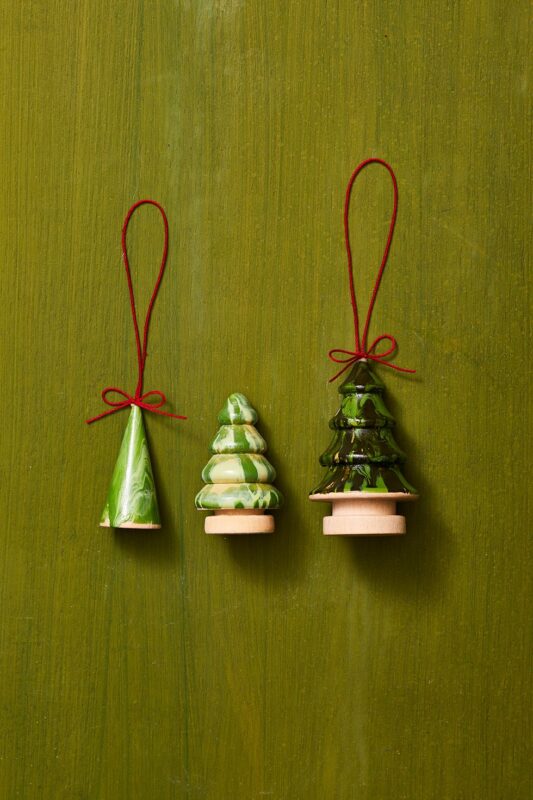 Looking for a unique and stylish DIY stocking stuffer idea? Create a marbled clay jewelry dish that is not only visually appealing but also functional. These handmade jewelry dishes provide a beautiful and practical solution for organizing and displaying small accessories. With these stylish and sophisticated clay dishes, you can help your jewelry-loving friends keep their rings, bracelets, and necklaces in place. These rustic pieces are made of terra-cotta polymer clay and can be embellished with any color you want.
---
9. Pedicure in a Jar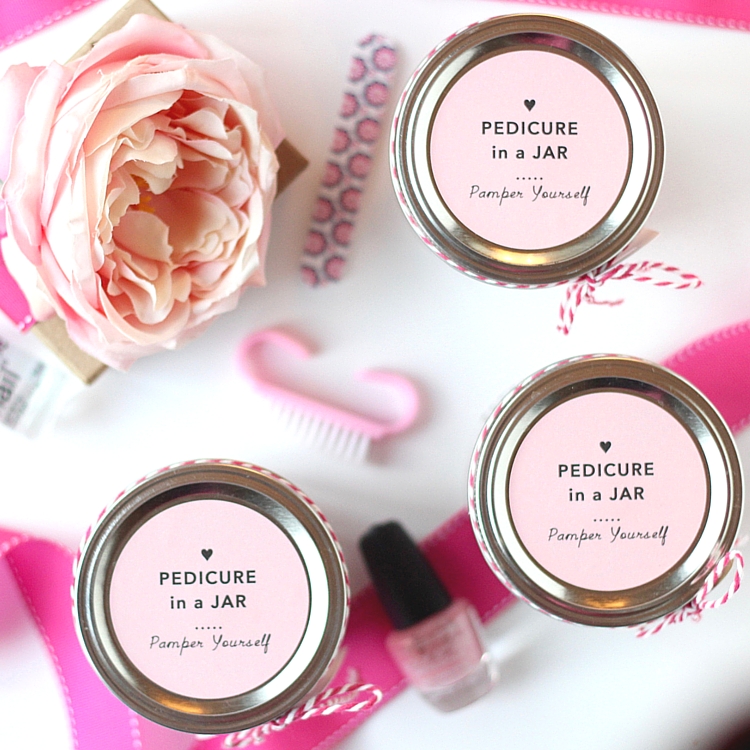 A DIY Pedicure in a Jar is a delightful and relaxing stocking stuffer that allows your loved ones to pamper their feet at home. By assembling all the necessary foot care essentials in a beautifully presented jar, you provide them with a spa-like experience whenever they need a little self-care. Whether it's a busy parent, a hardworking friend, or someone who simply enjoys indulging in a soothing pedicure, this thoughtful gift will be appreciated. So, gather the materials, create a Pedicure in a Jar, and spread joy and relaxation during the holiday season.
---
10. Candy Kit Bottles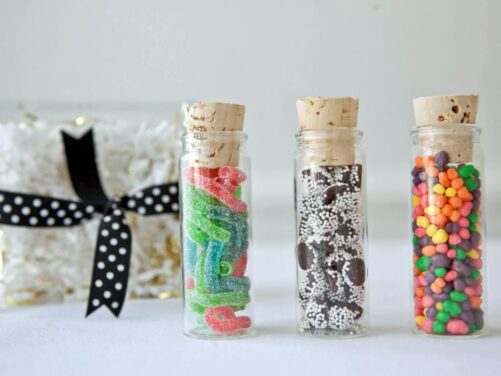 Looking for fun and creative diy stocking stuffers that will bring joy to both kids and adults? Create delightful Candy Kit Bottles that combine the excitement of a sweet treat with the joy of a hands-on activity. DIY Candy Kit Bottles are playful and delightful stocking stuffers that combine the joy of candy with the fun of hands-on creativity. By assembling a personalized assortment of candies and decorating elements, you provide a unique and interactive gift experience.
---
11. Colorful Homemade Playdough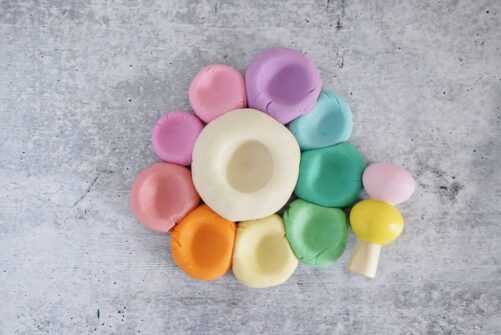 Add a touch of colorful creativity to your loved ones' stockings with homemade playdough. This DIY stocking stuffer is not only budget-friendly but also provides endless hours of fun and imaginative play. By making your own playdough, you can customize the colors and scents, ensuring a personalized and delightful experience. Whether it's for molding, sculpting, or creating imaginative play scenes, this homemade playdough provides endless possibilities for fun and creativity.
---
12. Spiced Candied Pecans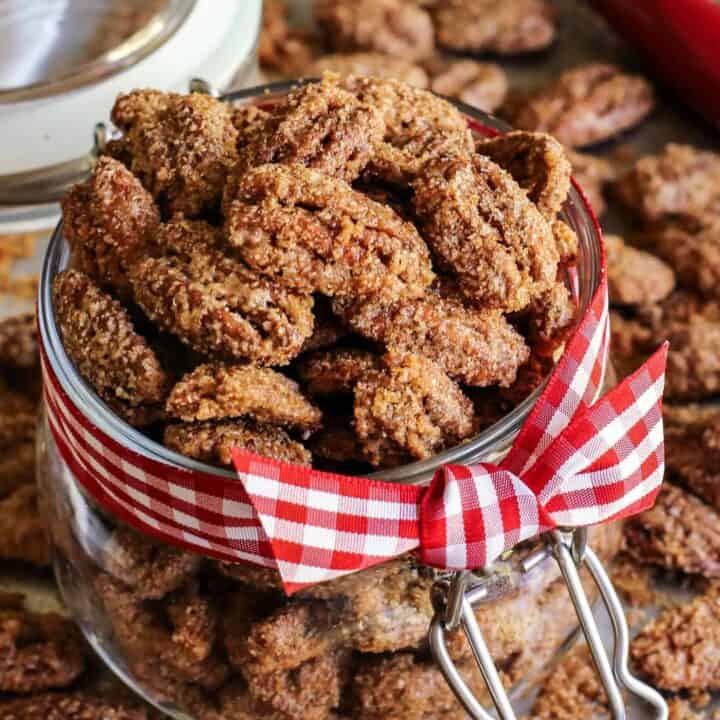 If you want to deceive your family into thinking you're a good cook, you can buy spiced nuts and replace the packaging. However, the joke would be on you because candied pecans are so simple to make.
All you need is a 350°F oven and a medium-sized basin filled with confectioner's sugar, salt, and water. Cayenne pepper is optional if you want your food hot. If you prefer to go with the classic approach, use cinnamon and nutmeg.
Stir the nuts into the sugar mixture until they are equally covered (you can use any nuts you like). Bake for 10-12 minutes, and you're done! And now, you have a cute stocking stuffer ready for packaging in adorable litter glass jars or tins.
---
13. Homemade Felted Soap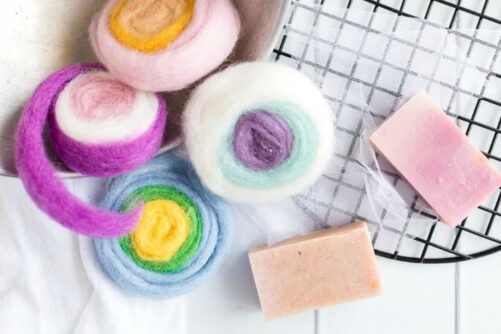 Add a touch of handmade luxury to your loved ones' stockings with homemade felted soap. This DIY stocking stuffer combines the cleansing properties of soap with the softness and beauty of felt. By enveloping a bar of soap in vibrant wool fibers, you create a unique and functional gift that enhances the bathing experience.
Homemade felted soap is a unique and eco-friendly DIY stocking stuffer that combines functionality and beauty. By encasing a bar of soap in soft, colorful wool fibers, you create a luxurious and gentle bathing experience. The felted soap not only cleanses the skin but also acts as a natural exfoliator and a delightful sensory experience. So, check out the guide below and make your own DIY stocking stuffers.
---
14. DIY Ring Cones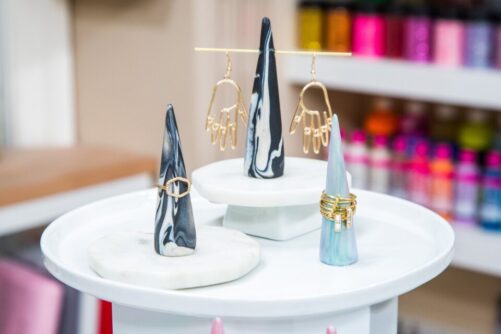 Looking for a unique and practical stocking stuffer idea for jewelry enthusiasts? Create charming DIY ring cones that not only add a touch of elegance to any vanity or dresser but also serve as a convenient storage solution for rings. These ring cones are easy to make, customizable, and make for a thoughtful handmade gift. Whether it's for displaying cherished rings or keeping them organized, these DIY ring cones are both functional and decorative.
---
15. DIY Hot Glue Earrings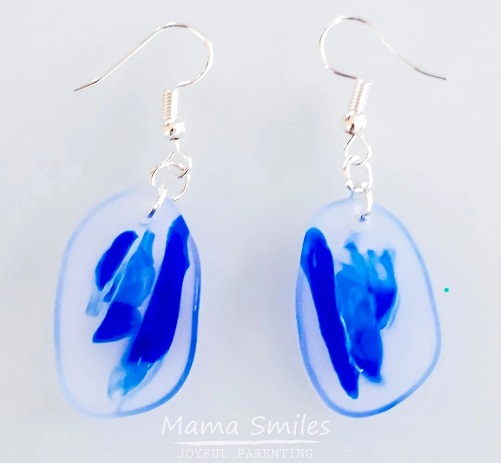 If you're looking for a creative and budget-friendly stocking stuffer idea, why not try making DIY hot glue earrings? These unique earrings are made using hot glue and offer endless possibilities for customization. With just a few simple steps, you can create stylish and personalized earrings that will impress your loved ones. In the guide below, we will guide you through the process of making DIY hot glue earrings, allowing you to present one-of-a-kind handmade gifts during the holiday season.
---
16. Custom Leather Keychains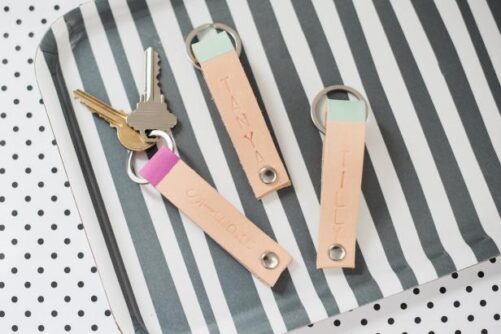 Looking for personalized and practical diy stocking stuffers? Create custom leather keychains that combine functionality and style. The versatility of leather allows you to customize the keychains to suit individual preferences, making them truly special. DIY leather keychains make for thoughtful and meaningful gifts, allowing you to showcase your creativity while providing a useful item.
---
17. Keto Chocolate Truffles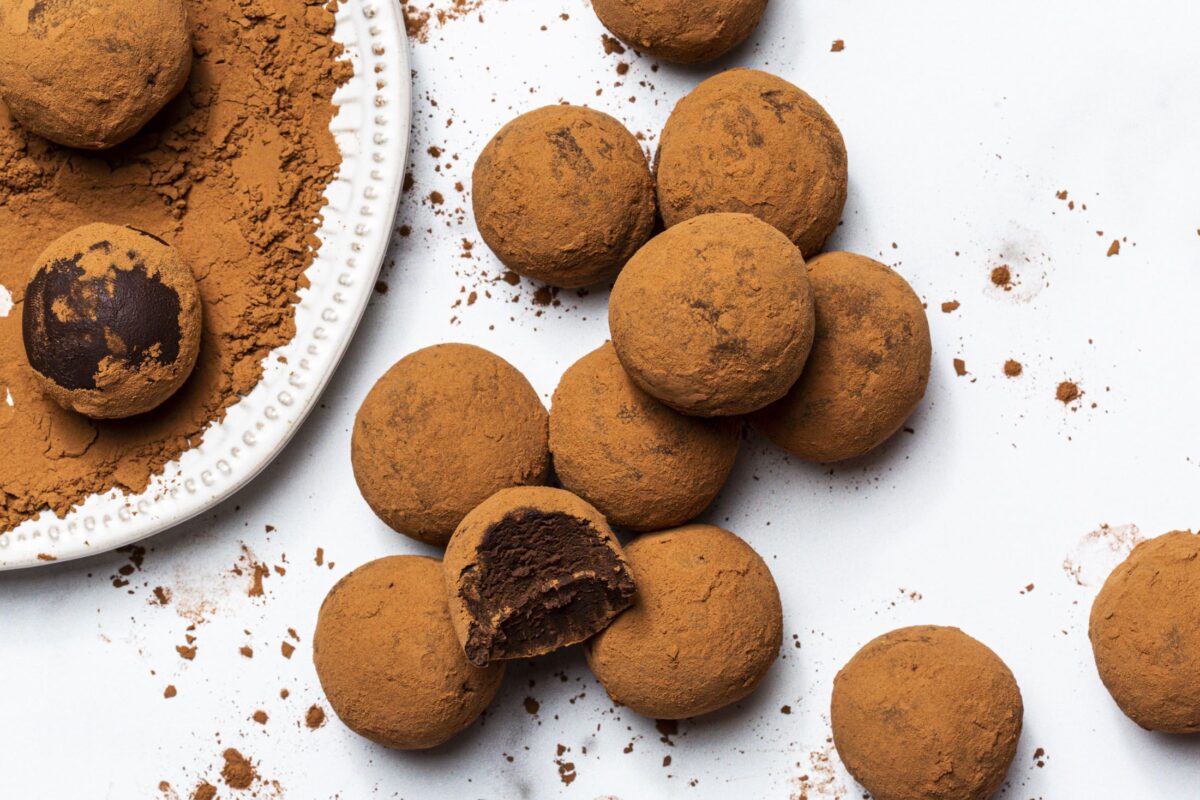 Looking for a delectable and keto-friendly stocking stuffer? These homemade keto chocolate truffles are the perfect treat for anyone following a low-carb or ketogenic diet. Made with rich dark chocolate and wholesome ingredients, these truffles are indulgent, satisfying, and guilt-free. With just a few simple ingredients and easy steps, you can create a batch of mouthwatering keto chocolate truffles that are perfect for gifting or enjoying during the holiday season.
In this short recipe, we'll guide you through the simple steps to create these decadent keto chocolate truffles that are sure to delight your loved ones this holiday season.
---
18. Homemade Mulling Spice Mix
Spice up the holiday season with a homemade mulling spice mix that is perfect for gifting as a DIY stocking stuffer. This aromatic blend of spices will fill the air with delightful scents and add warmth to holiday beverages like cider or wine. If you don't know how to make homemade Mulling spice mix, this guide will help:
Ingredients:
2 cinnamon sticks
2 whole star anise
2 tablespoons of whole cloves
2 tablespoons of dried orange peel
1 tablespoon of whole allspice berries
1 tablespoon of whole cardamom pods
Optional: 1 teaspoon of dried ginger or nutmeg (for extra spice)
Instructions:
In a small mixing bowl, combine all the spices: cinnamon sticks, star anise, cloves, dried orange peel, allspice berries, cardamom pods, and optional dried ginger or nutmeg. Stir gently to mix everything together.
Transfer the spice mix into small airtight jars or resealable bags, suitable for stocking stuffers.
Create custom labels or tags for the spice mix jars or bags, including instructions for use.
---
19. Dried Garden Herbs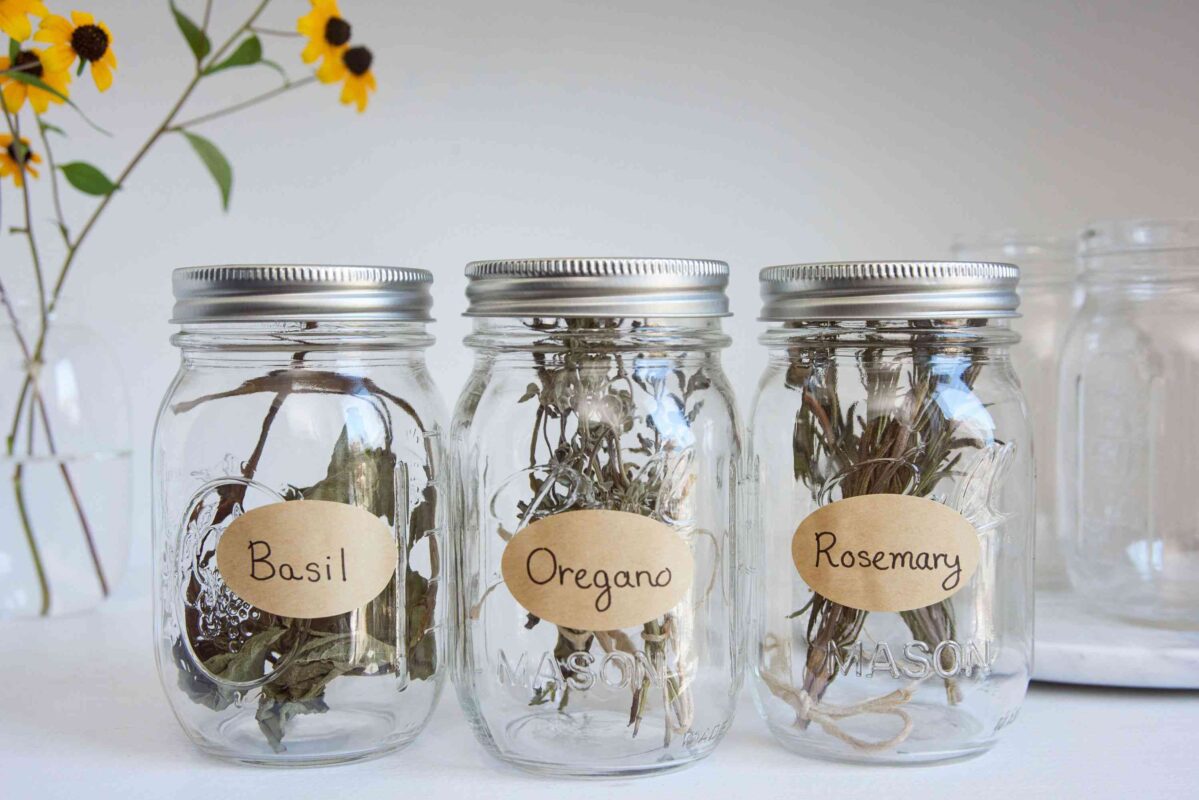 Give the gift of flavor and culinary inspiration with homemade dried garden herbs as delightful DIY stocking stuffers. These aromatic and versatile herbs are easy to make and provide a burst of freshness to any dish. With just a few simple steps, you can create bundles of flavorful herbs that can be enjoyed throughout the year. By drying your own garden herbs, you can capture their essence and share the taste of your garden with friends and family.
---
20. Woven Tapestry Phone Case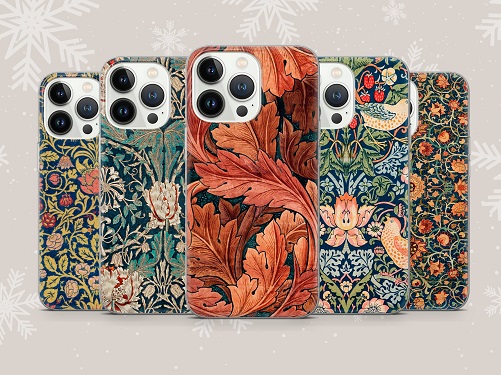 Creating a woven tapestry phone case as a DIY stocking stuffer is a fantastic way to showcase your creativity and provide a unique accessory for your loved ones. The woven patterns and vibrant colors will make their phone stand out while adding a touch of handmade charm. With a little time and effort, you can craft a personalized gift that reflects your thoughtfulness and showcases your crafting skills.
---
21. Travel Watercolor Kit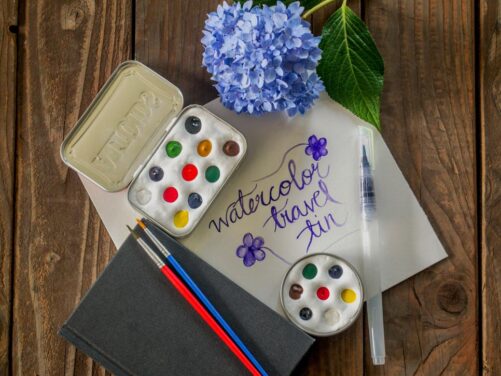 A DIY travel watercolor kit is a wonderful stocking stuffer for the artists and creative souls on your gift list. This portable and personalized set allows them to express their artistic talents and indulge in the joy of painting wherever they may be. By creating a customized travel watercolor kit, you're not only providing them with a thoughtful and unique gift but also encouraging their passion for art. With a travel watercolor kit, your loved ones can indulge in their passion for painting wherever inspiration strikes.
Conclusion
DIY stocking stuffers add a personal touch to the holiday season, allowing you to express your creativity and thoughtfulness through handmade gifts. From homemade treats to crafted accessories, there are endless possibilities for DIY stocking stuffers that will bring joy to your loved ones. These heartfelt gifts not only show that you've put in the time and effort to create something special but also provide unique and personalized presents that can't be found in stores.
So, this holiday season, embrace the spirit of DIY and surprise your loved ones with unique and thoughtful stocking stuffers. Let your imagination run wild, experiment with different materials and techniques, and enjoy the process of making something special. Happy crafting!