Summer is the best time to go to the gym. Check out the 27 gifts for gym lovers list and start working out today!
Even while fitness enthusiasts typically invest in equipment that will make their workouts better, harder, and more effective, it occasionally lacks some fundamental parts. We've compiled a list of some of the best fitness presents that can be incorporated into anyone's daily routine, from recovery gear to home gym upgrades to the best fitness monitors. Everyone may use this knowledge to their advantage to aid them on their fitness path, whether they are novice or gym rats.
27 Best Gifts for Gym Lovers Who Love to Work Out
If you're looking for the best fitness gifts or want to start buying your own gym accessories, have a look at the list of gifts for gym lovers below and find out what you're most preferred. 
1. Sneaker Balls Shoe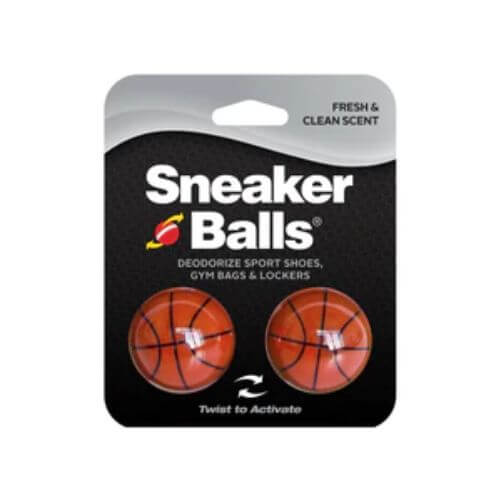 Shoes, gym bags, and lockers may benefit from having shoe deodorizer balls to get rid of germs that cause scents as well as other foot odors. A typical air freshener can't reach or effectively absorb scents in small, gloomy spaces thanks to its small, spherical form. While the container is closed when not in use, a specifically created fresh and clean aroma is quickly released.
---
2. Sports Water Bottle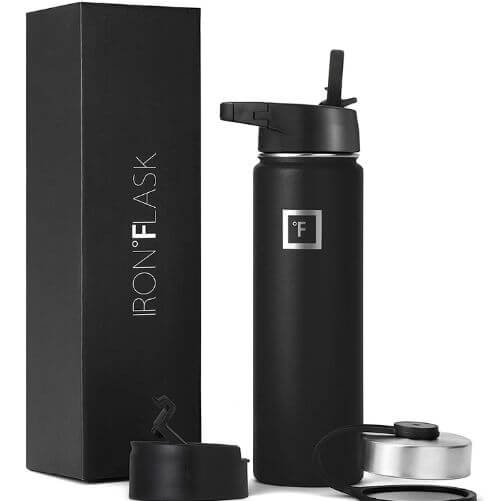 To be designed with an authentic look, this water bottle is born for gym lovers.  A stainless steel water bottle with a capacity of 22 fluid ounces is an ideal item to provide hydration in the gym and help gym lovers say goodbye to sweat. One outstanding feature of this water bottle is that it is painted in a variety of colors, from powerful black to gentle pink, you can easily choose the color you like best. 
---
3. Massage Roller Stick for Athletes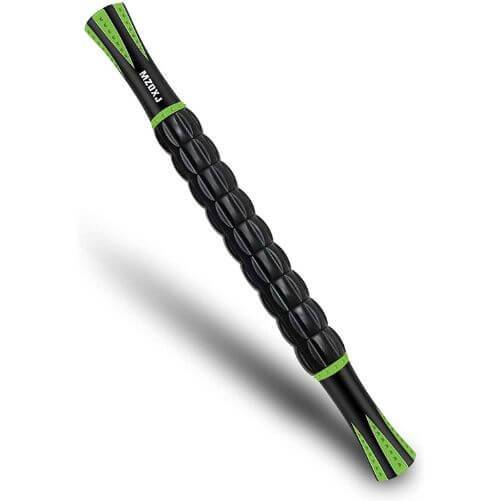 This muscle roller is fantastic for both reviving worn-out muscles before a workout and soothing tight muscles after one. Using a foam roller can help minimize myofascial trigger points and alleviate leg cramps brought on by tense, sore muscles. It consists of a steel rod core, nine distinct ABS rollers, polypropylene handles, thermoplastic rubber, and other high-quality, ecologically friendly, industrial-strength parts. Try out this muscle roller; it works well for seasoned users and newcomers to replace traditional foam rollers.
---
4. Neck Shoulder Back Massager with Heat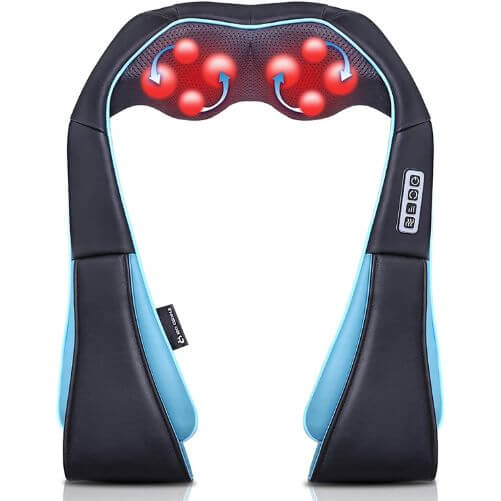 Thanks to infrared heating, this massager provides the comforting warmth required to lessen tension and physical strain. A back massager can massage your neck, shoulders, upper back, lower back, waist, foot, tights, calves, legs, and feet. The 8 kneading massage nodes may be beneficial if you have tight muscles because of emotional or physical stress. It could be relaxing and delightful to give your tissues and muscles a thorough massage.
---
5. Workout Dice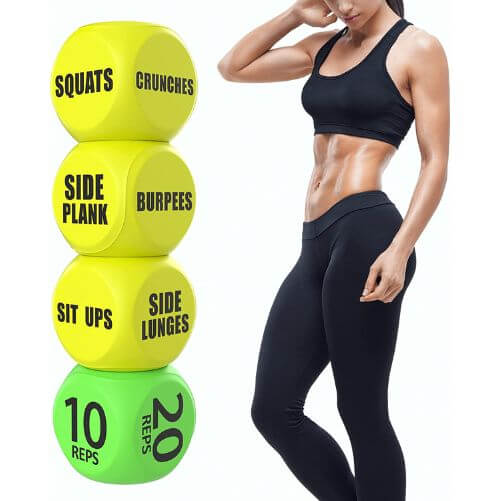 Do you find it hard to choose a workout every day? You can have your everyday surprise when using this workout dice! To be made in the cube shape, this workout dice has 6 different exercises for your daily workout such as jumping jacks, push-ups, and crunches. This workout dice is perfect for group workouts of those who love the surprise.
---
6. Pushup + Ab Carver Pro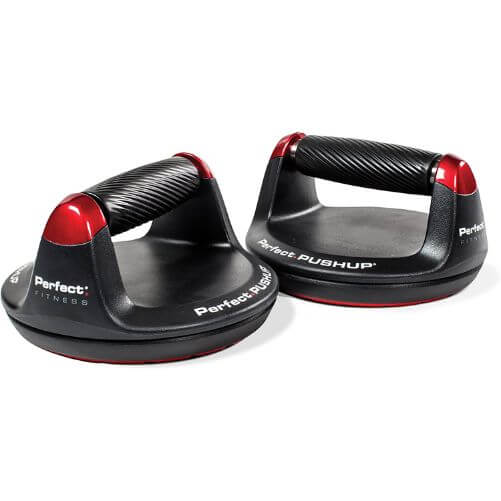 Push-ups performed with slight rotations serve to activate more muscles, develop strength, and define the arms, shoulders, chest, back, and abs. Weight is distributed more uniformly via ergonomic grips, resulting in fewer pressure points and less joint stress on the wrists and elbows. This push-up is the finest exercise you can do for your entire body, so give it a try. They first require a lot of balance, but if you get the hang of them, they're entertaining. Such a fantastic gift for sport lovers.
---
7. Arnica Sore Muscle Massage Oil for Body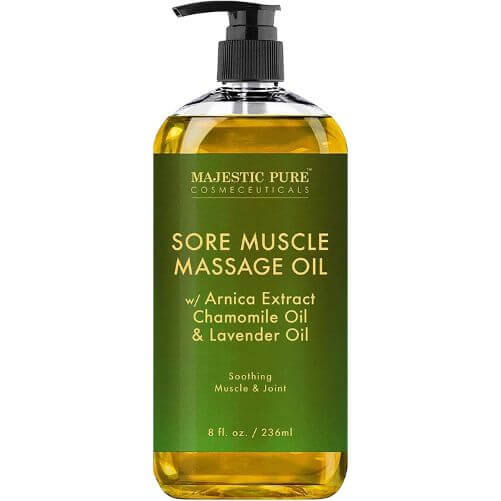 Only natural, pure ingredients are used in Majestic Pure Oils. This indicates that they are entirely unfiltered and undiluted for optimum outcomes, devoid of any harmful chemicals, additions, or toxins. This aching muscle massage oil, which was created specifically to cure the physical troubles of your body, helps all of your severe physical illnesses. Use the pain to gently massage yourself when you are in pain, whether it is little stiffness or lingering discomfort after an activity.
---
8. Stainless Steel Water Filter Bottle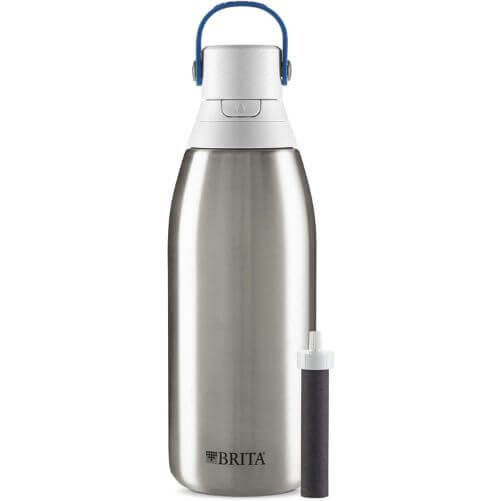 Heat-keeping water bottles are the best gifts for gym lovers ever. This 32-ounce stainless steel bottle's filter-inserting straw improves taste and maintains the water's cool temperature for 24 hours. This 32-ounce water bottle has a leak-proof top and is built of sturdy, double-wall insulated stainless steel to keep water cool. Besides, the bottle is designed with many colors for you to choose from.
---
9. Power Percussion Muscle Massager Gun for Athletes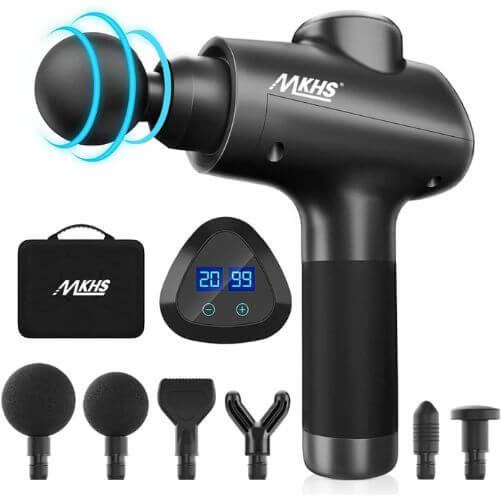 The massager has an unrivaled capacity to eliminate lactic acid, increase blood flow, and ease stiffness and fatigue in the muscles. The percussion massage cannon comes with six different shaped massage heads to help you relax different body parts. The 20-speed options, which range from low to high, may provide various massage experiences. It can also fulfill the needs of daily life.
---
10. Running Belt for Women and Men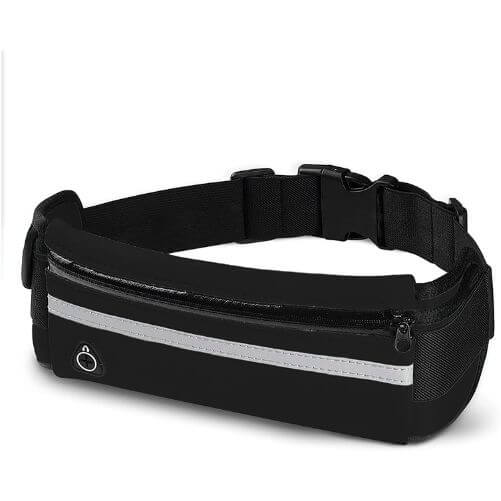 This jogging fanny pack may accommodate your smartphone, credit cards, ID card, cash, keys, and headphones. Even when exercising, you may utilize the tiny headphone hole to listen to music! The luminous logo on the running belt enables you to be more visible during night runs. If it starts to rain suddenly, you won't have to worry since you may use the rainproof function.
---
11. Original Gun Show Coffee Mug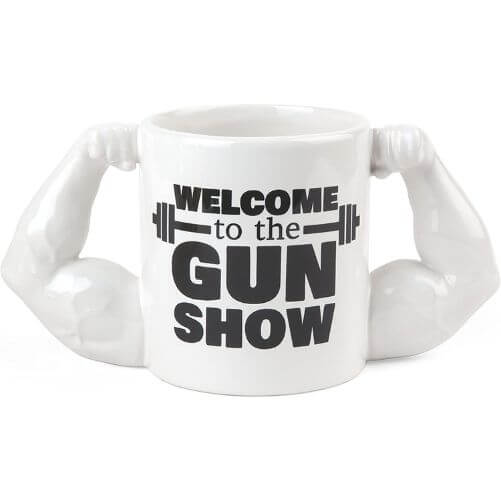 Two ceramic arms with muscles can be seen on either side of this coffee cup with a fitness concept. The mug has a white background with black letters reading "Welcome to the Gun Show". This mug is a suitable selection for anyone who enjoys working out. Take a drink of your favorite beverage, such as hot cocoa, coffee, or tea, using it! The teacup may also be used as decoration.
---
12. Big Mesh Mummy Backpack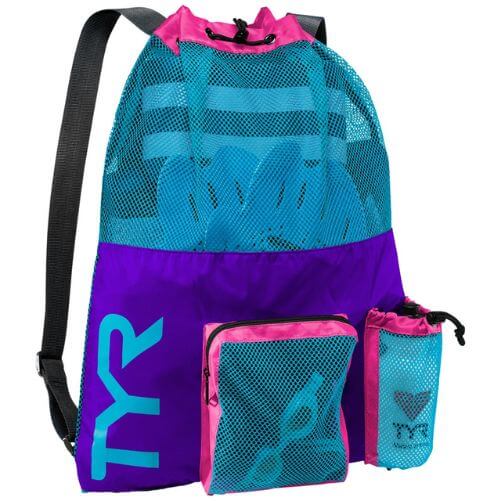 The newly created bag, which is 20% larger, is ideal for carrying swimming and training gear. The primary storage container has plenty of room, and the mesh ventilation enhances drainage and dry time. The bag's over-the-shoulder straps make it simple to carry. This sports backpack is compact yet functional, with a side zipper pocket for added organization and an integrated water bottle compartment to keep hydration close at hand.
---
13. Cooling Towel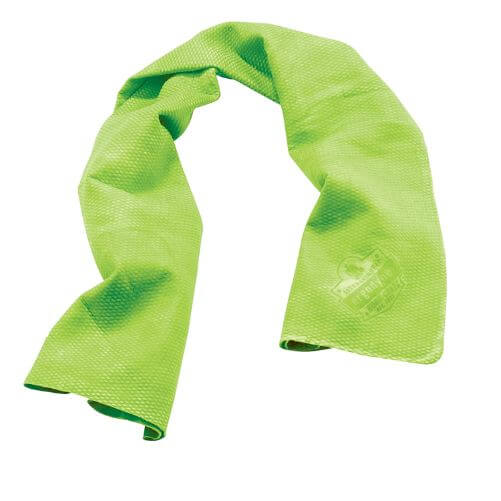 The best gifts for gym lovers are cooling towels that reduce the signs of heat exhaustion, preventing fatigue when working or playing outside in the hot weather. Water is absorbed by the cooling PVA component, and when it evaporates, the consequence is a cooling of the user. Run under water until saturated for one minute. Squeeze out additional water to provide leak-proof cooling. One soak might last up to four hours. To extend the chilling process, just rewet.
---
14. Women's Classic Harman Run Sneaker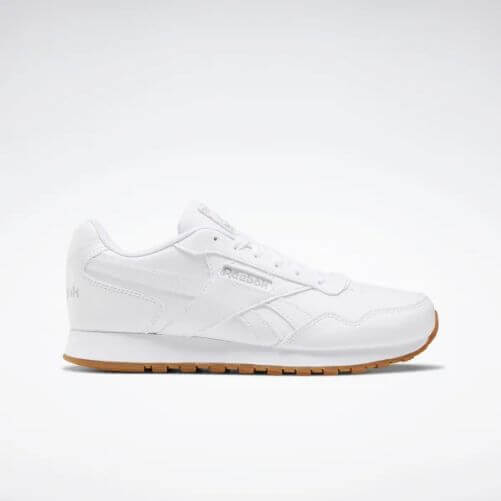 These low-cut, freestyle shoes provide you with the ankle flexibility you need to move about freely all day. These fashionable sneakers' EVA midsoles offer support that endures several jogs and strolls. These worn-out sneakers have a durable but plush synthetic material covering the top.
---
15. Court Lite Duffel Bag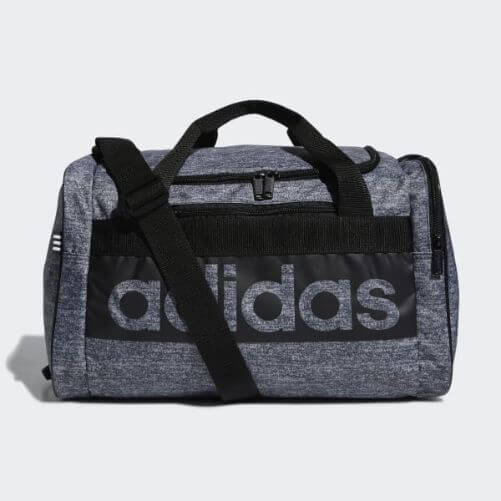 The best option for bringing your clothing and shoes to the gym is this gym bag. Due to the ideal size of the space, you may store many objects there. You can travel with it because it isn't very large. Your shoes, shorts, shirt, towel, and small water bottle could all fit inside the main compartment. More items can be kept in the side space.
---
16. Women's GO Walk High Waisted Legging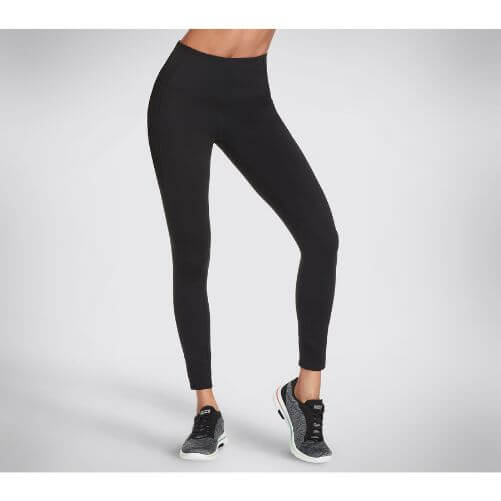 A good pair of stretchy leggings are a must-have accessory for women who hit the gym. Made from 88% Nylon and 12% Spandex, it feels cool and lightweight for every movement. Moreover, these leggings are designed in a variety of colors to suit each person's taste.
---
17. 1 Liter Water Bottle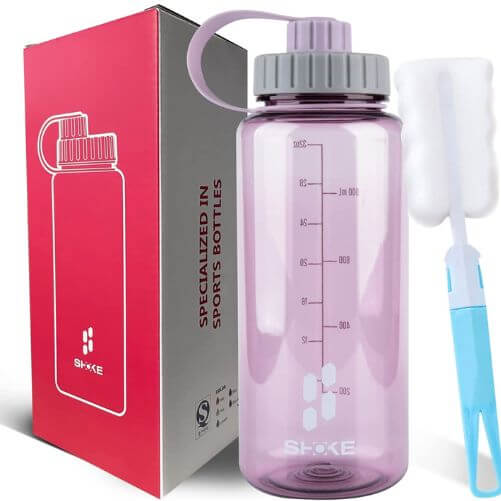 This sporting water bottle gives you the choice of drinking from the largemouth or the small mouth. Large lips are easy to use, fill, clean, and add ice to. The majority of water filters fit without issue. Beverages can be either warm or cold. This water bottle's carry handle and flip-top opening make transportation simple.
---
18. Weight Lifting Workout Gloves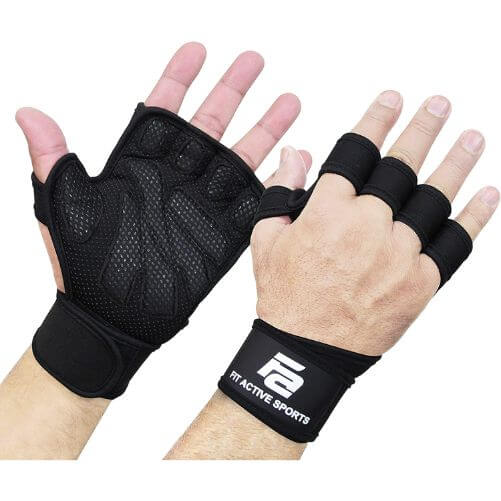 Your thumb and entire hand are shielded by this excellent weightlifting glove. Silicon printed neoprene, a high-end material that is resistant to water, hazardous chemicals, oils, heat, and aging, is used to make durable, long-lasting gloves. Learn more about how these superbly made weightlifting wrist wraps may help both men and women exercise more effectively and support their wrists during each session.
---
19. The Champion's Mind: How Great Athletes Think, Train, and Thrive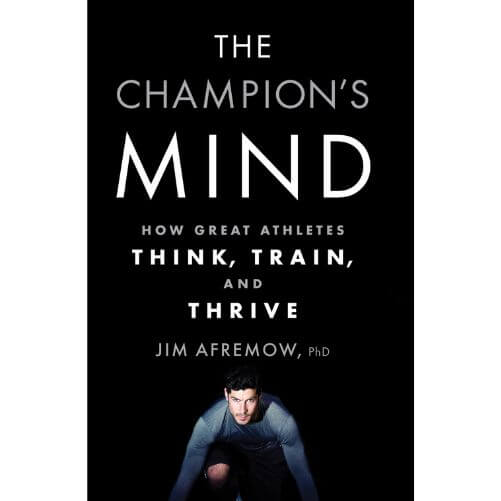 By reading The Champion's Mind, which provides hundreds of useful ideas, cutting-edge scientific research, and cutting-edge workouts from the top trainers in the world, you can improve your body to ensure a longer, better, and happier life. This book can provide many useful tips for those who hit the gym and to be on the top list of most preferred gifts for gym lovers. 
---
20. Push Up Machine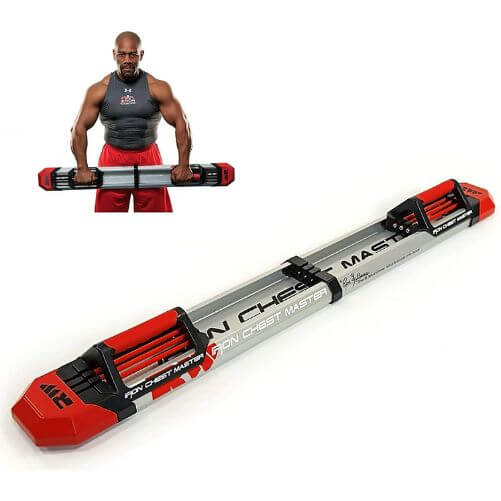 You may help yourself develop the perfect chest by using cutting-edge home training equipment that does away with grips and push-up bars. This push-up machine features exercises including the bench press, dumbbell press, push-ups, cable crossovers, pec deck, and dumbbell fly without the need for pricey gym equipment. Beginners, seasoned bodybuilders, and military fitness experts no longer need expensive weights, bars, racks, stands, or bodybuilding equipment to work out in their homes.
---
21. Adult Cotton Quarter Socks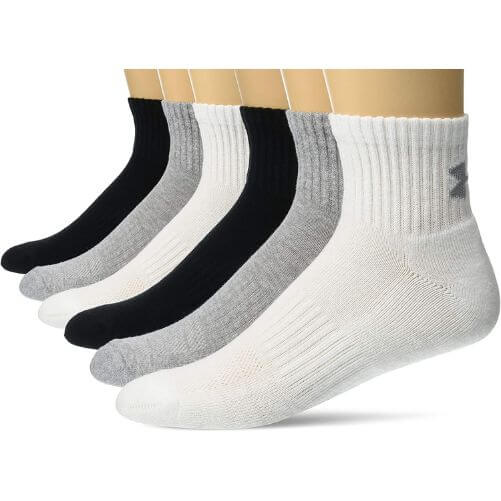 These cotton quarter socks are a versatile option for any activity because of their cutting-edge technological features and very soft feel. Your performance level on or off the field will match the cotton's quick drying time and smooth feel. While protecting your foot from activities, these socks will provide you with the best pleasure.
---
22. Men's Performance Headband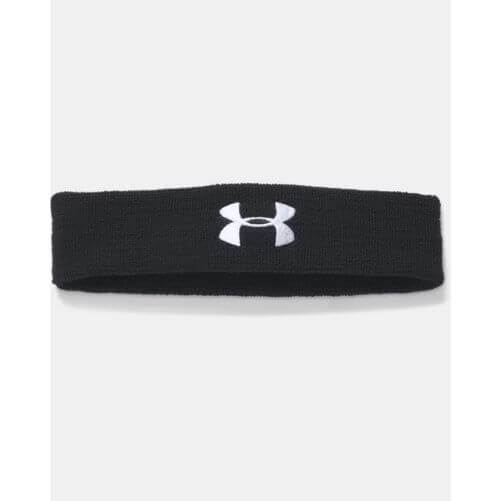 The headband and construction sweatband is made with multi-channel performance fibers for optimal comfort when working out. Being constructed of 96% polyester and 4% Elastodiene, these headbands look fantastic and keep you dry. With the help of this headband for men, you may work hard, have fun, and reach your full potential.
---
23. Pull Up Bars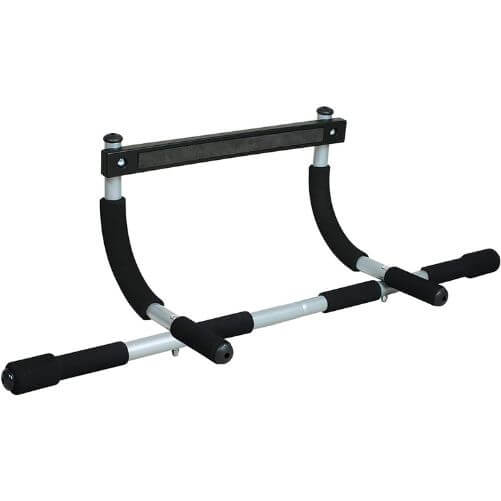 Create pull-up workouts at your home gym using any doorway to transform it into the powerful body you've always wanted. Due to its three grip options—neutral, wide, and narrow—this machine is a great upper body exerciser. It consists of all the movements required to build a powerful upper body, such as push-ups with a wide grip, pull-ups, chin-ups, sit-ups, dips, and arm and shoulder exercises.
---
24. Hydration Multiplier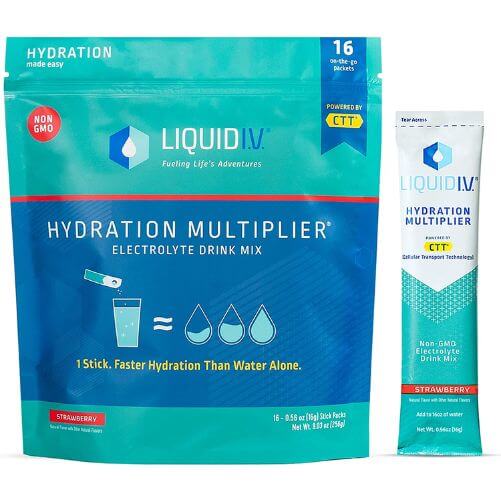 Five vital vitamins are included in this mixture of hydration multiplier electrolyte powder and vitamins B3, B5, B6, B12, and C. Additionally, it is free of dairy, gluten, and soy. Since it expedites the circulation of water and other essential minerals, this type of rehydration is helpful for individuals who exercise for an extended amount of time. These gifts for gym lovers will help provide enough water and vitamins for their bodies.
---
25. Sweet Sweat Waist Trimmer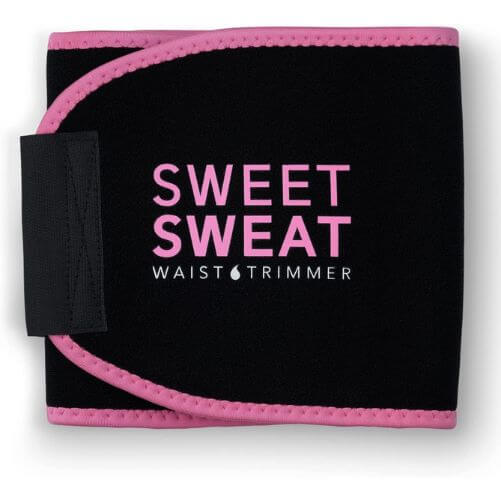 Make the most of your workouts. You may maximize the benefits of your subsequent aerobic, circuit training, or high-intensity interval training workout by using this sweat belt while maintaining comfort. The neoprene material of this belly band helps you sweat more and lose more water from your waist and belly while you work out since it raises your body temperature.
---
26. Resistance Band with Loops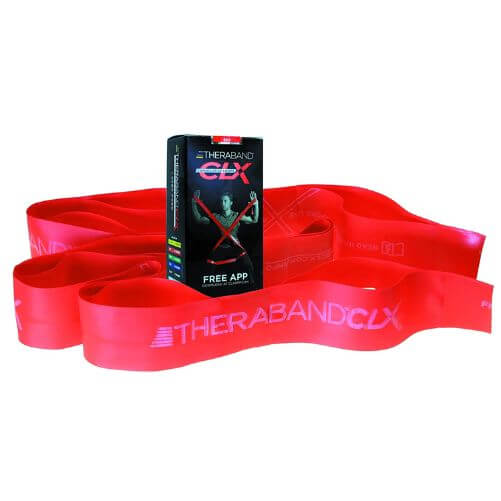 Since it offers several unusual grip options to enable activities like open and closed hand grips, grasping items with resistance and no-grip sports, this resistance band is perfect for athletes and fitness enthusiasts. You may do a whole exercise with this resistance band at home, when traveling, in the gym, or while working out.
---
27. All-in-One Suspension Trainer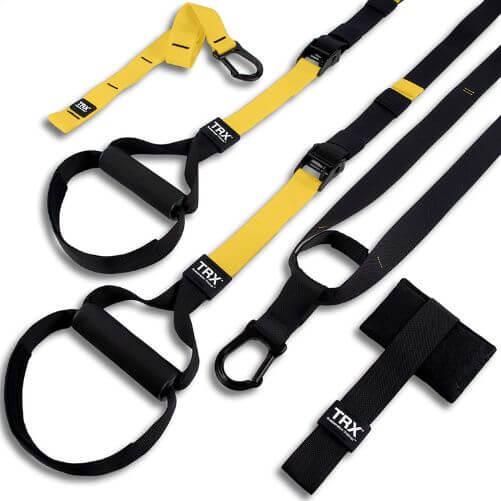 The TRX all-in-one system is the ideal suspension trainer for an all-over body exercise. This system includes a door anchor, a suspension trainer, a suspension anchor, a starting-out guide, weekly new training videos, daily LIVE sessions from prominent trainers, access to the TRX training club app, and more. Everything you need to work out anywhere, inside, outside, even while traveling, is included with this TRX suspension trainer.
---
Sometimes it might be difficult to come up with the perfect present to give a loved one or friend who enjoys fitness. We hope this 27 list of gifts for gym lovers can help you pick out the best present and create memorable memories.