30 years old is a big milestone and deserves something special. If you have someone turning 30 (or even yourself), prepare some cool 30th birthday caption ideas to say cheers to a new decade.
After all the ups and downs of the roller coaster ride of your 20s, you're full of expectations turning 30 and officially entering a new journey. However, 30 years old is supposed to be a bittersweet birthday.
You only turn 30 once, so you should make sure you go all out all for your birthday. Of course, there are many ways that you can do this – but for this post, we will focus on what your social media looks like. So if you're searching for 30th birthday caption ideas for yourself or your beloved ones, look no further.
*** See also: 30+ Fantastic 30th Birthday Gifts That They Will Cherish For Years
Short 30th Birthday Caption Ideas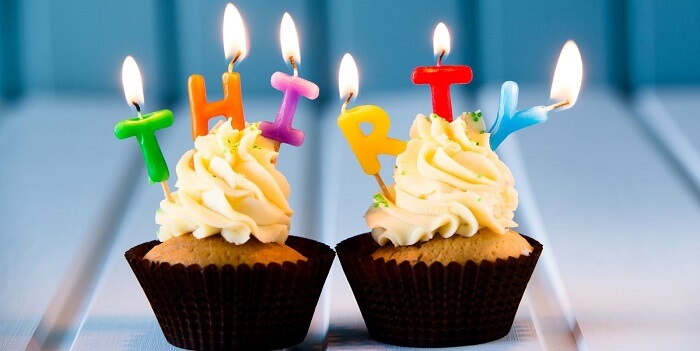 Are you looking for the best 30th birthday caption ideas for your Instagram post? And you've come to the right place. Now say goodbye to your 20s and say hello to your 30s.
I turned 30, this is not a drill.

Staying 30 until further notice.

30 years of being the most fabulous me

Time to see what 30 is all about.

Be good to me, 30.

Dear 30s, I'm ready for you.

Season 30, Episode 1.

Just a small-town girl, living on her 30th birthday.

Wow, never been 30 before.

I'm shawty and it's my birthday. #30

Time to celebrate the big 3-0. 

30, flirty and thriving!

Happy Birthday to me! I'm finally 30, flirty, and thriving

Ready to start a new decade of adventures.

This is 30.

New decade, who dis?

Here's to 30 laps around the sun.

Just like wine, better with time. #30

30 and feeling like a party!

It's my birthday and I'll be 30 if I want to.

Another birthday, another year of being fabulous.

Say hello to the world's latest 30 year old.
Funny 30th Birthday Captions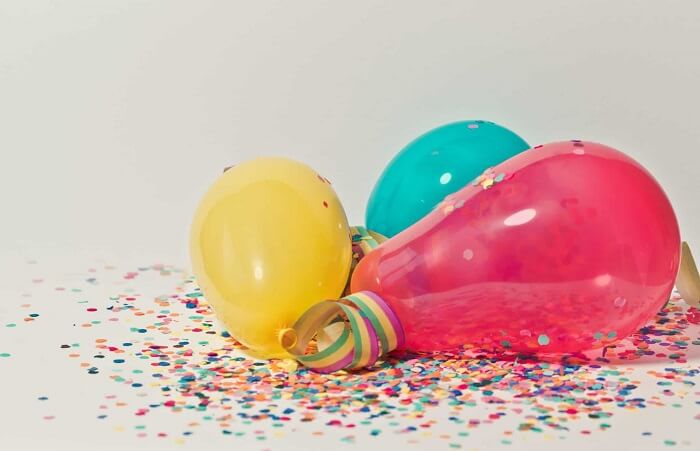 As your big day approaches, sharing all your Instagram and TikTok celebratory posts is a breeze with these funny 30th birthday caption ideas that show you're ready for the next chapter with open arms.
I'm not 30 – I'm 21 with 9 years of experience.

Made it to 30! I know. I'm as surprised as you are.

I don't care how old I'm turning, so long as there's cake.

Here's to another year of adulting. I think I'm finally getting the hang of it.

They say life begins at 30. My advice? Delete your Instagram photos from age 13-29.

Ahh, 30. Where the fun begins!

It takes a long time to grow young.

Feeling the love for 30 years.

TFW you've made it through your 20s.

Happy Birthday to the sexiest 30-year-old I know!

I will be 29 until further notice.

Pop the champagne, because this girl is 30.

30 years later and I'm still a hot mess. 

30 is all a big joke until it happens to you.

I'm not 30, I'm three 10s.

So you are now thirty years old? You are going to be a source of great wisdom and strength. Have a joyous day.

I'm not getting older, I'm aging like a fine wine.

Tripping on my own feet for 30 years. Here's to many more years of clumsiness.

Another year older, but I'll need some extra time for that 'wiser' bit. #30

My 30th birthday! And I've never been healthier.
*** You can see more birthday captions of different ages: HERE
30th Birthday Captions For Friend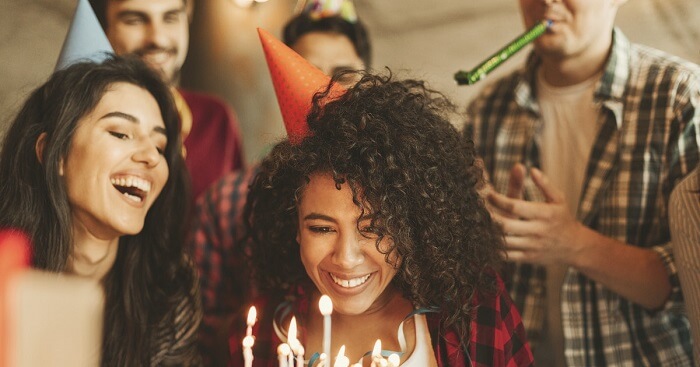 Do you have some friends who have reached the 30 mark? I think they did a great job, to be honest, but I also think you should definitely let them know how great this milestone is.
Welcome to the big thirty! You are going to love getting old and enjoying these bittersweet days.

Have your cake and eat it too. 30 has never looked so good

Wishing you the happiest birthday ever — you deserve it!

On your 30th birthday, I wish you a decade full of lucky charms and magical experiences. Have a wonderful day!

Welcome to 30, when you're old enough to know better, but still young enough not to care.

If someone tells you that you don't look a day over 30, they're lying! Happy 30th birthday!

Wouldn't want to ring in a new decade with anyone other than this crew.

I won't make any jokes about how old you are. I feel too sorry for you! Happy 30th anyway, friend!

Keep your chins up! Turning 30 isn't so bad! Happiest of birthday wishes to you, my friend!

Your thirties are the best years because you've finally figured out who you are and what you like.

May this be the start of an extraordinary decade. Happy 30th Birthday!

I hope I look better than you do at 30! Happy birthday, anyway!

You just hit the Hot 30s. This year will be a spectacular adventure. Go for it!

Here's to the next decade and all of the lessons, smiles, and tears that come with it.

Wishing you a day full of surprises on the 10,957th day of your life on earth.

Now you're stuck with me for life, friends. Cheers to 30!
30th Birthday Captions For Boyfriend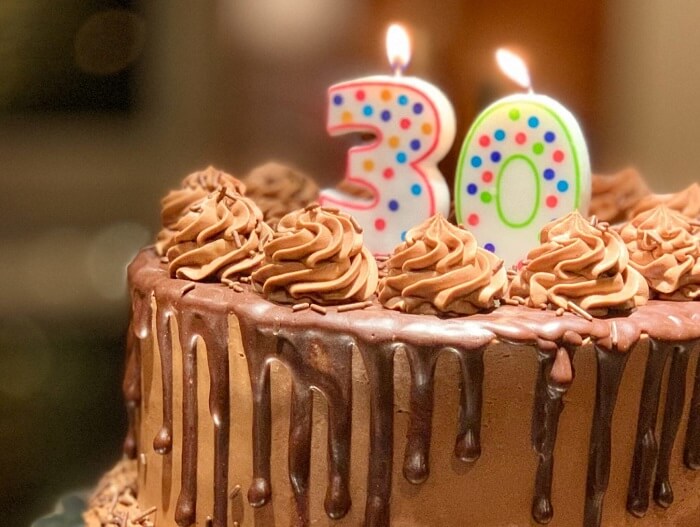 Your boyfriend is turning 30 and you want to find the best wishes? These 30th birthday caption ideas below will help you. Pick your special pic and pair it with these captions. They're perfect for Instagram, TikTok, and other platforms. 
Happy birthday to the guy with the world's greatest girlfriend.

Hugs and kisses and birthday wishes.

Happy freaking birthday! You finally made it to your 30s! May this 30th age of yours bring so much happiness, success and fun as you celebrate. I love you! Now cheers to turning 30!

The only birthday as important as mine.

Of all the birthday wishes you receive today, mine will be the wishiest.

The world needs more 30 year olds. Welcome to the club! Cheers, have a glass of cold beer, and enjoy your 30th birthday!

You have me, so I don't know what else you have to wish for.

Have a very happy birthday from the most grateful girlfriend on the planet. I love you more than you know

I love my crazy, goofy, sometimes stupid boyfriend and wish him a very happy birthday!

Welcome to a new, better chapter of your life! Happy 30th birthday!

Happy 30th Birthday to my man! Welcome to Club 30 – it's not so bad! …

Have a very happy birthday from the most grateful girlfriend on the planet. I love you more than you know.

Happy 30th birthday! You're at the best time of your life! Welcome to the 30 and flirty club!

May your birthday be more fun and magical than a unicorn farting glittery hearts!

Happy Birthday, Baby. I promise that if I get mad today, I won't take it out on you. I'll wait until tomorrow. Enjoy your special day.
Happy 30th Birthday Wishes For Girlfriend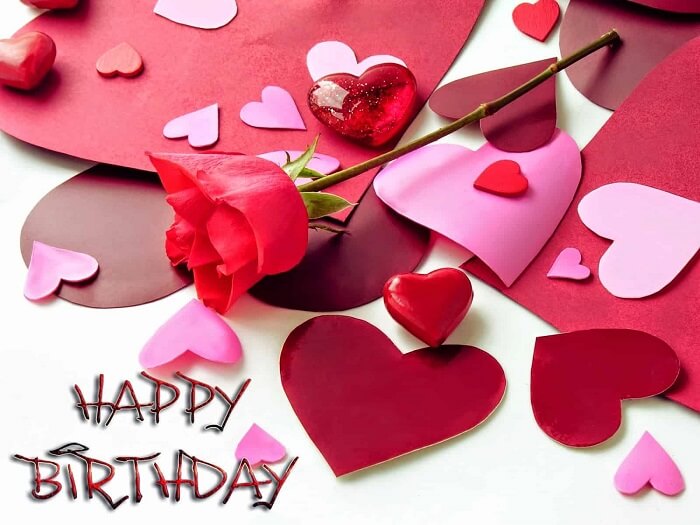 Chocolates, flowers, and gifts are always great gifts. It is even better when combined with sweet words. Fill your girlfriend's day with love with these romantic 30th birthday caption ideas to say, "Happy birthday to you."
Happy 30th Birthday, and guess what… it's far from over! I love that you're still 30, and not 50. Cause everyday you wake up is a new chance to make it better than the one before. Have a great birthday!

Happy birthday! I love your eyes. I love your smile. I love…everything about you. You're why I have so much love in my heart.

You are the sweetest thing in the world and you know how I cannot resist sweet things. Happy Birthday, my dear.

Every time when I see you, I fall in love with you all over again. Happy birthday to my wonderful girlfriend!

Today is your day, so light up the candles and make the greatest wish! I believe that together we will make it come true!

Darling, you mean so much to me and it is a reminder to you that how much I love you. Thanks for being my perfect partner. Happy birthday.

Congratulations to the love of my life, I hope the very best wishes for you on your big day! From the man who loves you.

Happy birthday! May you get all you wish for. Oh, wait… you already have all that you wish for…Me!

My favorite place on this planet is your heart and on your birthday I would like to remind you that you are the world to me. Happy Birthday!

My love grows stronger for you as each year passes by, so on your birthday, let's take the time to make your birthday a happy one!
Would you like to add any of your favorite 30th birthday caption ideas to this list? Let us know in the comments so giftOMG can add more to our collection! Finally, all of us here wish you and your loved ones a very happy birthday!
Source: Collector