If you have a loved one whose birthday is approaching, you're definitely considering: How can I surprise someone? Surprising someone on their birthday is a wonderful way to demonstrate your love and care for them.
That's why we've compiled a list of fun and innovative ideas to surprise someone and make their birthday extra special this year.
Why Is The Element Of Surprise Meaningful?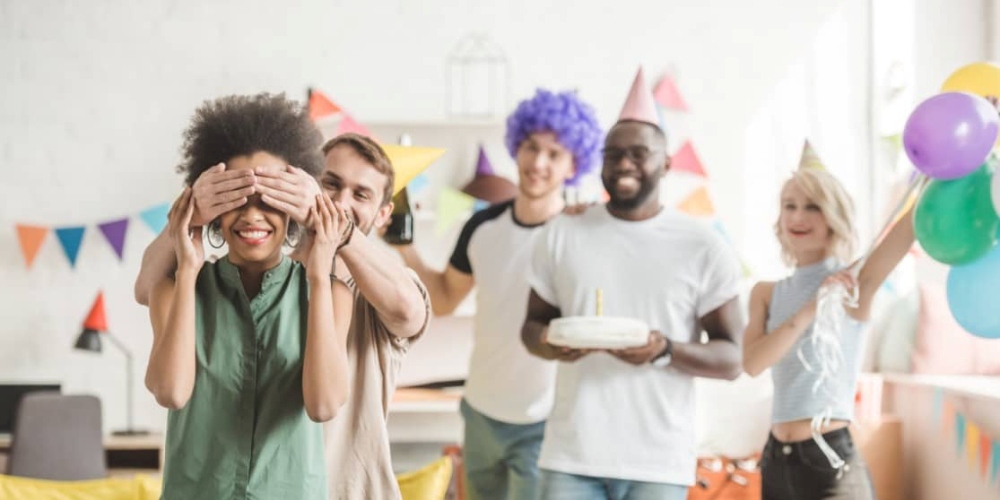 Why is it so crucial and unforgettable to provide or receive a surprise? When we are surprised, our emotions increase by 400%. If we are surprised by something nice, we will experience more powerful sentiments of delight or excitement than we would have otherwise. Similarly, if we are surprised by something unfavorable, our sentiments of anger, despair, or dissatisfaction will be heightened.
The element of surprising someone online plays an important role in lightening up these relationships as well as being emotionally strong in a relationship and keeping the spark alive. We always want to celebrate an upcoming event with our loved ones. And the surprises don't have to be spectacular. A modest surprise, such as a small gift or a handwritten letter, can be as joyful as a large one.
How Can I Surprise Someone?
To answer the question: How can I surprise someone? You should follow our tips as follow:
Buy Them Flowers
On their big day, everyone appreciates a special bouquet. Purchase a beautiful bouquet of fresh flowers from a florist or even your local grocery store. Make sure the birthday person's favorite flower is included in their surprise. Roses are traditionally reserved for loving couples, whilst tulips, lilies, and daffodils are ideal for best friends.
Bake Them A Birthday Cake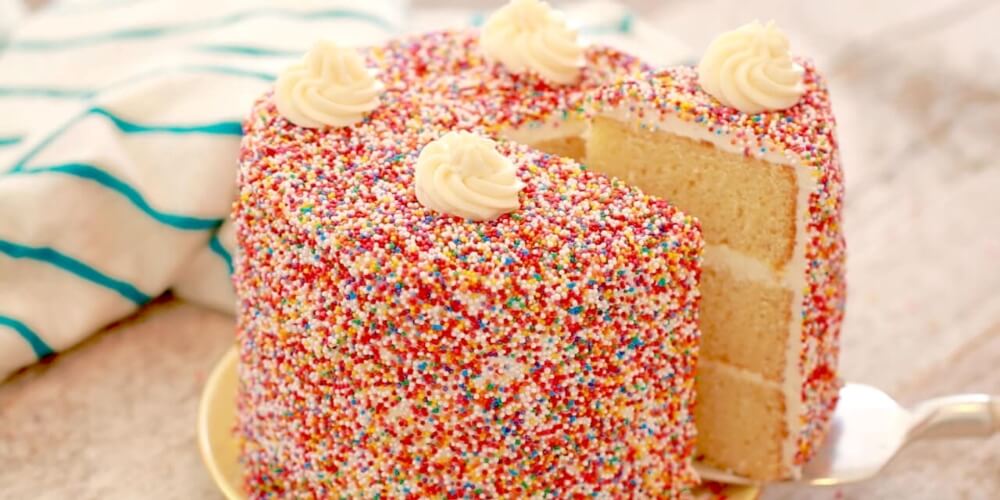 Make a cake and then decorate it yourself as a surprise gift. It will taste better than buying one (and it will also make a lot of sense).
If your loved one doesn't like cakes, consider making cupcakes, cupcakes, or cookies! It's their special day, so prepare something they'll love. If they live a long distance, send them a dessert from their favorite bakery and have it delivered to their door. If the birthday individual is not a fan of sweets, prepare their favorite dinner or snack.
Schedule A Day Of Fun
What do your loved ones like to do the most? Think about their hobbies, where to eat, and what to do to relax. Make a schedule and let them know they shouldn't make any plans that day. Then, take them out to eat, to a spa, to their favorite restaurant, or to a popular natural spot for a day out.
Another way is to arrange a road trip. But don't let them know where you're going. Blindfold the honoree to add surprise and anticipation and make it different from a regular road trip.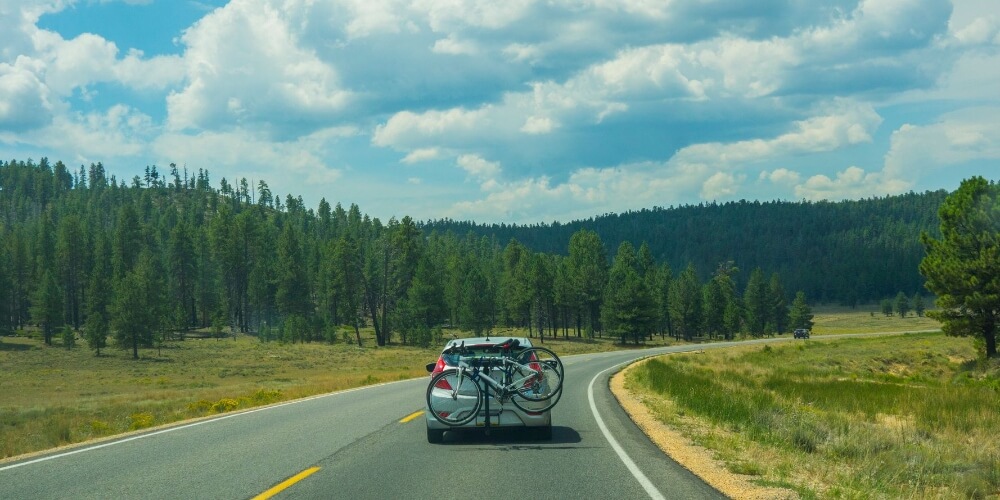 Alternatively, you can take them to a farm or beach house and invite all their family members and old friends. Before inviting them, you should know which of their friends they really miss and which friends they never want to see again. This kind of surprise will make them extremely excited in an unforgettable way.
Another perfect idea is to take them to uncharted territory. Trying to find out about places they've always wanted to go but haven't had the chance to. It could be a high-end restaurant or a country they've never been to.
Make Them Breakfast In Bed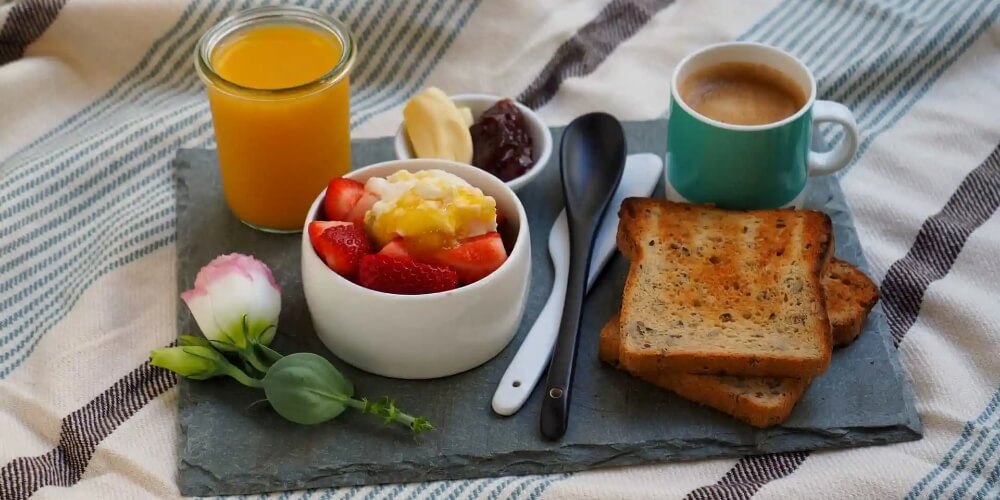 Allow them to relax while you prepare a delicious breakfast. You can cook pancakes, waffles, eggs, french toast, or whatever you want! Put everything on a plate and give it to that special someone to eat in bed. Make their meal especially memorable by including a pretty card and a bouquet of fresh flowers. Remember to clean the kitchen when you're done!
Record A Message
To surprise someone, record and send a wonderful voice or video message expressing your love and care for them. They will be pleased to hear your emotions expressed via your voice.
This is a fantastic suggestion for a loved one who lives a long distance away. If you're at a loss for words, try telling them how much you love them and wishing them the best day ever.
Create An Amazing Video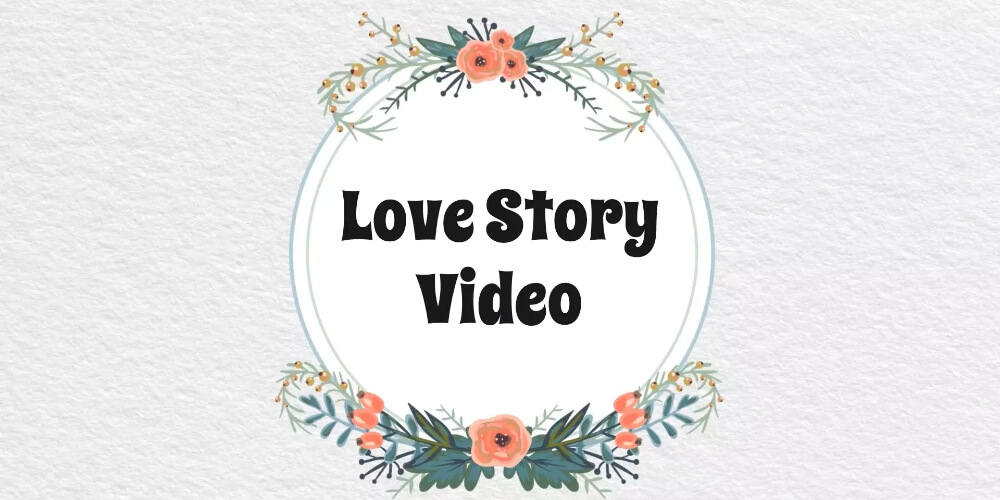 You may truly surprise someone by making a heartfelt video for them. Consider all of your wonderful recollections, arrange photos from these times, and produce an emotional film. Include small video clips as well.
Use relaxing music appropriate for the occasion. For a birthday, choose a birthday or friendship song for a birthday, a romantic love song for a wedding anniversary, or something else to show your sentiments and heart.
Make A Collage Of Pictures
You can utilize all of your unforgettable photos to make a lovely collage and give it to someone special. Amazingly organize the photo and create heartfelt captions about these recollections.
You might request that friends and family email you images of great occasions, candid and hilarious photos, or anything else of personal significance. Then, create a collage of the images, display them, make a digital collage, or share it on your social network sites while tagging the honoree.
Surprise Them With A Picnic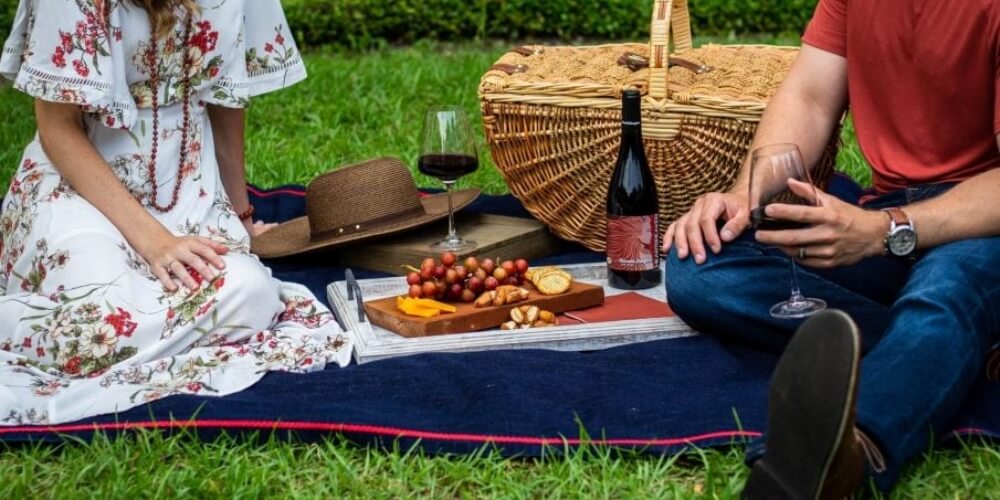 Take them out into nature and pack some delicious snacks for them. Bring a picnic blanket and your favorite meal to spread out on the ground. You may bring cheese, crackers, meats, champagne, and a unique gift to share between the two of you.
Try going on a picnic around sunset for an extra spectacular experience. Just make sure the walk back to the car isn't too dark!
Plan A Surprise Party
It's a traditional manner of surprising your loved one. Tell your pals to gather at your residence 30 minutes before the birthday person arrives.
Pretend you forgot your loved one's birthday or have nothing planned to sell the surprise. They'll be surprised when they walk into a party in this manner.
If your loved one lives far away, you can throw a virtual celebration for them. Request that all of your pals have a party at their homes. Then, invite the person you wish to surprise to the online room. So you can have fun together even if you are not physically together by using virtual online surprise party ideas.
Make A Card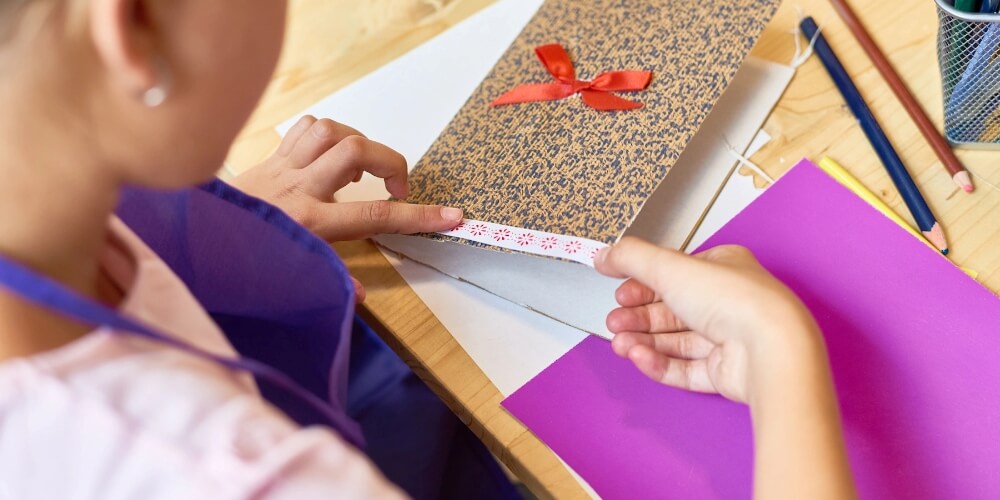 You can make a DIY card to surprise someone. Decorate it in a charming way and send a photo of it to your loved one to make their day extra amazing.
You are familiar with your close ones, so you can write about them easily. You can write a long and emotional letter describing how much they have cared for you up to this point and how much they mean to you. Then attach it to the card you made.
Express your feelings in words, recalling memories and reminding them of the time you two spent together. You might also recall that moment if they were your old classmates and had any traditional school surprises. The recipient will be very interested and touched by this small but meaningful gift.
Sing A Song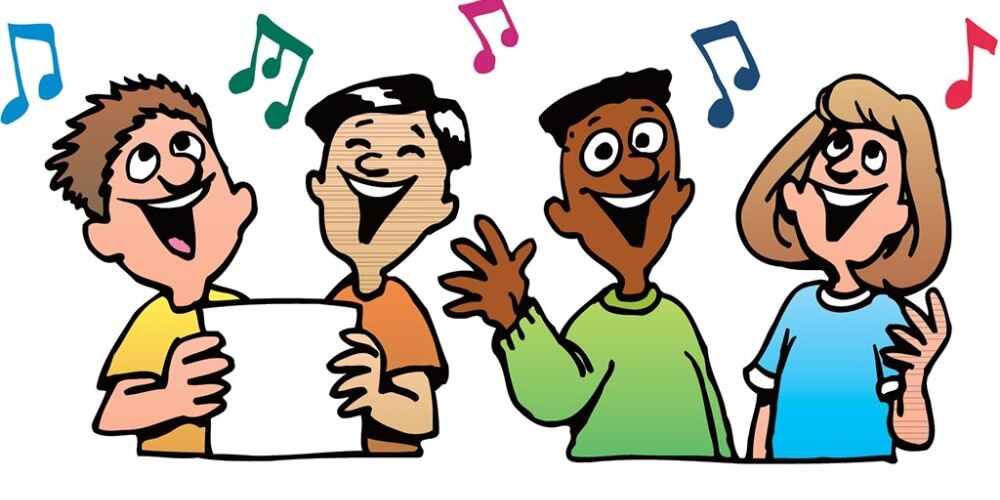 You can sing a lovely song to surprise someone online. Whoever sings well, rest assured. But if you're not a great singer, but you still sing to someone, it's sure to surprise and delight them. Let's sing songs that contain the memories of the two of you. It could be the first song you two listened to together, it could also be a song you two listened to together on a special occasion.
Buy A Gift
When selecting a gift for that particular someone, you'll want something that demonstrates how much you value them – the thought is what counts. Consider what this individual appreciates, how they might use a new gift, and what gifts might eventually make them smile.
You can surprise someone by placing an internet order. You can also order your favorite cuisine and have it delivered to your home by an internet service provider. You can also use this method to deliver flowers, chocolates, or surprise someone with a gift.
Tips For Surprise Birthdays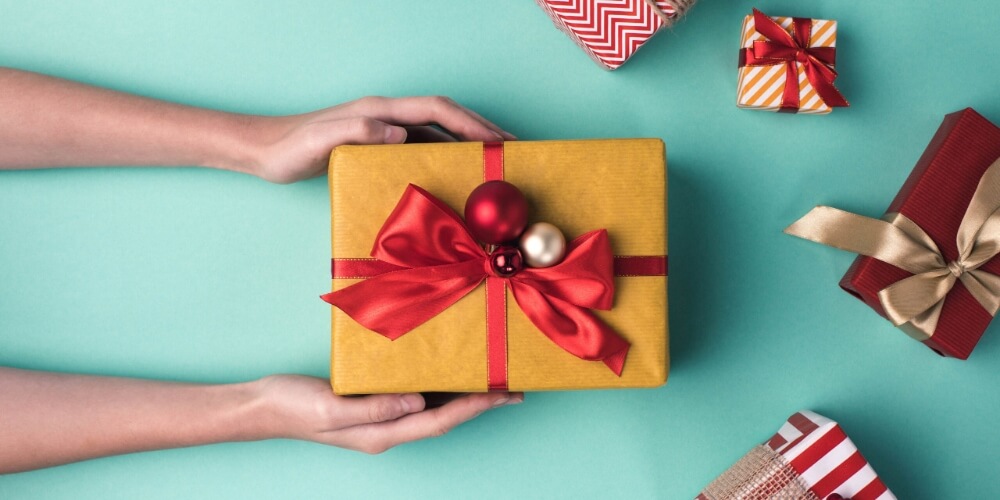 After answering the question "How can I surprise someone?", you should know some tips to surprise them:
Plan In Advance
If you want everything to go smoothly, organize every aspect ahead of time. Some of the surprises must be planned several weeks or months ahead of time. In this manner, you can ensure that nothing goes wrong.
Planning also entails conducting research to ensure that you do not surprise your loved one with something they despise. For example, if the person had a disagreement with a close family member, don't regard it as an opportunity for them to mend fences. It has the potential to significantly derail the entire event.
Don't Leave Any Clues
Make sure to remove any hints that could reveal the surprise. For instance, if you contacted folks via email, text messages, or phone calls, delete everything the honoree may have seen.
If you're planning a surprise at the office, make sure just a few people are aware of it and that everyone is careful not to spill the beans. If you believe the person has discovered the surprise, enlist the help of others to divert their attention.
*** Related: How do I give a surprise gift?
Conclusion
So now you have already answered the question: How can I surprise someone? Surprising them is an excellent method to provide them with a gift or an experience that will astound and stun them! When preparing a surprise, strive to do things that they enjoy. It will strengthen your bond.