The best way to explore the third most crowded city in the US is to roll down and find out the list of 30 experience gifts Chicago!
More than just jazz, gangsters, and pizza describe Chicago. The best way to encourage someone in discovering a new place is to provide them with a once-in-a-lifetime chance to find out more.A variety of fascinating activities are offered in Chicago, including tours of local restaurants and pubs, dinner cruises along the shore of Lake Michigan, and more. These Chicago experiences may be booked and are fantastic gifts for loved ones. Your friend may find it particularly difficult to choose between two amazing activities as he is a first-time visitor to the city. Even long-time residents of the city may constantly discover new and interesting things to do there.
29 Experience Gifts Chicago For All Types Of Budgets
From enchanting masquerade balls to immersive cinematic adventures, these gifts provide unique opportunities to explore and celebrate the culture, entertainment, and spirit of Chicago. Whether you're looking for elegance, mystery, or excitement, Experience Gifts Chicago ensures that your time in the city is filled with unforgettable moments.
1. Pizza Tour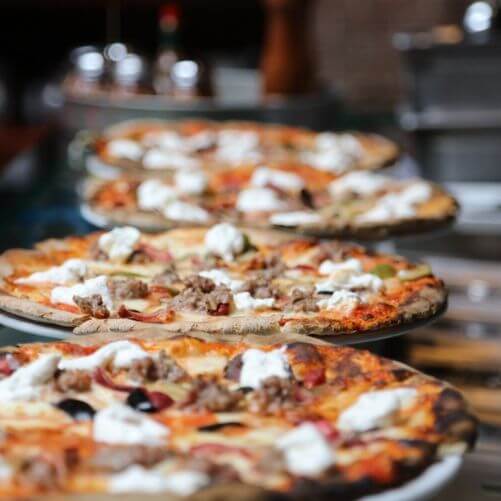 The state of Chicago is known as the city of pizza. So why don't you take the time to have a pizza tour here? With only $60, you not only get to visit the beautiful city of Illinois but also go to 4 different pizza restaurants. At each restaurant, you will have a chance to taste at least 1 piece of pizza, and water is also provided here. You will have 3 hours to visit the architecture of Illinois and enjoy delicious pizza.
---
2. Architectural Kayak Tour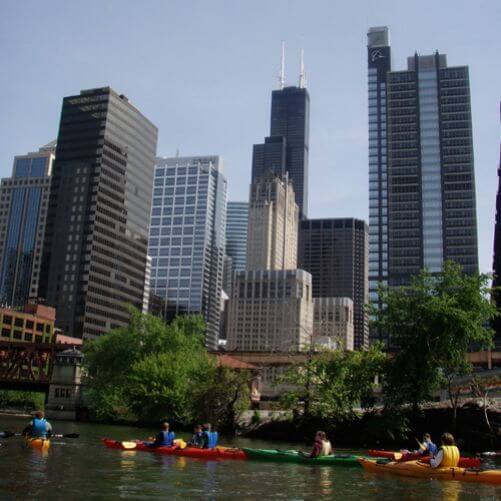 You don't like walking to sightseeing, you prefer a more enjoyable activity. Then this kayaking tour was born for you. You'll have a 3-hour boat ride on the famous Chicago River as well as admire the historic structures along the riverside by famous architects such as Frank Lloyd Wright, Louis Sullivan, Mies van der Rohe, and others. You will be provided with all protective gear and accompanied by an experienced guide for your safety.
---
3. Chinatown Food & Culture Tour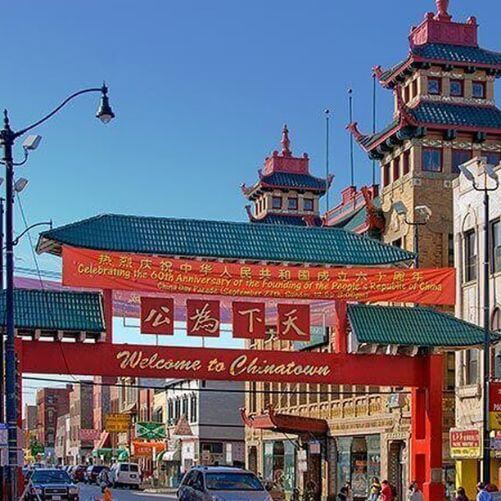 Chinese culture has always intrigued everybody because of its diversity and mystique. Now you can visit Chinatown right in the heart of Chicago Illinois city. Accompanying you throughout the tour will be an experienced guide ready to answer your questions. You will enjoy the unusual Chinese dishes as well as admire their architecture. For only $70, you not only enjoy delicious dishes but also learn more about ancient Chinese culture
---
4. Bikes, Bites, And Brews Tour – North Side Route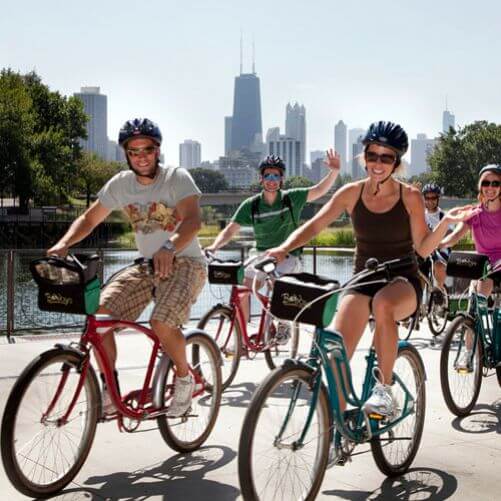 Cycling is a popular sport. And what's even better is that you can ride a bike and explore an unfamiliar city at the same time. With this cycling tour, you'll cycle around the city of Illinois to visit outstanding architecture as well as have the opportunity to experience famous dishes such as pizza, hotdogs, and beer. This is a great opportunity to both explore the city and make new friends as 20 people will cycle together.
---
5. River North Food Tour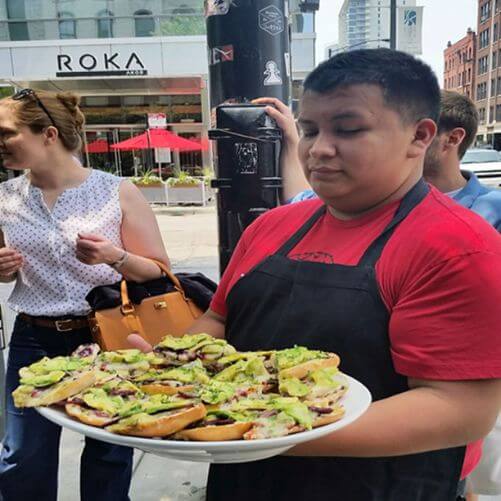 For many people, food is a passion as well as a hobby. You can satisfy your culinary taste by joining the River North Food tour. You may enjoy delectable cuisine while learning about the history, culture, and architecture of River North on this culinary tour. This will be one of the great experience gifts Chicago for your loved ones to relax after hard working days.
---
6. Chicago Secret Food Tour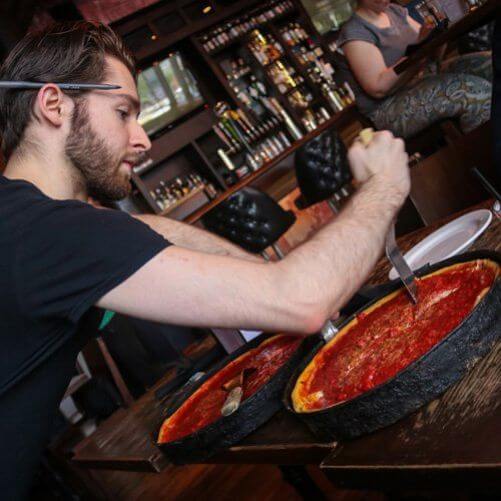 On our guided Chicago Loop Food Tour, sample some of the city's most well-known treats in one of its most well-known areas! With the assistance of knowledgeable local experts, you may unravel the mysteries of The Loop's gastronomic heritage. There is a 3-hour tour of the top eateries in Chicago (like deep-dish pizza). Discover the architecture, history, and art of The Loop while learning how to dine like a native.
---
7. Kayak Tour At Night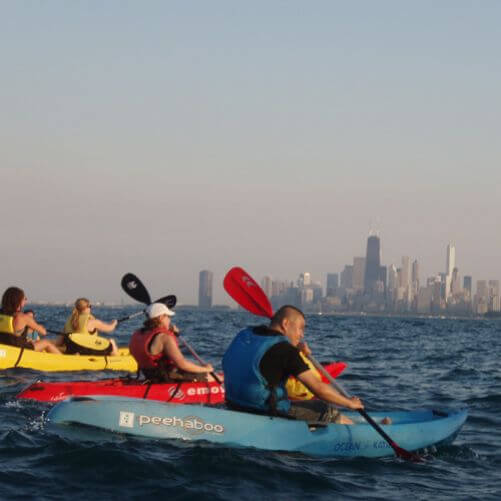 This kayaking trip around Chicago must include a peaceful sunset paddle. When you are guided by a 20-year veteran, Chicago at night may be experienced from a completely different perspective. You can choose to paddle alone or paddle 2 to enjoy the romantic nightlife of beautiful Chicago. This 6-mile round trip will be a new experience for those who love night scenes.
---
8. Scenic Chicago Airplane Tour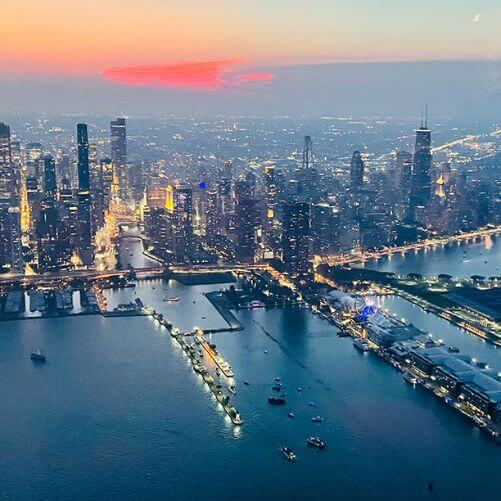 Viewed from above, Illinois and Chicago scenes will appear more stunning. You may experience an exhilarating 45-minute flight over Downtown Chicago and Lake Michigan with an FAA Certified Pilot and guide. There are no equals to the breathtaking aerial photos of Chicago landmarks including the Willis Tower, Navy Pier, and Wrigley Field. Nothing can be compared with these experience gifts Chicago!
---
9. Haunted Naperville Ghost Tour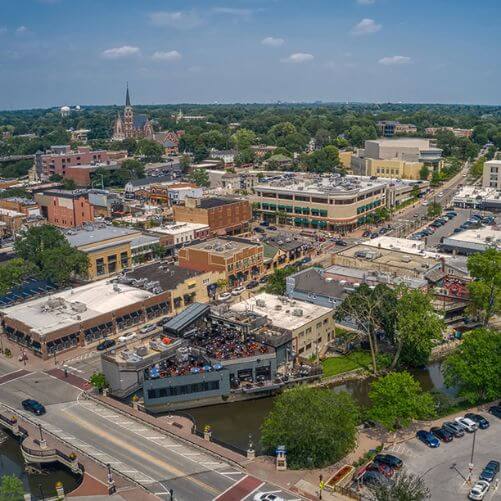 If you want both thrills and ghost stories, take the Haunted Naperville Ghost Tour. On this amazing ghost tour, you will learn about Naperville's creepy past and hear chilling tales. Join supernatural investigator Diane Ladley on a harrowing journey as she investigates frightening places including Pfeiffer Hall, Saints Peter and Paul Catholic Church, and Quigley's Irish Pub. She also uncovers the horrifying tales that form the basis of the most well-known hauntings in the city. We guarantee a spine-tingling evening of entertainment with our 90-minute ghost tour.
---
10. Chicago Architecture & Highlights Tour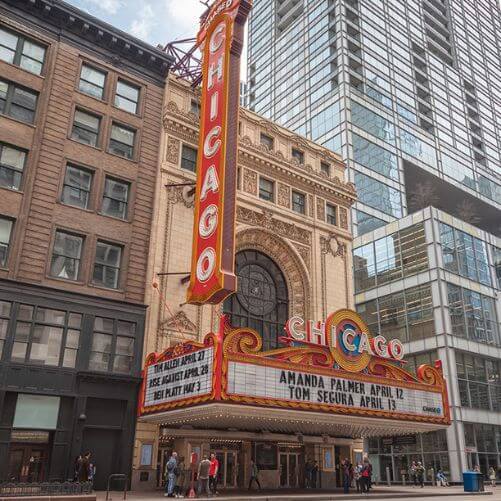 Learn about the gorgeous architecture, moving public art, and the excellent downtown section of the city on this wonderful Chicago Architecture & Highlights Tour. Enjoy a 2.5-hour walking tour of Chicago's historic neighborhoods while learning about significant local history from your experienced, engaging guide. You may also travel down Michigan Avenue, the Riverwalk, or the Loop to see the Millennium Park bean sculpture, catch a sight of the city skyline, and perhaps even receive a pleasant surprise from residents.
---
11. Prohibition Cocktail Tour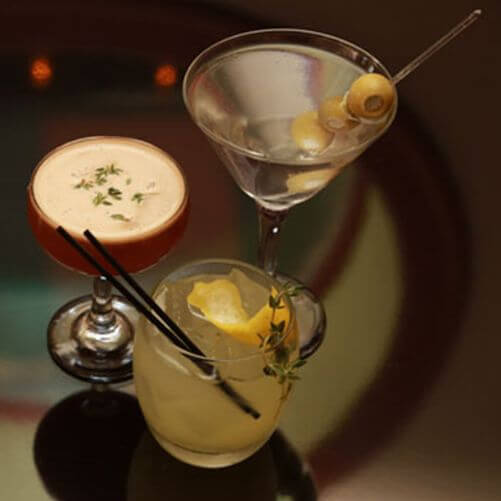 Learn everything there is to know about one of the most important eras in American history by taking the Chicago Prohibition Cocktail Tour. This trip includes visiting the city's most well-known speakeasies and indulging in vintage 1920s and 1930s drinks. During the 3.5-hour excursion, you may do some light sightseeing and visit the attractions of Chicago as you go from event to event. An opportunity to discover the intriguing history of the Prohibition era and the notorious figures who significantly contributed to it is the best experience gifts Chicago ever had.
---
12. Chicago Architecture River Cruise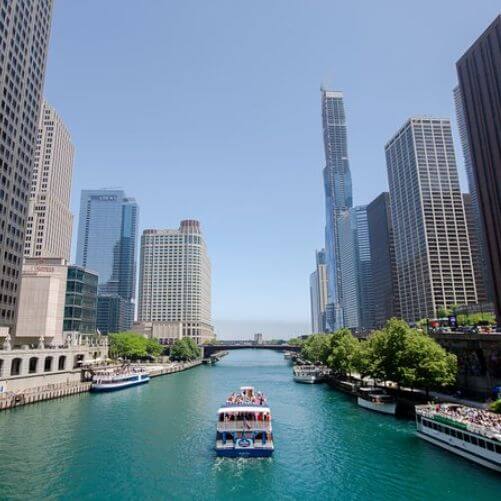 During this journey around the Chicago River, you could observe some of the city's renowned structures. The gorgeous cityscape, which features more than 40 renowned buildings like Navy Pier, the Wrigley Building, and the John Hancock Building, will be discussed by your onboard guide as it passes. As you traverse all three sides of the Chicago River, you will see the East Bank Club, the recognizable Post Office Building, and the Willis Tower.
---
13. Chicago Sunset Cruise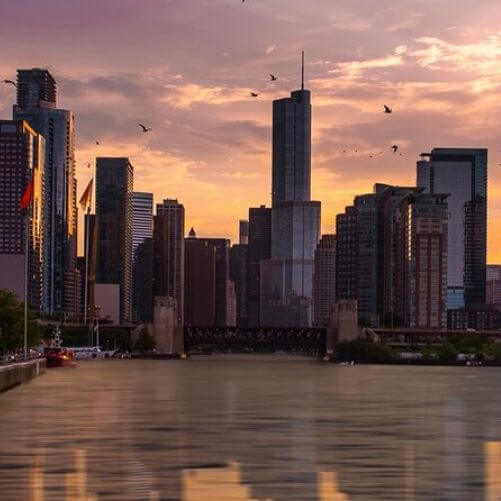 For a unique view of the Windy City, venture out on a sail in the evening that coincides with the sunset. Your tour guide will point out significant structures as you go around the Magnificent Mile on an open-top boat on the Chicago River. You can see the city and its skyscrapers lighting up in the distance as you travel to Lake Michigan to watch the sunset.
---
14. Lake Michigan Sightseeing Cruise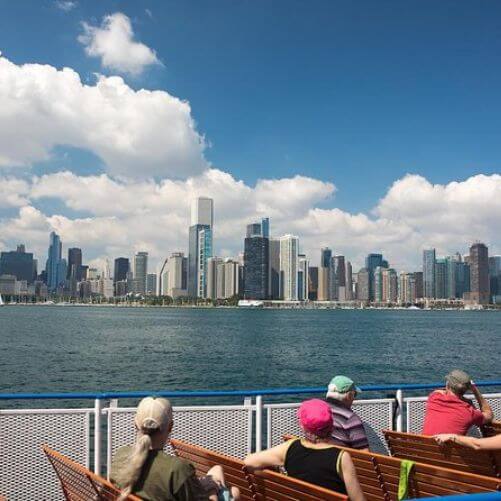 On this Lake Michigan sightseeing boat trip, enjoy the renowned views of the stunning Chicago lakefront and its various attractions. As you travel in elegance, take in the expansive vistas of the urban landscape surrounding the Windy City. You may enjoy views of several notable structures, including the John Hancock Center and Willis Tower while taking in the interesting comments along the route. While traveling, you can bring your meals and purchase beverages at the onboard bar.
---
15. Gangsters And Ghosts Tour In Chicago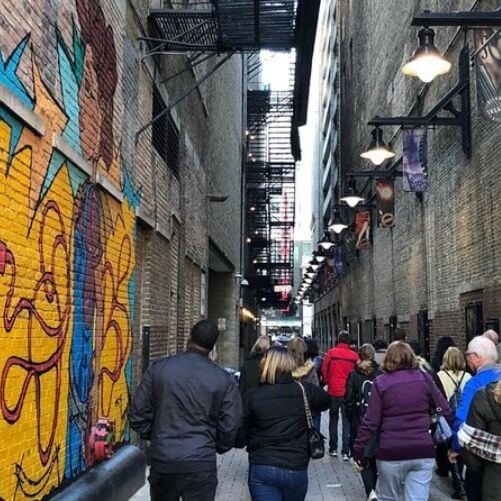 Learn about an interesting period in Chicago's history by taking the Gangsters and Ghosts Tour. With a historian as your tour guide, you'll venture back in time to the Roaring Twenties, when the Chicago Loop was home to speakeasies, bootleggers, and illustrious outlaws like Al Capone. See the mafia-era haunted Death Alley, the Congress Hotel, and the Palmer House, which are all eerie places.
---
16. Chicago Urban Adventure River And Lake Cruise
To see the Second City from the sea, take a sightseeing cruise along the Chicago River and Lake Michigan waterfront. Check out the city's lofty skyscrapers and the gargoyles that grace a number of its historic buildings. You will gain knowledge about the history and culture of the region as you visit iconic structures, museums, and locations in Chicago. Photograph the Chicago skyline from Lake Michigan for an eye-catching viewpoint that makes this tour one of the experience gifts Chicago most preferred.
---
17. Chicago Spray Paint Studio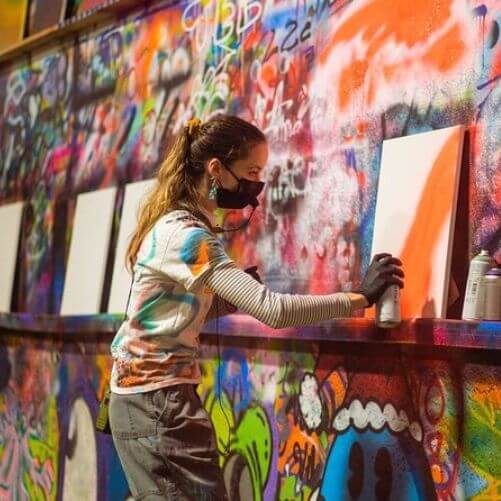 During this practical urban painting class, take advantage of a special creative outlet and study the fundamentals of graffiti and street art. Choose a class time from a variety of options, then proceed alone to the Chicago studio. You may experiment with stenciling and spray painting, pick up new skills from your instructors and guest artists, and even make your own piece of canvas artwork to take home at the conclusion of the course.
---
18. Chicago's Famous Friday Night Privates Pub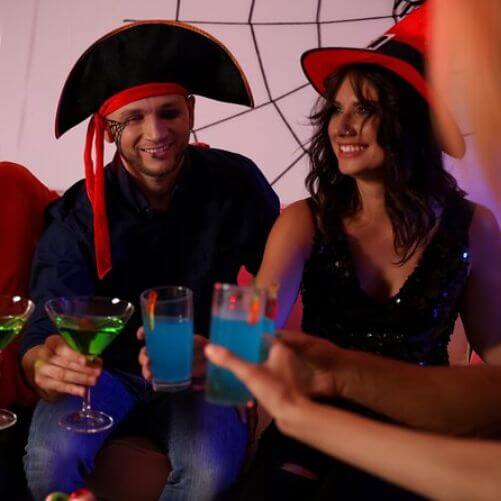 On a pirate-themed sailing excursion, explore Lake Michigan from a vantage position that is uncommon for both tourists and residents. As you pass stunning views of the Chicago skyline, your guides narrate historically accurate but little-known tales of pirates, wars, and treasure hunts. This tour is frequently selected by families with children because of its versatility, which enables them to either rest on the deck or take part in an exciting adventure.
---
19. Underground Donut Tour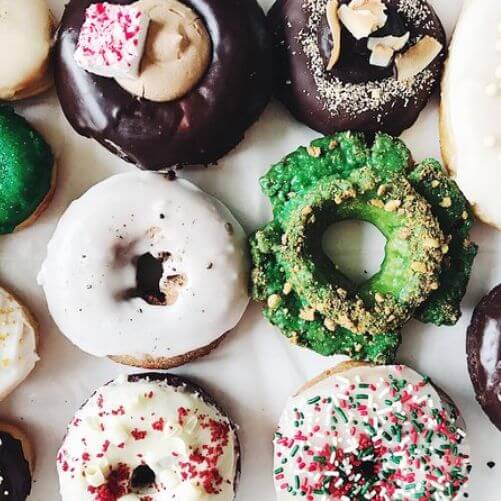 Try some of the greatest donuts in the Windy City on our Underground Donut Tour, which celebrates the allure of Chicago's best sugary delights. This stop at some of Chicago's greatest doughnut shops provides the chance to try all of your favorite varieties and is the only donut-themed excursion in the city. All samples are provided, and there are vegan, gluten-free, and nut-free options available.
---
20. Chicago Air And Water Show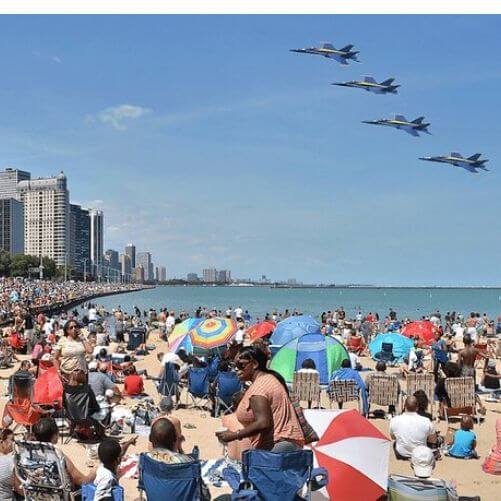 This is one of the best experience gifts Chicago ever! Chicago's famed Air and Water Show, a stunning display, is presented by the Tall Ship Windy. In addition to the USAF F-35A Lightning II Demo, Michael Goulian's acrobatic Extra 330SC, Rob Holland's MXS-RH, Susan Dacy's Super Stearman "Big Red," and vintage military aircraft from the Warbird Heritage Foundation, the US Navy Blue Angels are anticipated to return in 2022 to wow onlookers.
---
21. Art Institute Of Chicago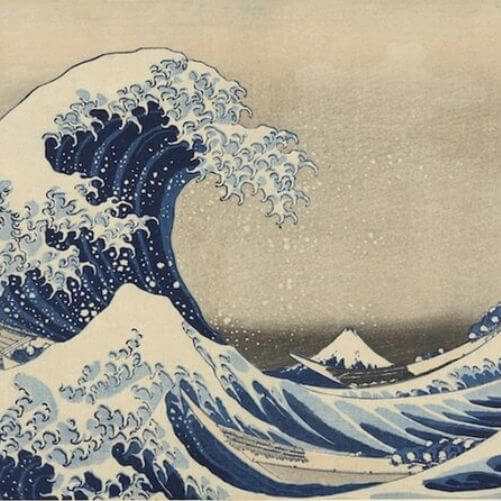 Discover several of the highlights of the Art Institute of Chicago's collection on this small-group tour of one of the top art museums in the country. When you first meet your tour guide, look at the paintings of artists like Picasso, Chagall, Seurat, O'Keeffe, and many more. Your tour guide will share the stories associated with the artworks as you travel around the room, providing details on the museum's past and present collection.
---
22. Chicago Lincoln Park Skydiving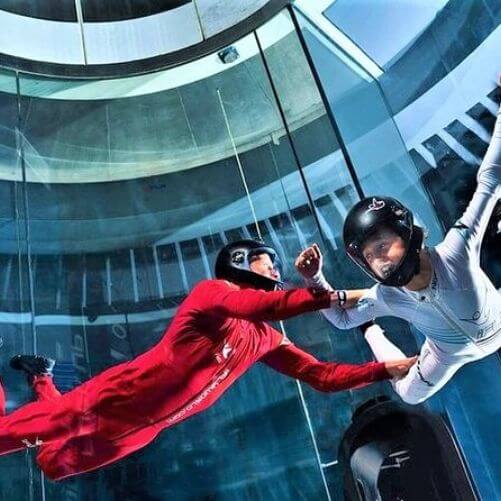 You may experience the rush of skydiving without ever having to be near an airplane by taking part in this indoor skydiving activity in Chicago. Give you a thorough introduction so you can relax and understand what to expect. Then, a state-of-the-art vertical wind tunnel is used to provide two 60-second "free fall" experiences that closely mimic skydiving. There is no requirement, and your teacher will provide you with help as soon as you need it.
---
23. The Original Immersive Van Gogh Chicago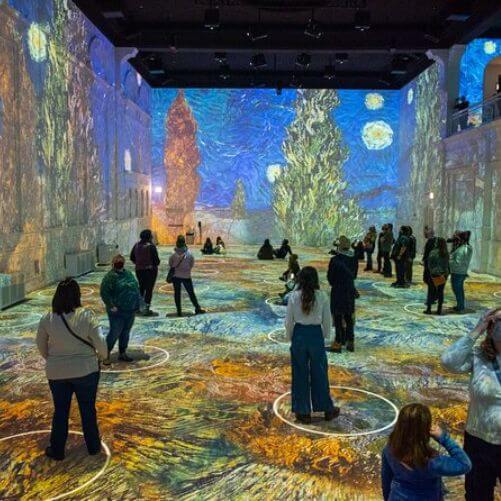 Experience a piece of art unlike any other by immersing yourself in 500,000 square feet of immaculate projections that expertly animate Vincent van Gogh's artwork. Discover the genius's ideas through exploring interesting, dynamic paintings that highlight brushstrokes, depth, and color.
---
24. Drunk Shakespeare Performance In Chicago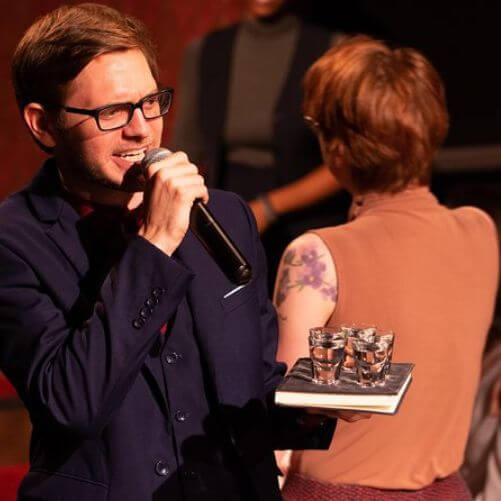 For a completely different theater experience, check out Chicago's irreverent and humorous "Drunk Shakespeare" presentation. Choosing a start time from two selections is followed by picking the sitting location that best suits your requirements and interests. The actor downs five drinks before attempting to perform in one of Shakespeare's plays. Comfortably position yourself, relax, and get ready to have fun.
---
25. African American Heritage Tour Of Chicago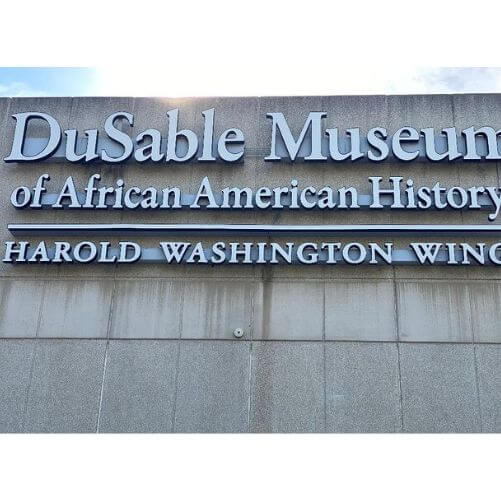 Discover Chicago's colorful and prosperous African American past on this special half-day excursion. Highlights include the Obama mansion in Hyde Park, two museums dedicated to African Americans, the world's largest gospel music venue in Bronzeville, and Kanye West's lakefront childhood home. There is a fantastic soul food buffet available.
---
26. Chicago Crime And Mob Bus Tour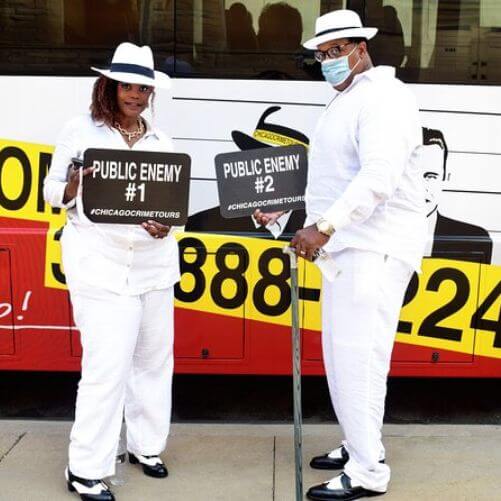 Take this mafia tour in a coach vehicle to learn about Chicago's gangster history. Look for the hangouts of criminals like John Dillinger, Hymie Weiss, and Al Capone, among others, while exploring Chicago. You are shown some of the most renowned crime locations in Chicago, such as the Biography Theater, Holy Name Cathedral, and the horrific St. Valentine's Day Massacre location. You are allowed to go outdoors and take pictures in front of a renowned courthouse or another prominent place.
---
27. Ugly Buildings Tour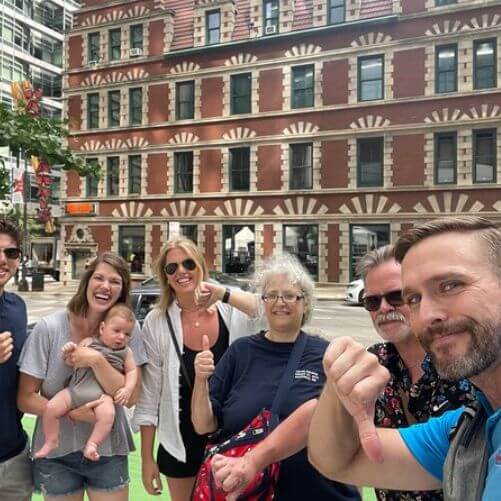 Chicago, the center of American architecture, offers a variety of excursions that highlight these magnificent, breath-taking structures. These artistic creations are, however, surrounded by ugly buildings. This "educational roast" ridicules these structures and raises questions about what constitutes a beautiful or ugly structure. Participants are welcome to contribute their comments regardless of whether they agree or disagree with the viewpoints, which are all completely subjective.
---
28. The New Year's Grand Masquerade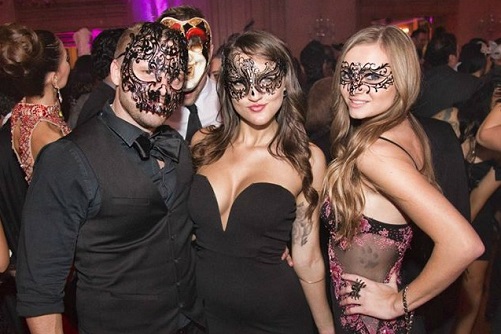 Experience Gifts Chicago's New Year's Grand Masquerade is an unparalleled celebration that transcends the ordinary, offering a truly extraordinary experience for those seeking a unique way to mark the passage of time.
Immerse yourself in the magic of the night as you step into a lavish and opulent venue transformed into a wonderland of glamour and intrigue. The New Year's Grand Masquerade showcases Chicago's vibrant arts and culture scene, blending tradition with a contemporary twist. From the moment you arrive, you'll be transported to a world of sophistication and enchantment.
---
29. AMC – Black Ticket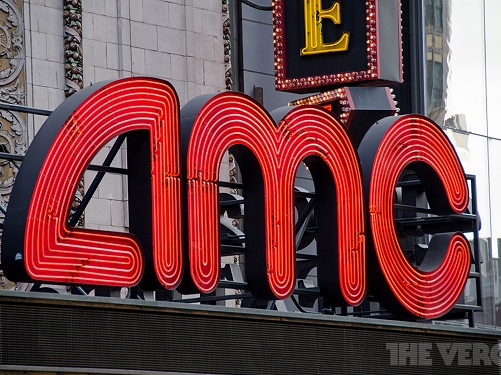 Experience Gifts Chicago presents an exclusive opportunity to elevate your movie-going experience with the AMC Black Ticket. Designed for cinema enthusiasts and those seeking the ultimate entertainment gift, the AMC Black Ticket unlocks a world of cinematic wonders in the vibrant city of Chicago.
With the AMC Black Ticket in hand, you gain access to an unparalleled movie experience at any participating AMC theater in Chicago. Immerse yourself in the latest blockbuster releases, critically acclaimed films, and cinematic masterpieces, all on the big screen.
Conclusion
So whether you're treating yourself or surprising a loved one, Experience Gifts Chicago opens the door to a world of enchantment, exploration, and celebration. Embrace the spirit of this magnificent city and embark on a journey that will leave you with cherished memories and a deep appreciation for the experiences that make Chicago truly unique. With this list of 27 experience gifts in Chicago from giftOMG, you will have an overview of this stunning city and create memories.