All teachers have tried their best to overcome difficulties over the years. From learning how to teach online via Zoom to directly connecting with their students, they must be patient, flexible, and determined to move forward during the most uncertain times. As the school year comes to a close, teachers will have to deserve an A+ for all they've worked on and the funny teacher gifts as a sign of encouragement.
The teachers work so hard, so if you're looking for a great gift for one (or all) of your teachers to show that you're grateful for their effort, why don't give them something to make them burst out laughing.
We've put together this list of funny teacher gifts, including some funny teacher t-shirts and stationery related to their major. Whatever your budget is, you'll be able to find something that will make your beloved teacher laugh.
*** You May Love: DIY Christmas Fifts For Teachers You Shouldn't Skip
30 Funny Teacher Gifts That Get An A+
Celebrate Teacher Appreciation Week or any day you want with these funny teacher gifts. You can find a perfect present based on their interest, age or career. But, if you're not sure where to start, here are 30 teacher gift ideas for every age, budget, grade level, and personality. Add a personal thank you to your card and make any teacher's day.
1. The Answer To Life Universe And Everything Shirt Equation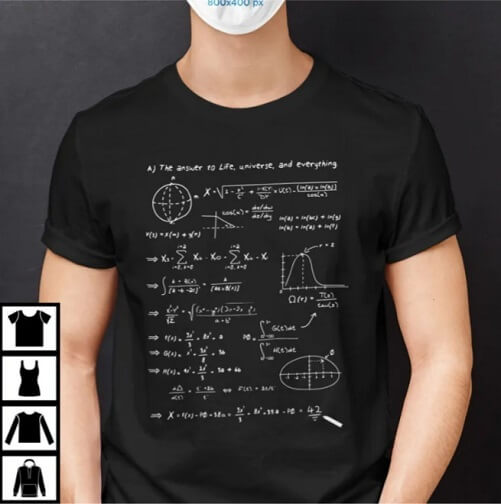 Your math teacher will be delighted to receive this adorable t-shirt. The shirt is full of math formulas and the quote "The Answer To Life Universe And Everything". With this shirt, surely without introduction, everyone knows it's a math teacher.
---
2. Halloween Teacher Shirt Hocus Pocus Everybody Focus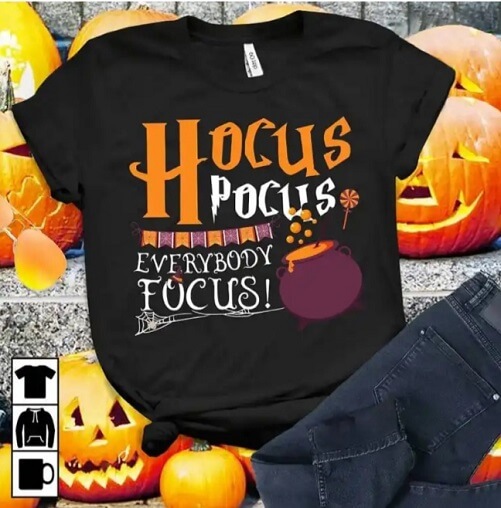 Giving a shirt is never wrong when it comes to funny gifts for teachers. This is a shirt for teachers who are passionate about magic and are big fans of the Harry Potter series. The shirt has the mantra "Hocus Pocus Everybody Focus" and a potion that will make her feel like a professor of Hogwarts.
---
3. Teacher Shirt I'll Just Wait Until It's Quiet Skeleton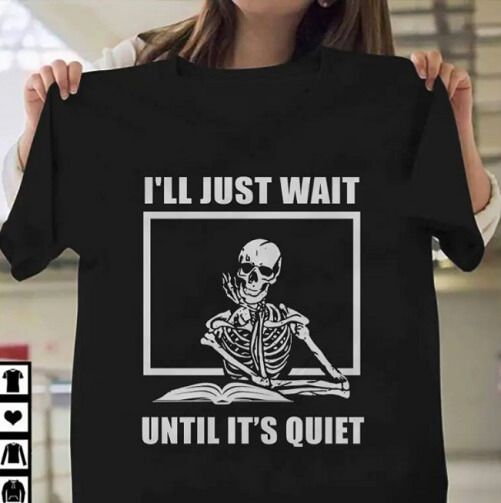 It is a fact that teachers who wait for their classes to be in order will probably turn into skeletons. We nail down this situation, our t-shirt depicts a teacher sitting quietly at his/her desk and a quote "I'll Just Wait Until It's Quiet" that will make the teacher burst out laughing. Add this hilarious shirt to the list of funny teacher gifts.
---
4. She Believed She Could Change The World Earth T-shirt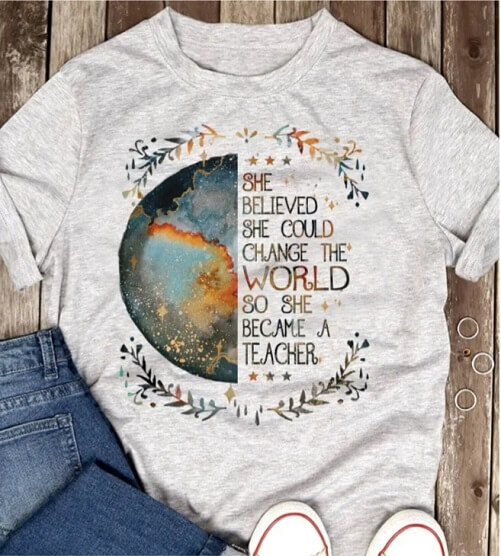 A shirt that shows your gratitude to the person who taught you to grow up. Although that person is not a superman, they have changed your world, and have changed the world of others. The inscription written on the shirt will become her motivation to continue her work.
---
5. Special Ed Teacher Shirt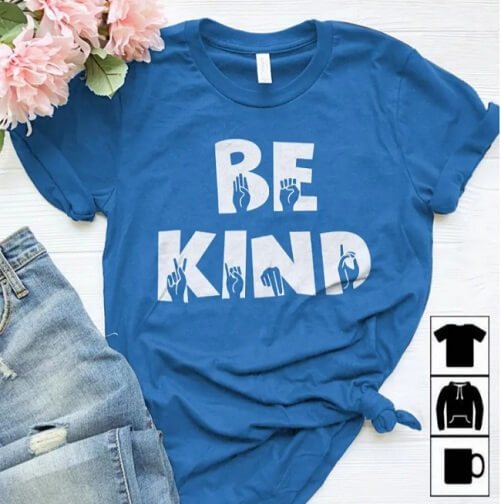 We cannot forget the special teachers, whose job is twice as difficult as that of ordinary teachers. In addition to knowledge, they also have an infinite love for their students. As a tribute to them, we designed the T-shirt with the words "Be Kind" combined with special characters.
---
6. I Have Eyes In The Back Of My Shirt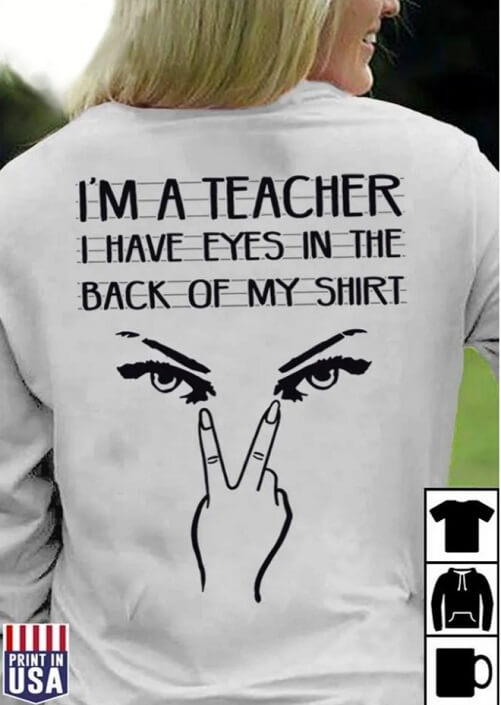 Look. One of the funny teacher gifts, this shirt is too right for a strict and demanding teacher. The inscription on her shirt will say it all: "I have eyes in the back of my shirt". Just try chatting in class and he/she'll let you know what he/she is made of.
---
7. Vintage camper pencil holder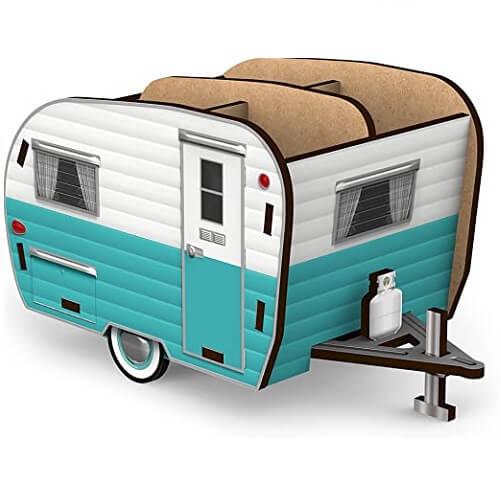 One thing that is always present on any teacher's desk is the pencil case. Transform your teacher's workspace into something more attractive with this vintage camper pencil holder. You let your teachers assemble their pencil cases, after just three simple steps they have a perfect product.
---
8. Cute mouse pad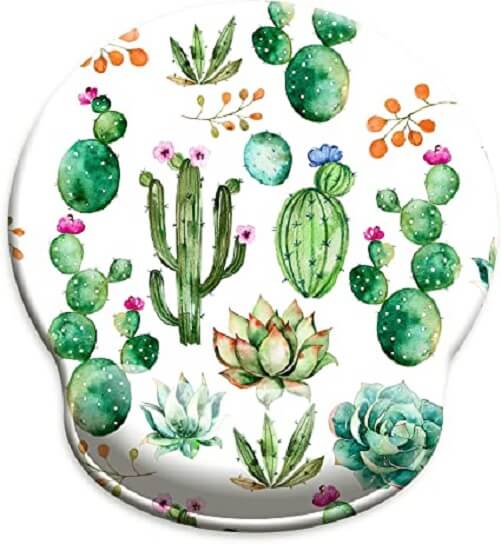 Teachers are as many computer users as are programmers. That's why a mouse pad is a useful gift, a fun and comfortable pad that will help them work more efficiently. This mouse pad has soft gel padding that hugs the wrist to keep the wrist in a neutral position, it also limits pain and fatigue even after long hours of work.
---
9. Before school, after school coffee mug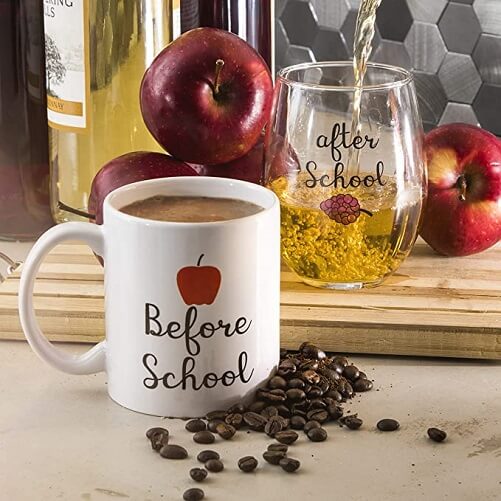 It is one of the funny teacher gifts to give to your teachers on the occasion of the graduation season. Made in the USA with the highest quality materials can guarantee their long service life and continued satisfaction. A glass of wine can guarantee an enjoyable dinner for many years. Every time they drink precious wine, they will think of you.
---
10. Lap desk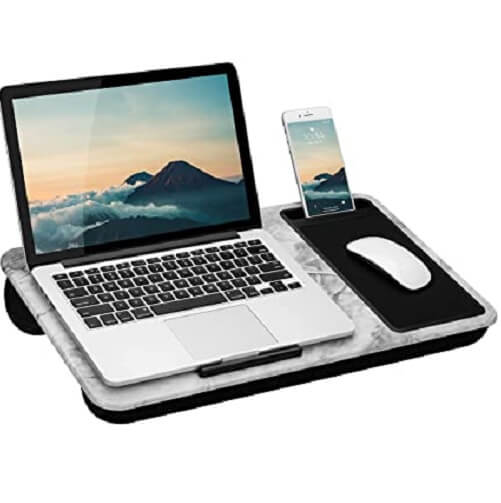 You know that sitting behind a desk all day is extremely tiring. This folding table allows them to move on. The table can be used on couches, chairs, floors and beds. A change of scenery will help inspire work. The desk can accommodate laptops up to 15.6 inches and most tablets and has a slot for mobile phones.
---
11. "Things my students said" journal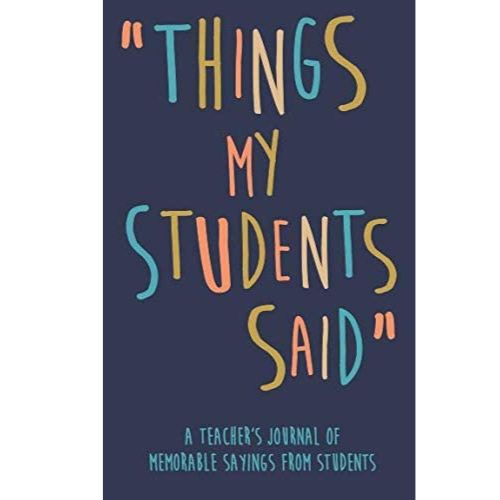 The kids will say some silly but cool things at school. This diary is one of the funny teacher gifts, it will give your child's teacher a place to write all those sentences so that they will remember their student's innocence forever. Maybe some of those statements will belong to your child.
---
12. Deluxe beard grooming kit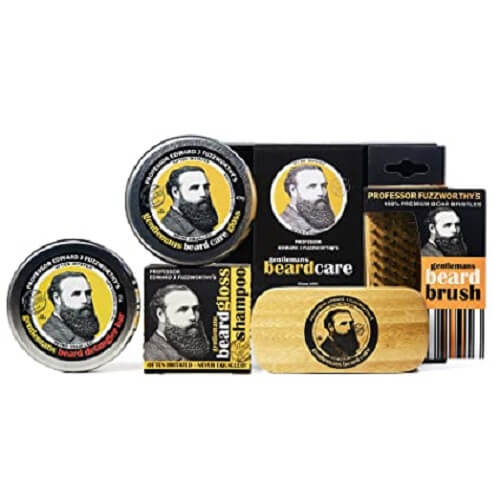 You're lucky to have a great instructor and you want to thank him for all of that. If it's a male professor, I recommend giving this gift to him. This kit will make his beard clean, strong and bouncy.
---
13. Perpetual calendar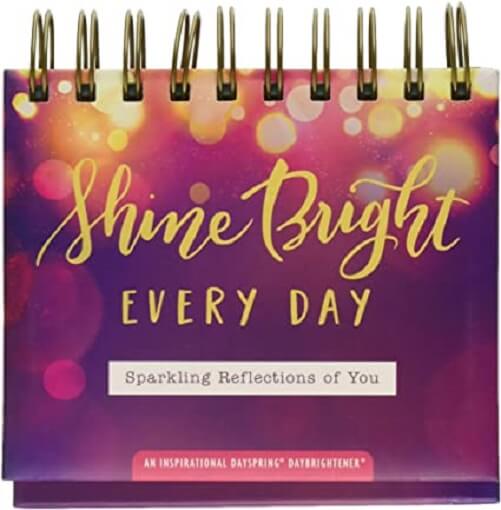 A colorful calendar will not only keep your teachers from missing out the dates but it's also filled with inspirational messages to help keep them upbeat during the workday. A great selection of funny teacher gifts that you can choose from.
---
14. F in Exams: The Very Best Totally Wrong Test Answers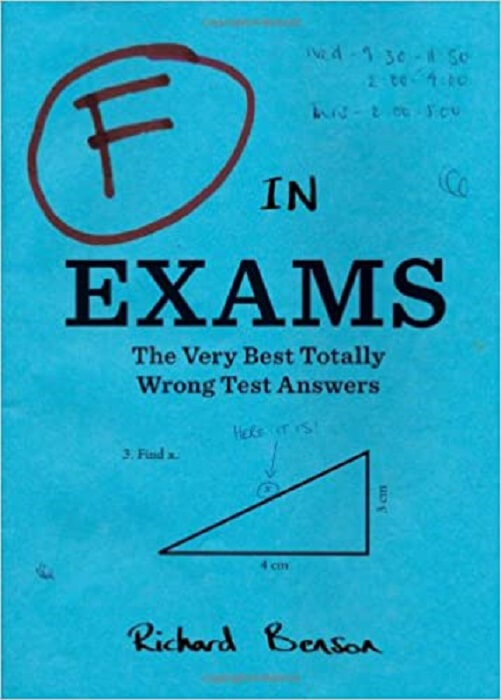 The teacher sometimes will encounter wrong answers when the students have not studied. Teachers love to exchange stories about the funny answers they get on tests — that's how they take the stress out of breaks. This book collects the funniest quiz answers and puts them all in one place.
---
15. Golden unicorn tape dispenser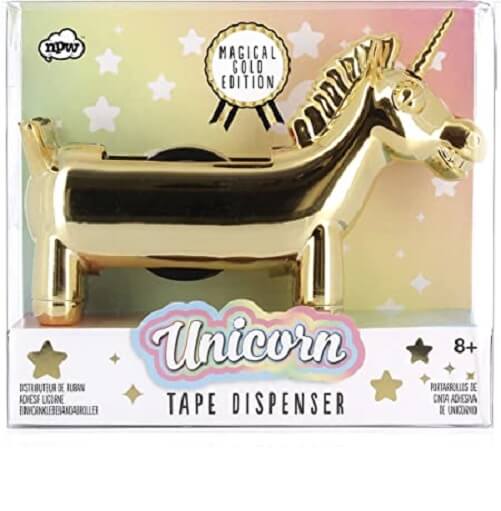 Tape is a necessity, but sometimes your teacher will lose track of it. And now that will never happen again, the golden unicorn will always stand guard for the tape all day and night. How cute is this unicorn's appearance!
---
16. Teacher Life: A Snarky Chalkboard Coloring Book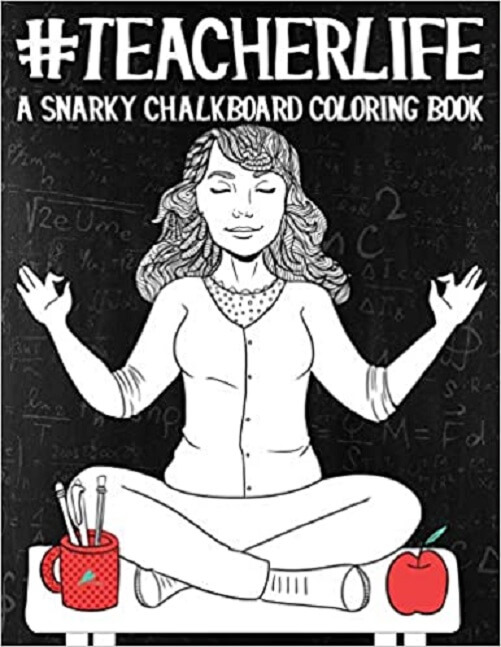 Get this for the funny teacher who is always coloring outside the contours. Its witty humor will help your beloved teacher release stress after a hard semester. This is exactly the perfect gift for the end of the school year. Don't miss this one on your list of funny teacher gift ideas.
---
17. Illustrated teacher stamps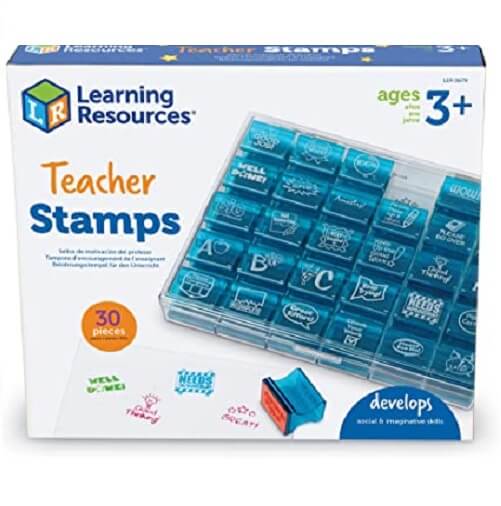 What funny teacher gifts could be without this beautiful collection of illustrated teacher stamps. With many positive messages on it, this amazing gift set of 30 stamps comes with lots of cute pictures to choose from! It's a great gift idea for an elementary or preschool teacher looking to give something new to their students.
---
18. Glasses holder pin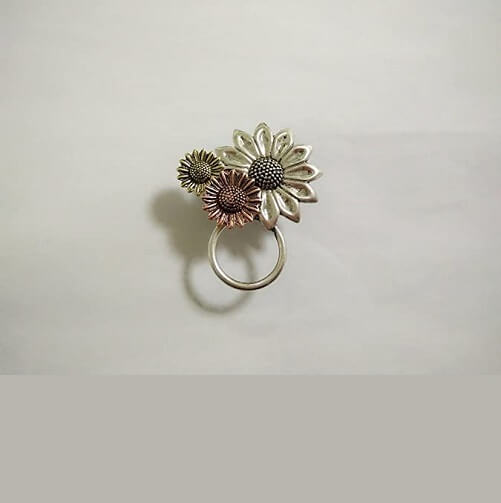 It seems like a must-have gift for a teacher who always carries glasses, it can securely hold glasses of different sizes without letting them fall to the ground. We guarantee these pins will not detract from the formality of the outfit, but on the contrary, it will look like a fashion brooch.
---
19. Cool neck lanyard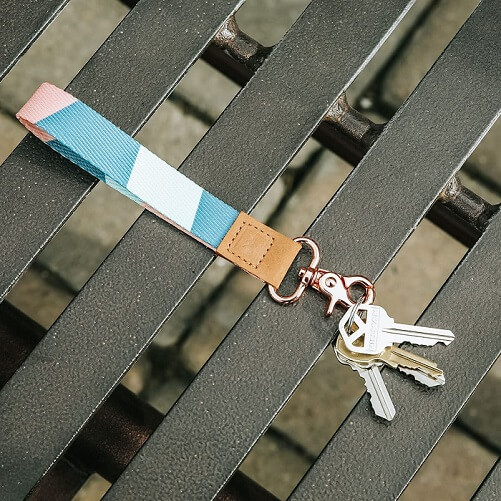 Many teachers wear lanyards to keep their school ID cards, keys, or other items they need to quickly access. So get them a sturdy, easy-to-use, and trendy lanyard right here. We have a wide variety of patterns for you to choose from.
---
20. Gskyer telescope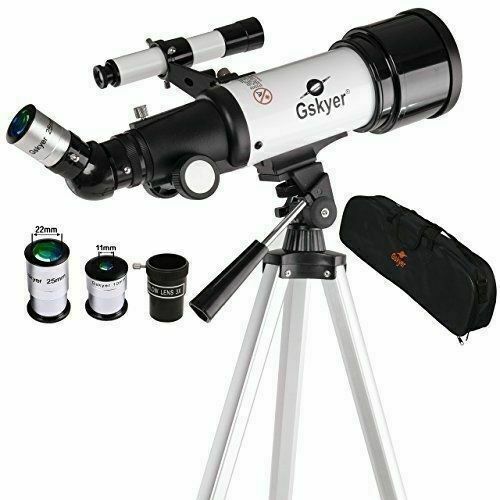 We bet your physics teacher will love this 70 x 400 mm refracting telescope. It features all-glass optical elements that provide a clear, sharp view of the celestial bodies around us. This telescope is quick and easy to install.
---
21. Math teacher keychain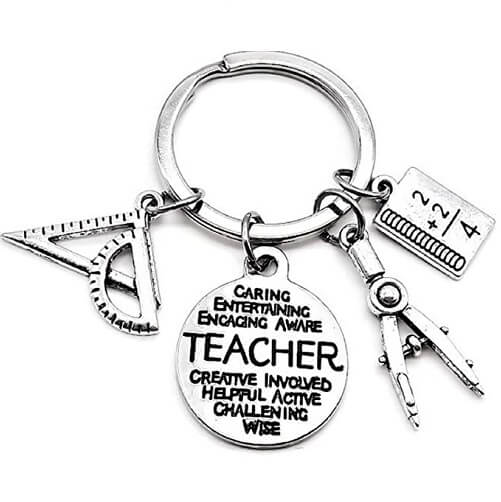 A little bit cute for your math teacher: The pretty key chain has 4 charms: teacher charm, math book charm, ruler charm, and compass charm. It measures 2.36 inches in length and 1.2 inches in diameter, with a 1.2-inch locking ring.
---
22. Teacher tote bag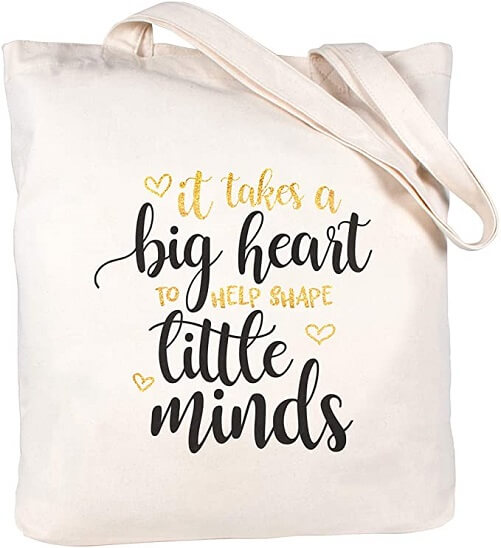 This reusable bag is large and sturdy enough for your favorite teacher to carry her wallets, shoes, lunches, briefcases, etc. It has an eye-catching contrast design with the words "It takes a big heart to help shape little minds" in sparkling black and gold against an ivory white background. Full-sized papers can be put in and out of the tote bag without the need to fold or crease.
---
23. Cute plant pot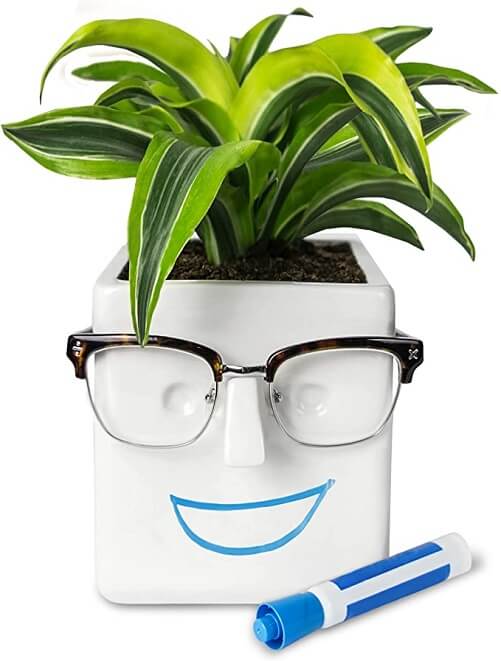 Funny teacher gifts are extremely suitable for people who have green thumbs. The plant pots with funny smiling faces are beautiful decorations for the desk, in addition, the pots also have built-in noses and ears that will be effective glasses holders.
---
24. Bracelet

This beautiful bracelet is engraved with a saying: "It takes a big heart to teach little minds". Bracelets are a great way to honor the efforts of the teachers when they took care of and raised the children. This bracelet is highly polished, anti-oxidation, bright and luminous, and will not rust or discolor over time. Your master will be delighted to receive this bracelet from you and will be proud to wear it.
---
25. ADN necklace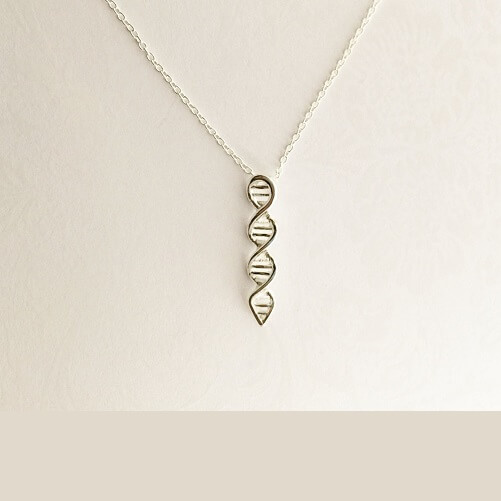 This beautiful DNA necklace is both elegant and chic – they can wear it to work or out. It is neatly packaged and comes with a pretty box ready to give as a gift. We believe this is the perfect gift for your biology teacher.
---
26. Funny science coffee mug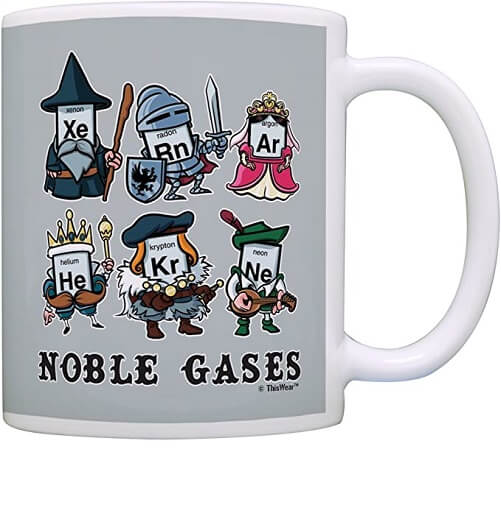 A hilarious coffee mug is never wrong when it comes to funny teacher gifts. This unique periodic table chemistry mug makes a great gift for chemistry teachers. Premium full-color sublimation imprint creates a vibrant, long-lasting and lead-free design. This 11-ounce white ceramic coffee mug can also be used to drink whatever they want.
---
27. Novel tea bag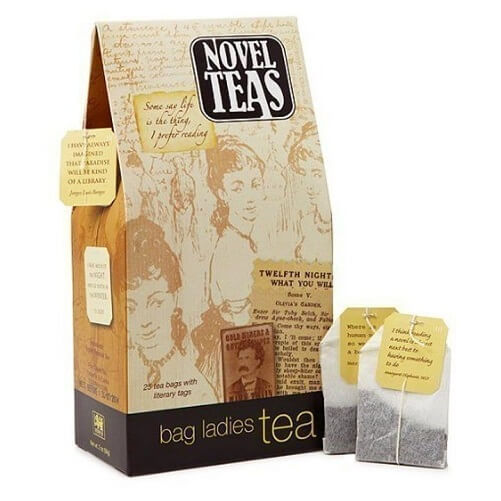 If you're looking for a tip for your literature teacher, then you've come to the right place. Each of these tea bags comes with a tag printed with a literary quote from some of the world's greatest authors. Filled with quality English breakfast tea, these 25 bags will turn tea time into a miniature literature session.
---
28. Music note scarf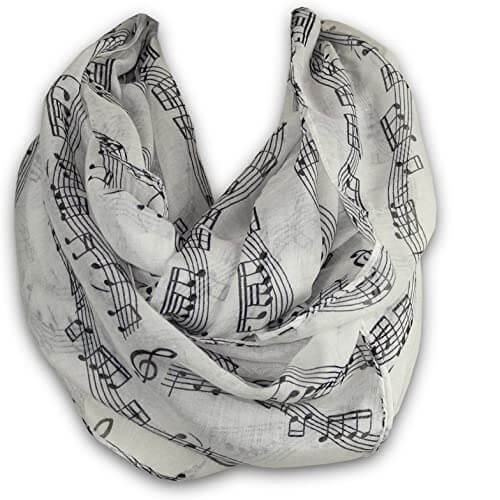 The novelty teacher gifts are perfect for the music teacher, this infinity scarf will go with any outfit. It's made of soft polyester, this scarf is long enough to wrap twice around the neck for a casual yet classic look. Printed all with musical notes, it's available in 12 colors and designs.
---
29. UGG Fluff Yeah Slippers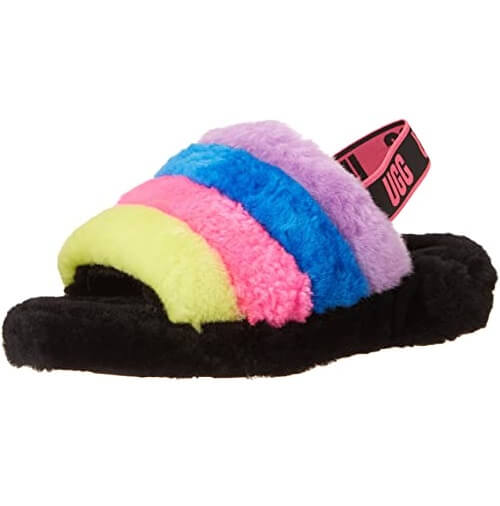 Young teachers will need slippers that are comfortable yet still look serious. These slippers are available in dozens of amazing colors and patterns and are made from dyed sheepskin so she'll feel pampered. Opt a pair as a funny teacher gifts, she will love it, I'm sure!
---
30. Funny nerd sock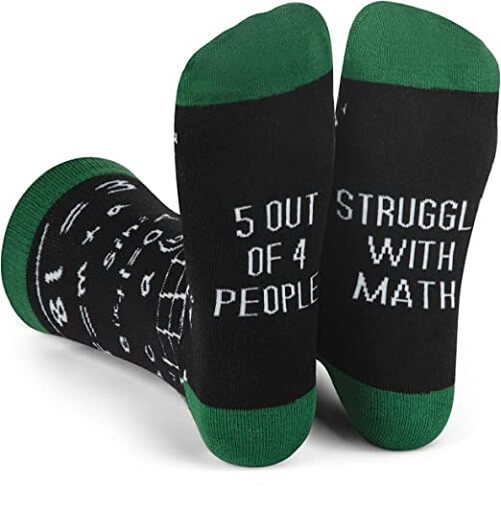 A fun pair of math socks make a great gift for math teachers and professors, as well as students studying STEM fields like engineering and physics. We're suitable for both men and women, making us a great gift for any math geek in your life – whether for a birthday, birthday or any other time. other. Our colors won't fade or fray even after many years.
---
31. Women of Change Bath Balm Gift Set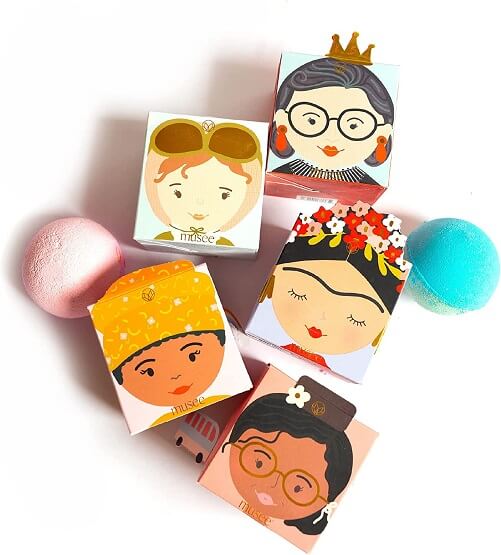 A great choice for funny teachers gifts, any educator will love this set of five bath balms. The packaging features cute images of 5 great women: Rosa Parks, Frida Kahlo, Ruth Bader Ginsburg, Amelia Earhart and Maya Angelou. In addition, the company is committed to hiring women in recovery, people with disabilities, and those in need of a second chance.
---
32. A Dammit Doll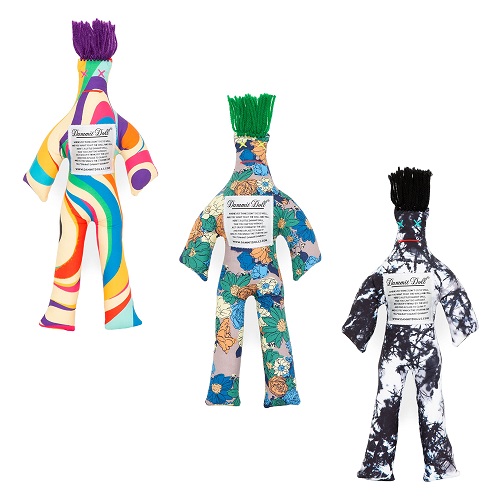 Crafted from soft, colorful fabric, the Dammit Doll is designed to resemble a comical character that's impossible to resist. With its playful appearance and undeniable charm, it's bound to put a smile on any teacher's face. But that's not all—this little doll has a secret power. When frustration strikes, simply grab the Dammit Doll by its oh-so-squishable body and energetically whack it against any surface while uttering the word "dammit" (or any other suitable exclamation).
---
33. A Funny Teacher Definition Print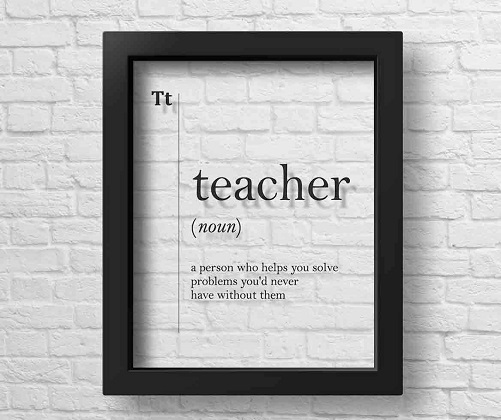 Celebrate the unique and hilarious qualities of teachers with our Funny Teacher Definition Print, the perfect gift for those who bring laughter and joy to the classroom. This whimsical and light-hearted print captures the essence of what it means to be a funny teacher, making it an ideal addition to any teacher's desk or classroom wall.
Whether it's for Teacher Appreciation Week, the end of the school year, or just to brighten their day, the Funny Teacher Definition Print is sure to bring a smile to any funny teacher's face. Check out this print if you're searching for funny teachers gifts.
Read some more gifts for other professions here:
Conclusion
Teachers are the ones who shape the minds of the young generation and make the whole world work in a better way. Take a moment to appreciate their efforts. This list will help you find the perfect match for the special teacher in your life, whether they're teaching you, taking care of your kids, or they're just close friends or family members.
Want more gift guides, head to our curated gift collection!